Marketing does not stand still, like the whole world, it is constantly changing and adapting to the environment. Philip Kotler, Hermawan Kartajava, and Ivan Setiawan with the help of their book Marketing 5.0: Technology for Humanity wanted to show where marketing is now and where it is going to move on. Previously, the authors have already described several approaches in marketing, depending on the time of its use. Let's remember them to better understand this book.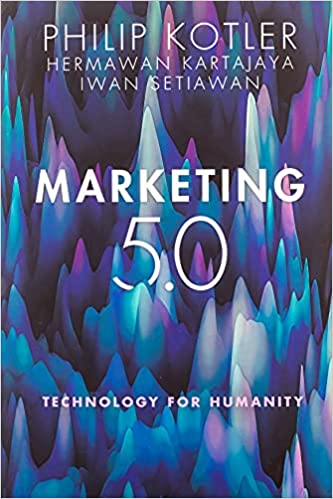 Marketing Approaches
Marketing 1.0 is a product-centric marketing. The main focus is on a product.
Marketing 2.0 is a consumer-oriented marketing. The main focus is on a consumer.
Marketing 3.0 is a values-driven marketing. The main focus is on a person. Companies move from a consumer orientation to a person orientation and when the pursuit of profit is combined with corporate responsibility. Marketing 3.0 is designed, like Marketing 2.0, to meet the needs of consumers, but companies that use this type of marketing have a mission, vision, and values that are important to the world as a whole.
Marketing 4.0 is a movement from traditional to digital. This marketing approach combines online and offline interaction between companies and consumers.
Marketing 5.0, according to the authors' definition, is the application of human-mimicking technologies to create, communicate, deliver, and enhance value across the customer journey. It combines elements of the two previous approaches: Marketing 3.0 with a human orientation and Marketing 4.0 with a technology orientation.
Marketing 5.0 Main Technologies
The main technologies for using Marketing 5.0 are AI – artificial intelligence, NLP- natural language processing, sensors, robotics, MR- mixed reality (includes AR – augmented reality and VR – virtual reality), IoT, and blockchain. The authors call these advanced technologies the next tech. The next tech is those technologies that will become mainstream in the next decade. All these means are aimed at imitating human learning methods. The emergence of the next tech is due to six factors: computing power, opensource software, the Internet, cloud computing, mobile devices, and big data.
Artificial Intelligence. Artificial intelligence allows companies to conduct marketing research in real time. This rapid response helps them to perform customization and personalization in product recommendations, pricing, and content marketing campaigns.
Natural Language Processing (NLP). NLP is the training of machines to reproduce the human way of communication, both written and spoken language. Voice assistants will compare products and give recommendations on brands to buy based on previous experience, the more products purchased, the more accurate the offer.
Sensor Tech. In addition to text and speech recognition, computers also learn from image and face recognition. This skill allows you to scan an image and search for similarities on the Internet or in a database.
Robotics. A growing trend, robot process automation (RPA), involves software robotics.
Mixed Reality (MR). MR includes virtual and augmented reality. MR, first of all, is aimed at the entertainment industry, as they are focused on imitating the human imagination. But MR's capabilities are not limited to this, and some of the most forward-thinking brands are already using this technology to improve the quality of customer service.
Internet of Things (IoT) and Blockchain. IoT refers to the interrelation of machines and devices that interact with each other. Blockchain is an open and distributed accounting system, it records encoded data on the network. The block contains all past transactions. Once a block is completed, it can never be changed and will give way to the next block in the chain.
Marketing 5.0 Problems
Marketing 5.0 is based on three main problems: generation gap, prosperity polarization, and the digital divide.
Currently, marketers have to serve five different generations: Baby Boomers, Generation X, Generation Y, Generation Z, and Generation Alpha. Understanding what is important for five generations will help marketers to best implement marketing based on 5.0 technologies.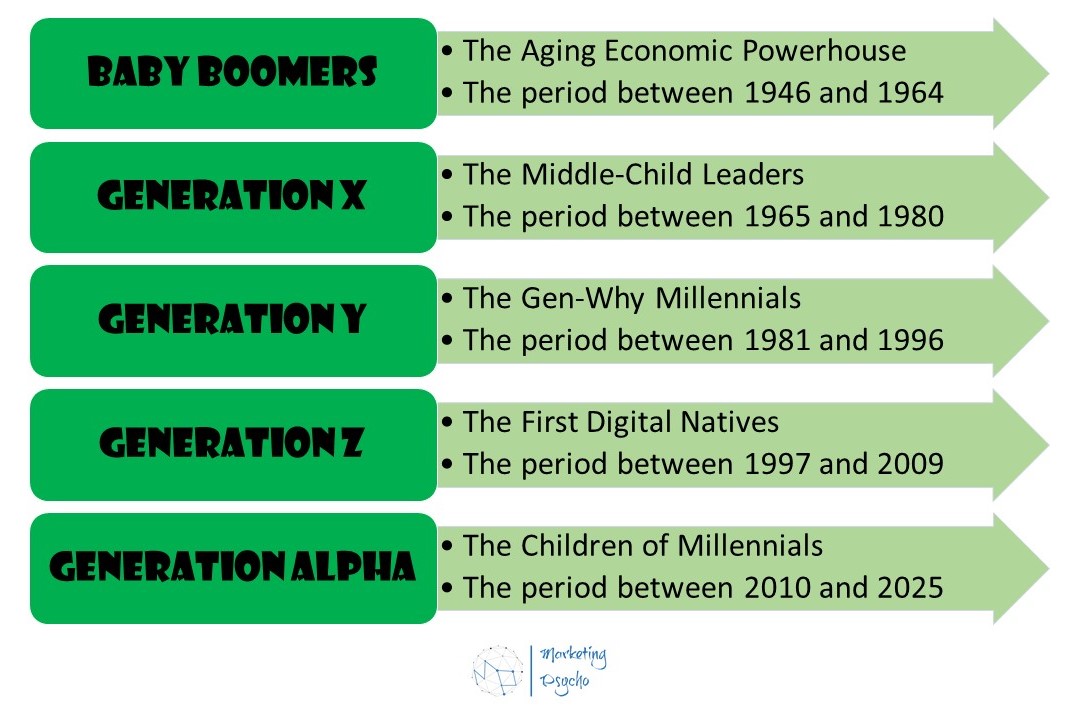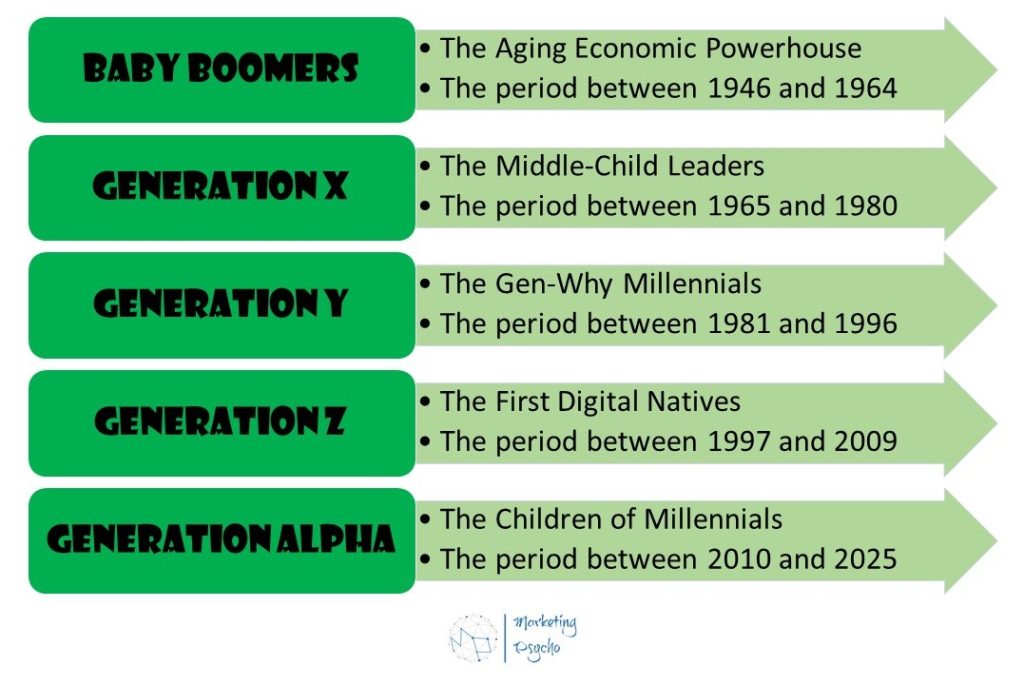 Now, polarization occurs in all aspects of human life from work to ideologies, lifestyle, and markets. The reason for this is the disappearance of the middle socio-economic class, more and more people belong either to the rich category or to the poor. To solve this problem, companies must implement inclusive and sustainable marketing aligned with the Sustainable Development Goals (SDGs), as well as use technologies, as they accelerate progress and open up opportunities for everyone.
The authors list five threats to digitalization that people are usually afraid of, as well as five opportunities that it provides. Despite the existing concerns, companies need to demonstrate to consumers that the use of technology is not a risk for them, but a benefit. With the help of digitalization, marketers will be able to provide an individual approach to solving customer problems.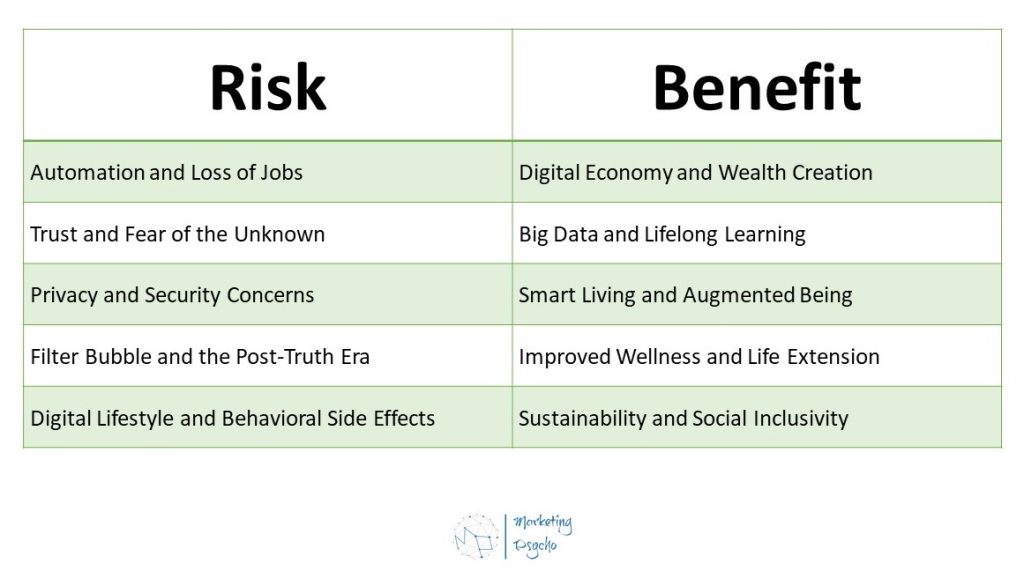 In order to implement the digitalization strategy in the company, it is necessary to first assess readiness. There are two important elements in this issue: the first is the demand side, that is, it is worth determining whether the market is ready, and the second is the supply side, that is, assessing the ability of companies to digitize their business processes. Depending on the readiness assessment, companies will need to develop and implement various strategies, which may include customer migration, as well as digital transformation strategies.
As mentioned earlier, Marketing 5.0 includes a combination of human orientation and technology orientation. It is this combination that creates a new customer experience (CX). CX refers not only to the shopping experience and customer service, it also covers all the touchpoints that customers may have with the product: brand communications, retail experience, salesforce interaction, product usage, customer service, and conversations with other customers. In Marketing 4.0, the authors have already provided a description of these touchpoints and the creation of an excellent CX. They named this model the 5A Customer Path. The 5A customer Path is the path that customers take when they buy and consume goods and services in the digital world.
5A's Customer Path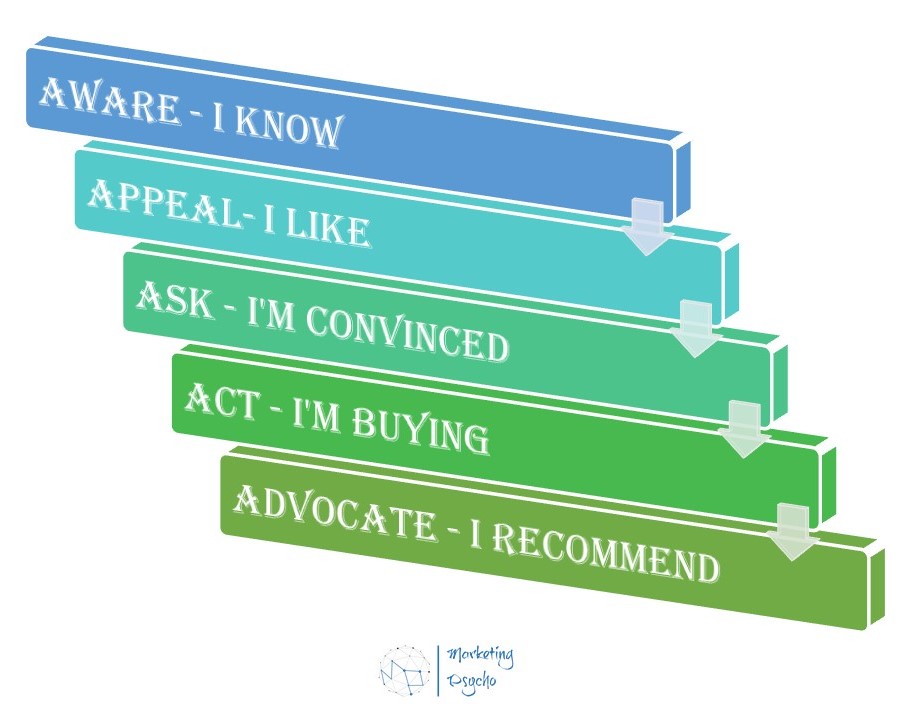 Aware – Customers are exposed to brands from experiences, ads, and recommendations
Appeal – Customers process brand messages and become attracted to selected brands
Ask – Prompted by their curiosity, customers research for more information
Act – Reinforced by more information, customers decide which brand to buy and use
Advocate – Over time, customers develop a sense of loyalty, demonstrated through advocacy
The ultimate goal of each company is to lead customers from aware to advocate levels, providing excellent interaction along the way. To achieve this goal, companies must carefully consider each touchpoint and determine when to use automation and when to use personal human contact. A group of technologies that marketers often use is called marketing technologies – martech.
Philip Kotler, Hermawan Kartajava, and Iwan Setiawan list the seven most common uses of martech on the customer's path.
Advertising. AI-powered audience targeting, AI-enhanced ad creation, Programmatic media buying, Contextual advertising. Matches the following stages of the 5A's Customer Path: Aware, Appeal, Ask.
Content Marketing. AI-powered audience targeting, Predictive journey, Content personalization, Content optimization. Matches the following stages of the 5A's Customer Path: Aware, Appeal, Ask.
Direct Marketing. Product recommendation engine, Marketing copy personalization, direct marketing automation, Forecasting and analytics. Matches the following stages of the 5A's Customer Path: Appeal, Ask, Act.
Sales Customer Relationship Management (Sales CRM). Lead management chatbot, AI-powered account management, Sales forecasting and analytics. Matches the following stages of the 5A's Customer Path: Appeal, Ask, Act.
Distribution Channel. Self-service kiosk, Frontline robot, Drone logistics, Biometric payment, IoT-powered retail, Virtual experience. Matches the following stages of the 5A's Customer Path: Appeal, Ask, Act, Advocate.
Product and Service. Mass customization, Dynamic pricing, Everything-as-a-service, Predictive product development. Matches the following stages of the 5A's Customer Path: Ask, Act, Advocate.
Service Customer Relationship Management (Service CRM). Service chatbot, AI-enhanced helpdesk, Predictive social listening. Matches the following stages of the 5A's Customer Path: Ask, Act, Advocate.
5 Components of Marketing 5.0
Philip Kotler, Hermawan Kartajava, Iwan Setiawan list five components of Marketing 5.0:
Data-driven marketing is the activity of collecting and analyzing big data from various internal and external sources as well as building a data ecosystem to drive and optimize marketing decisions.
Agile marketing is the use of decentralized, cross-functional teams to conceptualize, design, develop, and validate products and marketing campaigns rapidly.
Predictive marketing is the process of building and using predictive analytics, sometimes with machine learning, to predict the results of marketing activities before launch.
Contextual marketing is the activity of identifying and profiling as well as providing customers with personalized interactions by utilizing sensors and digital interfaces in the physical space.
Augmented marketing is the use of digital technology to improve the productivity of customer-facing marketers with human-mimicking technologies such as chatbots and virtual assistants.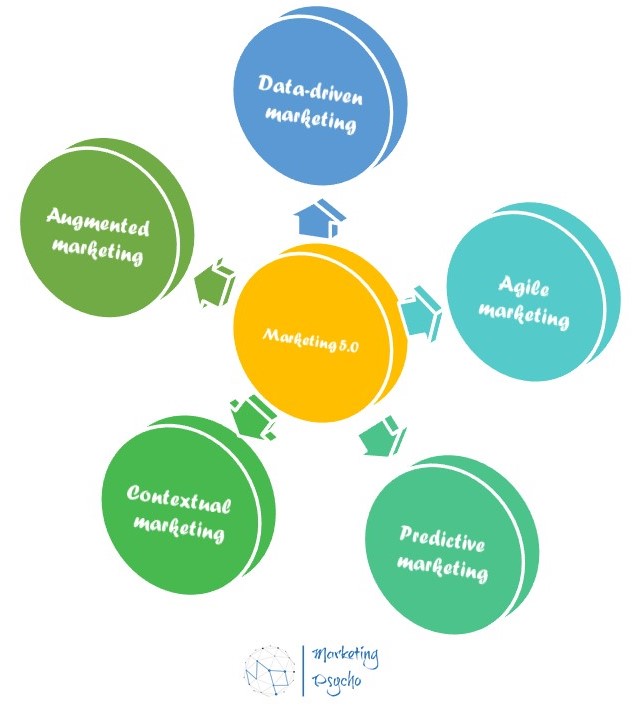 The book Marketing 5.0. Technology for Humanity is not a technological guide, but an assistant in work. Marketers should understand how to use modern technologies for successful marketing activities, they should be aware of new trends, and the company's IT specialists will help them understand the technical side of the issue.
Read the reviews of the previous books in the series:
Find more books written by Philip Kotler, and other marketing, management, sales, branding, and business books' reviews in Book Reviews section of my marketing blog.
If you want a monthly update about marketing and sales delivered to your e-mail address, please, subscribe to Marketing Psycho Marketing and Sales newsletter.