Today it is quite difficult to imagine any business without automation software, ERP, BPM, CRM, SRM and other systems which help employees to make their work more efficient. And every business starts its journey with customer-relationship management using simple databases or spreadsheets to collect, track and analyze information about their customers.
Customer-relationship management (CRM) is an approach to manage a company's interaction with current and potential customers. It uses data analysis about customers' history with a company to improve business relationships with customers, specifically focusing on customer retention and ultimately driving sales growth.
One important aspect of the CRM approach is the systems of CRM that compile data from a range of different communication channels, including a company's website, telephone, email, live chat, marketing materials and more recently, social media. Through the CRM approach and the systems used to facilitate it, businesses learn more about their target audiences and how to best cater to their needs.​
Of course, everyone knows about solutions like Microsoft Dynamics, Salesforce, and SAP. They look great, they do a lot, and they cost a lot as well. I'm not saying that all these systems are not worth their price, they actually do. But what if you do not own or work for a company with hundreds of employees and millions USD turnover? Then probably the above-mentioned CRMs do not fit you.
That is why I'd like to share with you the best systems for small business. They are perfect for teams of 2 and more people, and great for companies with 10-50 employees. Moreover all of the systems I'd share start with totally free accounts. All these CRMs are the number one choice for start-ups and small business companies who just start their journey to success.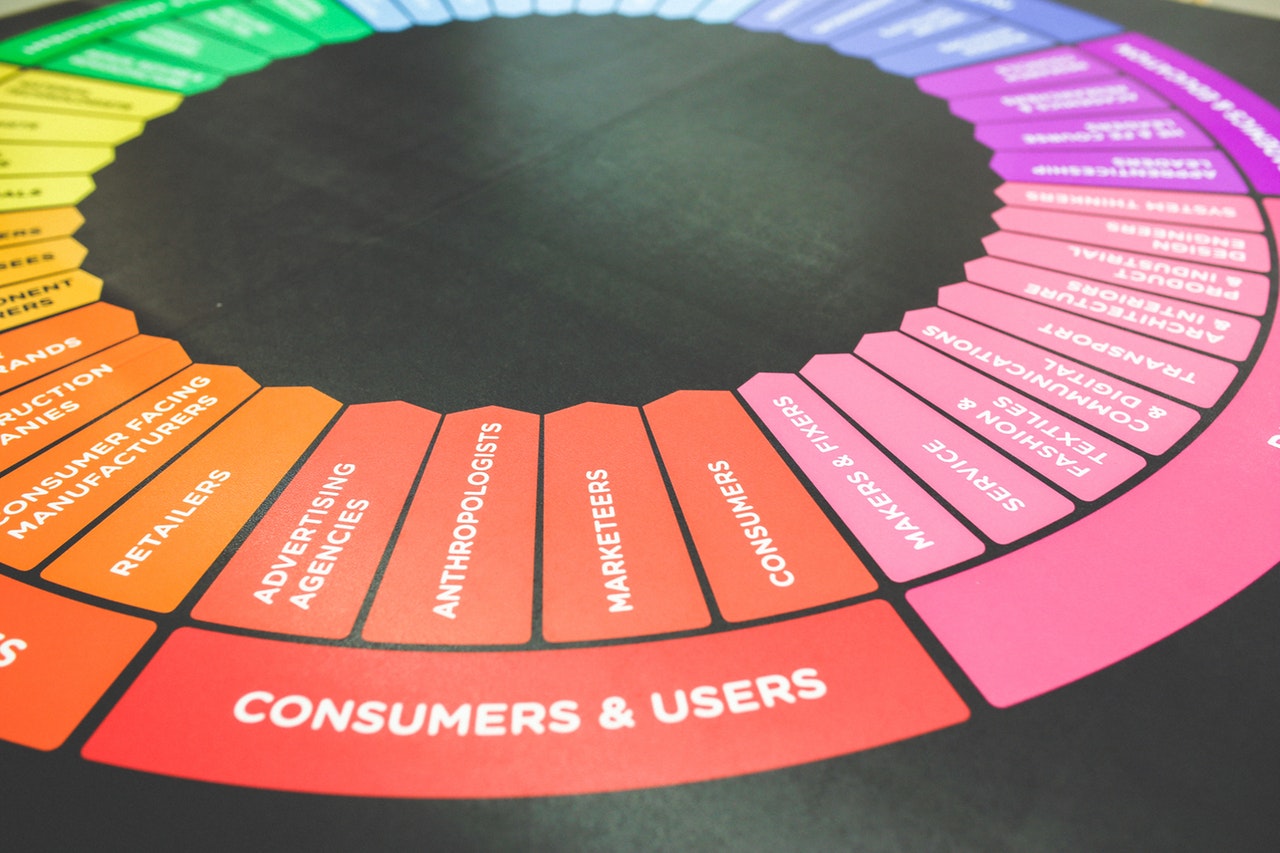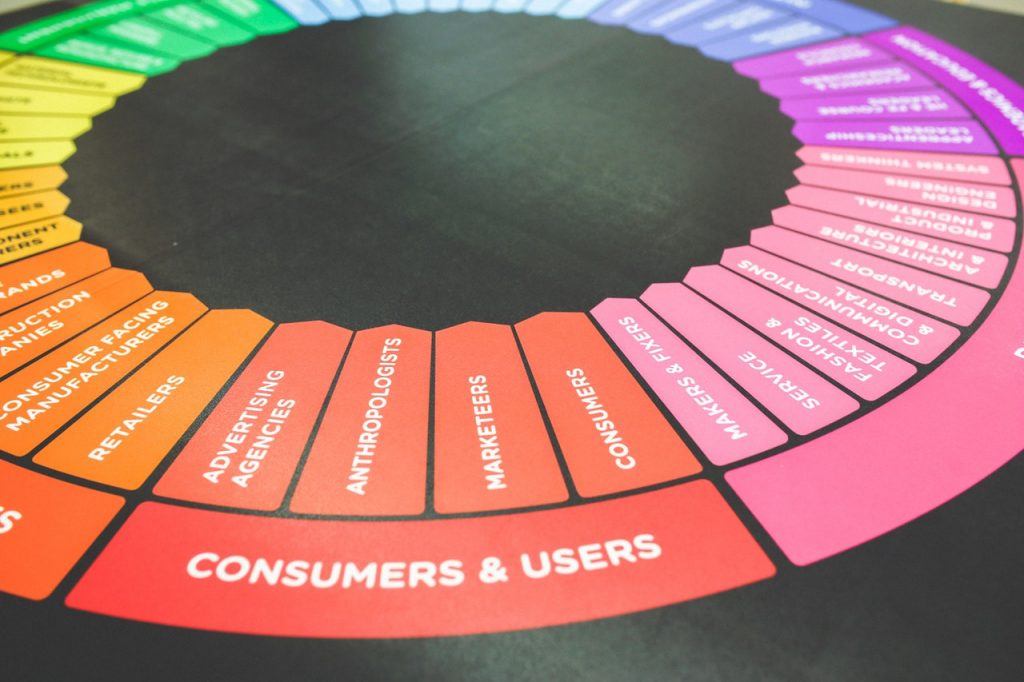 I've been working with many systems for some time and picked only five CRM systems which I can call the best in this segment. Actually, I can call them simply the best, because they are very easy to use, have a nice interface, have a lot of free features, and you can use all of them for free (with some functional limitations) forever.
HubSpot is one of the leading CRM systems available. It is built to allow sales and marketing managers to get started quickly without making much of a change in their existing workflow.
HubSpot was founded by Brian Halligan and Dharmesh Shah at the Massachusetts Institute of Technology (MIT) in 2006.
HubSpot CRM tracks and manages interactions between a company and its customers and prospects. It enables companies to forecast revenue, measure sales team productivity, and report on revenue sources. The software as a service product is free and integrates with Gmail, G Suite, Microsoft Office for Windows, and other software.
HubSpot hosts an annual marketing conference for HubSpot users and partners called "HubSpot Inbound." The conference is typically located in Boston. In 2018, they had the largest of the conferences in the event history with a record of over 24,000 attendees.
More about the conference you can read in Top Digital Marketing Conferences 2019.
Zoho CRM was first released in 2005 and belongs to Zoho Corporation. It is an Indian software development company.
The focus of Zoho Corporation lies in web-based business tools and information technology solutions, including an office tools suite, internet of things management platform, and a suite of IT management software.
The company was founded in 1996 by Sridhar Vembu and Tony Thomas in Pleasanton, California, and now has offices in seven countries with its global headquarters in Chennai. As they state on their website Zoho CRM helps businesses of all sizes close more deals the smarter way.​

Agile is a cloud-based software that integrates marketing, sales, and many other services.
Agile CRM is
All-in-One CRM
You can automate your sales, marketing, and service in one platform. Avoid data leaks and enable consistent messaging.
Affordable
You can make the most of Agile's modern features & integrations, easy implementation, and great support at an affordable price.
Next-Generation
It uses a cloud-based SaaS service that is mobile-ready, fast, and simple to use.
Bitrix24 is a free or low-cost software jam-packed with client management, customers support, and marketing automation features. Available in cloud and on-premise, on the desktop and mobile devices.
It is a free system for your sales team with all the essential tools – sales funnel, pipeline management, sales reports, 360-degree customer view, support for repeat sales and sales automation.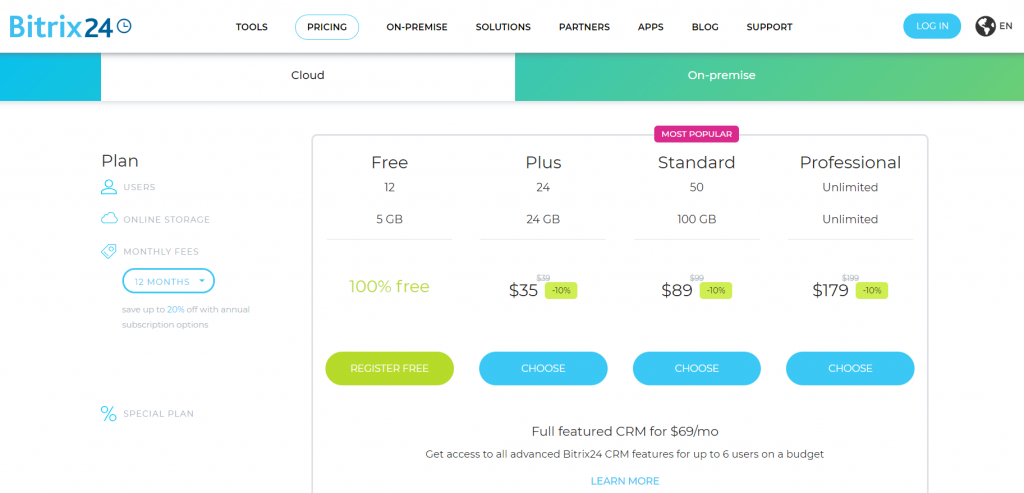 With Bitrix24 you can run email marketing, SMS, telemarketing, voice broadcasting and Facebook/Google retargeting campaigns from your CRM and send up to 5000 emails a month free.
With Freshsales, your team can use AI-based lead scoring, built-in phone, email, activity capture and more. You get complete details about your customers— conversations, deals (open, won or lost), touchpoints with your company, and the tasks and appointments scheduled with them.
You can use default Freshsales sales reports—or build your own custom reports on leads, contacts, accounts, and opportunities.
Freshsales CRM gives you complete visibility across all stages of your deals. You can quickly see how many deals are in each stage, sort, and filter by their expected close date, and make smart decisions to move deals up the sales ladder.
So these are the best CRM software tools you might use for your small business. You just need to try one of them or all of them and decide which suits your needs best. Wish you all the most loyal customers and tremendous leads!