Meridith Elliott Powell highlighted in her book 42 rules to turn prospects into customers based on her own experience. She conditionally divided these rules into three blocks:
The Foundation. This section includes 12 rules and is dedicated to the preparatory work before your first contact with the client
The Call. This part consists of 15 rules and teaches successful negotiations with the client
The Follow-Up. This block also contains 15 rules and relates to strengthening relationships and preserving business in the long term
So, let's go directly to the rules.
Part I The Foundation
Rule 1. Rules Are Meant to Be Broken
Even though Meridith Elliott Powell presented us with a certain list of rules, she notes one important point that the sales process is you. It is you who determine what is right for your client at a particular moment of time, since each person with whom you negotiate is individual. You have to find the key to them and meet their needs to succeed. You don't have to adopt all the lessons from this book or use all the tools at the same time, determine what is best for you. If necessary, even change the rules or improve them to make you feel comfortable. And in this case, the book will become your assistant, not an obstacle.
Rule 2. Confidence Is Key to Sales
If you are confident in yourself and your product, then the customer will feel it. This is an important quality for a sales specialist, so it needs to be developed. If you want to strengthen your confidence, the author advises you to follow these steps:
Get a clear vision of what you want
Study and learn
Learn to fail
Think positive
Reward yourself
Avoid negative people
Rule 3. Target the Right Client
It is known that it is easier to sell to those who want to buy. Therefore, it is necessary to clearly define your target audience. For analysis, you can choose different characteristics of your potential customers, collect as much information as possible and find out what your ideal customers have in common.
Rule 4. Know Your Value
As a rule, you sell a product that the consumer is free to purchase elsewhere, so you must first understand how you differ from your competitors and why your customers buy from you. You need to know your strengths. This information can be obtained from both existing and potential customers. Just ask them about it and analyze the information received.
Rule 5. Build Relationships
The sales process is not an automatic chain of certain actions, it is the relationship between the customer and the seller. You should know your clients, and they should trust you. You have to build relationships, be able to communicate, understand your client, without these elements you will not be able to close a deal.
Rule 6. Plan Your Success
Success planning will help you build your confidence and set goals to achieve. You can create your plan, as well as use the tips that the author offers.
Plan. Set aside time for analysis. You don't have to carve out a free minute, this is a serious process that requires giving back.
Use a Model. There are a large number of models for planning. Meridith Elliott Powell cites the model she uses in her work – master-certified in Systems Thinking Strategic Planning.
1. Vision, Mission, Core Values, Goals – Where do you want to be?
2. SWOT Analysis (Strengths, Weaknesses, Opportunities, Threats) – Where are you now?
3. Strategic Actions: The Journey – Where will you focus to get from the current state to the future state?
4. Outside Impact – What outside forces could positively and negatively impact your plan?
Post. Visualize your goals, put them in a prominent place
Review. Make it a rule to review your actions and analyze
Track and Measure. To see the results, it is necessary to set goals that can be tracked and measured
Rule 7. Learn to Serve
To sell, you have to think, first of all, about your clients, about their needs. It is the ability to satisfy and provide excellent service that will help you close the deal. Learn to understand your customers.
Rule 8. Be Prepared to Go the Distance
Selling is building a relationship with your client, moving forward step by step. And, of course, this way will take some time. Prepare for this.
Rule 9. Expand Your Brand
The client first encounters you. You have to present yourself to them from the best side. Create your personal brand. Your company's brand is only part of the story, complement it with your personality.
Rule 10. Become a Master Networker
You need to do networking. But you should not collect people, you should establish friendly and trusting relationships. Your goal is to help people, not to use them, thereby they will recognize you and a good reputation will develop about you.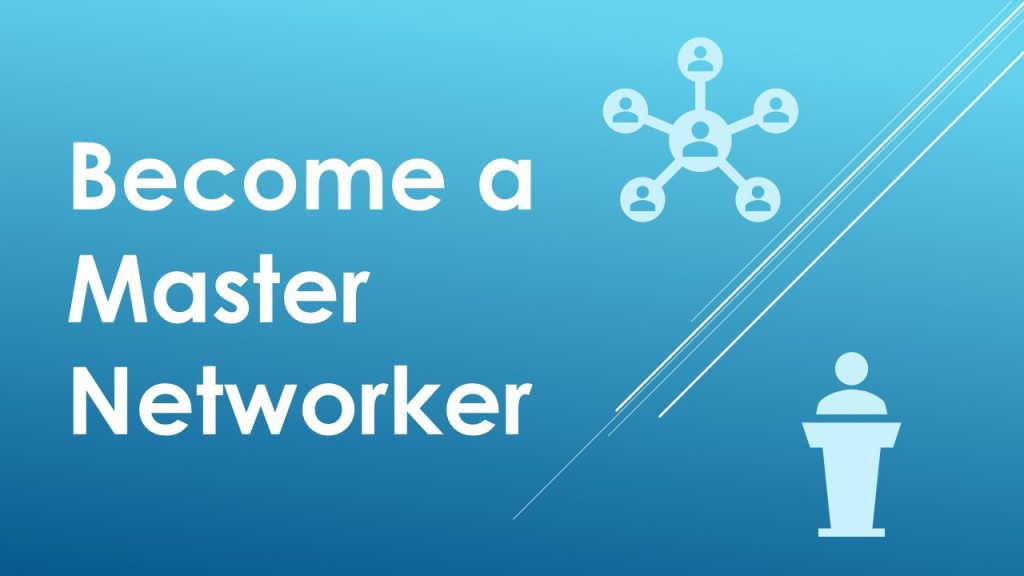 Rule 11.Create a Communication Line
Communication Line is a descriptive and concise way to talk about who you are, what you do, what problems you can solve, and what value you can add. To build a communication line, you can use the following questions that the author suggests: 
What is your name and profession?
What value do you add?
What problem can you solve?
What benefit do you provide?
Meridith Elliott Powell also advises having several communication lines that you can use depending on the situation.
Rule 12. Add Value Immediately
Add Value Immediately is assisting potential customers before the sale, adding value at the beginning of a relationship. If the clients see that you want to help them, solve their problem, and not just close the sale, then in this case they will contact you faster.
Part II The Call
Rule 13. Follow the Steps to Set an Appointment
Meridith Elliott Powell suggests using three steps to make an appointment call:
Have a reason to call 
Prepare and plan
Take control of the call, and set the appointment
Rule 14. A Sales Call Is a Privilege
If you have successfully passed the appointment stage, then next you should prepare for the meeting. The author also suggests a few simple steps to do this:
Do your homework
Set objectives
Ask the right questions
Create a support statement
Deliver a strong close
Further, each step is considered in more detail as a separate rule.
Rule 15. Do Your Homework
Homework means the preparation stage. You need to study the information about the company, as well as about the person with whom you have an appointment. Currently, most of the information can be found on the Internet, so it will not be difficult. But if you are prepared, it will give you an advantage. The client will see your interest.
Rule 16. Define Your Purpose
You need to write down the purpose of your sales call. You can use the S.M.A.R.T. methodology for this. If you have a goal, then you will be able to track your progress. Closing a sale is your main goal, but to achieve it, you need to go a long way, which will be divided into small goals.   
Rule 17. Ask Great Questions
At the preparation stage, write down the questions that you would like to ask the client, and then select them depending on the direction of the conversation, ask them. Be curious. This way you will be able to find out from the client their needs and problems and be able to suggest ways to solve them.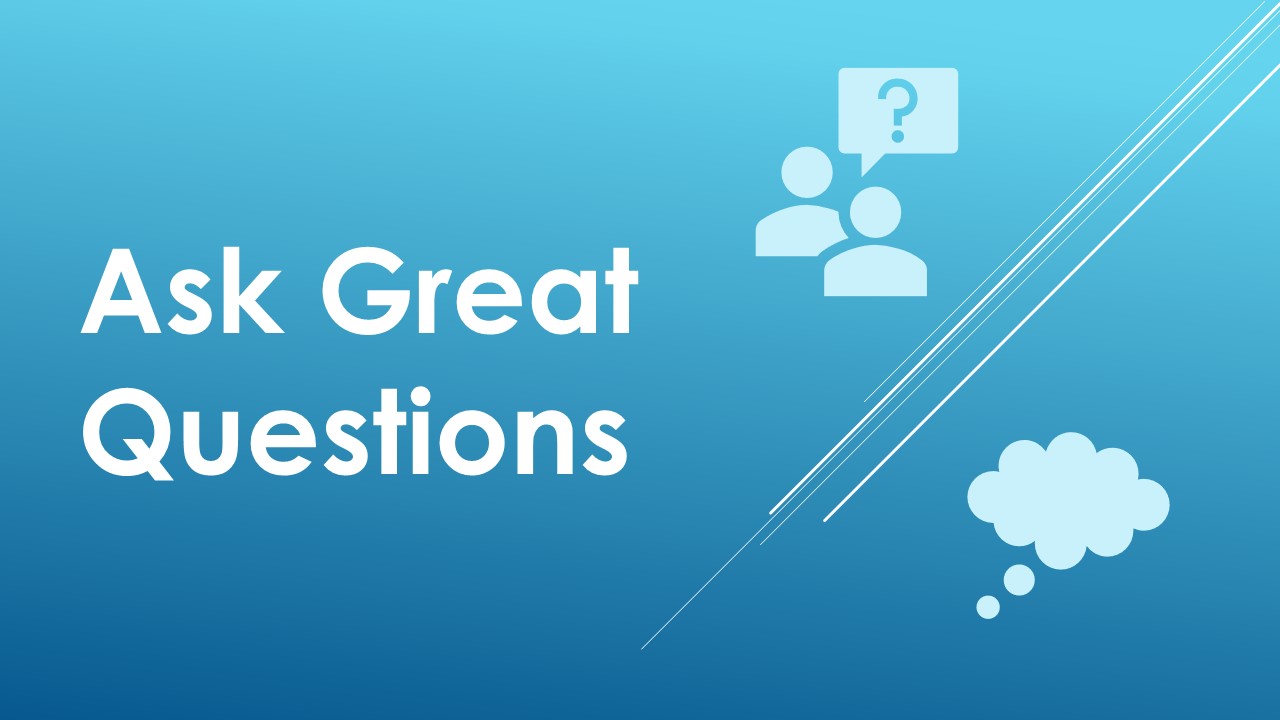 Rule 18. Create a Valuable Support Statement
It is to solve the client's problems that you need a statement of support. To make a good statement of support, rely on a conversation with a prospect, listen to them, not yourself, make sure that you understand the need correctly.
Rule 19. Deliver a Strong Close
How to ensure a strong closing?
Do not forget that sales are a long distance, give your potential customers time to get to know you and so that they can trust you
You need to maintain a balance between respect and confidence. Don't be too aggressive, otherwise, the clients will decide that your interests are higher than theirs
Take rejection as part of the process. Not all potential customers make a purchase from you. Learn from this. Increase the value of your product
Rule 20. Master the Art of Listening
It is very important to listen to your client. Here are some tips from the author to become a great listener.
Know your communication style
Learn what to do and what not to do from others
Engage your whole body
Practice
Do not interrupt
Take action
Rule 21. Learn Your Style
We know that emotions play a big role in successful sales. Therefore, the ability to communicate and evoke the right emotions is an important quality of the seller. Each person has a unique style of communication, so first, you need to understand which one is yours, and then learn how to adjust it.
Rule 22. Solve the Right Problems
Take on the role of a problem solver. You have to show potential customers your interest in their questions and in their needs, forget about yourself.
Rule 23. Know Your Competition
Know your real competitors, this will help you highlight the advantages and values of your product. Often sellers mistakenly identify their competitors, so problems arise. Examine your lost sales. And remember that the market and potential customers determine your competitors, not you. Analyze your competitors, think about what strengths of your product you need to emphasize.
Rule 24. Develop a Passionate Attitude
Achieving trust in the relationship between you and your prospect should be one of the goals of communication. Without trust, the sale will not be completed. To do this, be involved in your interaction, communicate and establish connections.
Rule 25. Open the Door to Opportunity
Provide the potential customer with several solutions, perhaps up to this point they did not even know about some of them. Give the client a choice, but don't put pressure on them. 
Rule 26. Stop Making Cold Calls
Cold calls don't work. Admit it and move on. Your sales process should involve asking important questions, researching your prospect, and then finding unique ways in which your product or service can add value.
Rule 27. Structure a Series of Small Calls
Be patient and be ready for a series of small calls to close your main sale. Remember that less often deals are closed with 2-3 calls, more often it requires much more effort.
Part III The Follow-Up
Rule 28. Be Patiently Persistent
People buy when they are ready, not you. Don't push them. Be always in touch and stay visible. To do this, you need to study the rules given below.
Rule 29. Be Visible
So how do you stay visible to the client, but at the same time not annoy them? The author answers this question. She suggests creating a "high-visibility/high-touch" strategy. Here are a few options for strategies. 
Attend a networking event where you know this prospect will be. Say hello and talk, but do not discuss business
Introduce them to another business person that would be a good connection for them
Invite them to an event your company is hosting
Comment on their status via LinkedIn or Facebook, or retweet them on Twitter
Send an article or book regarding a particular business challenge they are having
Refer business to them, then call them and let them know
Invite them to a networking event they may not know about
When the time is right, set up another sales call
Rule 30. Make It Easy
To facilitate interaction with customers, you can simply ask them if it is easy to do business with you and what needs to be improved. It can be an official survey or a personal conversation, the main thing is to find out the things that need to be fixed.
Rule 31. Learn to Love Accountability
Accountability will help you track your behavior, measure your progress, and learn from your results.
Rule 32. Sell to Your Existing Clients
Selling to existing customers is much easier than to potential ones. They already know you and have dealt with you. If you have shown yourself on the good side, then come back to you. Don't abandon your existing customers. They will be able not only to buy from you again but also to recommend to their friends.
Rule 33. Work Your Sales Funnel
Use your sales funnel, analyze it. It will show where you are doing well in the sales process, where you are failing, and where you can fix it.
Rule 34. Believe That You're an Expert
People will trust you more if they know that they are an expert in their field, that they can turn to you for professional advice. To become an expert, it is necessary:
Study and master your craft
Practice
Measure and improve
Promote
Rule 35. Get Back on the Horse
Be prepared that in your activity you will meet with refusals. This is a normal phenomenon. Don't be afraid of it. On the contrary, conclude and learn. No one likes rejection. Think of rejection as one of the levels of training in the sales process. Go back to the stage of preparing your call and think about how to add value to your product for this client, since perhaps that's what they lacked. 
Rule 36. Learn to Embrace the Power of Focus
Meridith Elliott Powell provides some tips to help you focus:
Your focus needs to be clear
Your focus can change
Focus requires hard work
Your focus needs to be persistent
Your focus needs to have goals
Rule 37. Focus on Goals
The following steps, which the author lists in her book 42 Rules to Turn Prospects into Customers, will show you how to focus on your goals and improve your ability to achieve them.
Begin with the understanding of how your company makes money 
Set a financial and visual goal
Connect behaviors to the goal
Hold yourself accountable
Commit to improving
Laugh, enjoy it, and have fun
Rule 38. Know When to Walk Away
When you receive a rejection from a client, everything is very clear here. But what to do when the customer has not refused directly but is not going to buy? After all, few people like to say the word "no". To find a balance between perseverance and knowing when to leave, you need to define your sales criteria. Knowing when to leave does not mean that you will never deal with this potential client or that you should not keep in touch with them. Leaving means that your time and energy will be spent wisely working with other potential customers who are more likely to buy your product and make a deal.
Rule 39. Invest in Yourself
You have to add value not only to the product but also to yourself. The client pays for your knowledge too. Develop yourself, your knowledge, and your abilities.
Rule 40. Take the Leap
Sellers often have a fear of a call, but if you have chosen this profession, then you will still have to do it. So take this decisive step and call.
Rule 41. Have Fun!
Don't forget that you should enjoy your work. If you feel unhappy, the client will also feel it. Turn the sales process into a pleasure.
Rule 42. These Are My Rules. What Are Yours?
Although the author has provided a specific list of rules, it is not closed. Expand it, add your ideas, do not limit yourself to the framework.
At the end of the book, a few additional rules are provided as a bonus. Meridith Elliott Powell calls them the Five C's of Selling.
Care about People. You should want to listen to people's stories, learn about their companies, and empathize when they share their problems and opportunities
Be Consistent in Your Sales Behaviors and Actions.  Develop a consistent set of actions for your sales process, this will improve quality and results
Enhance Your Ability to Connect and Relate. You need to learn how to communicate with people and encourage them to take action
Develop Your Sales Competency. Become an expert in your field, develop your abilities
Affirm and Act on Your Commitment. Always strive for your goal, do not back down
Also, to turn your prospects into customers, the author advises using the triple threat strategy – position, market, sell. The position means your image in society, your reputation, your brand. The market means informing people about what you do and the value you offer. The sell means calling and asking about business.
Meridith Elliott Powell shared her rules to turn prospects into customers, you can use them or change them for yourself. In any case, the book 42 Rules to Turn Prospects into Customers will be useful in your activities.
Read more marketing, management and sales Book Reviews in the special section of the website.