To continue The Fast and the Furious product placement series today I will go through the 2 Fast 2 Furious, which takes place in beautiful Miami. I've spent there some time back in 2008. And I must admit that this place is perfect to relax, have fun, enjoy the ocean, and drive fast. That's what we get in 2 Fast 2 Furious.
The second part of the movie franchise brings to us new characters which are to stay for long. In 2003 it was difficult to believe that some street racing movies will last for two decades and more. But here we are waiting for F9, which unfortunately was postponed again till May 2021.
On the other hand, we have time to dive in and watch the whole movie series. So let's enjoy 2 Fast 2 Furious.
First we meet the new character – Tej Parker (Ludacris). Together with him we see various brands in his garage: BF Goodrich, Quaker State, GReddy. And when Tej greets the racers we can spot more brands like Sparco.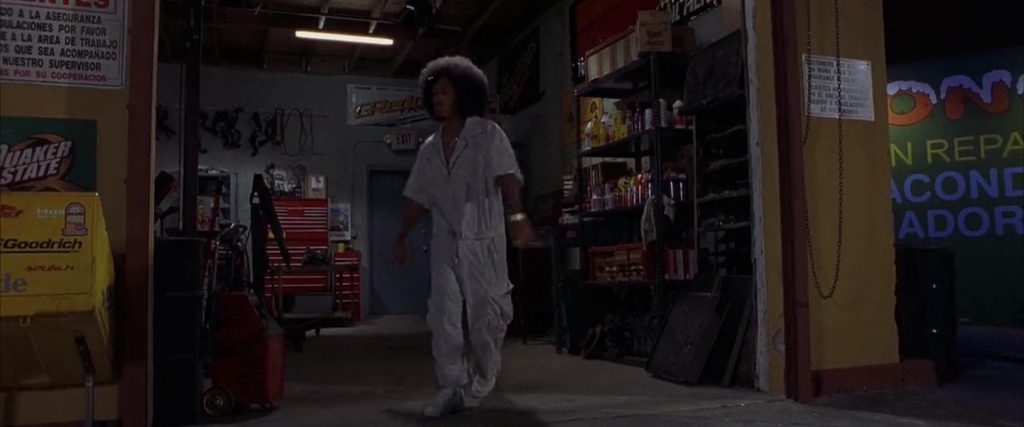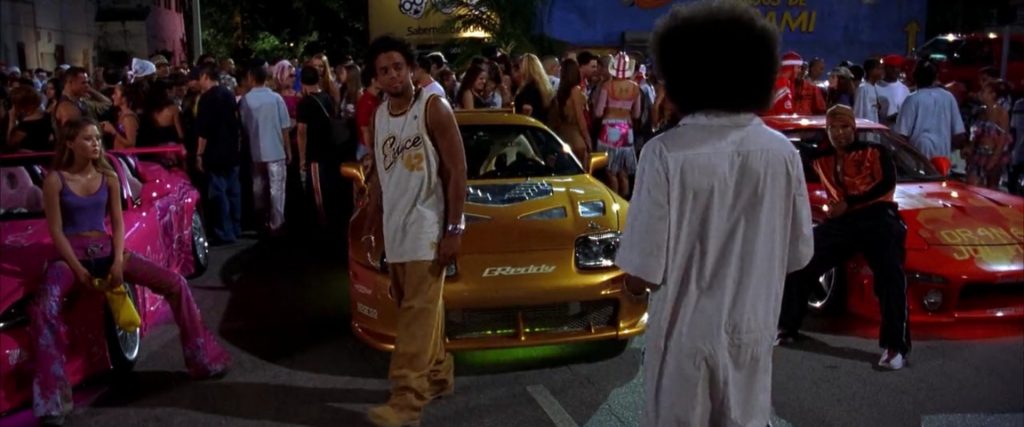 To start the race tey need one more person, and Tej offers to call for a guy he knows who happens to be Brian. So he jumps in his 1999 Nissan Skyline GT-R R34 showing us Toyo Tires.
Few minutes left till the party, so we have time to look around and see what those street racers have got for us. Here we spot Mobile Innovations and GP Car Audio. When Brian arrives we see various brands on his Skyline: JBL, NOPI car parts, Sparco, and other.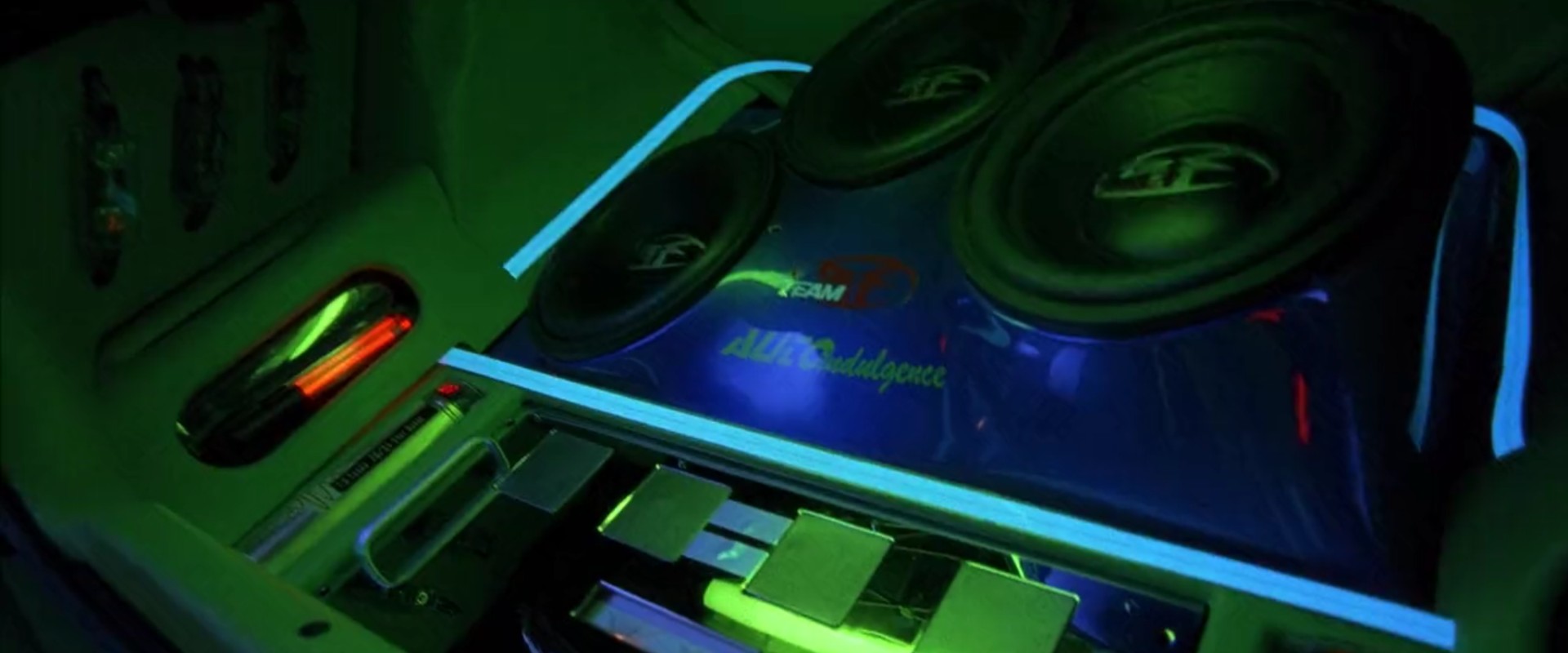 Then we take a closer look at Orange Julius (Amaury Nolasco) and his Kangol headwear and Puma suit. And again we see Panasonic electronics. Now it is installed in Suki's (Devon Aoki) car.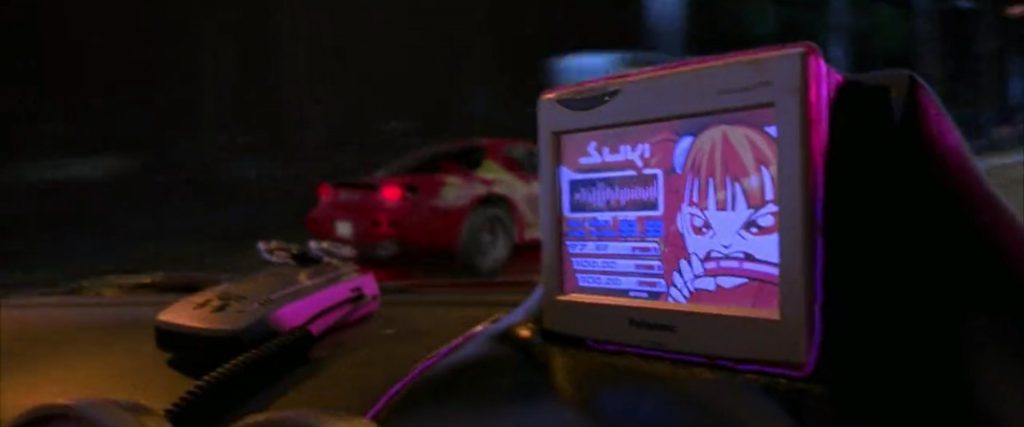 During the race we see a huge Pepsi billboard. That's a good enter for the beverage giant and Clear Channel Outdoor advertising company.
After Brian is recruited by US Customs, they want him to work with their Gallo's pizza guy, who has no a tiny idea about the cars. That is definitely good advertising for NY pizza place, even if they didn't intend to do so.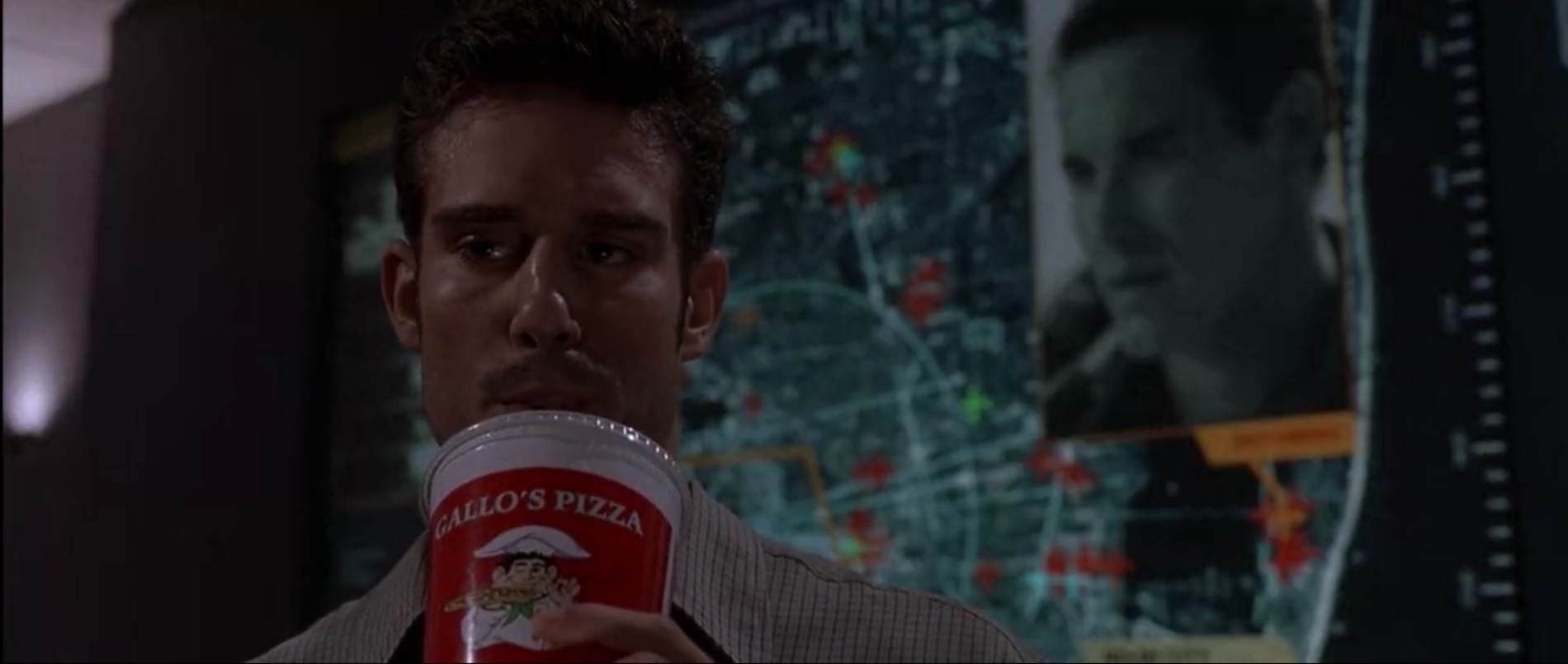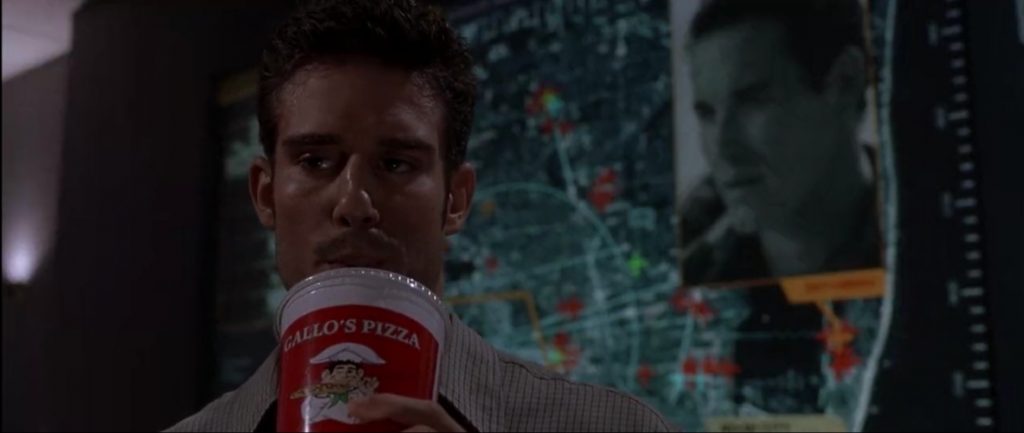 When we meet Roman Pearce (Tyrese Gibson) at some local speedway death rally challenge, we can also define Hooters and Corona Extra billboards that are really hard to miss. And then when the crew arrives at the US Customs office we see Brian wearing West Coast Choppers T-shirt.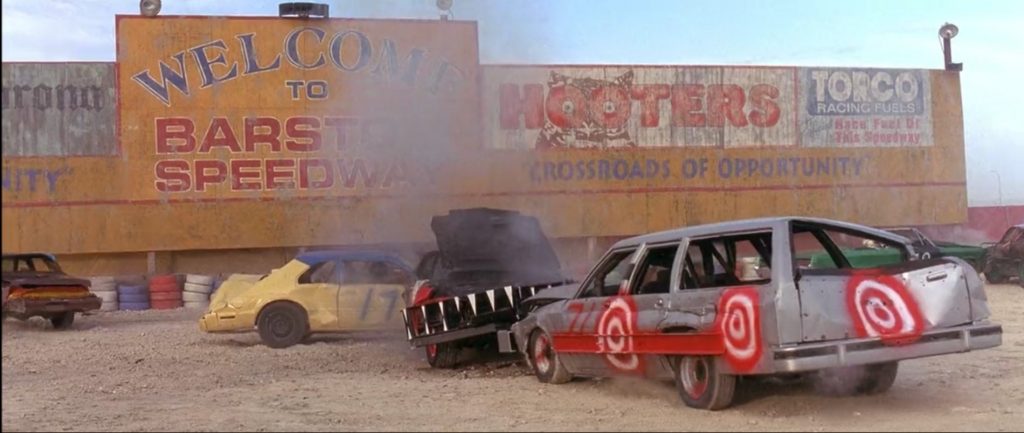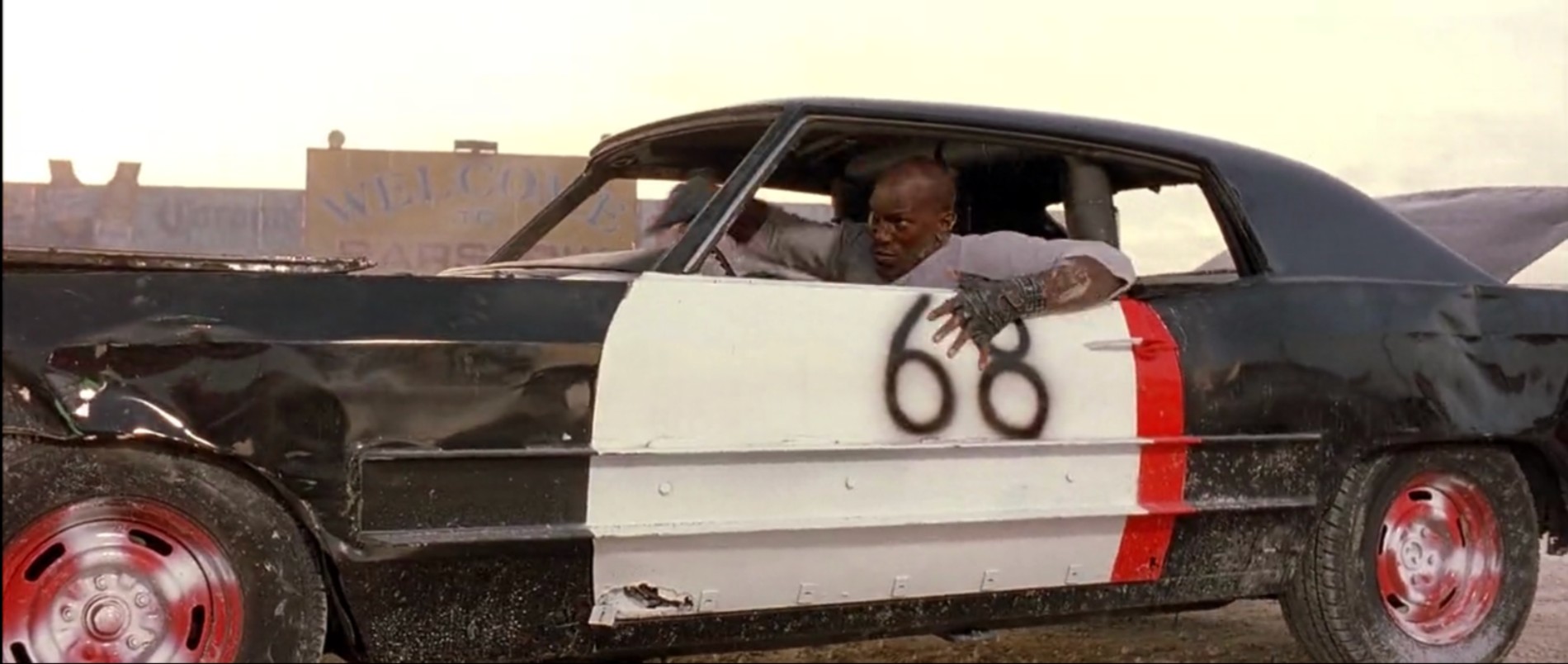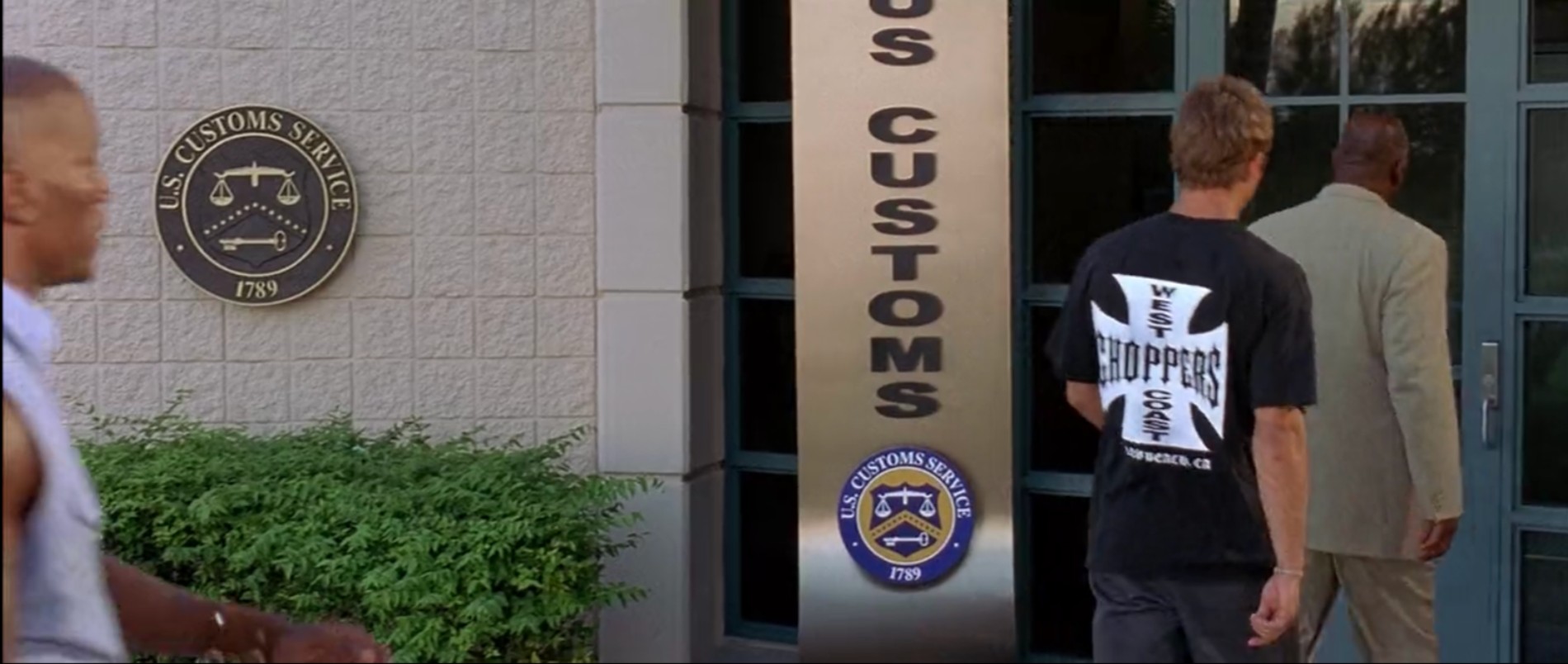 When Agent Markham (James Remar) talks to Monica Fuentes (Eva Mendes) we see that he's wearing a luxury Ralph Lauren polo shirt.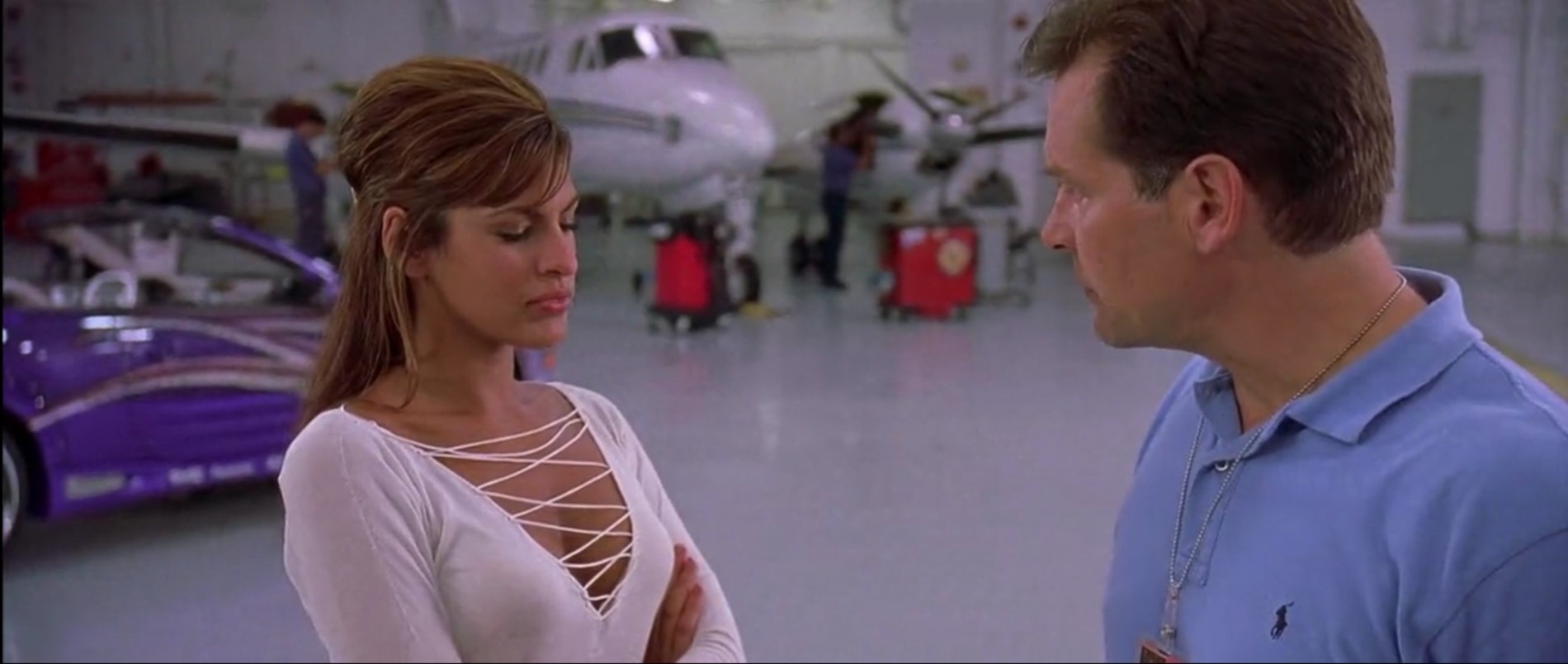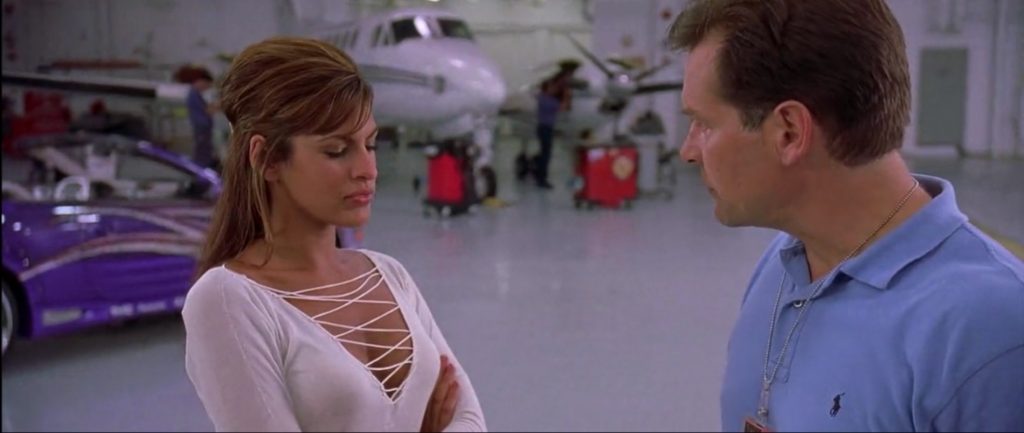 When Roman and Brian go for a package for Carter Verone (Cole Hauser) we come across some familiar brands like Sparco, Yamaha, DAMD Styling Effect, Ralli Art, the high-performance and motorsports division of Mitsubishi Motors, Recaro, Brembo, TYC, ARC,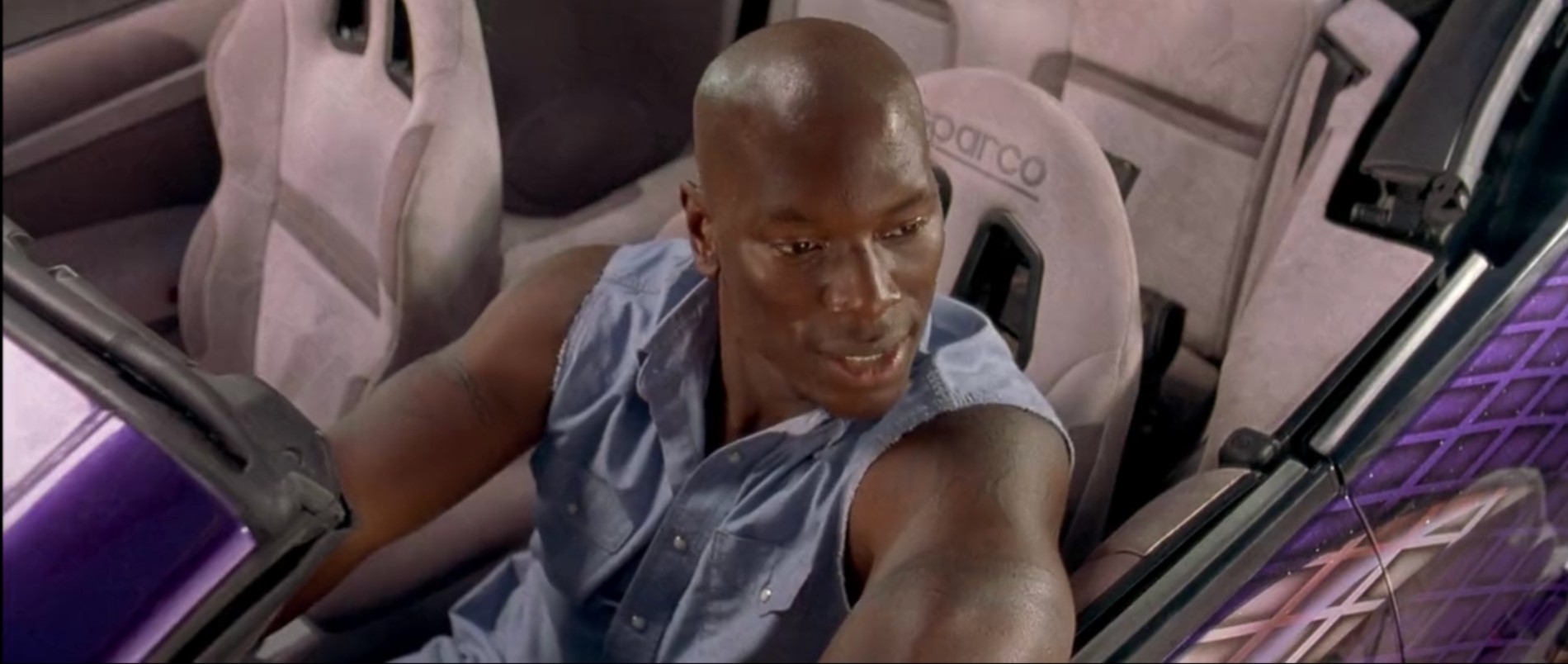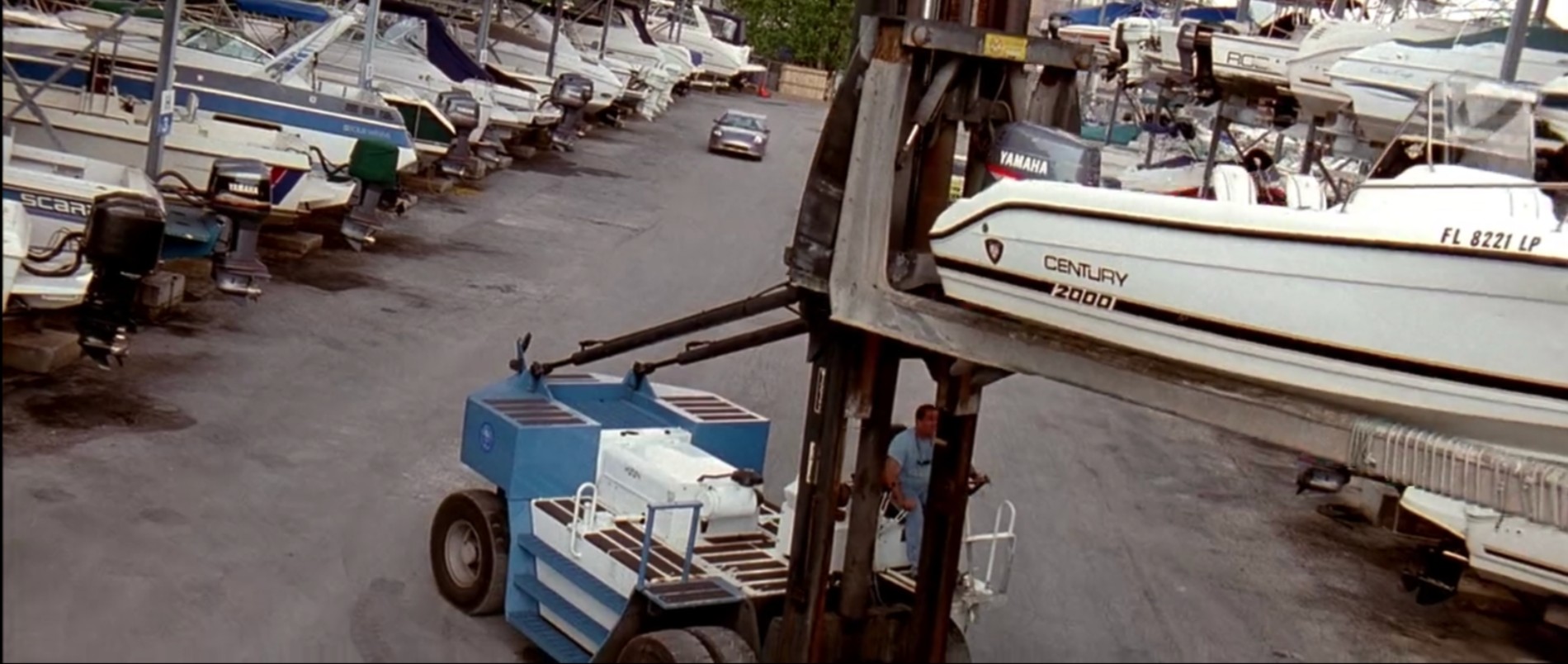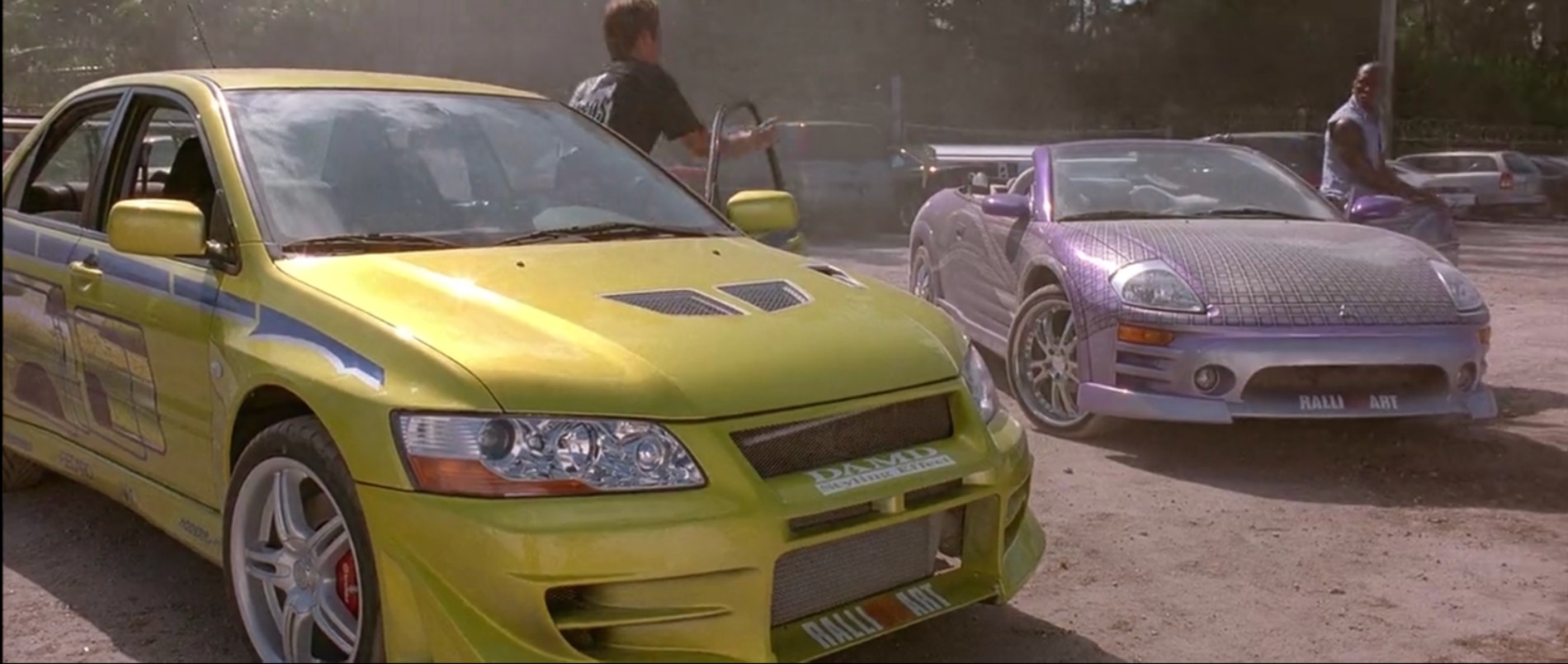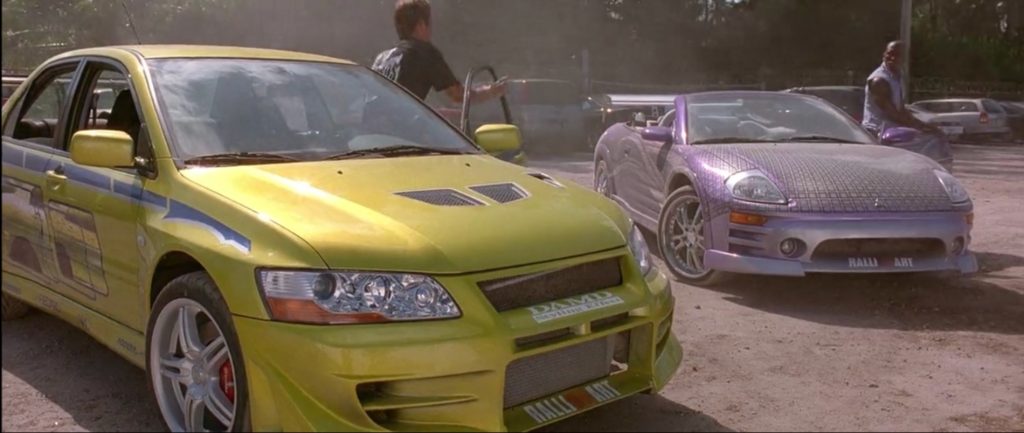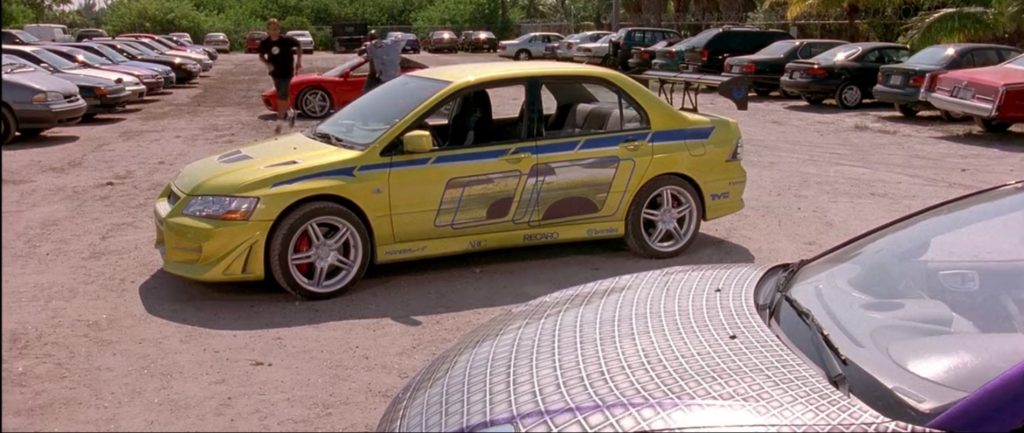 In Tej's garage we spot Racing Hart, GReddy, Toyo tires etc. And Tej himself is wearing Kangol hearwear. Later in the garage we see NOPI, BF Goodrich, Street Glow, Yenko muscle car builders, and Rotary lift logos.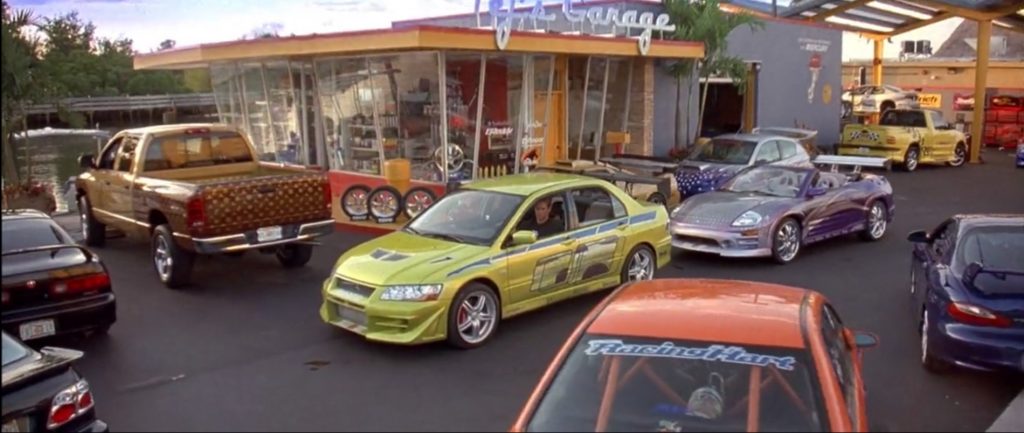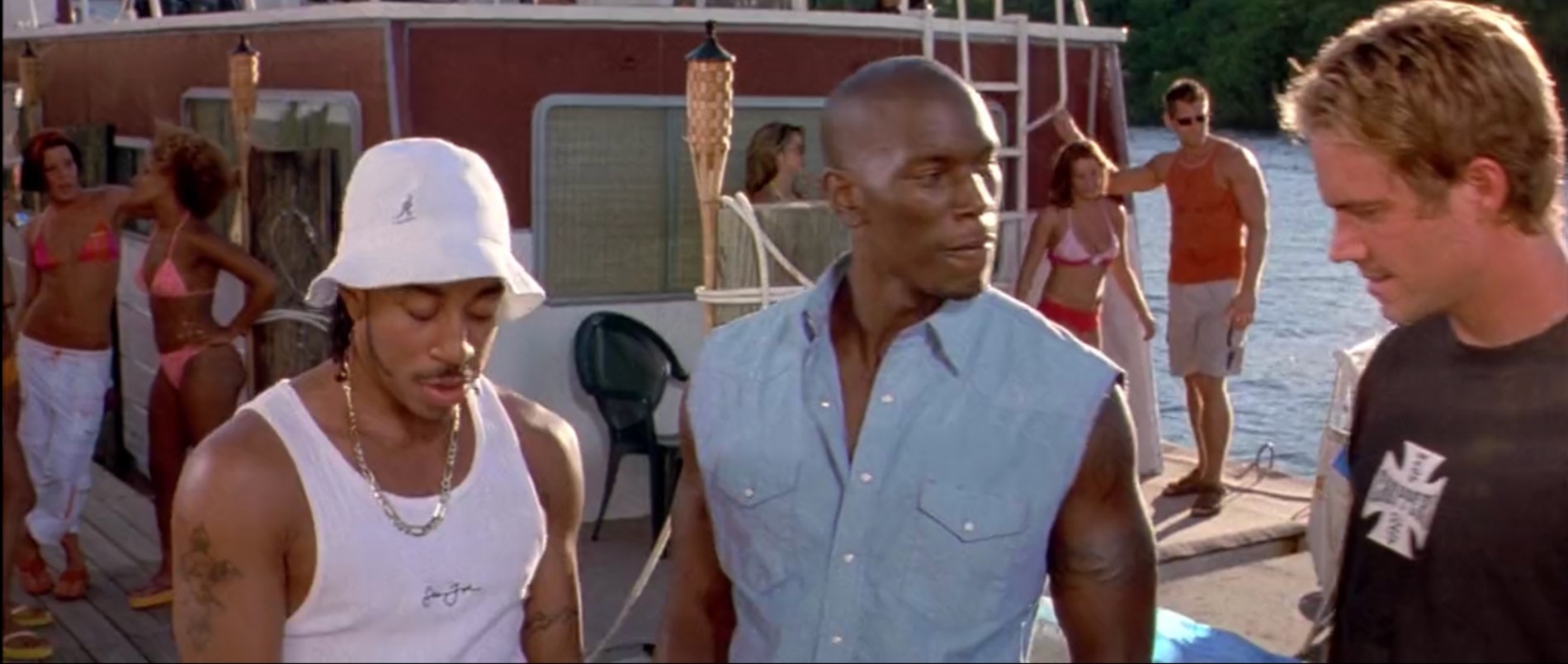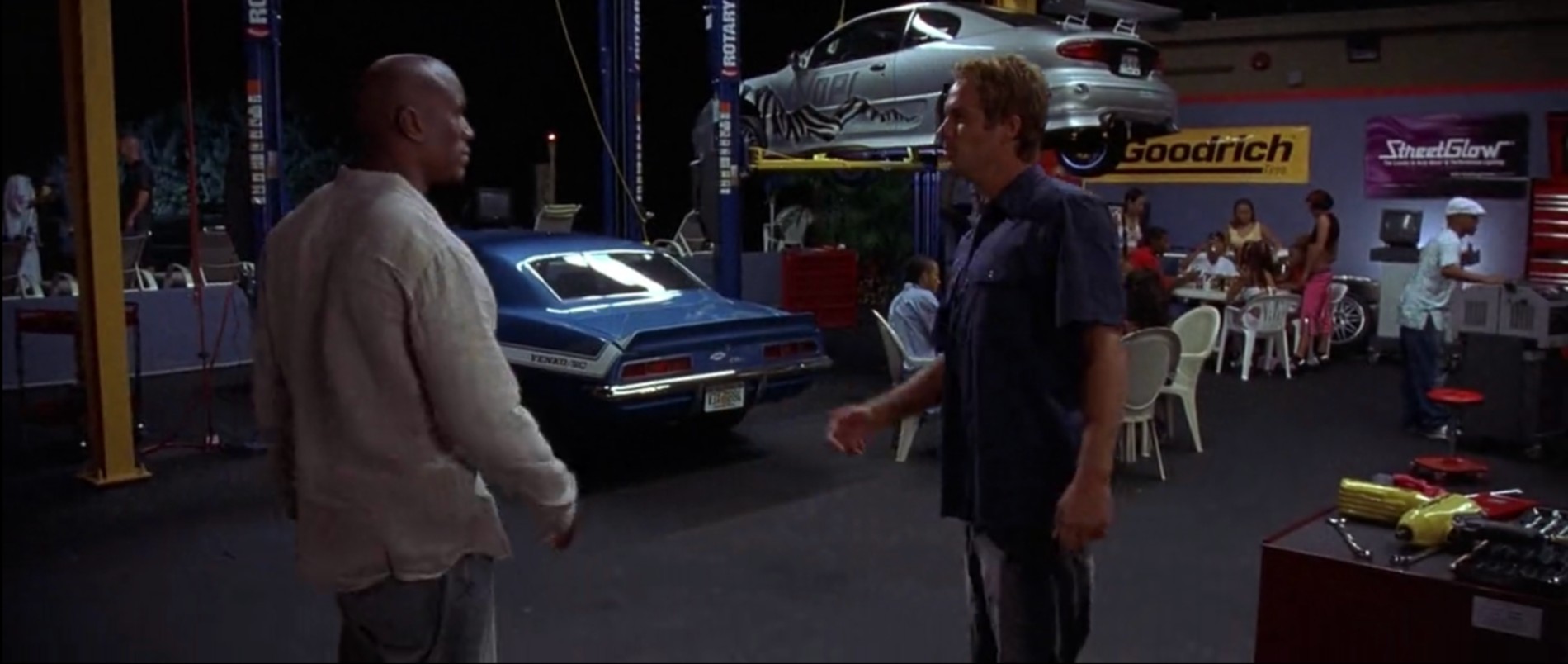 When Monica comes to warn Brian and Roman she's wearing Puma T-Shrt. And the yacht where the friends live is full with Pepsi, some groceries and Pennzoil can in one place.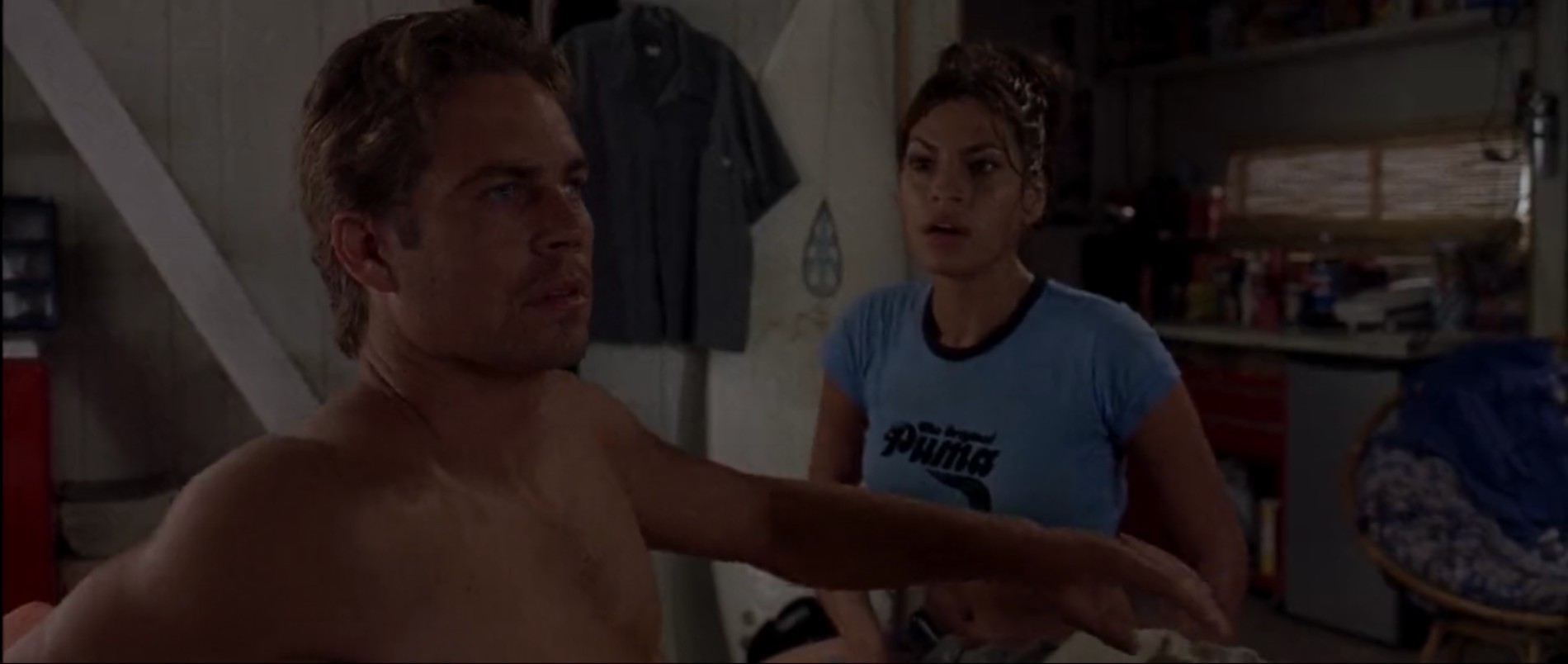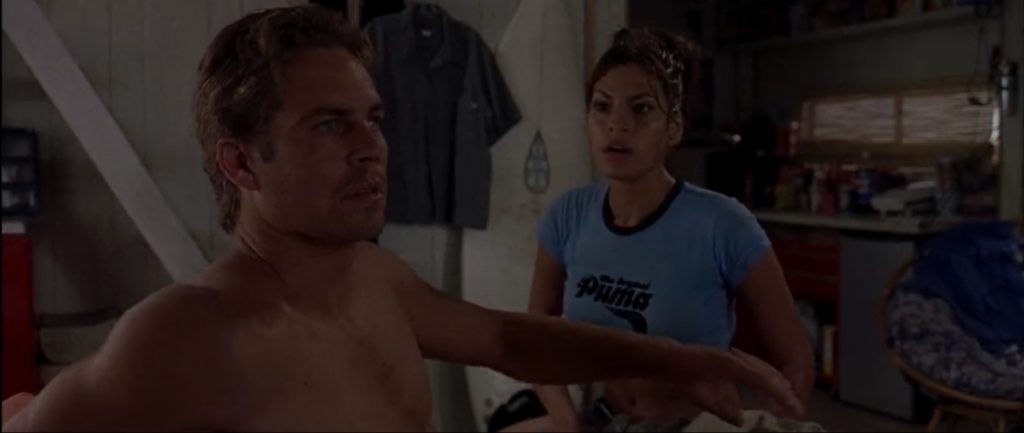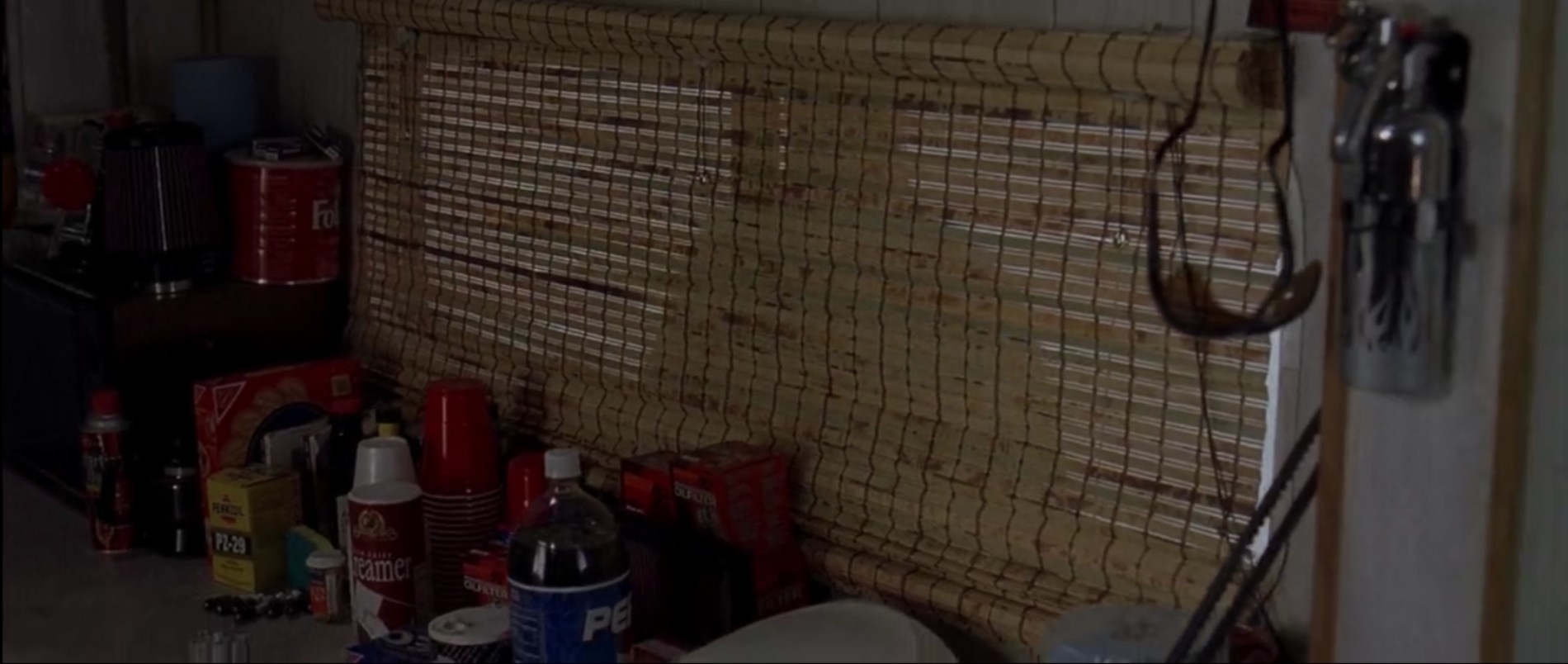 When Brian and Roman prepare and then carry out the plan, we see that Brian is wearing GReddy T-shirt. And the Eclipse spoiler is branded with House of Kolor logo. And as a bonus comes another piece of video electronics from Panasonic.
Well this is it for 2 Fast 2 Furious product placement. Tokyo is on its way, so stay tuned for more street racing franchise articles.
If you love product placement and want to see more, I suggest to visit Product Placement section of my website. There is more coming here in the next months.
And do not forget to subscribe to my monthly awesome marketing and sales newsletter to receive the latest articles, news, book reviews and much more among the first!