The Fast and the Furious movie series is one of the most successful media franchises of all time. Next year the first film in the series will celebrate its 20th anniversary. With F9 postponed till the next April the street racing franchise will count soon ten general line movies with several additional spin-offs and special short films.
To celebrate its 20 years anniversary I will entertain you with The Fast and the Furious movie series product placement, so buckle up and prepare for a good ride of autoparts and electronics brands we see in the movies.
In the beginning of the movie we see that the truck which Dominic Toretto (Vin Diesel) is planning to attack is loaded with various Panasonic electronics.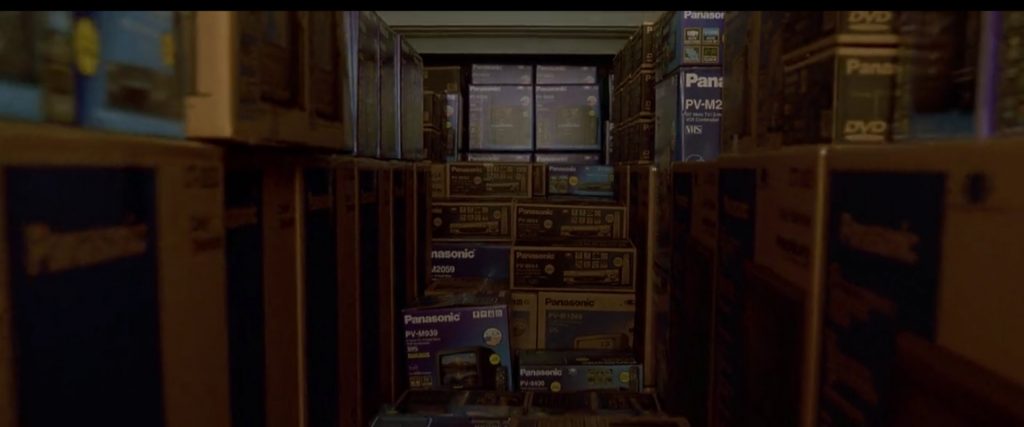 The parking space where Brian O'Conner (Paul Walker) tests his second generation Mitsubishi Eclipse is crowned with Bud logo. And of course here we see many car electronics, parts and accessoires brands on each side of Brian's Eclipse. Among them Sparco seats, Toyo tires, Eurolite neon lights, Holley NOS , Axis, Alpine, GReddy, APR Performance and others.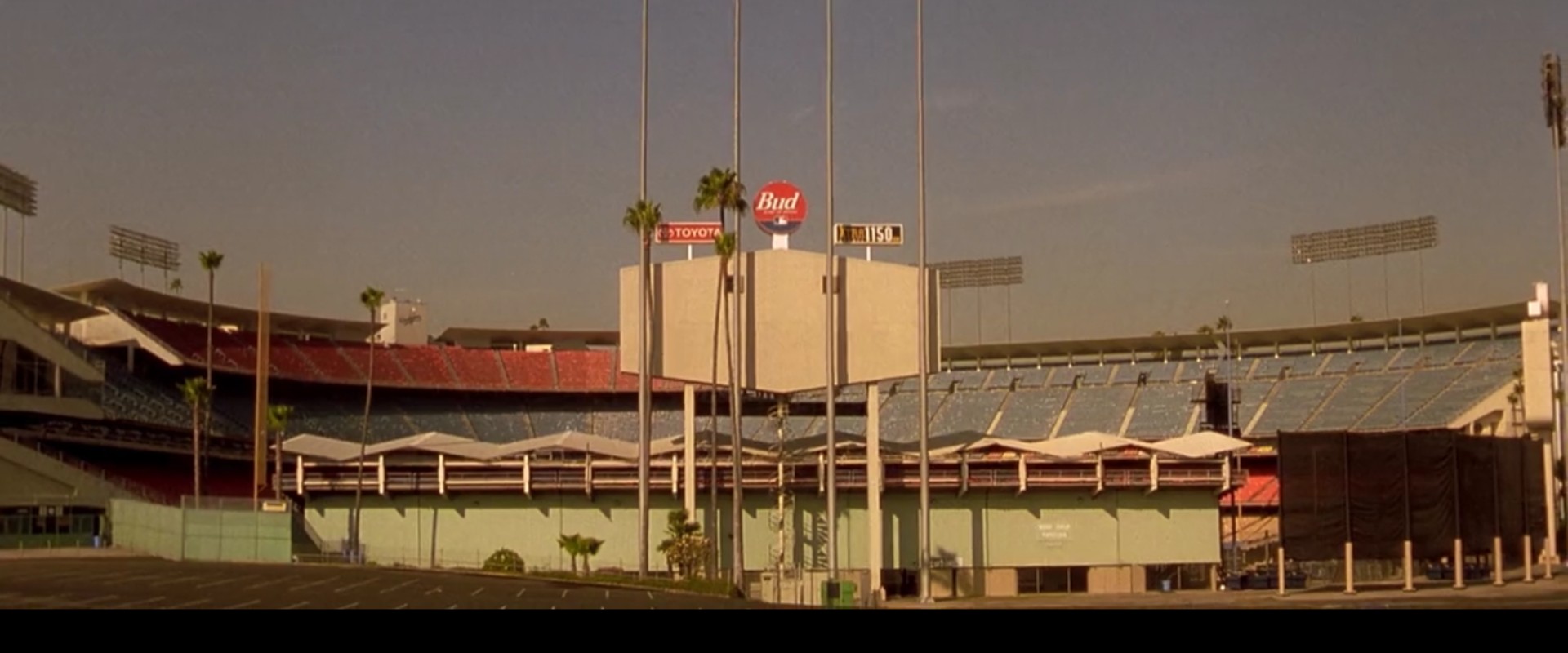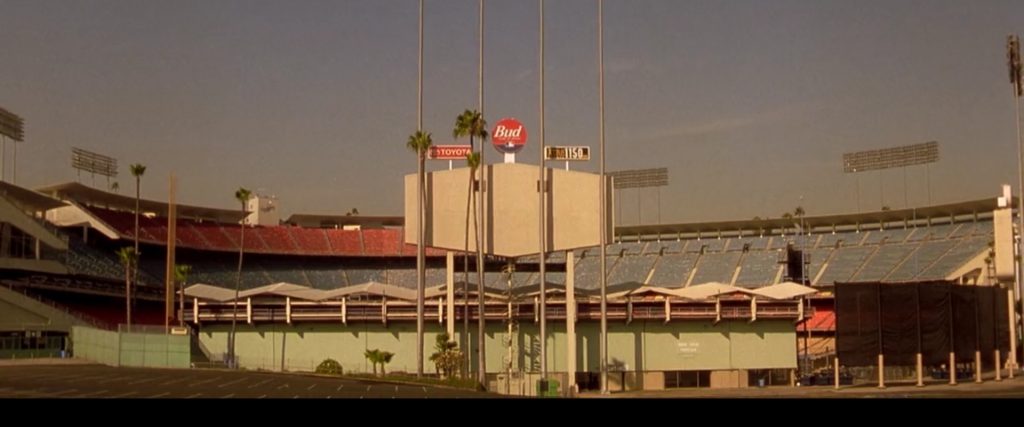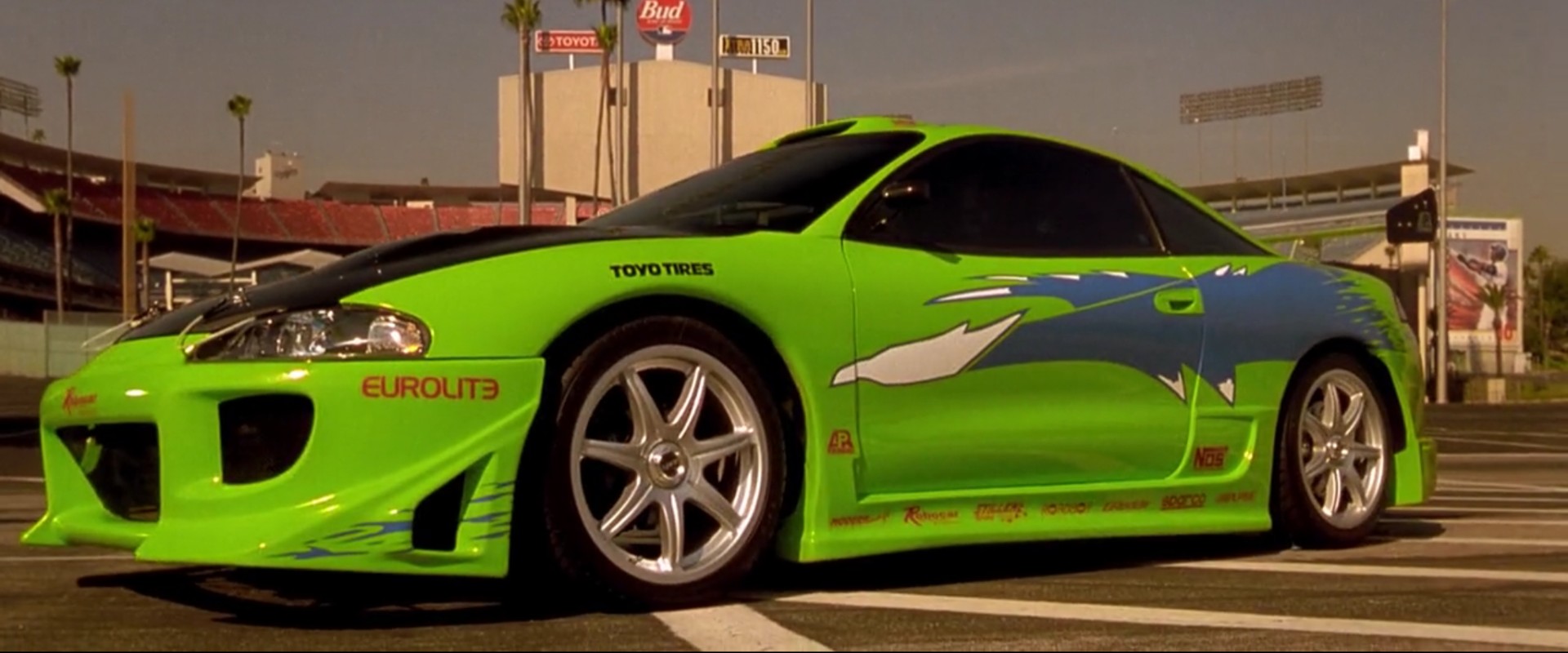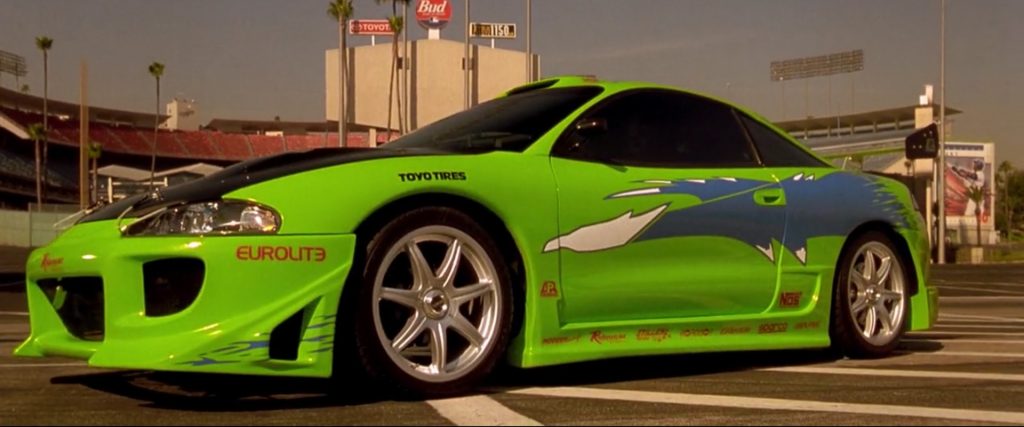 When Brian comes to Dominic's restaurant we see various snack brands all around the place. It starts with one day famous Guiltless Gourmet, Perfetti Van Melle Chupa Chups, and, of course, Coca Cola.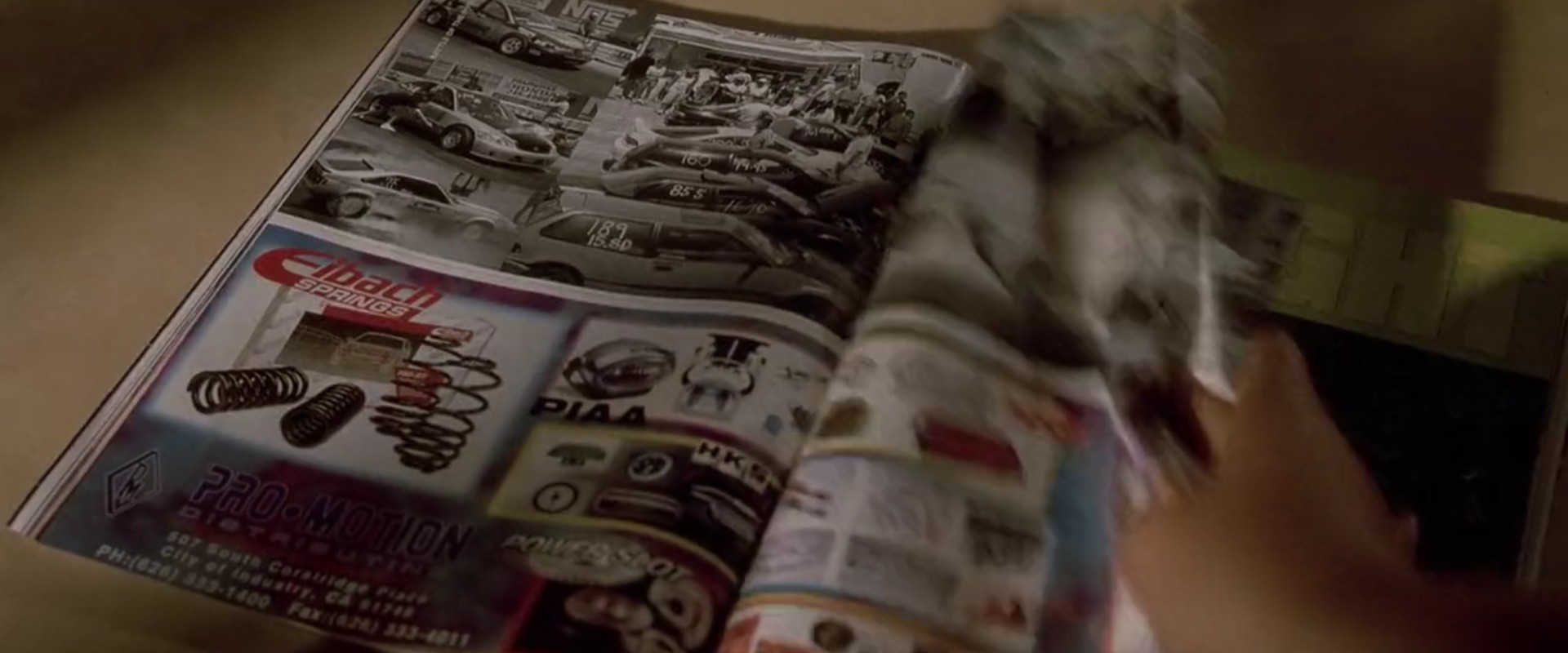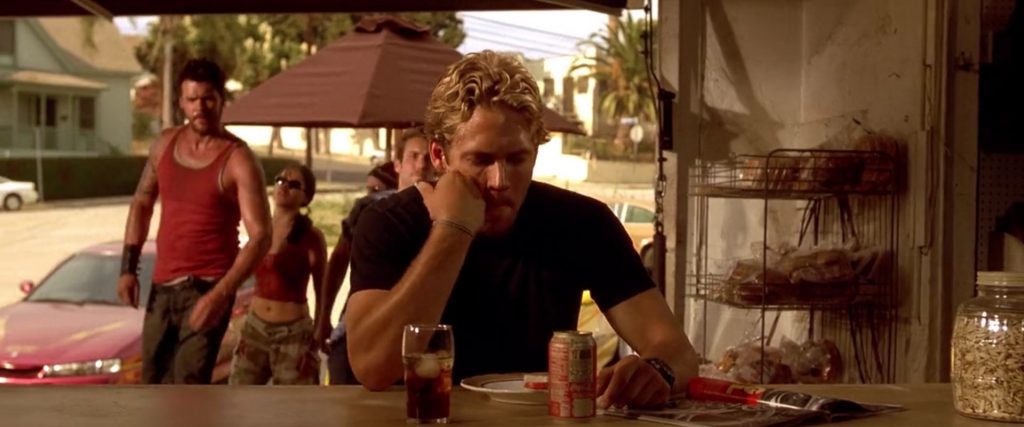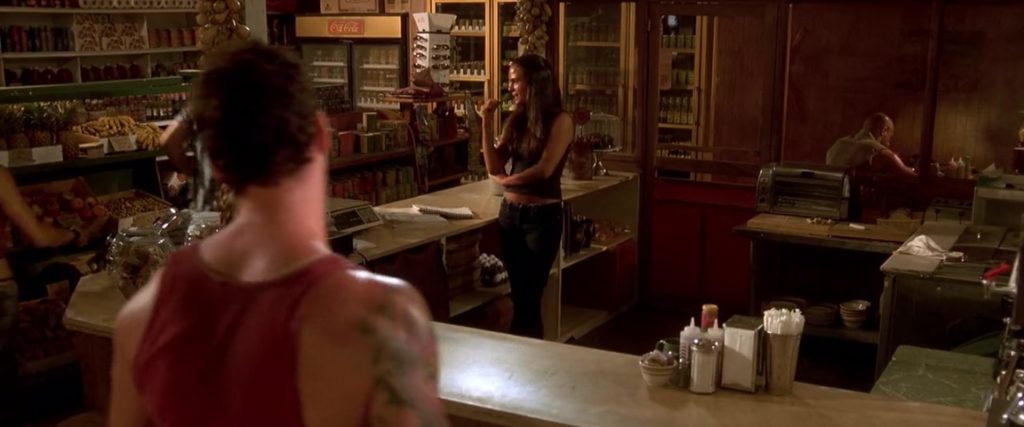 When Brian get his tuna sandwich, we see him reading some car magazine with Eibach springs advertising, HKS and the well-known Nos. And here we welcome the rest of Dominic's crew with their tuned Japanese and German cars. We can spot some of the new names like Blitz.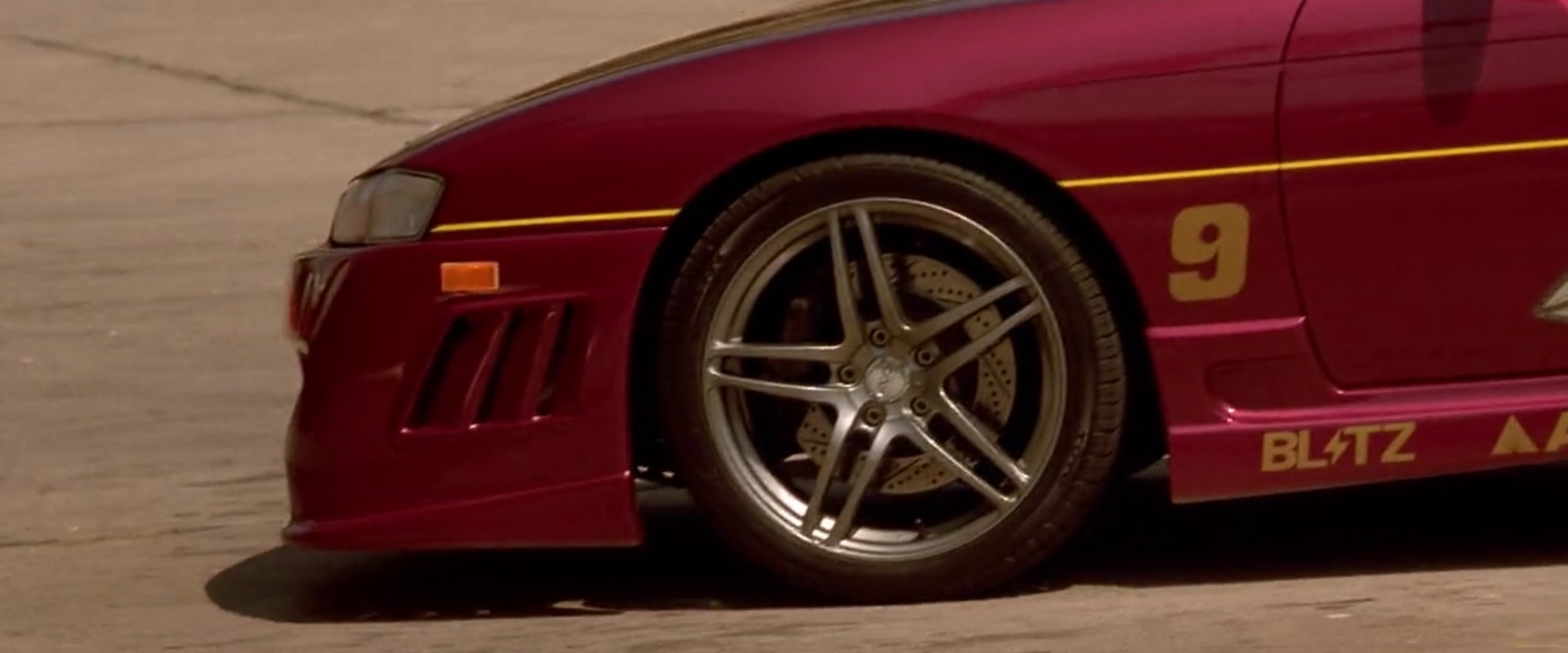 When Brian returns to his Racer's Edge store we see already familiar to us auto parts brands – Sparco, HKS, GReddy. And NOS is starting to gain its audience. Shot by shot. Moreover we see face more car performance brands like Apexi, Meguiar's.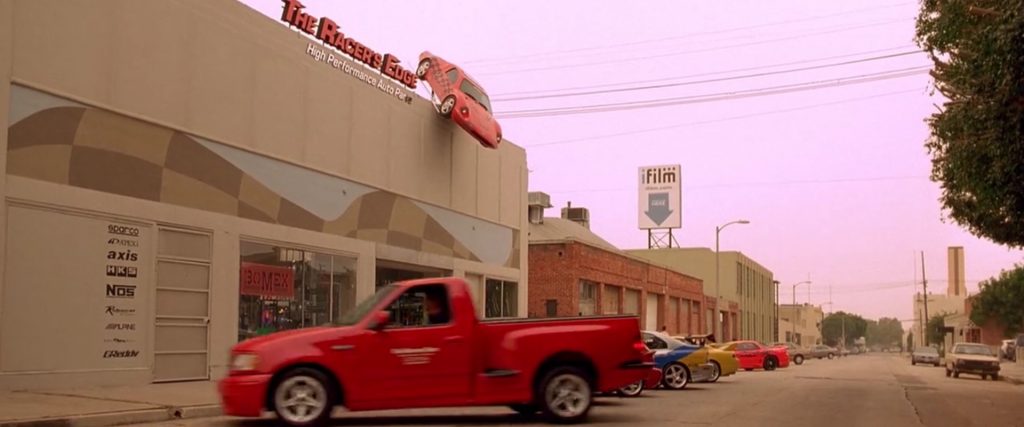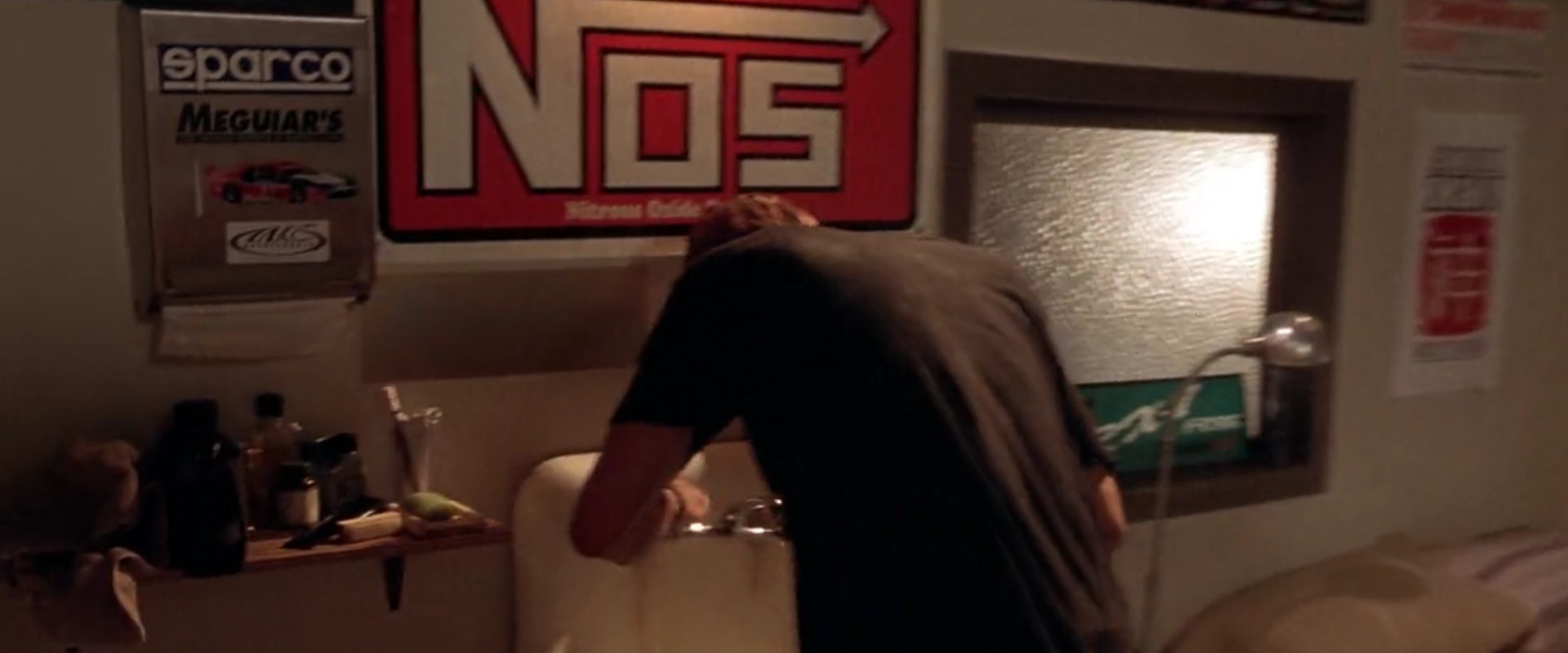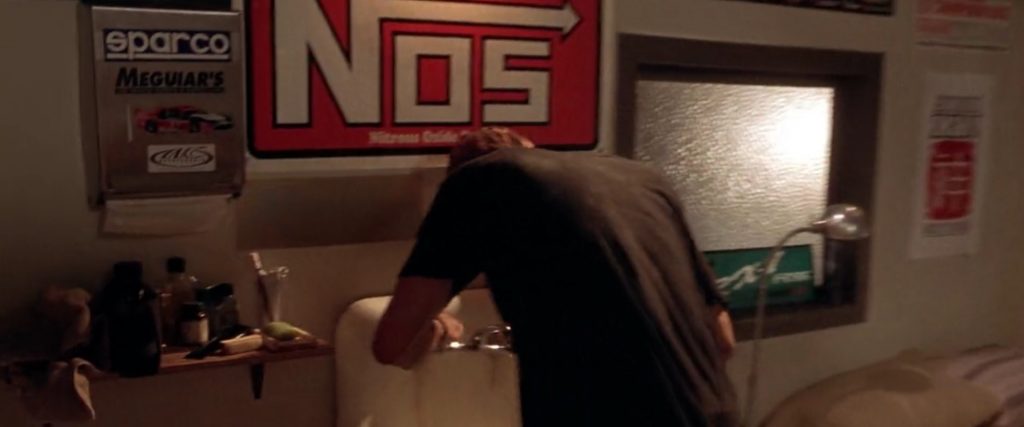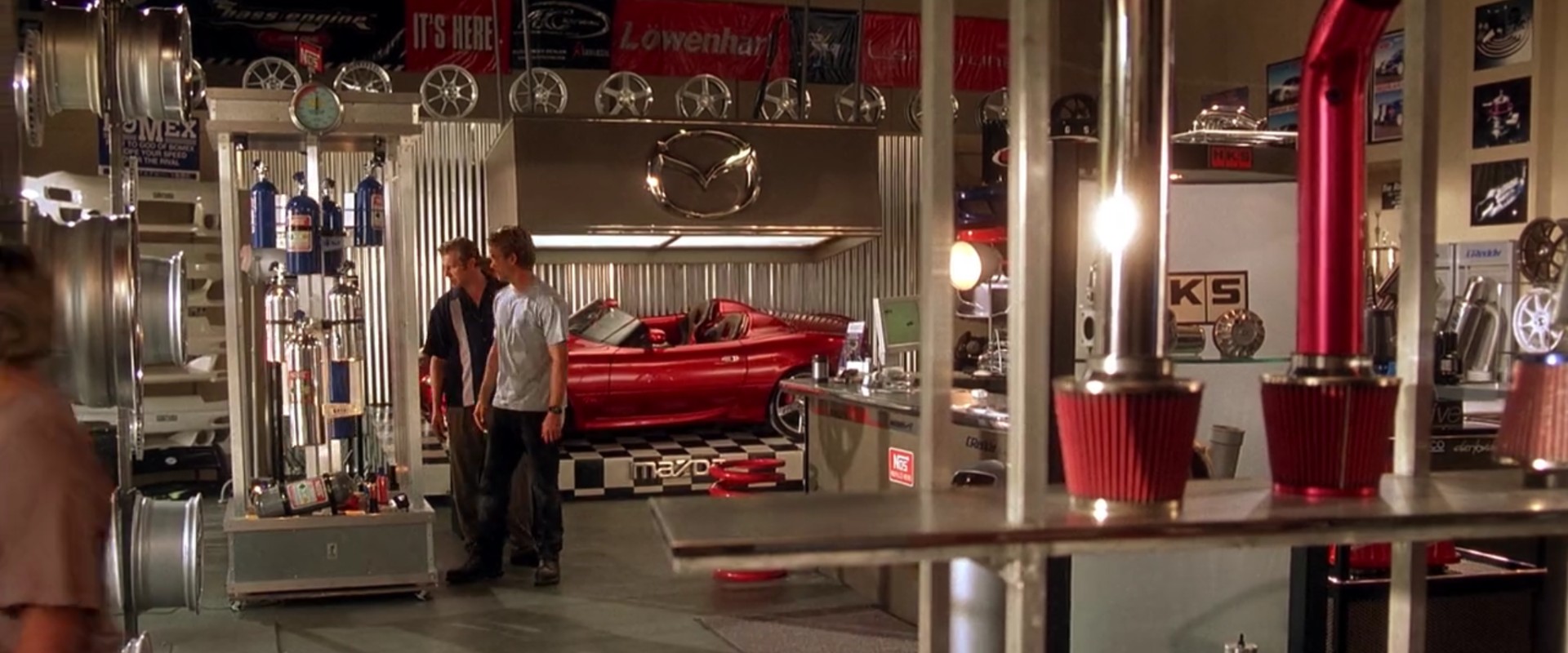 And now it's showtime! Meet Dominic's VeilSide 1993 Mazda RX-7. A masterpiece with 1.3L Twin turbo 255 PS twin-rotor. And here at the race party we can see lot of tires brands like Michelin, Goodyear, Dunlop, Mastercraft tires, BF Goodrich.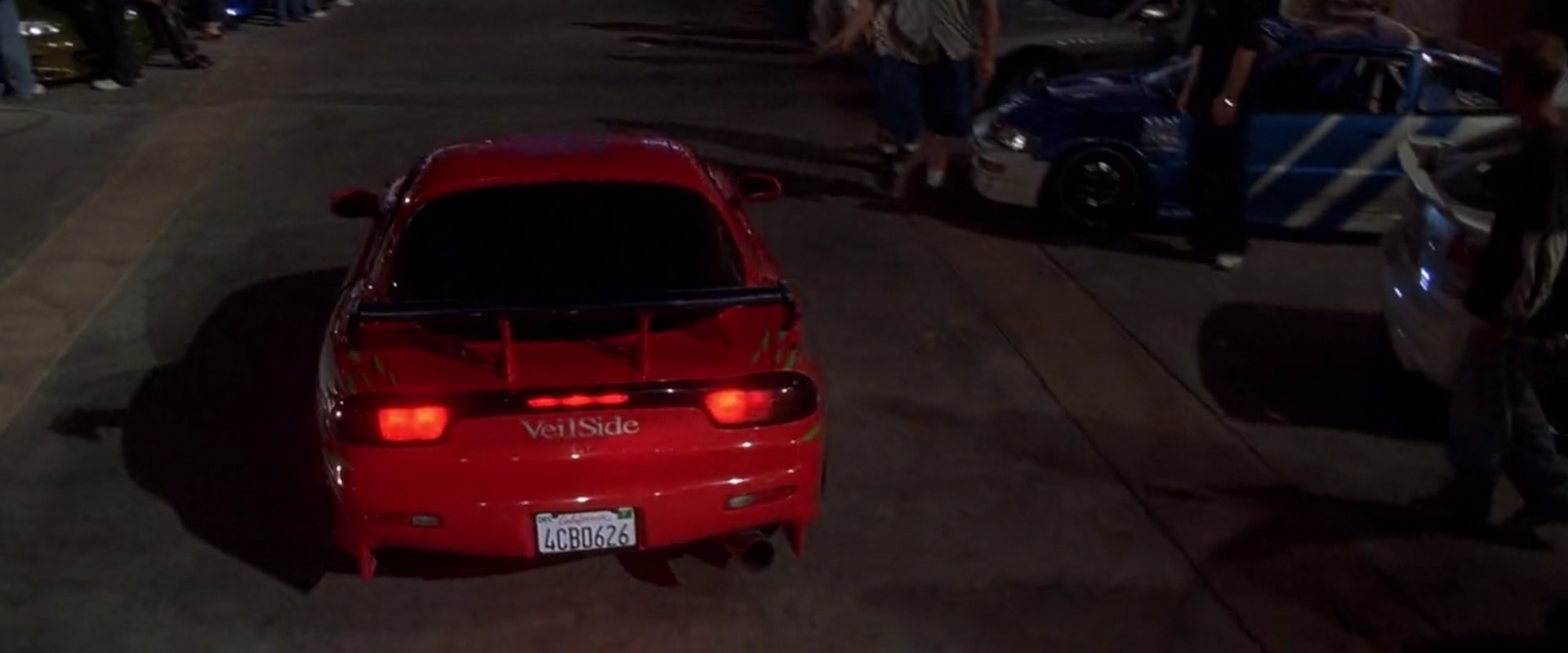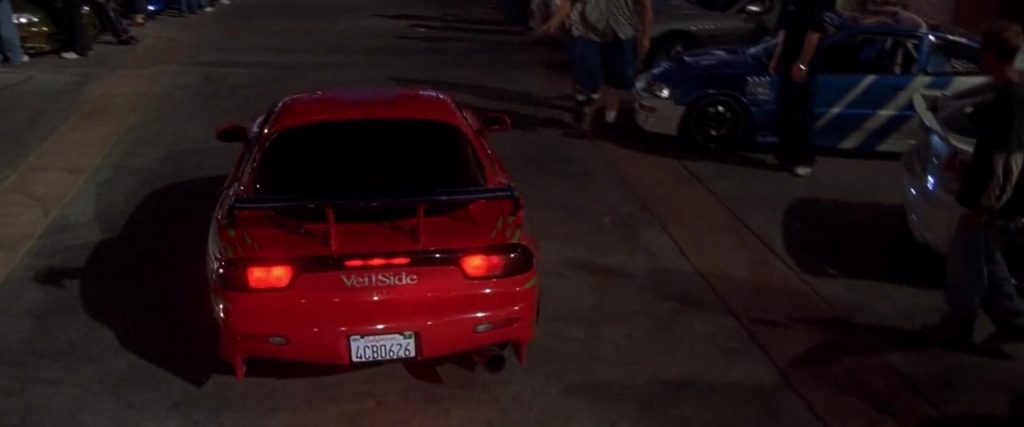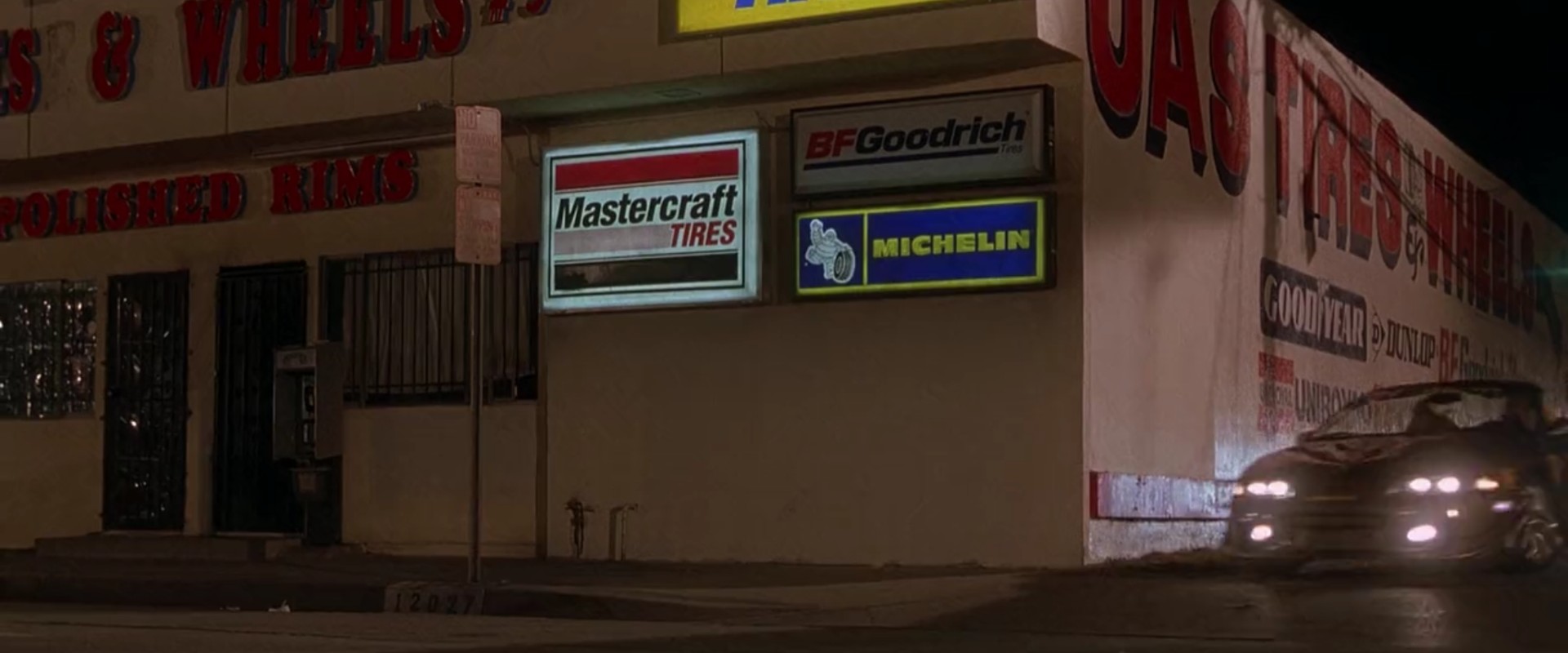 Everyone likes pizza. And street racers do as well! So here they block the pizza delivery guy from Pizza Hut, just in case they are hungry after the race. And the race is alost on. Just few things are left to do. One of them is to check if the course is clear using the Realistic Patrolman Pro 48 scanning receiver.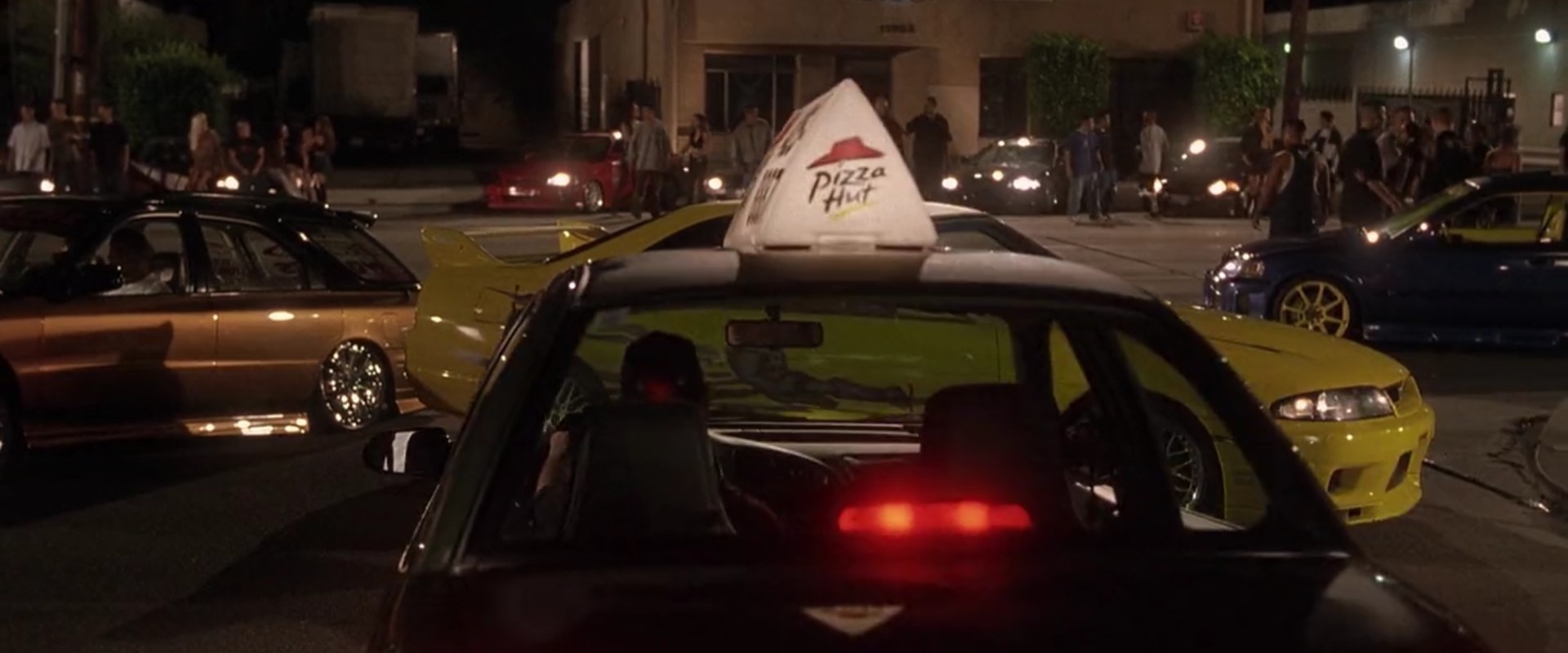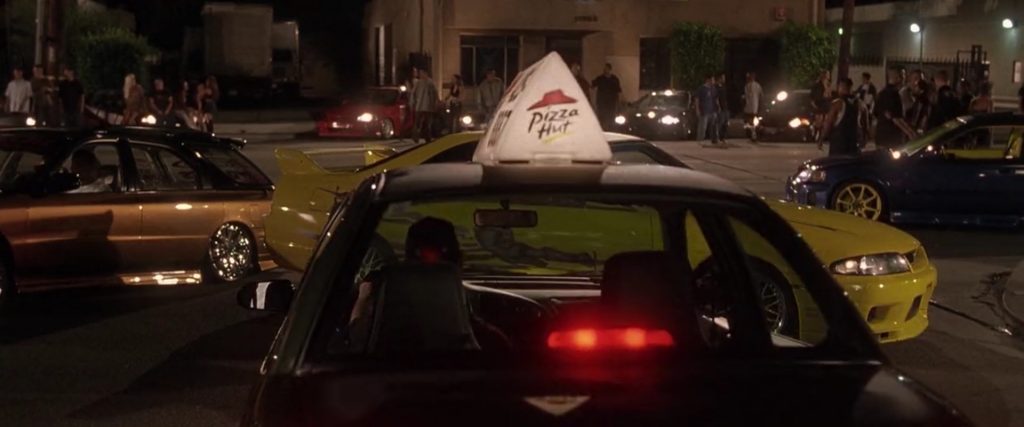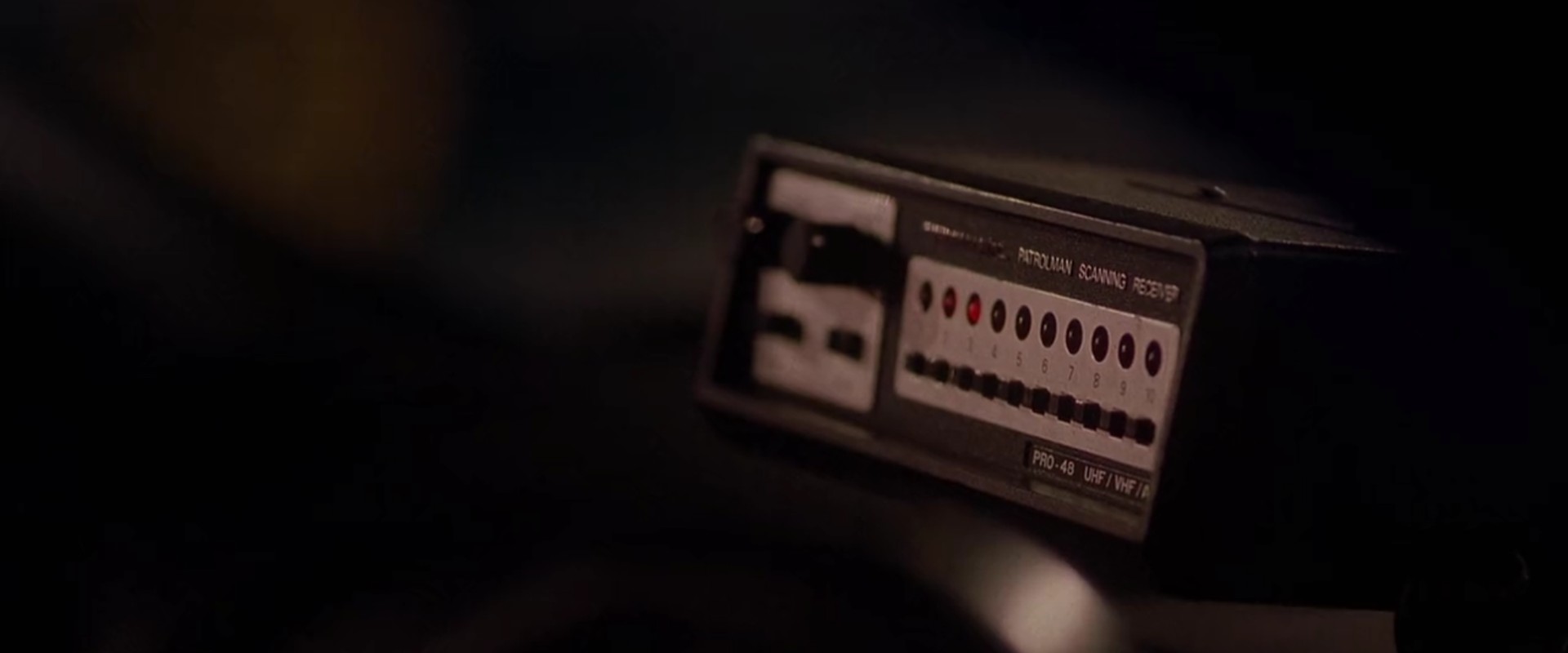 The second thing to check is that everything works correctly in your car including Alpine audio system with Type S subwoofer, Panasonic TV, and get in the mood by playing Play Station Gran Turismo.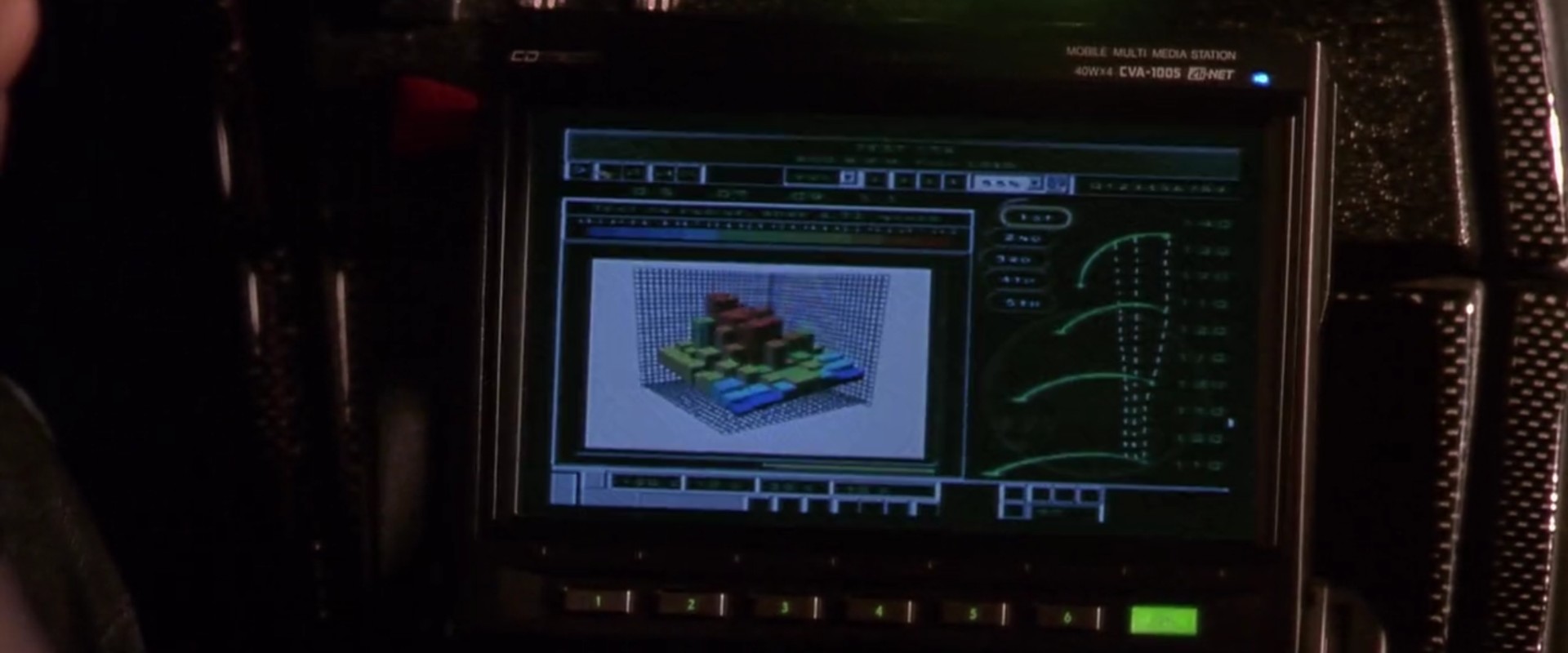 When Brian joins the party in Dominic's house we finally meet the beer that now is strongly associated with the movie franchise – Corona. Red Bull also joins the party together with Lay's.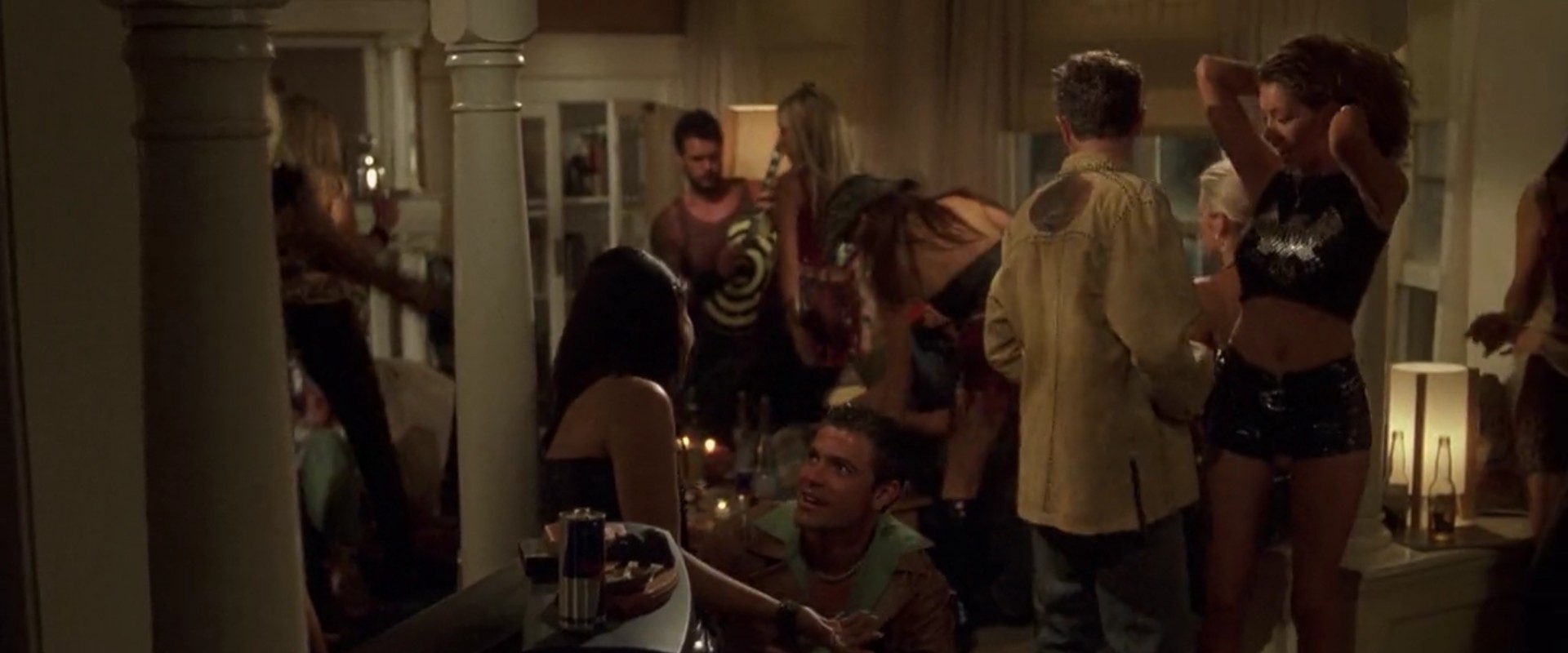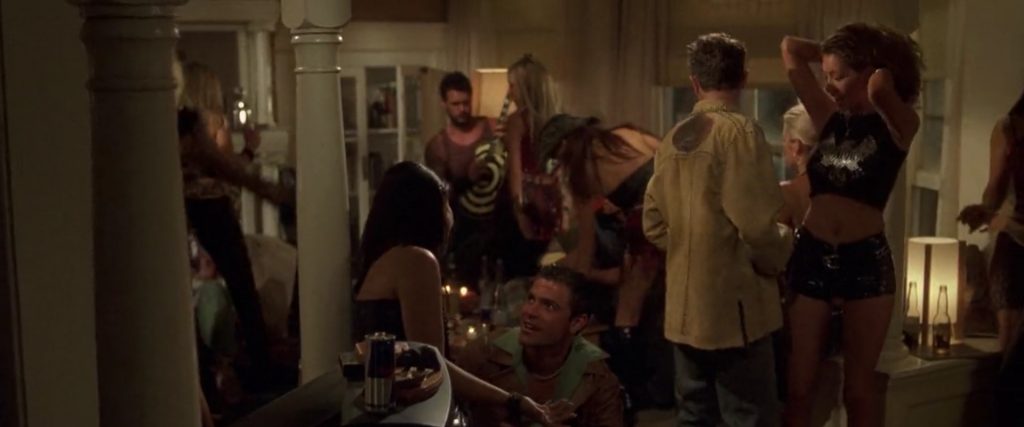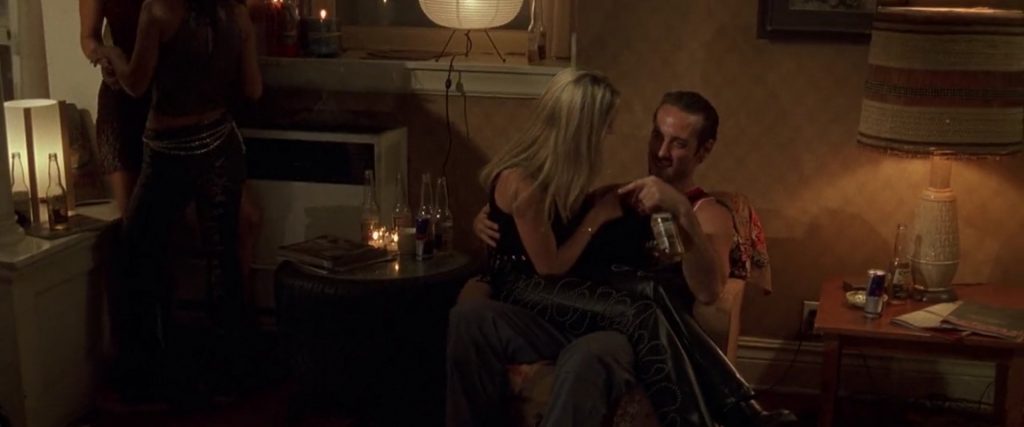 Today it may look weird for the youngsters to see here Motorola cellphone even though they are still popular in the US. However 20 years ago Motorola and Nokia were the giants of the mobile phone industry delivering very good product in very good design. This is what many manufacturers lack today. To sweeten the party Brian and Mia Toretto (Jordana Brewster) are drinking Snapple.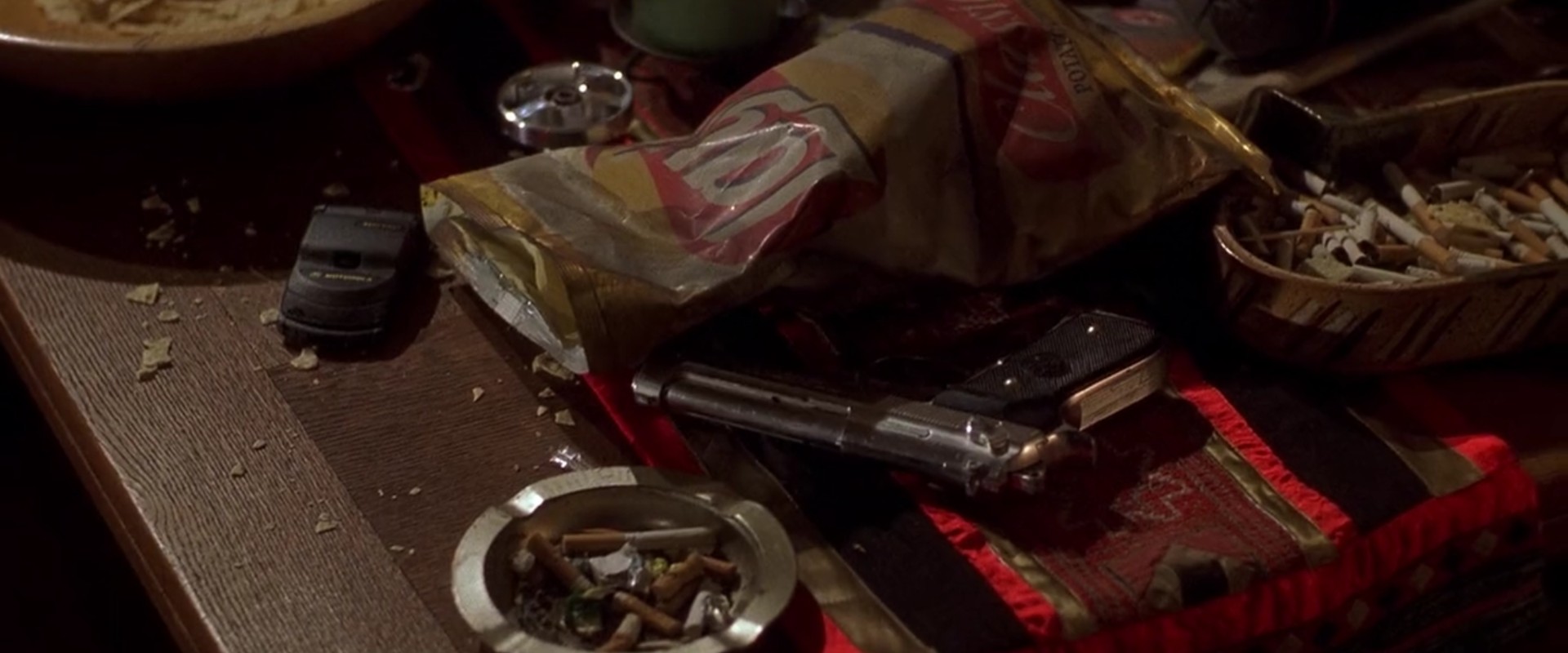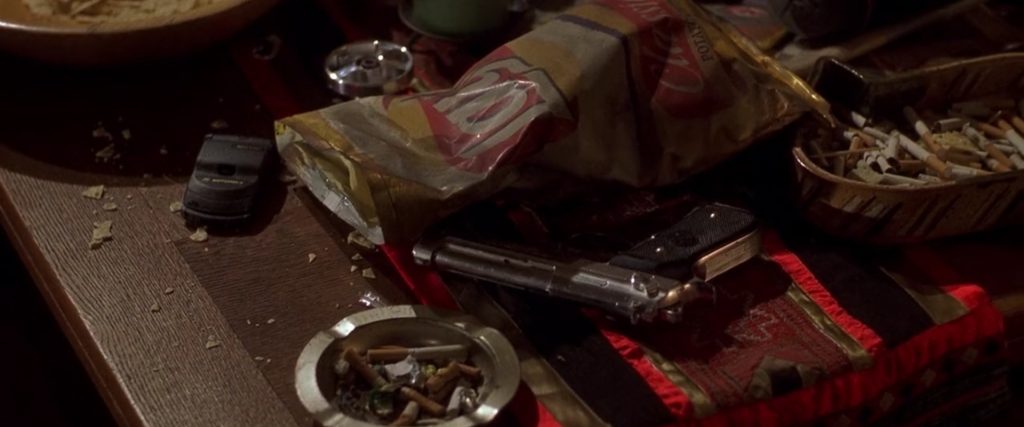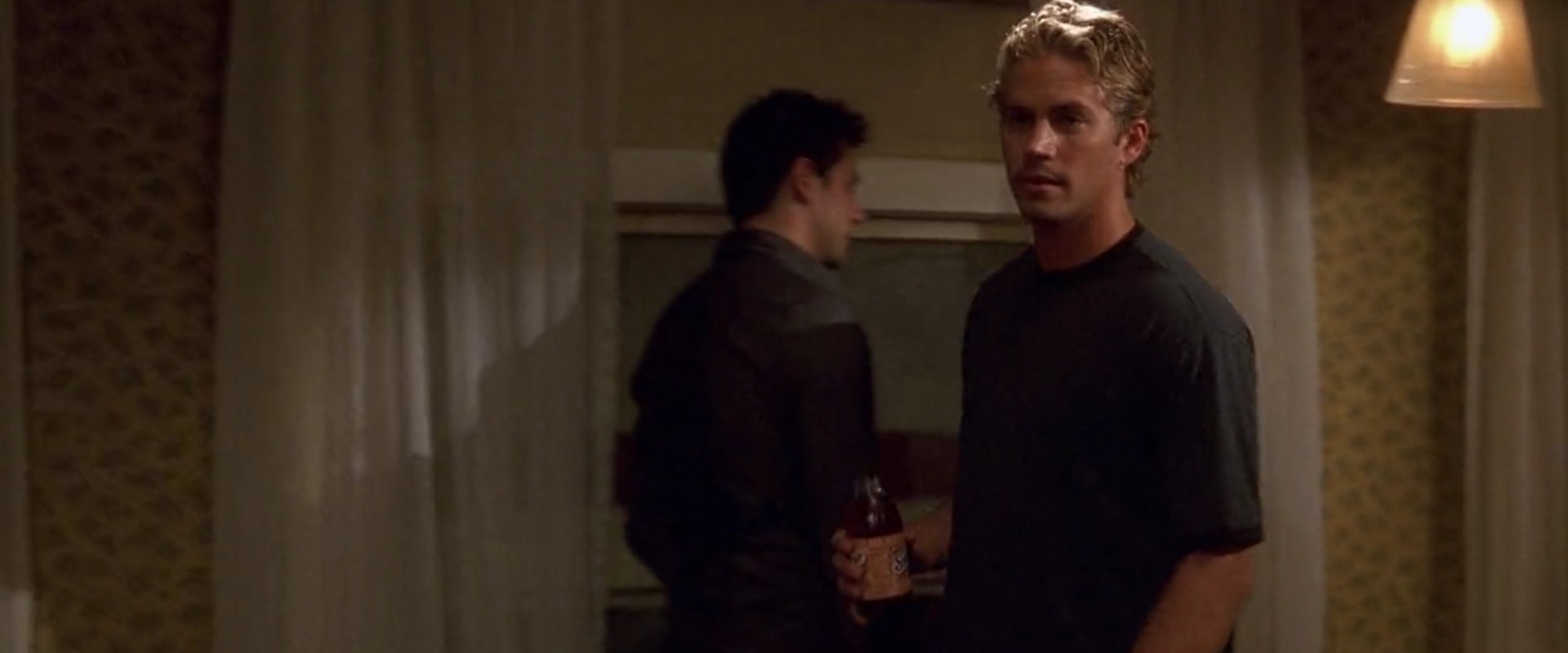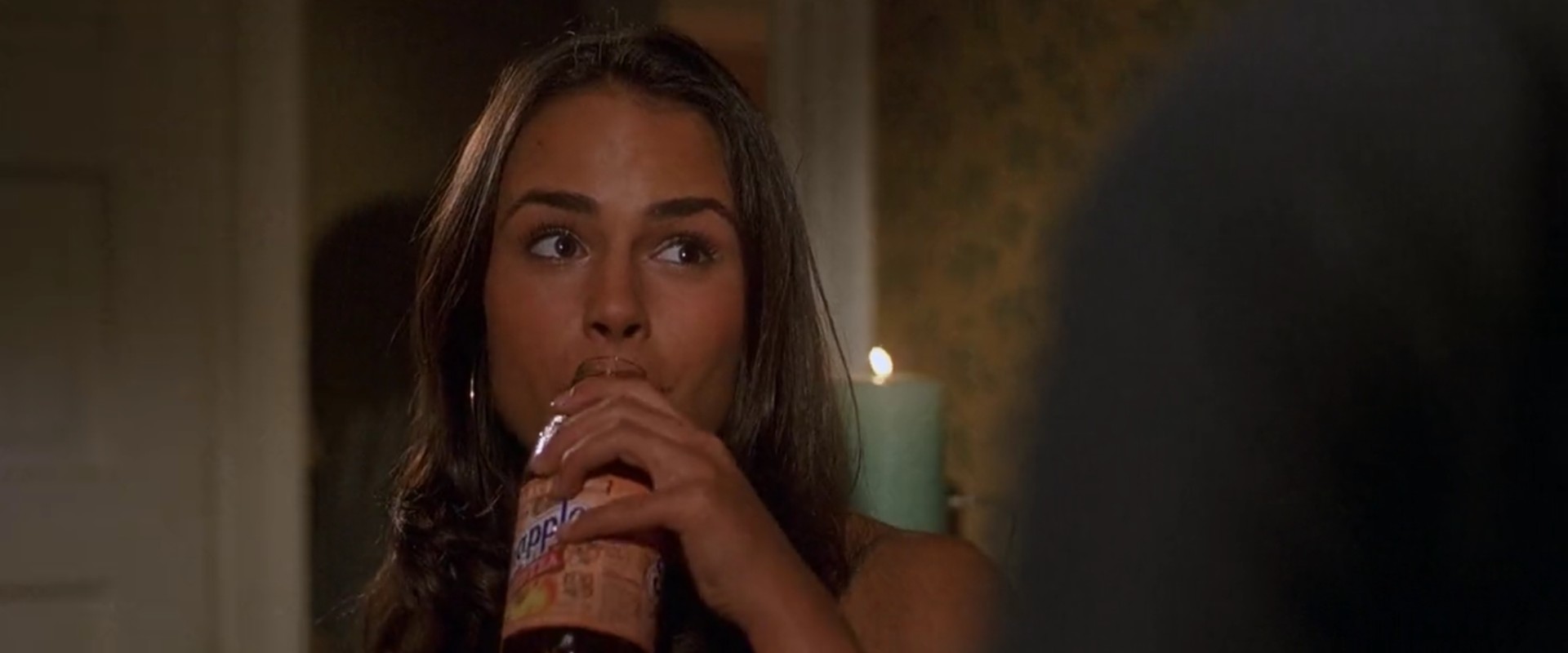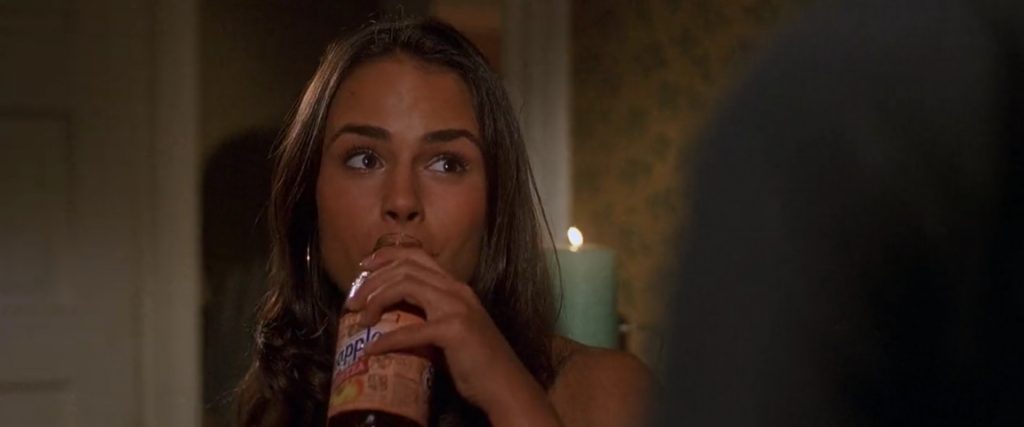 Later in Dom's garage we see Letty Ortiz (Michelle Rodriguez) together with the crew, and behind her and Dominic we spot several brands like NOS, HKS, Apex Power, Ractive, Eurolite, Sparco. And Dom is holding a can of Red Bull in his hand.
When the crew is having dinner and enjoying their food with Corona Extra we see Dominic wearing Von Dutch shirt. Good choice, Dom!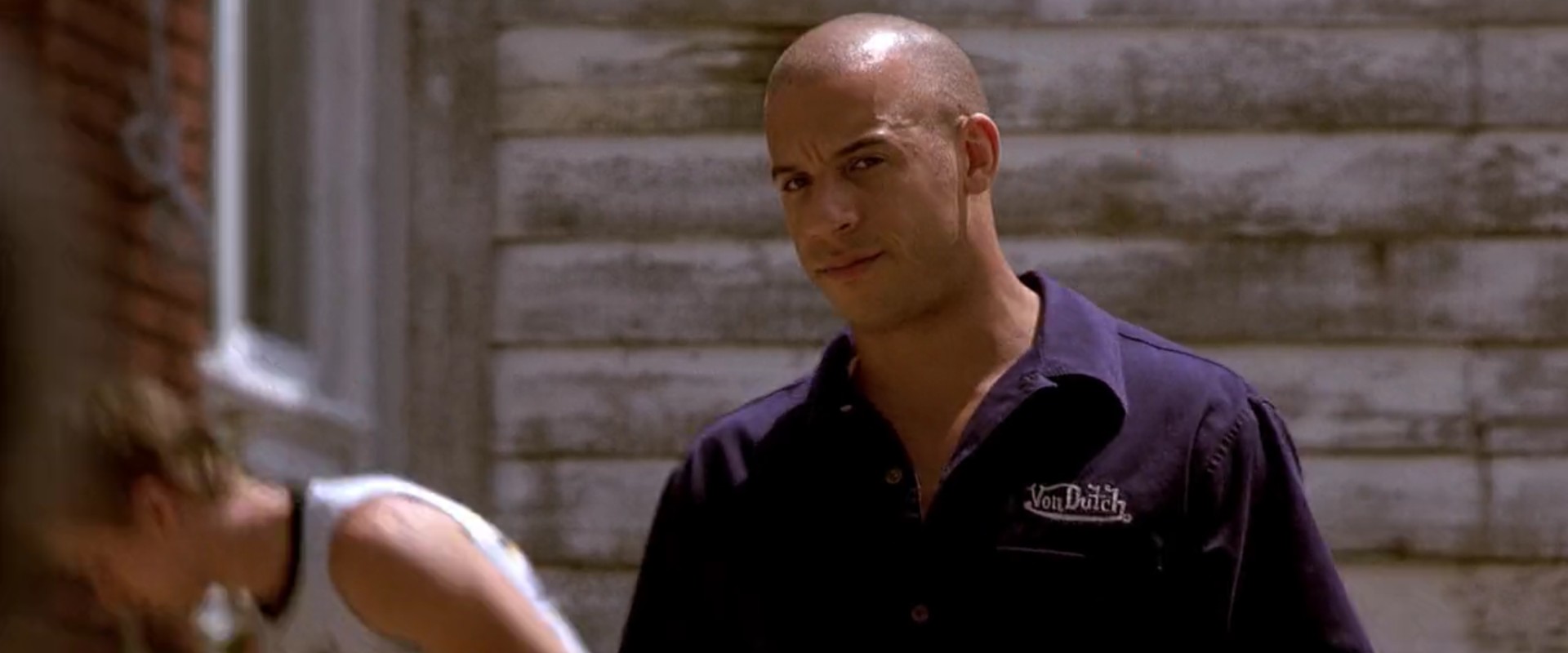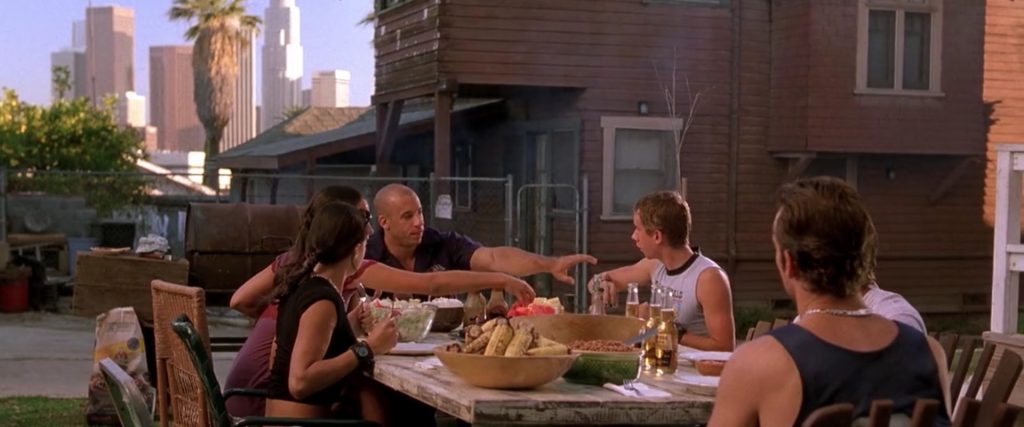 And in Dominic's house we see another Panasonic equipment. This time it is a microwave oven.
When Hector stops by The Racer's Edge shop to order some parts for Honda's we may notice APEXi, NOS, Ractive, HKS logos. Brian is using Compaq computer to order the required parts. Unfortunately this electronics brand is no longer active. It was purchased by HP the year the movie was released.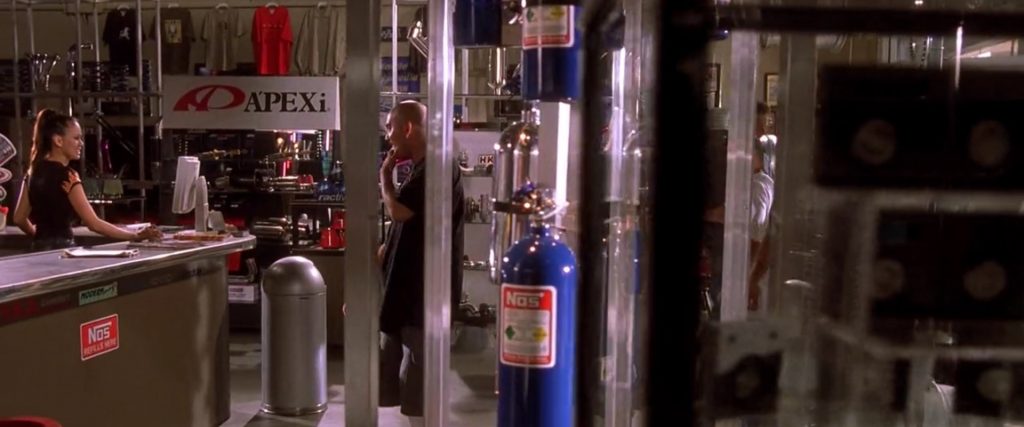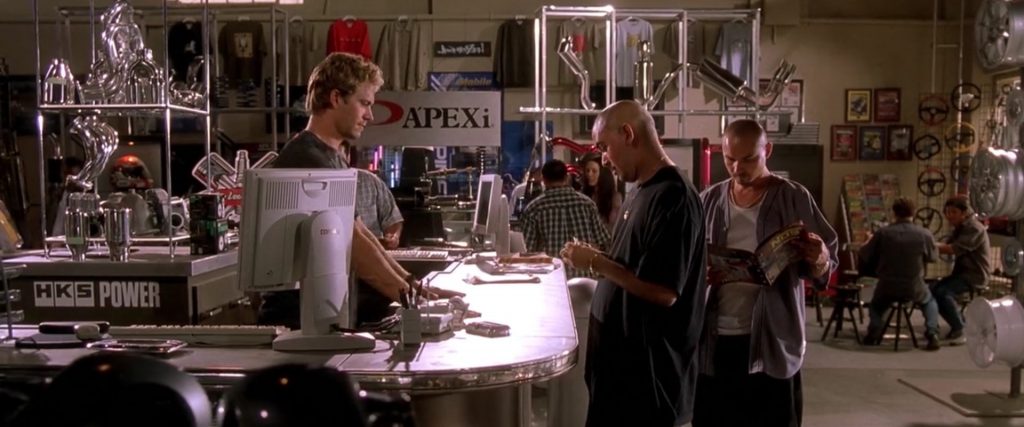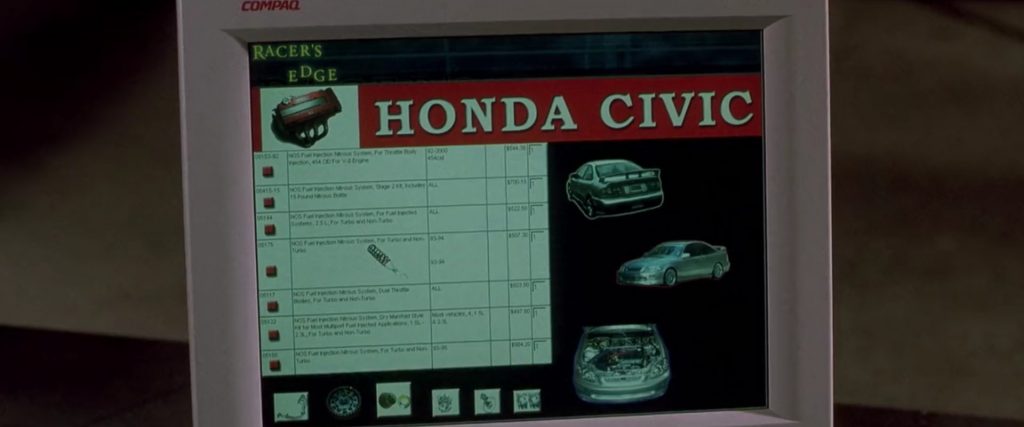 When Brian gets in Johnny Tran's (Rick Yune) garage we find there the DVD players and other Panasonic electronics. When Johnny's crew arrives we see their cars with HKS, VeilSide, Meguiar's, Versus, Yokohama and other brands.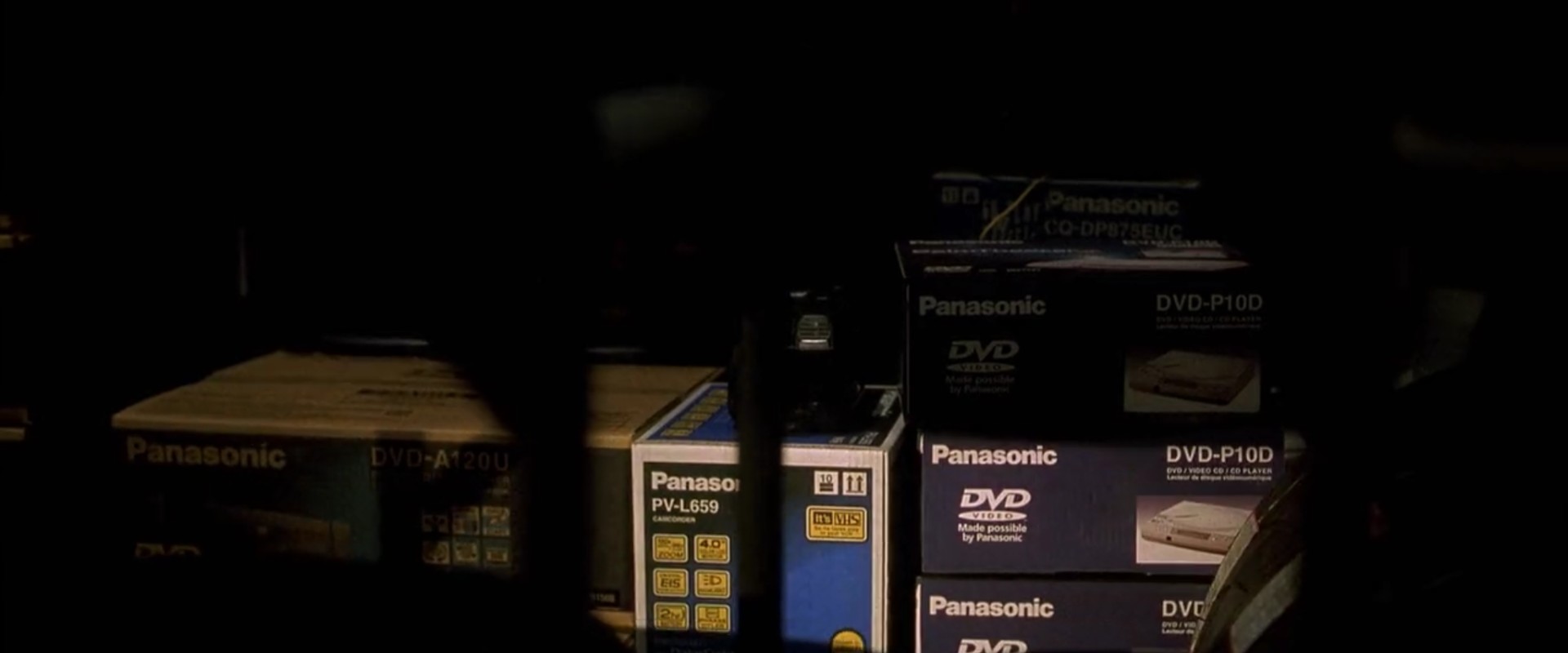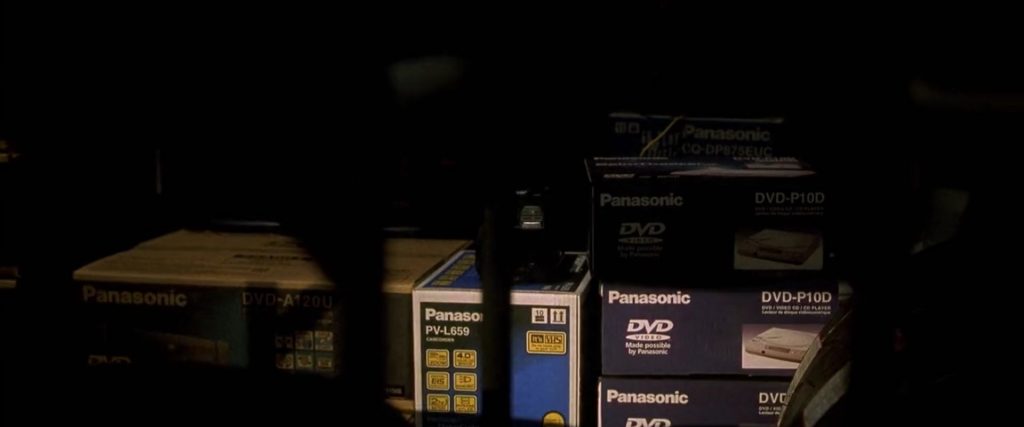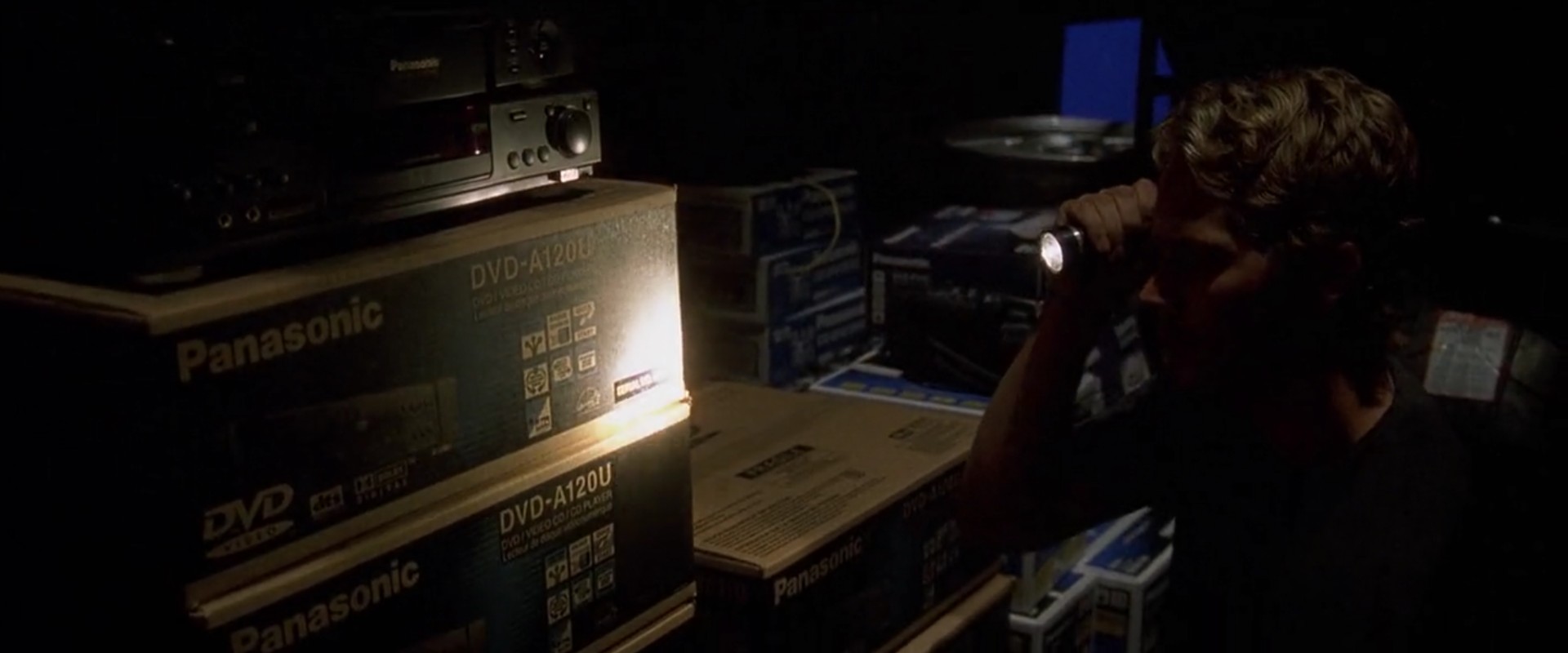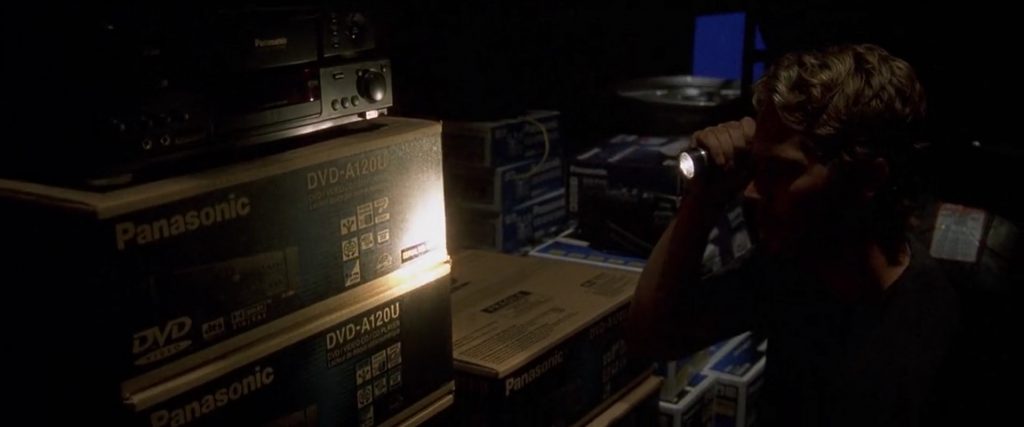 Before the Race Wars Brian tells Dominic that he wants a part of what they have. They are eating in some road cafe, and we see Coca Cola again.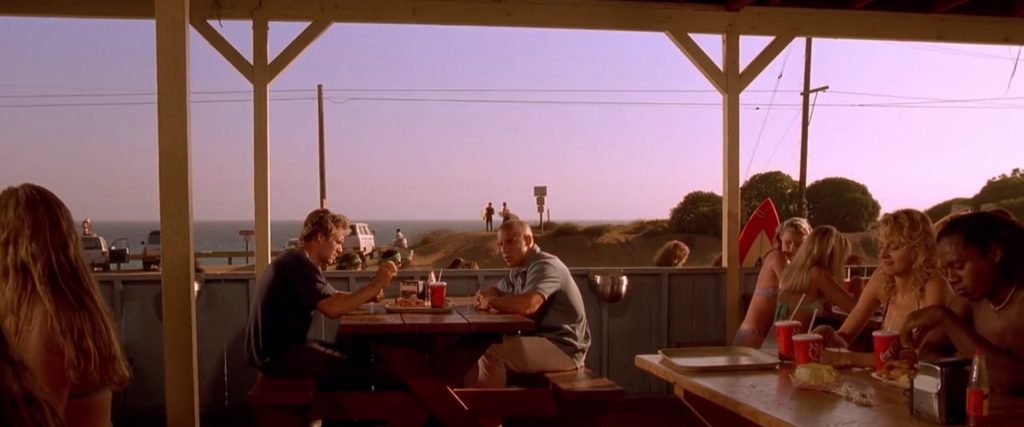 In the final epic scene when Brian takes a quarter mile ride with Dominic and then he let him go, we can take a good look at Luminox 3001 watch.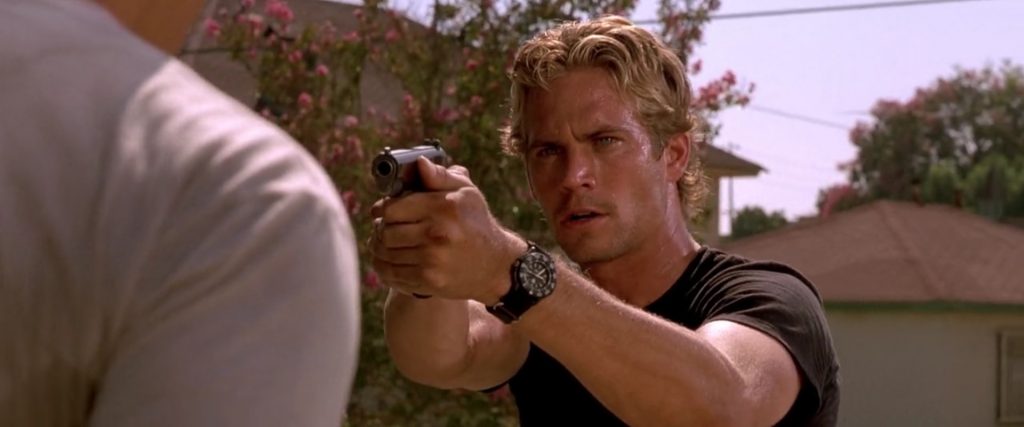 After the titles when Dom is driving through Mexico, we see huge Corona Extra logos. These are the logos we'll see a lot on the next movies.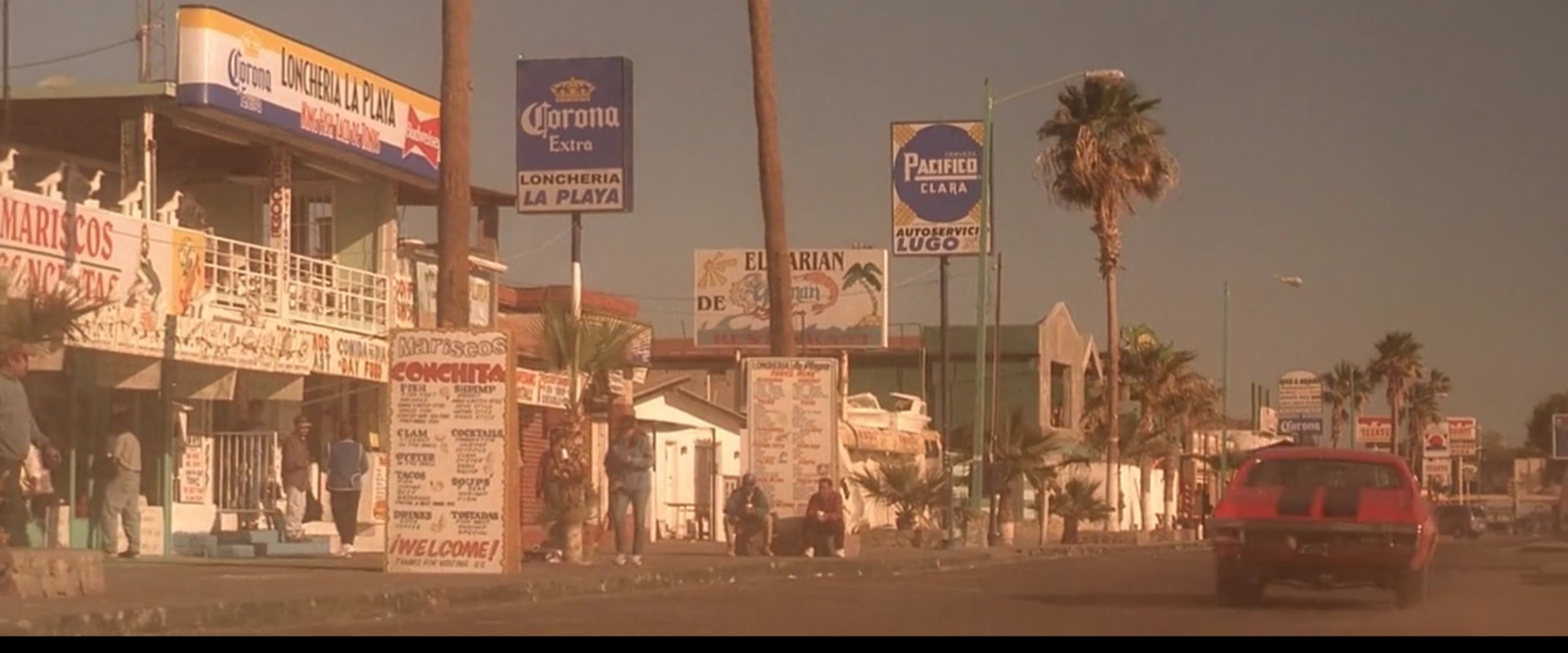 This is it for the first The Fast and the Furious movie in the series. Stay tuned for the next ones to come!
If you love product placement and want to see more, I suggest to visit Product Placement section of my website. There is more coming here in the next months.
And do not forget to subscribe to my monthly awesome marketing and sales newsletter to receive the latest articles, news, book reviews and much more among the first!