In today's Product Placement we will explore the world of the number 13 in the highest-grossing franchises and film series of all times. With Transformers: Rise of the Beasts scheduled to be released on June 24, 2022, Transformers franchise can soon enter top 10. Please, welcome our friends and enemies from Cybertron.
High-school student Sam Witwicky (Shia LaBeouf) buys his first car, who is actually the Autobot Bumblebee. Bumblebee defends Sam and his girlfriend Mikaela Banes (Megan Fox) from the Decepticon Barricade, before the other Autobots arrive on Earth. They are searching for the Allspark, and the war on Earth heats up as the Decepticons attack a United States military base in Qatar. Sam and Mikaela are taken by the top-secret agency Sector 7 to help stop the Decepticons, but when they learn the agency also intends to destroy the Autobots, they formulate their own plan to save the world.
The first brand we can spot in the movie is Sergeant Epps's Apple's iPod Classic. In the next scenes we can see HP monitors and laptops along with Cisco equipment and software for communication.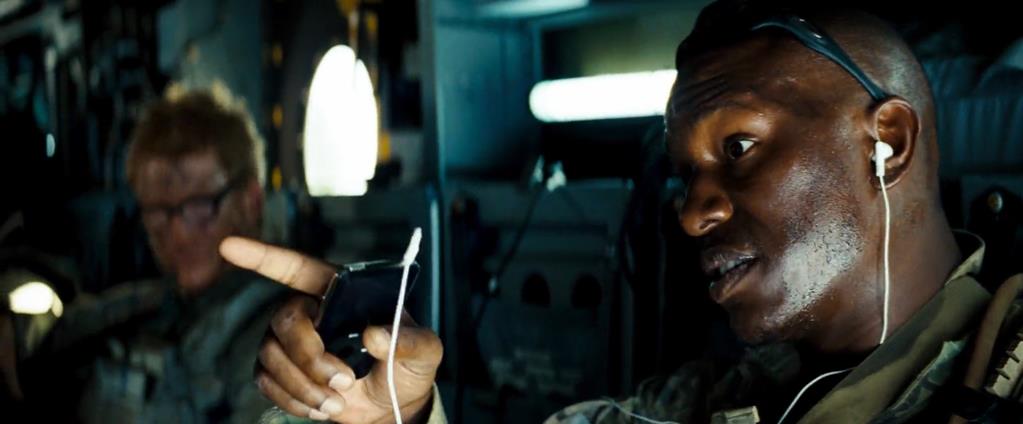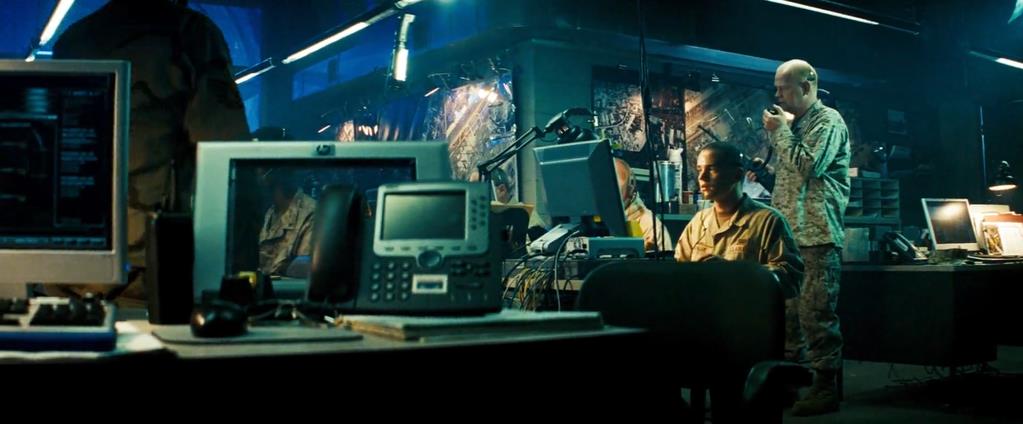 As we know Sam saves some money to buy a car, and he tries to sell Captain Archibald Witwicky's unique glasses over eBay. In the movie we hear it mentioned several times, and see it couple of times, when Sam want to check if there were any bids, and when the Decepticon is searching for information about Sam.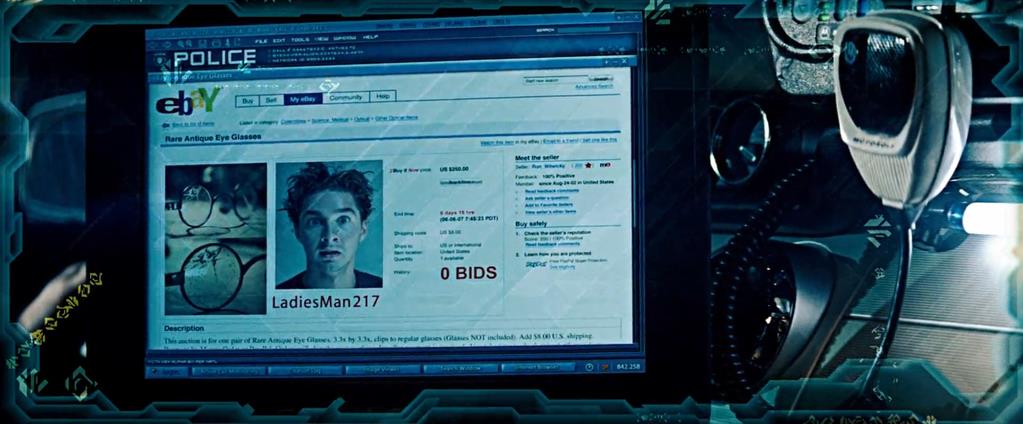 During the flight of Air Force One some of the passengers read the USA Today newspaper, and don't even notice a Decepticon which transforms into a GPX stereo.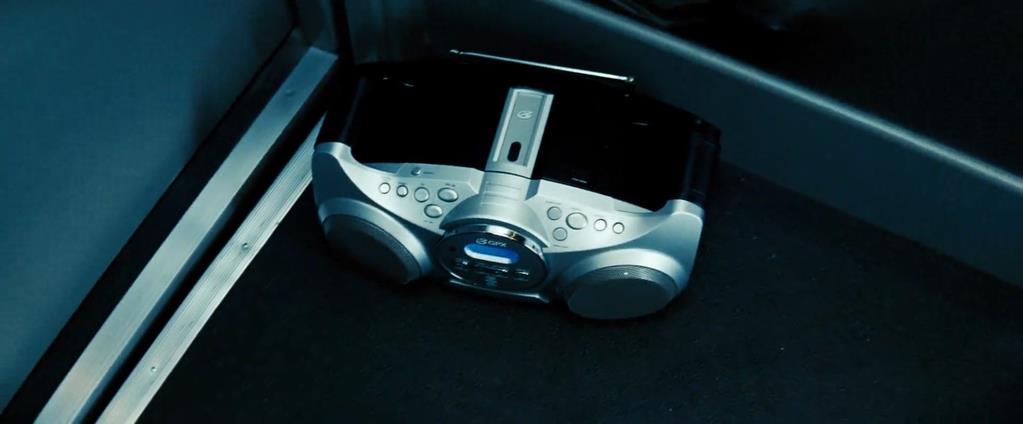 Meanwhile in the Domestic Security office the group of analysts are working on decoding the sound that hacked the government system. Here we can spot more Apple computers.
When the Decepticons search for Sam they use Yahoo! search engine.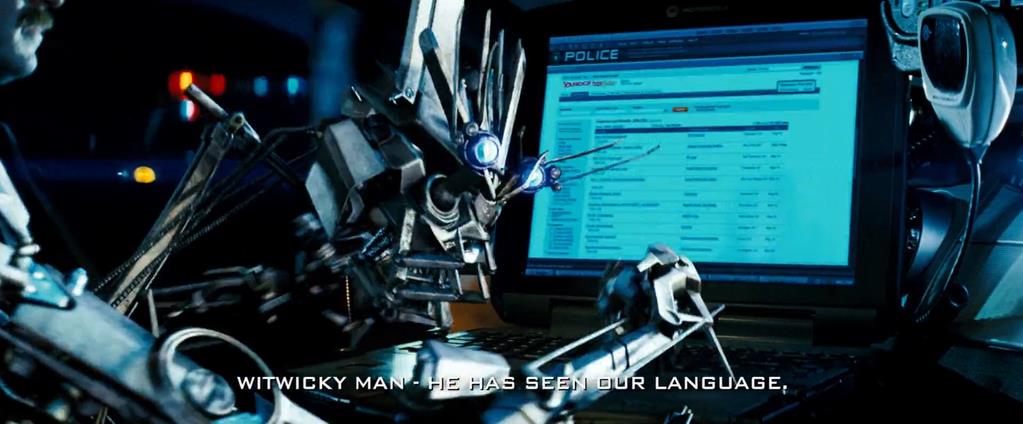 While decoding the sound Maggie Madsen (Rachael Taylor) steals a fragment of the code and saves it to Panasonic SD card. She brings it to her friend Glen Whitmann (Anthony Anderson) to decode it before they get busted. We see that he is a fan of Washington Redskins (now Washington Football Team) and Apple computers. And later in the movie we can see that Sector 7 agents also prefer Apple.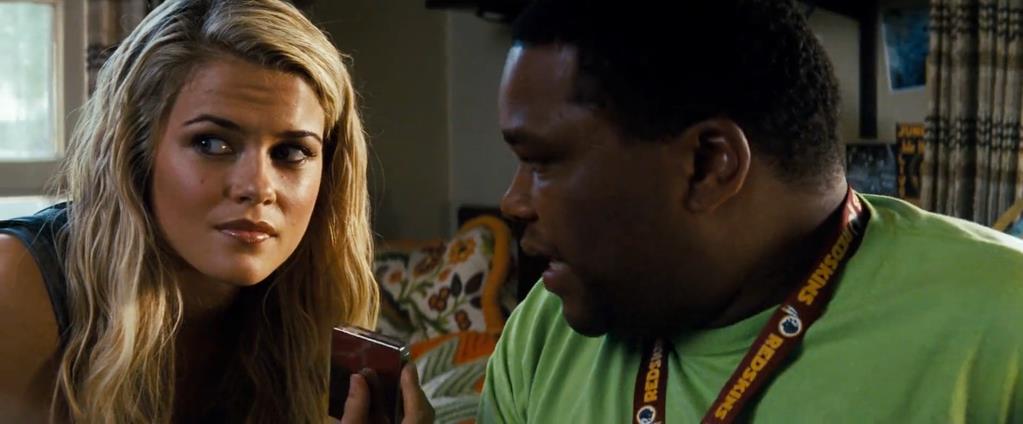 When Sam is chasing his car on a bike, we can spot Mikaela sitting in Burger King. And when they found out the truth about Bumblebee, Mikaela had to save Sam from a nasty Decepticon with a DEWALT saw. However, it escapes and transforms into her Nokia phone. Later we see Nokia as well being used by one of the Sector 7 agents.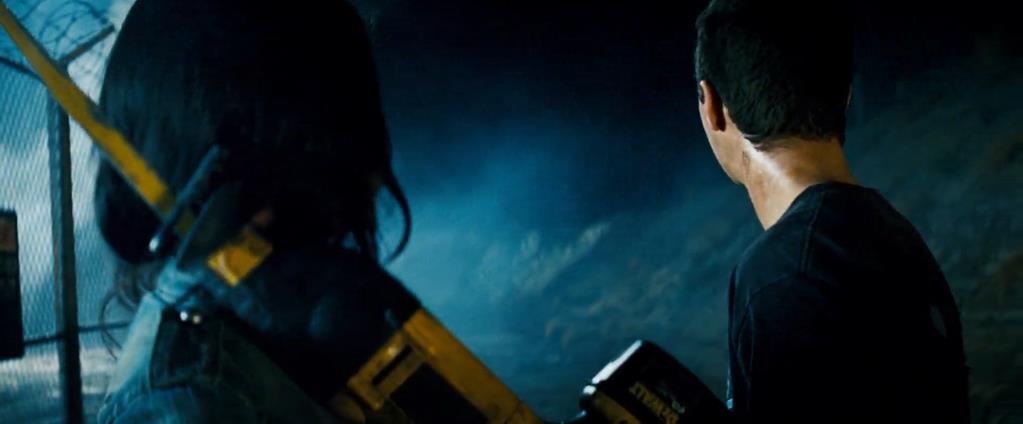 When more Autobots arrive on Earth, the citizens try to record it on camera. We can see news report on a Philips TV.
During the interrogation scene there's a Pepto Bismol drink. After that when we see the city panorama scene, there are several famous financial and analytical firm brands we spot like Wells Fargo, KPMG, and Deloitte.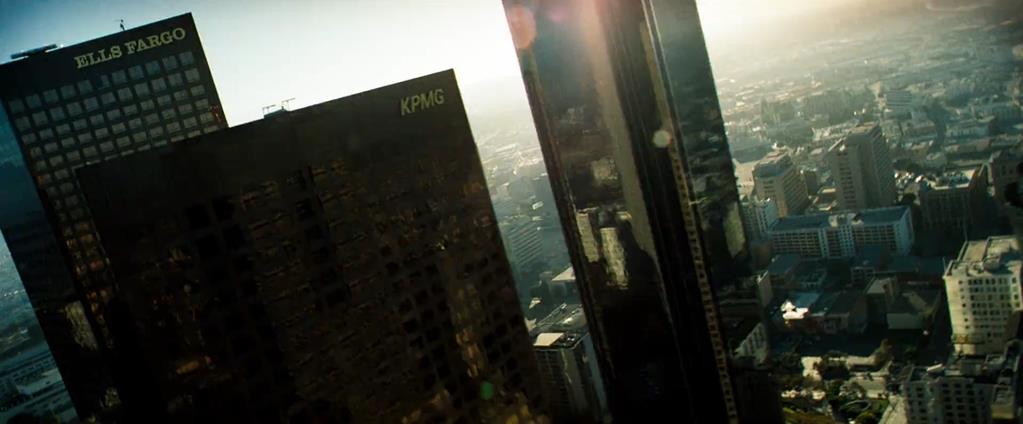 In the final scenes when the Autobots fight with the Decepticons we can notice Pepsi, Mountain Dew, and Xbox product placement.
The week Sam Witwicky starts college, the Decepticons make trouble in Shanghai. A presidential envoy believes it's because the Autobots are around; he wants them gone. He's wrong. The Decepticons need access to Sam's mind to see some glyphs imprinted there that will lead them to a fragile object that, when inserted in an alien machine hidden in Egypt for centuries, will give them the power to blow out the sun. Sam, his girlfriend Mikaela Banes, and Sam's parents are in danger. Optimus Prime and Bumblebee are Sam's principal protectors.
In the beginning of the movie we see Sam packing for college, and his parents packing for their European trip. They use U-Haul boxes to pack their belongings. Same time Mikaela is working in a her dad's workshop. We can spot Mobil oil and Goodyear tires logos there.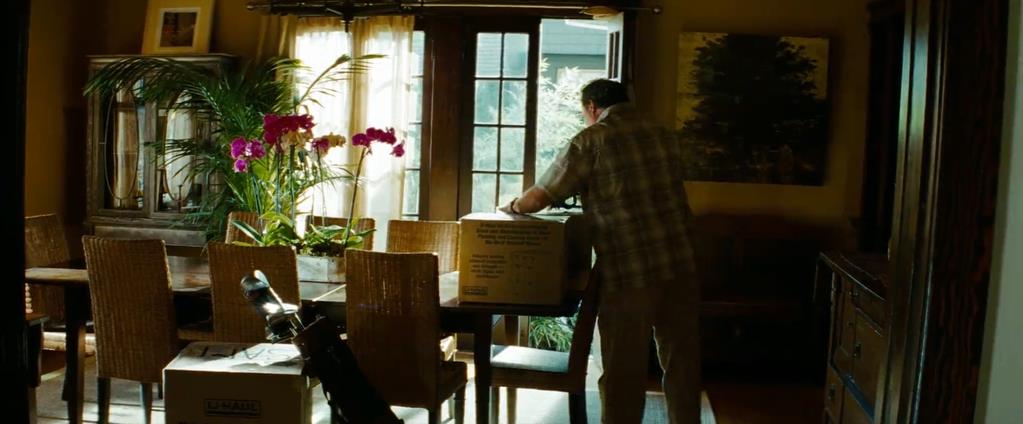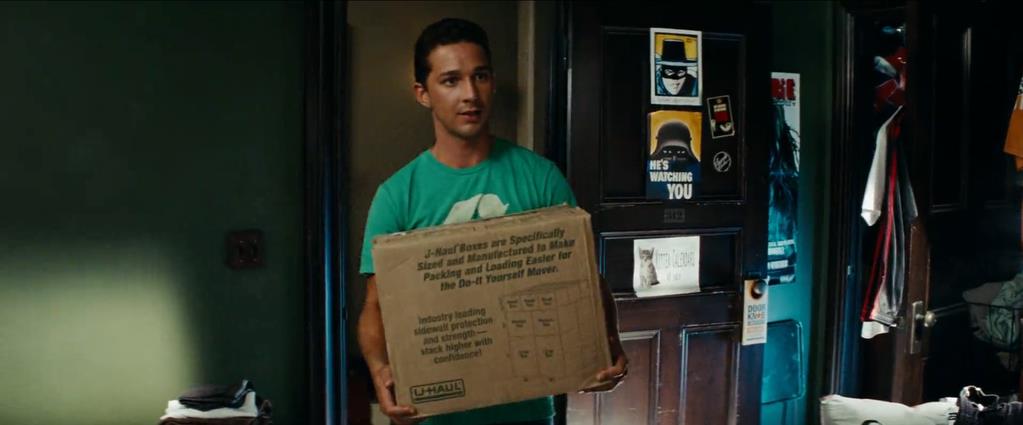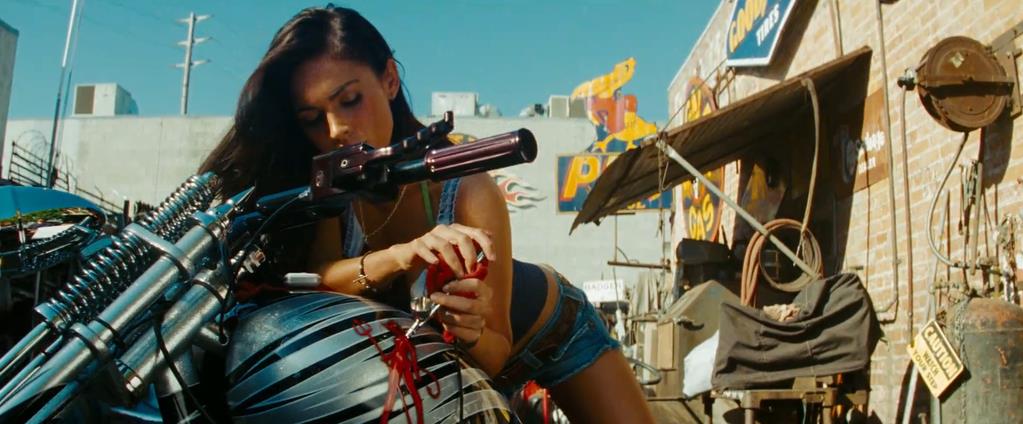 When Mikaela calls Sam, we see that he uses LG smart phone. Later in the movie we will see more LG phones and computer equipment. They will be supported by Sprint (now part of T-Mobil). On one of them we will see the CNN news report.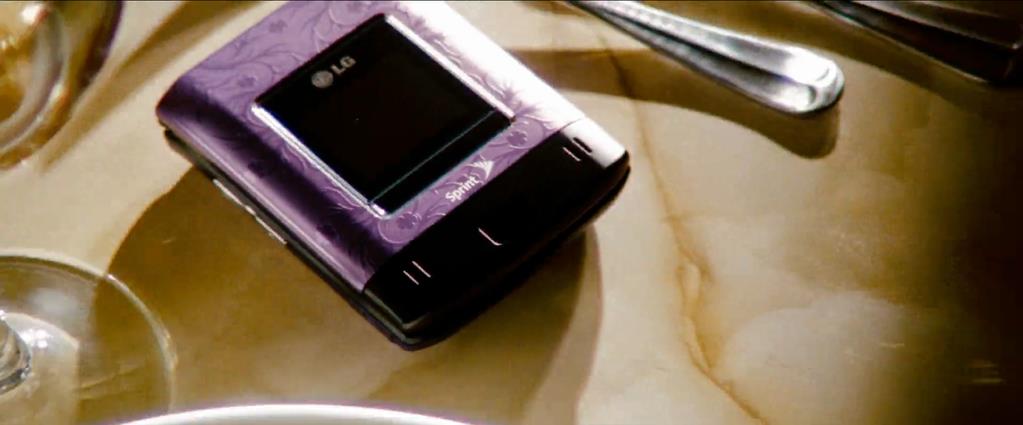 When Sam finds a piece of the spark at home, the things are starting to get messy. And in the kitchen scene we can spot Krusteaz Belgian waffles, and Cisco home kit. Mikaela will also use Cisco WebEx to call Sam when he will be at the college party.
When Sam and his father escape the house chaos we can see that they use Kellogg Garden Organics Gromulch 2-in-1 Planting Mix & Mulch to keep their garden beautiful and green.
When Sam finally arrives at his college dormitory and meets his new friends, we can spot brands like Mountain Dew and HP.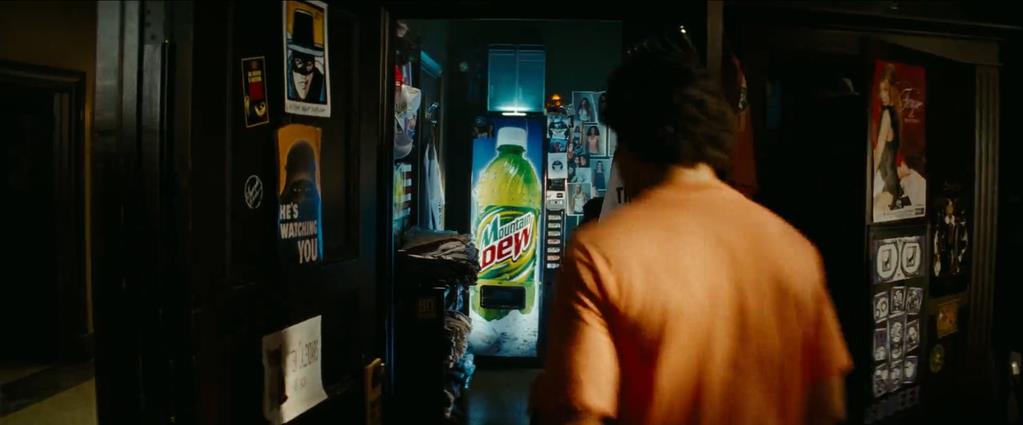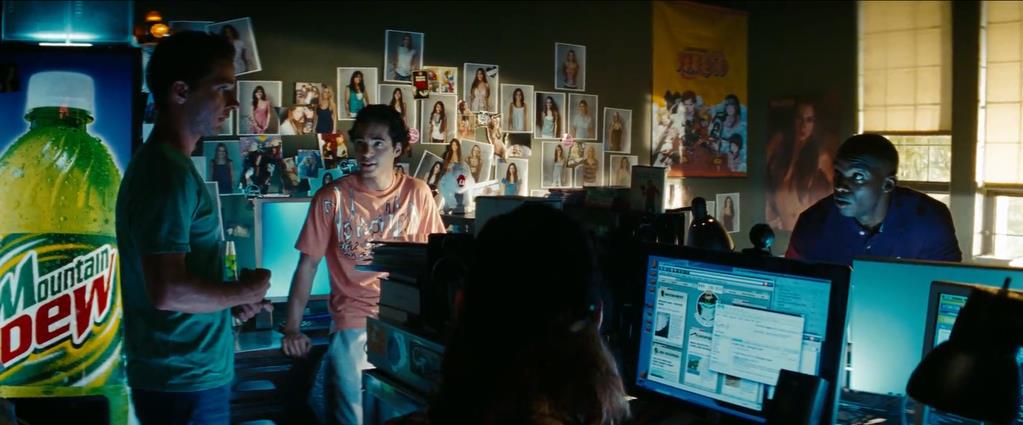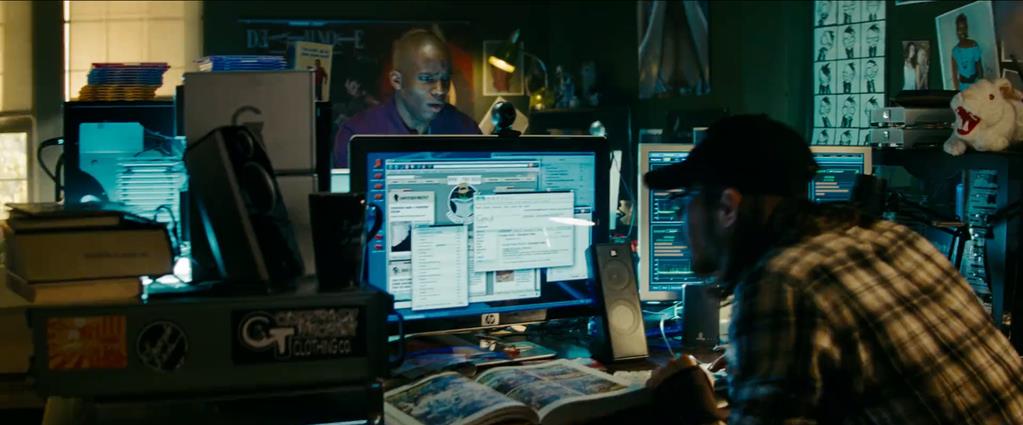 Mikaela flies to Sam to bring him that piece of the spark and the small Decepticon, we can see that she chooses the Southwest Airlines. Same time Sam's parents enjoy their stay in Paris. In the cafe we may notice Budweiser and Carte d'Or brands.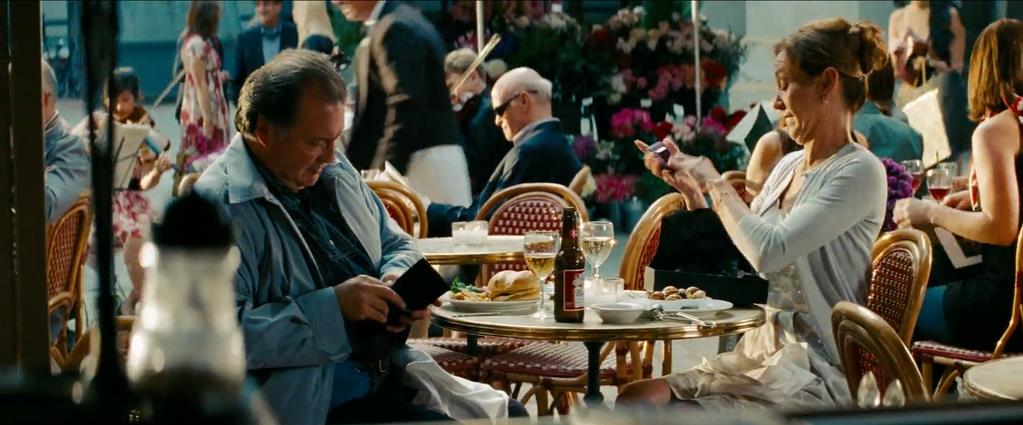 When the Decepticons transmit their message to the nation, at the Times Square we can as usual see a lot of brands like Walgreens, Panasonic, Yahoo!, Ricoh, Bud Light, HSBC, etc.
When Sam, Mikaela, and Leo Spitz (Ramon Rodriguez) come to find Simmons (John Turturro), we see more beer brands here. These are Budweiser again and Stella Artois.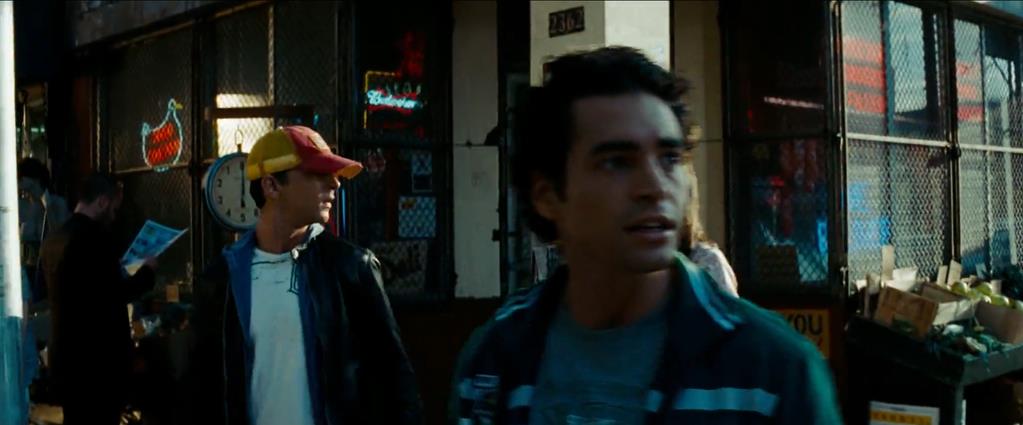 Before the last scenes in Egypt, our team of heroes travel to the Middle East to find the Matrix of Leadership. They are using Garmin GPS to locate their target.
Autobots Bumblebee, Ratchet, Ironhide, Mirage (aka Dino), Wheeljack (aka Que) and Sideswipe led by Optimus Prime, are back in action taking on the evil Decepticons, who are eager to avenge their recent defeat. The Autobots and Decepticons become involved in a perilous space race between the United States and Russia to reach a hidden Cybertronian spacecraft on the moon and learn its secrets, and once again Sam Witwicky has to go to the aid of his robot friends. The new villain Shockwave is on the scene while the Autobots and Decepticons continue to battle it out on Earth.
Sam graduated from his college and now is having some trouble time getting a job. Mikaela left him, and now he lives with Carly (Rosie Huntington-Whiteley). In their house we see SMEG refrigerator. And when Sam's parents come to see their so, they wear Adidas sportswear. And there as well we can spot Chevron Corporation logo. When they drive Sam from one interview to another, Sam's dad stops for a cheeseburger with Pepto Bismol drink.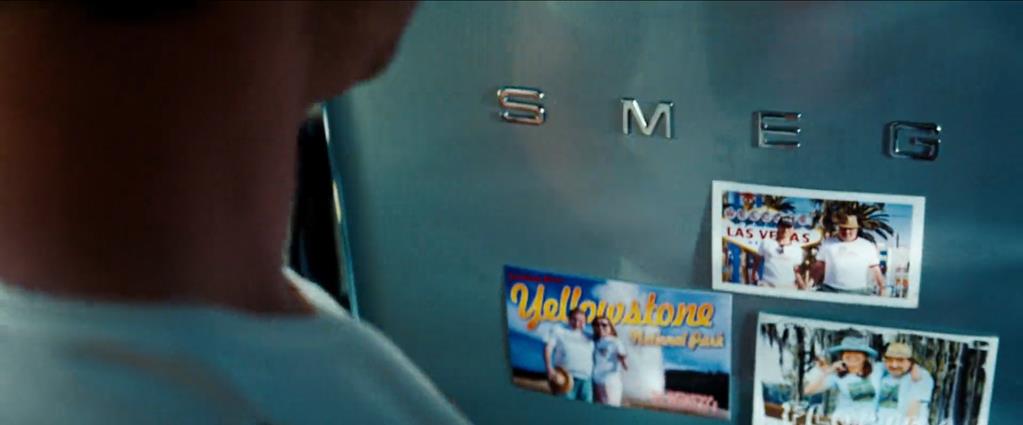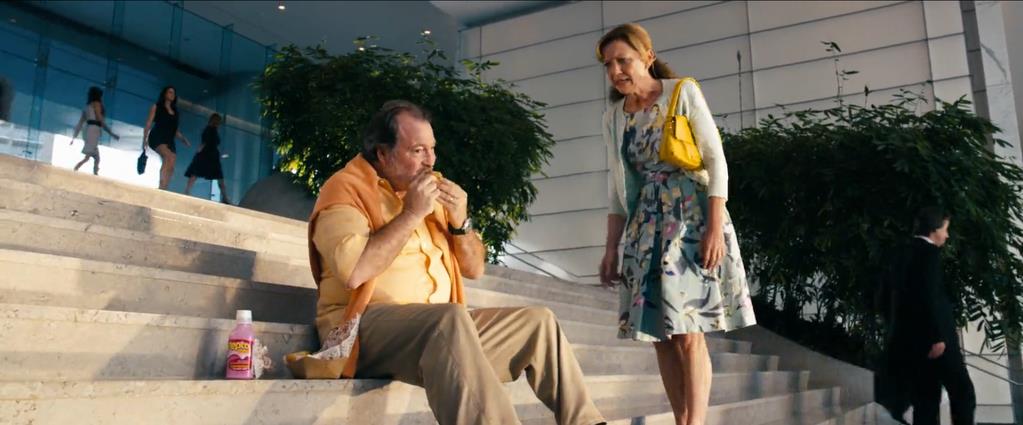 When Sam comes to his last interview where he finally gets a job, we can see that they use Lenovo computers there. Later in the movie we will also see Lenovo ThinkPad laptop.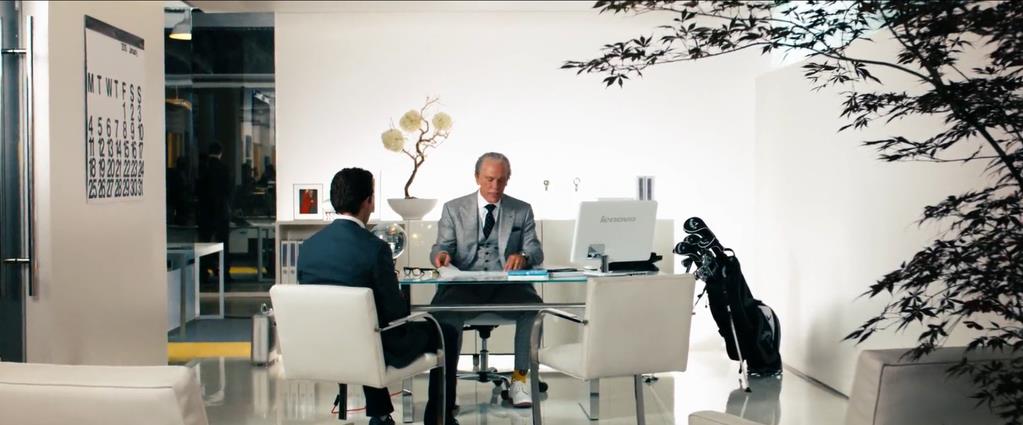 When Mearing (Frances McDormand) comes to the Autobots base, she changes her shoes to Nike sneakers. There at the base we can spot CNN news report and Snap-on chest for tools just like the one Tony had in Iron Man series. In the next scene with the Moon, we can see Northrop Grumman tech.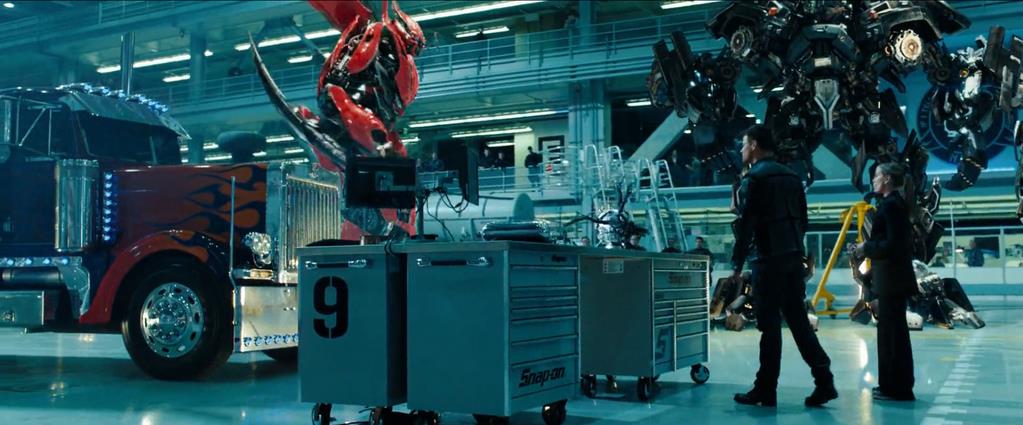 Back in Accuretta office we see Jerry Wang (Ken Jeong) drinking Shuhua milk. And then in his office we see a Decepticon transform into TCL TV. There in the company's office we also spot Double A paper.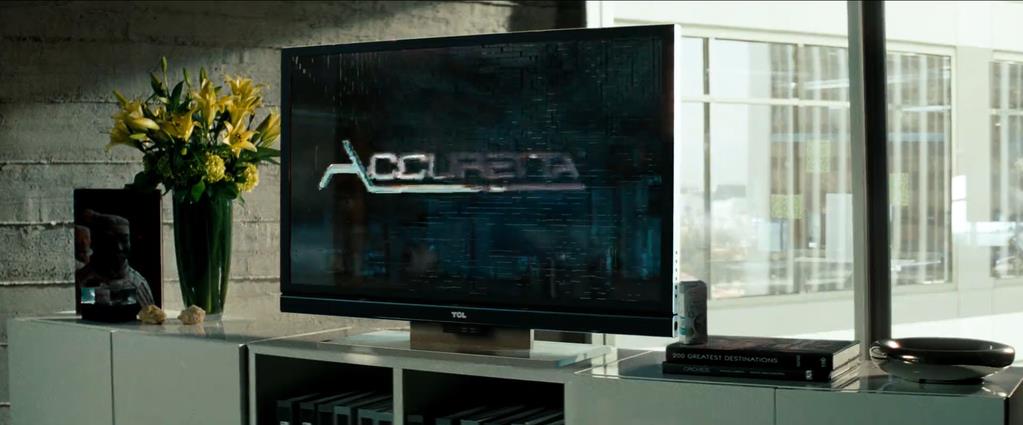 Further in the movie we see Sam wearing Lacoste T-shirt, Simmons taking part in The O'Reilly Factor on Fox News channel, Scott Rags being used in Simmons house.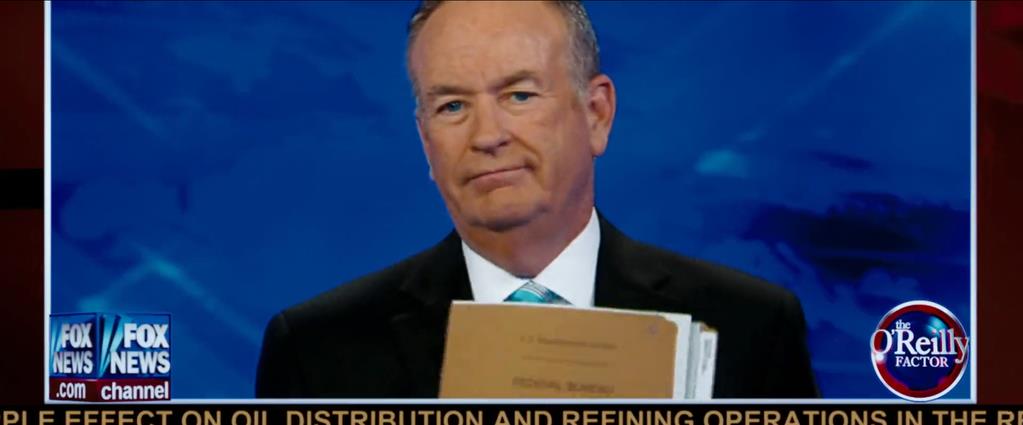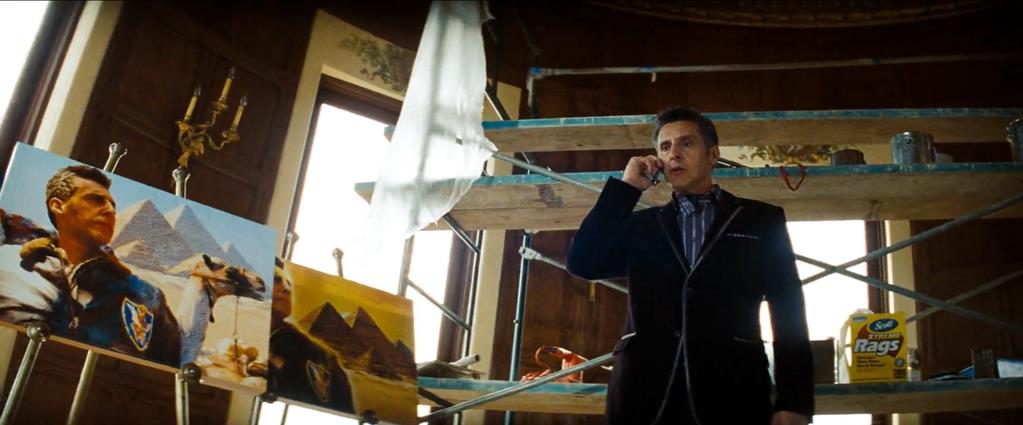 When Simmons comes to Sam to discuss the Dark Moon questions, we see Cisco modem and Canon printer. We can also notice that Simmons brought some weapons in a Rimowa case.
Then again we see Sam's mother drinking Bud Light. And when Dylan (Patrick Dempsey) blackmails Sam to wear the Decepticon watch we can see that this is Bulgari Diagono X-Pro.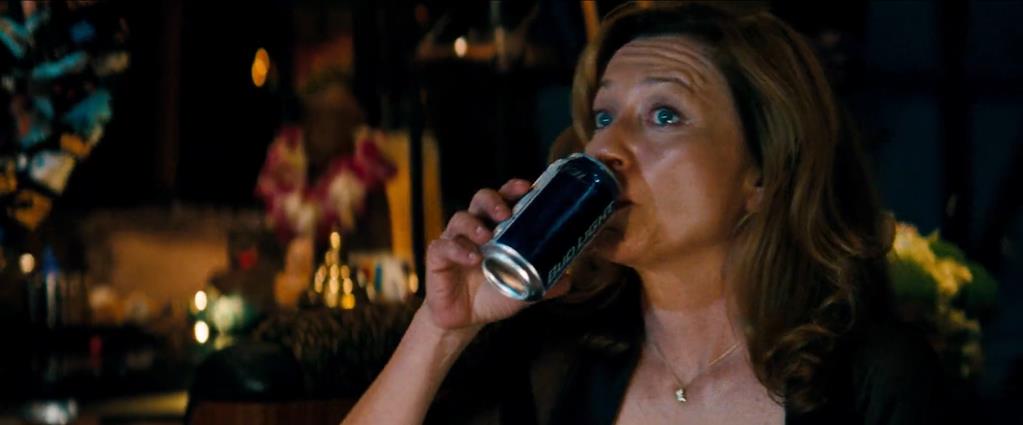 Closer to the end scenes in Chicago we see Nokia smartphones in action.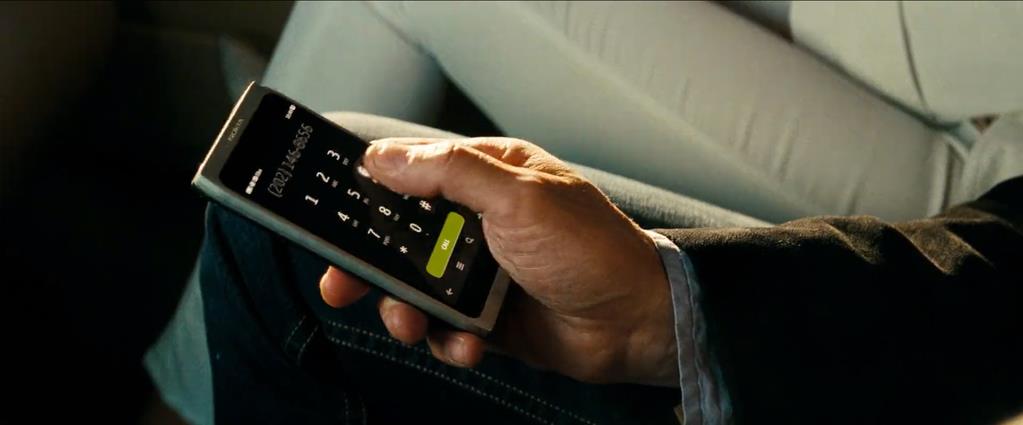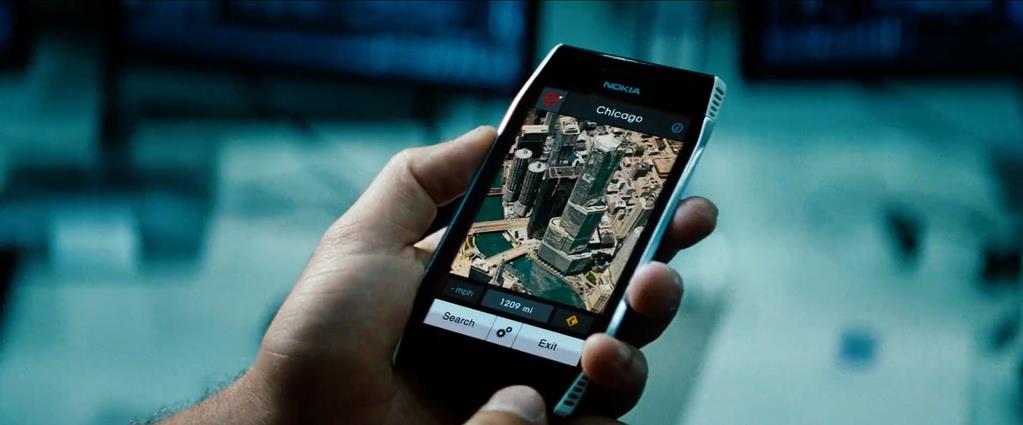 When the Autobots start their final battle against the Decepticons we can see some brands in the streets of Chicago starting with Gillette on the Autobot car, Citibank right in the middle of the battlefield, FedEx in a crashing building, Meters/bonwe apparel, Waste Management, Macy's, and Bushmills whiskey.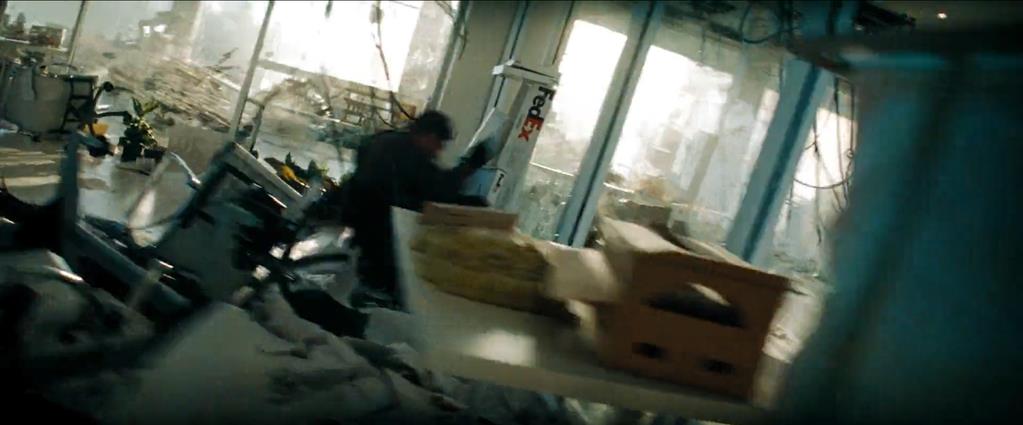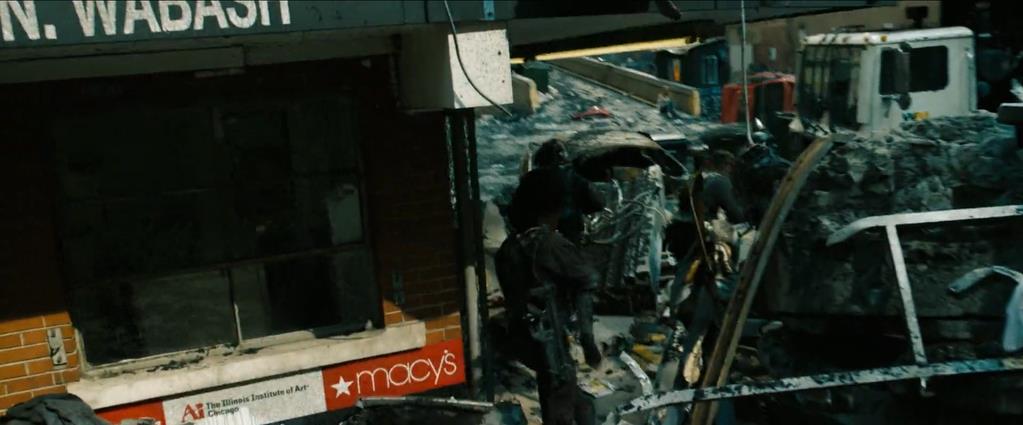 After the battle between the Autobots and Decepticons that leveled Chicago, humanity thinks that all alien robots are a threat. So Harold Attinger (Kelsey Grammer), a CIA agent, establishes a unit whose sole purpose is to hunt down all of them. But it turns out that they are aided by another alien robot who is searching for Optimus Prime. Cade Yeager (Mark Wahlberg), a "robotics expert", buys an old truck and upon examining it, he thinks it's a Transformer. When he powers it up, he discovers it's Optimus Prime. Later, men from the unit show up looking for Optimus. He helps Yeager and his daughter Tessa escape but are pursued by the hunter. They escape and Yeager learns from technology he took from the men that a technology magnate and defense contractor named Joshua Joyce is part of what's going on, so they go to find out what's going on.
The new chapter in Transformers movies starts with some memories from Chicago shown on CNN and CBS News.
When Tessa Yeager (Nicola Peltz) videocalls her boyfriend Shane Dyson (Jack Reynor) she uses Skype. A bit later when Lucas Flannery (T.J. Miller) comes to Cade Yeager we see him drinking Budweiser beer. Same beer Tessa brings her dad later that day.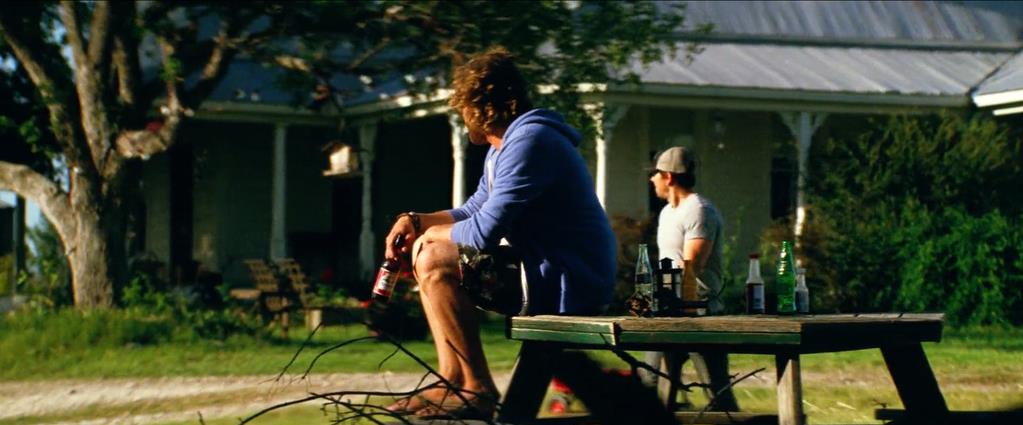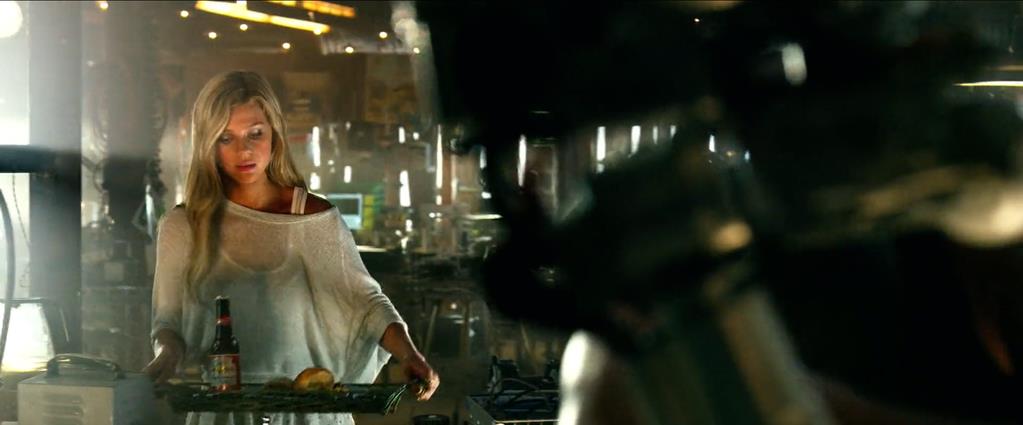 After the CIA agents come to Cade's house, they escape together with Shane. He drives his car equipped with Sparco seats, and since he signed the contract with Red Bull, we see its logo on hiw car together with Goodyear tires.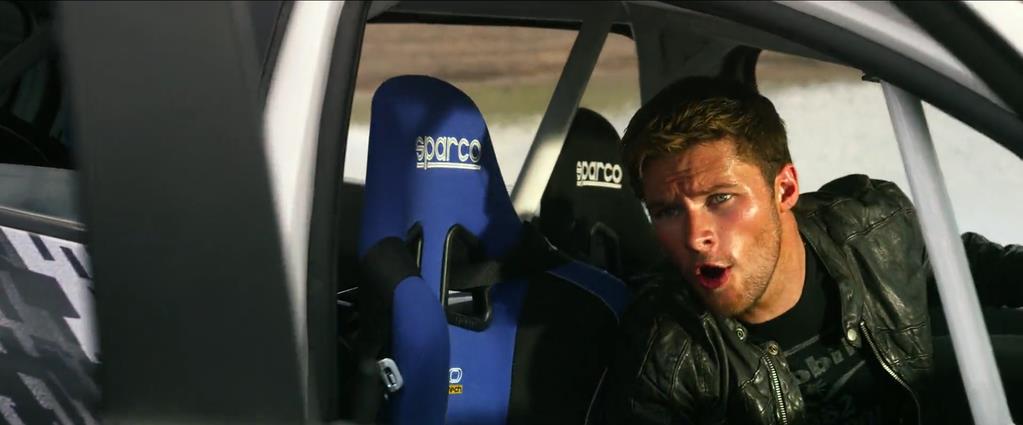 When they got hold of the military drone, Cade tries to use it to cash JCB card of China Construction Bank. They also make a stop in a supermarket to get some essentials including Bushnell optics.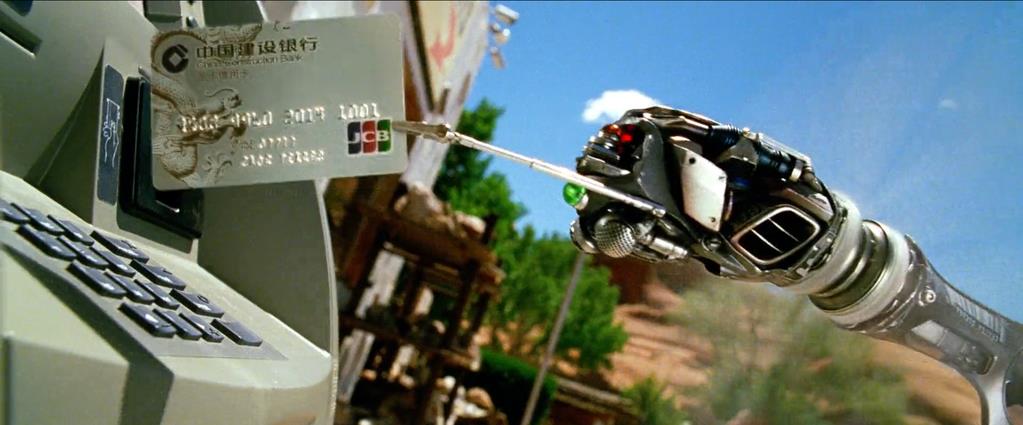 When Joshua Joyce (Stanley Tucci) invites Darcy Tirrel (Sophia Myles) to present her his new technology, we see the TCL computer and Beats wireless speaker. There at the factory we can also spot Kawasaki robots helping to create Galvatron.
Besides the Bushnell optics, our team stole some AQUAhydrate and Nutrilite all plant protein powder. In the following scenes we'll see the Oreo transformer, and LG computers product placement.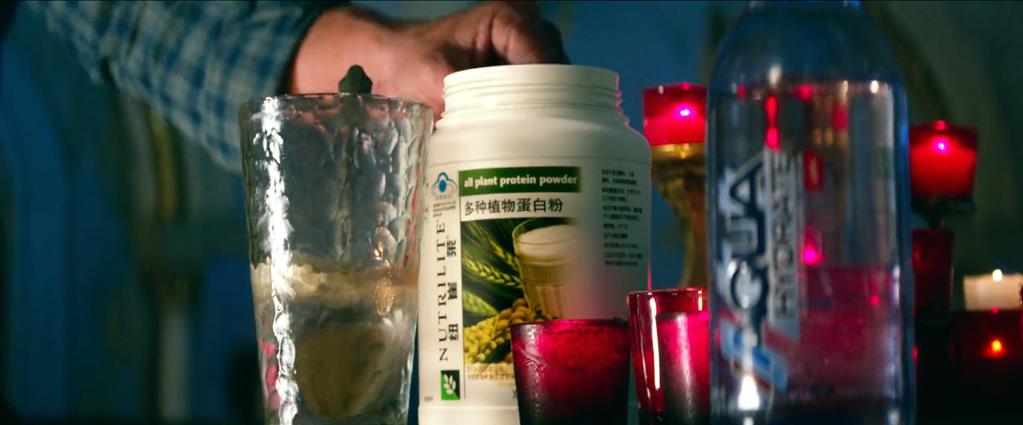 In the scenes when Cade with his family escape from the ship and after that take part in the battle between transformers, we can see various brand like UBS, Bud Light, Goodyear,
When our heroes come to Hong Kong, we see some local brands of water and milk – C'estbon and Shuhua.
For a glimpse Nokia and Microsoft Surface appear in the movie when Joshua Joyce asks Gill Wembley (James Bachman) about the blast range of a seed, and the CIA agent tracks our heroes.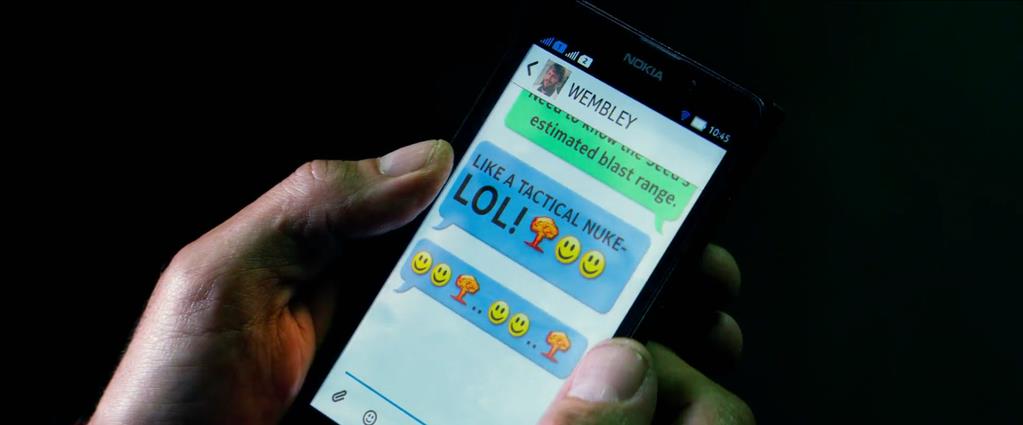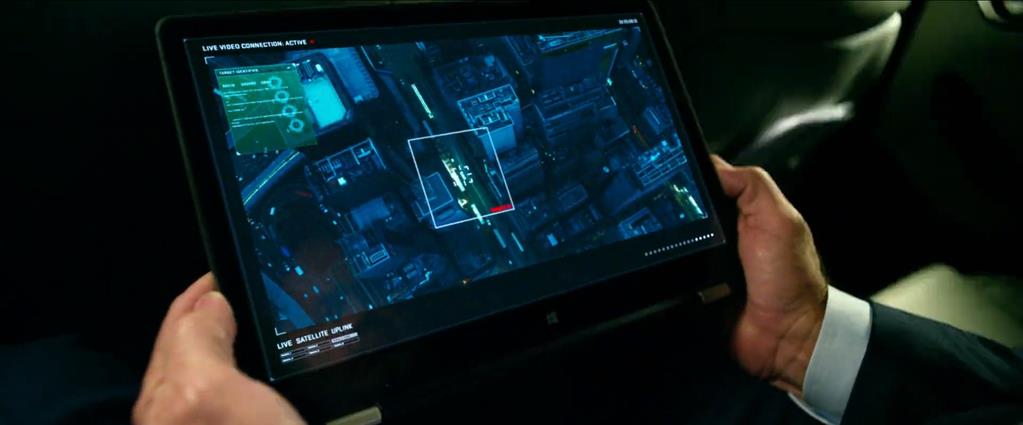 When Hong Kong experiences the massive robots battle, from time to time we can see ads and billboards of brands like Armani, Rado, Vogue, Victoria's Secret, Tom Ford, Gucci, Philips, Hitachi, Samsung, Hong Kong tourism board, and POAD, the agency which is behind all these ads.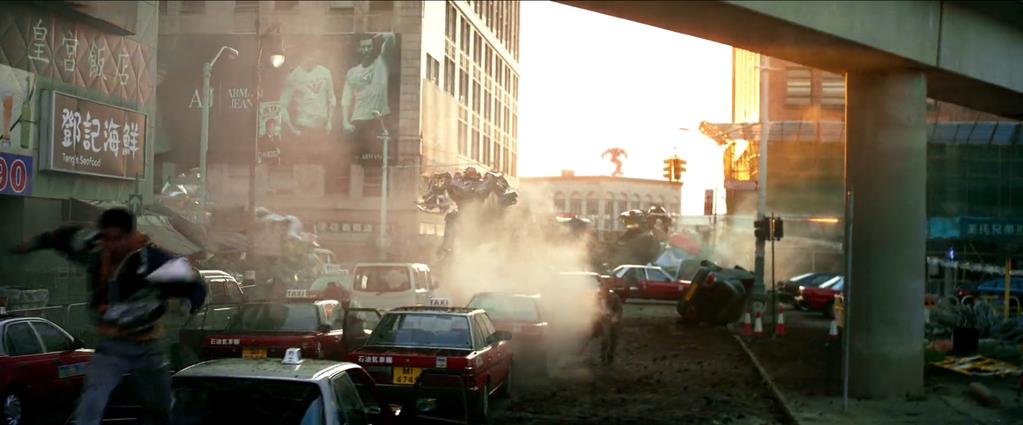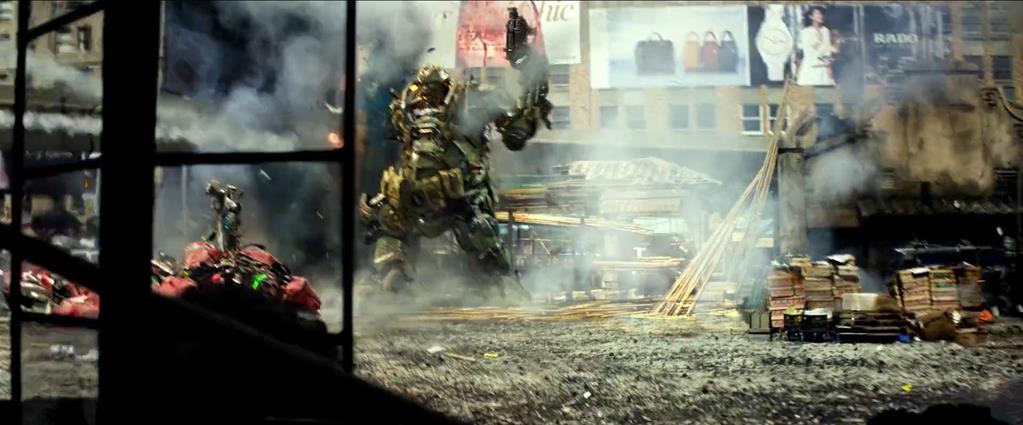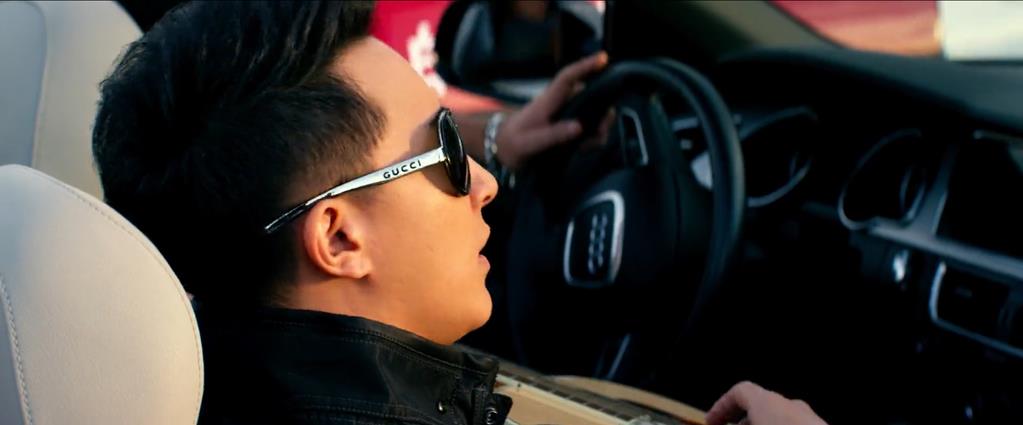 Optimus Prime finds his dead home planet, Cybertron, in which he comes to find he was responsible for its destruction. He finds a way to bring Cybertron back to life, but in order to do so, Optimus needs to find an artifact that is on Earth.
In the beginning of the movie and later in Cade's hideout we see several Chinese applications placement like QQ messaging, KuGou music service, Ingkee social live streaming, and also spot again Hitachi logo we saw in the end of the previous movie.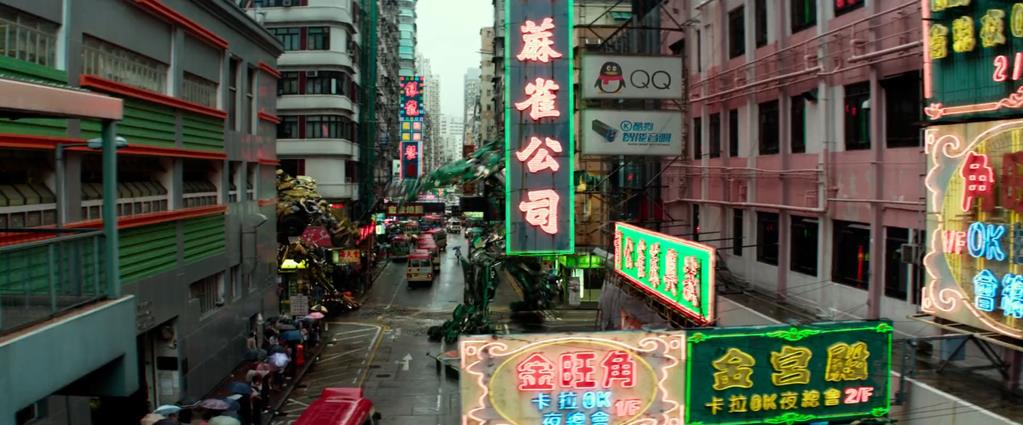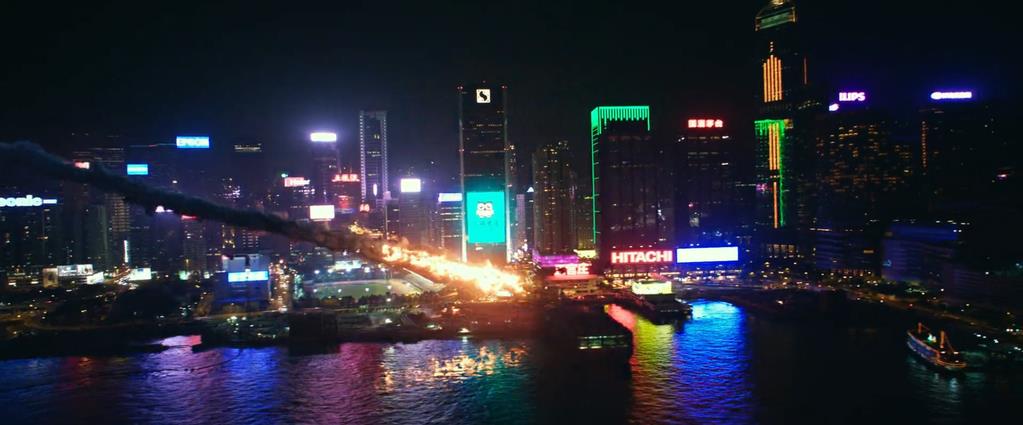 Back in Chicago we see the ruined building of Chicago Tribune. In this part of Transformers another Chinese high-tech brand makes its appearance with TV and smartphones – Leshi Internet Information and Technology Corp.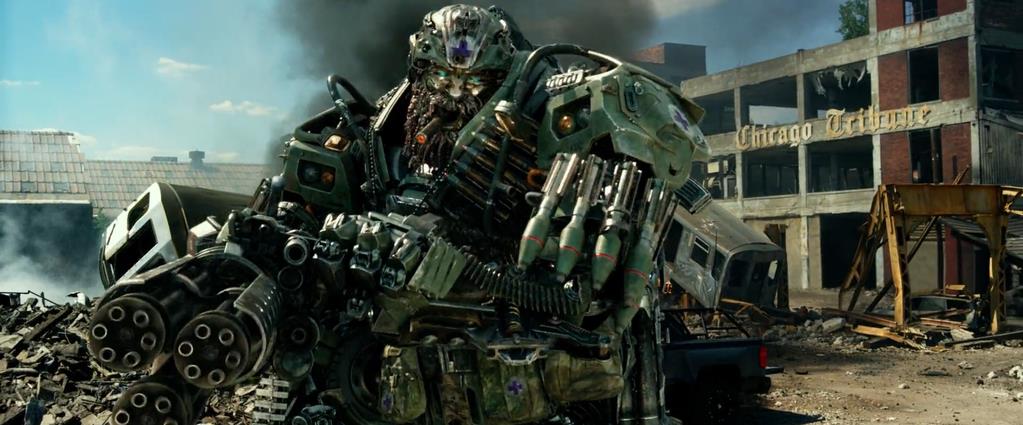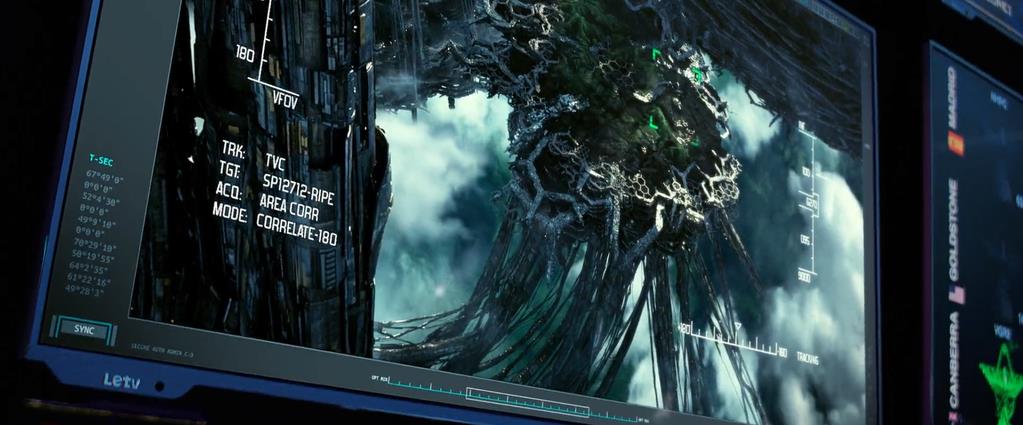 When Vivian Wembly (Laura Haddock) holds a lecture in Oxford, we may notice that she drinks Starbucks coffee.
When Izabella (Isabela Merced) follows Cade to his hideout, we see that he taught his little transformer friends to bring him Bud Light.
In the scene when NASA representatives describe the situation happening on Earth, we can spot Apple MacBook. And when the horns start to appear here and there on Earth, the CNN news reports are being shown across the globe.
On Cybertron, the Autobots, led by Optimus Prime, are on the verge of losing the Great Cybertronian War to their enemies, the Decepticons, had begin making preparations to leave the planet. The Decepticons led by Shockwave, Soundwave and Starscream ambush them during the evacuation, and Optimus sends a young scout, B-127, to Earth in order to set up a base of operations where the Autobots can regroup.
B-127 reaches Earth alone in 1987, crash-landing in California and disrupting a training exercise being conducted by Sector 7, a secret government agency that monitors extraterrestrial activity on Earth. Sector 7 agent Colonel Jack Burns (John Cena) presumes B-127 to be a hostile invader and attacks, driving B-127 into the forest, where he is then ambushed by the Decepticon Blitzwing. When B-127 refuses to reveal Optimus' whereabouts, Blitzwing spitefully tears out his voice-box and damages his memory core. B-127 manages to destroy Blitzwing before collapsing from his wounds. Before entering stasis, B-127 scans and transforms into a yellow 1967 Volkswagen Beetle.
Since the movie takes us back to 1987, there are quite a few brands in Bumblebee. The first one is Mr. T Cereal with Alta-Dena milk.
In his garage Uncle Hank (Len Cariou), who gave Charlie (Hailee Steinfeld) her first car, is trying to watch some TV shows on a Realistic Pocketvision 5 Portable LCD Television. The car is equipped with Sapphire XVIII radio.
When Charlie, Bumblebee and Memo (Jorge Lendeborg Jr.) came for revenge to Tina (Gracie Dzienny) they use Charmin toilet paper.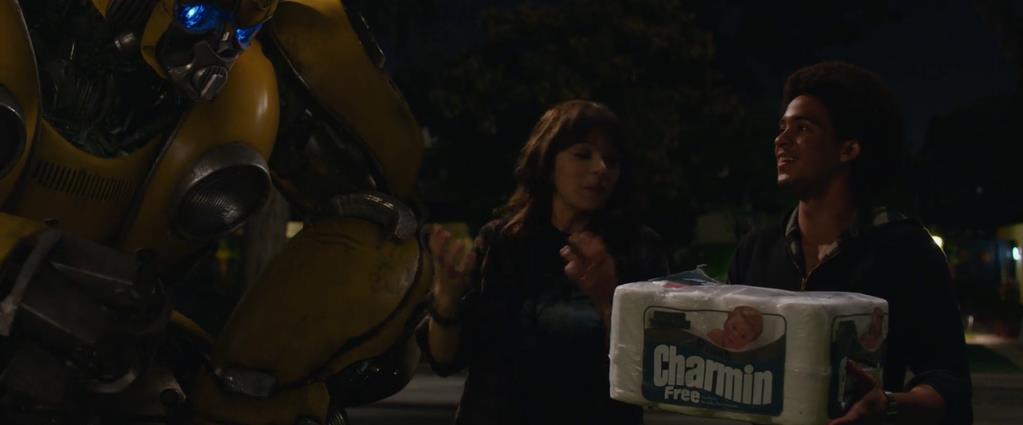 In the scene when Bumblebee is left home alone and starts crashing everything around, we see Hamilton Beach coffee maker and Oster kitchen blender.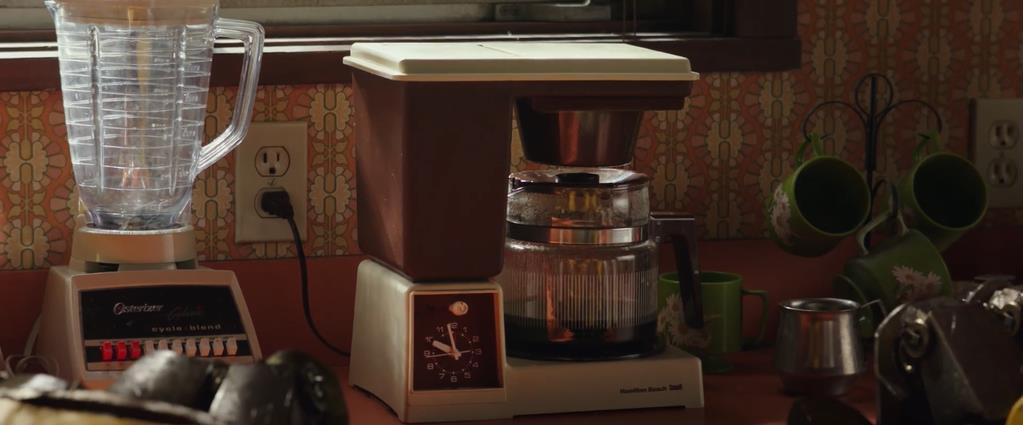 When Bumblebee was caught by Sector 7 agents, Charlie watches the news report on a Sony TV to find out where they keep her new friend.
These were almost all brands covered so far in the Transformers franchise. Hope that Transformers: Rise of the Beasts will bring us more product placement. So far you can enjoy my previous product placement articles and wait for another great franchise product placement coming in August.