Not long ago I shared with you the Terminator product placement article full of various brands that we can see in the movie series about the iron Arnold. This time I'd like to present you another iron hero movie full of various hi-tech brands – the Iron Man.
They say that we can expect soon Iron Man part four, but so far this is only a rumor and we can work with what is offered to us by the existing three parts.
Of course all we now and love Iron Man and and other late Marvel Studios for the great product placement of Audi. Audi sales accelerated like its R8 model after the series of movies. This is what is called a success. But as ususal, I won't be paying attention to car brands. My interest is all the rest.
So in the first part of Iron Man we see many brands. And everything starts with various magazines like Wired, Forbes, Popular Mechanics, Rolling Stone etc., where we see Tony Stark and his business partner Obadiah Stane on the cover.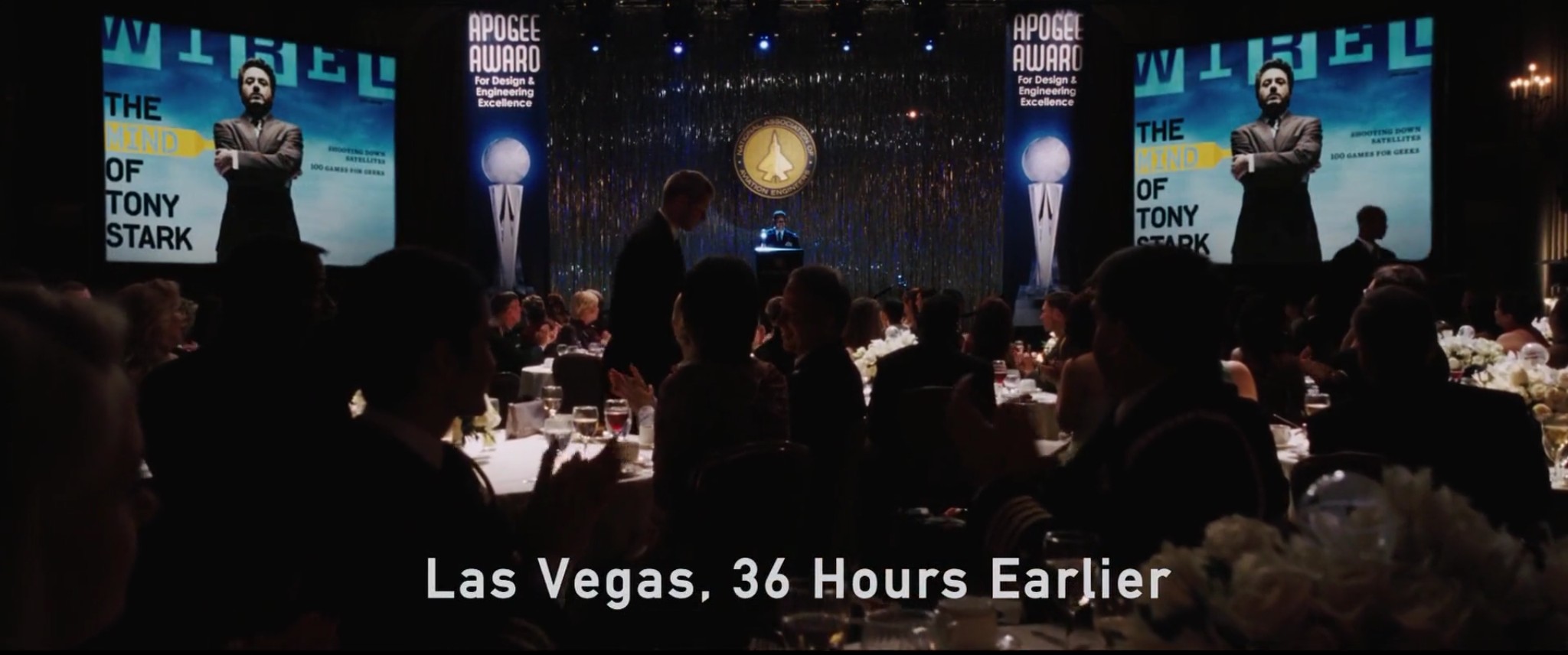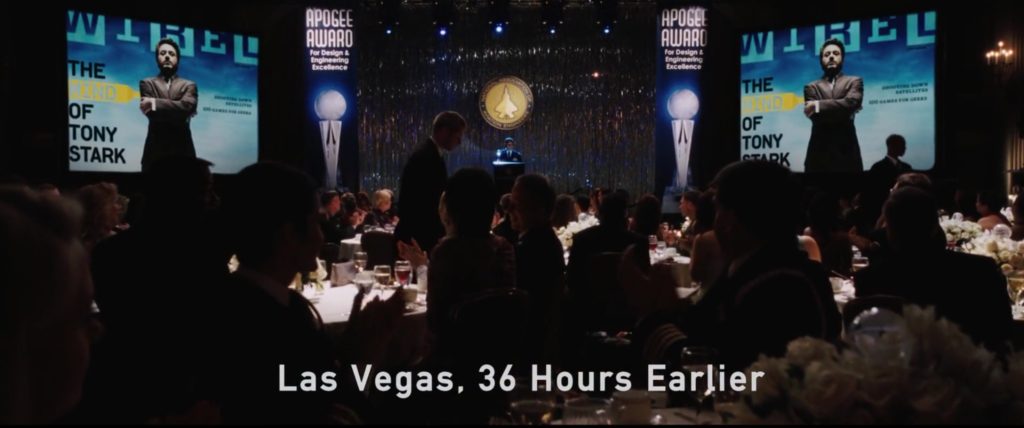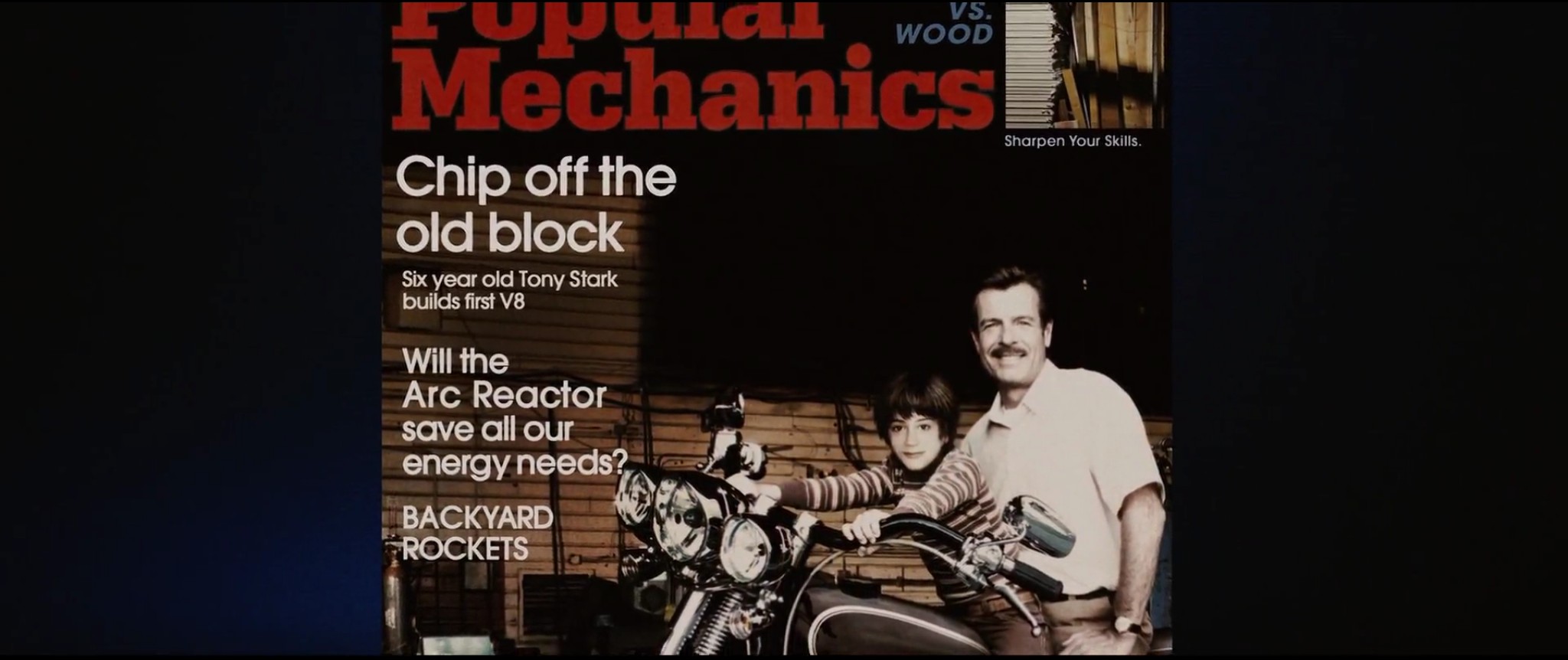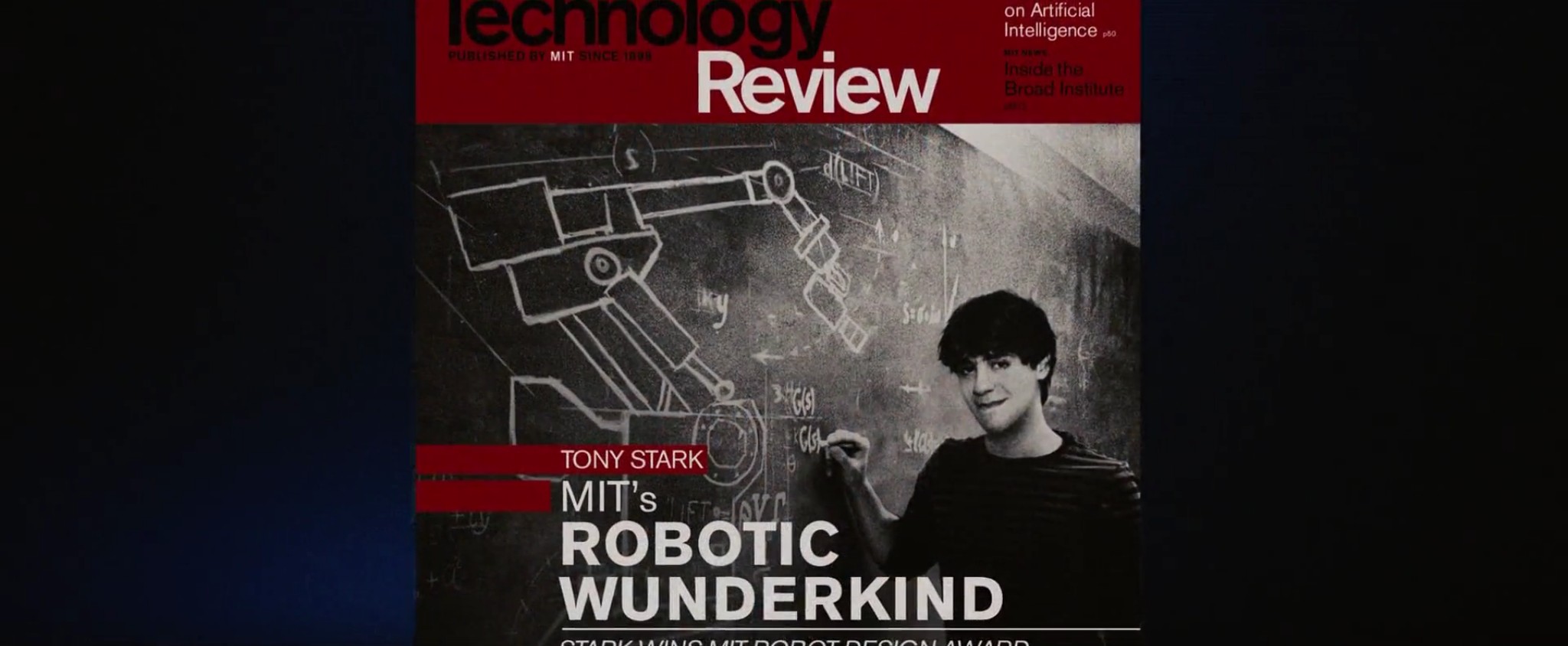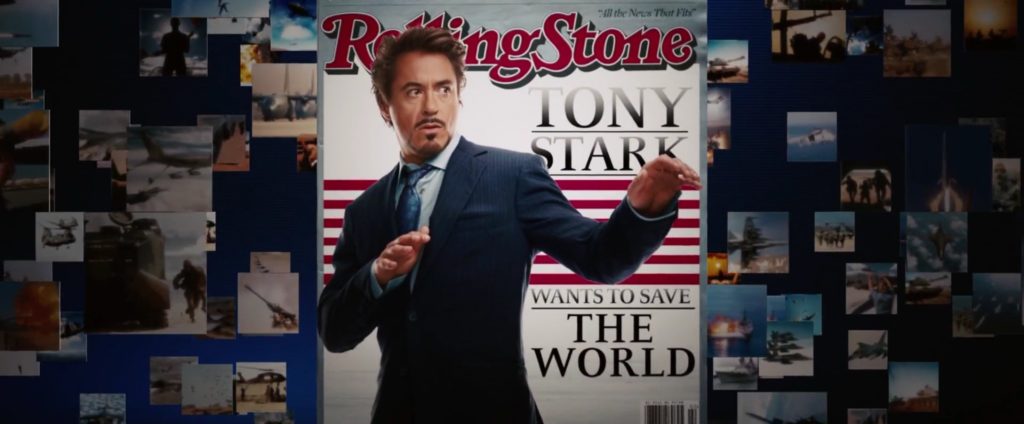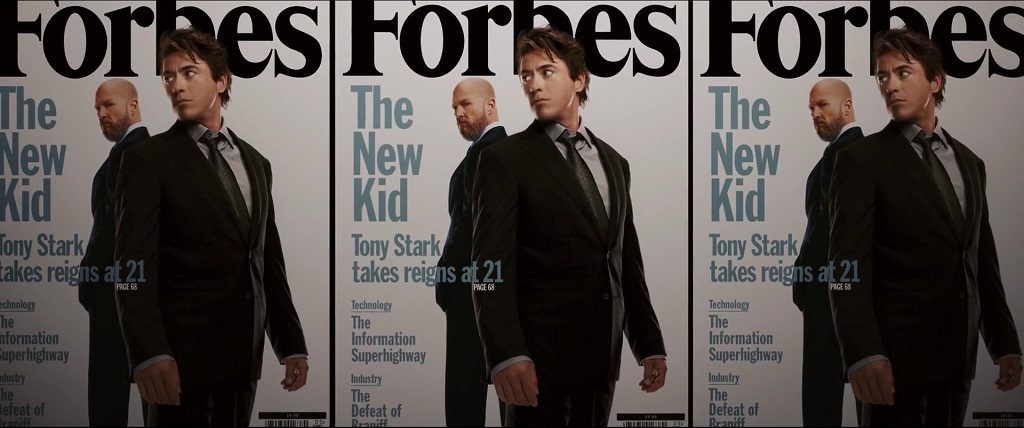 The next brand we meet in Tony's laboratory. This is number one of its segment in movies – Dell. And when Tony arrives to Afghanistan he videocalls Obadiah via his LG Verizon mobile phone.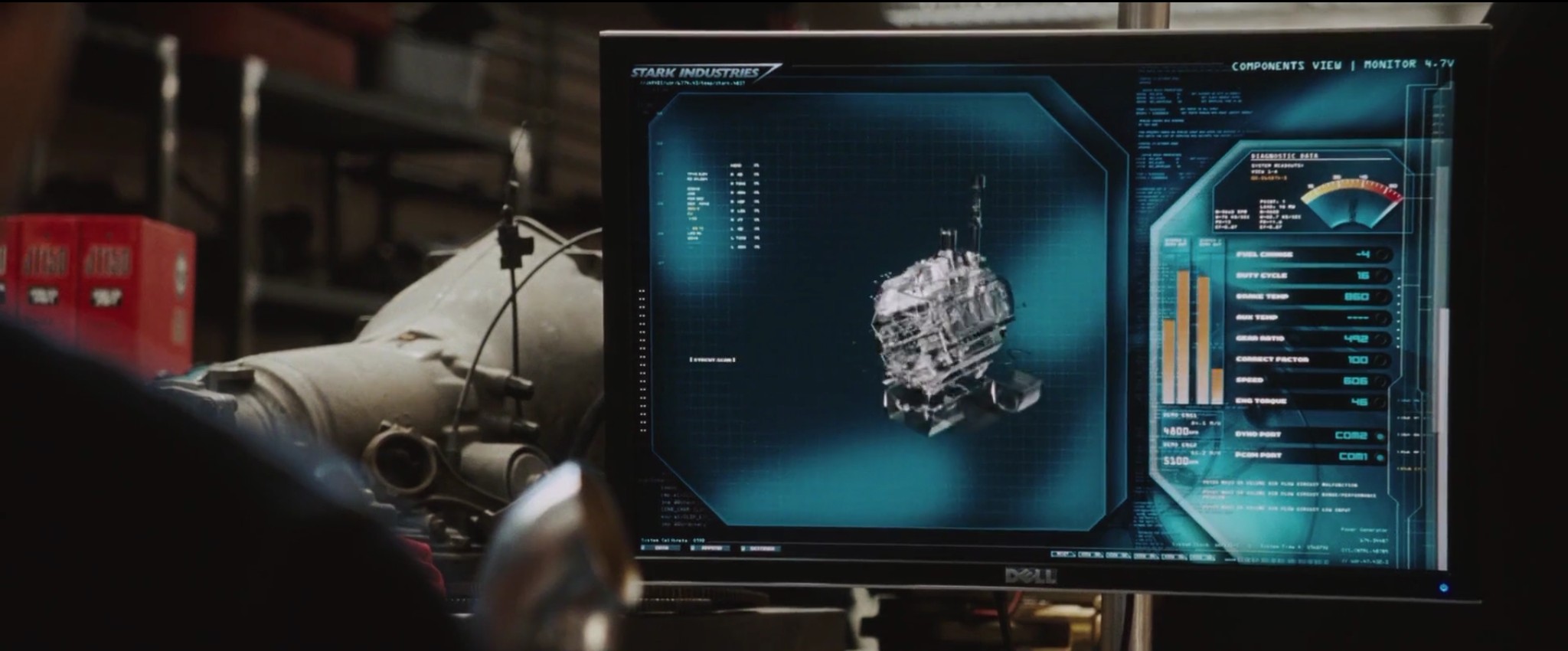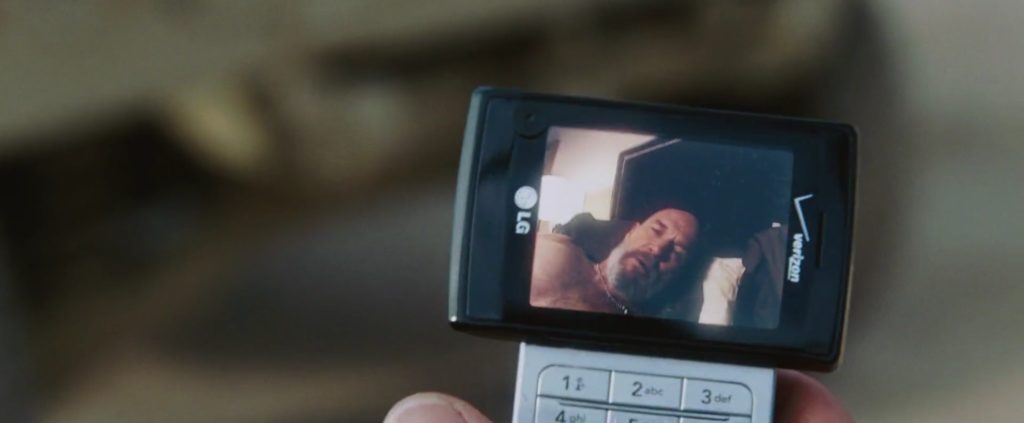 After Tony's success to escape from captivity his first wish is to eat a real American cheeseburger. And this is Burger King. Well done!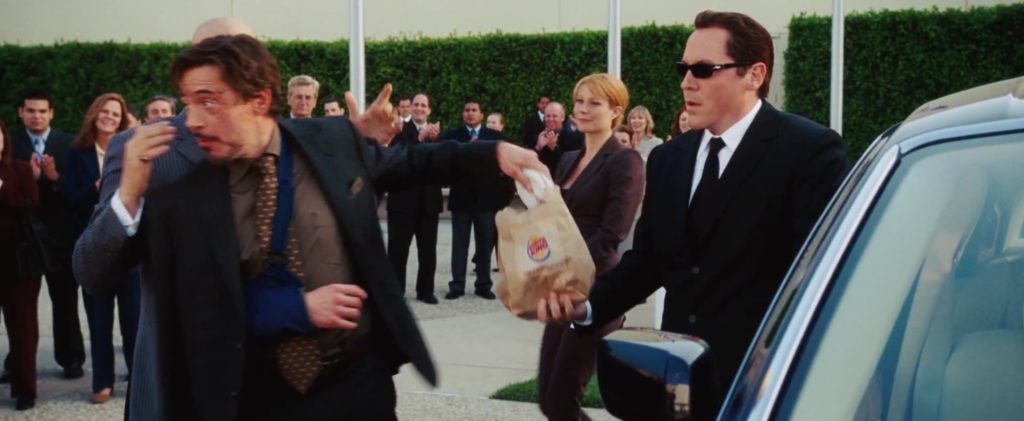 In his house Tony watches CNBC channel and we can also spot a V-tech phone. They do really make good phones! And in his laboratory Tony is drinking using RPL mug.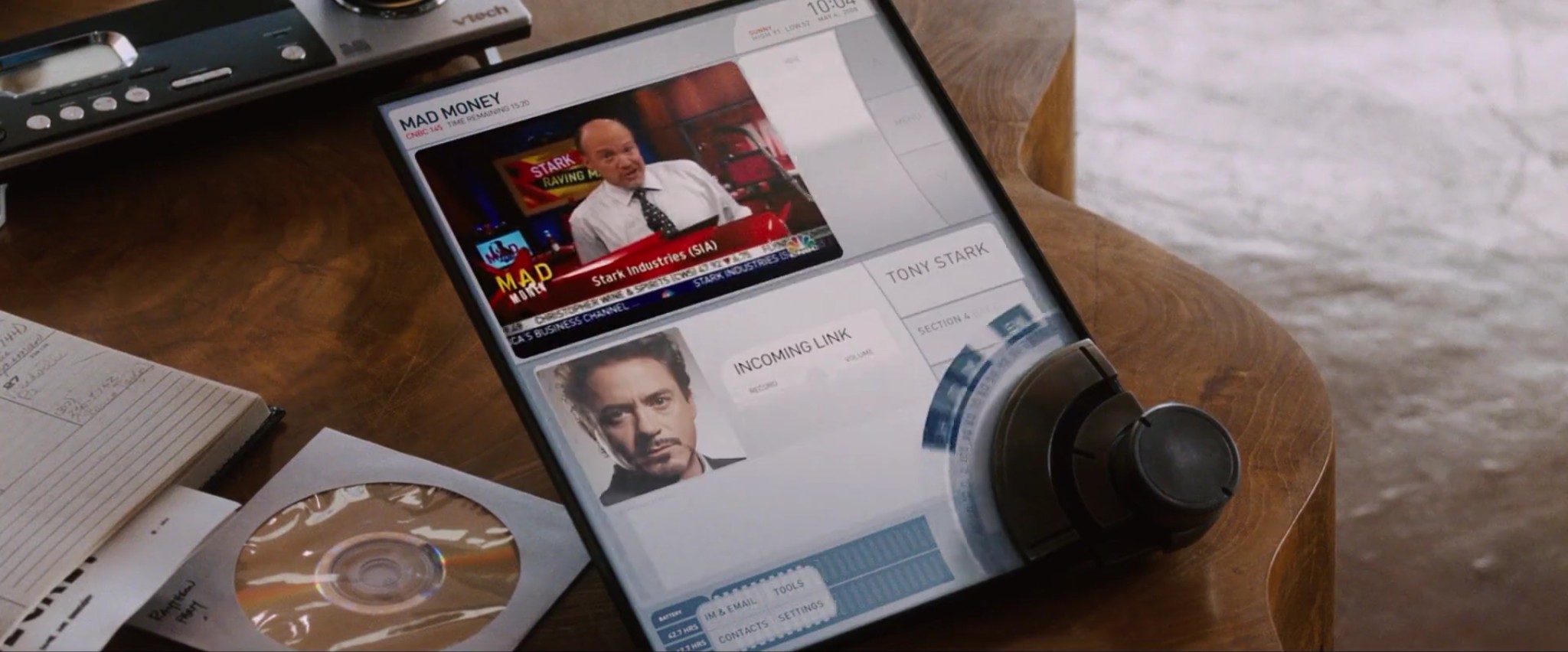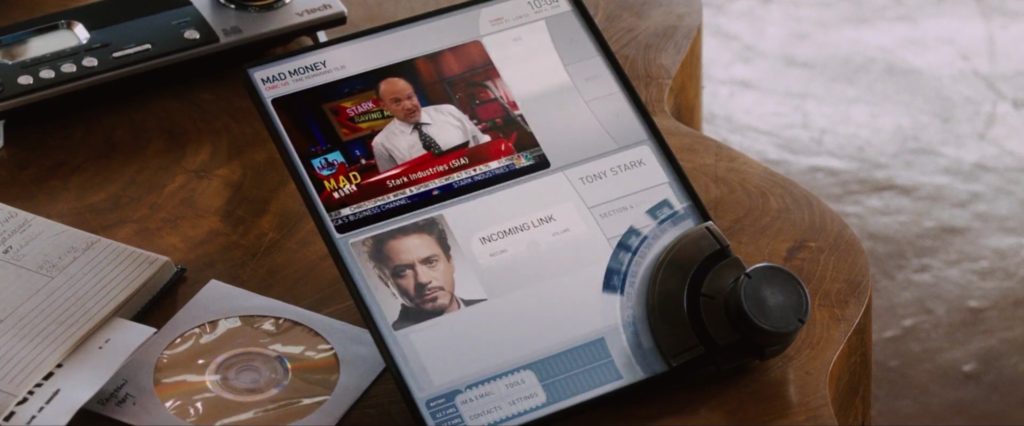 When Obadiah visits Tony we see him playing the Blüthner grand piano. And soon we see Tony eating the Famous Original Ray's Pizza. Yeah, I wouldn't mind it as well!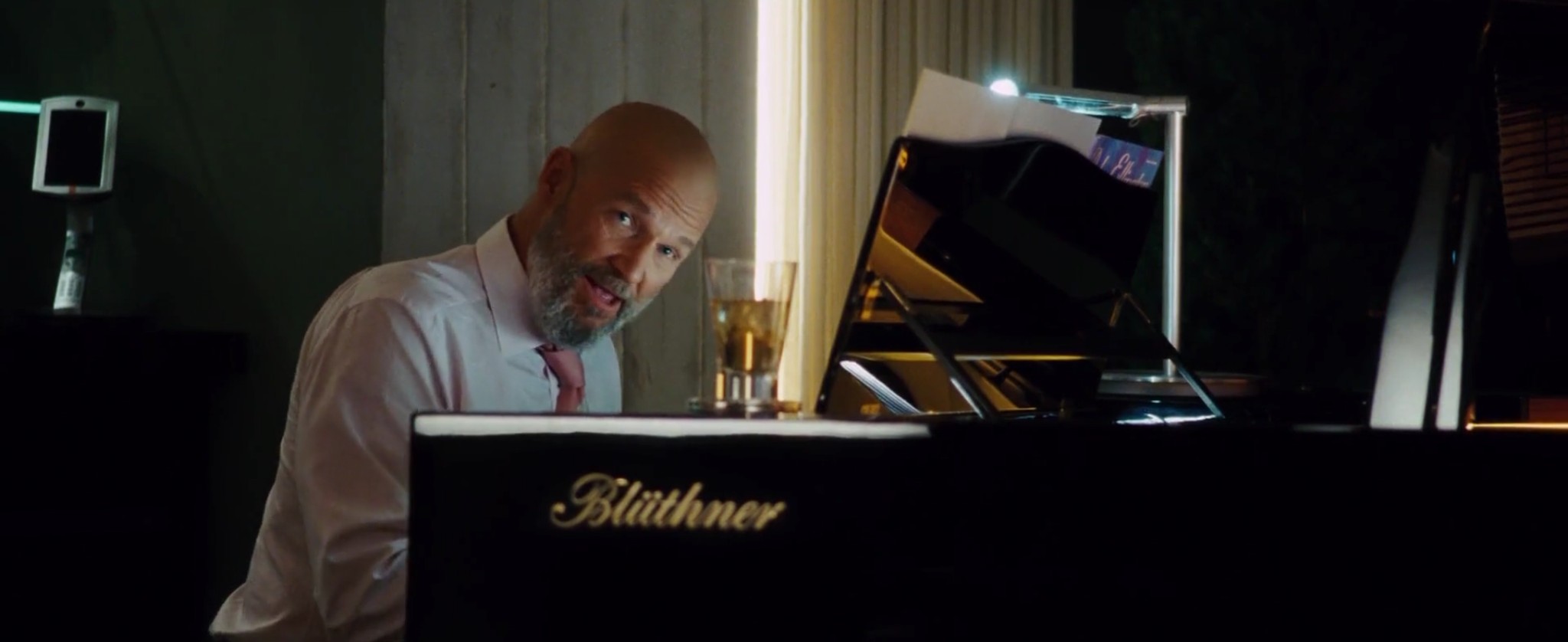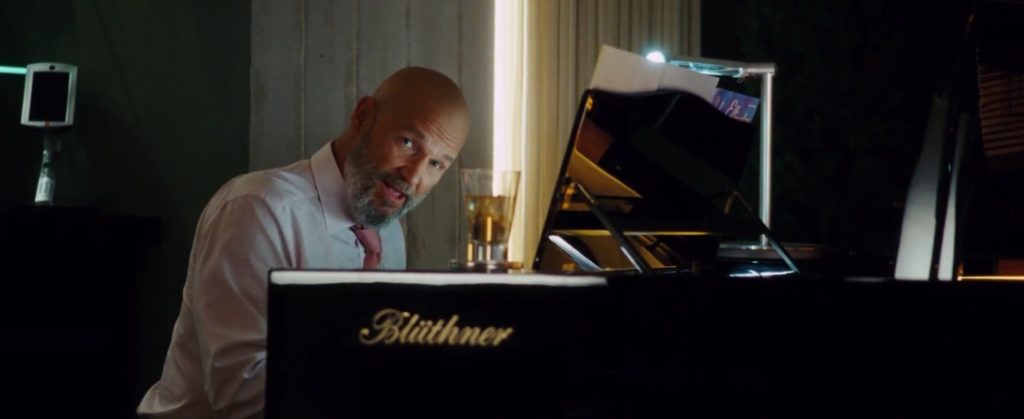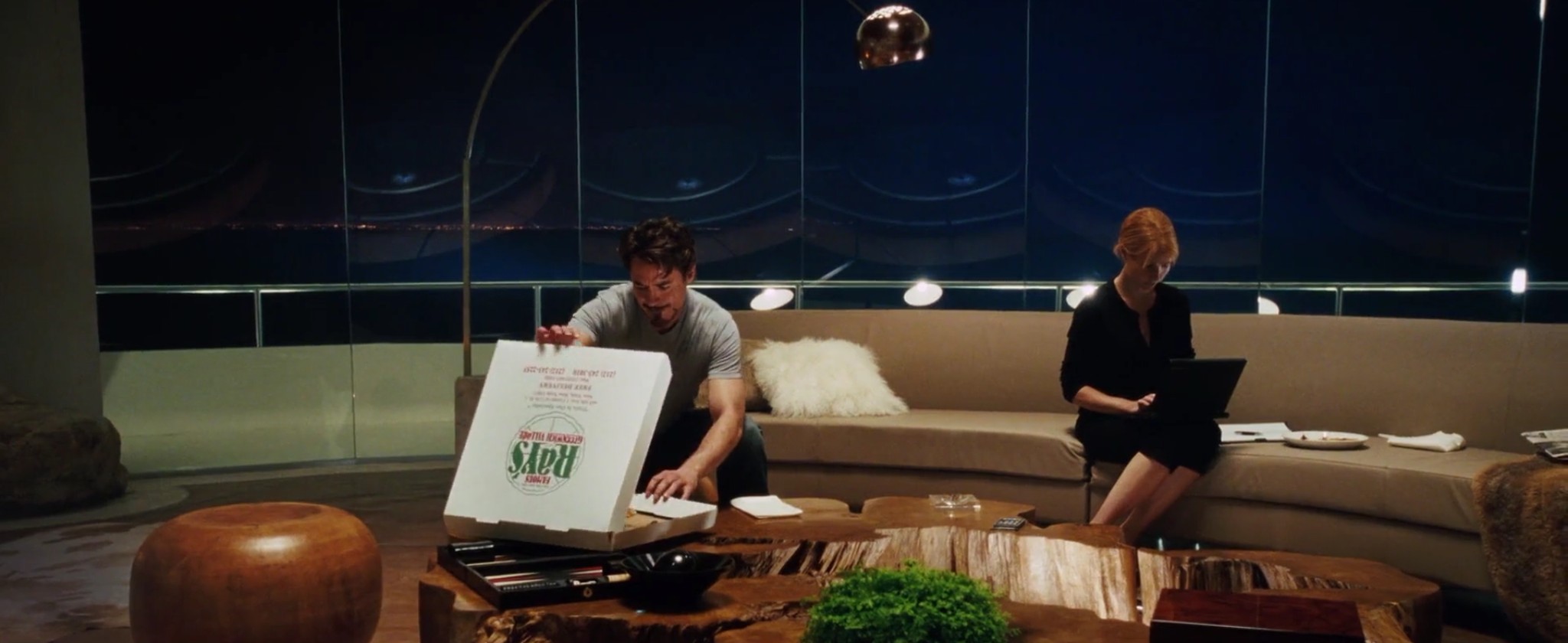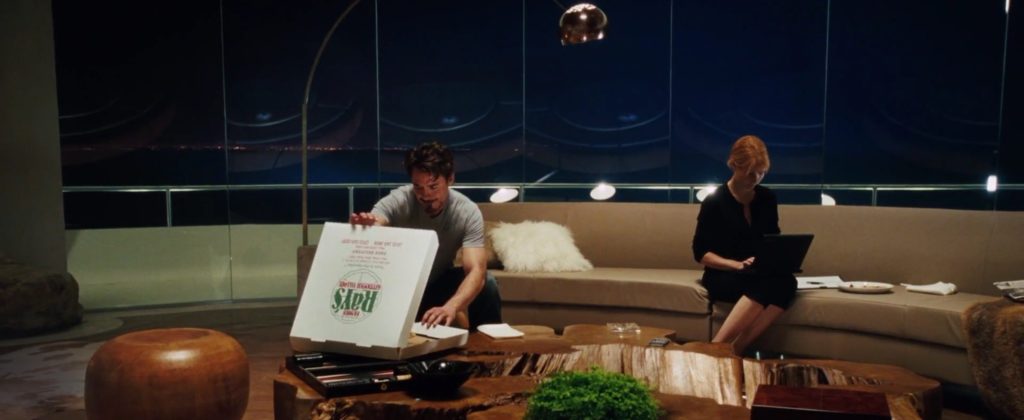 When Tony Stark is working in his laboratory/garage we see a lot of familiar hi-tech brands like Apple and again Dell and LG.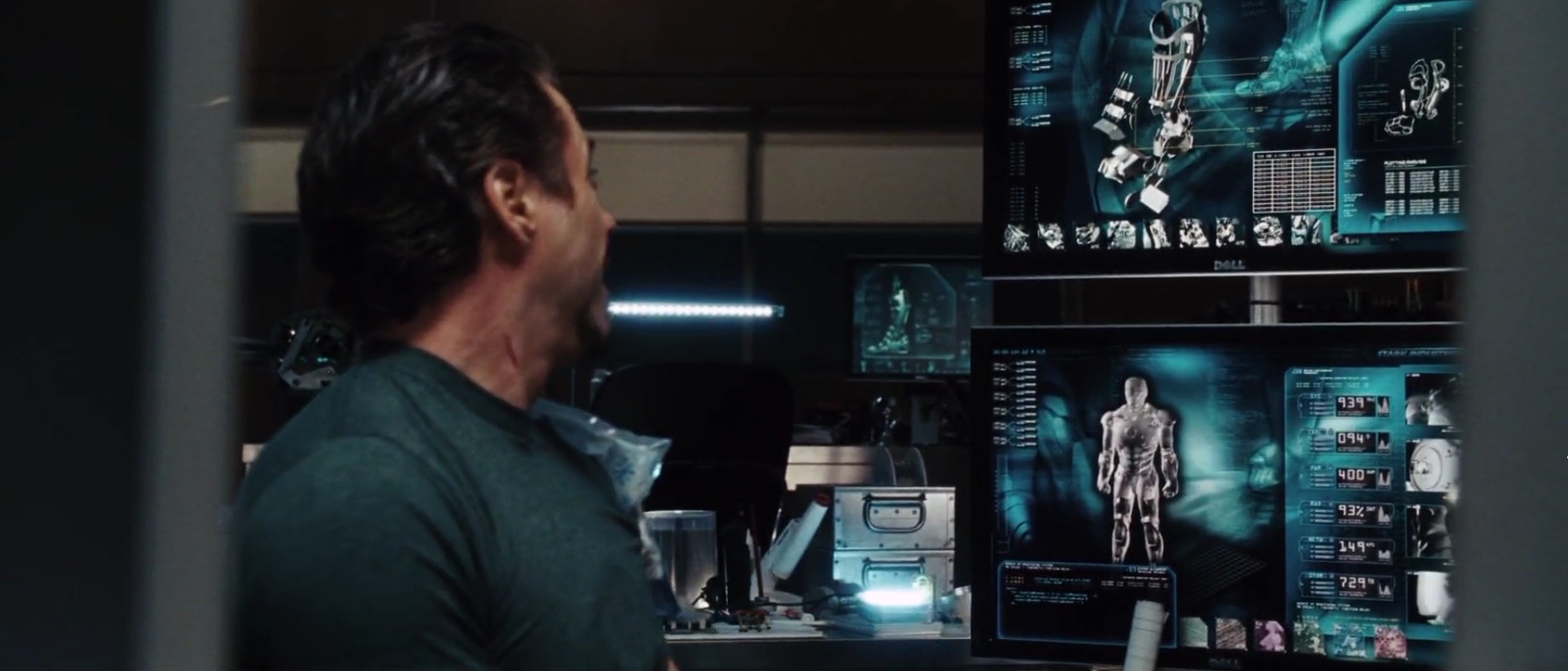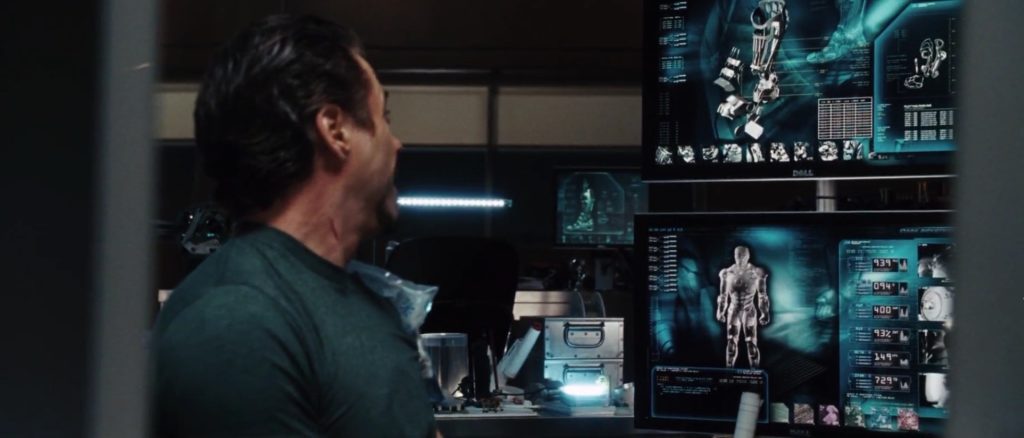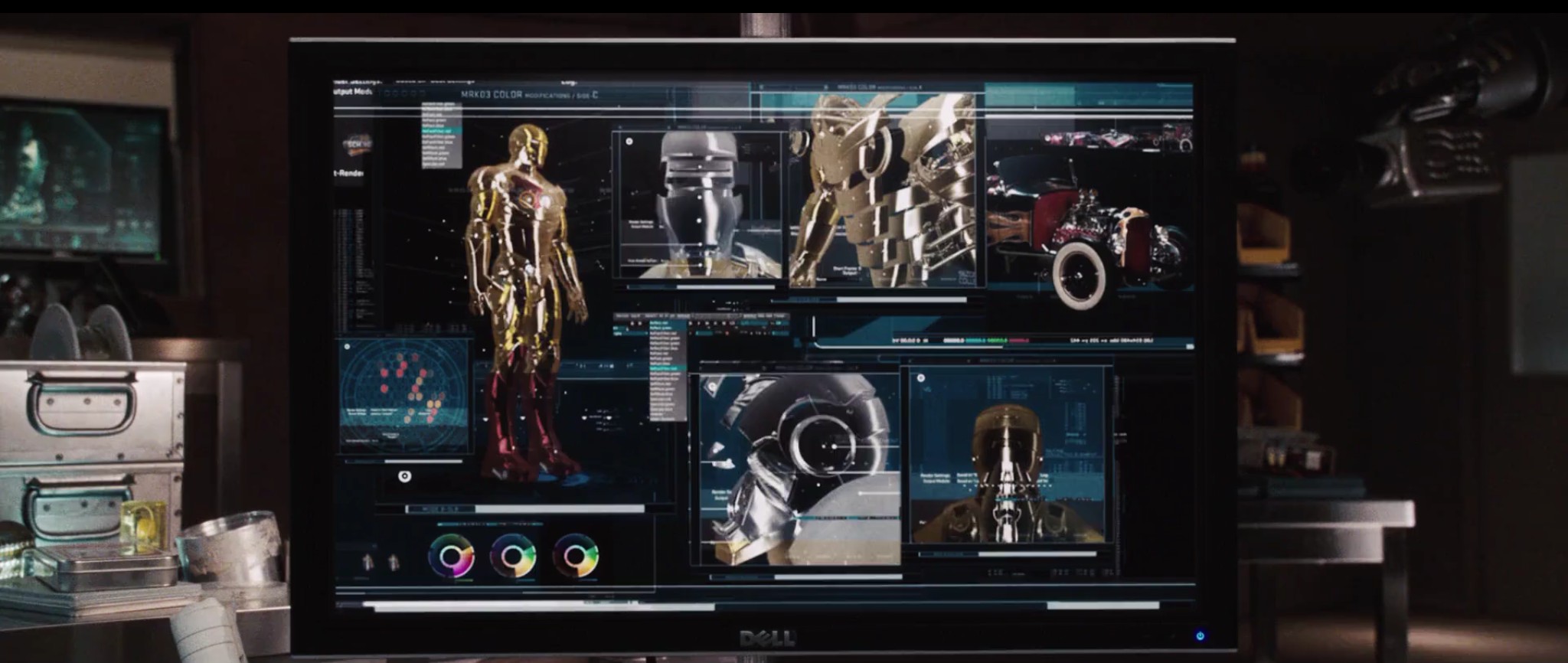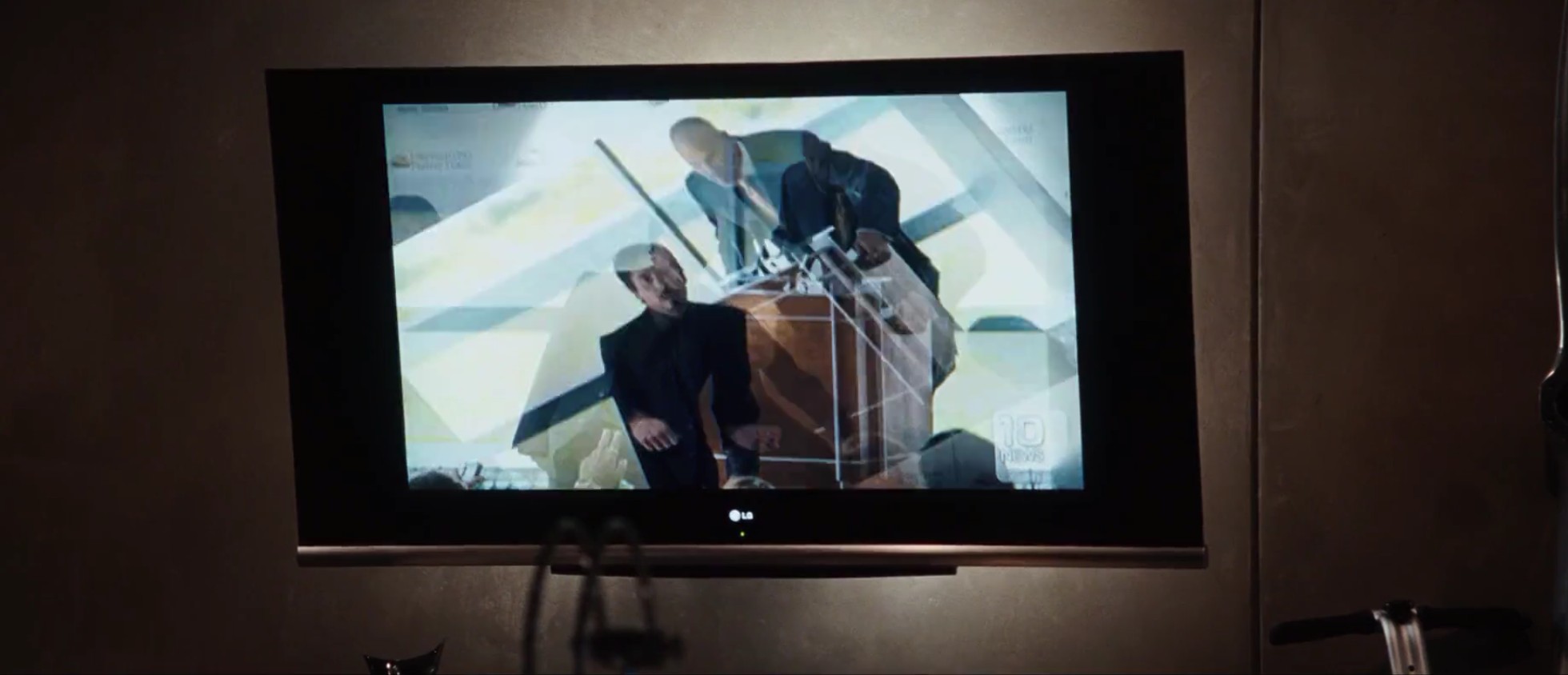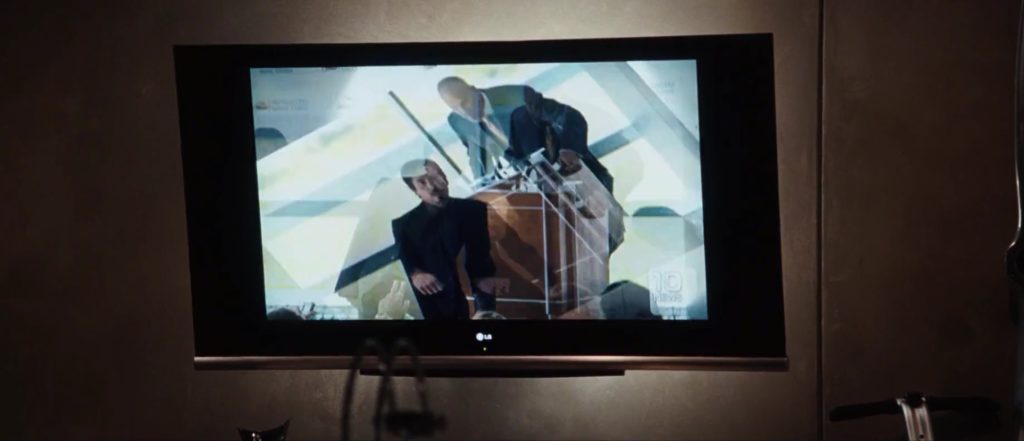 Then we can see a very luxurious Italian watch Tony wears in the first movie. This masterpiece belongs to Bulgari.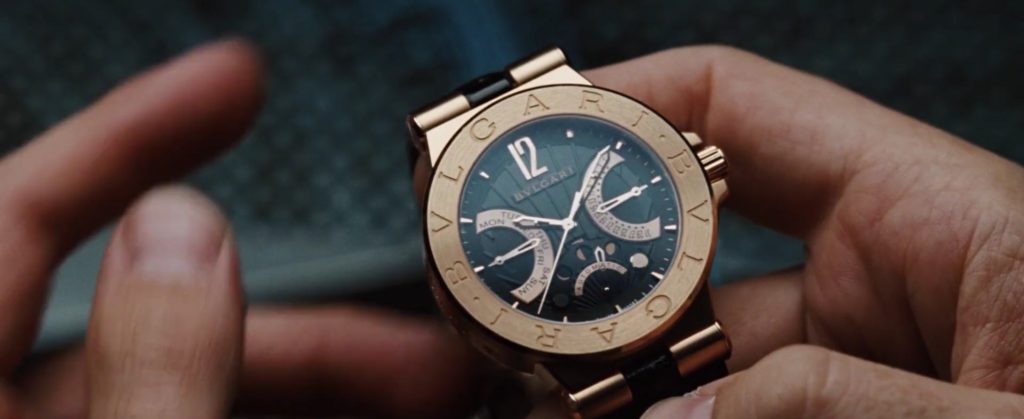 And till the end of the movie we again can see the already familiar brands of Dell, LG and V-tech. Hi-tech movie needs hi-tech brands. And as you can see, the first part of Iron Man has enough of it.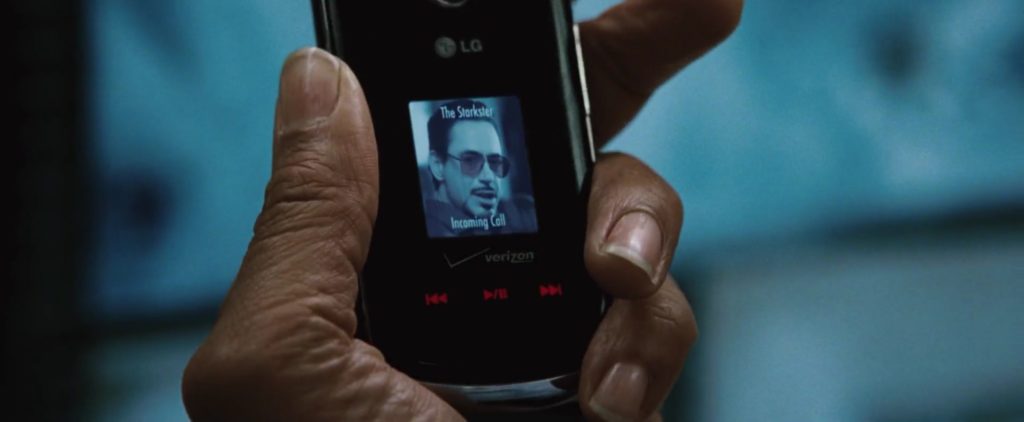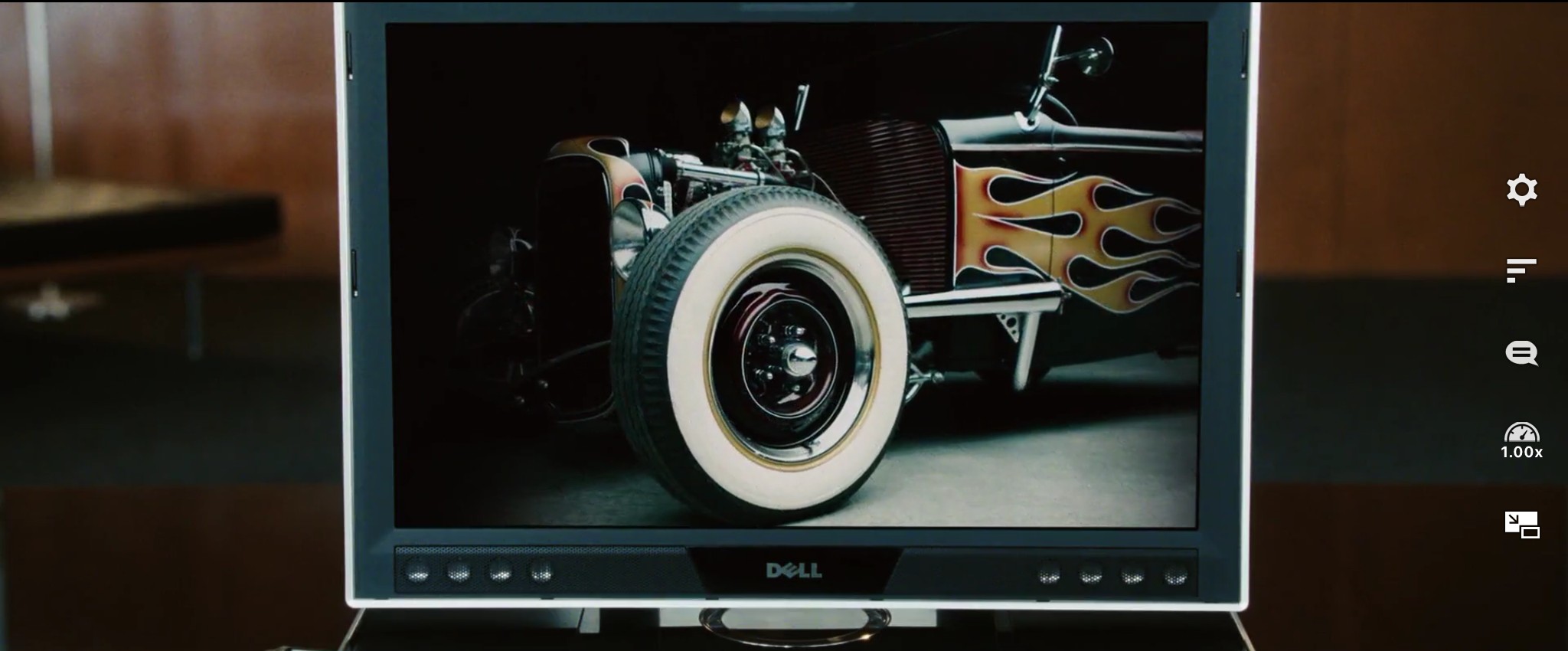 The second part of the epic Marvel movie brings us even more brands to observe. Here we see such strong in the past brands like Kodak and landmark like Randy's Donuts.
So again everything starts with the magazines and newspapers, most of which we have already seen in the first movie. Among them are Forbes, Time, Wired, Rolling Stone, Delovoy Peterburg, Washington Post, El Pais etc.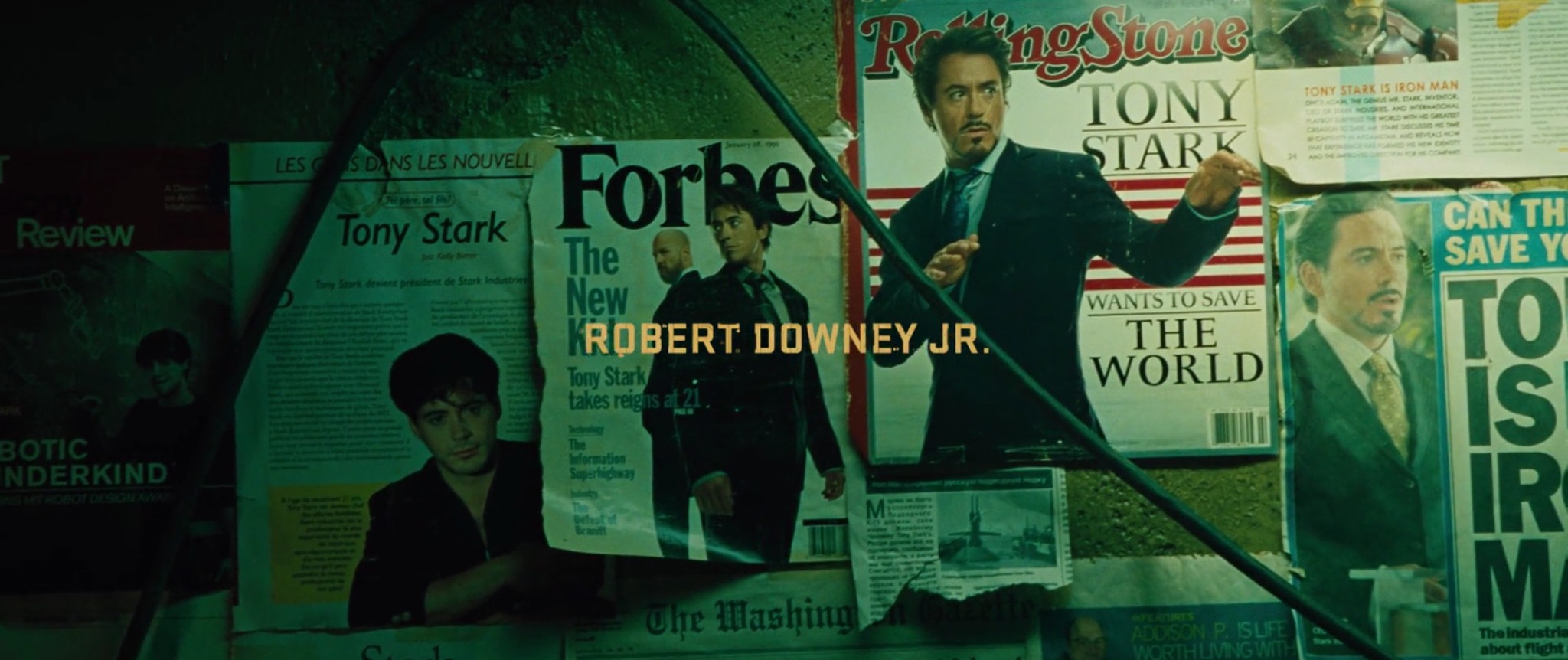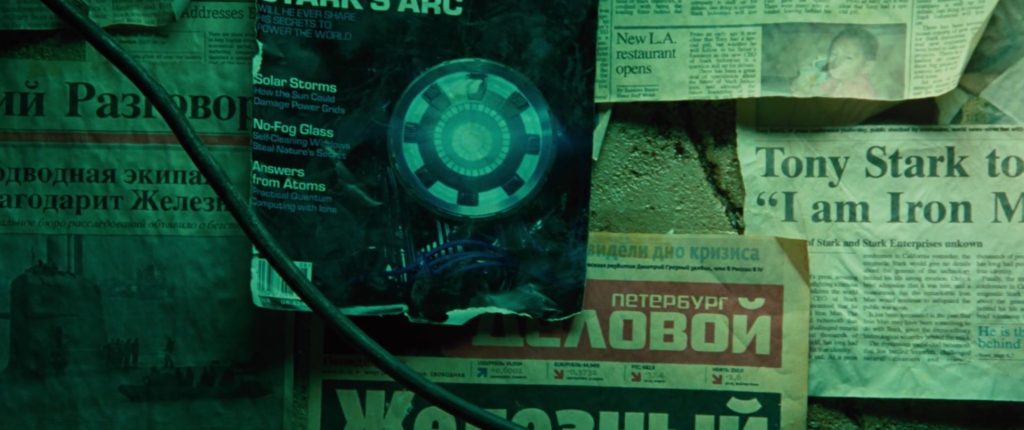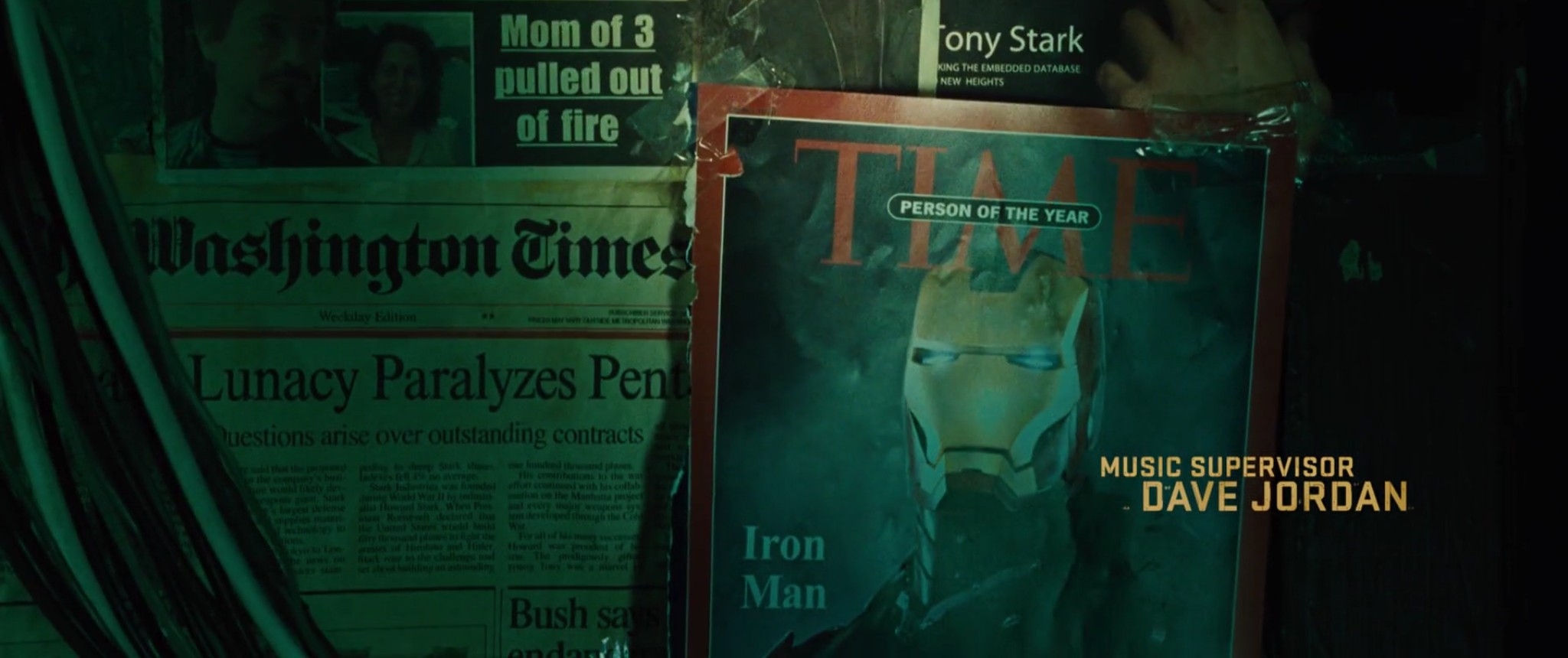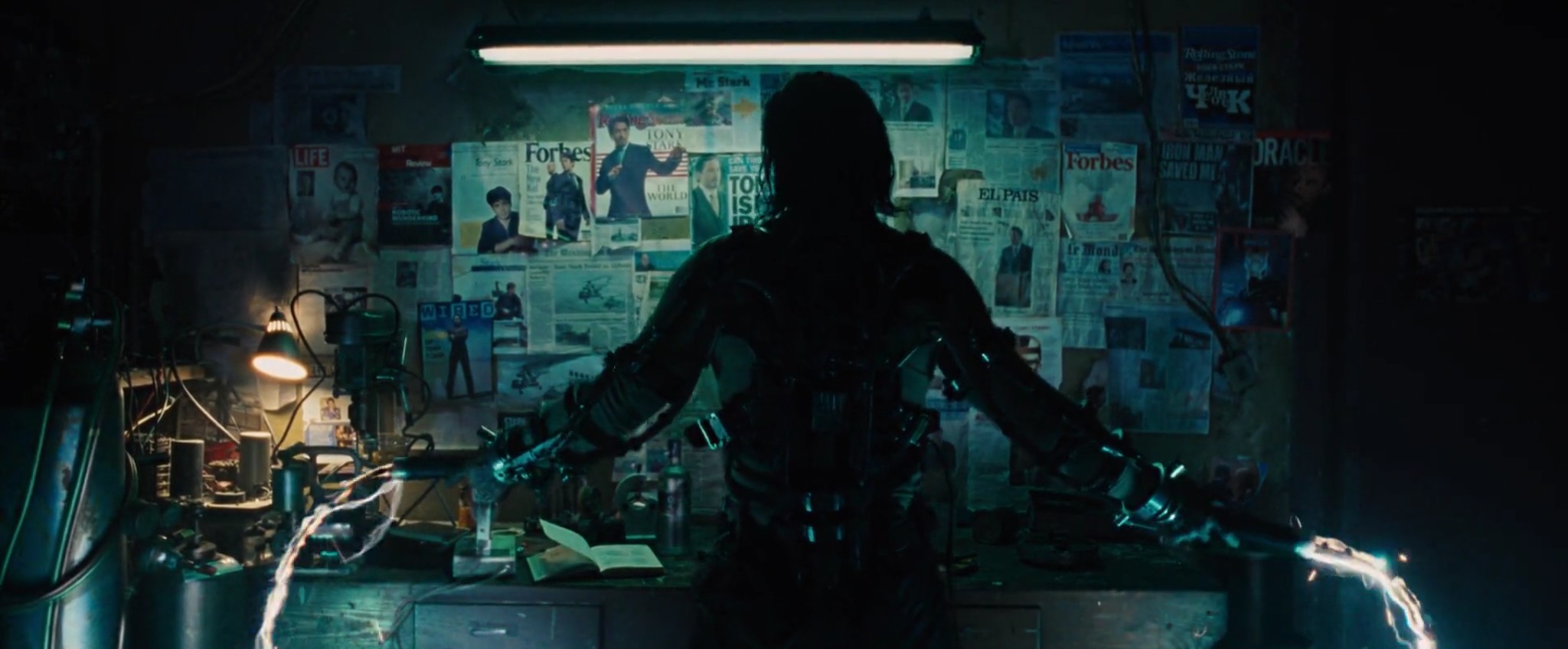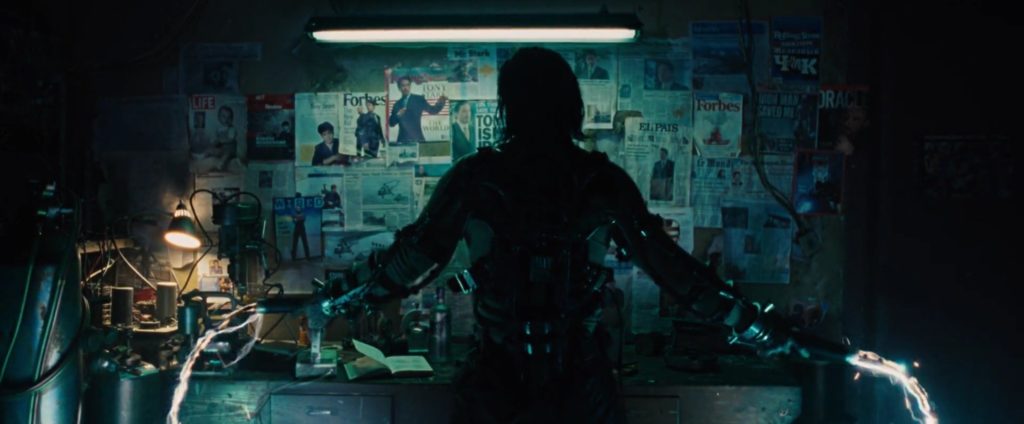 Before Tony arrives at the show we see the very familiar Kodak brand. While back in Russia Ivan Vanko drinks his Russian Standard Vodka.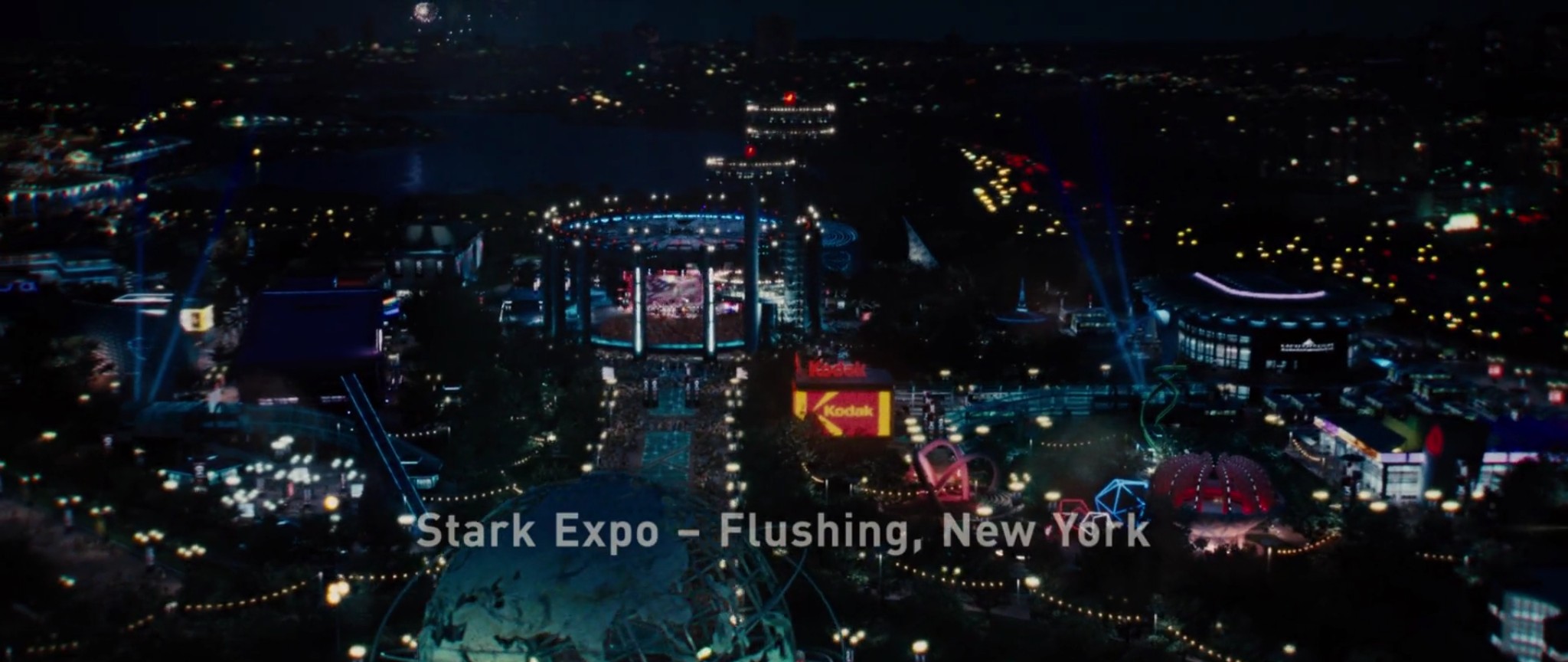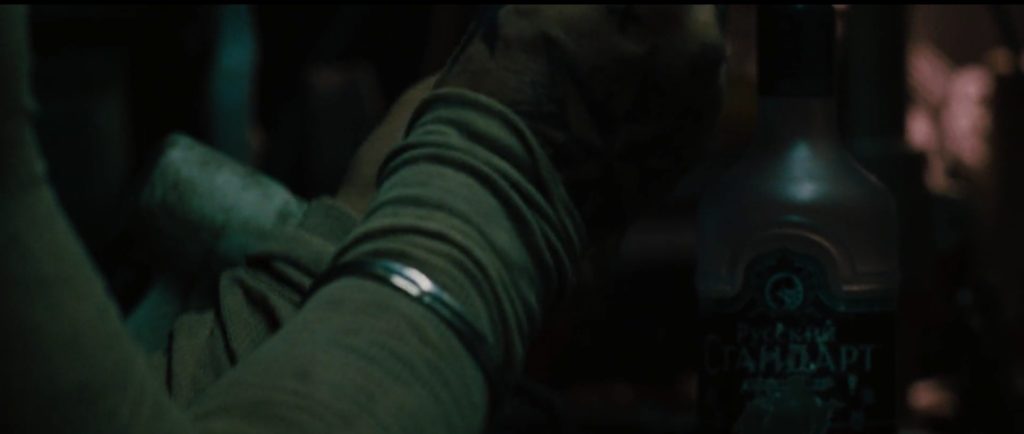 Back in Tony's house we see YouTube, C-span and Dr Pepper. When Tony together with Pepper walk along various equipment in the lab/garage we spot OMAX abrasive water jet cutting machine. Now this is hardcore machinery right for the Iron Man!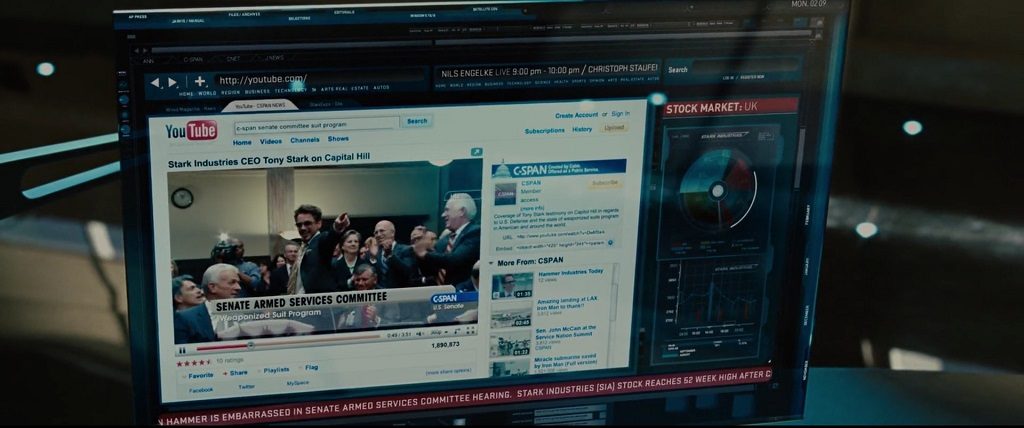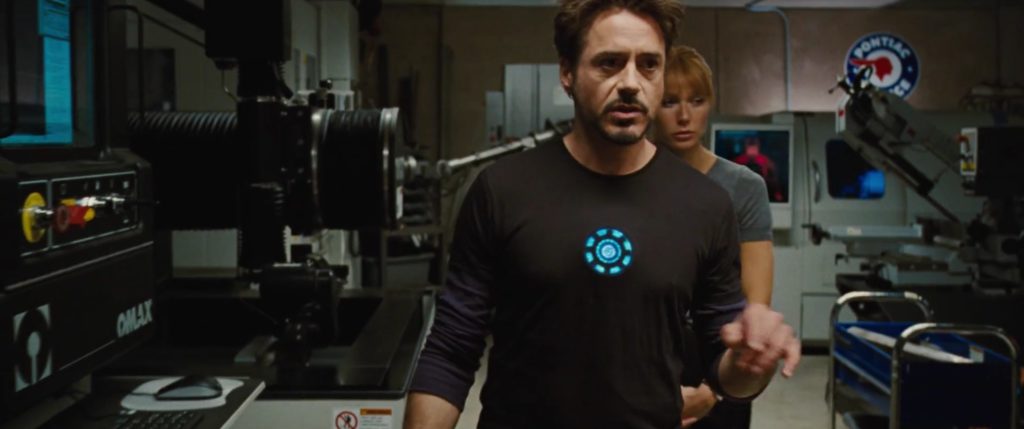 After that we see the TV showing us bramds like LG, Audi, Sega and Oracle. And before Tony hires Natasha, we can watch Happy wrestling in the ring full of Everlast logos.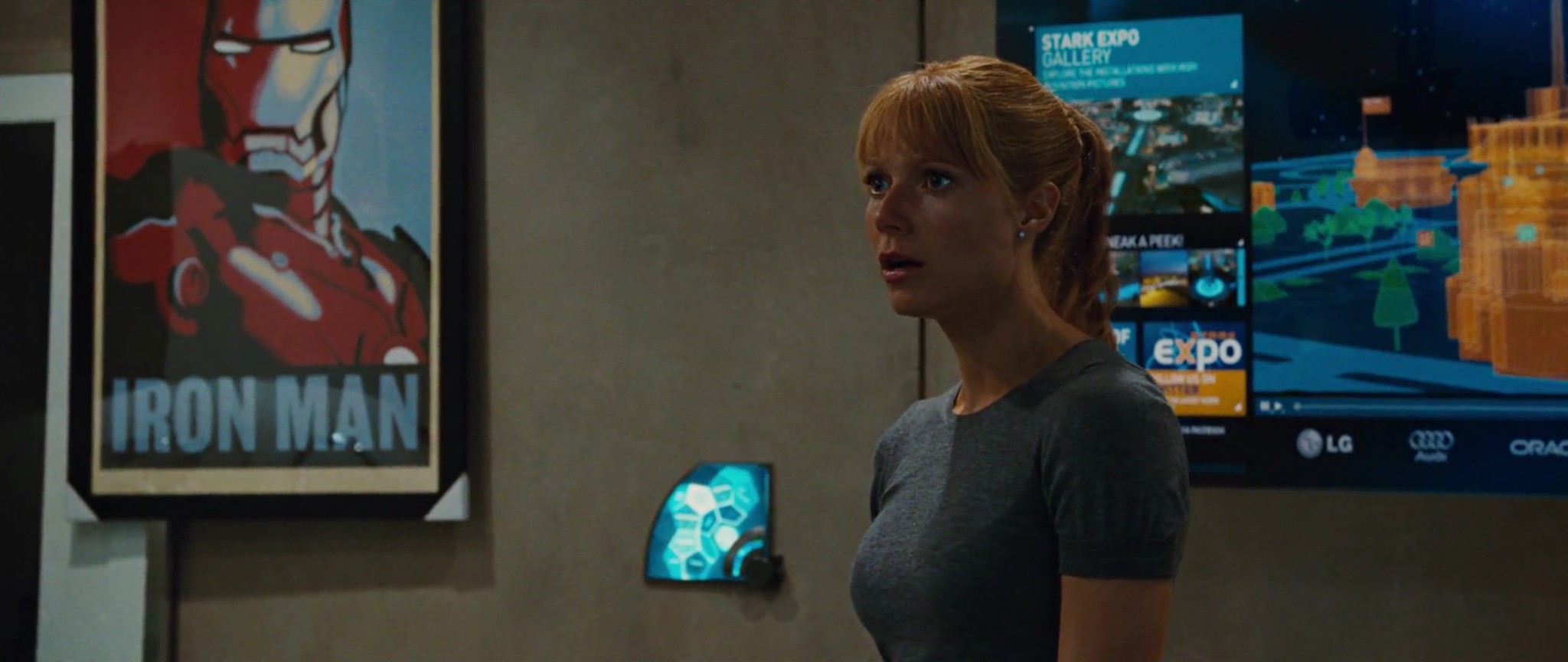 And then we move to Monte Carlo, where a lot more brand are waiting for us. Here we see Martini. I guess there is no Monte Carlo without Martini. This couple is very strong. When Tony sits in the racing car we see Sparco and Arai brands. The last one is one of the best helmet makers in the world. We can also spot the Canal+ on the screen of LG TV as well as Bridgestone, and the luxurious Chopard.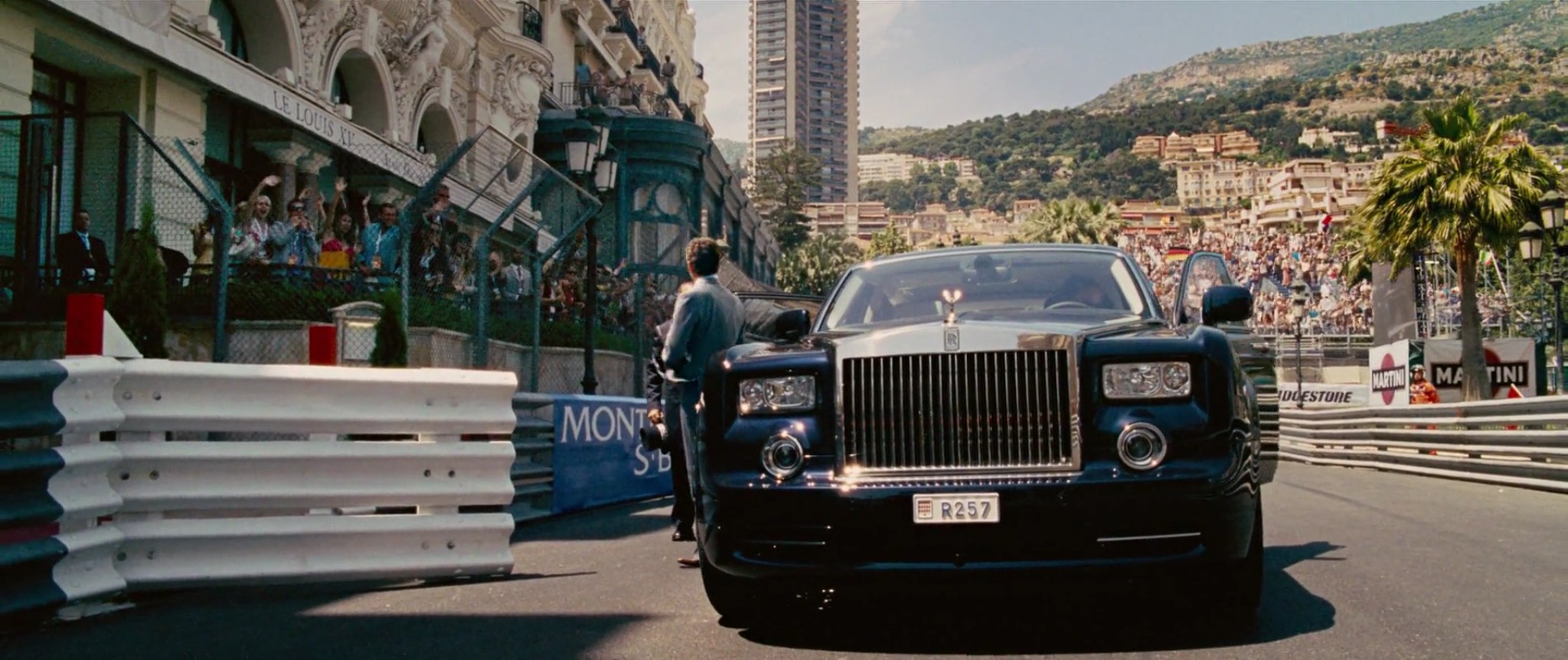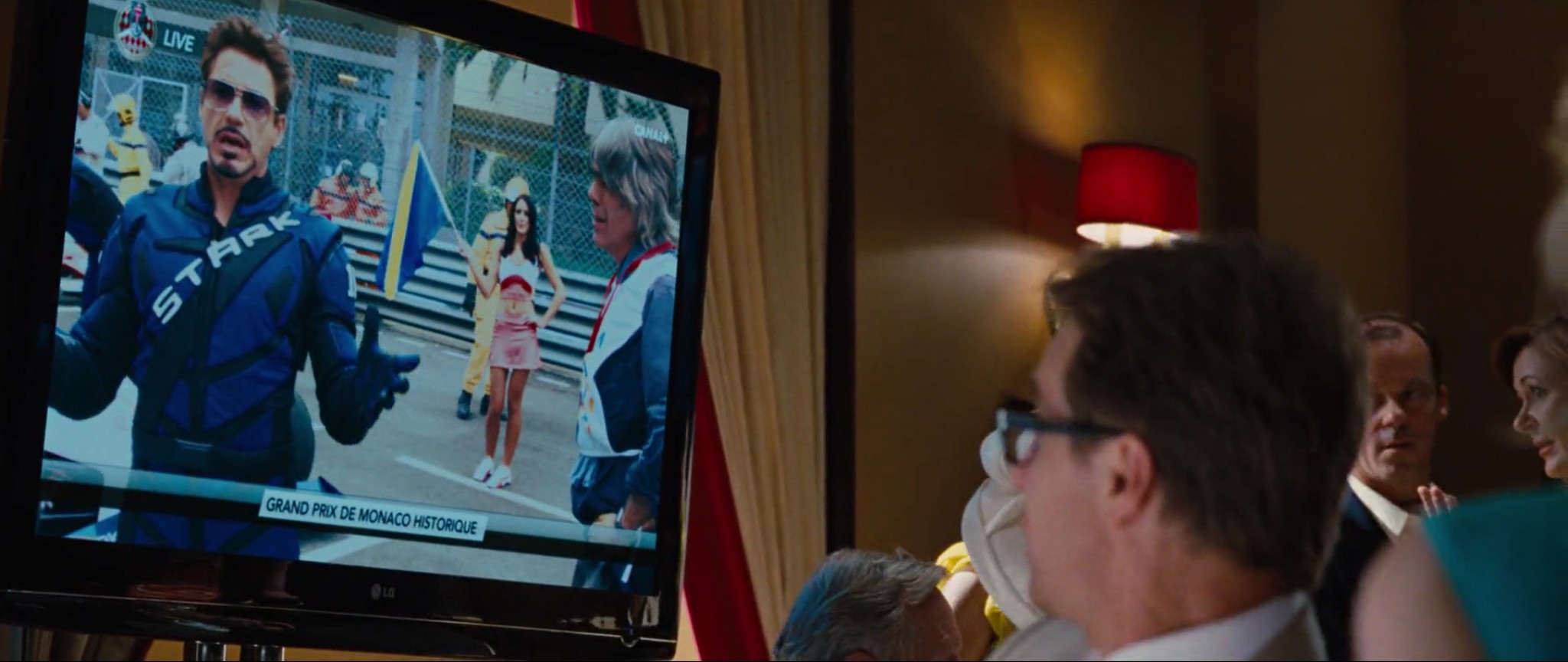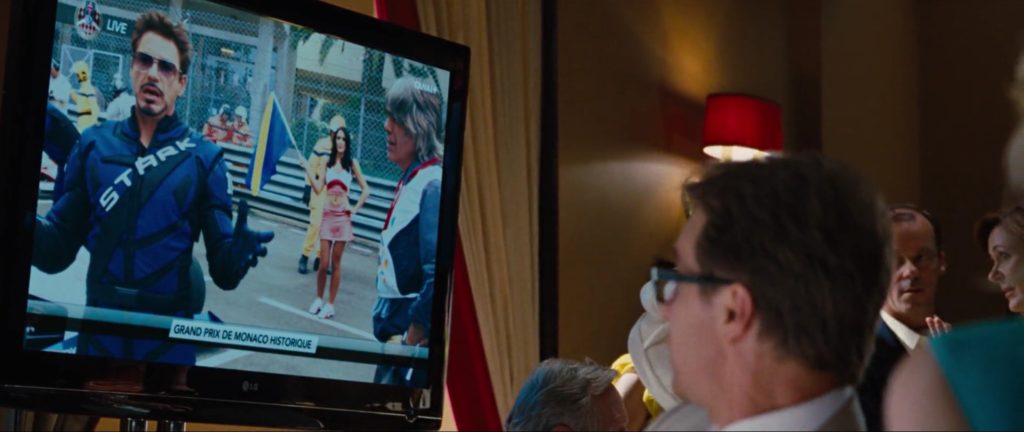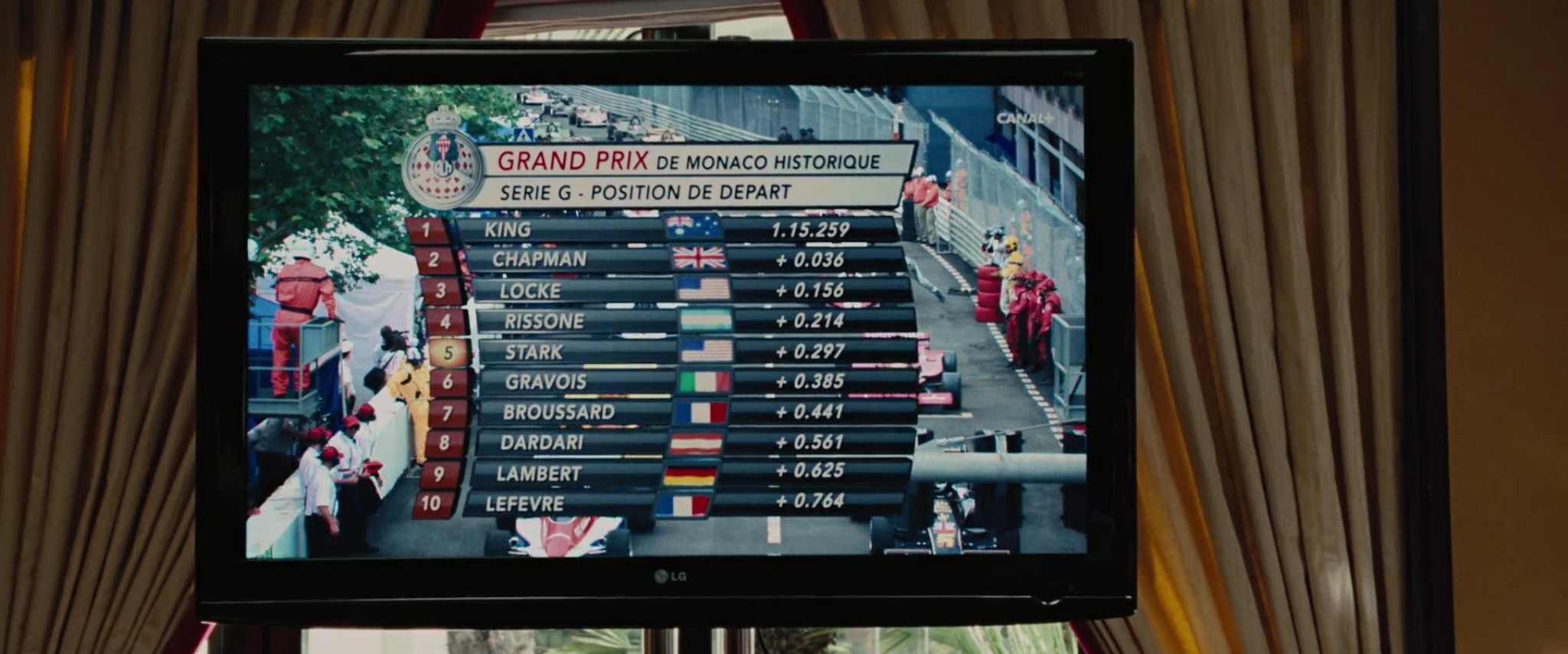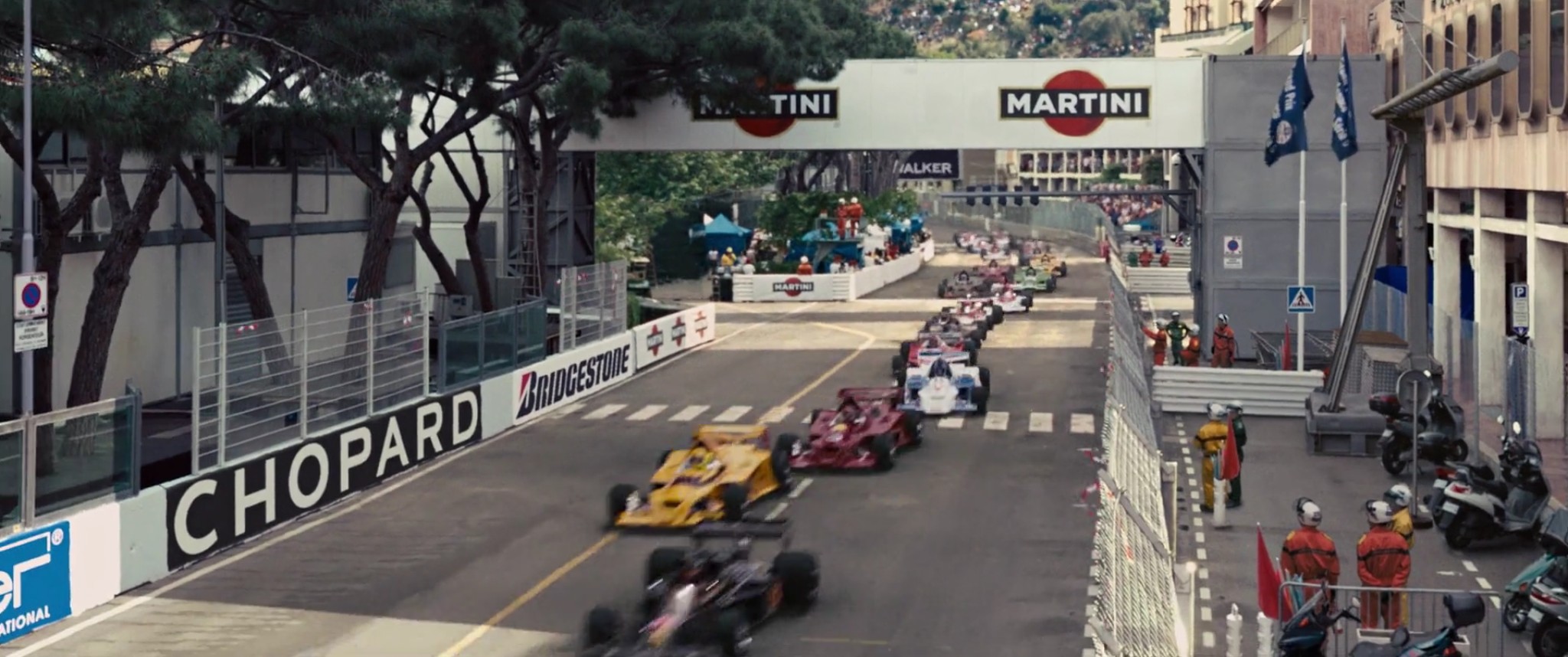 And here comes Ivan crashing everything around walking in front of Johnnie Walker banner. When he starts smashing the cars we see Shell, Pirelli and BBS brands as well. Love those BBS wheels.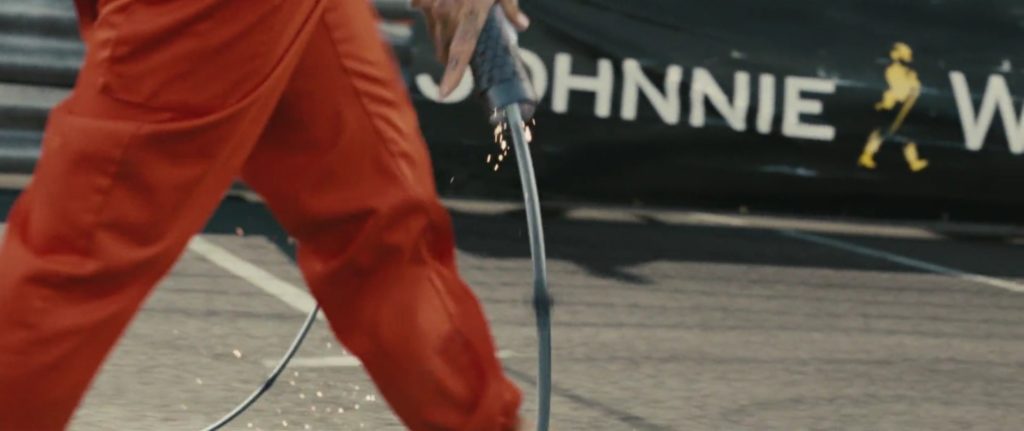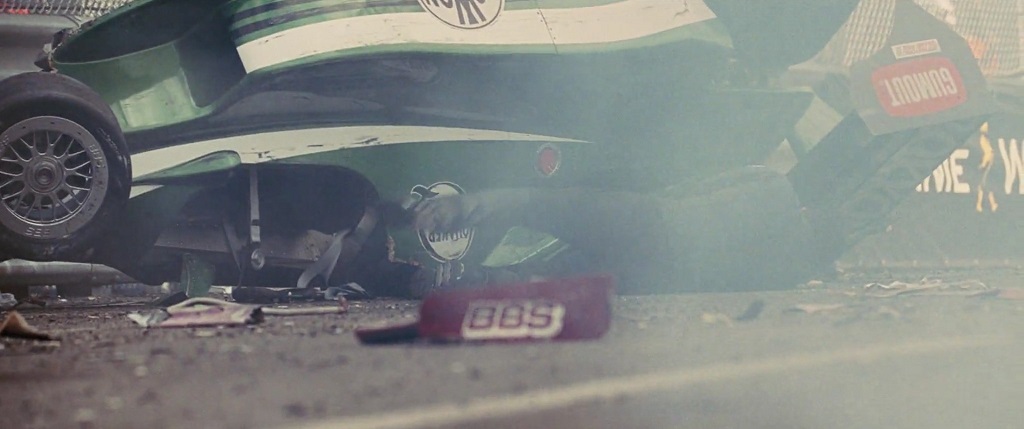 When Tony is flying back to the US, he is watching MSNBC on his LG TV. Meahwhile Ivan is enjoying his Russian Standard Vodka talking to Justin Hammer.
Back in the US we see Pepper and Natasha discussing business issues with Dr Pepper at the table. We can watch CNN report about Tony's statement, and Tony searching for the infromation about the mysterious Russian physicist who managed to build same technology living in a village. Here we spot the LA Times newspaper.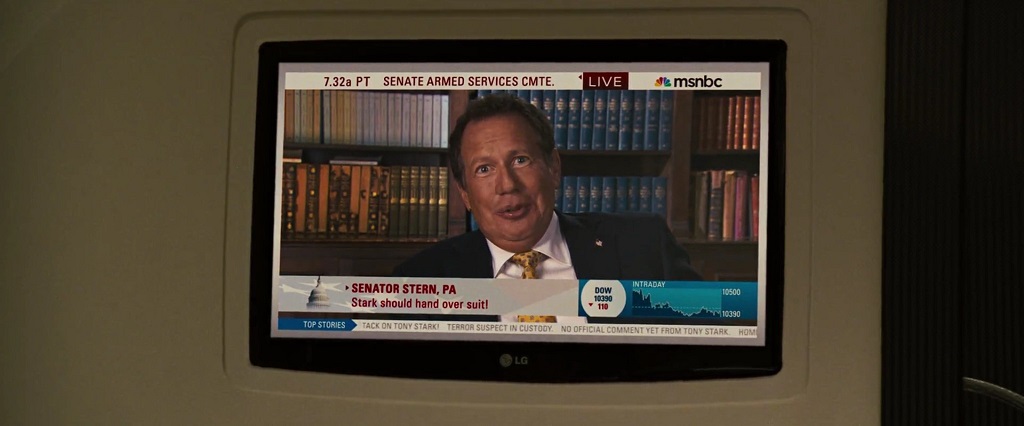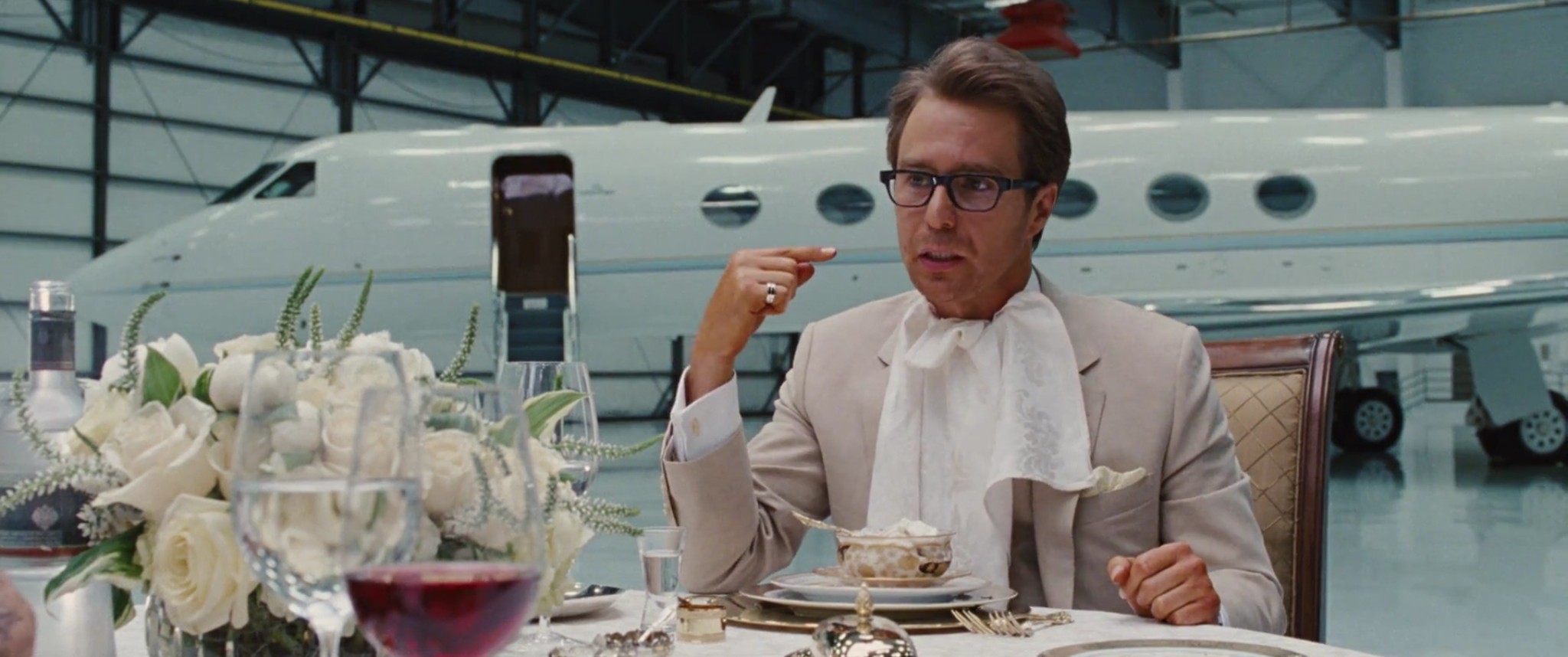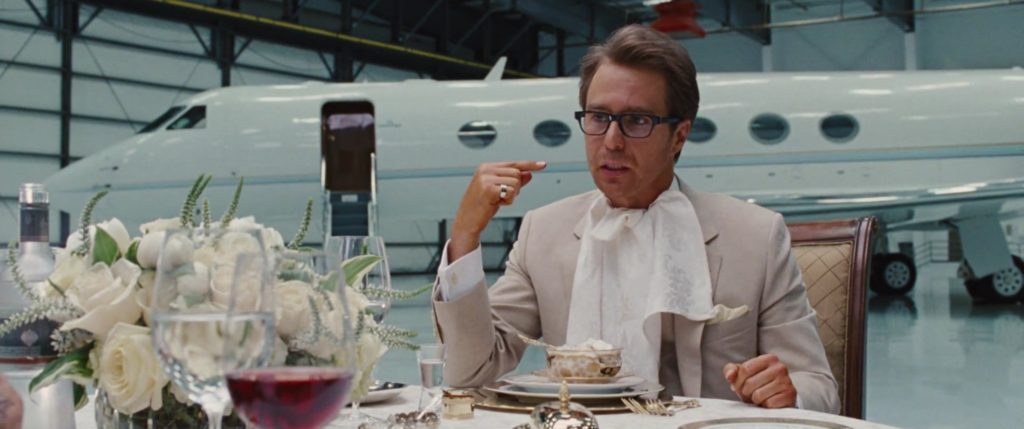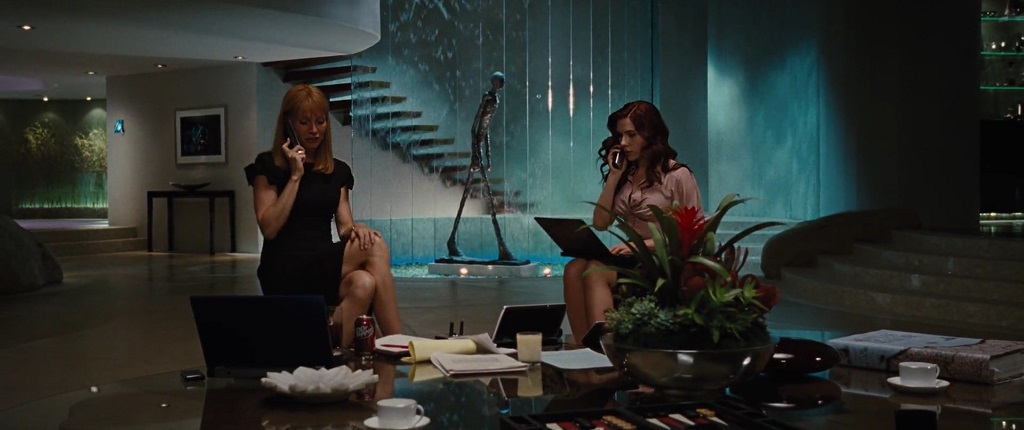 After a "little" party we see Tony eating Randy's Donuts, when Nick Fury approaches him. Then he goes to his office to ask for Pepper's mercy and fetch some stuff. Here we see Dell XPS monitor.
When Tony is back in his garage he starts building accelerator. That's where we see Lincoln Electric welding machine.
And by the end of the movie we again see Kodak, Oracle, LG, Dr Pepper and Audi brands.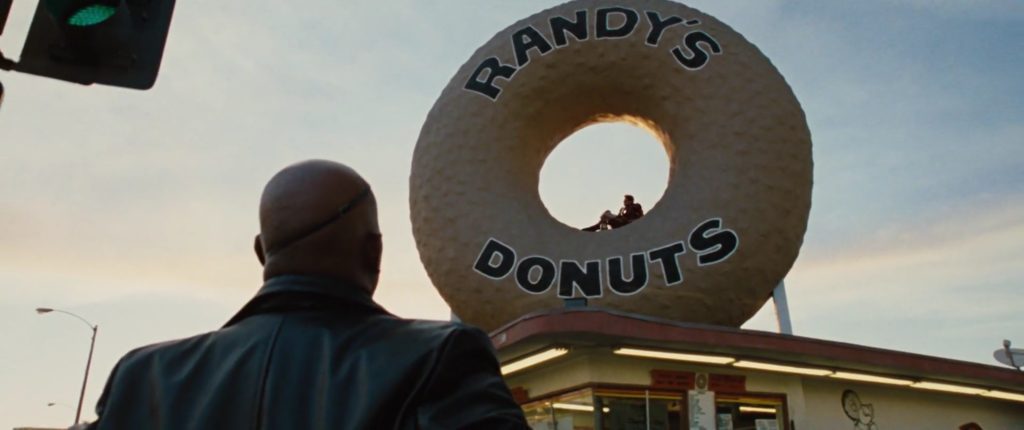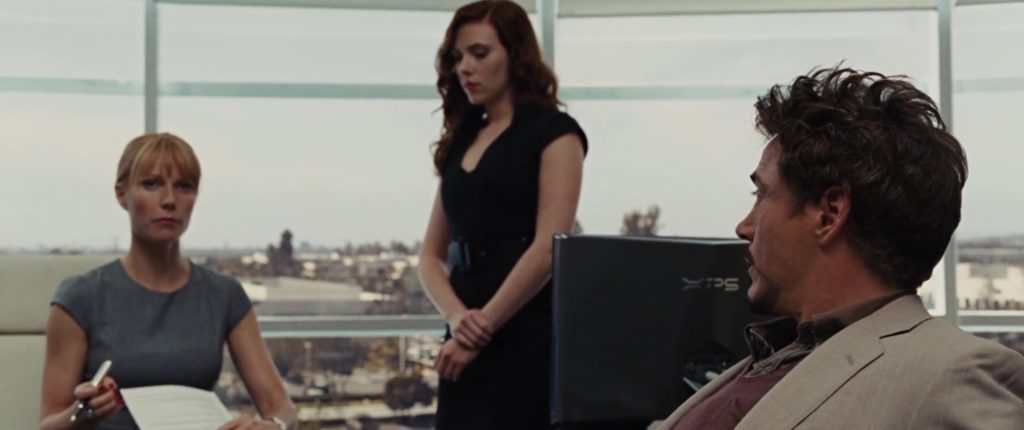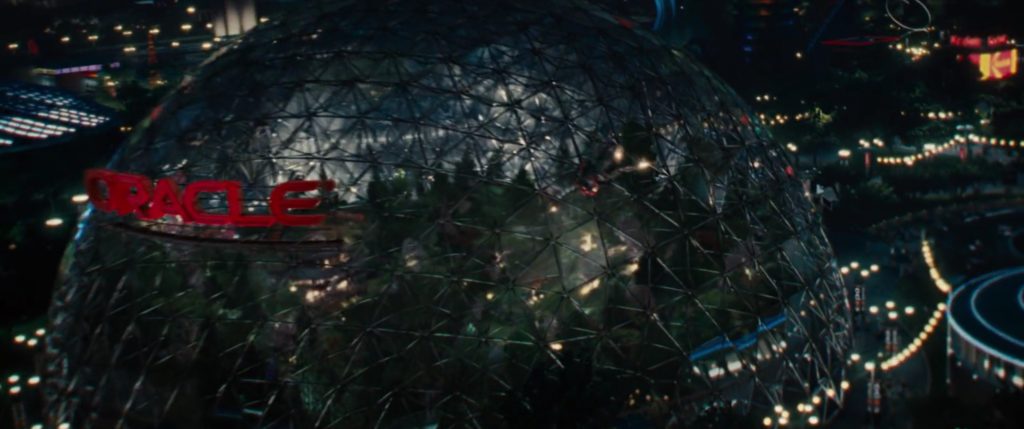 In the very beginning of the movie we see DUM-E recording Tony's work using Samsung camcoder. After that we see various reports on TV about Mandarin – NY1, KTLA5, MSNBC.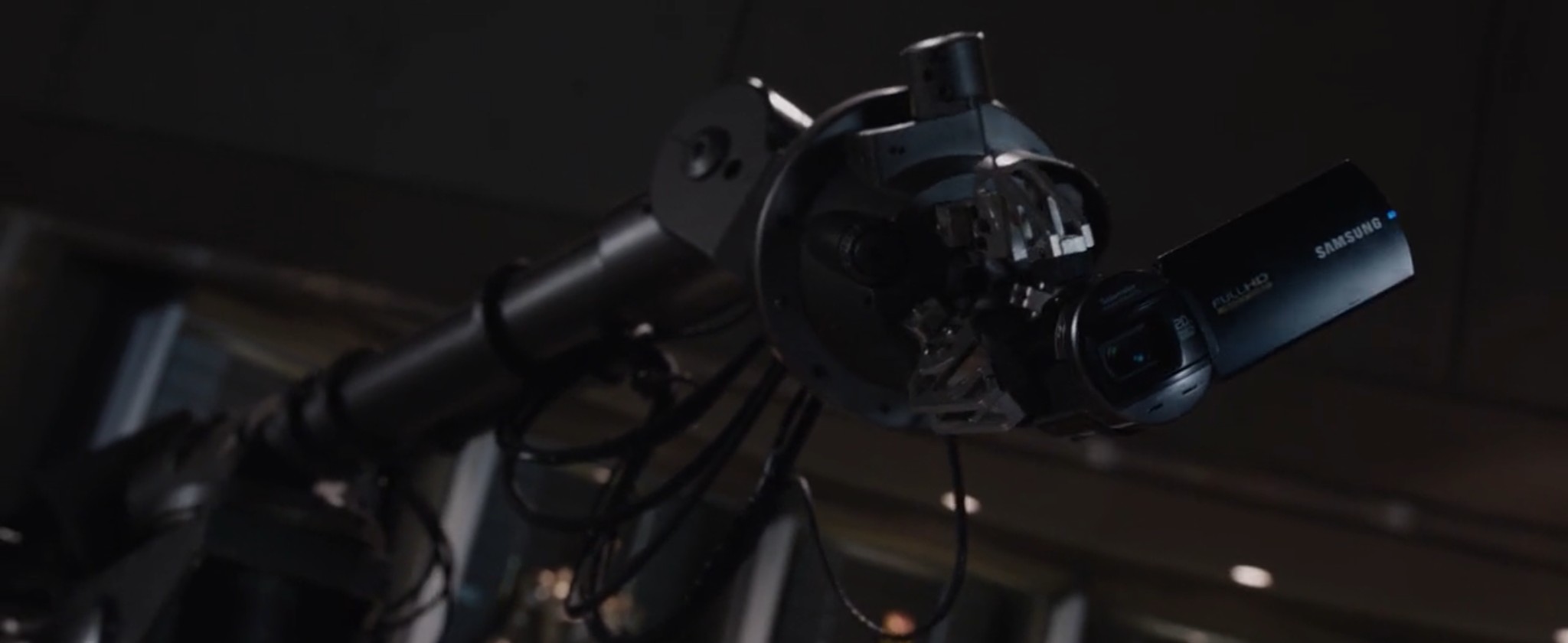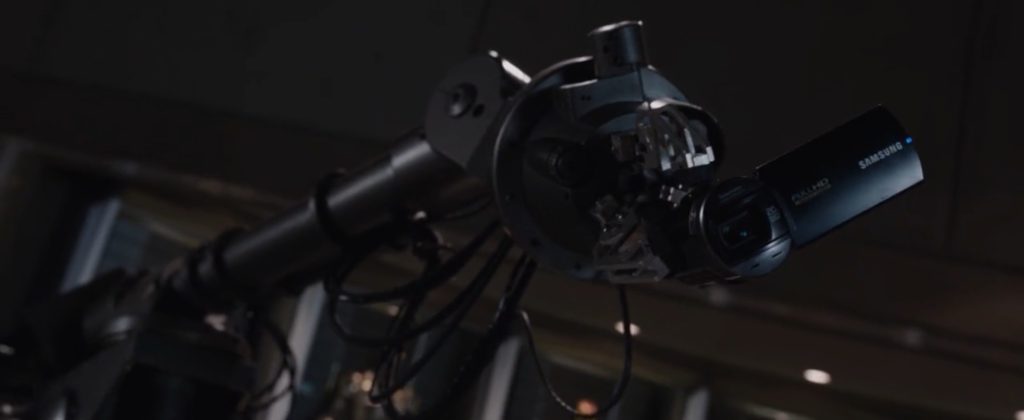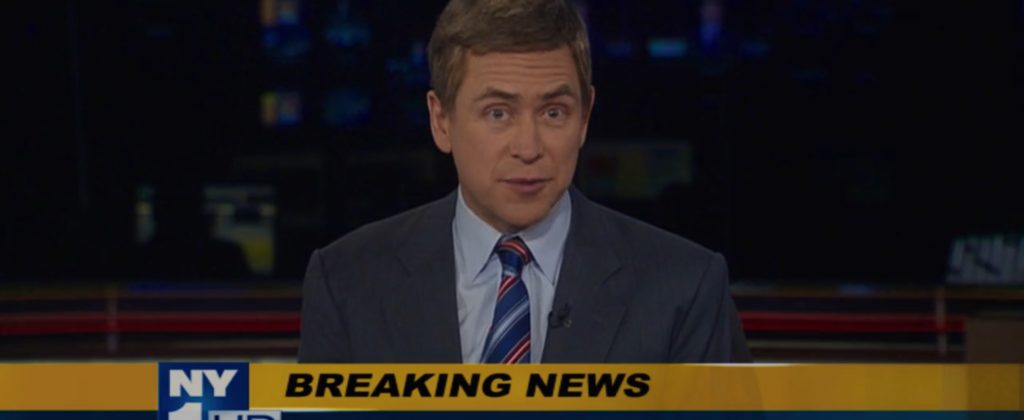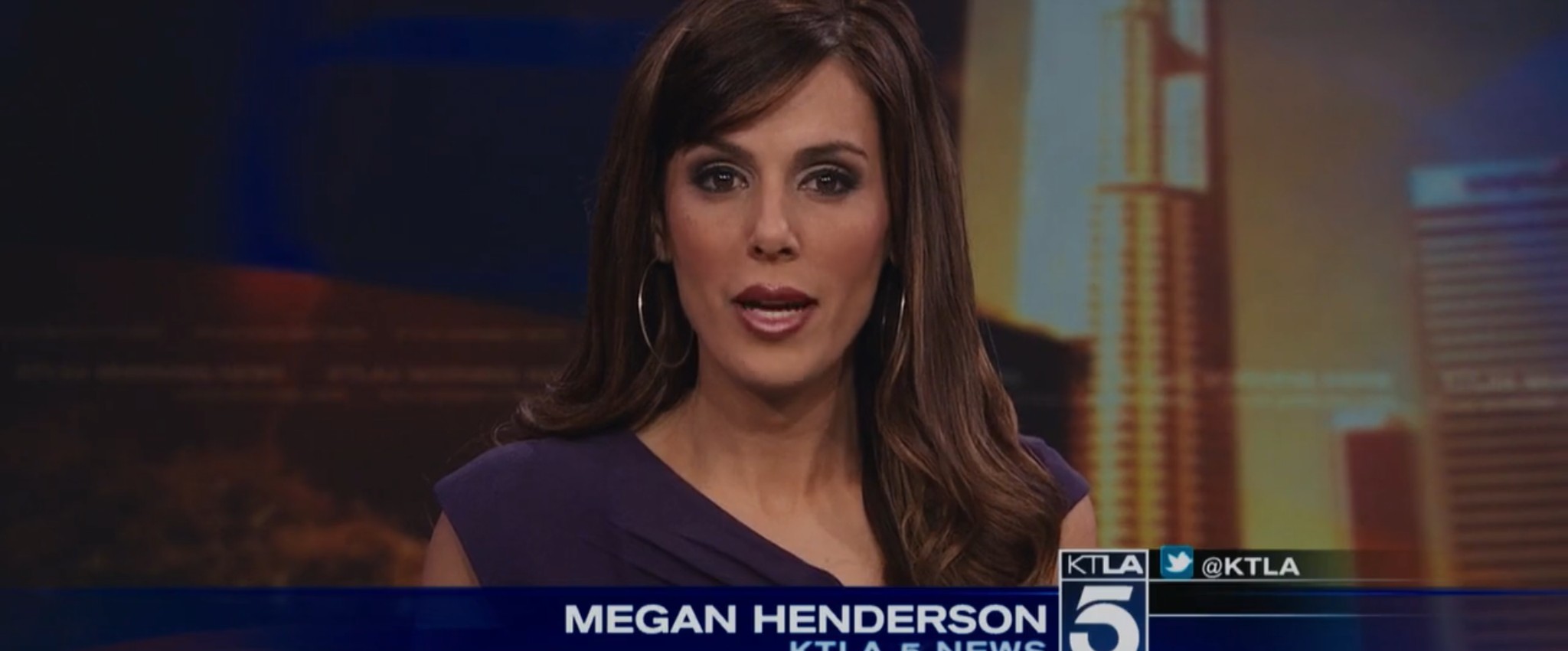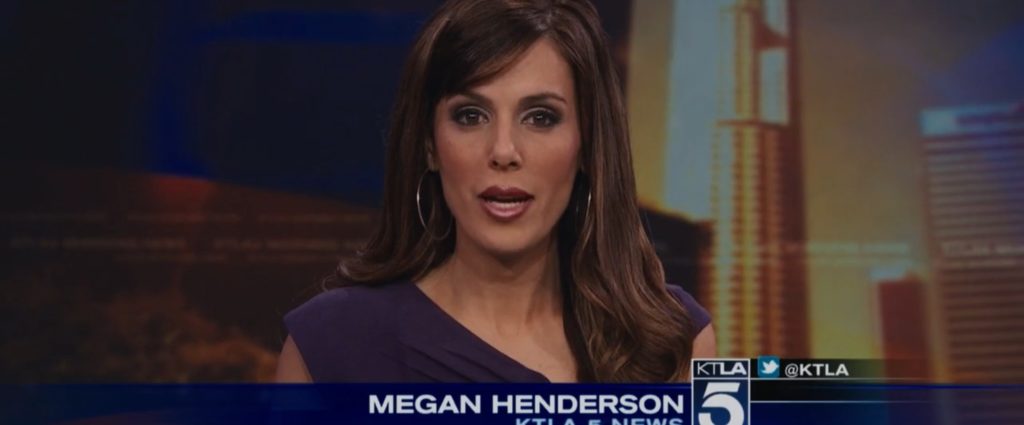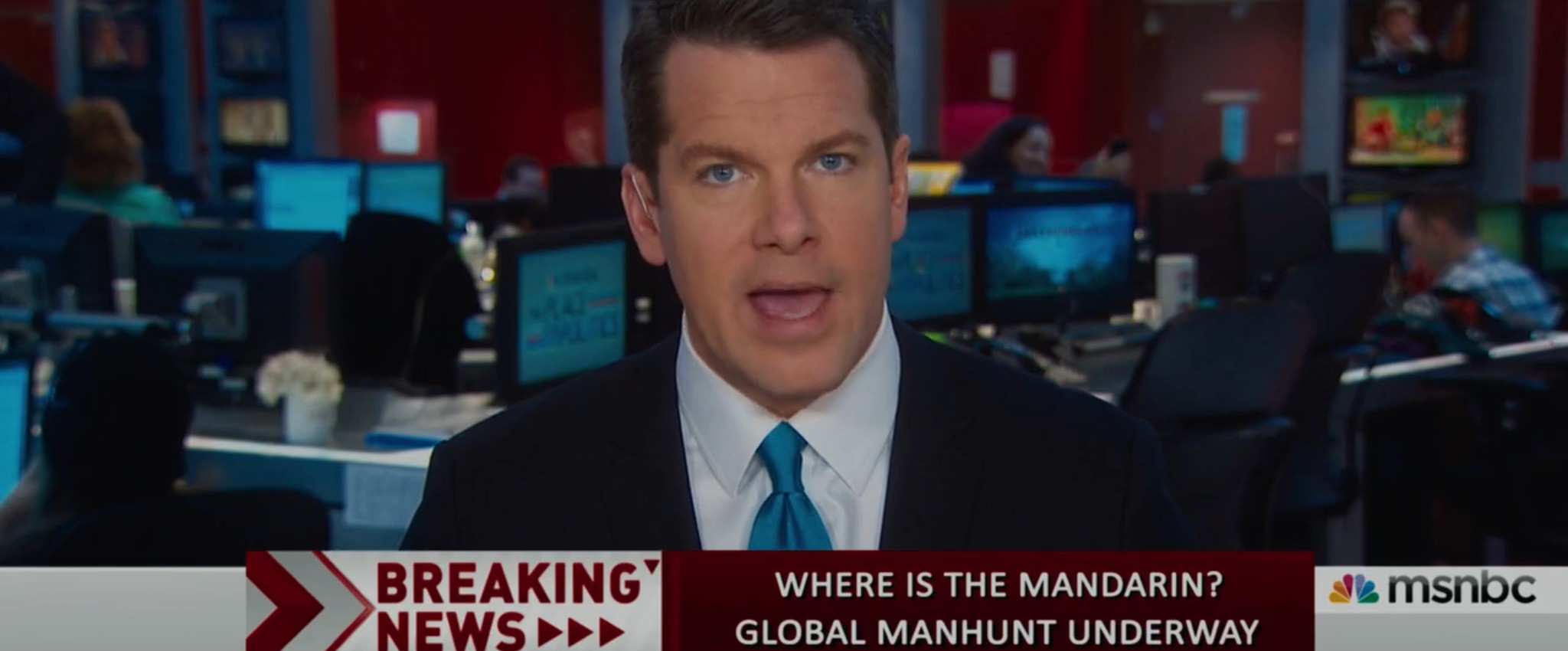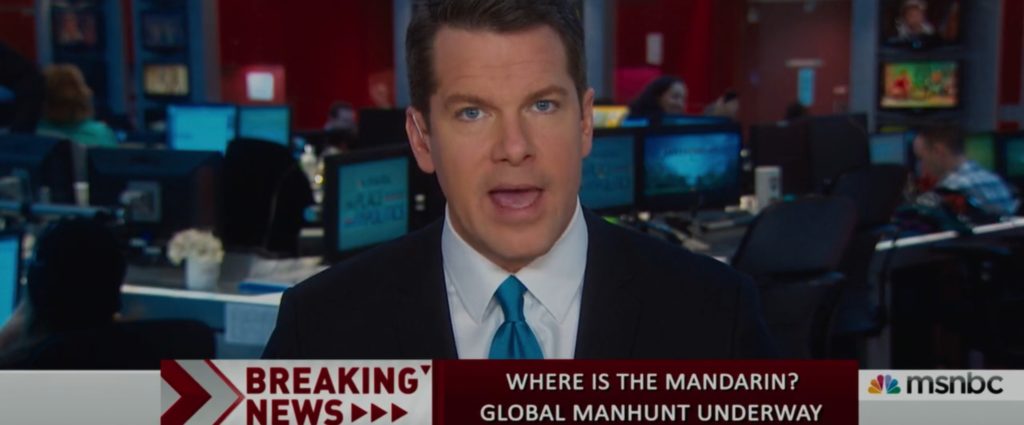 Then we see Tony talking to Colonel James Rhodes in a pub with Bud Light behind him. Meanwhile in Pepper's office there are some guests reading Forbes magazine. And Happy as a security chief warns Tony about the strangers via Skype, who is again in his lovely lab/garage. In the back scene we can spot the Trotec laser engraver. We can also see this time that Tony Stark is using Snap-on tools cabinet. Nice choice!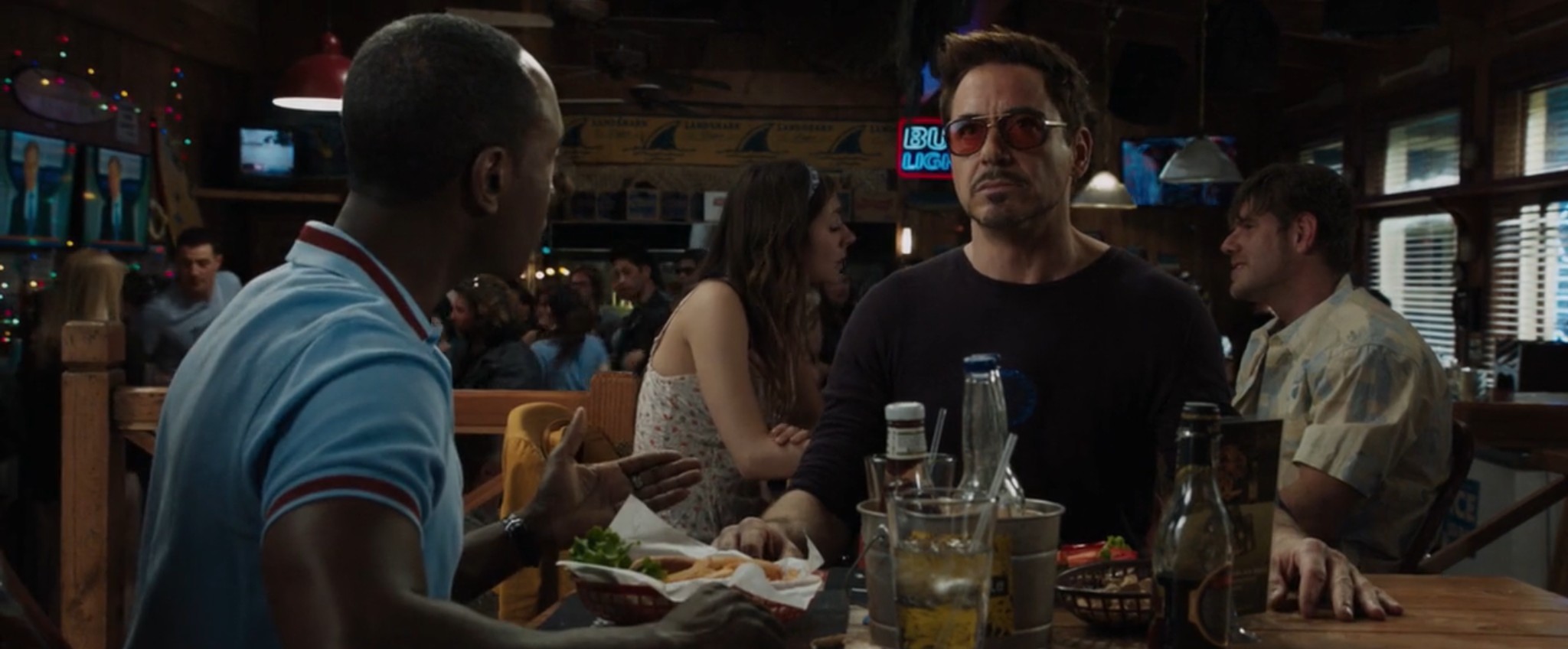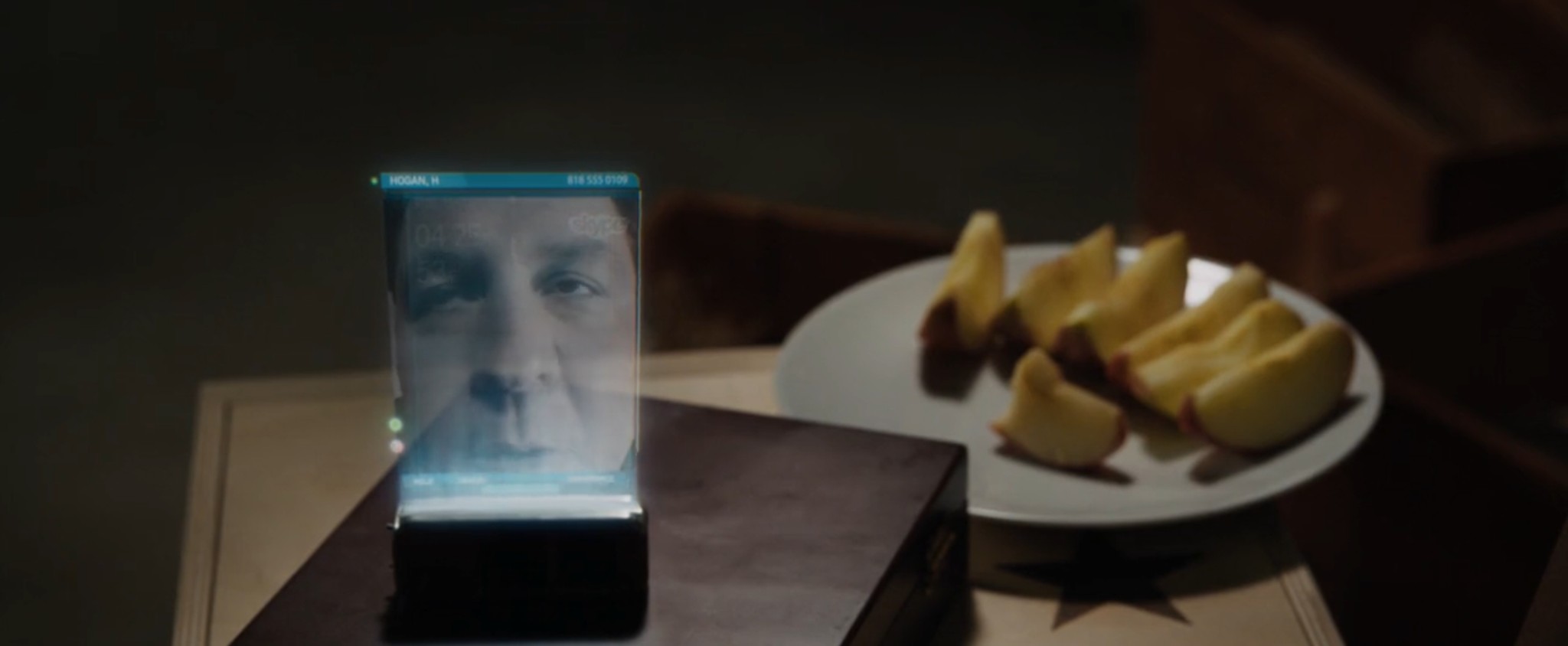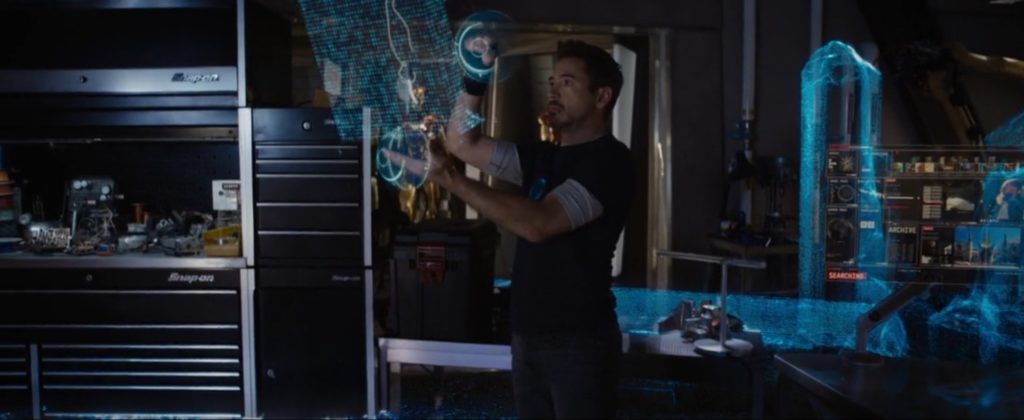 When Tony gives an interview, we can see a reporter using Sony dictaphone. Sony knows everything connected with sound. And after his interview and attack on his house, Tony happens to land in Tennessee. He hides in a garage where we can see Stihl equipment. When he goes to the pub to meet with the mother of the soldier, we can see both Bud and Pabst Blue Ribbon logos.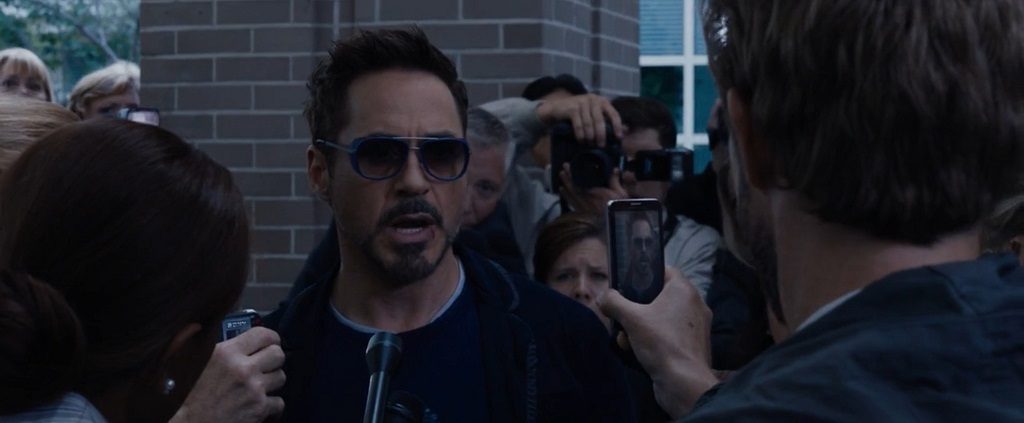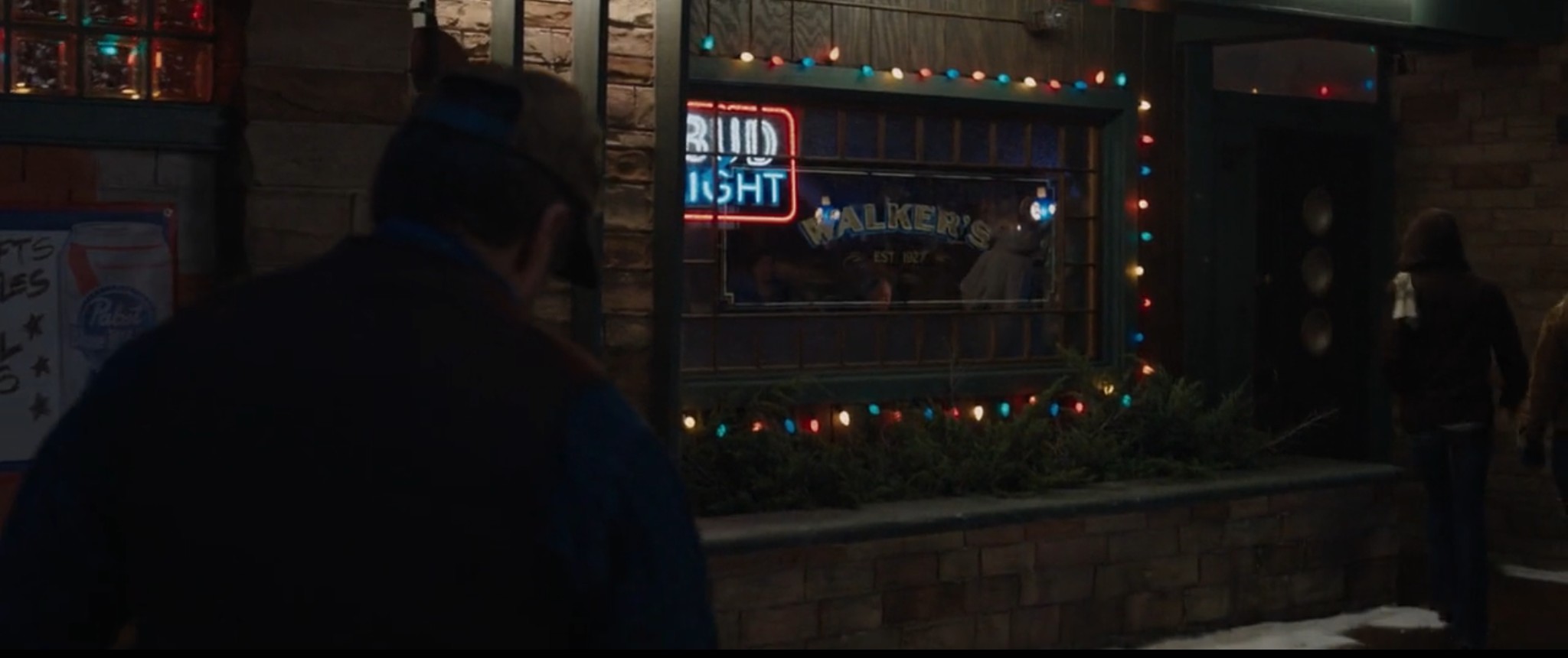 And now till the end of the movie we see some hi-tech brands. And surprisingly we see TCL. The guys from TCL somehow managed to get their electronics to be used in Iron Man 3 movie. I cannot say that TCL is not good, but you expect something cooler from Tony Stark! Of course we can understand that Iron Man 3 is very much connected with China, and even in some scenes we see Grauman's Chinese Theatre, also known as TCL Chinese Theater, but for me personally it is quite strange to see Iron Man characters using TCL devices.
Well, besides TCL we see Speedtest service, Dell laptops, Oracle, and, of course, my favourite ABB robots, which should be very familiar to you from the Terminator product placement series.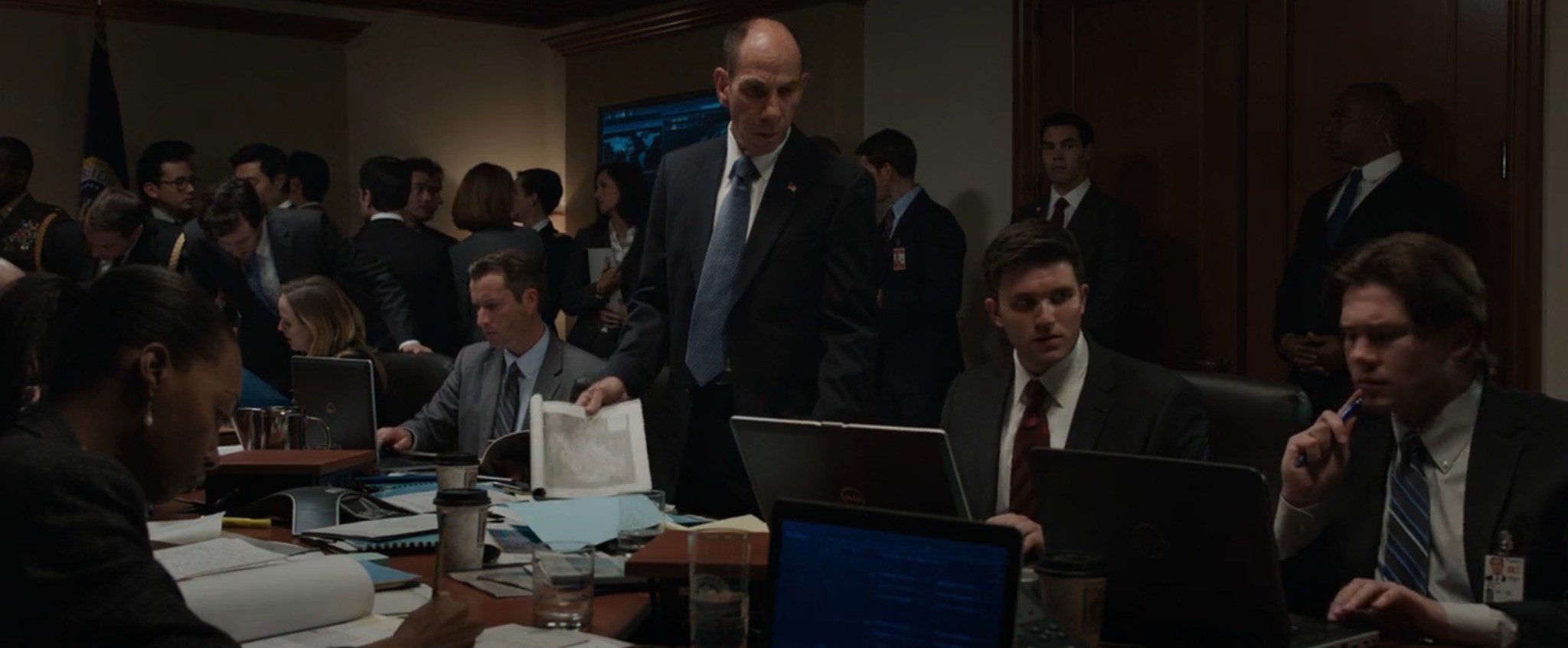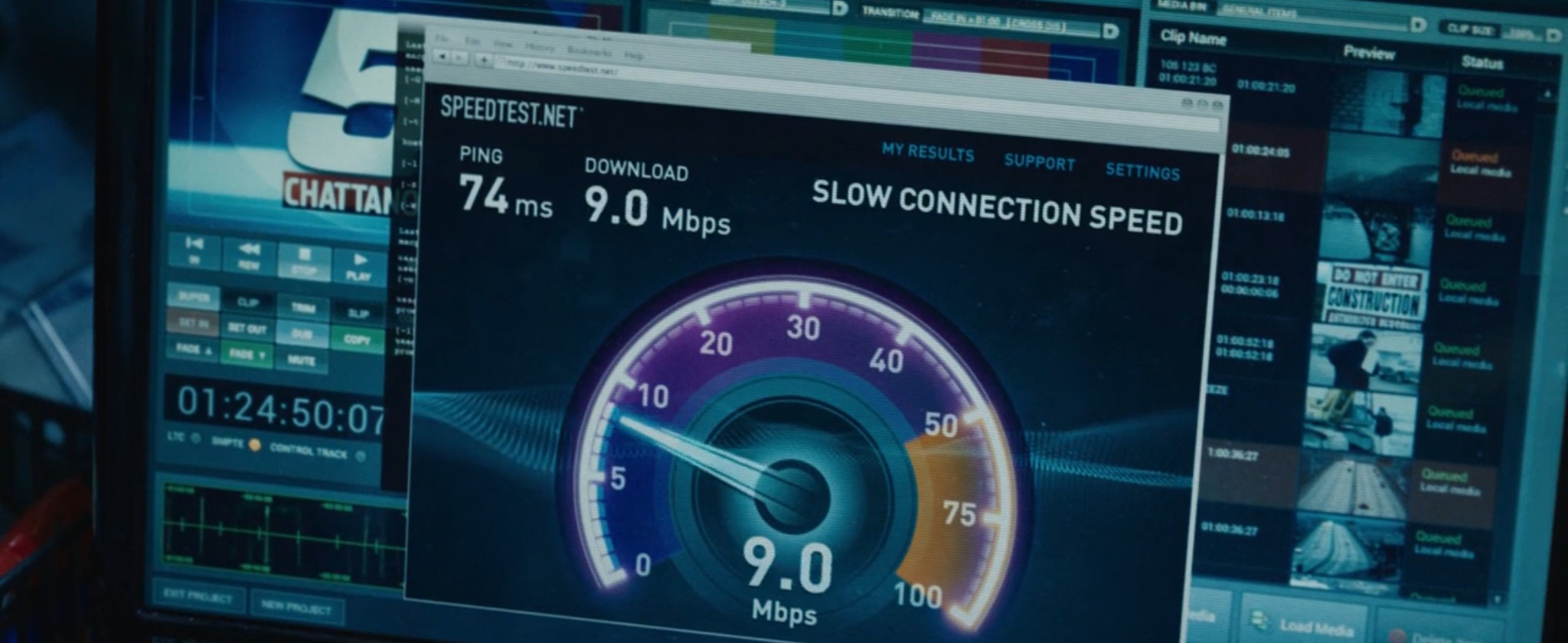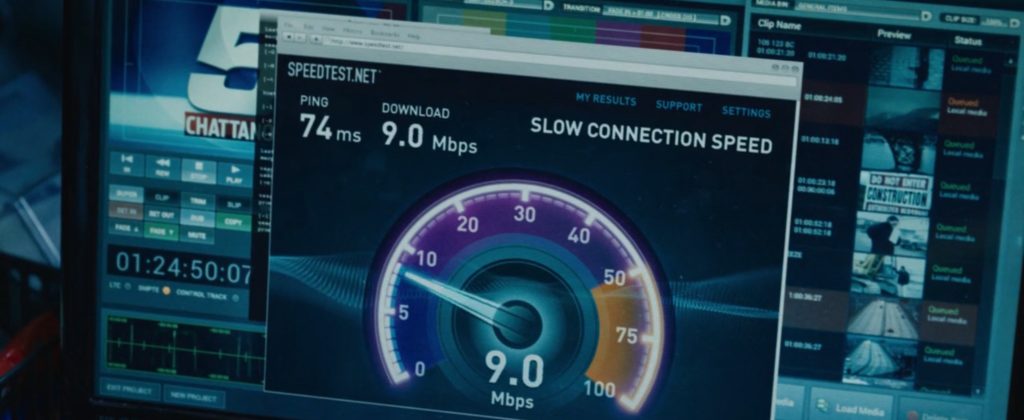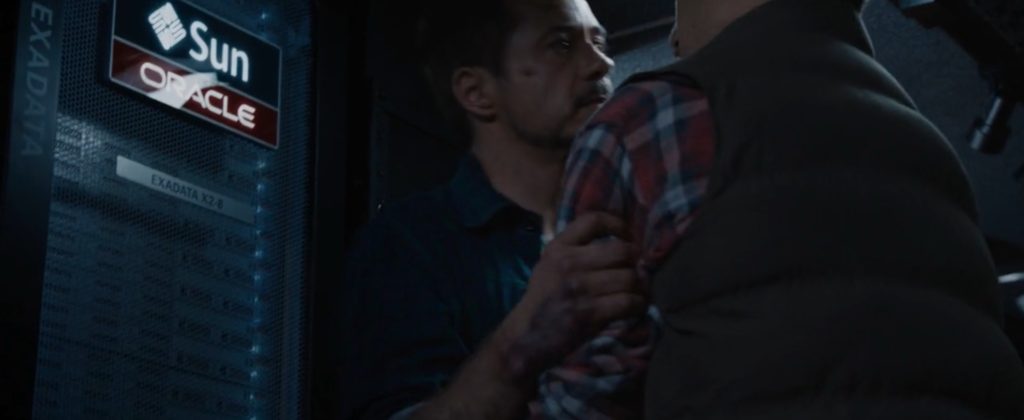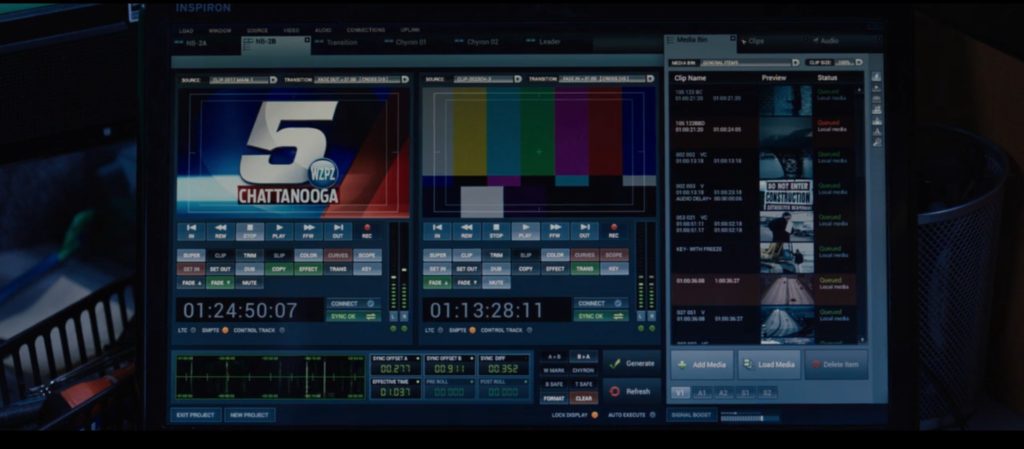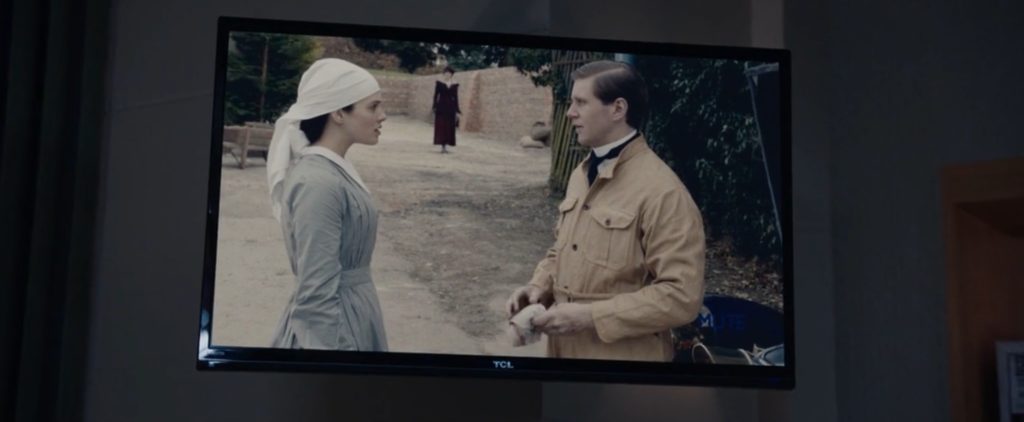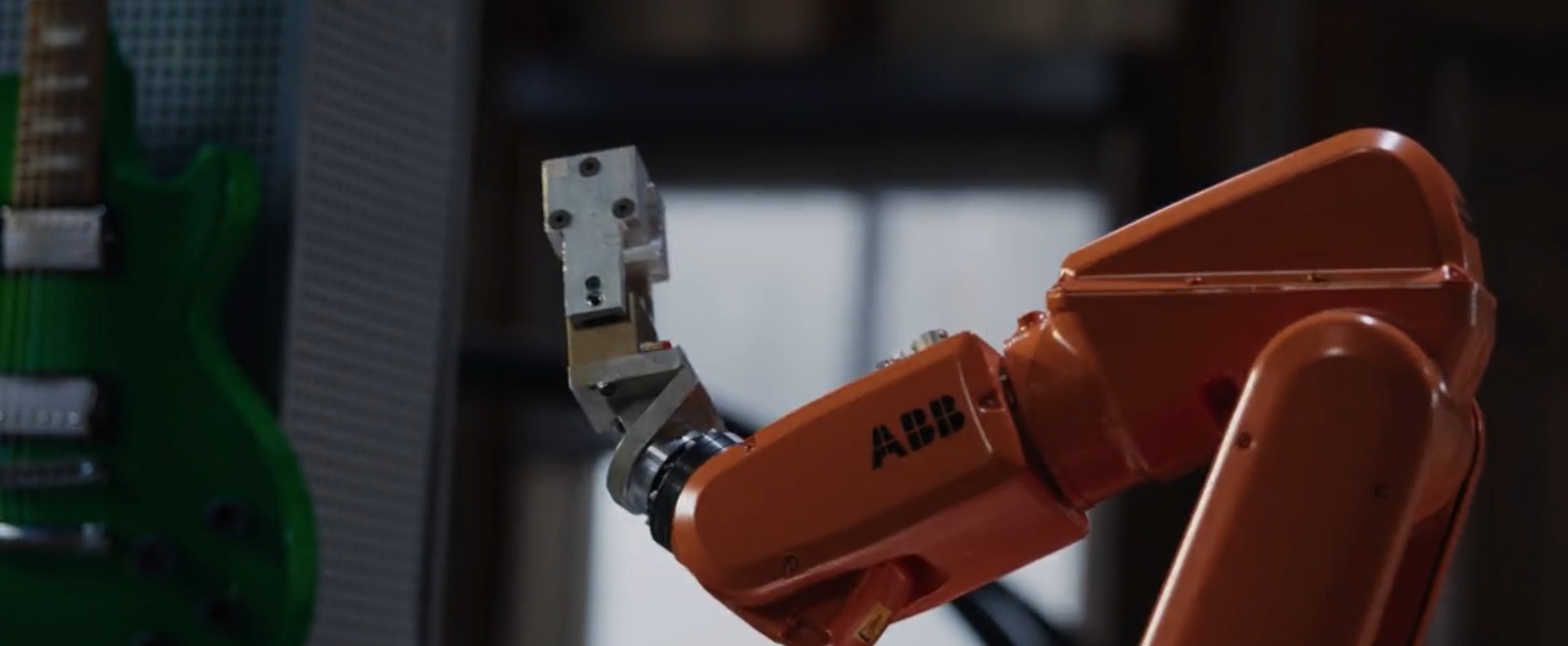 So this is the full list of brands that we meet in the Iron Man movie series. I hope that everyone had a chance to find out something new, that escaped their eyes when watching the Marvel movies without marketing approach.
Stay tuned for more product placement articles! Another great movie series is on its way.