SOSTAC is a useful tool for developing a successful marketing plan. This model was developed by PR Smith in the 1990s and then described in his books: "Marketing Сommunications. Integrating online and offline, customer engagement and digital technologies", and then "SOSTAC ® Guide to your perfect digital marketing plan".
The name SOSTAC is an abbreviation consisting of the following words: Situation analysis, Objectives, Strategy, Tactics, Action, and Control.
According to the SOSTAC model, for your marketing plan to be truly valuable and bring you benefits, you must complete the following 6 steps.
Six Steps of SOSTAC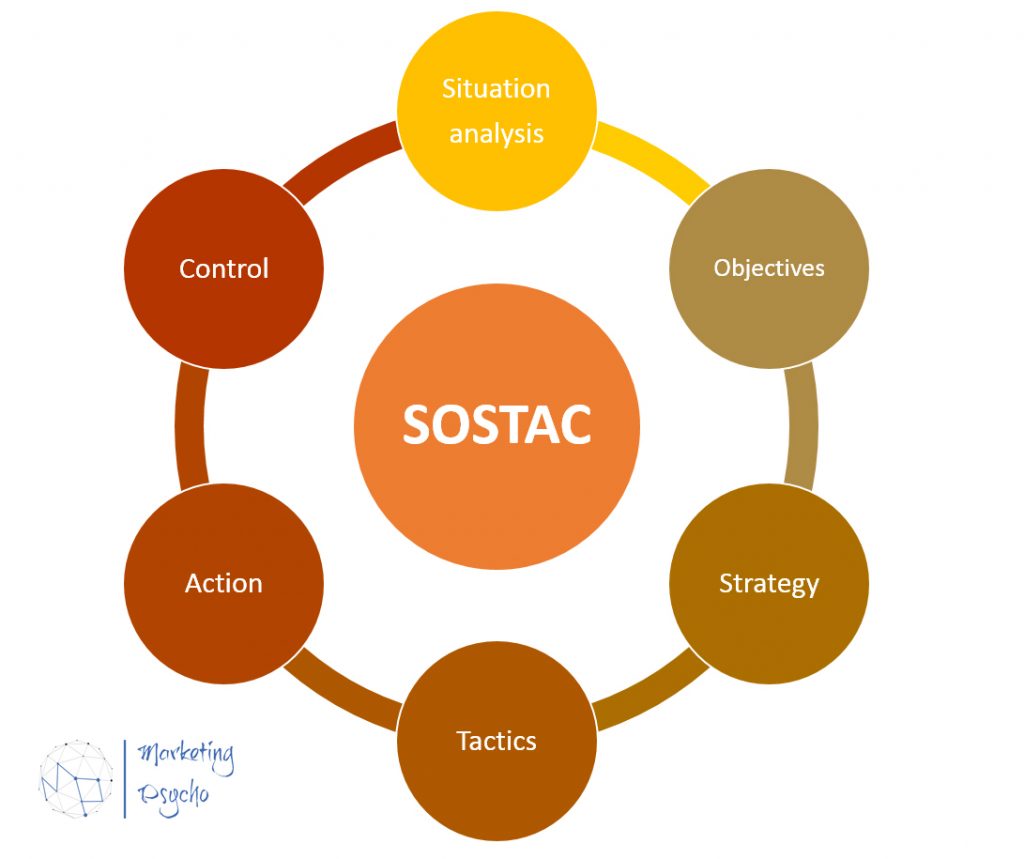 Step 1. Situation analysis

Where are we now?
At this stage, you need to draw a common picture, to do this, you need to understand who you are, what you are doing, and where you are now. Here you can use such situation analysis tools as SWOT analysis and 5C analysis to describe your external and internal environment, identify strengths and weaknesses, and designate your customers, competitors, and partners. You also need to conduct a marketing audit of your business. Situation analysis is the first step to figure out what you want to achieve and what you have for it.

Step 2. Objectives

Where do we want to be?
The second stage is your goals. Here you need to understand what you want. To set objectives correctly, you can use the SMART method. According to this methodology, the goal must meet the following requirements: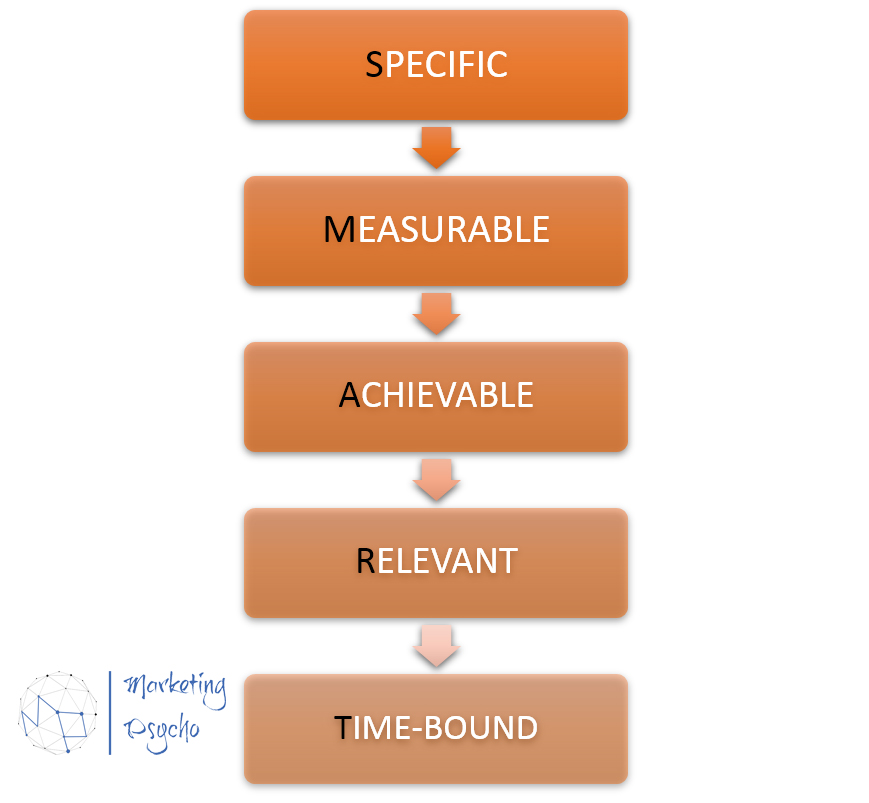 Step 3. Strategy

How do we get there?
Strategy is long-term actions aimed at achieving the main goals of the company. Developing a strategy does not mean immediate action, but only determines the direction of further work. There are a large number of types of strategy, you should choose a strategy that will suit your company, based on the objectives that you set for yourself.
Step 4. Tactics

How exactly do we get there?
Tactic is a tool for the realization of the strategy. It is subordinate to the main objective of the strategy. Tactics are certain steps that you take on the way to achieving a goal.

At this stage, you need to work through each element of the marketing mix. The classic version of the marketing mix includes the 4Ps: product, price, place, and promotion. You can choose other options for this model based on your strategy.

Step 5. Action

Who does what when & how?
The fifth stage of the SOSTAC model defines what should be done in each of the tactics, that is, these are the specific steps that you will take to implement your plans. As part of this step, you can create a schedule of events, assign responsible persons, set a budget, and so on.
Step 6. Control

How do we know we will get there?
This stage is inextricably linked to metrics. You must determine the KPI for your plan and then track this data to be able to make changes or adjust the selected course in time.

SOSTAC allows you to create a clear and logical marketing plan for your business development. As a part of your strategy, you will be able to set the right objectives, as well as determine what actions need to be performed to achieve these objectives. At the same time, you will be able to control everything using pre-developed reporting.
To find more marketing analysis tips go to Marketing Analysis section of the website. Read more marketing, management and sales Book Reviews in the special section of the website.