I love movies with great shooting locations, when following the main characters we see the world through their eyes. That is why today for my Product Placement category I've picked Jason Bourne series.
A group of Italian fishermen finds a man floating in the Mediterranean Sea off Marseille, with two gunshot wounds in his back and a device with the number of a Swiss bank account embedded in his hip. Suffering from retrograde amnesia, he finds he is versed in several European languages and can perform uncommon tasks such as sea navigation and tying exotic knots in the ship's ropes, but he cannot remember anything about himself or how he got there. When the ship docks in Oneglia, he sets off for Zürich to investigate the bank account at the Gemeinschaft Bank. So Jason's journey begins.
We see Jason Bourne (Matt Damon) travel to Zürich via TGV high-speed rail service. And when he opens the package stored for him in Gemeinschaft Bank, we see American Express and Air France cards, Elegance contact lenses, Tag Heuer watch, along with fake IDs, money, etc.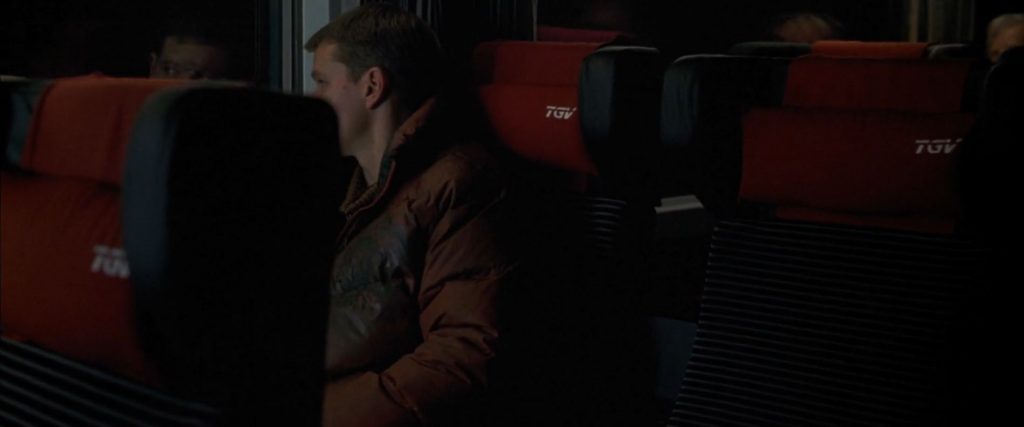 When the security team is checking the video surveillance footage, we see a good old computer display by Fujitsu and Panasonic TV. Another flashback is Motorola's pager we see further in the movie. Very popular devices back in 90's. One more Panasonic product we see in the movie is their corded telephone set.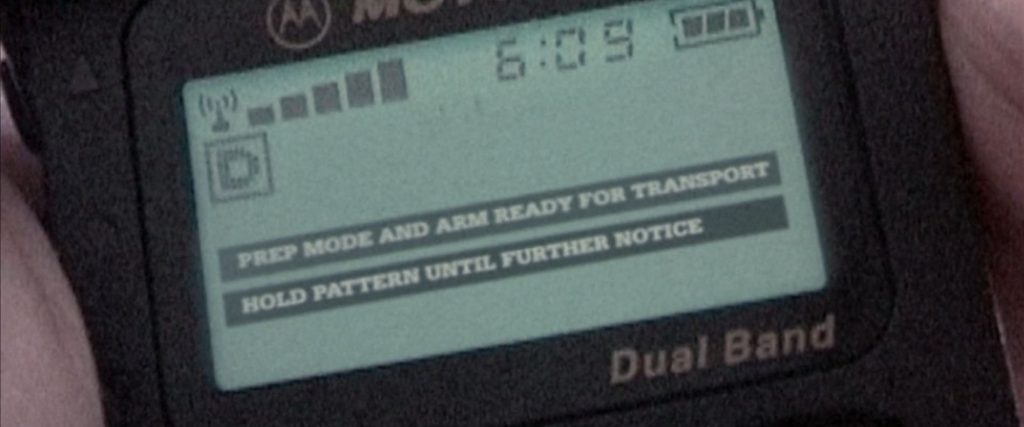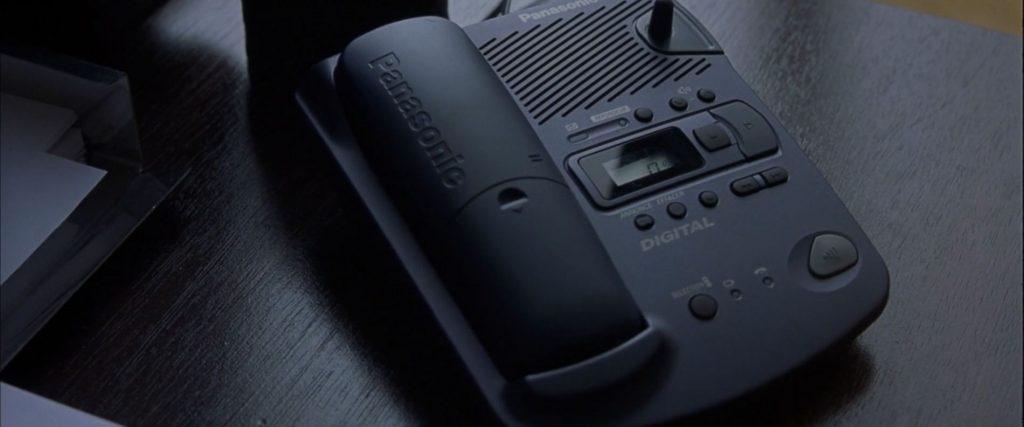 When Bourne and Marie (Franka Potente) hide at Marie's friend and have dinner, we see Jason drinking Heineken beer.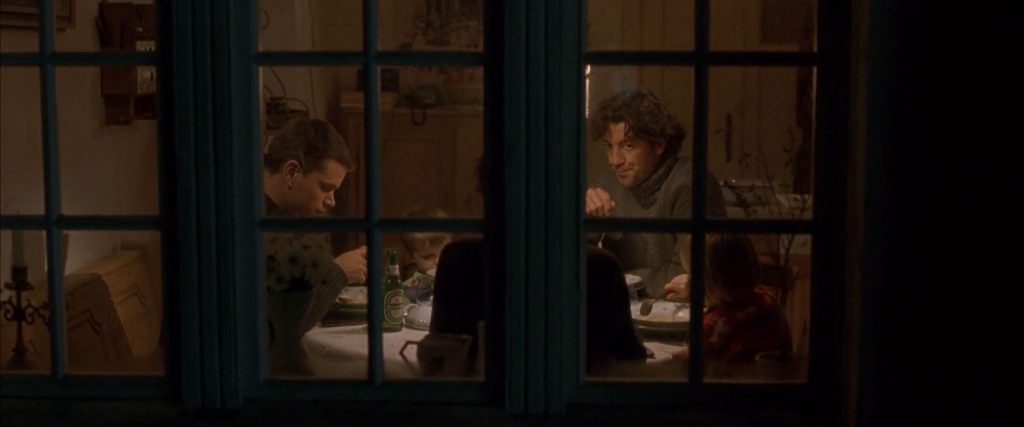 When Conklin (Chris Cooper) is going to meet with Bourne, we see him walking towards the bridge with Givenchy logo in the background. Same time a killer arrives in Paris to kill Conklin for his mistakes. Here we see Air France planes. In the airport we spot Estée Lauder advertising.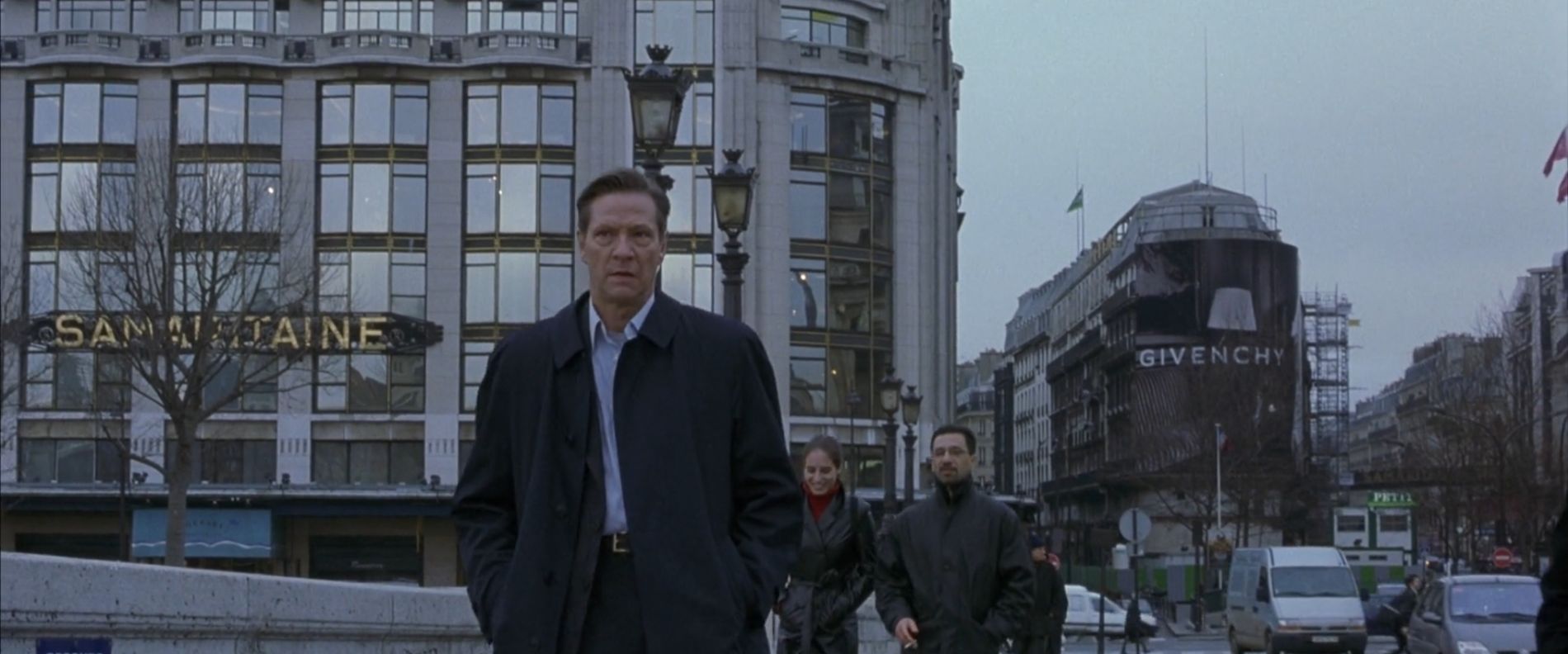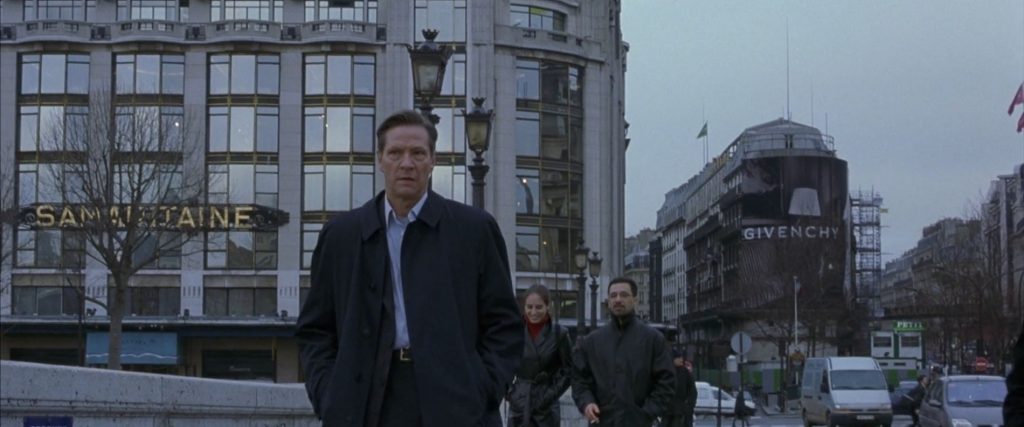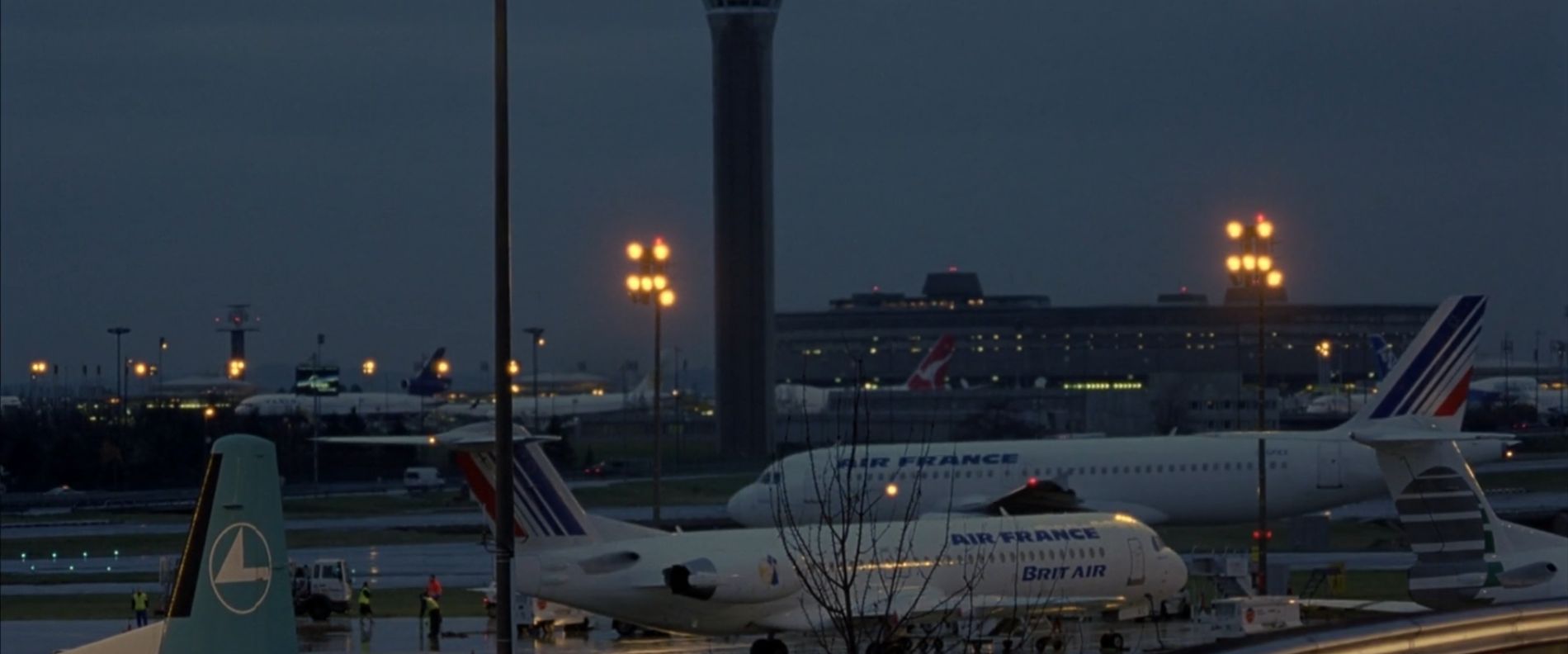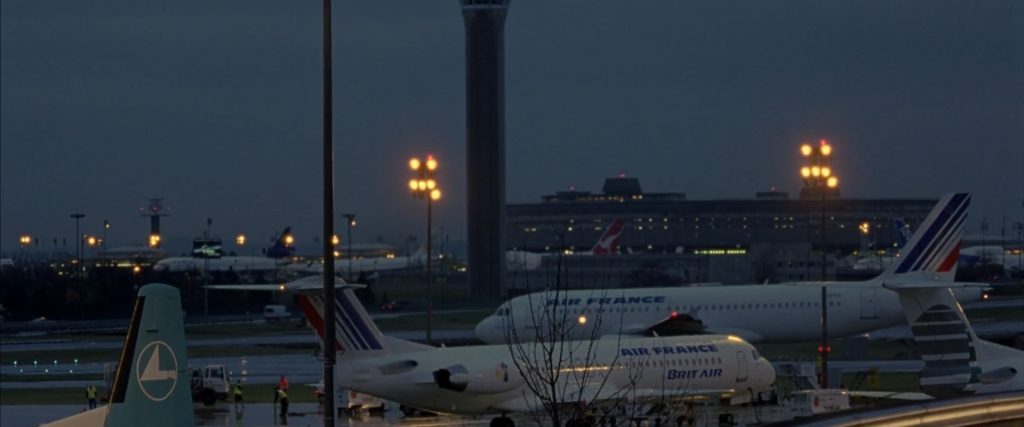 In the end of the movie when Jason meets Conklin, holding him at gunpoint, he finally begins to remember his last mission. He had backed out of the Wombosi (Adewale Akinnuoye-Agbaje) assassination after seeing Wombosi's children. Bourne was then shot by Wombosi while escaping the fast-moving boat and left behind for dead in the water.
Sometime later, Jason finds Marie in Mykonos, renting out scooters to tourists.
Two years after the events of The Bourne Identity, Bourne and Marie are living in Goa, India. Bourne is having flashbacks of an assassination in a Berlin hotel. Meanwhile, in Berlin, a CIA officer under Deputy Director Pamela Landy (Joan Allen) is trading $3 million for the complete "Neski Files," documents concerning the theft of $20 million from the CIA, seven years earlier.
They are to complete the exchange in an office building in Berlin. During the exchange, an assassin named Kirill (Karl Urban) plants Jason Bourne's fingerprint on a bomb in the building's basement which kills the power and proceeds to kill the agent and the source, stealing the files and money. He sells them to Russian oil magnate Yuri Gretkov (Karel Roden). Kirill travels to Goa in order to kill Bourne, but Bourne spots him and flees with Marie. Just as Bourne and Marie are driving away, Kirill fires at the driver whom he believes to be Bourne but is, in fact, Marie, killing her and causing the car to veer off the bridge into a river. And here Jason's journey continues.
In Goa we see Bourne doing morning running, when he stops to buy some water in a stall full of Lay's chips. After Goa we see a crew working in Berlin's crime scene, when they identify Bourne's fingerprints. Here we see HP pocket computer.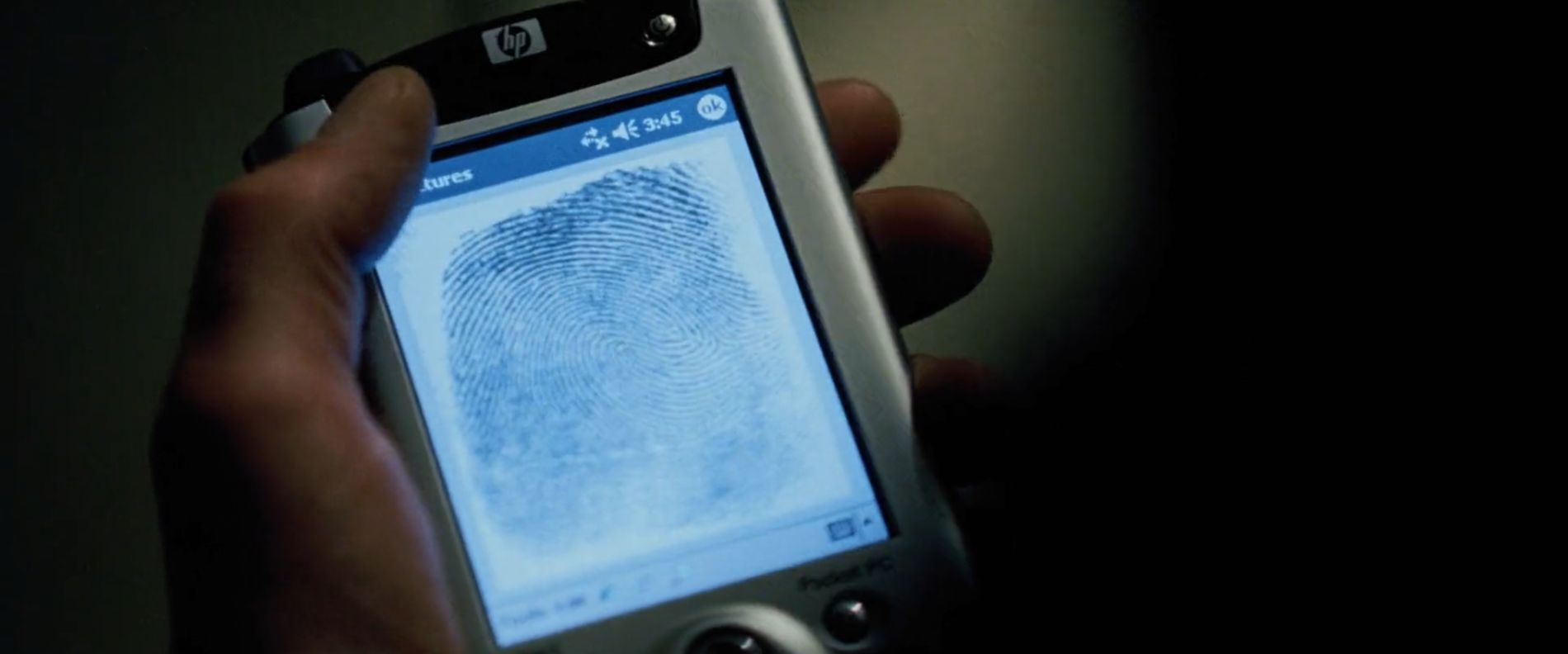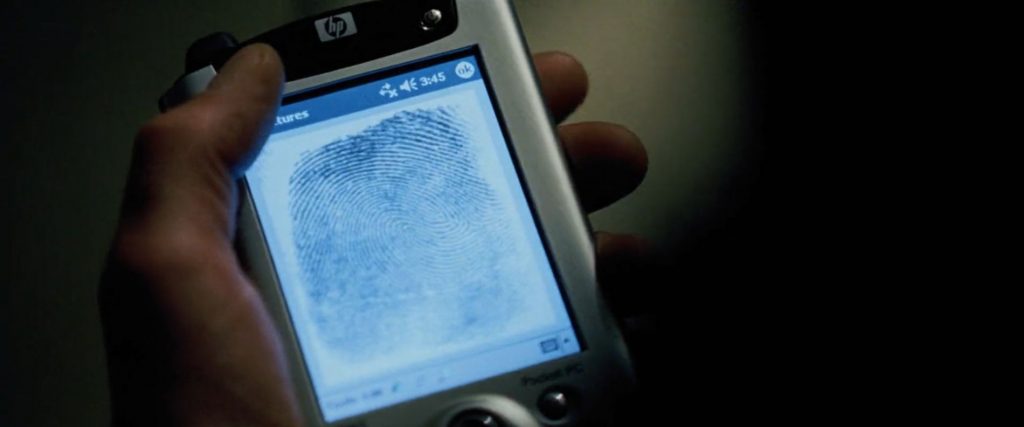 When Kirill travels from Goa to Russia he uses Aeroflot airlines. Later in the movie, when CIA tries to locate Bourne, we spot IBM laptop and Sony display.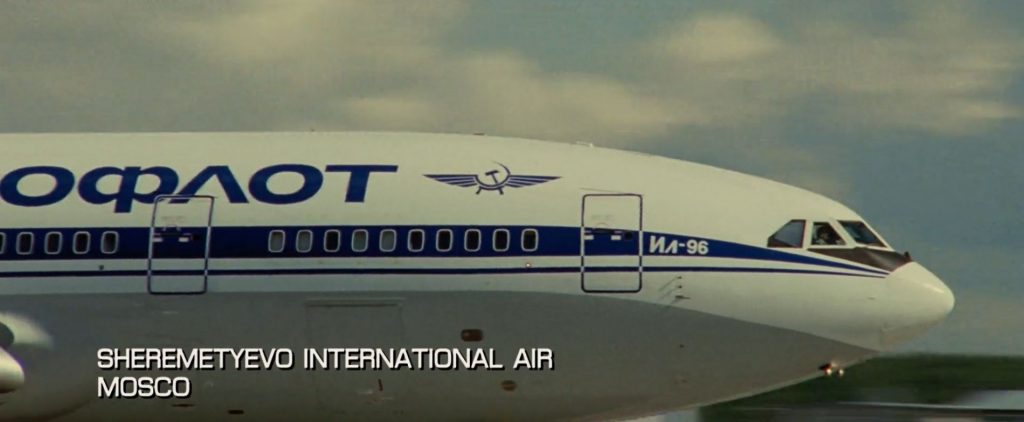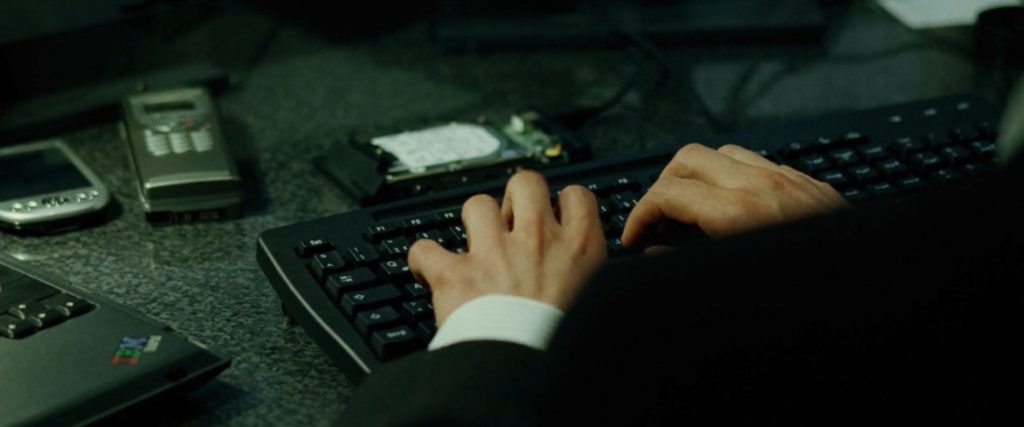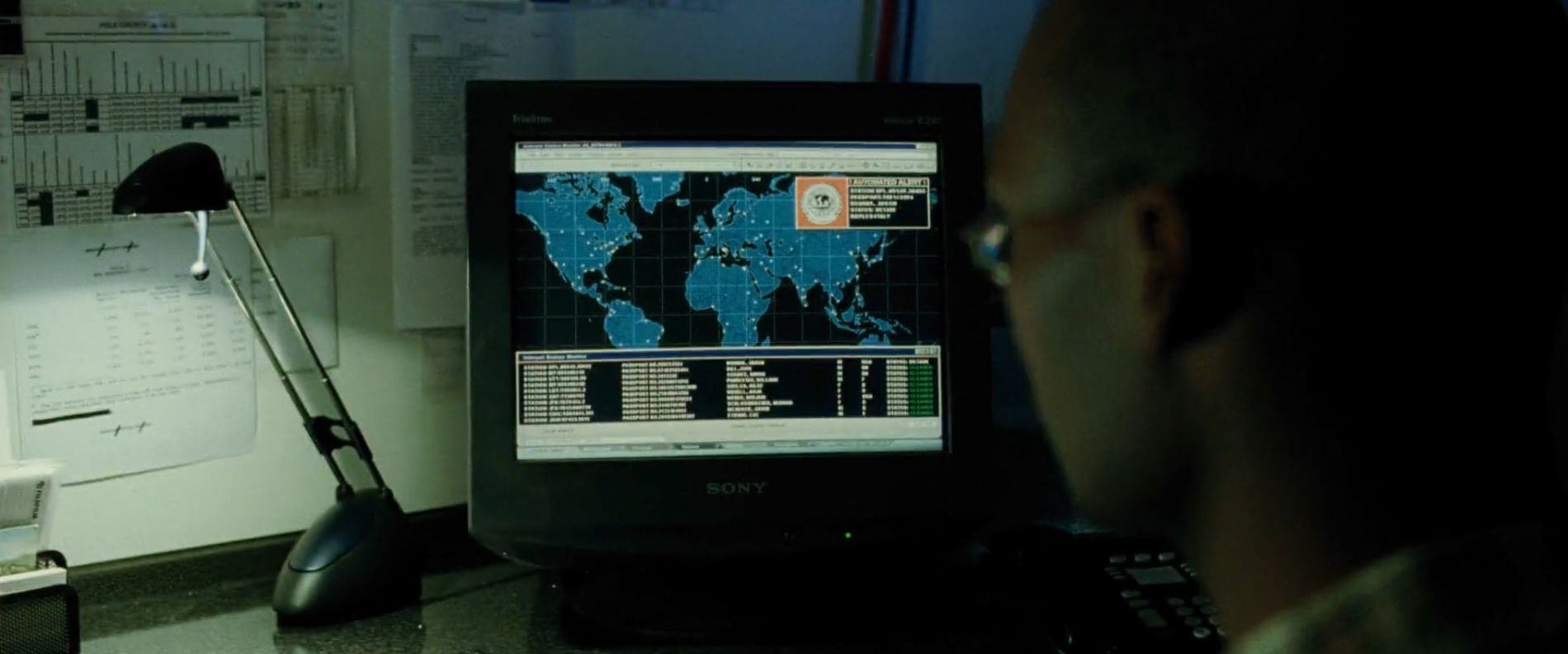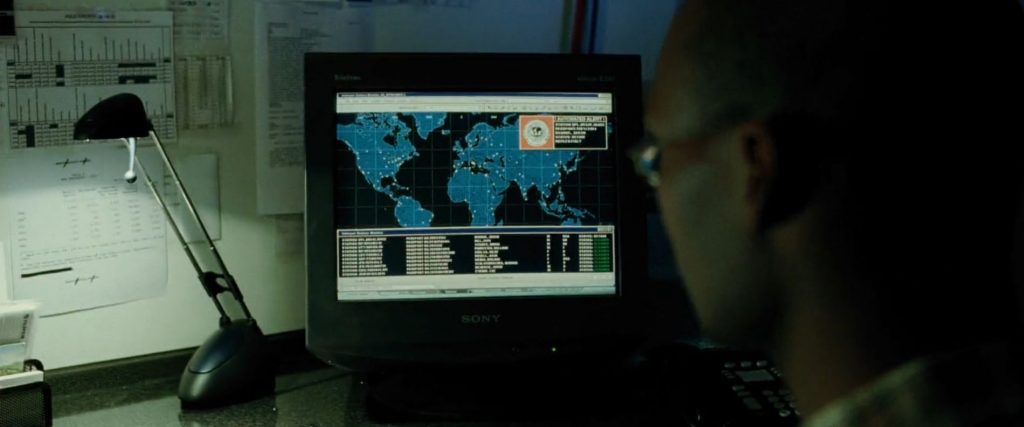 When Bourne is being held in Naples airport, he uses Chipdrive sim card reader which he hooks to Siemens mobile phone.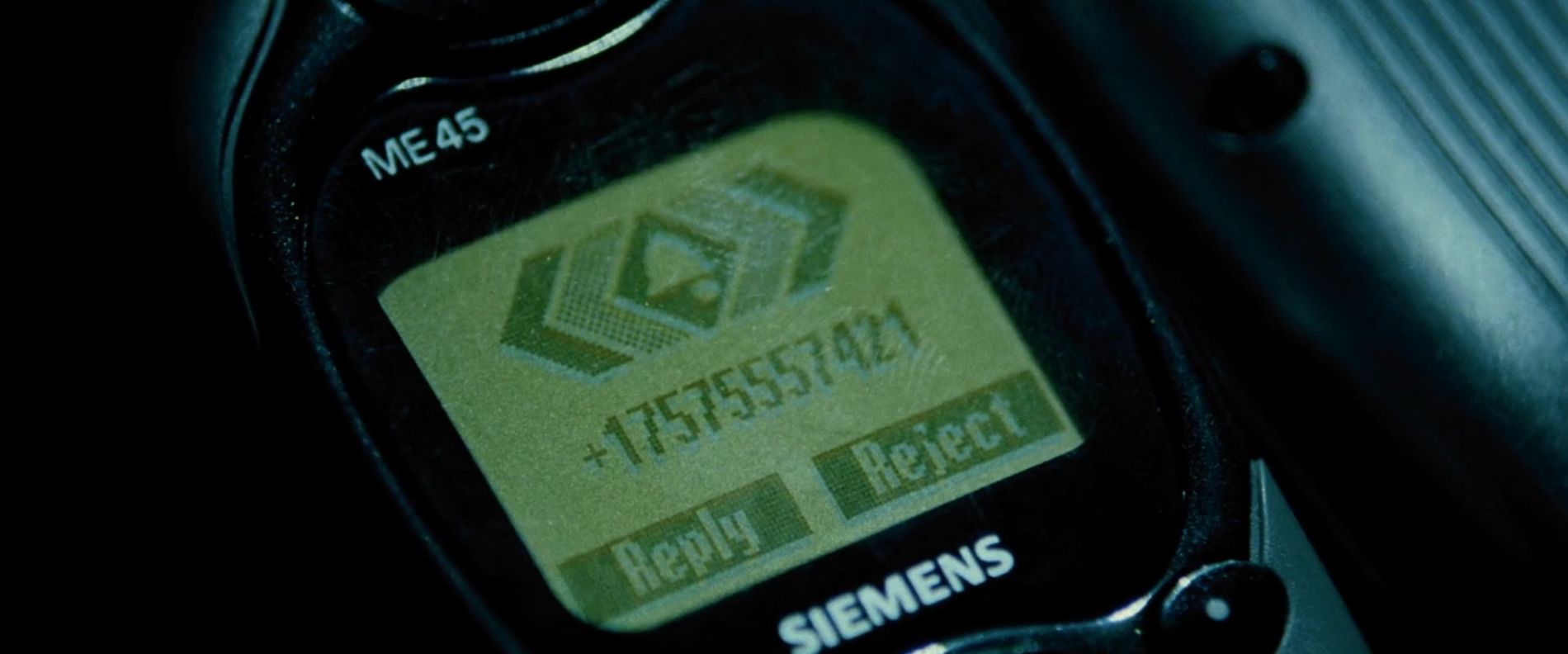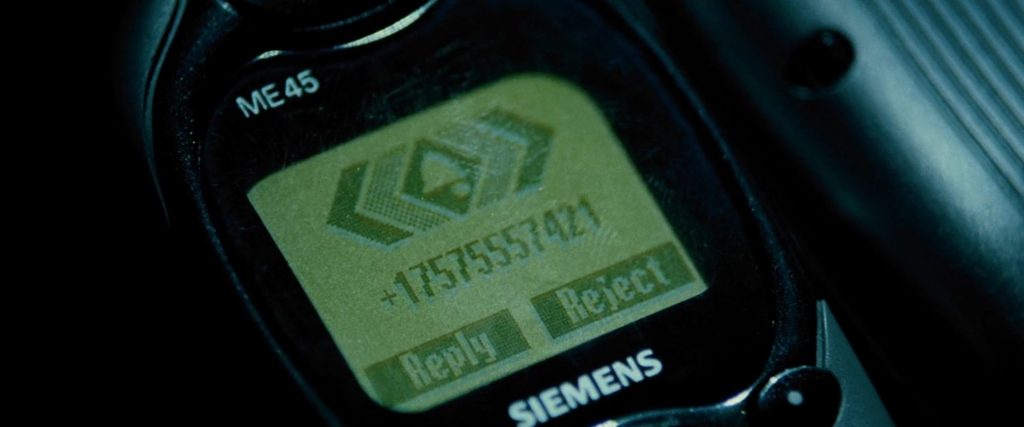 Later in CIA we see Pam Landy and her colleagues to study Bourne footage via Sony display.
When Bourne comes to Berlin, we spot various brands here like supermarket network Lidl, telecom company T-Mobile, or industrial giant Bosch.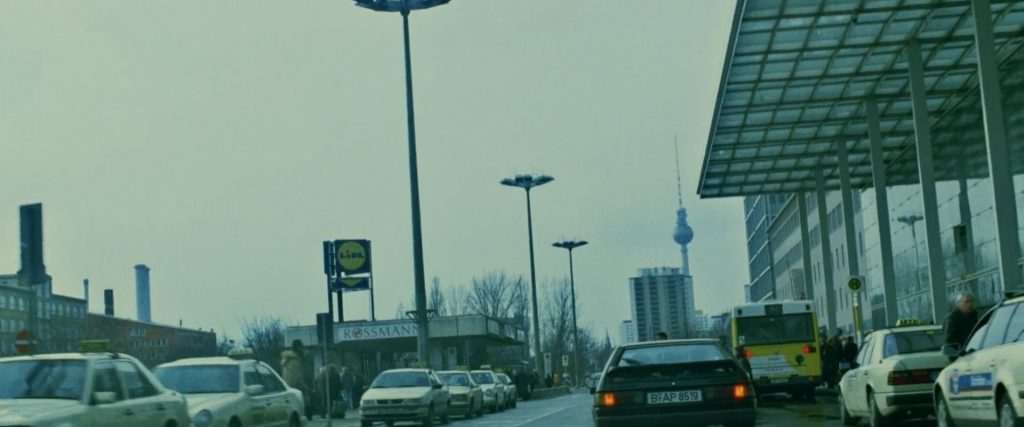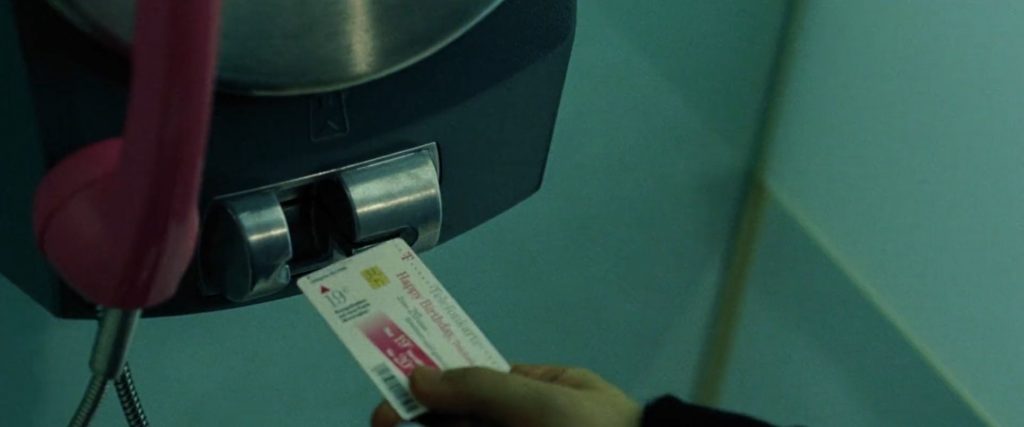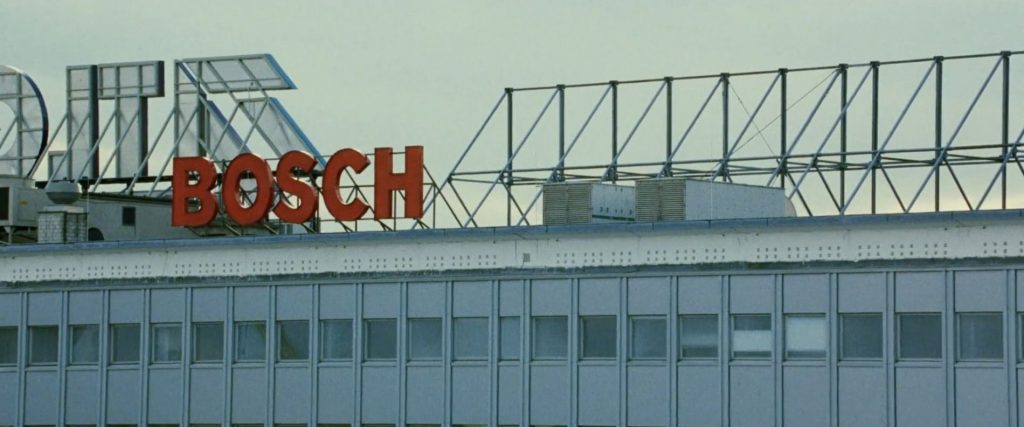 After Berlin Jason goes to Moscow. Here in the streets we have enough time to spot Mvideo electronics store, Raiffeisenbank, N-Ergo fitness club and other advertising.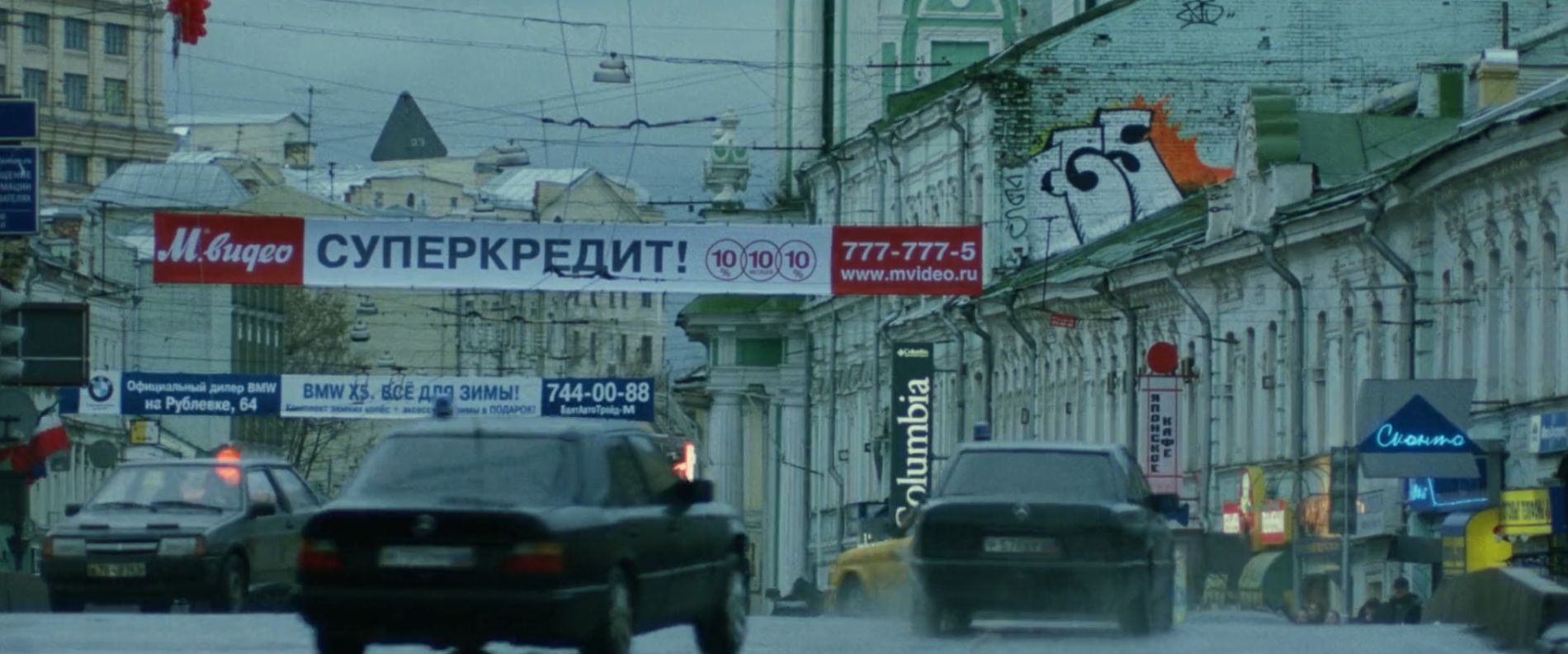 After an extended high-speed chase through Moscow in which Bourne's hijacked taxi is battered by the Moscow traffic and is forced to pull off some dangerous high-speed maneuvers to take out the Federal Security Bureau operatives, Bourne forces Kirill to crash. Gretkov is arrested by Russian police after Landy provides them with the evidence she got from Bourne. Bourne proceeds to the apartment of Irena Neski (Oksana Akinshina), Vladimir Neski's daughter, where he informs her that her mother did not kill her father and then commit suicide; Bourne had killed them both on a mission gone wrong, and he apologizes.
Wounded from the car chase, Jason Bourne is still evading the Moscow police. Cornered by two officers while breaking into a medical clinic to treat his wounds, Bourne overpowers the officers and leaves them alive as he escapes, saying to one that his argument is not with them. The story continues six weeks later as Simon Ross (Paddy Considine), a security correspondent for The Guardian, meets with Neal Daniels (Colin Stinton), the Madrid CIA station chief, in Turin, to discuss Treadstone and to look for information on Jason Bourne.
Bourne goes to Paris to tell Marie's brother, Martin, of her death, then heads to London by train and reads an article in The Guardian where Ross describes Jason Bourne as a CIA officer. So the journey continues.
First brand we see in the third part of Bourne franchise is Panasonic with their display. In the next scene, when CIA is tracking Simon Ross, we spot Telex headset. As mentioned earlier, Simon works for The Guardian, which we see later in the movie.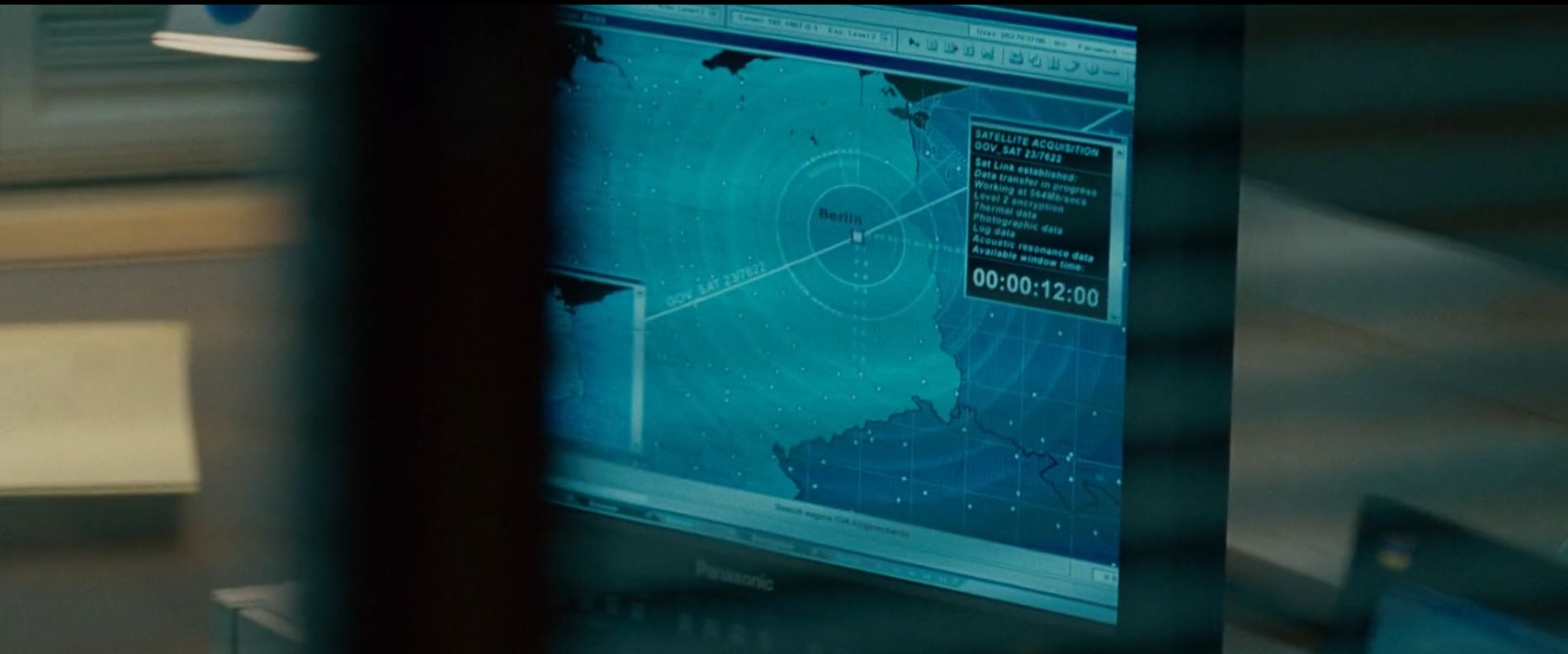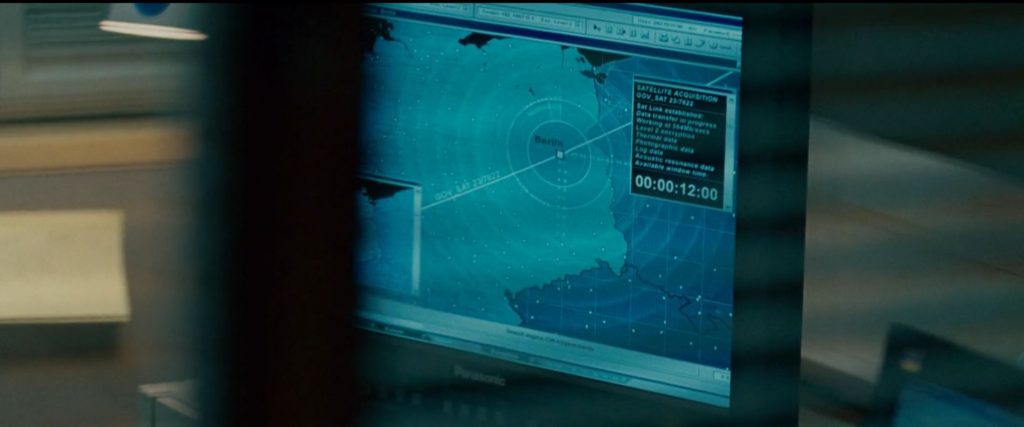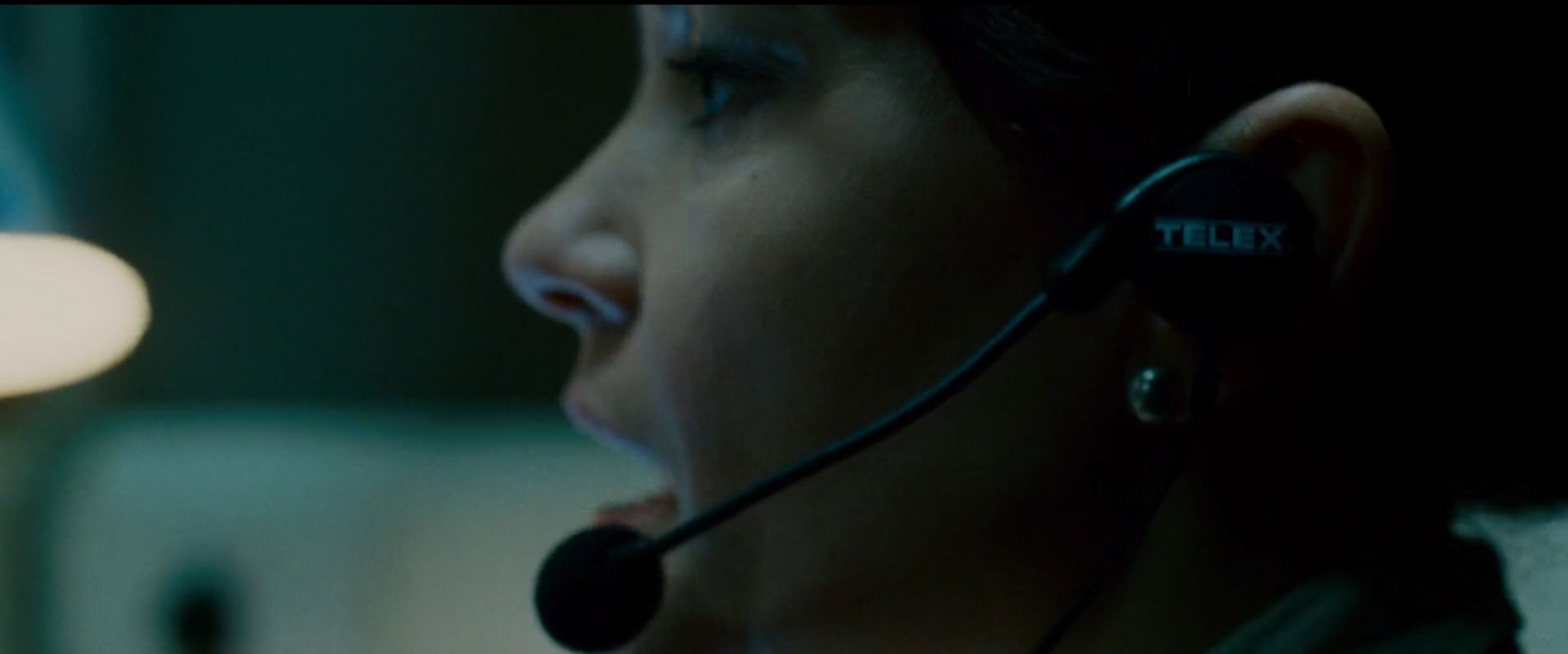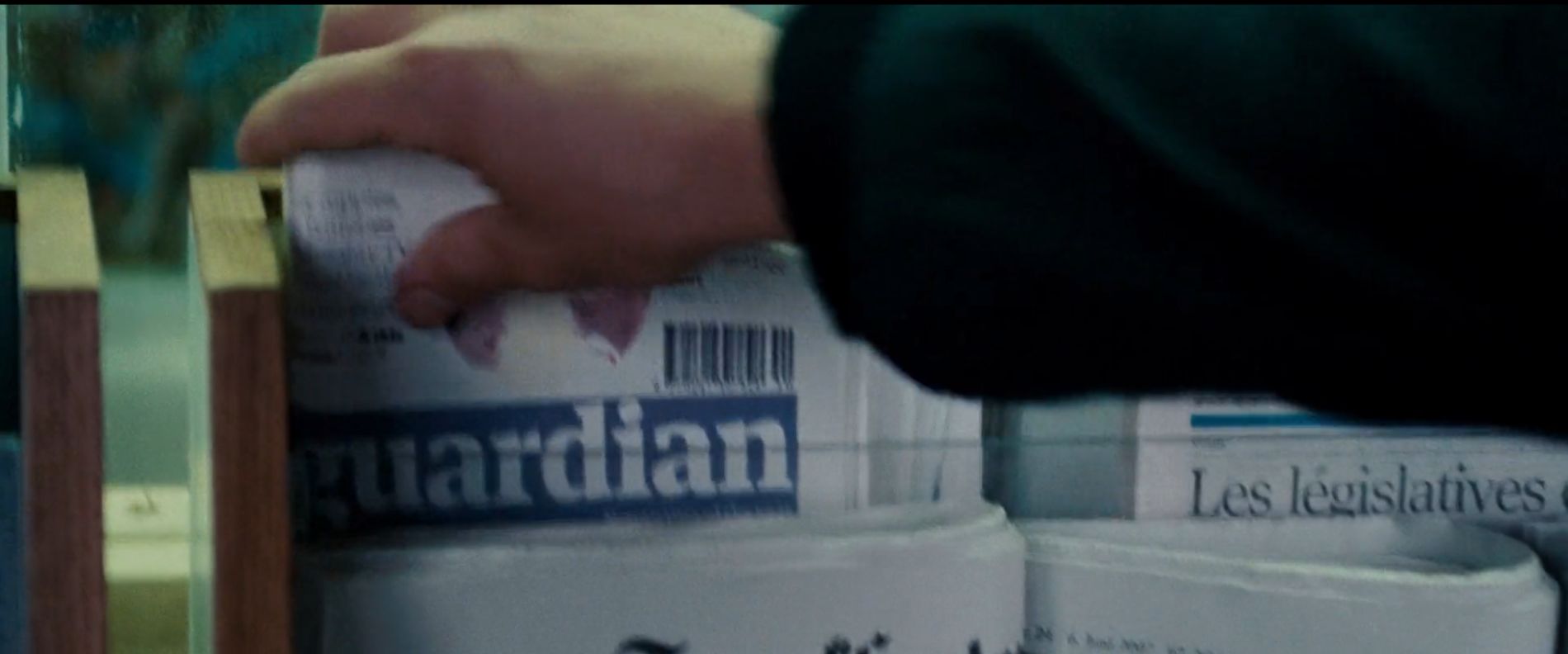 Back in CIA we see Panasonic phone, display, and HP displays. When they send information to the asset to kill Bourne and Ross, we see Motorola mobile phone. And Bourne buys same prepaid Motorola in London.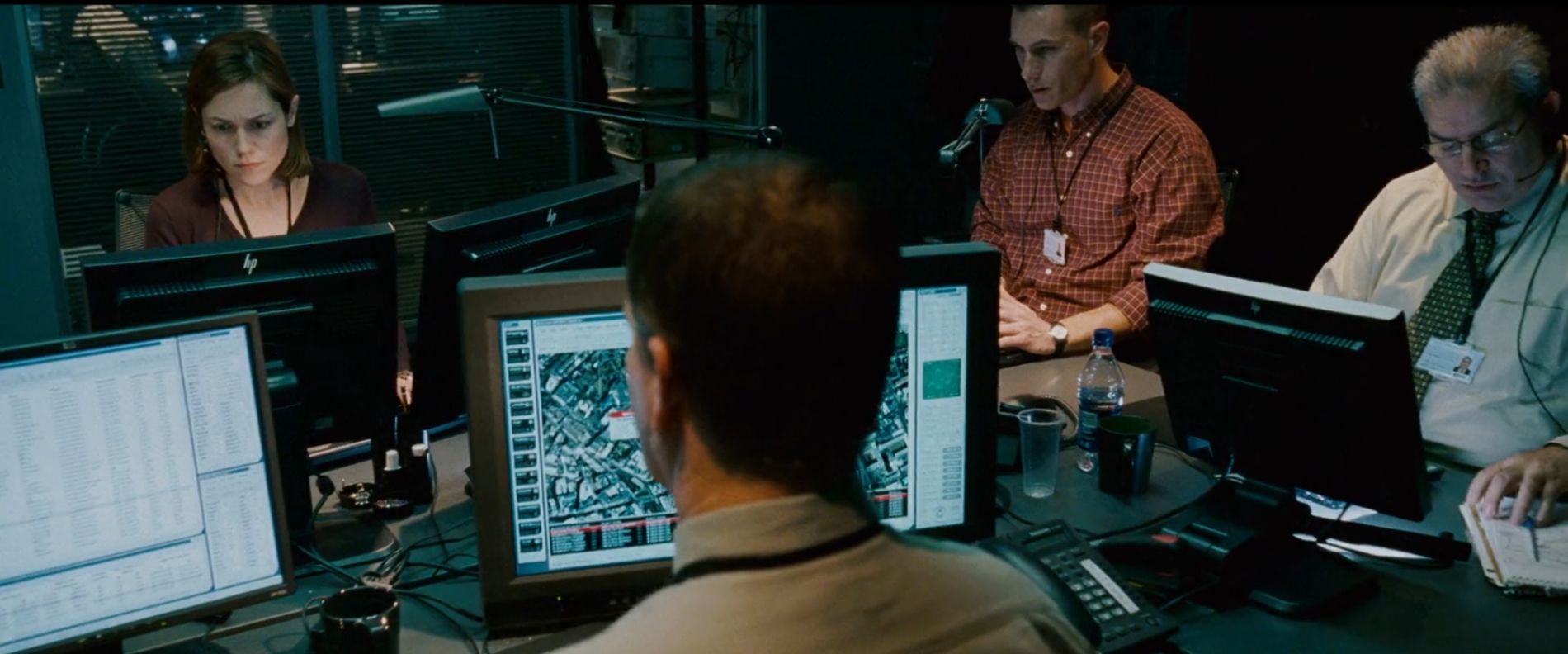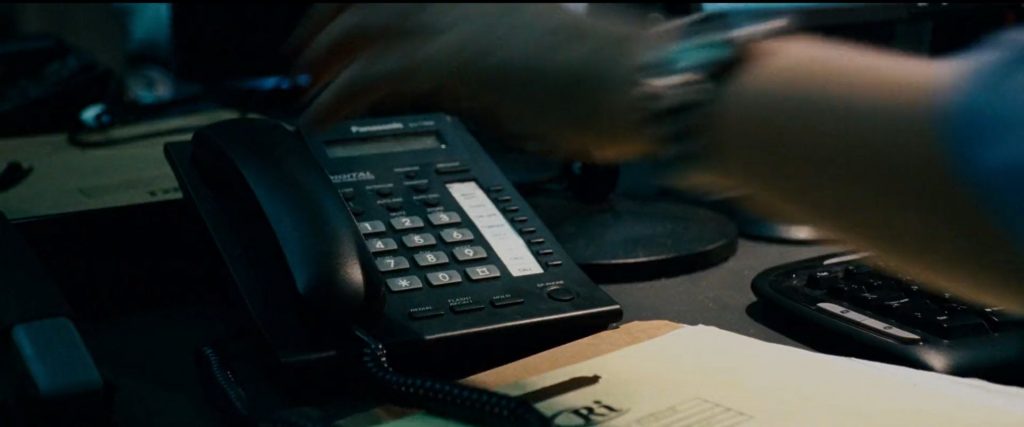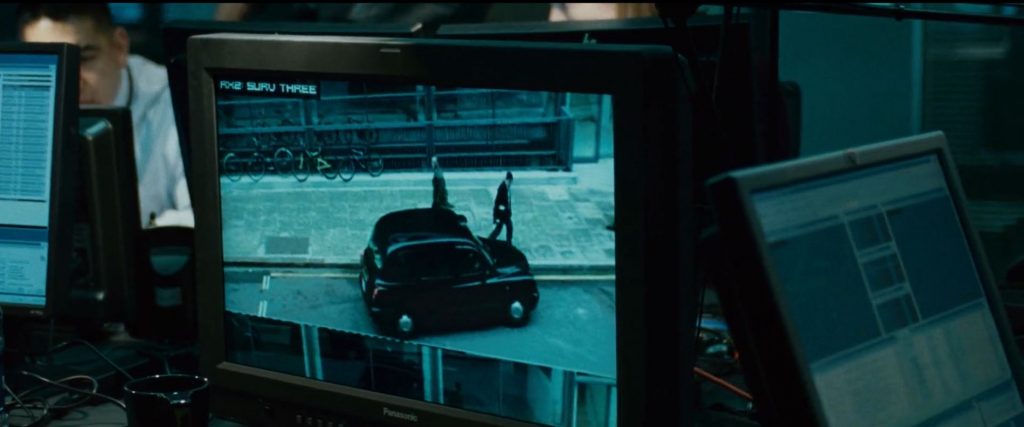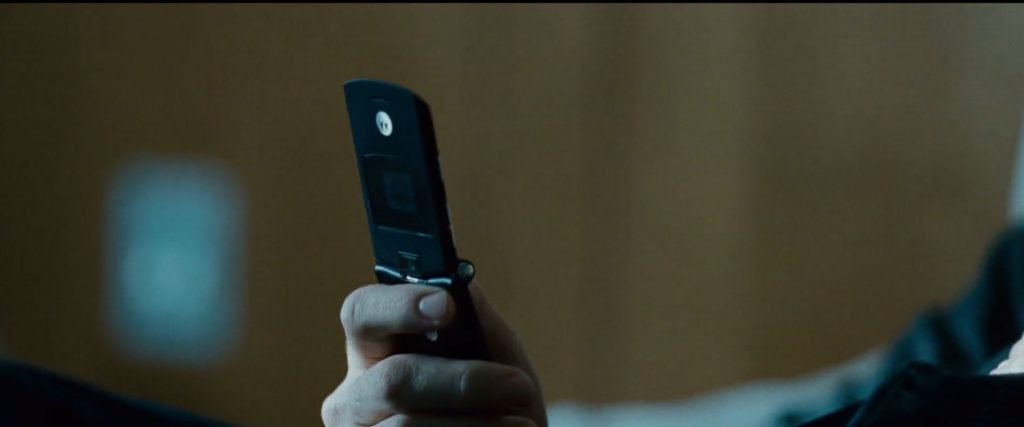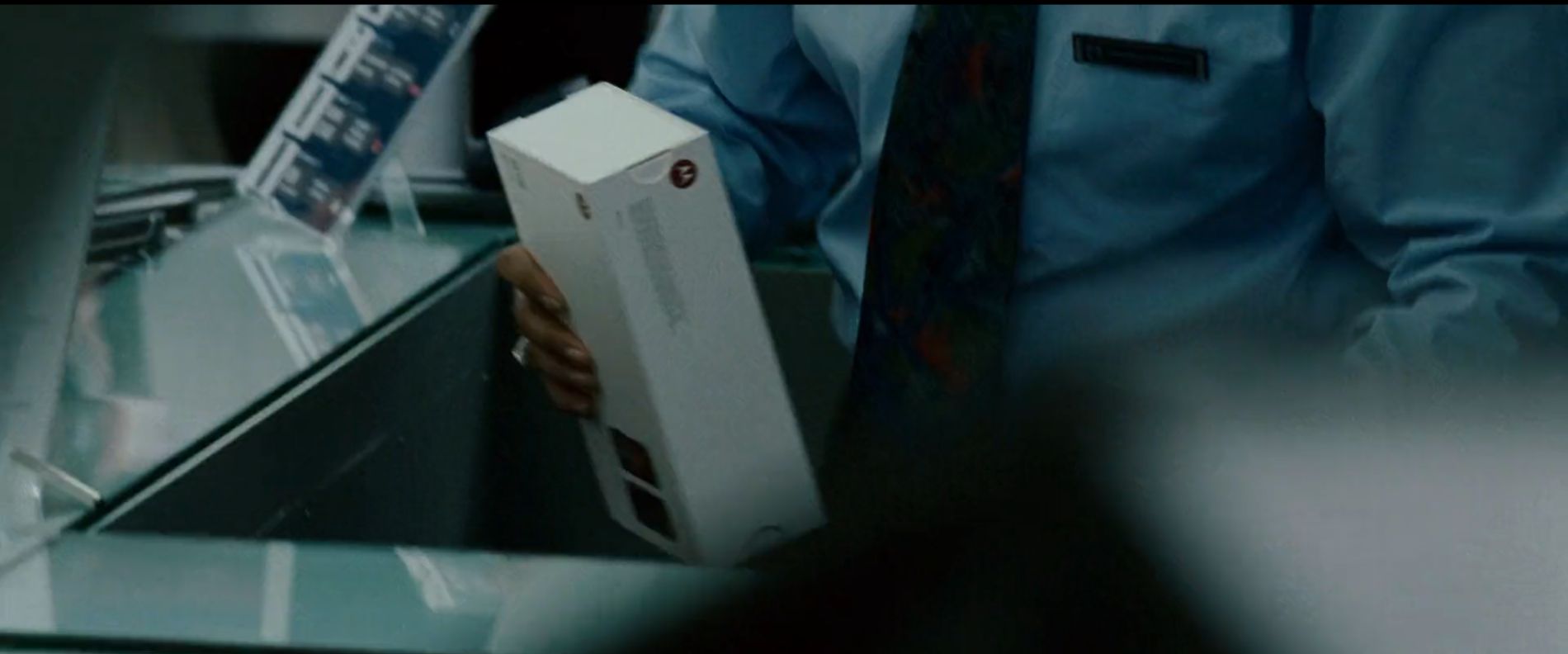 At the station we see a guy walking in front of Bourne. He is wearing Chicago Bulls jacket. At the same place we see Upper Crust, Delice de France, and Millie's Cookies baguette restaurants.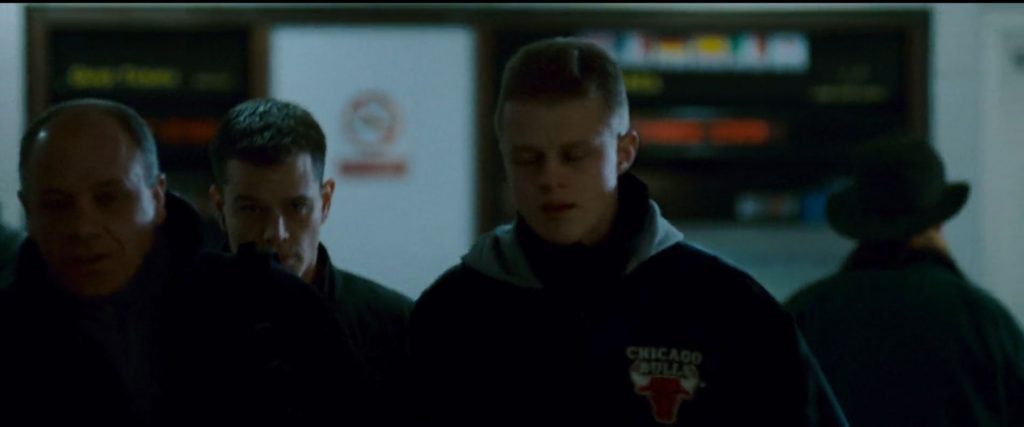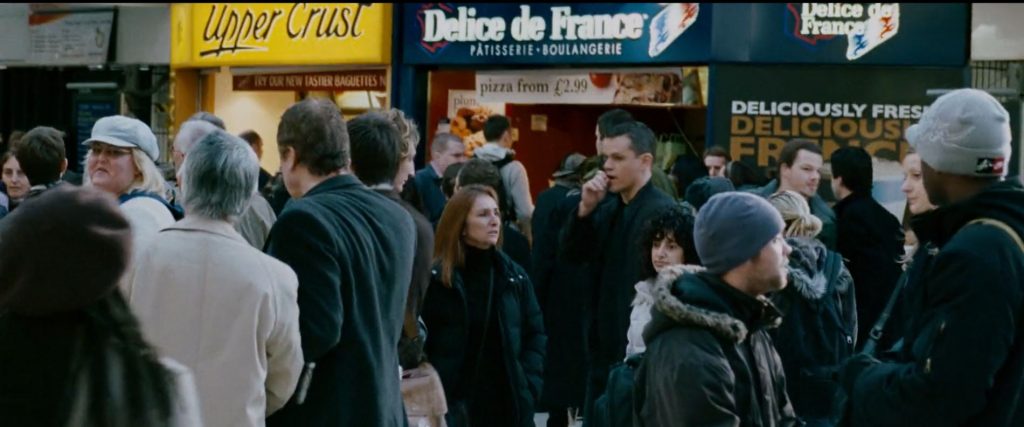 Here at Waterloo station we come across more product placement like Heat and Time magazines, Kronenbourg 1664 and Fosters beer,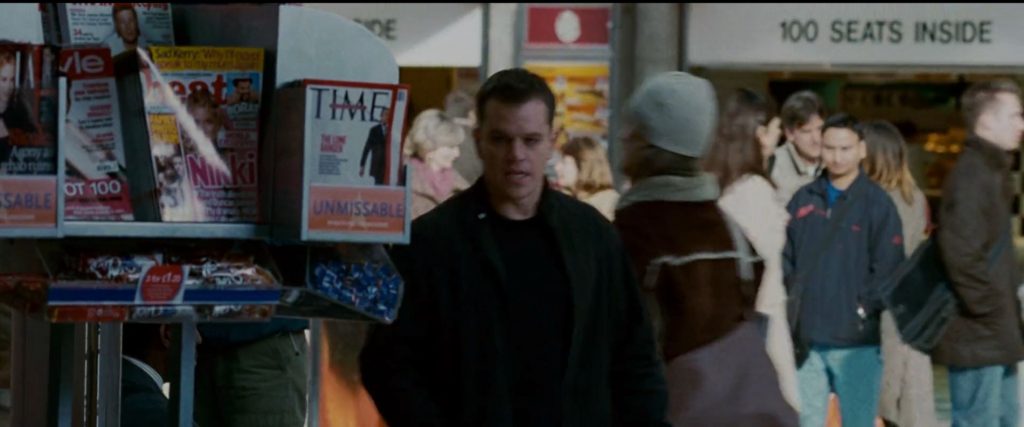 When the asset receives the updated information to his Motorola on his targets, we see him hiding behind MasterCard billboard. Same time we see from that point WHSmith bookstore.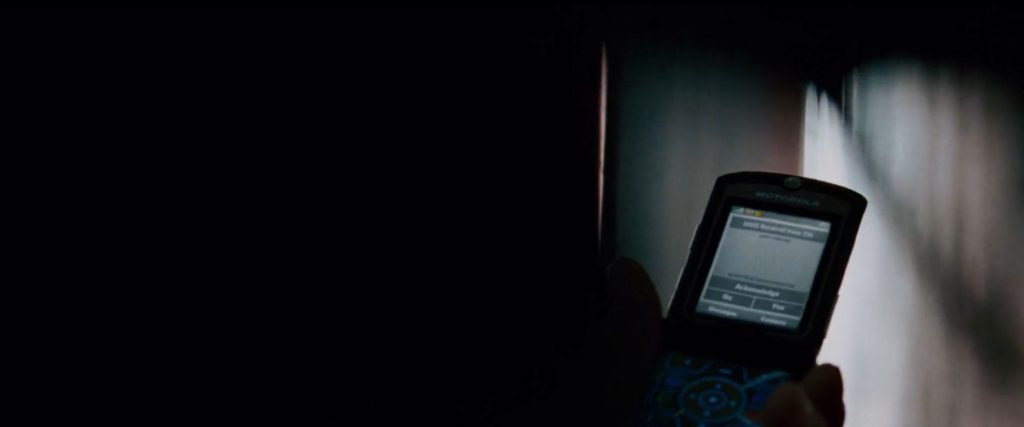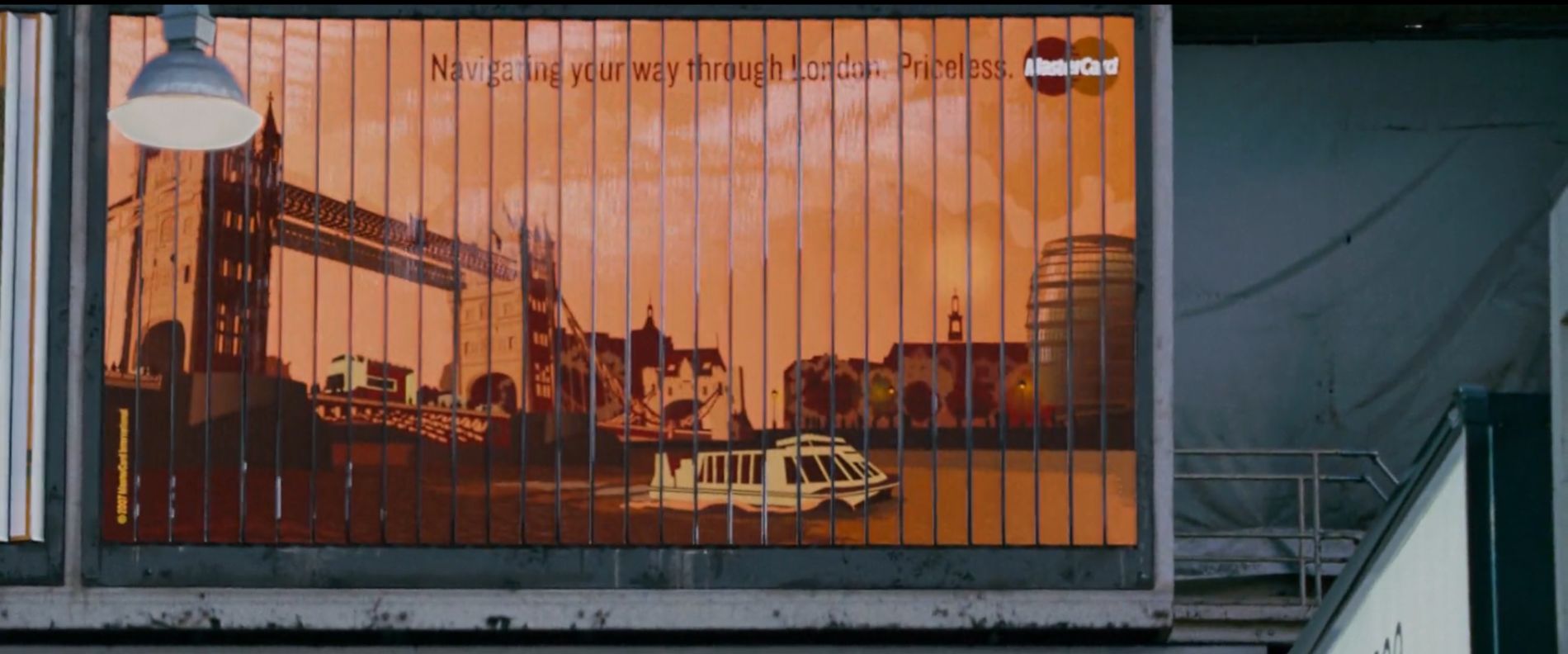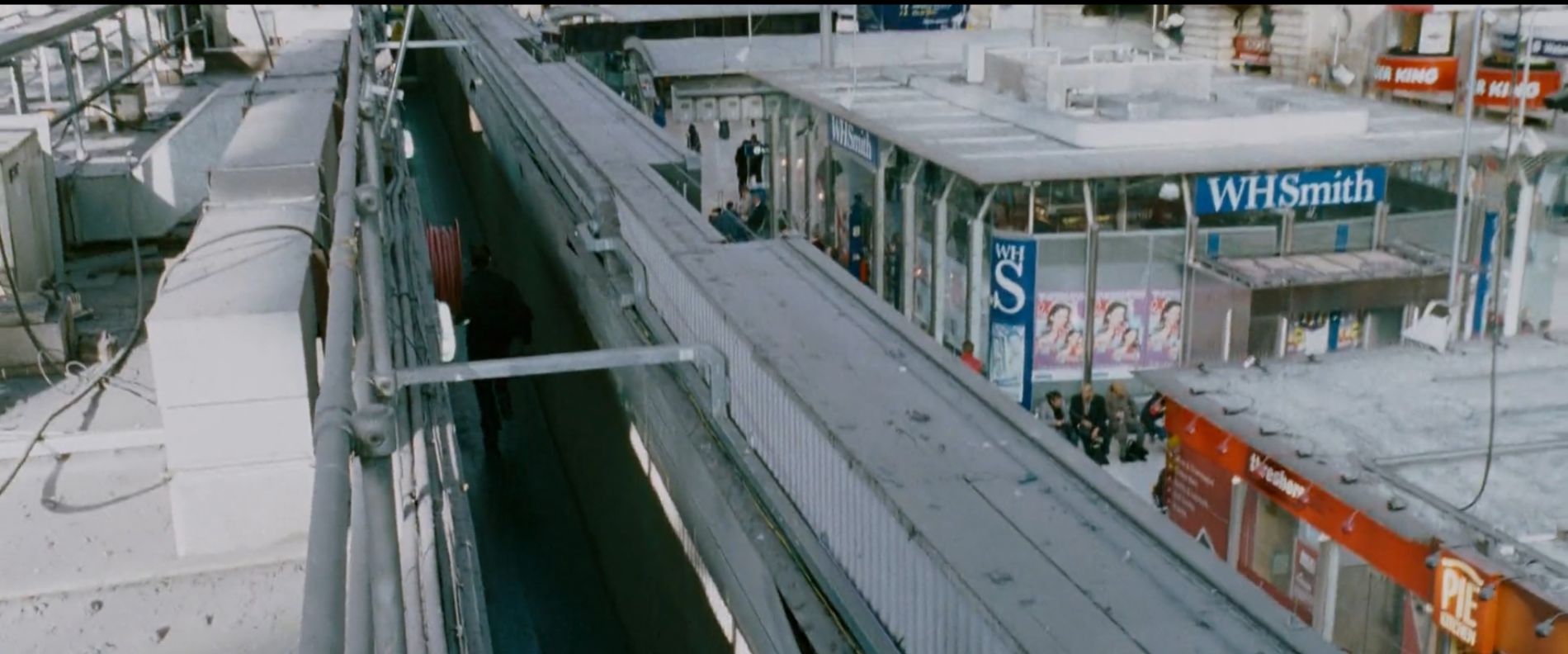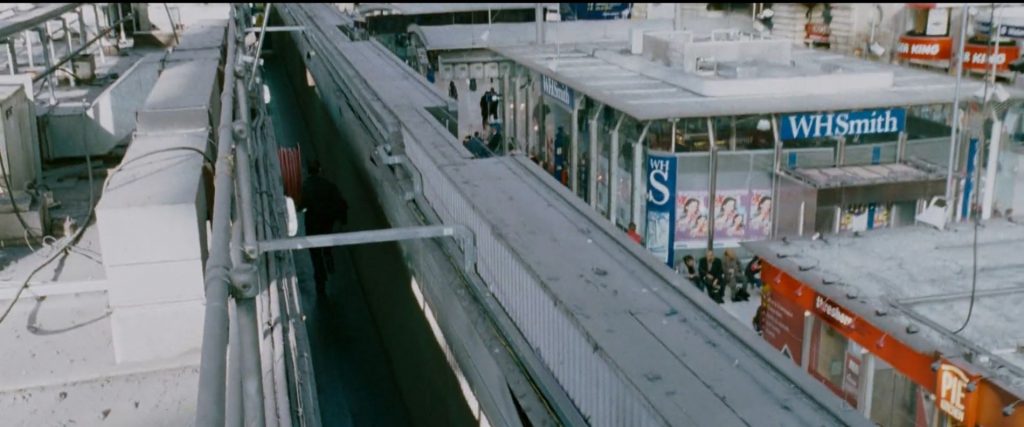 In the next scene of the movie we see Bourne using Google to find information about Sewell & Marbury group. Later Bourne meets Nicky, and she helps him to hack into CIA system. We see Norton antivirus installed on Nicky's laptop.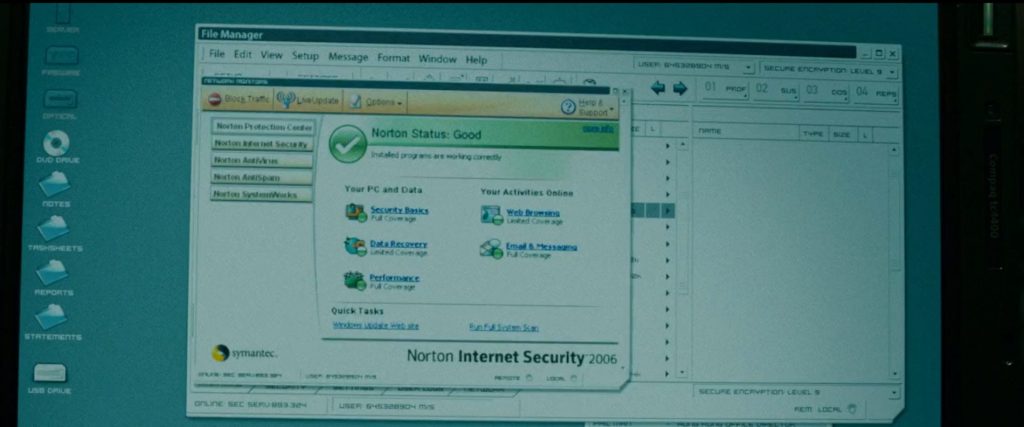 When Bourne gets inside the CIA building we see FedEx placement in the movie. And back in CIA Noah Vosen (David Strathairn) is tracking Pam Landy. We see her on a ViewSonic display.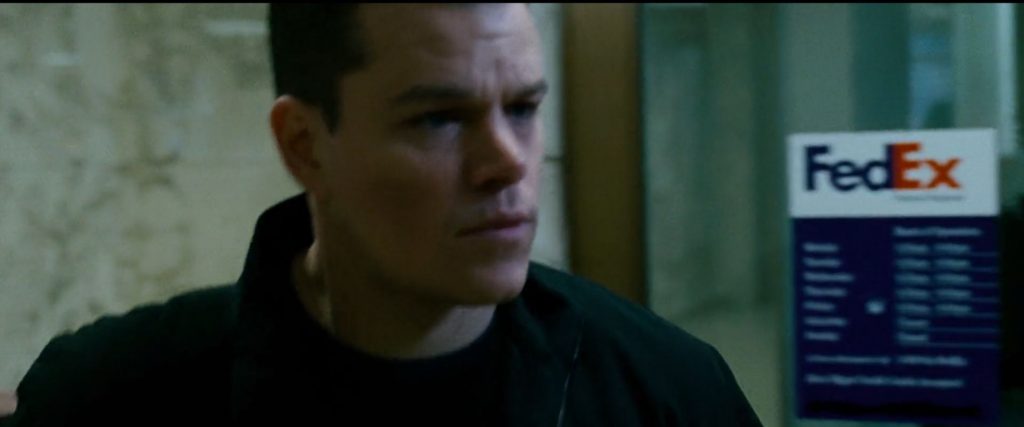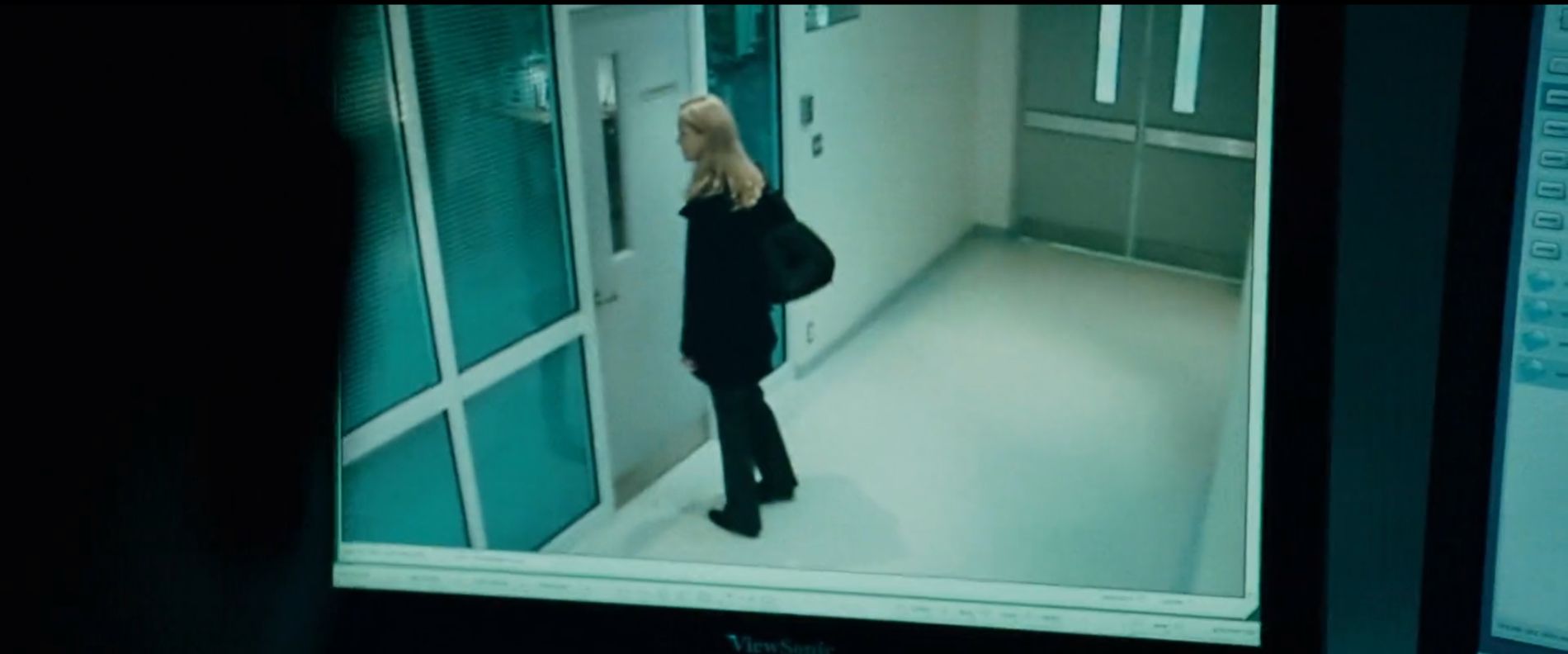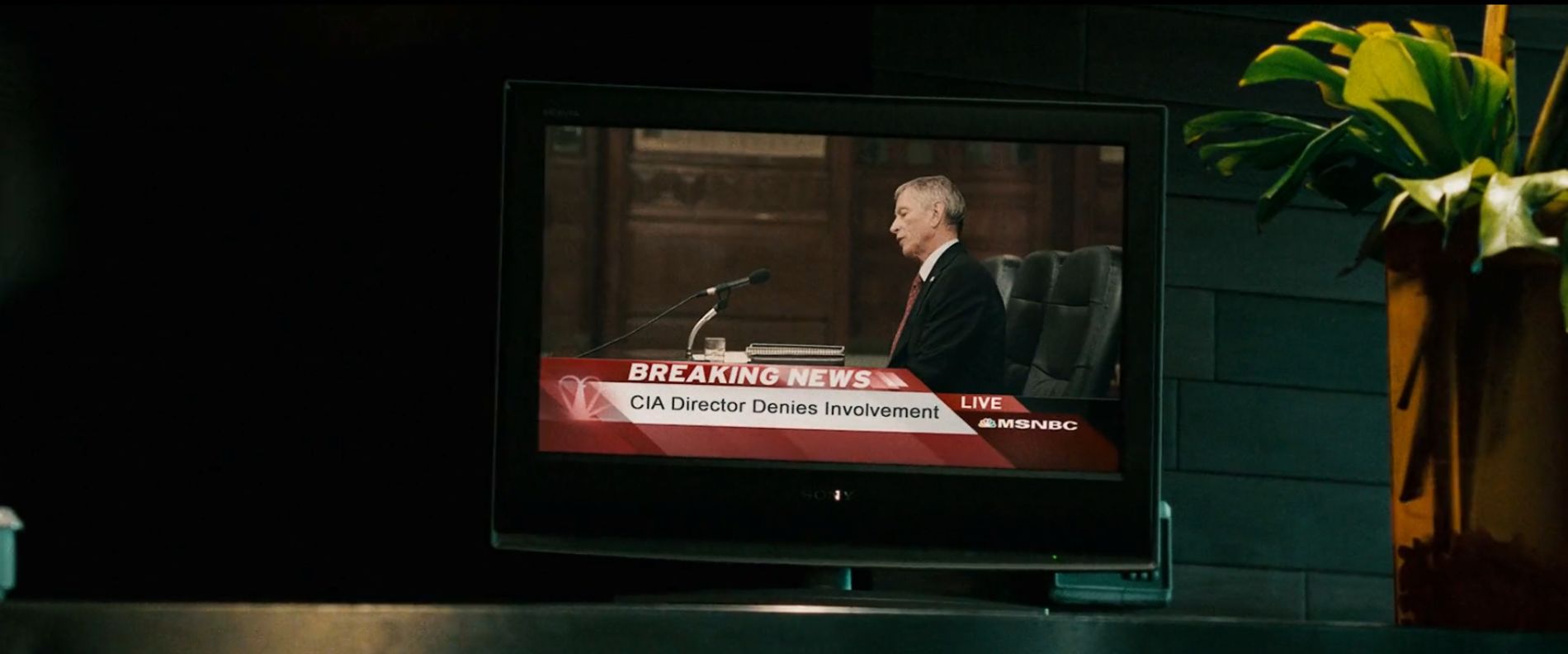 Sometime later, Nicky sees a MSNBC news report via Sony TV noting the exposure of Blackbriar, the arrests of Hirsch (Albert Finney) and Vosen, that CIA Director Ezra Kramer (Scott Glenn) is the subject of a United States Senate hearing regarding his conduct, and that Bourne was shot and fell into the East River. The report notes that after a three-day search, Bourne's body has yet to be found, at which Nicky smiles.
12 years after his disappearance, Jason Bourne unexpectedly resurfaces at a time when the world is faced with unprecedented instability. At the same time, a new program, Iron Hand, has been created to hunt him down while he is still trying to find all the answers to his past and family.
Everything starts with Heather Lee (Alicia Vikander) eager to be promoted in CIA. She is just waiting for the opportunity meanwhile going through The Washington Post articles about her colleagues. Here we see Dell displays and laptop. Later in the movie Dell will dominate with their product placement.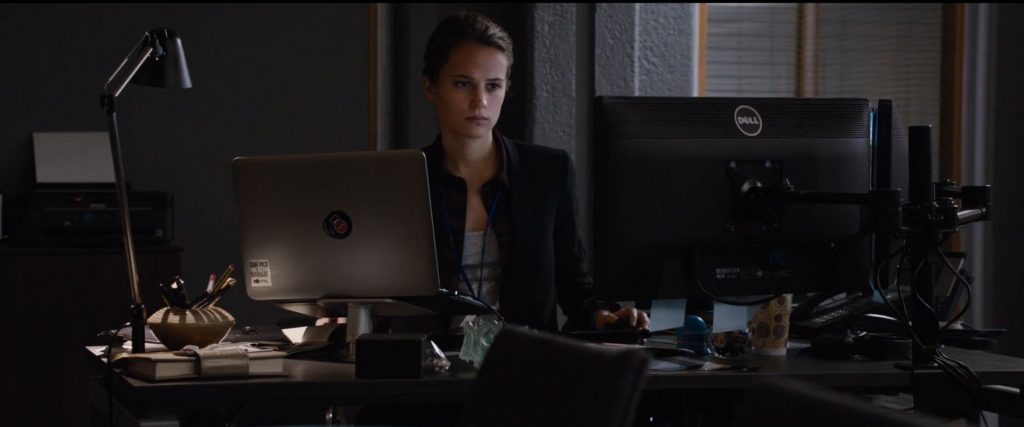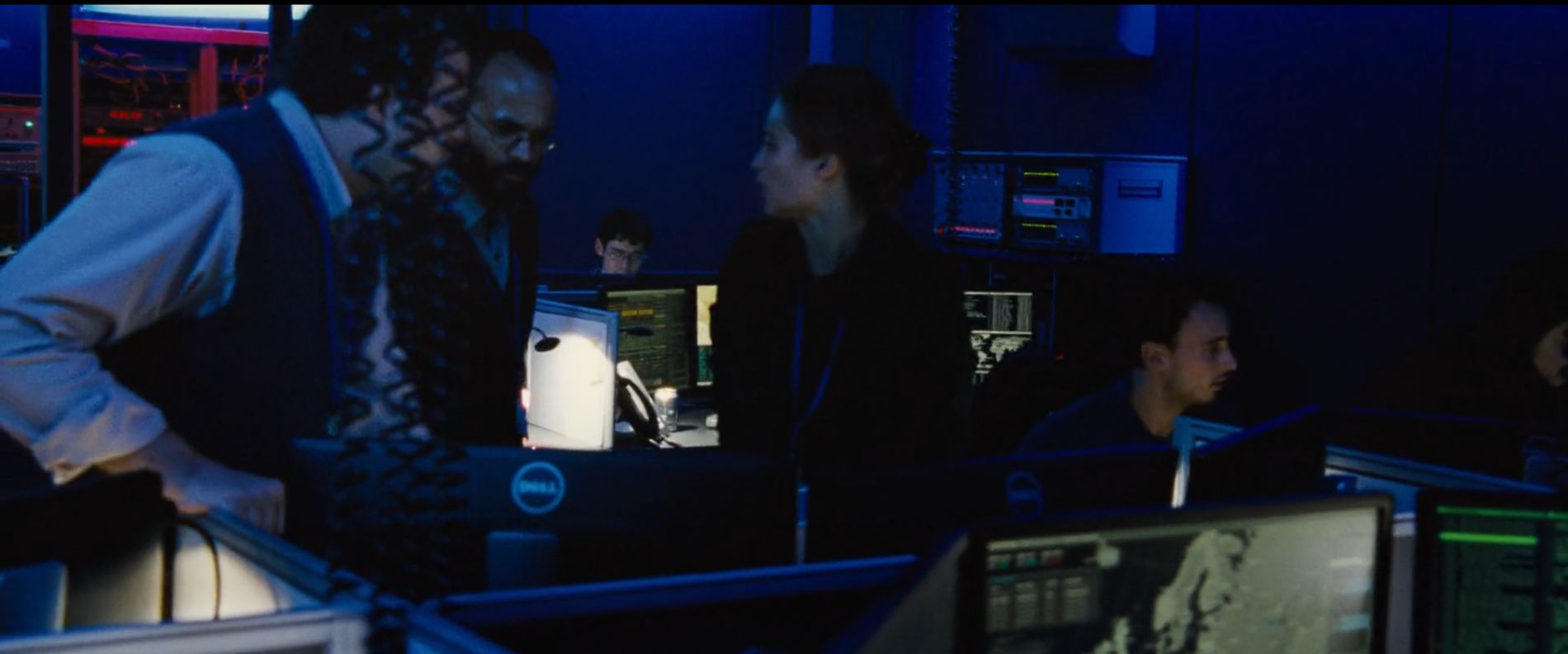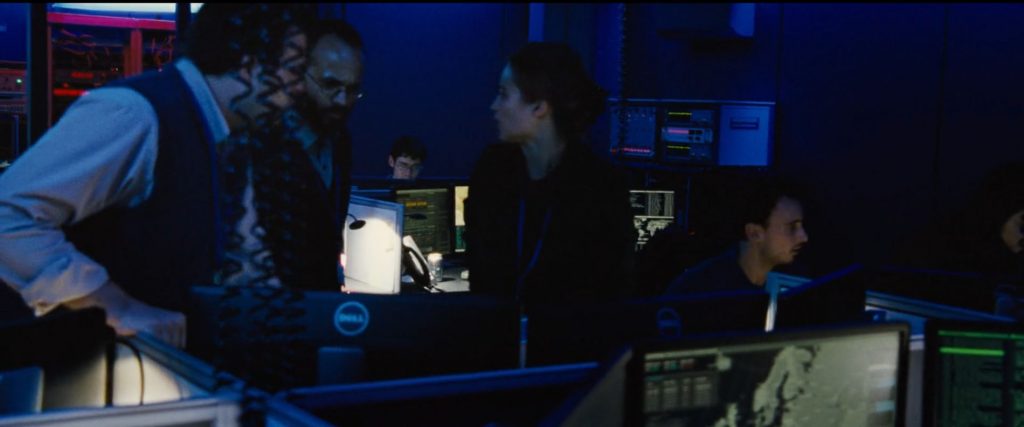 After Nicky's murder in Athens, Bourne found al the information Nicky had been preparing for him all that time. With Nicky's notes he's heading to the internet cafe to Google the coordinates. Back in the US we see Apple to enter the movie with their iMac and iPhone.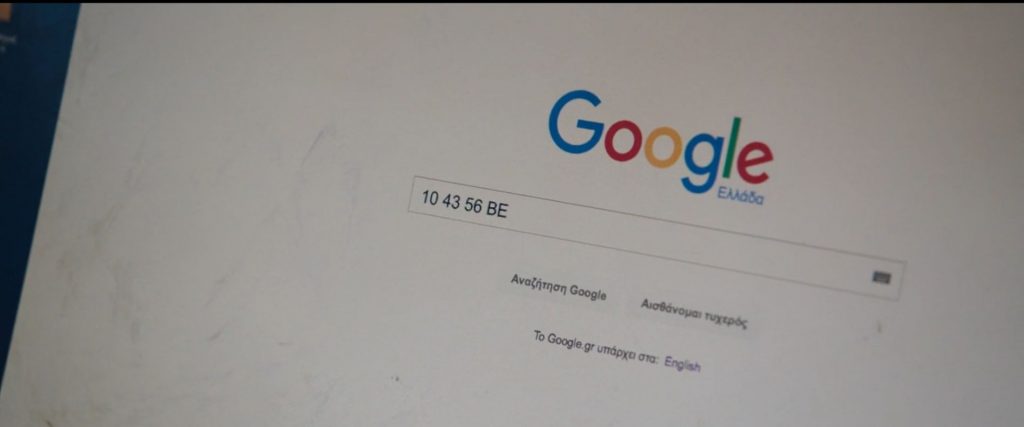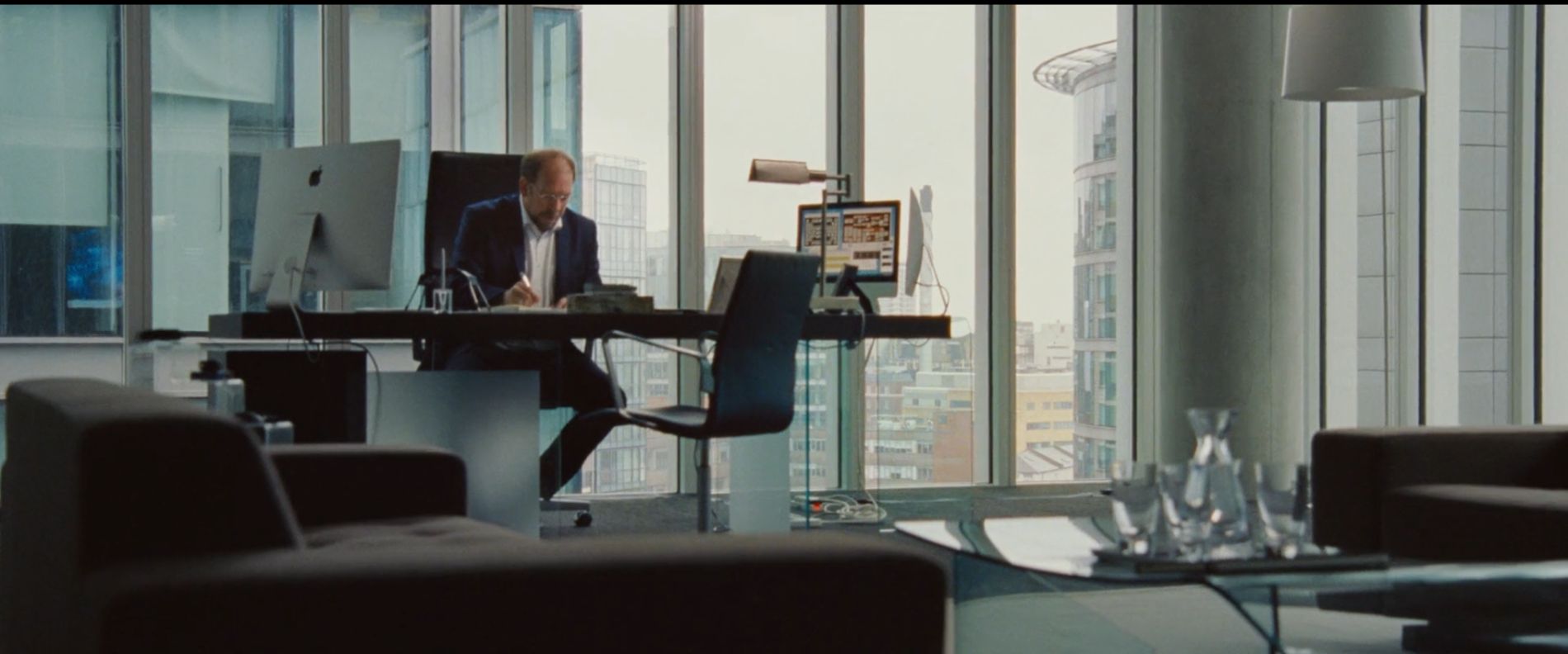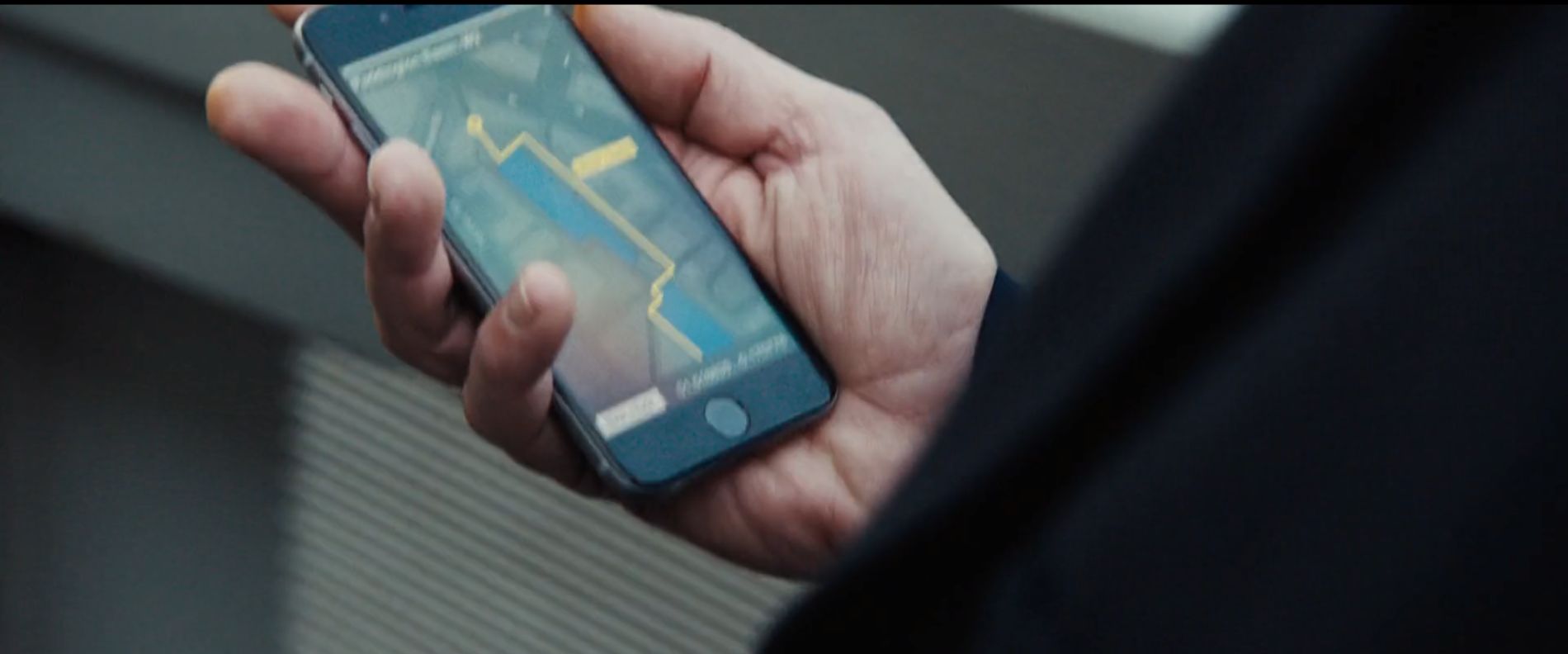 In the episode when Jason jumps off the building we see him wearing another Tag Heuer watch. This time it is Formula 1 series.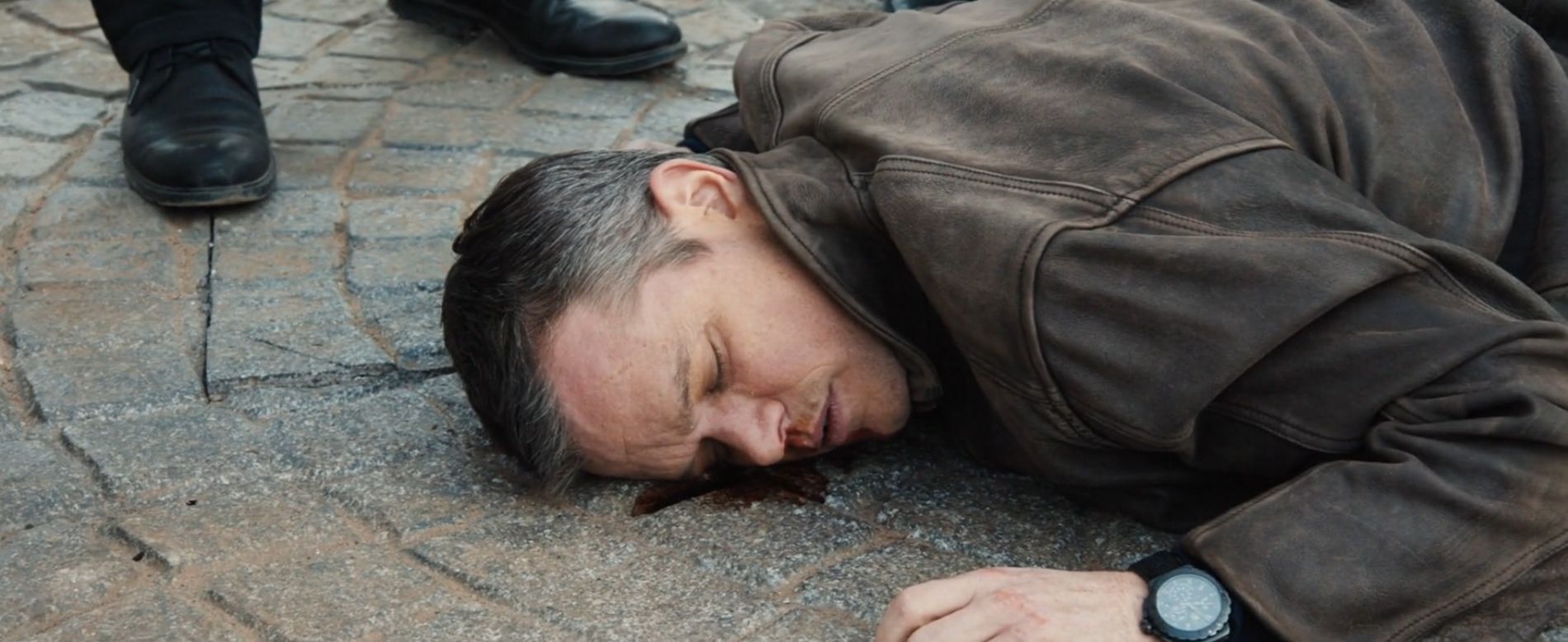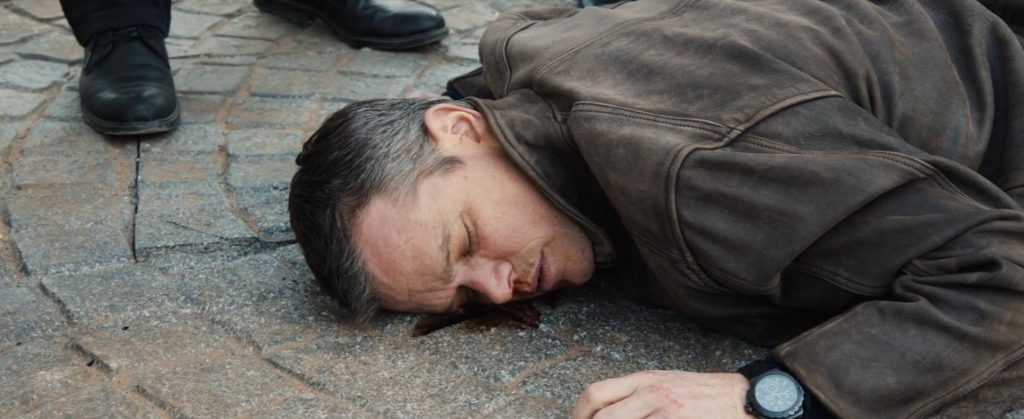 When Heather comes to Las Vegas, we see her carrying rugged Dell laptop. At the conference we spot more brands like Sprint, Logitech, Symantec (NortonLifeLock Inc. since 2019), Zebra inventory tracking system,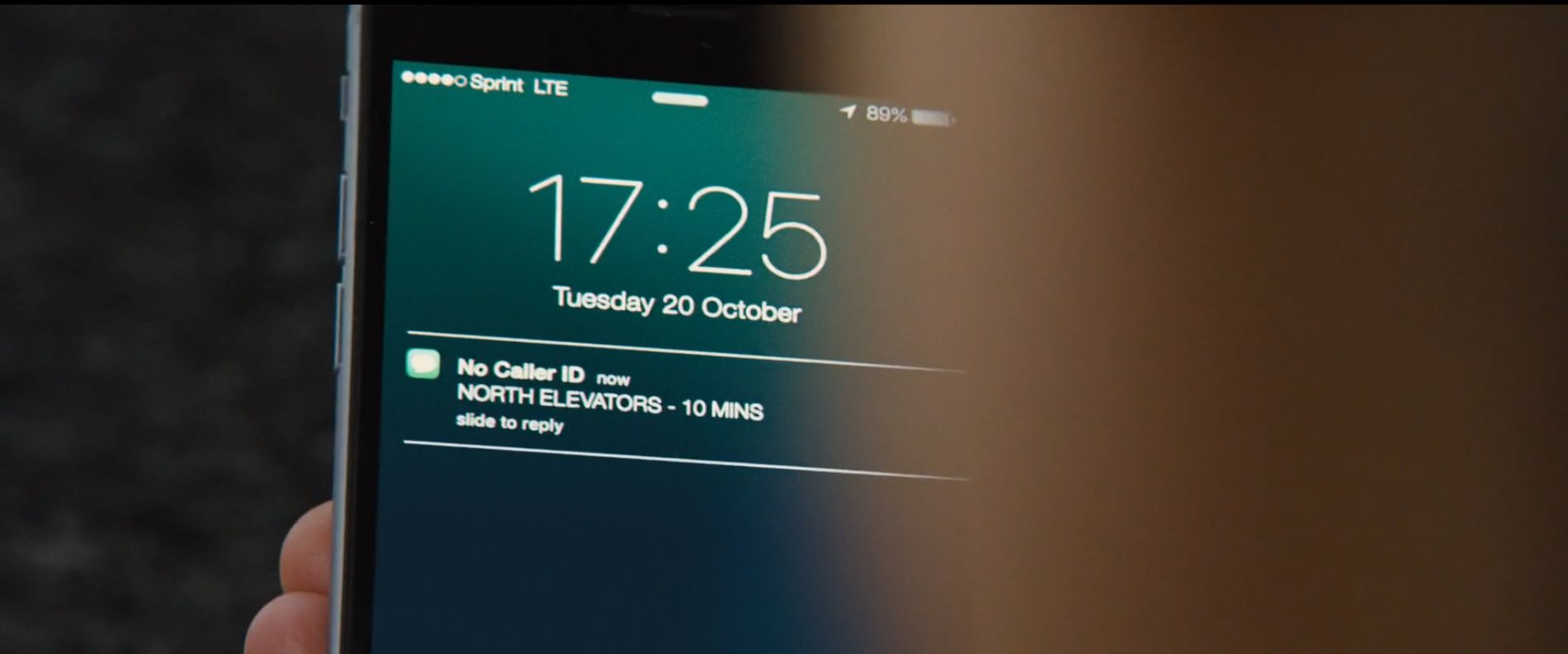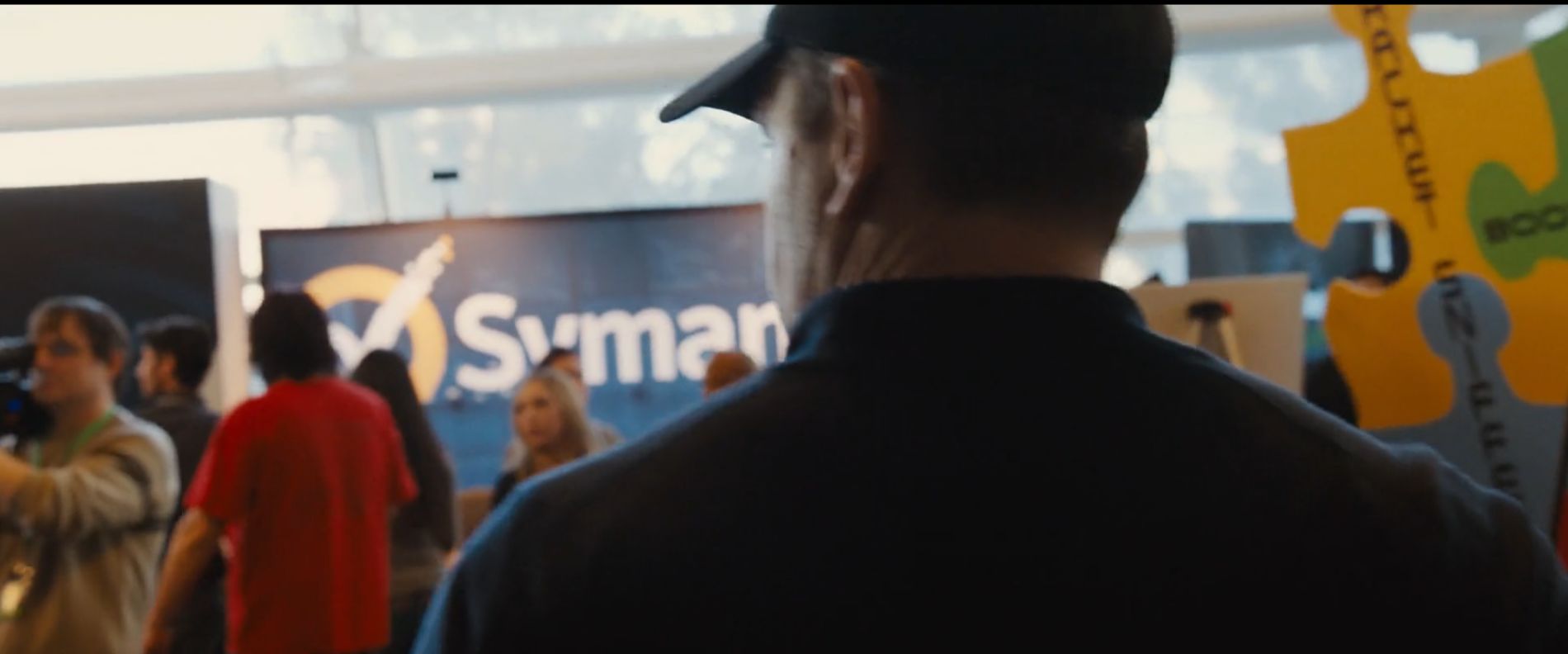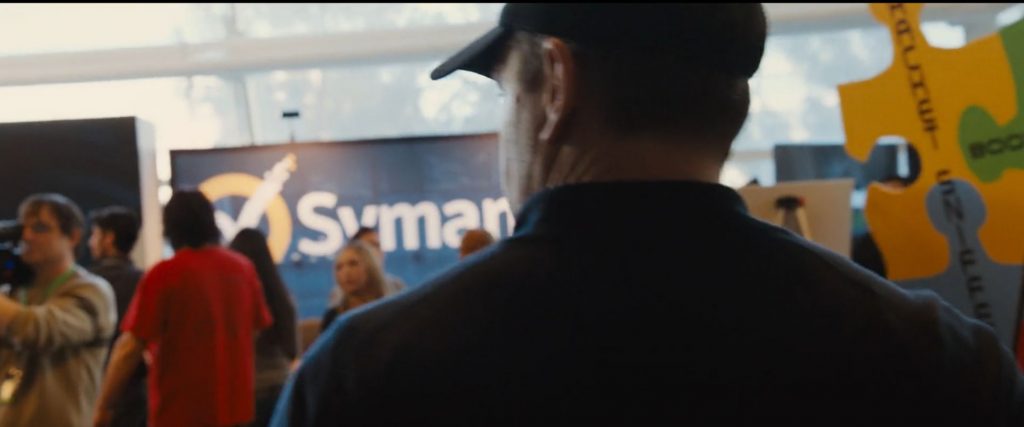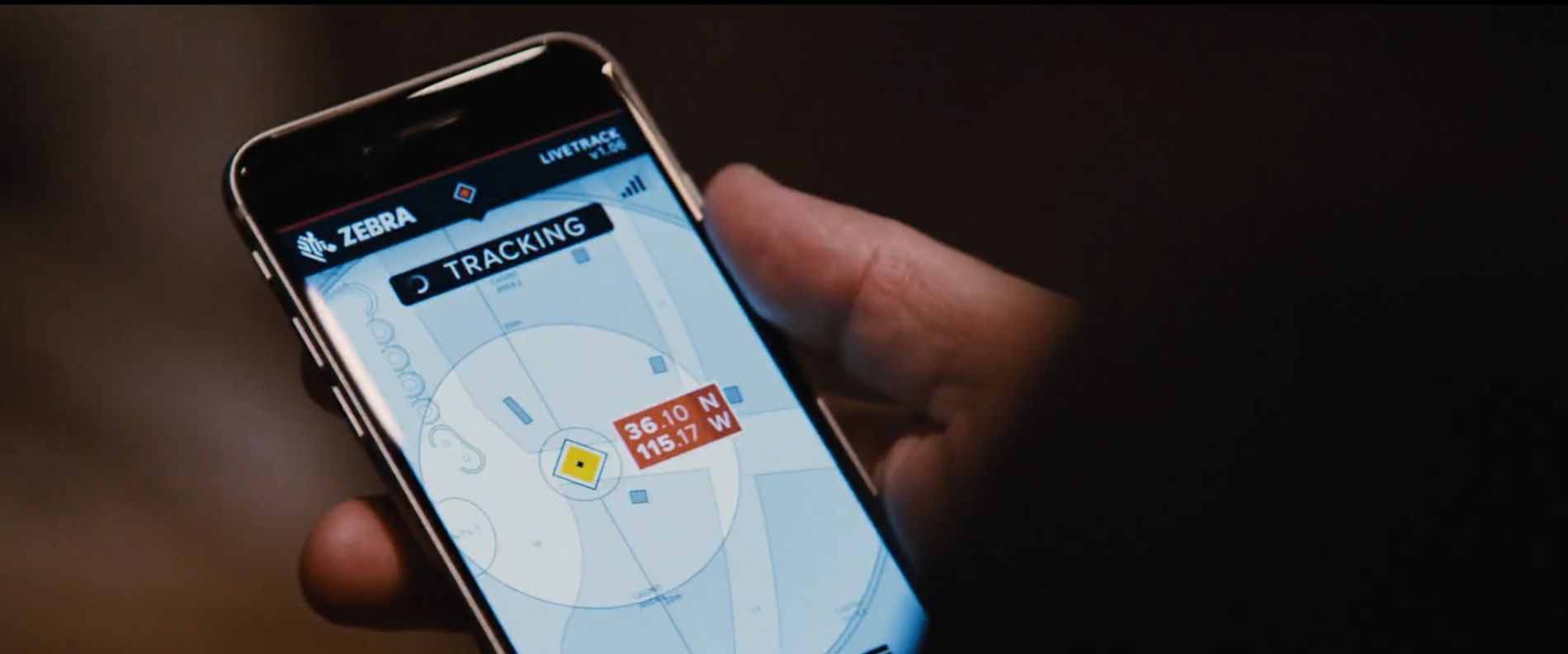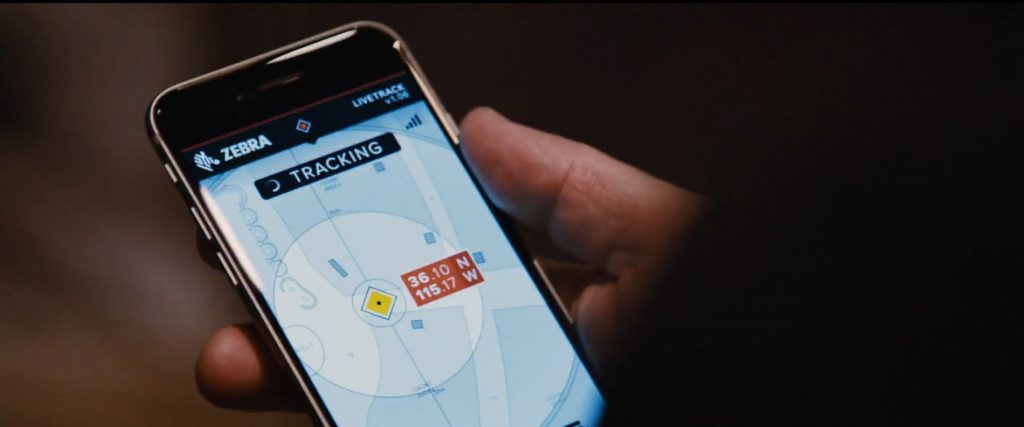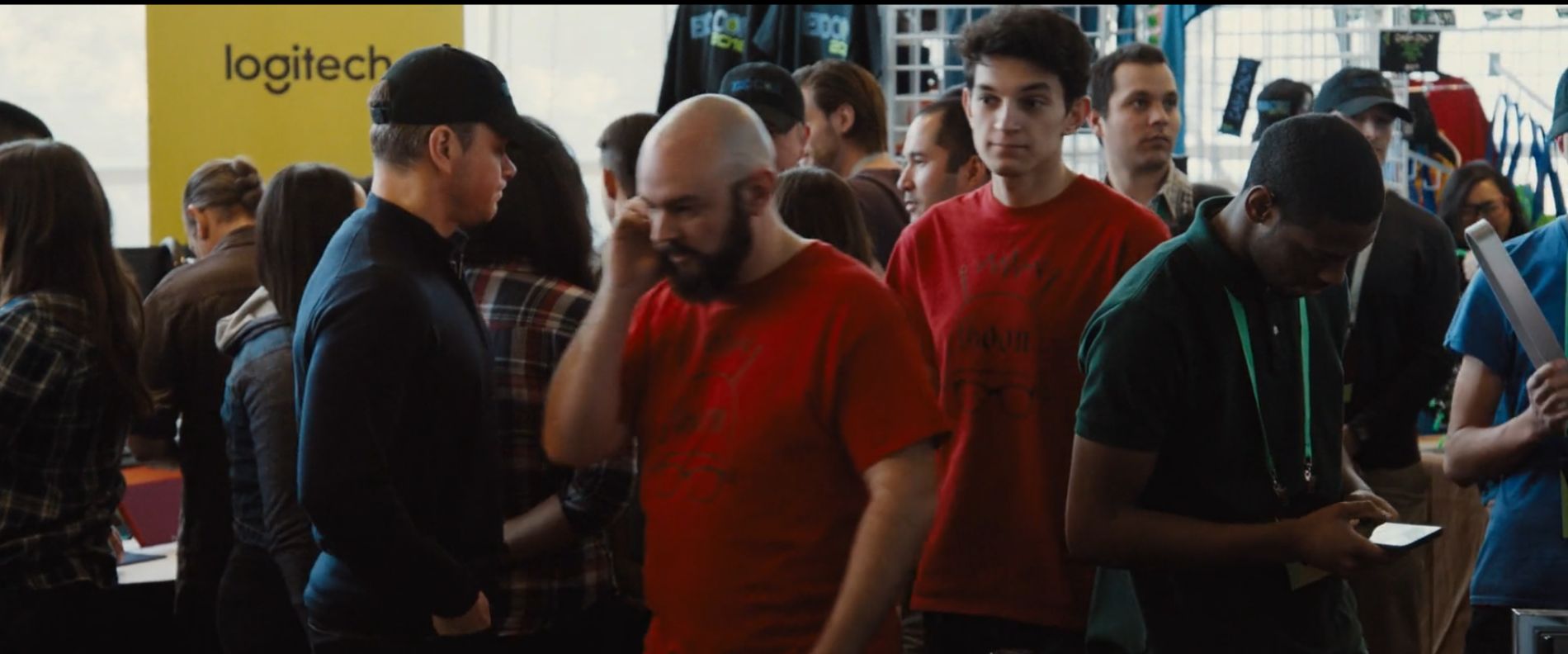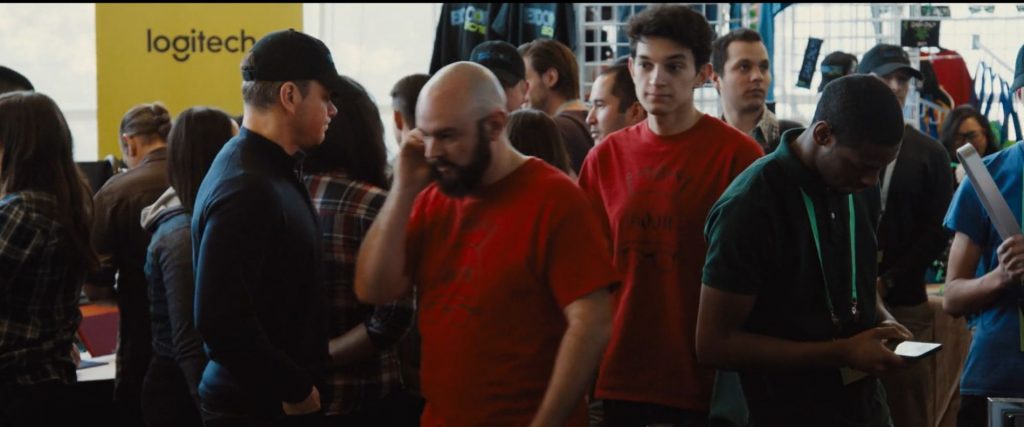 In the end of the movie Heather Lee meets with Bourne, promising him that the CIA will become the organization he thought it was when he joined. Bourne asks for time to consider her offer and walks away. Lee returns to her car and finds a recording, made by Bourne, of the conversation she had with Russell which reveals her true intentions about murdering Bourne.
While Jason Bourne does not appear in this film, various pictures of him are shown via news reports as well as in his Treadstone files and his name is mentioned several times. Also, his actions in Supremacy and Ultimatum influence the situation of a new character, Aaron Cross (Jeremy Renner), who sees Bourne's name and picture and is in similar circumstances as Jason Bourne is.
In the beginning of the movie we see Aaron wearing a special edition IWC pilot watch and Arc'Teryx jacket. In a hideout of his new friend we see a bottle of Stolichnaya vodka.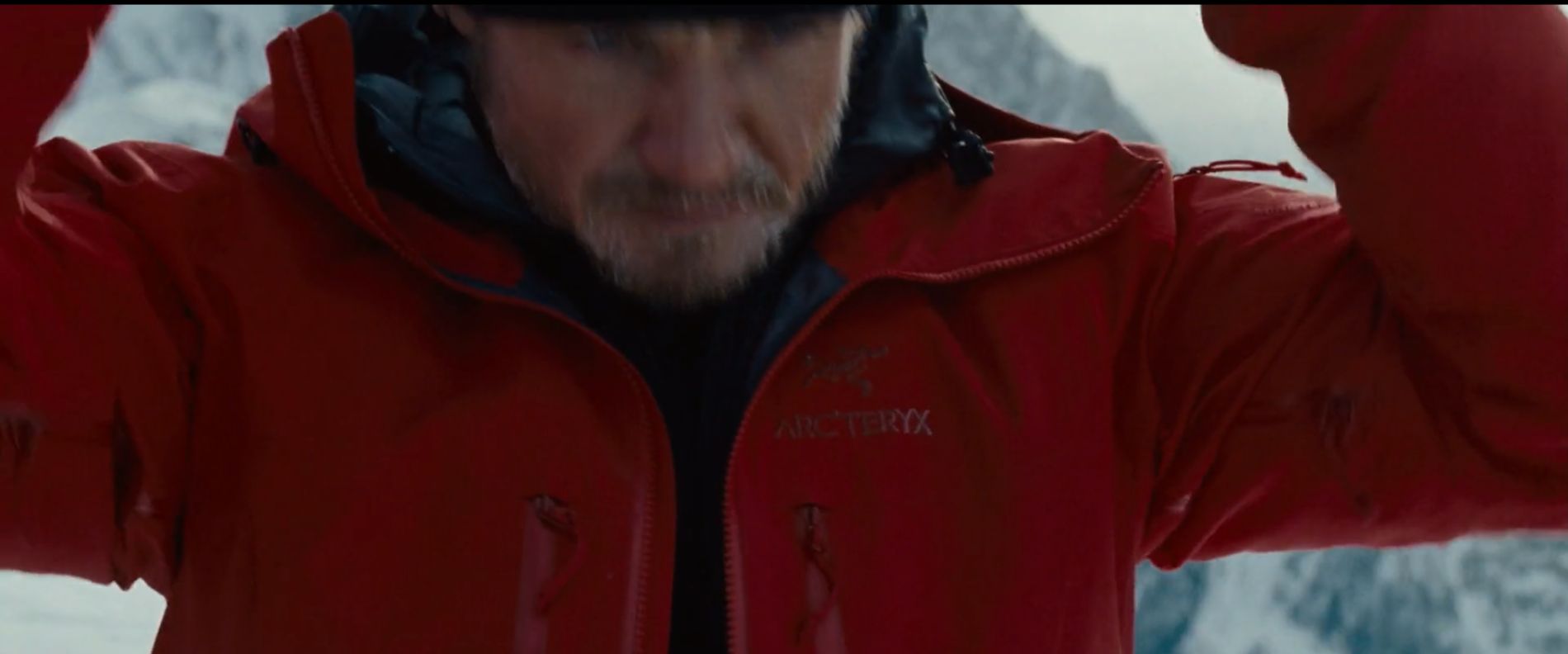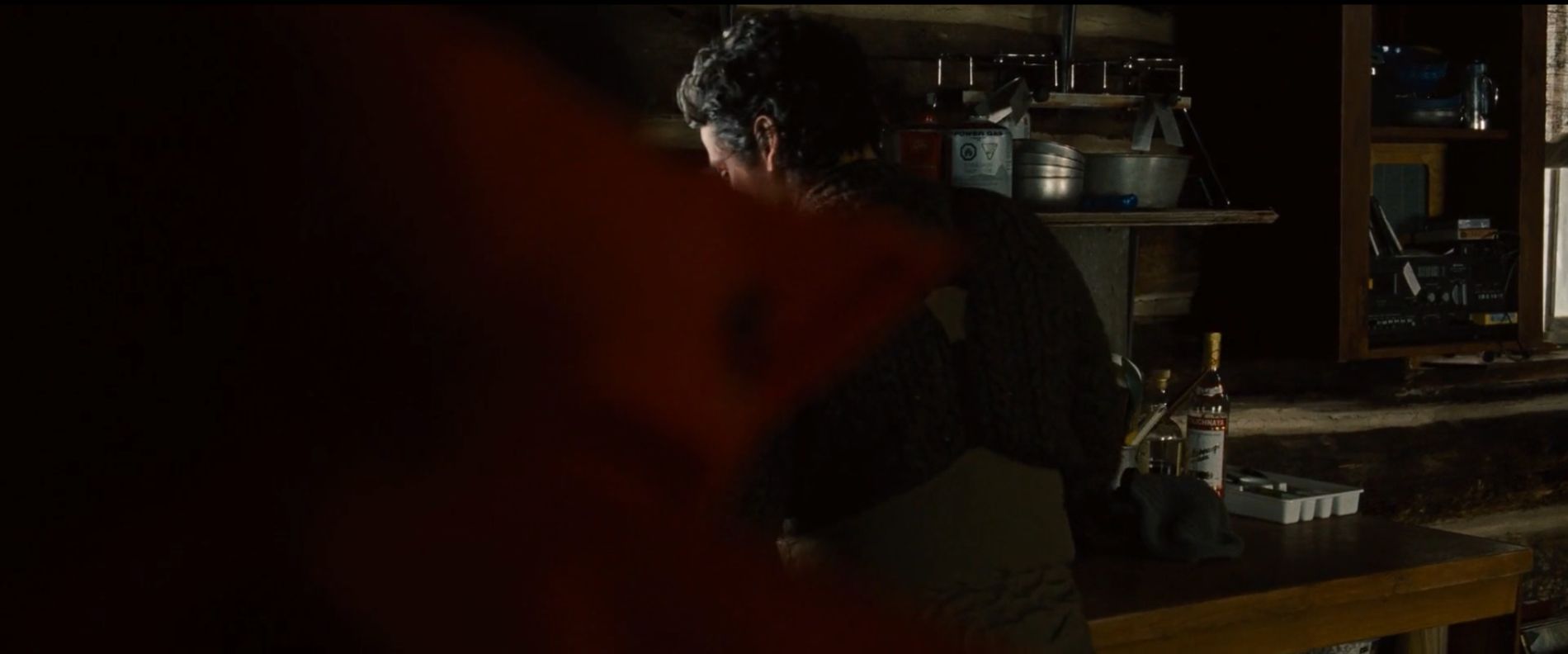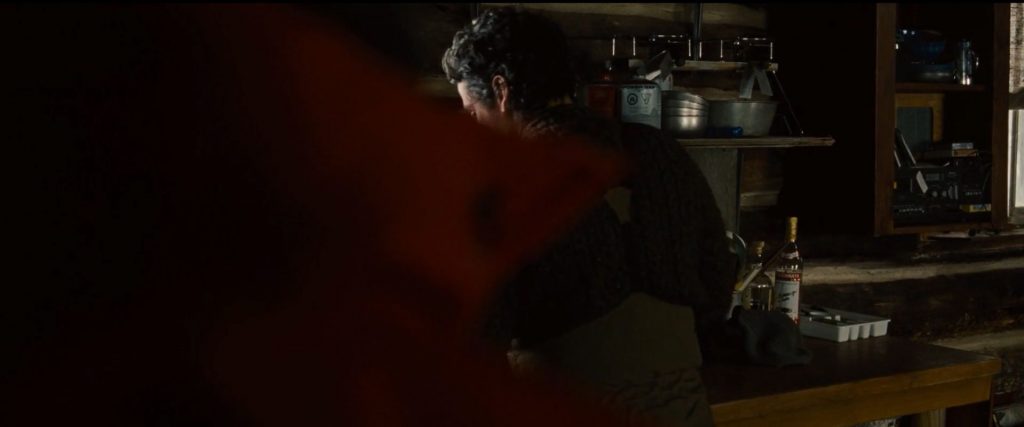 Then we see Col Eric Byer (Edward Norton) watching CNN, MSNBC and Sky news on his Samsung TV.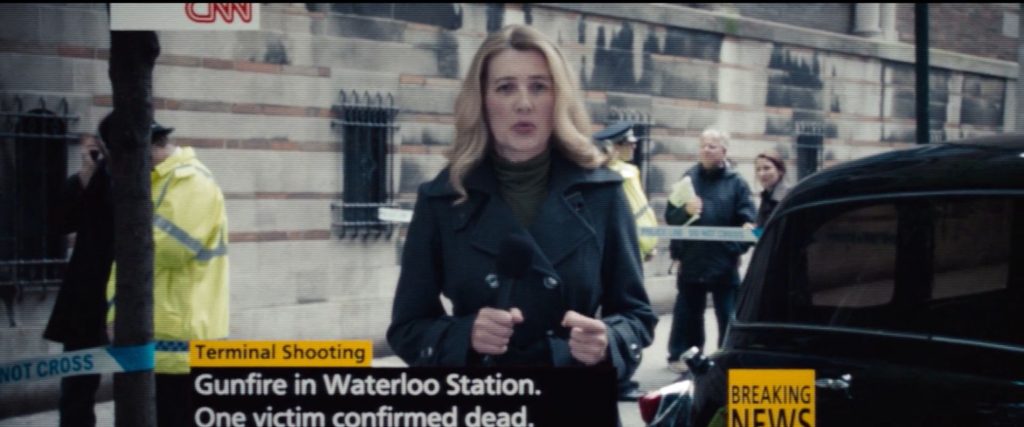 Later we see him in the cafe which has Heinz enough for a huge barbeque party. Here we also catch a glimpse of The Washington Post newspaper.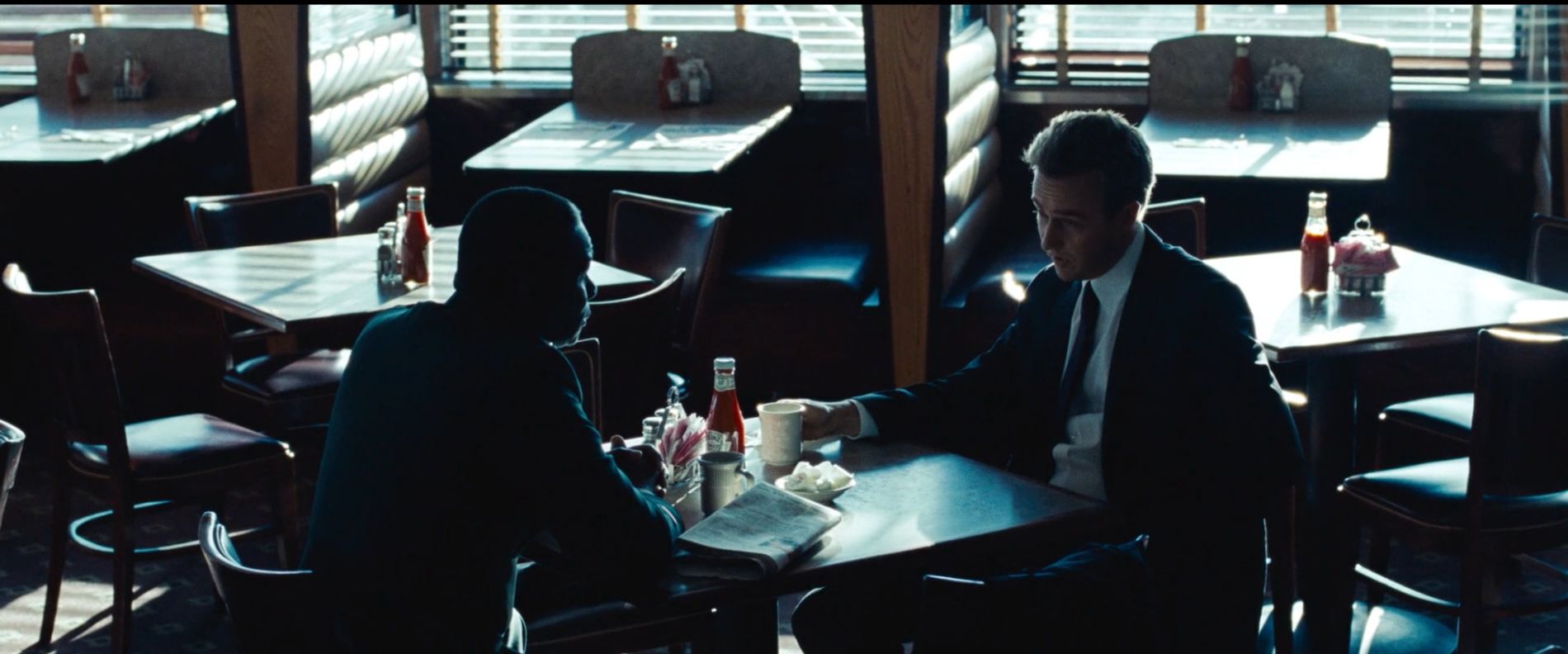 In the laboratory scene we see Dr. Marta Shearing (Rachel Weisz) working on her Lenovo computer. We can also see her wearing Omega watch.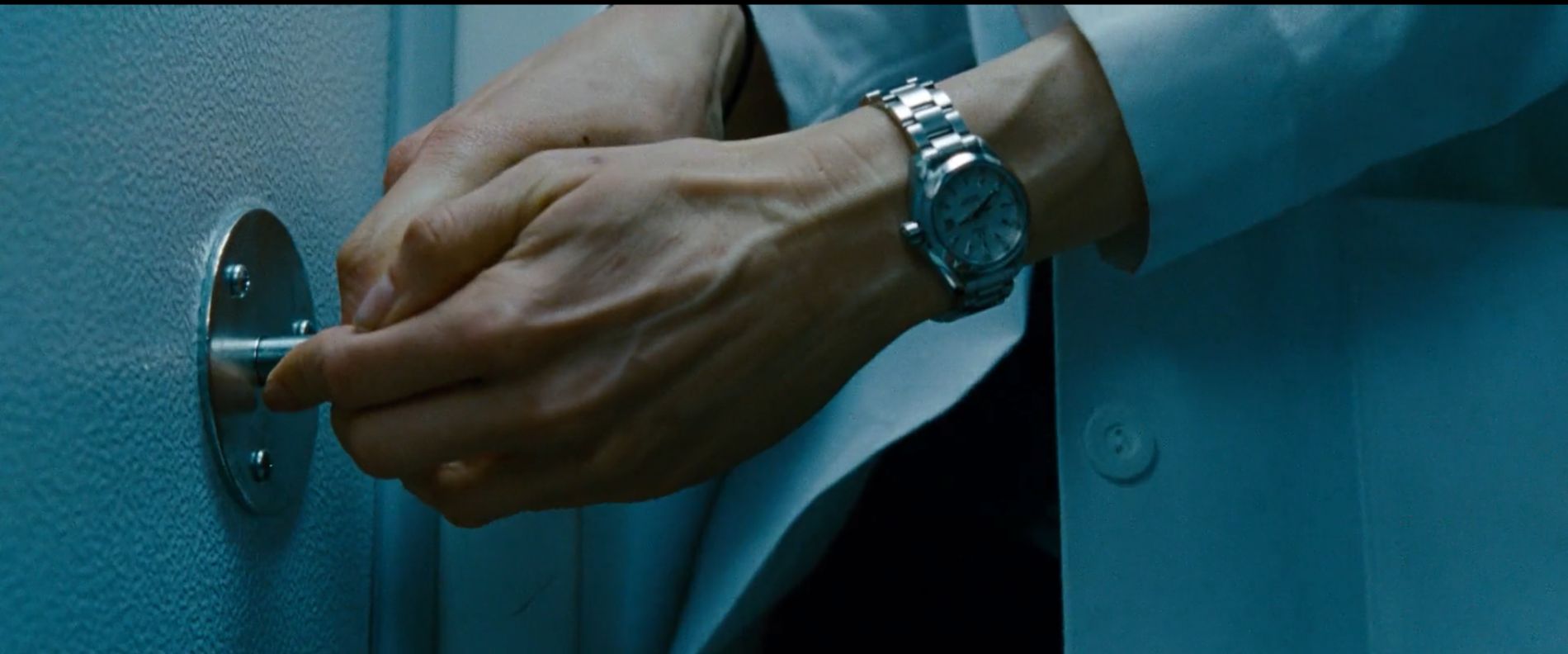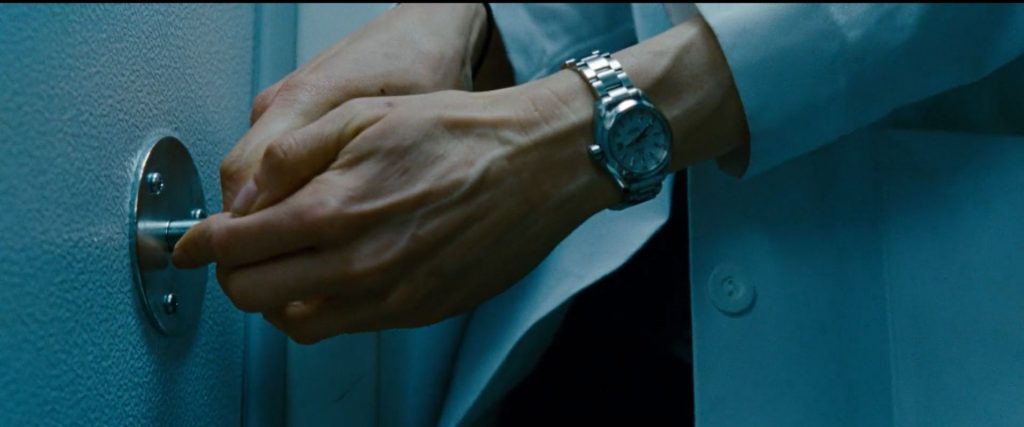 When Aaron goes to Marta we see Chicago Sun-Times newspaper in his car. After they meet they are planning to go to Manila factory, but first they stop at Comfort Inn hotel.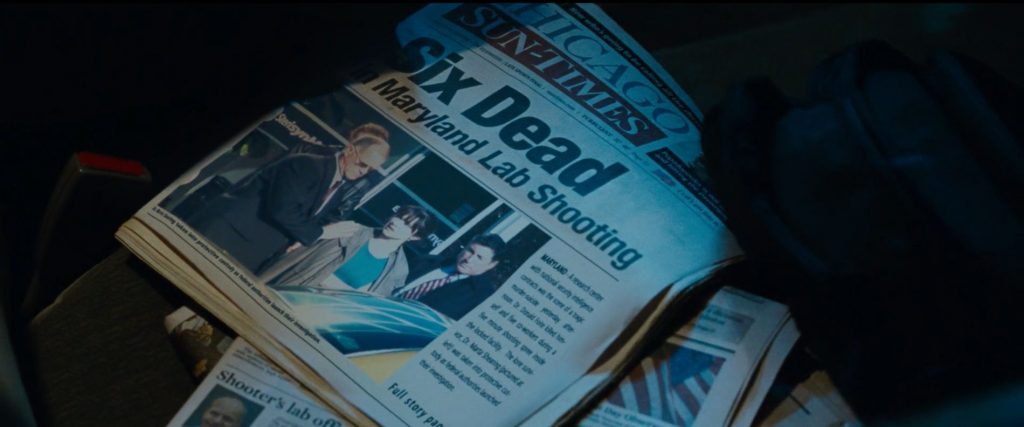 Later in the movie we can see Toshiba laptop, Fellowes keyboard, Pepsi and McDonald's.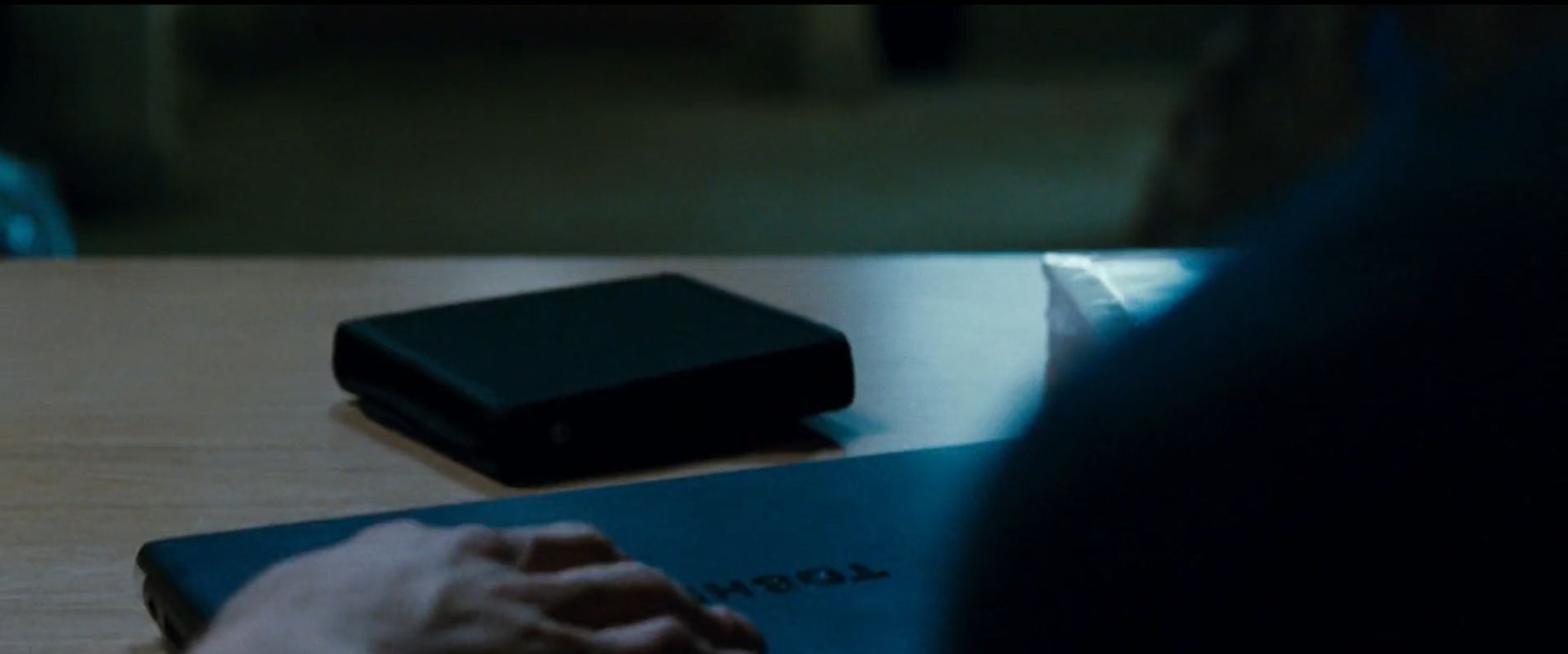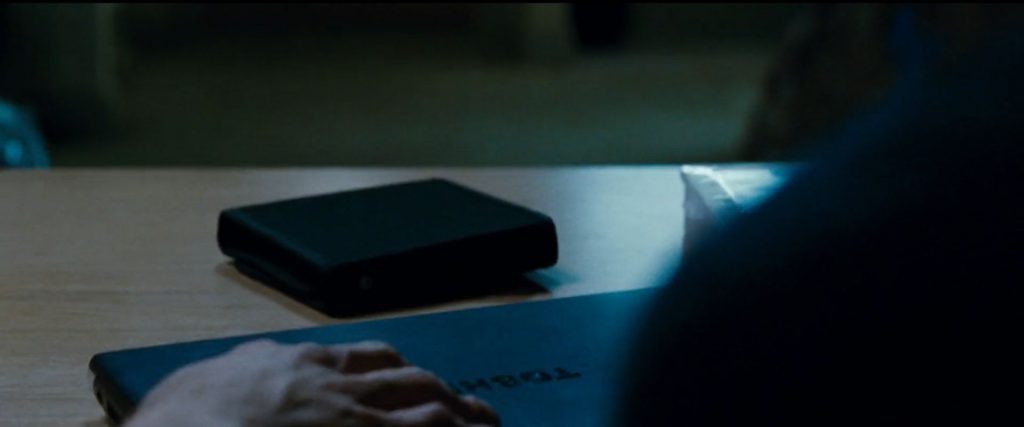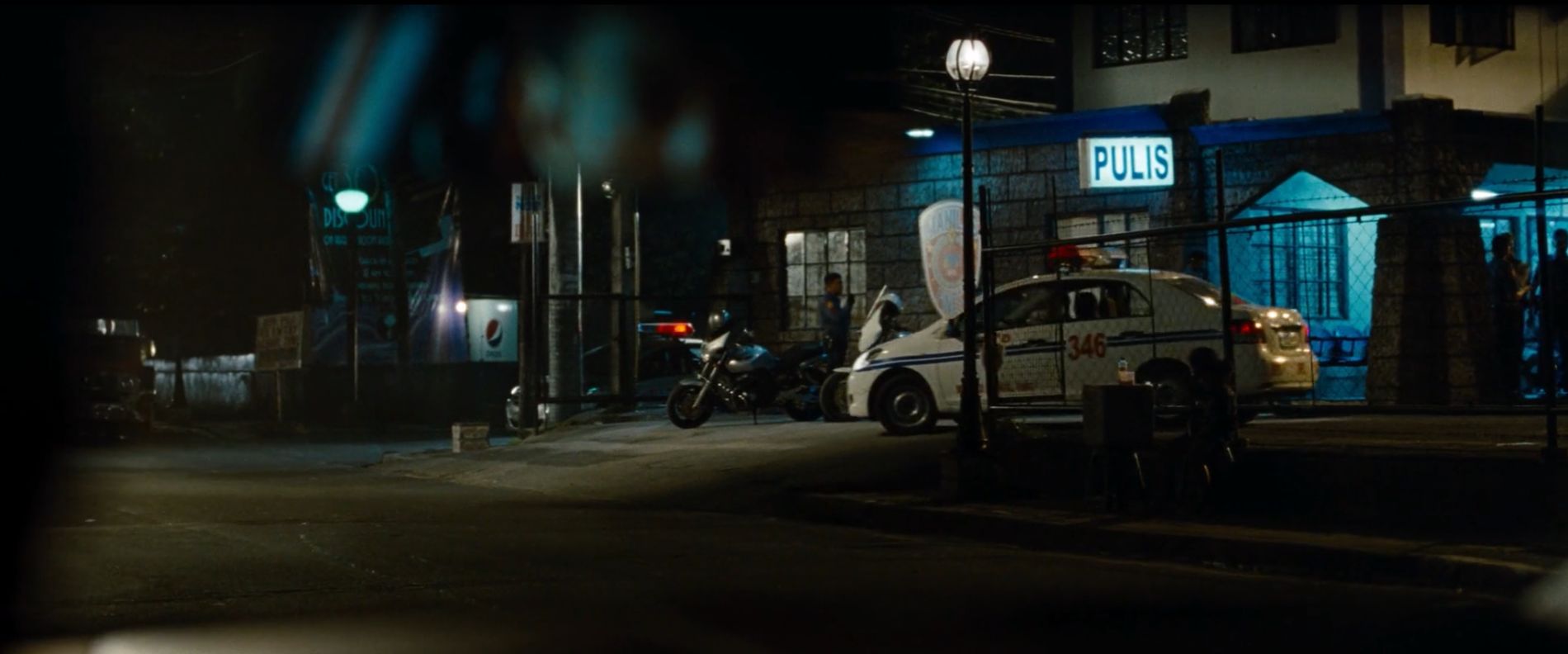 During the chase scene we can see the Index helmet, Pirelli tyres, Nike shoes, and Rolex Daytona.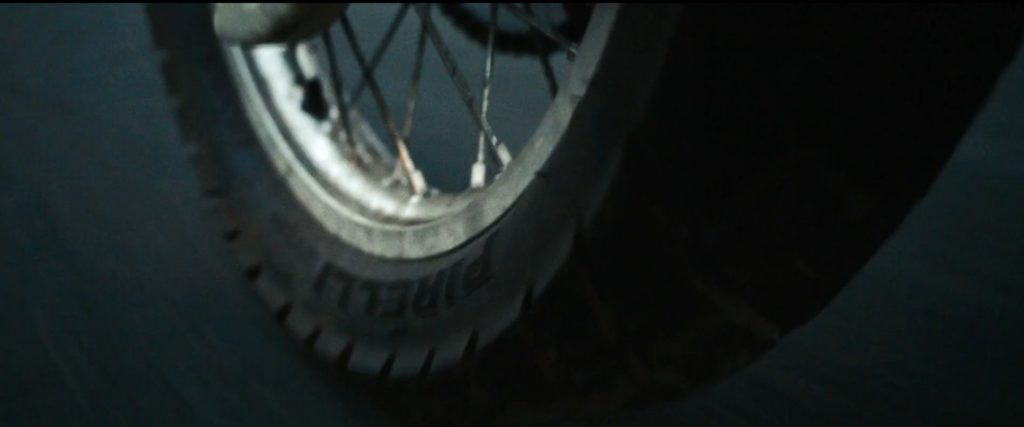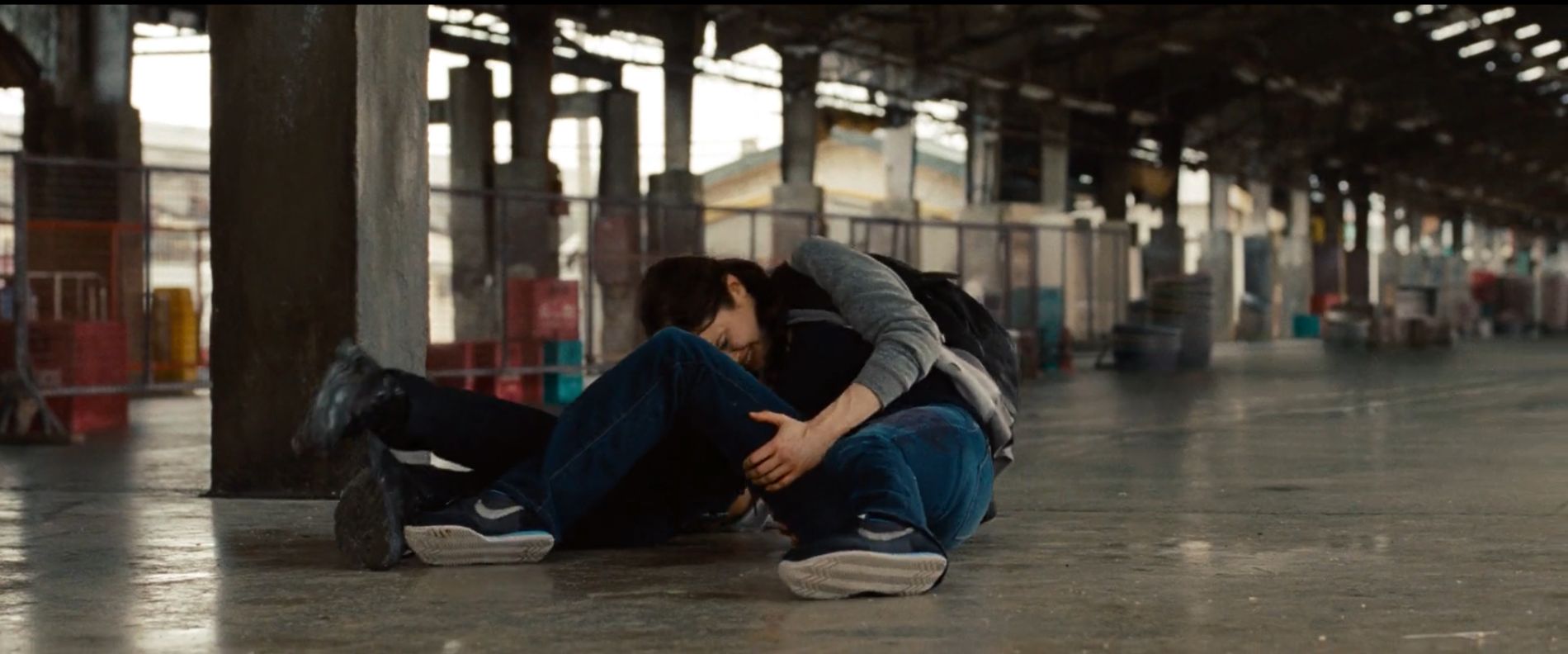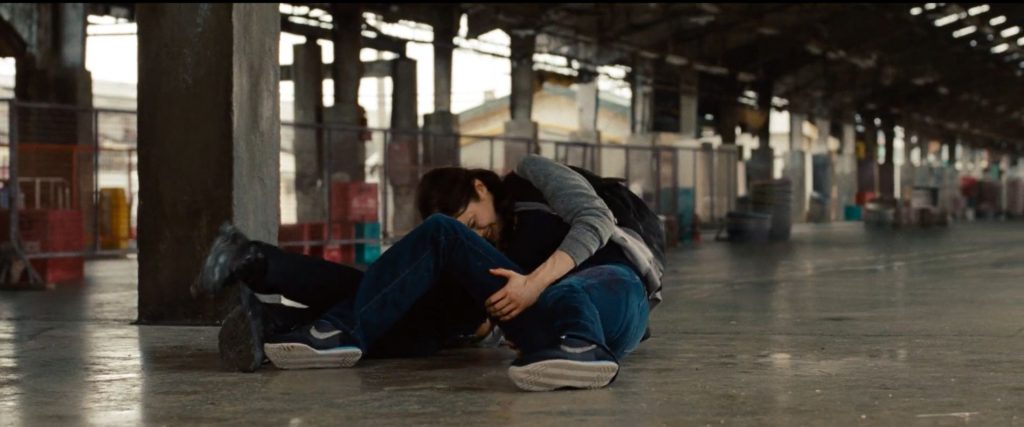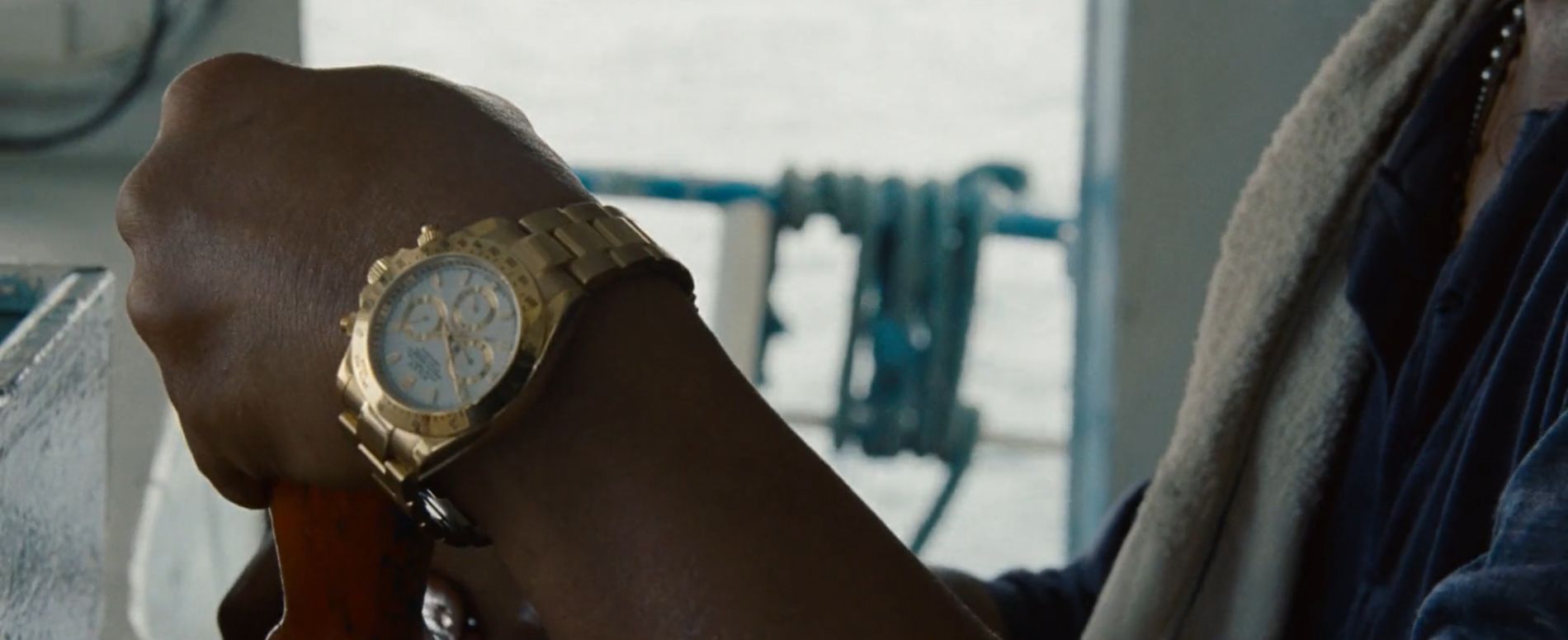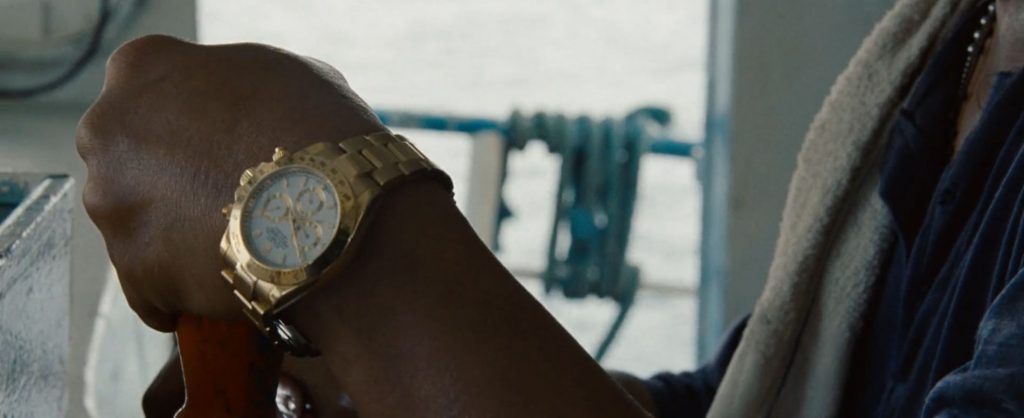 Hopefully we will see more Jason Bourne movies in the future, so that I can update this product placement article. So far you can enjoy my previous articles and wait for another great franchise product placement coming in July.