Power Semiconductors Weekly Vol. 4
Samsung ended Q3 2020 with cash and equivalent assets on hand totaling ₩116.2 trillion ($104.1 billion). With that amount of capital, it could buy Infineon, Renesas, and NXP individually without taking on extra debt. However, the firm would need to negotiate payment terms to acquire Texas Instruments, which is currently worth $155.9 billion.
Samsung is reportedly considering acquiring NXP Semiconductors, Renesas Electronics, or Texas Instruments (TI) to bolster its automotive chip sector presence. The Korea Times stated the corporation is interested in buying Infineon Technologies for the same reason.
The conglomerate views those companies as potential purchase targets because of their leading positions in the electronic vehicle parts field.
The firm is looking to become a more prominent vehicle component player since it sees substantial growth potential in the market.
The top automotive chip supplier said it was coping with the rising demand for power chips and sensors that it makes itself, and forging closer direct ties with carmakers like Volkswagen to better serve their needs.
German chipmaker Infineon said it was facing challenges to meet auto industry demand for microcontrollers due to capacity constraints at the contract manufacturers it relies on.
But the top automotive chip supplier said it was coping with the rising demand for power chips and sensors that it makes itself, and forging closer direct ties with carmakers like Volkswagen to better serve their needs.
"Semiconductor shortages are being felt in the overall automotive supply chain and the recovery is happening faster than expected," CEO Reinhard Ploss said after Infineon reported forecast-beating quarterly results.
Infineon Technologies has launched a 650 V CoolSiC™ Hybrid IGBT portfolio in a discrete package with 650 V blocking voltage. The CoolSiC hybrid product family combines key benefits of the 650 V TRENCHSTOP™ 5 IGBT technology and the unipolar structure of co-packed Schottky barrier CoolSiC diodes.
With superior switching frequencies and reduced switching losses, the devices are especially suited for DC-DC power converters and power factor correction (PFC). These can typically be found in applications like battery charging infrastructure, energy storage solutions, photovoltaic inverters, uninterruptable power supplies (UPS), as well as server and telecom switched-mode-power supplies (SMPS).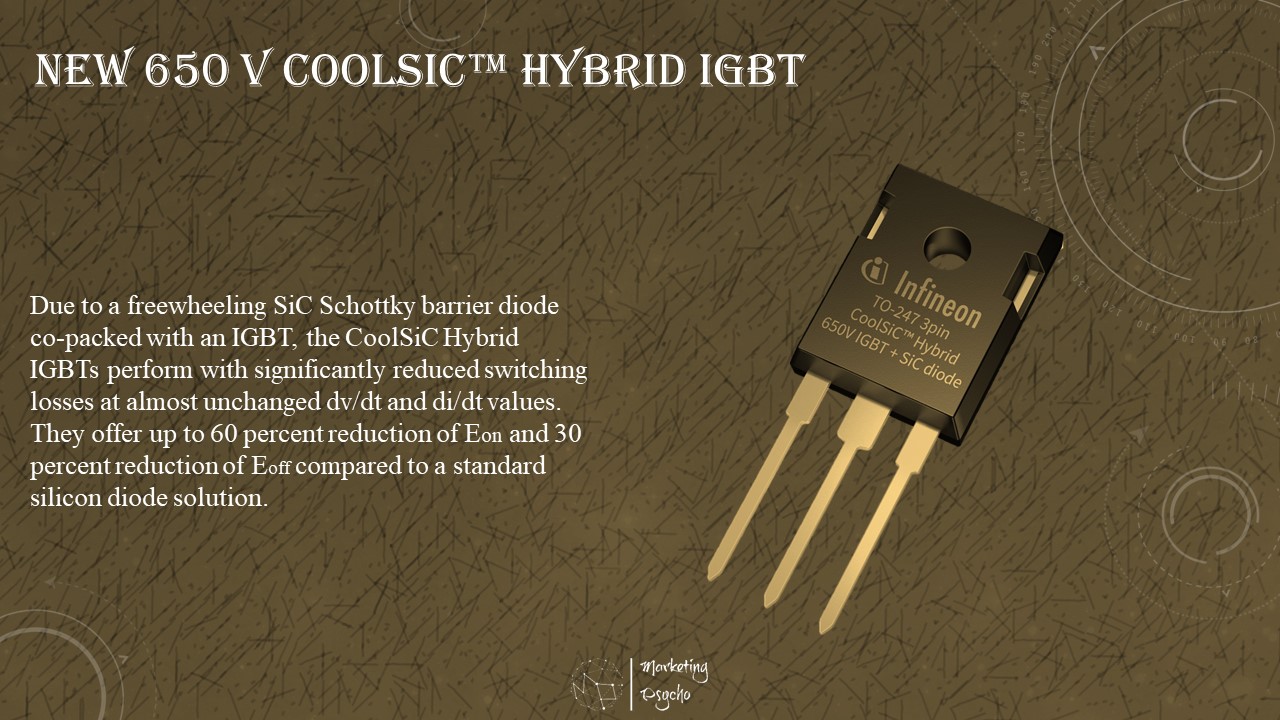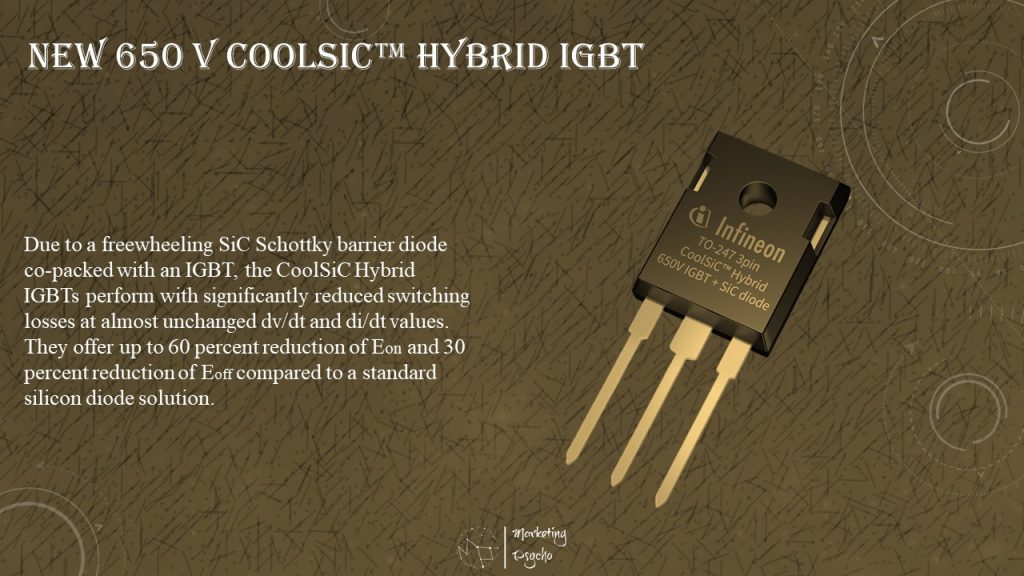 Due to a freewheeling SiC Schottky barrier diode co-packed with an IGBT, the CoolSiC Hybrid IGBTs perform with significantly reduced switching losses at almost unchanged dv/dt and di/dt values. They offer up to 60 percent reduction of Eon and 30 percent reduction of Eoff compared to a standard silicon diode solution.
General Motors plans to idle three North American plants next week because of a global shortage of semiconductors that is rippling through the automotive industry.
The company said it would halt production for one week beginning Monday at its plants in Fairfax, Kan.; Ingersoll, Ontario; and San Luis Potosi, Mexico.
Ford Motor, Volkswagen and other automakers have also had to stop or slow production at various plants because of a shortage of semiconductors used in electronics that control engines, transmissions, entertainment systems and other major components.
JEP183 addresses the critical topic of accurately measuring the threshold voltage (VT) of SiC MOSFETs (Metal-Oxide-Semiconductor Field-Effect Transistor), addressing the unique behavior of SiC MOSFETs.
The threshold voltage test methods provided in JEP183 can be used as a common industry guideline for measuring VT of SiC power devices, focused on N-channel vertical structure MOSFET technologies, providing a common baseline for the SiC MOSFET market. For flexibility, three test methods are offered which may be applied for datasheet, process control, technology development, final tests and other usage.
Threshold voltage is a key parameter in the evaluation of changes in the characteristics of physical stimulus such as voltage and/or temperature stress. Without accurately measuring VT, it is not possible to monitor how device characteristics are changed by the stress applied to a device. SiC/SiO2 interface of SiC MOSFET is more complex than the Si/SiO2 interface, which requires careful handling of traps in the device with regard to the change monitoring of characteristics.
The PCIM Europe exhibition and conference originally planned from 4 – 6 May 2021 is to be postponed until 31 August – 2 September 2021. The organizer Mesago Messe Frankfurt GmbH made this decision following discussions with exhibitors and partners. The venue remains the Nuremberg Exhibition Centre.
"We are confident that the postponement of the PCIM Europe will enable us to create optimal conditions for a safe event and provide more planning security for our exhibitors, visitors and conference participants", states Lisette Hausser, Vice President of Mesago Messe Frankfurt GmbH.
The event will be complemented by the digital format, the "PCIM Europe digital days". This online extension of the conference and exhibition will provide the community with even more opportunities for networking and exchange.
Find more information about power semiconductors in Marketing in Power Electronics section of the website.