Power Semiconductors Weekly Vol. 28
The environmental protection service platform of Shanghai enterprises and institutions announced the silicon carbide semiconductor materials project of Shanghai Tianyue semiconductor materials Co., Ltd. According to the announcement, the project is located in Lingang, Pudong New Area, with a total investment of 2.5 billion yuan and a total land area of 66733.51m².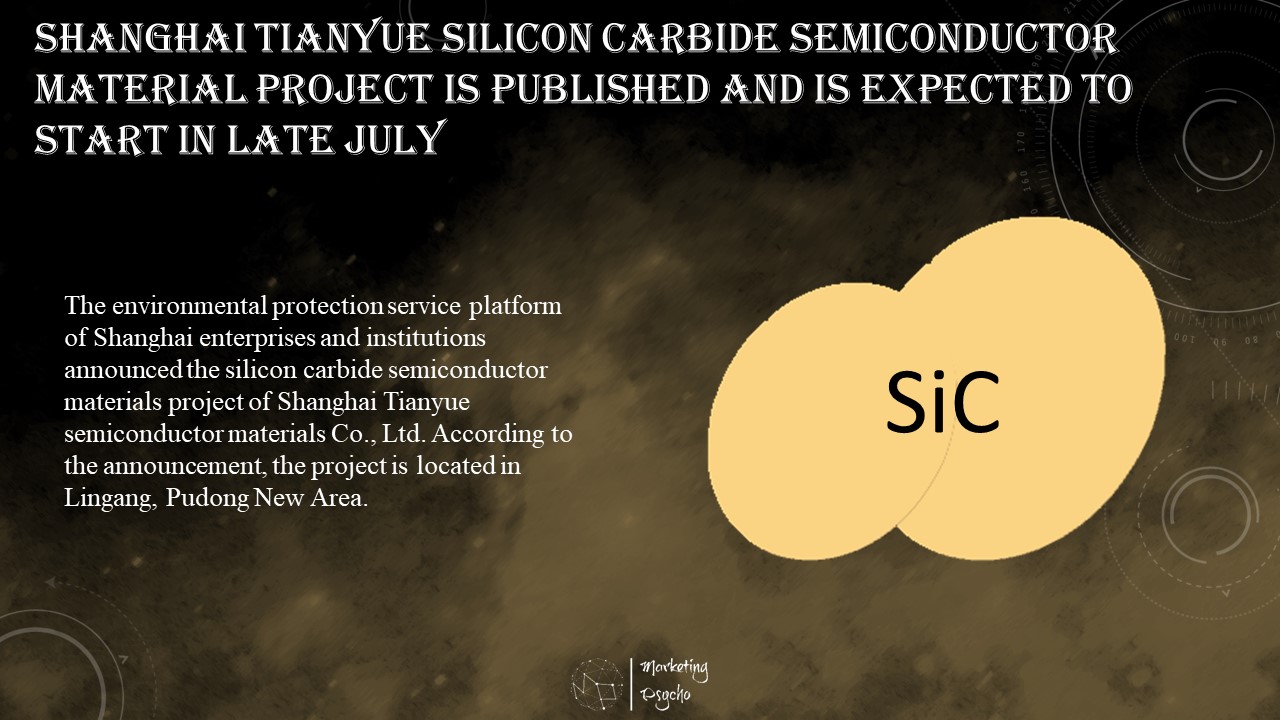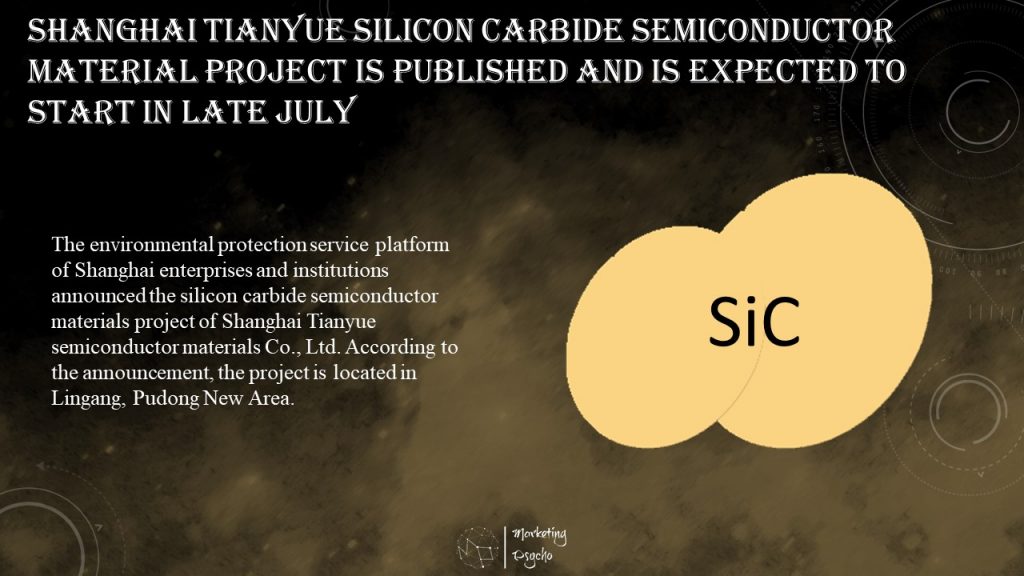 The total construction area is 92998.46m². It plans to build production plant, power plant, chemical warehouse and supporting facilities, mainly engaged in the production of 6-inch silicon carbide wafer. The project will start construction in the last ten days of July 2021. It is expected that the project will be put into operation in 2022 and reach its capacity in June 2026.
Japanese chipmaker Rohm has launched a 5 billion yen ($45.3 million) venture capital fund to invest in next-generation semiconductor technology that can propel growth in the decades to come.
As a first step, Rohm's fund invested 300 million yen in U.S. startup Locix, which provides spatial intelligence solutions for warehouses and factories. Rohm believes its technology can help expand sales channels for semiconductors.
This is Rohm's first foray into venture capital. It plans to invest in startups in Japan and overseas that hold new chip-related technologies or provide chip-driven products and services, as well as those in new business fields like decarbonization.
Rohm will also invest in other venture capital funds to gain investment know-how. A new group under its chief technology officer founded in January will be tasked with screening and selecting investment targets. The venture capital fund is not expected to contribute to Rohm's overall earnings.
The fund also invested 200 million yen in a fund operated by Kyoto-based manufacturing startup Monozukuri Ventures.
Rohm has spent over a decade developing its silicon-carbide technology, which allows chips to operate on less energy than when using conventional silicon. It wants to new identify and promote technologies that can serve as its next driver for growth in the 2030s and beyond.
Huawei has reportedly obtained a patent for Si IGBT (insulated gate bipolar transistors) from China's authorities. According to China's local media reports, Huawei has been beefing up its R&D team dedicated to automotive power components, and has obtained a patent for its first-generation Si IGBT series.
Huawei has hired several hundred R&D staff as it steps up the development of power semiconductors including MOSFETs, GaN and SiC (silicon carbide) components, in addition to IGBTs, according to the reports. In addition, Huawei has made an equity investment in DongGuan Tian Yu Semiconductor Technology (TYSiC) recently to further expand its power semiconductor manufacturing ecosystem. TYSiC makes 4- and 6-inch SiC epitaxial wafers.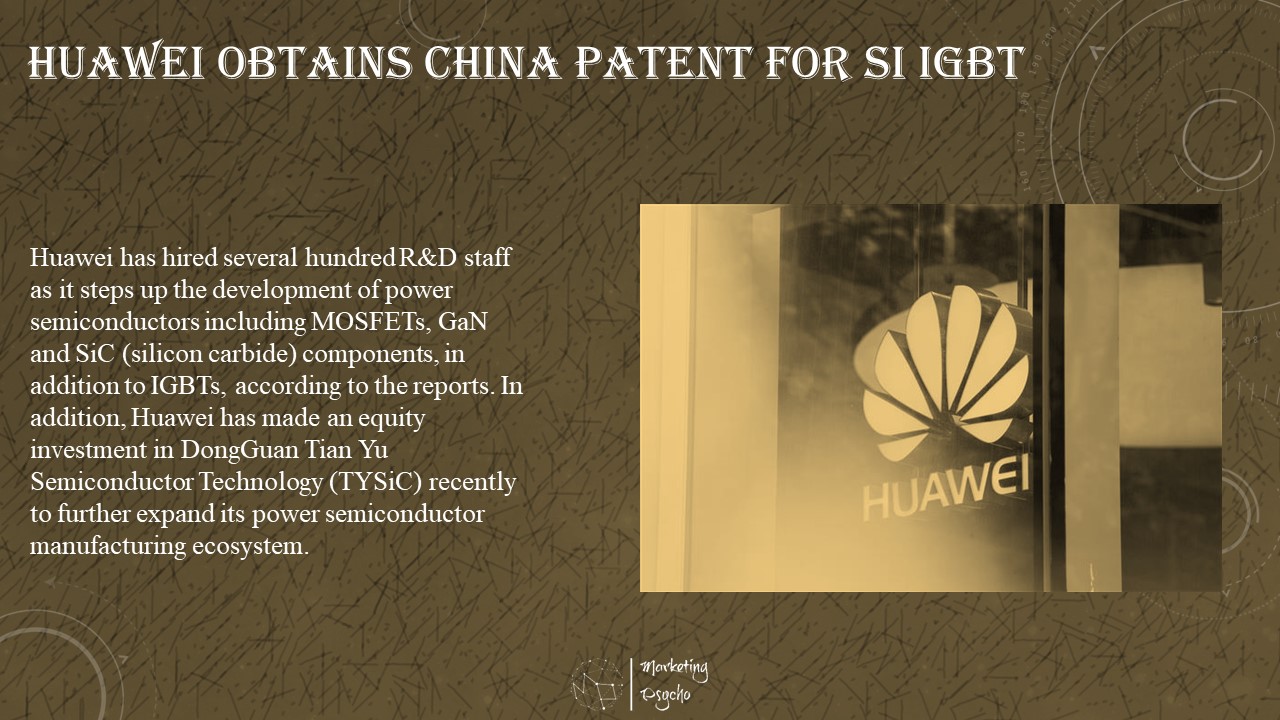 Huawei also has stakes in SiC epi-wafer supplier EpiWorld International, and SiC substrate providers SICC and TankeBlue Semiconductor.
The world is facing the challenge of reaching zero greenhouse gases emissions by 2050. Three technologies are most promising to tackle these challenges: Electrification from renewable energies, carbon neutral fuel, and the hydrogen economy.
The growing challenges of the climate crisis are forcing investment in green hydrogen and technologies based on it, as an essential building block for climate protection. Hydrogen, as a new promising ecosystem, can help reduce CO2 emissions in many ways. To fully exploit the potential of hydrogen, solutions must be found to the challenges of production, storage, transport and use.
Infineon is already the leading supplier of power semiconductors for renewable energy and electromobility. Its power semiconductors make it easy to implement efficient solutions for the production and consumption of green hydrogen by providing solutions for power electronics, sensors, controls and connectivity. As a result, they significantly support the development of a sustainable hydrogen economy along the value chain.
To fully exploit the potential of hydrogen, solutions must be found to the challenges of production, storage, transport and use. Learn how the different systems are structured and how they work together. Gain insights into different production and consumption applications and learn about Infineon's best-in-class semiconductor solutions.
Key Take-Aways:
Learn about the potential of green hydrogen as part of the future energy system
Gain insights to different use-cases of the production and consumption of green hydrogen
Get an overview on Infineon's semiconductor solutions for green hydrogen
Understand how different systems are built and how they work together
Discover how to solve the challenges of hydrogen production, storage, transport and use
Subscribe to Power Semiconductors Weekly and watch it on YouTube every Tuesday.
If you prefer a monthly update about the world of power semiconductors delivered to your e-mail address, please, subscribe to Marketing Psycho Power Semiconductors newsletter.