UnMarketing is about interacting with your current or potential customers at every possible point of contact. UnMarketing is about engaging and building long-term relationships, it's about word of mouth. People constantly share their thoughts and emotions, they talk to each other, discuss companies, products, leaders. You need to be a part of this conversation.
In his book UnMarketing: Stop Marketing. Start Engaging Scott Stratten built the Hierarchy of Buying (Service-based business). To do this, he interviewed more than 1,000 business owners and asked them the following question " Why do you buy?"
And here's what he got:
Hierarchy of Buying: Service-Based Business by Scott Stratten
What does this mean?
Current Satisfied Customer
This position is at the top of the pyramid, which is quite logical, since most people buy from those they know, with whom they had a relationship, and if this relationship was successful, then the purchase is likely to repeat. In this case, the emphasis should be placed on the word satisfied, since if the client has already interacted with you, but his experience was unsuccessful, then it is unlikely that he will come to you again.
Referral by a Trusted Source
People also make a purchase decision based on the opinions of others, on the reviews of people they know and trust.
Current Relationship but Have Yet to Purchase
At this stage, it is important to be in the minds of people, so that when the customer decides to buy, he immediately remembers you. 
Recognized Expert in the Field
If you position yourself as an expert, then the potential client sees you as a reliable source, they rely on you as a specialist, so always be there and give useful advice.
Search Through Ads, Random Searches, and So Forth
This is a step closer to the bottom of the pyramid, the author does not recommend being here, because the client does not know you, he randomly chooses you or does not choose you. There is a high probability that you will not be noticed at all.
Cold Call
Cold calls are the least effective sales tool, according to a study by Scott Stratten. It takes a lot of time and does not bring the desired results.
Take another look at the pyramid, analyze and think about which position is suitable for your business to focus on this particular segment.
One of the key points in the relationship with your potential customers, according to the author, is the Trust Gap, although business owners think differently, and pay more attention to price issues. Trust Gap is the amount of trust you need to deserve from a potential buyer before they make a purchase decision. 
Push-and-Pray
When you appear on the market, the buyer does not know you. Your main problem at this stage is getting people to come to your business for the first time. You need to get to know your audience, build relationships with them. A common mistake is using Push-and-Pray marketing. This is a method in which you put some product on the market and wait for it to be bought. The mistake made by too many businessmen is that if buyers don't want to buy right away, they just let them go when they should be out of the market and attract those potential customers. 
Pull and Stay
The author recommends using the Pull and Stay method, in which you interact with your audience, engage it. Even if the customer did not buy for the first time, you do not leave him, but continue the relationship with him. Social networks are a great force for modern business, it is through them that you can directly interact with your consumers and build your relationships. But many business owners still can not fairly assess the importance of social networks. They can't see a direct profit from them. This is a mistake. If you can't digitize the result, it doesn't mean it doesn't exist.
Social Media
Scott Stratten asks to treat social networks, not as media, but as a way to communicate with people. Since people are constantly talking on social media, whether it's your product or someone else's, the main thing is that the conversation is there, and you should be part of that conversation. You need to know what is being said about you, and at the same time participate in that conversation, give feedback, listen to people, and improve your product based on their requirements. 
It is important not only to be present in social networks, but it is also important to interact and react. Everyone wants to be heard, they want to be special, give it to them. Start a conversation, support, give advice, sympathize. You must first give, and then only take away. It is impossible to come to someone else's territory and demand, such actions will immediately turn against you. But if you offer something first, something valuable, then you will create your social currency. And after you create a social currency, you can also get real money. You have to start taking care of people, their problems and needs, and only then will they take care of you. After that, they will start telling others about you, and recommendations from trusted people are what we need.
In his book UnMarketing: Stop Marketing. Start Engaging Scott Stratten mentions the following social networks: Twitter, Facebook, LinkedIn, etc. But it is worth noting that he prefers Twitter since it was with him that his conquest of social networks began, it was there that he gained the largest number of followers. Twitter is most often cited in the examples that the author gives us. Following the example of Scott Stratten, you can first start with one social platform and then expand to others.
Scott Stratten describes three steps to create a successful Social Media platform: (1) traction, (2) momentum, and (3) expansion.
Traction, Momentum, Expansion
In the beginning, you have to create traction, you have to think about what people want, what will be useful to them, and based on their desires, create your content. You can ask questions to get answers about what is important to your target consumers. Once you have created the traction and you can move on to the next stage is momentum.
The main idea here is engagement. When you have found your followers, you need to keep them. And only after passing these two stages, you proceed to the third is expansion. It's important to expand your platform to take your conversation with followers to the next level and develop relationships.
It should be understood that social networks and the Internet have opened up new opportunities for consumers. Consumers using social media are a powerful force. Previously, a customer could only call customer support and complain, now, it is only necessary to write on social networks and it can take a massive character. In this case, the author advises you to admit your mistakes, because people love and know how to forgive.
Do not use false maneuvers, it is better to admit that you did wrong and correct the situation in time, then it can go to your advantage. Your service has become public, it is seen, it is commented on, so always be aware of events so that you can control the situation.
It is necessary to understand that there are people who like to complain or do not hesitate to admit that they are not satisfied. You react to such people and correct the situation. But what to do with those who do not bring the problem to the general discussion. Don't forget about them, as they are the majority. Always maintain the quality of your product and control the process.
Seven Deadly Social Media Sins
Scott Stratten also lists Seven Deadly Social Media Sins. They directly correspond to the well-known seven deadly sins: Greed, Gluttony, Sloth, Envy, Wrath, Lust, and Pride. You may be exposed to them using social media in your business, but this is the wrong way to go. Avoid them, do not delude yourself on quick benefits.
On the Internet and social networks, there is such a phenomenon as Trolls. Trolls are those people who want to provoke you to negative emotions with their actions. If you become popular, Trolls will always appear and accompany you, they stick to the most famous accounts to get their share of fame.
The most correct thing you can do when you encounter them is to ignore them. If you do not give a reaction, they will soon stop annoying you and switch to the next victim.
Scott Stratten gives his readers four tips to help deal with trolls:
DFTT (Don't Feed the Trolls).
Don't expose them.
Pick who gets your emotional currency.
Realize where they're aiming.
It's also important to be aware of the difference between trolls and criticism. Criticism can help you. It points out what can be corrected and improved. While trolls only take up your time.
Pay Attention to Your Website
In addition to your social networks, pay attention to your site. It should not look like a brochure that shows your product. Your site is the Hub. It must be useful, it must give and share. People should visit it and understand that it is created for them, and not just for sale. Make it valuable with the help of content. Put at the forefront – the exchange of knowledge. Your newsletter should be an authentic representation of what people have subscribed to and what the content will offer. It's about engagement. Your site should be constantly updated, it should not be static. 
Also, your site should be easy to navigate, when people visit the site, they don't want to waste their time and understand all the intricacies of links or paths. Give clear instructions, make it easier for your customers to work. If the user is satisfied with everything, they will subscribe to your newsletter or updates, and here, too, you need to be on the alert. Often, registration takes a lot of time and requires specifying unnecessary information, the most important thing you need to know is your client's email address. 
So stop there. Use captcha with caution. A captcha is a window that asks you to enter the words you see in the field to confirm that you are a real person, the purpose of the captcha is to stop spam robots. Sometimes systems give out unreadable versions, and you can lose the client. Make sure you're all right. Pop-Ups are another irritating factor. If you create really valuable content, the potential customer will take the initiative and subscribe. Make it easy for him to register, rather than annoying place the registration button in a prominent place, instead of Pop-Ups.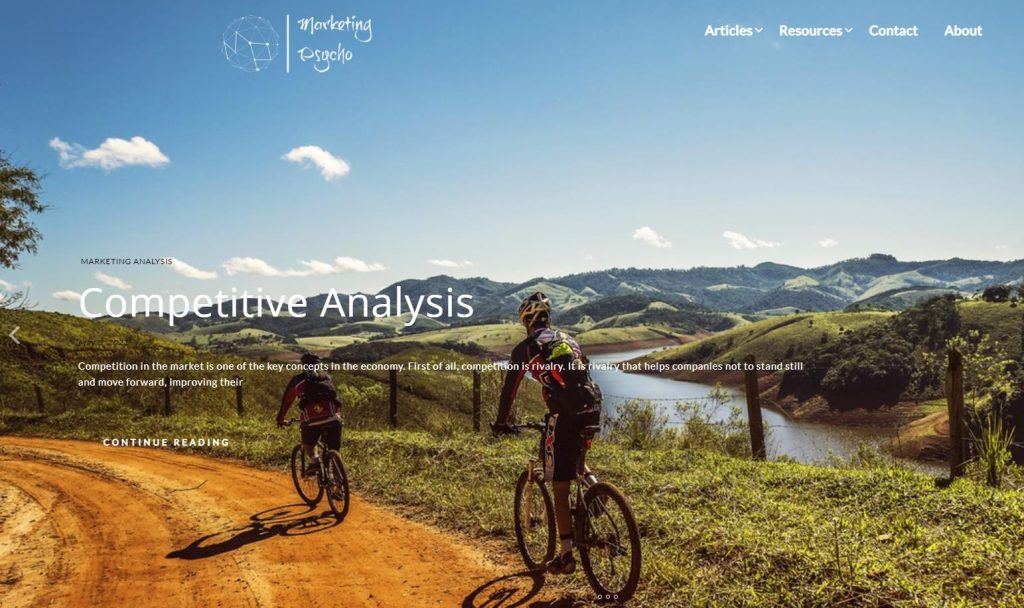 You invest a lot of effort to attract the buyer the first time, they made the purchase and then what. You can't stop. Don't leave your client. They're waiting for attention. Don't let your first impression of you change because of bad after-sale service. Don't allow the Experience Gap.
Work with your audience without waiting for them to reject you. Conduct surveys of your customers, find out what they are not satisfied with, and try to fix it to keep them.
Now concepts like Transparency and Authenticity are very popular. This is important, especially when working on social networks. Don't use automation in your social networks, people will understand this and reject you. Don't use assistants to write for you. This is not you, this is also a deception.
Other techniques complicate your Transparency and Authenticity: Affiliates and affiliate links, paid Testimonials, false Best Sellers, and others.
Viral Marketing
Scott Stratten in his book UnMarketing: Stop Marketing. Start Engaging pays attention to such a phenomenon as Viral Marketing. There are other names: Buzz Marketing or word of mouth (WOM). The point is to get people to talk about you.
The author talks about the four secrets of successful viral marketing:
1- Your message must meet one of the following criteria: it should be funny, it has the WOW factor, or it evokes emotion. Another way is to give people incentives to send out your messages. But this method is not very effective, since it is not caused by a real desire to share, but by a forced one, and it has a short life expectancy.
2- Viral marketing is not about you. It's about your audience. You're not the one who says this is going viral. The audience decides, give them emotions, and they will continue your work.
3- Determine your success correctly. You don't just have to make your project go viral, you have to understand what it's for. Viral marketing is the best thing you can do to position yourself, your business, or your product in front of your market, but you have to say what you want.
4- You must choose the right method for creating and distributing your project. Scott Stratten offers the following methods: flash video, live video, streaming video, and social media.
Scott Stratten conducted an interesting experiment called Undercover UnMarketing and visited several framing stores as a mystery shopper. He made up a story that he needed a frame for his diploma, but he didn't take it with him. He wanted to see the reaction of the sellers. 
Based on the results of his experiment, he wrote the following instructions, what not to do:
Let me off the hook when I say I'm "just looking
Hand me a frequent shopper card
Ask "Can I help you?" 
Wait to acknowledge me
Send me to look at your online brochure (er, website)
You should understand that not every visitor who enters your store will be your ideal customer, but you should treat them exactly as you do not know for sure whether it will be them or not. Business owners should pay close attention to the people they hire to sell their products, as it ultimately depends on them whether they buy your product or not. If the seller does not interact with your potential customer, then the sale will most likely not take place.
Trade Shows
In his book UnMarketing: Stop Marketing. Start Engaging Scott Stratten talks about the importance of trade shows. Trade shows are a great opportunity for engagement. You get a lot of customers in one place and you can show your best side. You can talk about your brand and make contact. But even here there is a problem, as in stores. The problem is the sellers. Your goal at the exhibition should initially be to make your space as welcoming to potential customers as possible. 
You should treat everyone as if they have a potential impact on the sale in the future. If your sellers are not set up for this, then you can lose a lot of potential customers. The main reason for their failures, sellers usually call the quality of visitors, since many of them do not have the purchasing power. But that's not really the reason. If a customer does not have purchasing power now, it does not mean that they will not have it in the future, or will not influence the person making the purchase decision. An exhibition can be a great starting point for building relationships with people.
The author prefers a modern way of interacting with people at the exhibition. He uses social networks, and, first of all, this is Twitter. You need to find out if the exhibition has a hashtag. If there is, join this community and get acquainted in advance with the people who will be present there. When you meet them at the exhibition, you will already be old acquaintances, and it will be easier for you to start a conversation.
Another way to use Twitter during the exhibition is to host live contests.
So, after reading UnMarketing: Stop Marketing. Start Engaging book, we see the importance of using Unmarketing, that is, interacting and engaging with your potential and current customers. Never forget about the importance of your customers, it is them that your business depends on. Scott Stratten doesn't end the conversation here, he suggests continuing to chat with him on Twitter @UnMarketing or using the hashtag #UnBook to share your opinion about UnMarketing concept in the discussions.
Read more marketing, management and sales Book Reviews in the special section of the website.