The modern world is developing rapidly, new technologies are emerging, and people's lifestyles are changing. The changes apply to all areas of activity, including marketing. To adapt to the current situation, there are more and more types of marketing. Today we will try to understand this abundance of terms. Let's start from the beginning.
Offline marketing
It is a type of marketing that does not use the Internet to promote products or services. Traditionally, offline marketing includes the following distribution channels: radio, TV, flyers, brochures (all types of printed publications), billboards, telemarketing, and others. This type of promotion reaches the user for a longer period of time but is more firmly fixed in the mind. However, unlike online methods, this type of marketing when using offline means is not broadcast to the target audience, but all consumers.
Online marketing (Internet marketing)
Online marketing includes email marketing, search engine marketing (SEM), search engine optimization (SEO), social media marketing(SMM), many types of advertising (display ads such as banner advertising, web banner advertising, pop-ups/pop-unders ads and etc.) and others.
Digital marketing
This is a type of marketing that uses digital means to promote products and services. Digital marketing includes some elements of both Offline marketing and Online marketing. The tools of digital marketing: television, mobile phones (SMS and MMS), callback, on-hold mobile ring tones, email marketing, search engine marketing (SEM), search engine optimization (SEO), social media marketing(SMM), influencer marketing, content marketing, display advertising, e-books, and others.
Now let's take a quick look at some of the digital marketing tools.
Email marketing
Email marketing is the targeted distribution of messages to existing and potential customers using email. You can identify the following goals that can be achieved with Email marketing: informing subscribers about news, maintaining customer loyalty, and acquiring new customers. You can read more about working with e-mail in Declutter Your Inbox: 9 Proven Steps to Eliminate E-mail Overload book review.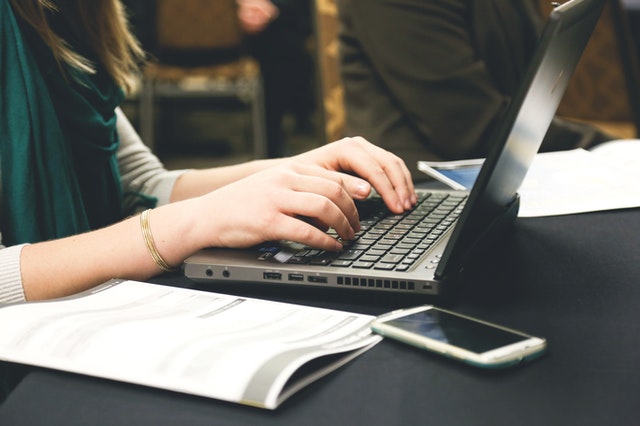 Search engine marketing
SEM – Search Engine Marketing – marketing aimed at promoting an Internet resource in search engines to increase traffic and attract the maximum number of visitors to the site. SEM includes: SEO (Search Engine Optimization), SEA (Search Engine Advertising), SMM (social media marketing), etc.
Search engine optimizations
SEO – Search Engine Optimization – a set of actions that are pointed at improving the quality and quantity of site traffic from search engines through organic search results. SEO is divided into off-page and on-page optimization.
Social Media Marketing
SMM – Social Media Marketing is the promotion of a product or brand using social networks. The main tasks of SMM are to attract traffic, increase brand awareness, create a positive reputation for the brand and product, and interact with the audience.
Influencer marketing
Influencer marketing is a type of marketing based on the promotion of goods and services through people who can influence the behavior and decision of your audience. These are usually opinion leaders in their field, celebrities, and experts. The basis of Influencer marketing is recommendations. It is usually used as a Social Media Marketing tool.
Content marketing
Content marketing is marketing based on the creation and distribution of useful information for your existing and potential customers. It helps to build trust, attract attention to your product or service, increase brand awareness, expand customer base. It can be entertaining, research, news, educational, etc. Learn more about content marketing in my book review article – Top of Mind. Use content to unleash your influence and engage those who matter to you.
Display advertising
This is graphic advertising on Internet websites, apps, or social media. This can be done through banners or other advertising formats made of text, images, flash, video, and audio. Display ads include the following types: banner advertising, web banner advertising, pop-ups/pop-unders ads, etc.
To discover more marketing and related definitions visit Marketing Vocabulary section of the website.