Relationship marketing is not something you can pay for and get very fast results like advertising in Google, banner advertising in various societies, or even target marketing in social media. It is much more sophisticated and complex, and cannot be done only with the help of your marketing team.
Many companies talk a lot about relationship marketing. Many of them say they have it. But when it comes to reality, it turns out that most of the companies do not care about their customers at all. And this is true for any industry.
That is why today I want to talk about the importance of relationship marketing and why you should choose it as your strategy for 2021.
First and the most important thing I want to tell you is that looking back on this extraordinary year it is clear that only those companies succeeded not only to save but also increase their business, which have exceptionally good relations with their customers. While many businesses suffered, lost a lot of money, had to fire their employees, and finally closed their companies, some could use their competitors' weaknesses and get very good results.
That is why, before saying that some external forces caused huge problems for you in 2020, be sure to check how good your relationship marketing is.
Customer Satisfaction
To do so, I recommend using NPS method, which proved to be very easy to use and draw better feedback from your customers. Net Promoter Score is an index of determination of consumer commitment to a product or company. Of course, you do not have to use the original NPS. You can adapt it to your own business and the industry you work in. Add more questions, make changes, but remember that the shorter your survey the more likely you get feedback.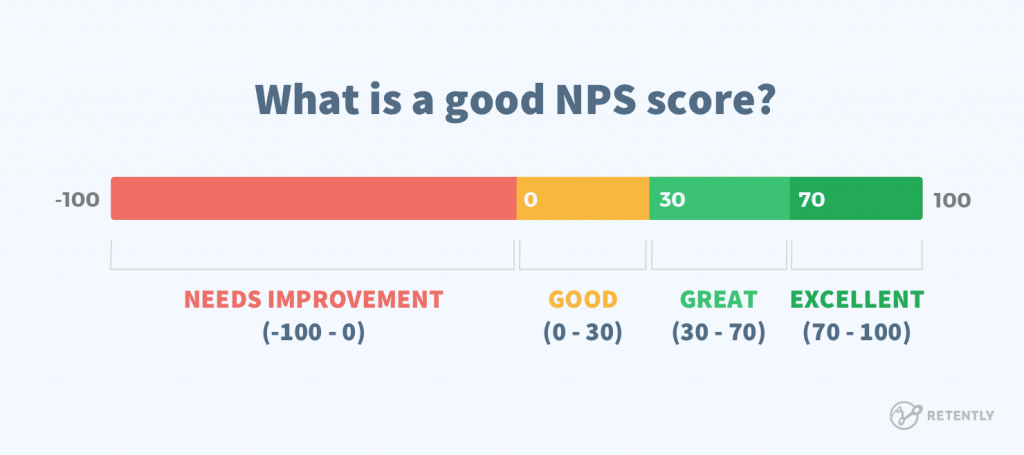 Now when you have your NPS or other customer satisfaction surveys done, you can compare your results to the average per industry.
In addition to customer satisfaction, it is very important for your relationship marketing strategy to understand what is your customer retention rate. Customer Retention Rate (СRR) is an indicator that determines the number of loyal/satisfied customers. It is expressed as a percentage of a company's existing customers that maintain loyalty to the business in that window. Customer retention focuses on loyalty and is the inverse of churn metrics.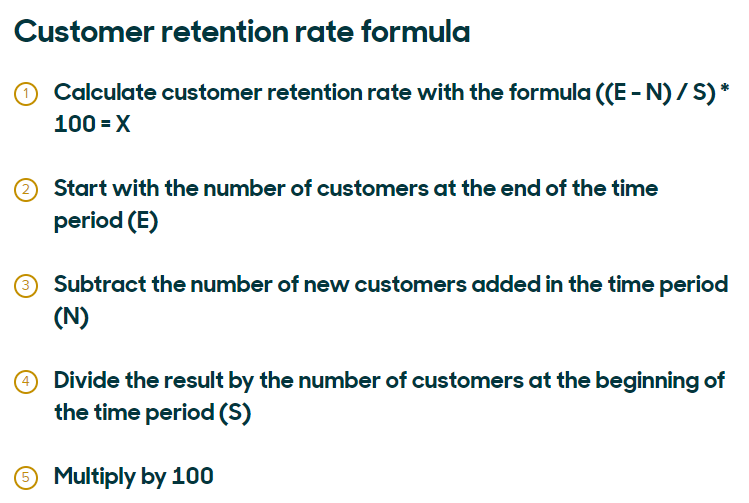 I also recommend reading Recovering Customer Loyalty and Customers for Life books reviews to dive deeper into the topic.
With a relationship marketing strategy, your customer satisfaction and retention rates will become much better. And with better customer satisfaction and retention rates, your relationship marketing strategy will continue to accelerate your company's business compared to your competitors. It may take a few years to make it work, but from a long-term perspective, you will achieve incredible results.
Made in Japan
The second thing I wanted to mention in terms of relationship marketing is that it is not just a strategy to increase your sales, but it is crucial to saving your business. Only customer-oriented companies live long and prosper. When it comes to relationship marketing the first thing that comes to my mind is Japanese companies like Sony, Panasonic, Mazda, and others. Japanese are years ahead in terms of customer relations. Of course, many non-Japanese businesses are very successful as well, but no one can deny that they did their best with the meaning of Made in Japan.
Back in the 1950s, the phrase meant average quality, sometimes even poor quality. Japanese companies faced huge competition and it was a challenge for them not just to get profit, but to survive. And now everyone around the world knows that Made in Japan equals the best they can get. And this became possible due to their hard work in the field of relationship marketing.
Marketing Expenses
There is another important side of relationship marketing. It is much cheaper to keep your current customers satisfied than to acquire a new one that can replace them. Depending on the industry the difference in attaining a new customer compared to retaining the current one can reach 5-10 times. So it is very important to keep your current customers because it saves your marketing expenses as well.
That is why you should always keep your customers satisfied. Try to provide the best service at every level of communication with your company. You should make your customers' experience unforgettable, so they keep returning to you.
And here you should motivate all your employees. They should all become part-time marketers for life. When it comes to relationship marketing, your marketers, your sales, your production, financial and many other departments need to work as a team. It is like football or any other team sport. If one fails there is a chance that you can lose, if two fails, you will certainly do.
So, if you want to achieve better results in 2021, I recommend implementing the relationship marketing strategy. Start monitoring your customers' satisfaction and retention rates, listen to what they tell, make improvements, work as a team, and you will see the difference soon.
Find more analytical and strategic marketing information in the corresponding sections of the website.
Happy New Year 2021! And happy marketing! Let your relations with customers be never-ending and strong!