Power Semiconductors Weekly Vol. 27
The United States has fallen behind China and Europe in the production and adoption of electric vehicles, especially from 2017 to 2020, according to a study by the International Council on Clean Transportation. One important piece of the puzzle that the U.S. does have supremacy in, however, is the production of semiconductors, which are used in everything from smartphones to computers to electric vehicles. Now, it might be strengthening that hold.
SK Siltron CSS, a unit of South Korean semiconductor wafer manufacturer SK Siltron, announced plans to invest $300 million and create up to 150 high-paying, skilled jobs in Bay County, Michigan, which is a couple of hours north of Detroit, the country's first automaking haven. The wafer manufacturer already has a presence in nearby Auburn, so the new factory will more than double its employee base. Over the next three years, SK Siltron says its investment will provide manufacturing and R&D capabilities of advanced materials for electric vehicles.
SK Siltron CSS chief executive Jianwei Dong told Reuters, which first reported the news, the $300 million investment would "help develop a domestic EV supply chain based in Michigan because we have our end customers in nearby communities."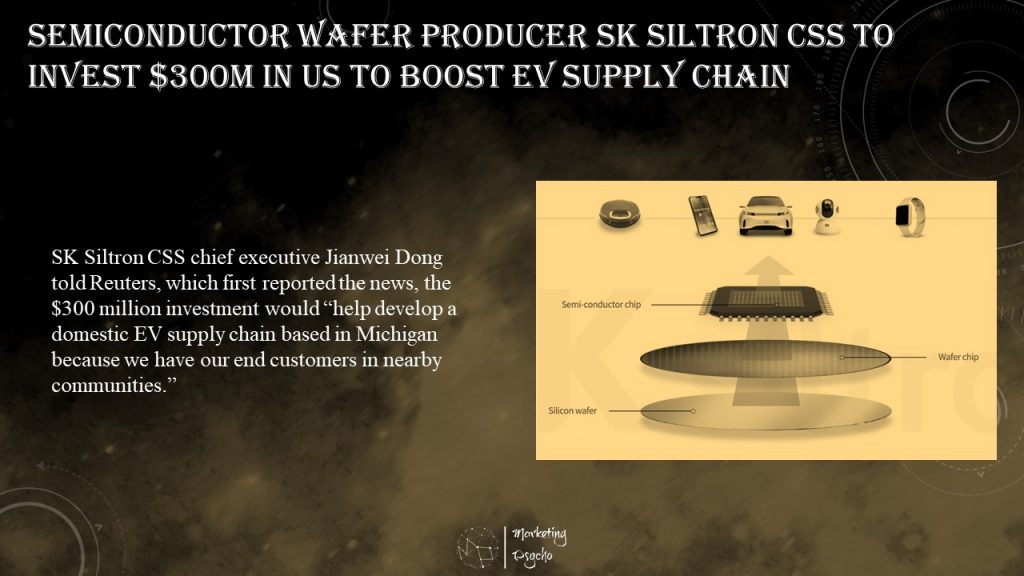 This new investment comes amid an ever-increasing lineup of new electric vehicles and investments in electrification from American automakers, including legacy companies General Motors and Ford, as well as Tesla and upstarts such as Rivian.
It's also joining the sticky pot of trade wars between China and the U.S.
China has owned EV production globally, producing 44% of all vehicles made from 2010 to 2020, but the U.S. has put a strangle hold on semiconductors, consistently blocking China from acquiring other chipmakers. Strong policies that both invest in EV production and spur demand have proven successful in both China and Europe, according to the ICCT report. The Biden administration's call for $174 billion in funding to expand EV subsidies and charging networks could help the country catch up.
25 years ago STMicroelectronics started collaborating with the University of Catania on silicon carbide (SiC) which is transforming electric vehicles today.
To celebrate the 25th anniversary of SiC, ST decided to explore its role in the industry today, how they got there, and where they're going. According to a study by Exawatt, 70% of passenger battery electric vehicles will use SiC MOSFETs by 2030. The technology is also transforming other markets, such as photovoltaic inverters, energy storage, power supplies for servers, charging stations, and more. It is thus critical to understand SiC's journey during these last 25 years to help today's and tomorrow's engineers.
SiC's story is fascinating but also fierce because it shows that to be the best, it is also essential to be the first. Silicon carbide's properties were well established in the early 20th century, with the first SiC LED dating back to 1907. Physicists knew silicon carbide had a wider bandgap compared to silicon by about 2 eV. At room temperature, it meant SiC devices had a critical electric field that could be five to ten times superior. As a result, the new technology could vastly improve conversion efficiency while tolerating higher voltages and harsher conditions.
In competition with silicon, SiC and GaN have made remarkable progress in the power electronics business over the last decade. Following Tesla's adoption of SiC in its main inverter, automotive has become the killer application for SiC. Since then, SiC has entered the priority list of almost all carmakers. While BYD has also chosen SiC in its premium models in 2020, Audi, Volkswagen, and Hyundai are expected to adopt SiC in their next generation models. Despite the global slowdown in H1-2020 due to the Covid-19 outbreak, design wins for SiC solutions have recently multiplied, with a bright market outlook for 2019-2026 period.
Facing a fast-evolving market and the pandemic crisis in 2020, Yole Développement is publishing a monitor containing world-class research, data, and insights pertaining to compound semiconductor (CS) markets in quarterly instalments. This monitor analyses the CS markets' evolution in terms of revenue, shipments, and price, as well as market forecast per market segment, CS design, wafer and epiwafer market dynamics.
Understanding how heat flows out of a power module is crucial for power design. This Semikron webinar explains how thermal resistance is derived by a power module manufacturer, some techniques used for measurement, and how the values given in a datasheet can vary between module types and manufacturers.
​​​​​​​Additionally, the concept of thermal coupling and how operating modes influence thermal resistance will be discussed.
This webinar is a natural extension to the previous Semikron webinar "How to Read an IGBT Datasheet." Join Semikron online on July 27.
​​​​​​​Key Take-Aways:
Learn how thermal resistance is defined for SEMIKRON modules.
Discover how thermal resistance can vary with operating mode.
Understand the parameters on a power module datasheet.
Webinar duration: approx. 45 minutes​​​​​​​
Subscribe to Power Semiconductors Weekly and watch it on YouTube every Tuesday.
If you prefer a monthly update about the world of power semiconductors delivered to your e-mail address, please, subscribe to Marketing Psycho Power Semiconductors newsletter.