Today I would like you to join me and the Ocean's team in their adventures in Vegas and wonderful European countries. Ocean's trilogy and Ocean's Eight spin-off combine amazing cast, great stories, splendid locations, and a lot of product placement.
Prepare your pockets for a jackpot! It is Ocean's time!
In the beginning of the movie we see Rusty Ryan (Brad Pitt) teaching the celebrities how to play poker. That's where we spot our first brand – Swedish mineral water Ramlösa.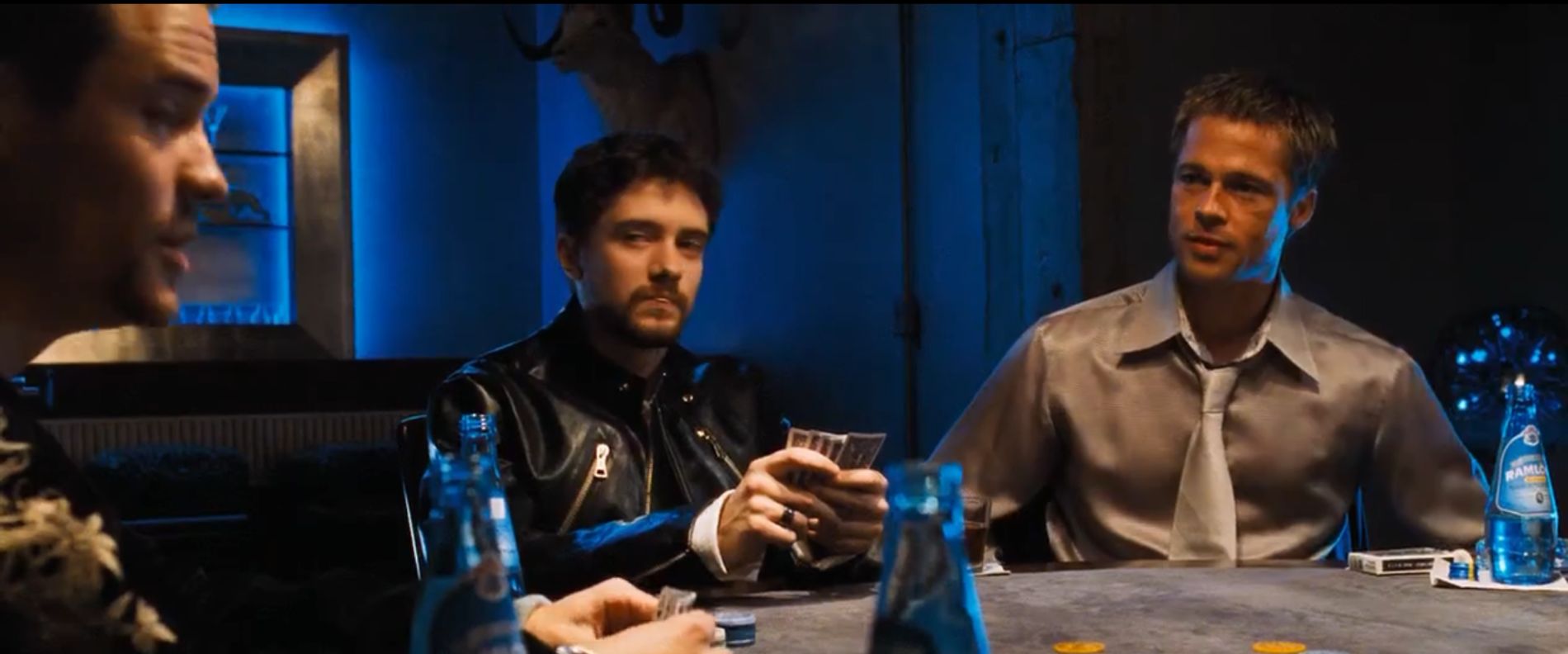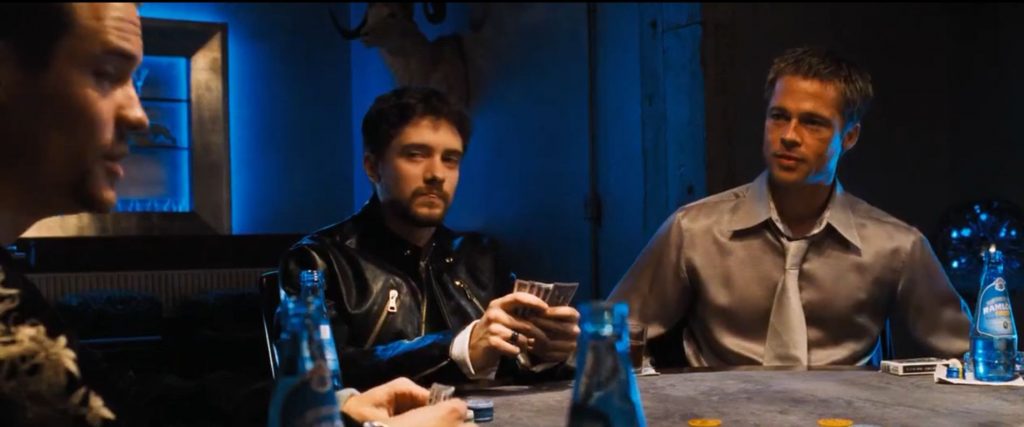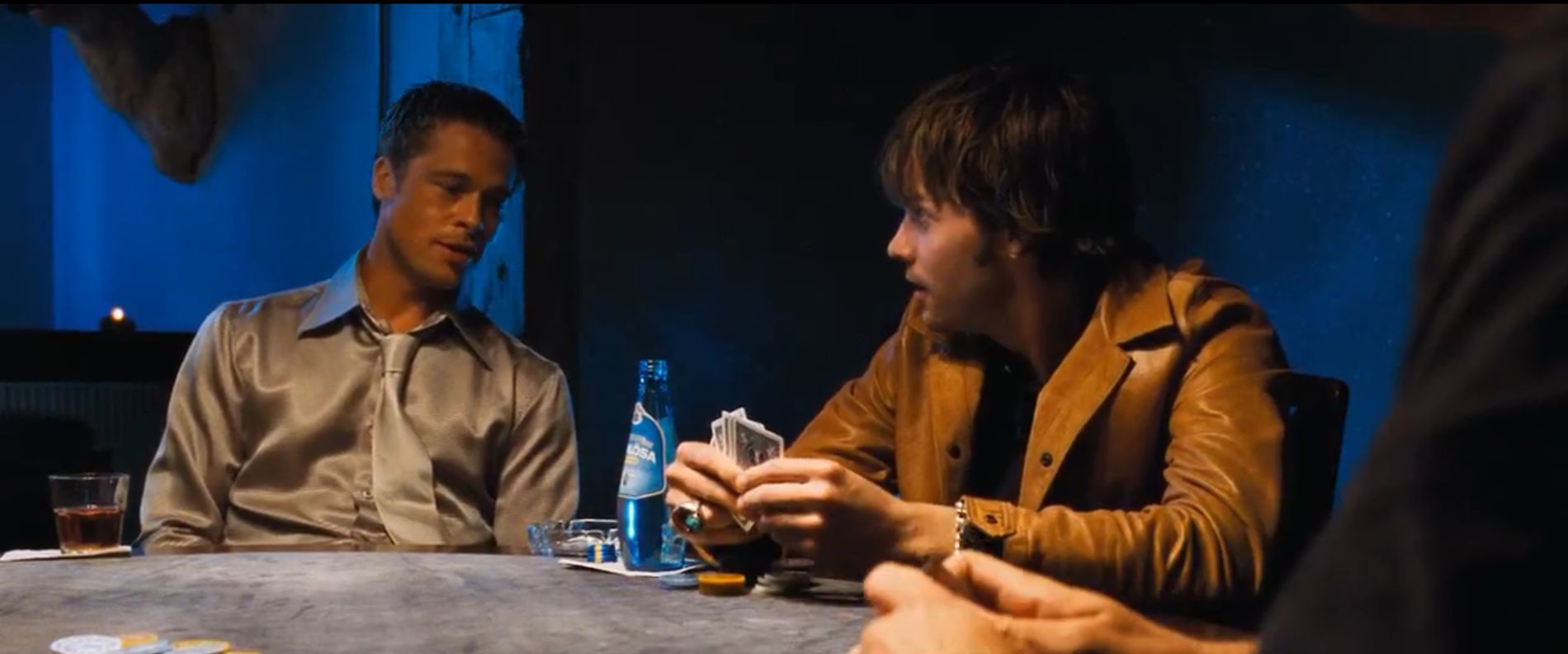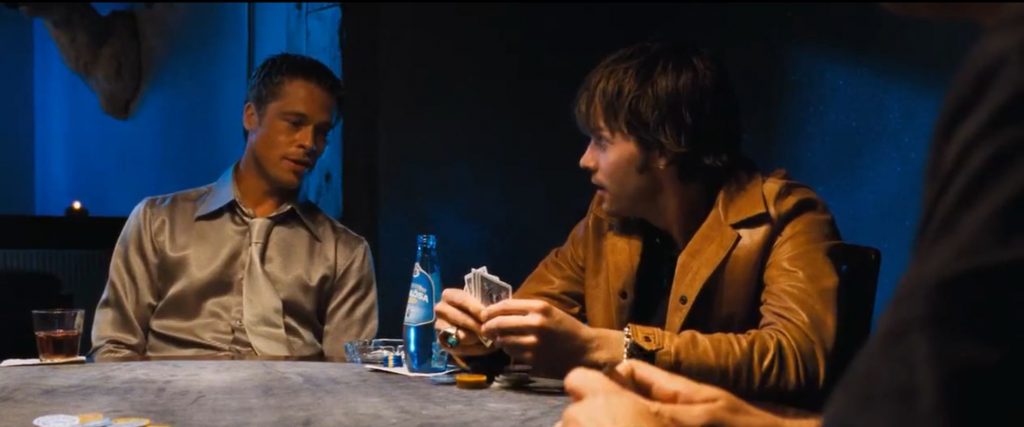 In the scene with the Malloy brothers (Turk Malloy – Scott Caan , and Virgil Malloy – Casey Affleck) we see a billboard with Budweiser ad. We also see a glimpse of Budweiser in the cafe scene where Danny Ocean (George Clooney) recruits Linus Caldwell (Matt Damon). And when Danny is discussing his plan with Rusty we spot the FedEx delivery truck conveniently passing by.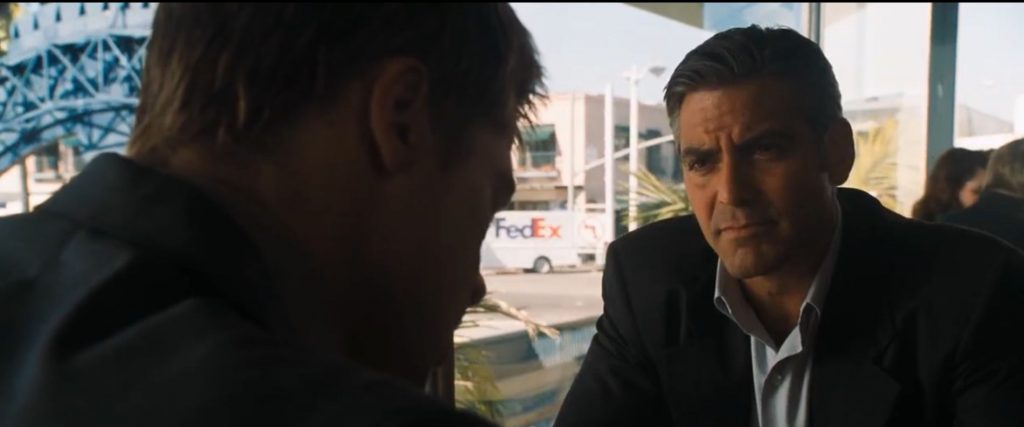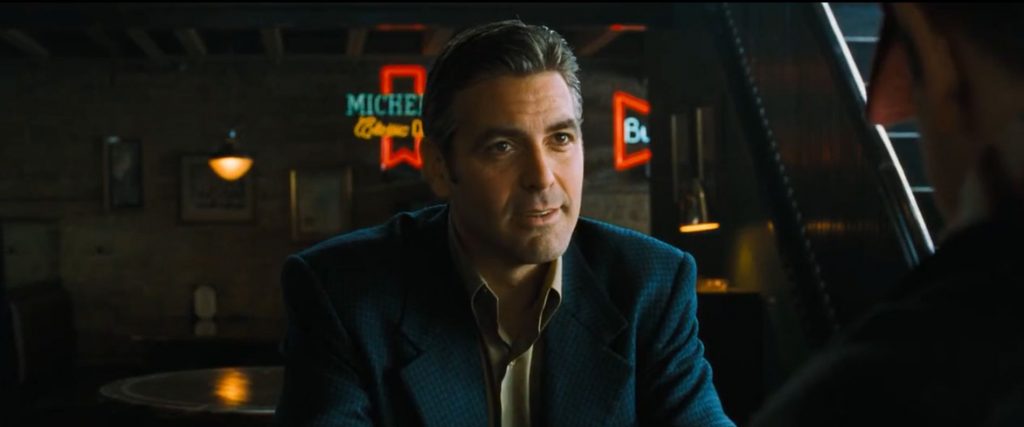 When Danny presents his plan to the crew he uses SONY TV for better picture. During his presentation we can see TIME magazine cover with Reuben Tishkoff (Elliott Gould) on the cover.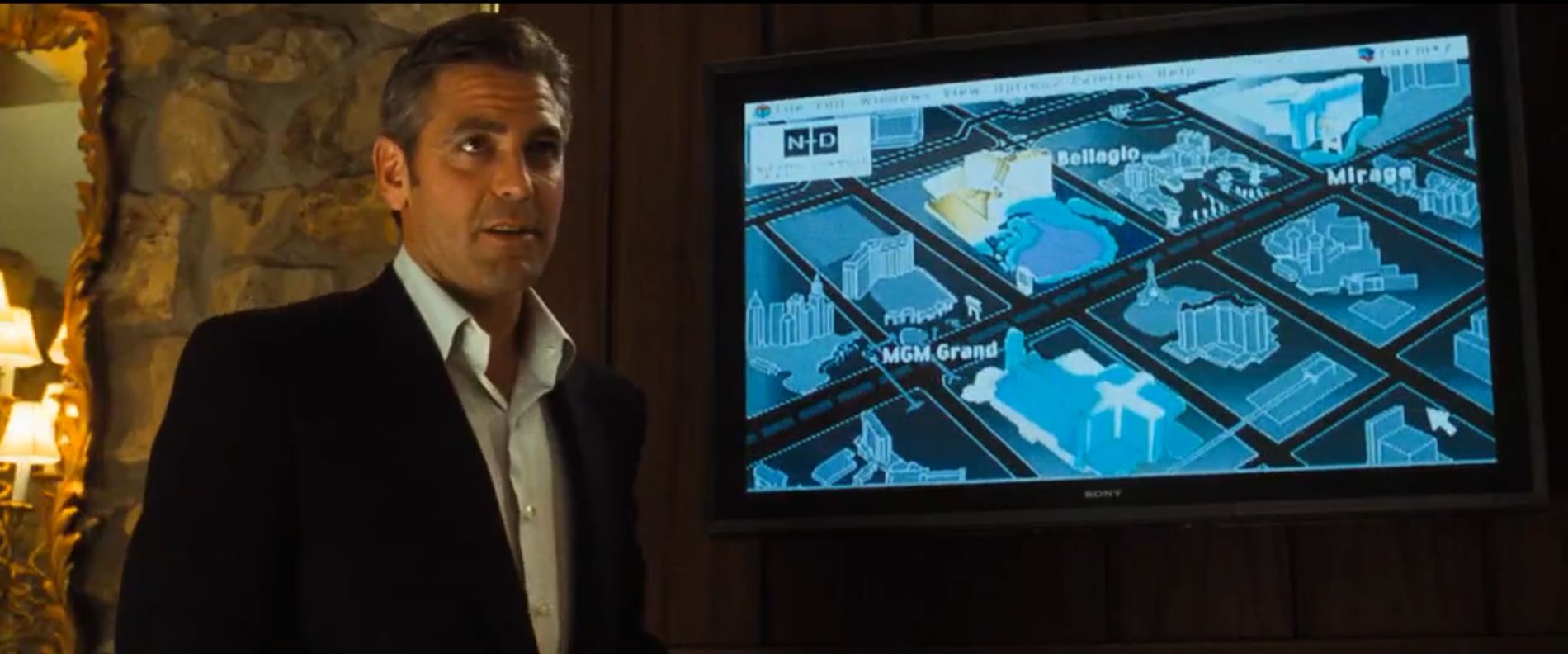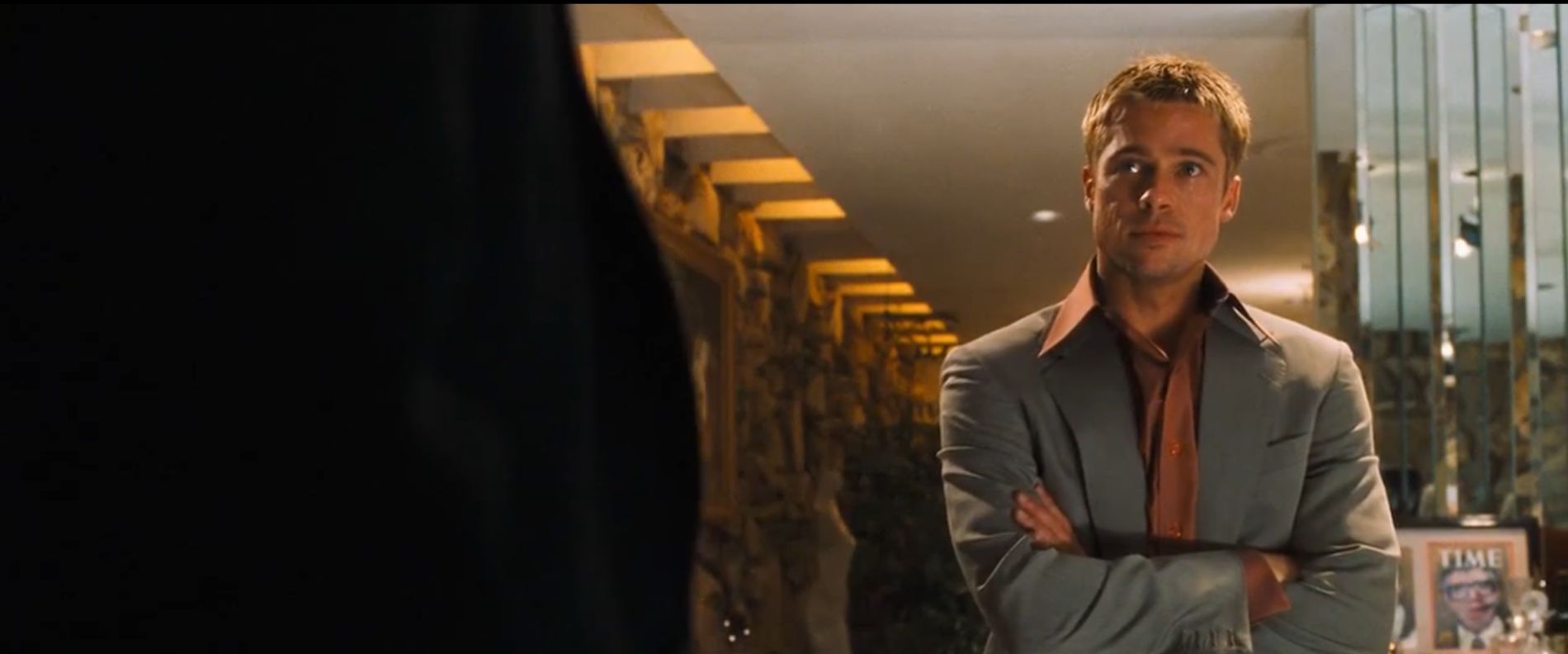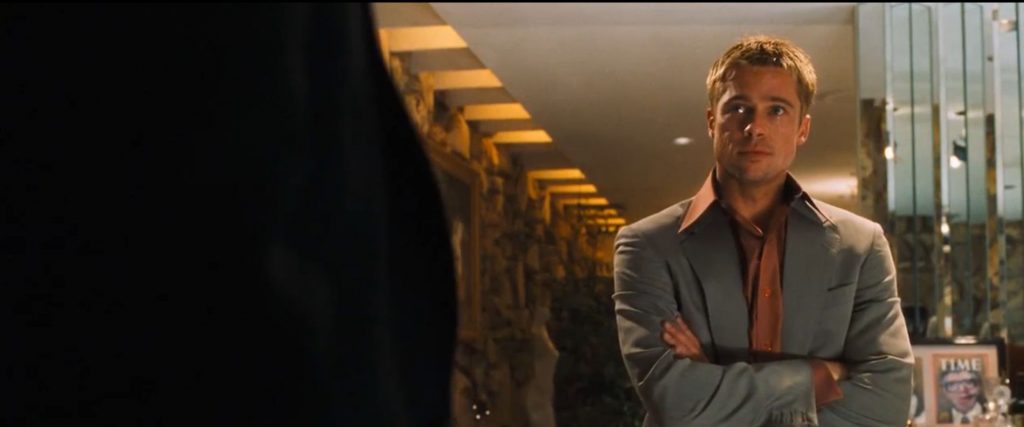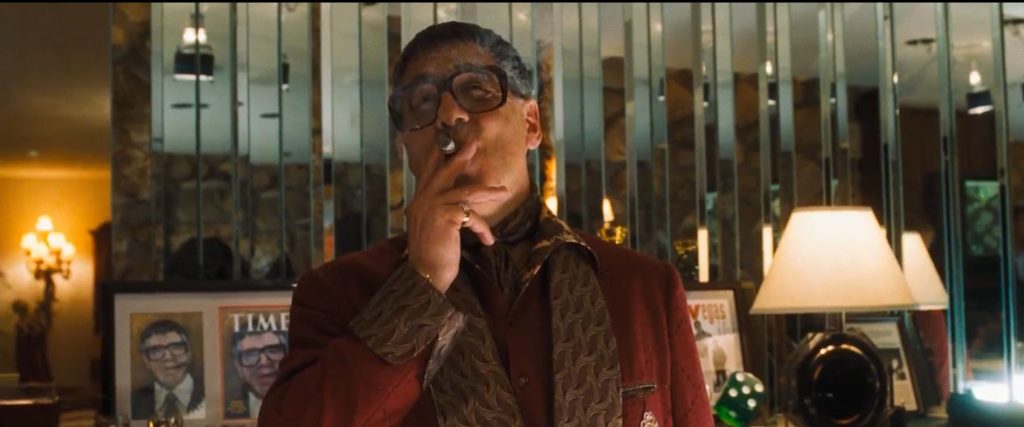 When Ocean's team begins to realise their plan we can notice more brands in the casino scenes like Dr. Pepper, Philips monitors, Yale lift trucks, and Rolex watches.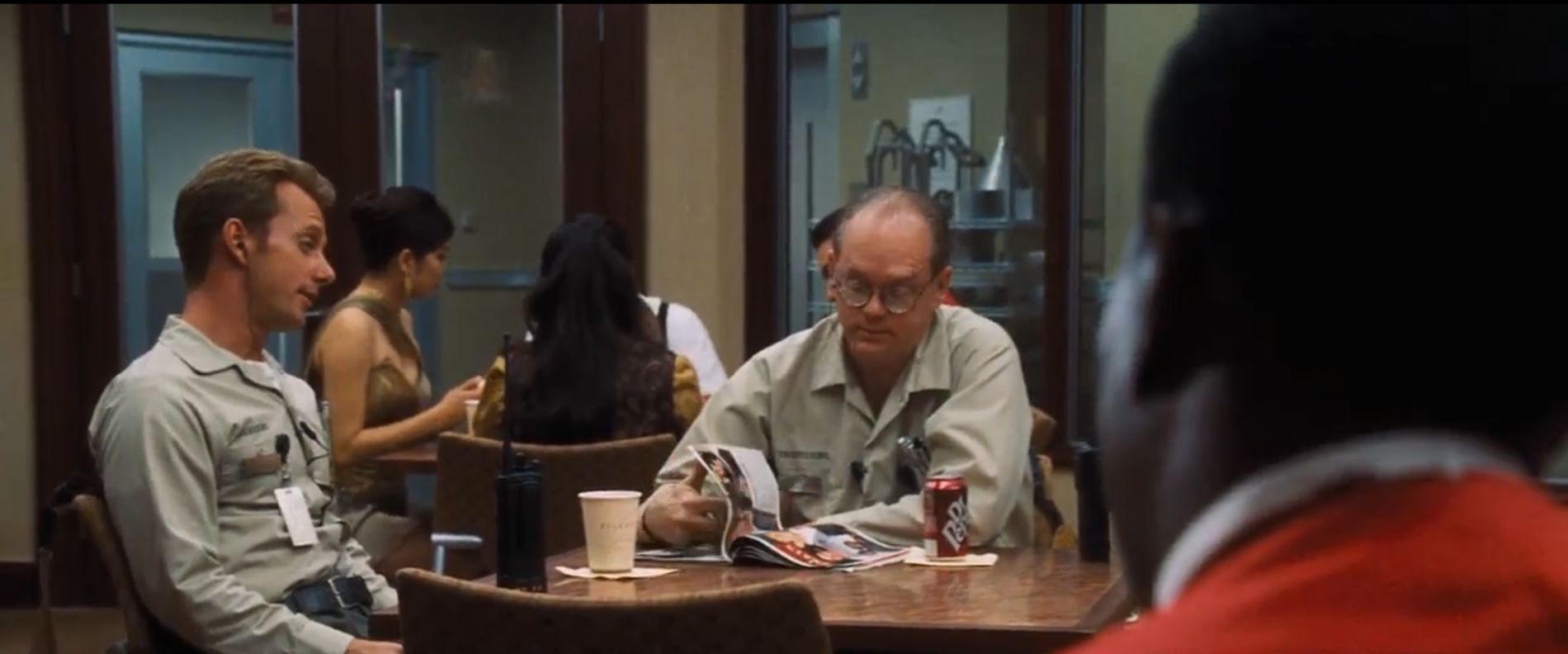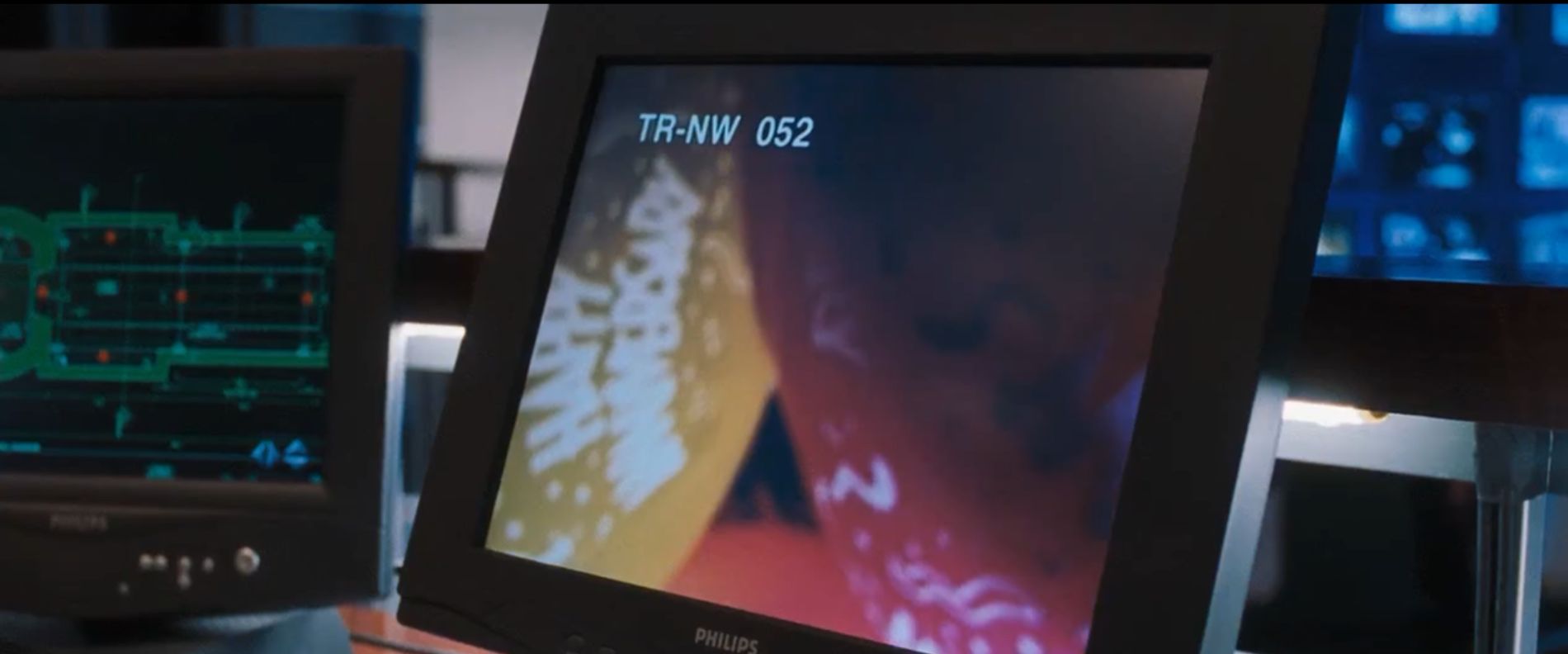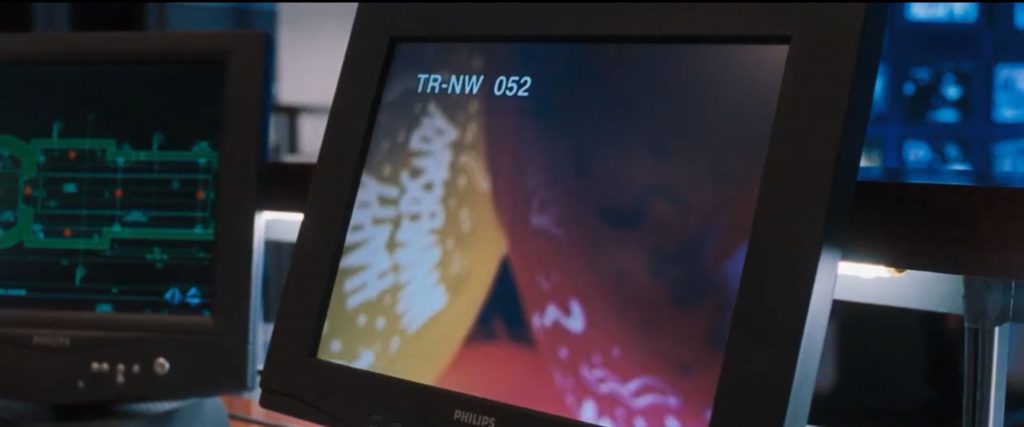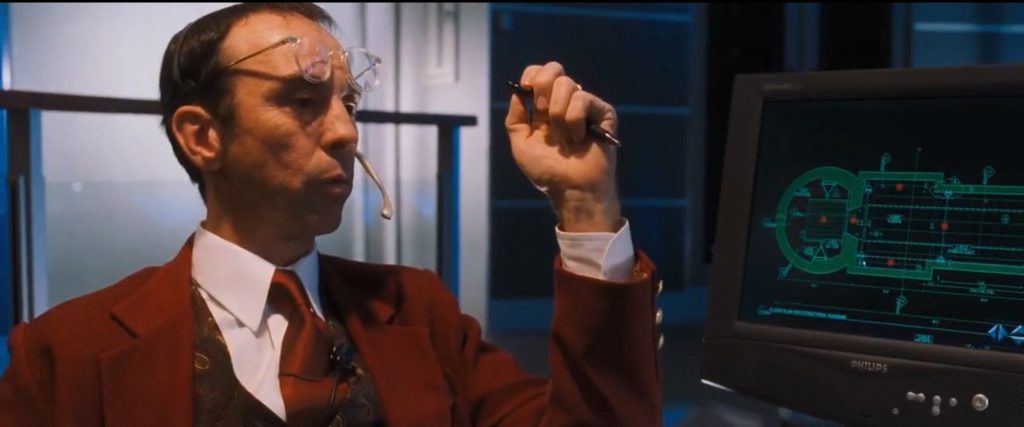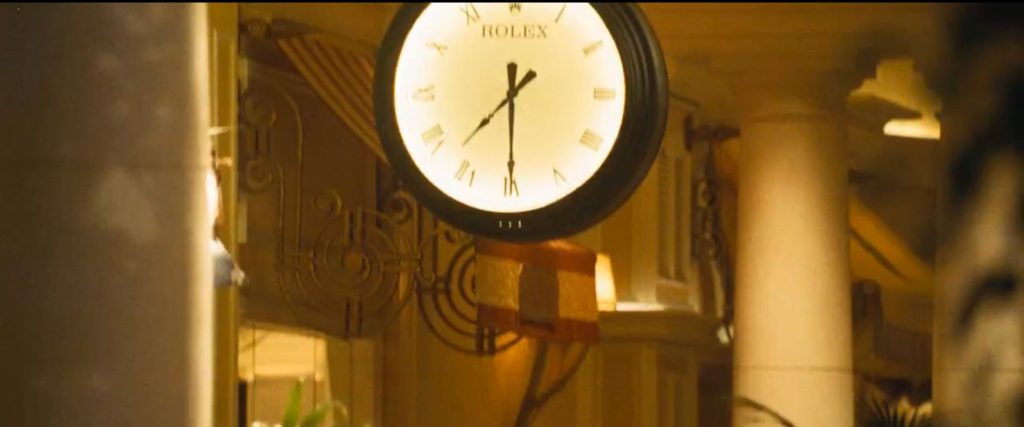 Further in the movie we again see SONY TV, Motorola cellphone, and the famous Royal Pine car freshener. The boxing event is broadcast via HBO. During the fight we see the familiar beer brand.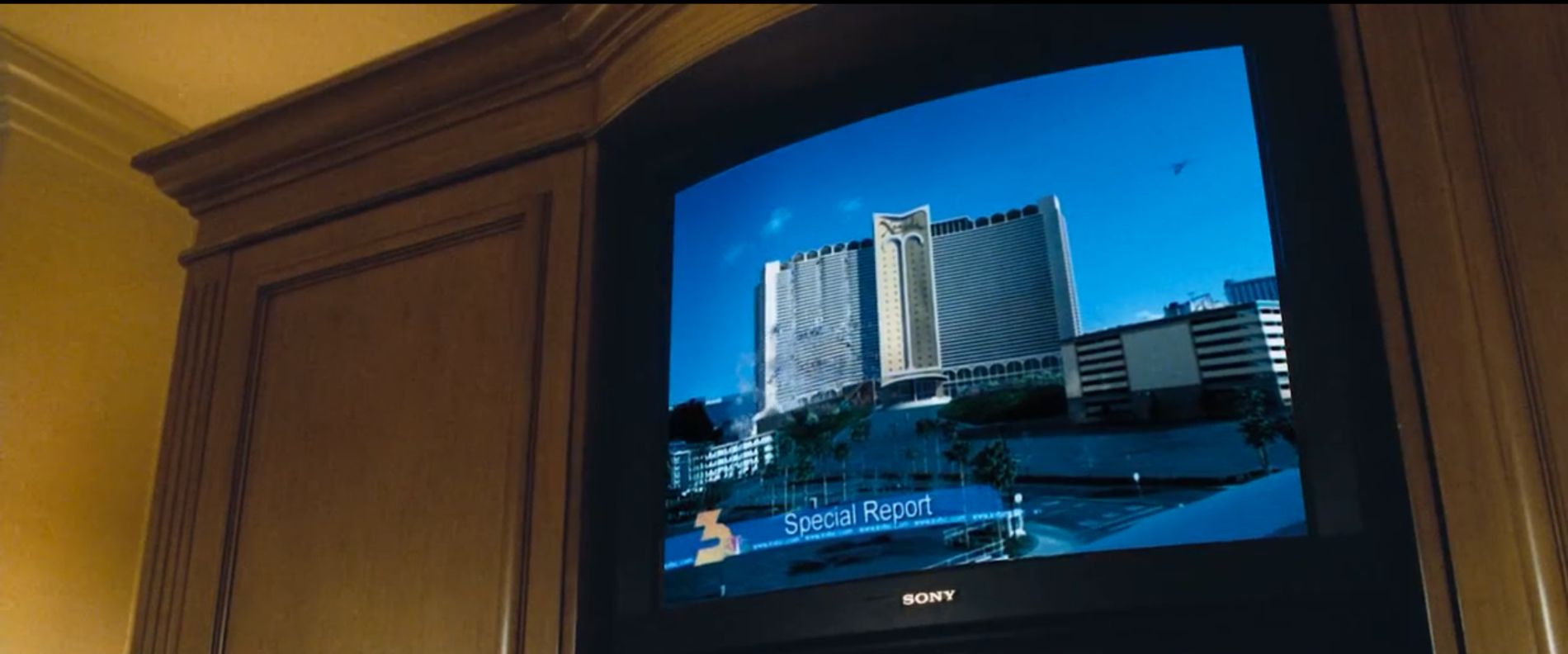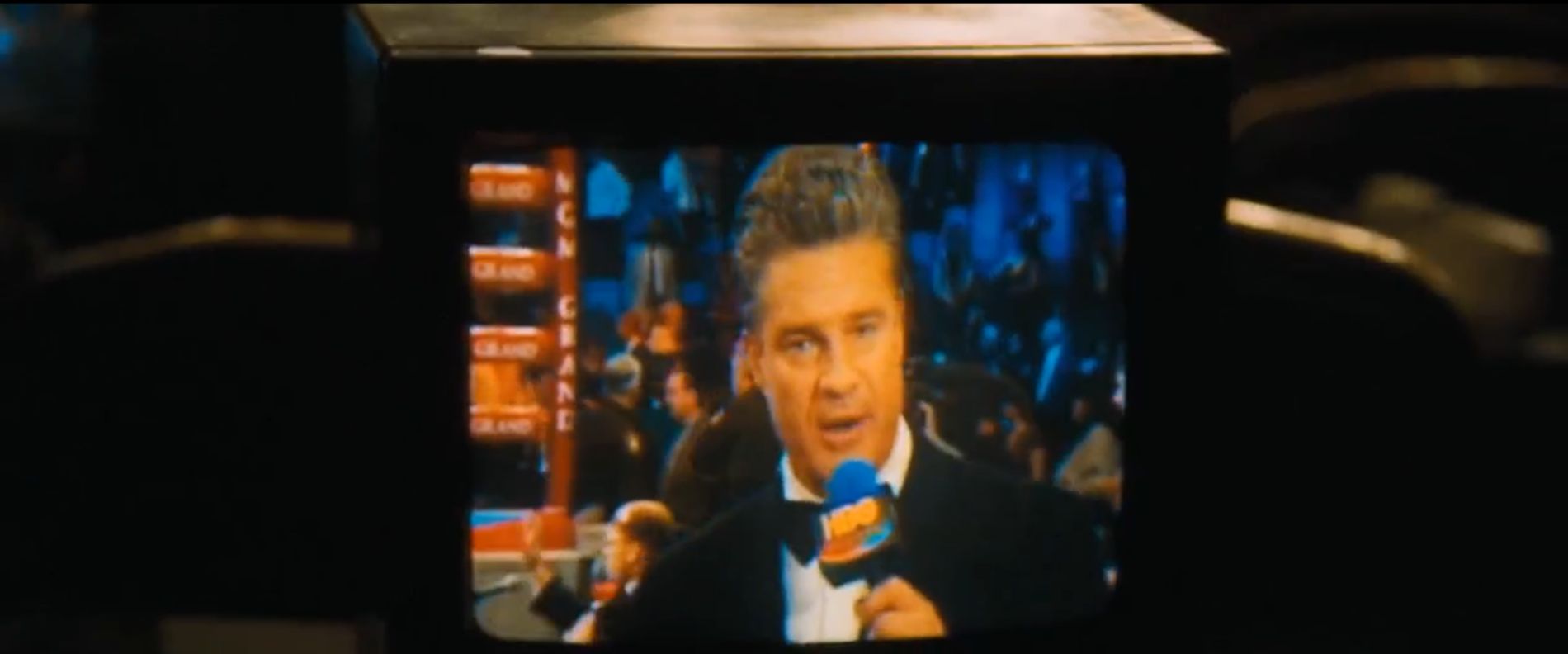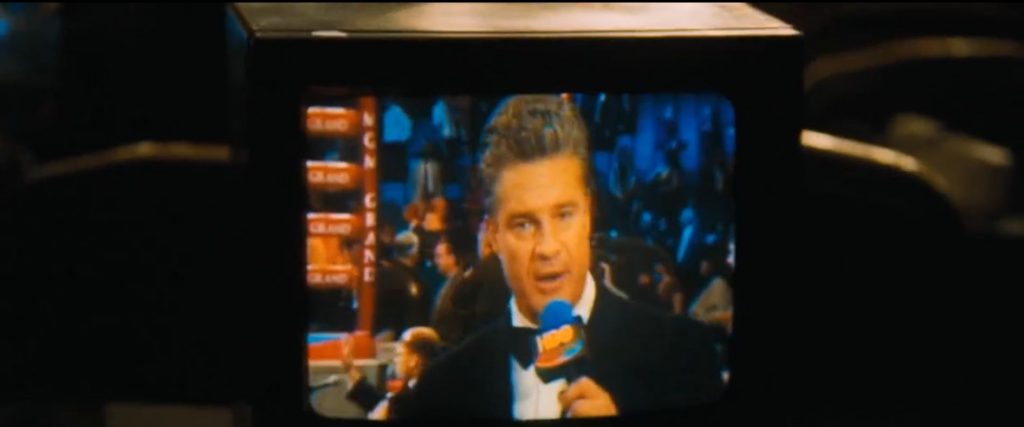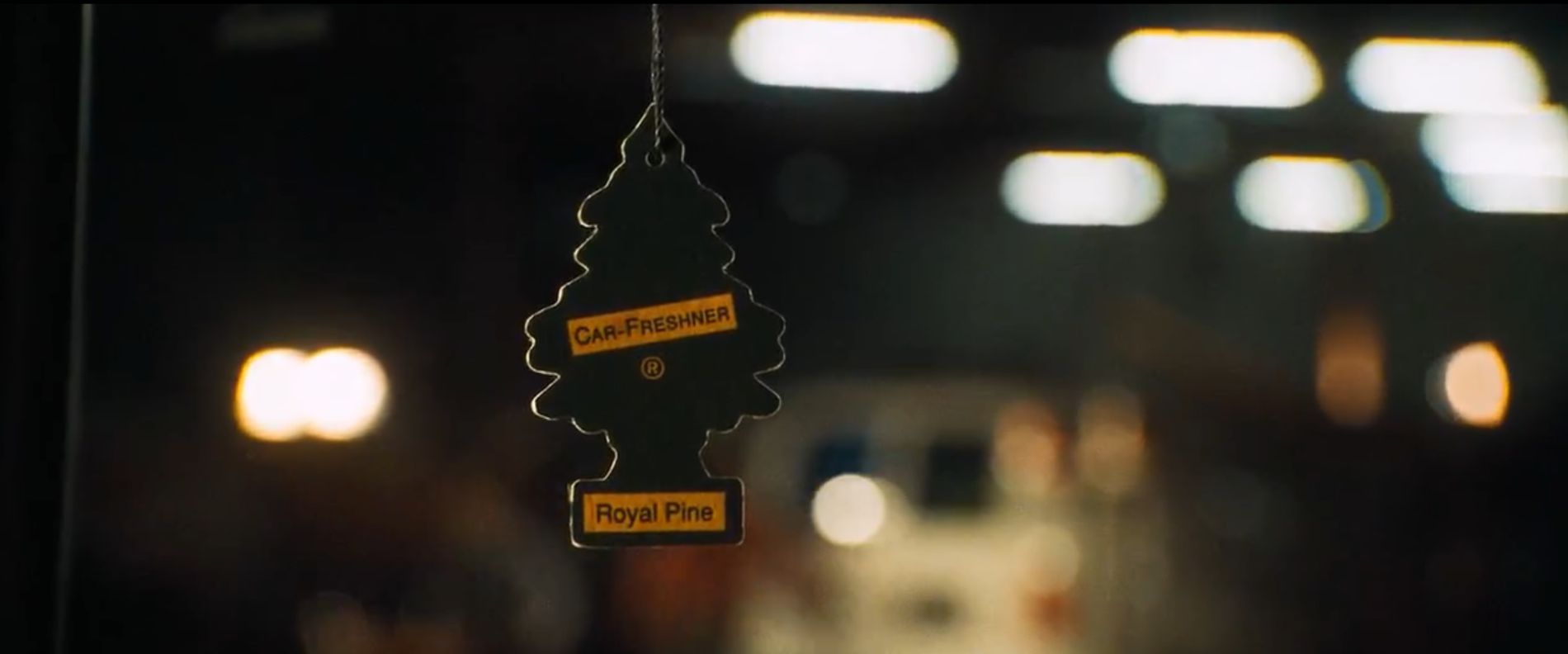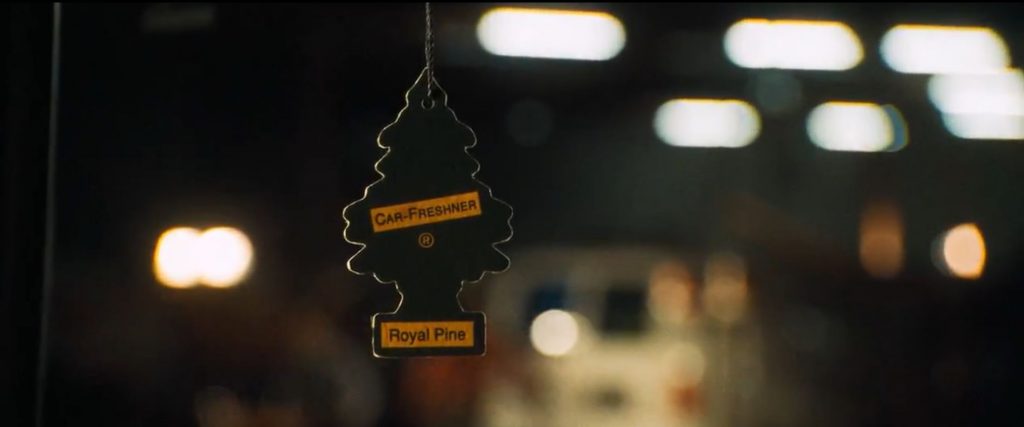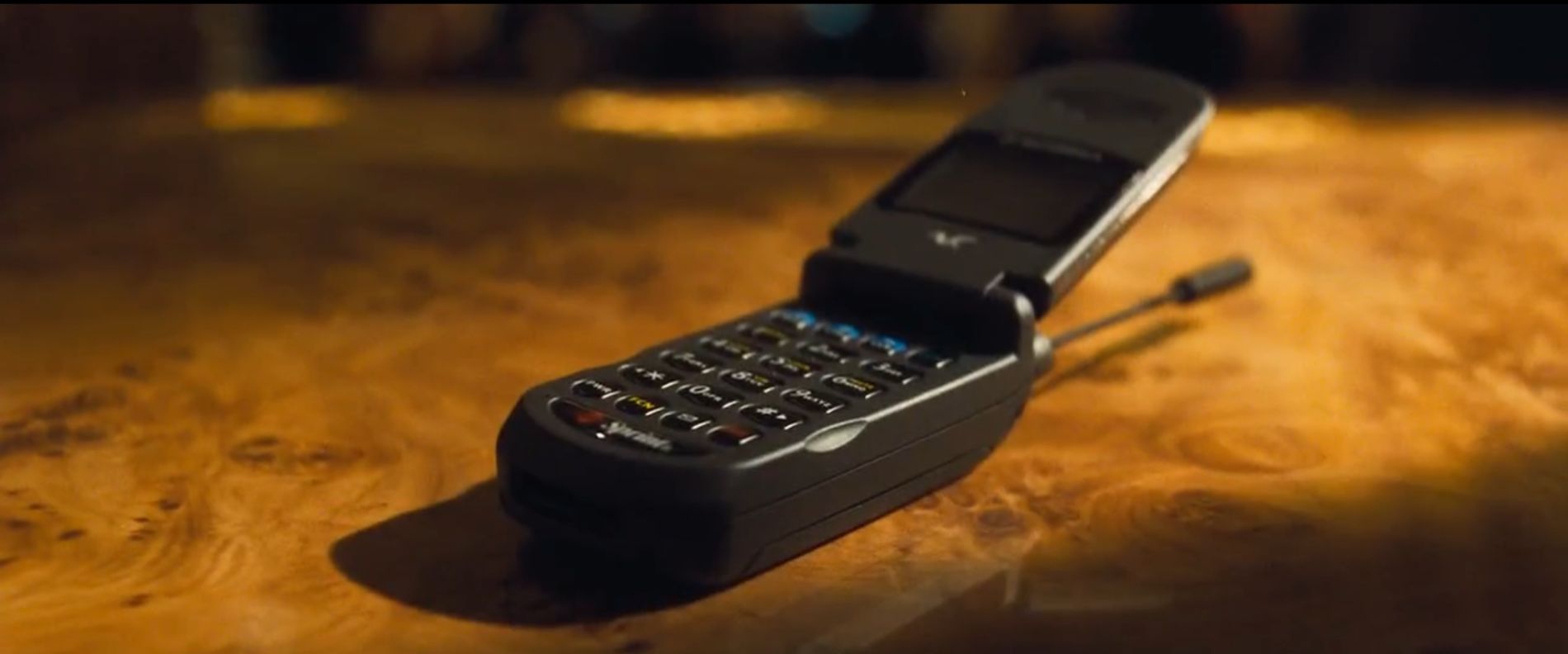 In the end of the movie, when Ocean's team sends their enemies to false track, we see that they use SONY camera to drive the van remotely.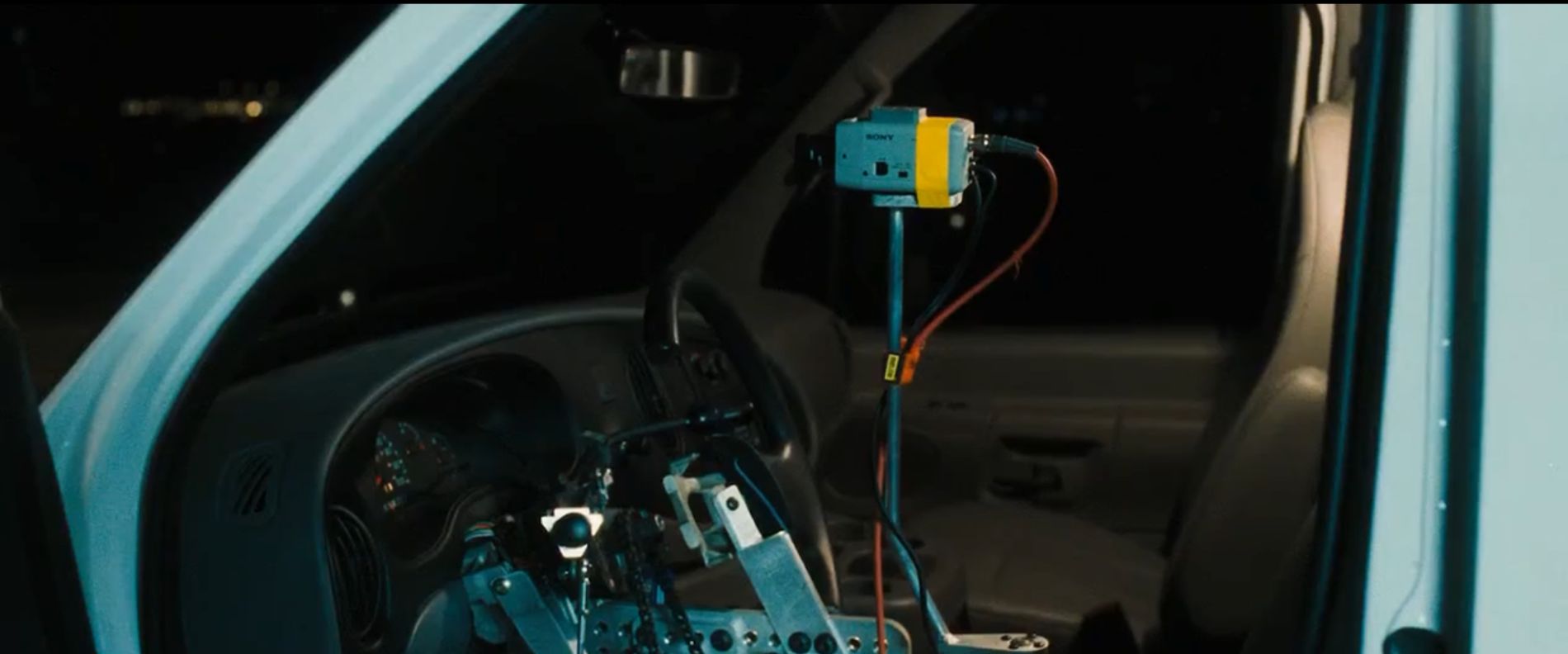 The second part of the franchise transfers us to the beautiful European cities. Here Ocean's team has to run another job to save themselves from the consequences of Ocean's Eleven.
First brands appear very quickly. Rusty is very peculiar about his appearance and uses Selsun Blue shampoo, Philip B. conditioner, and John Frieda Beach Blonde Sun Streaks.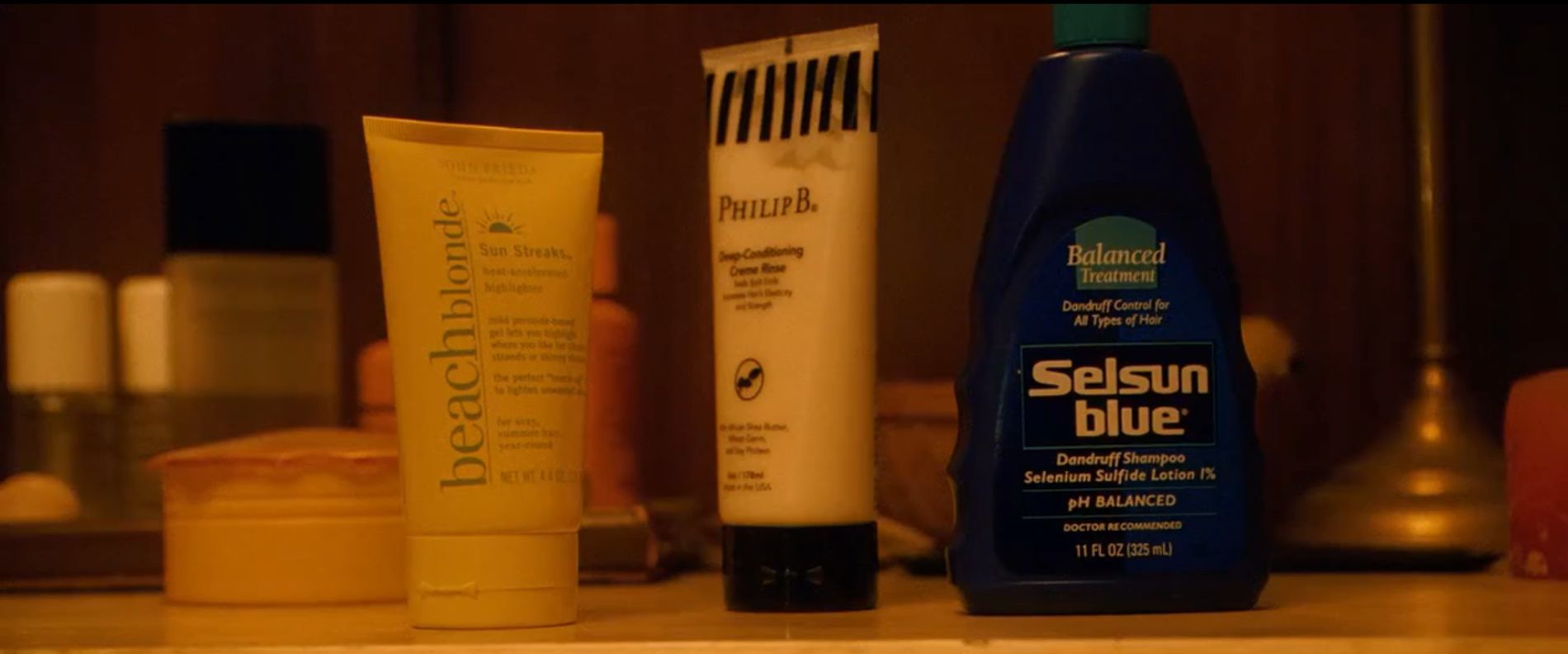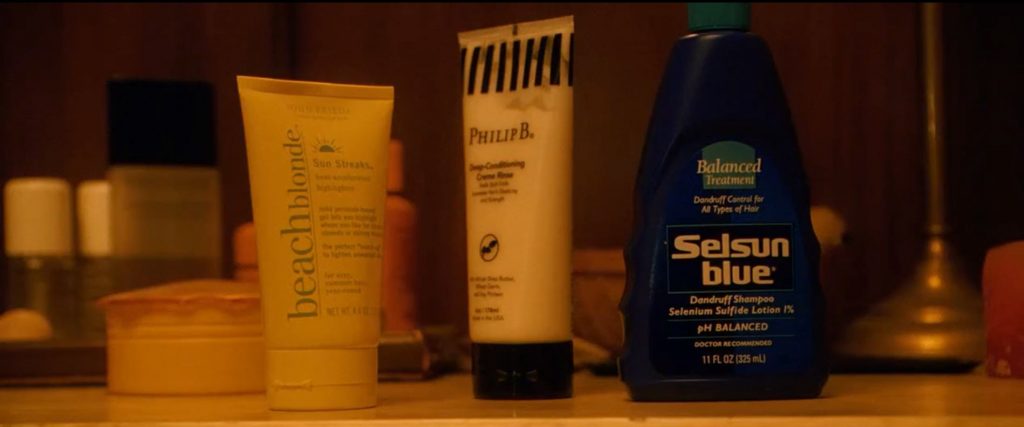 Now Rusty runs the hotel, and that's a pretty difficult job. Especially when you have specific customers. In the room of one guest we can spot various drinks like J&B scotch, Budweiser beer, RedBull energy drink, and Smart Water.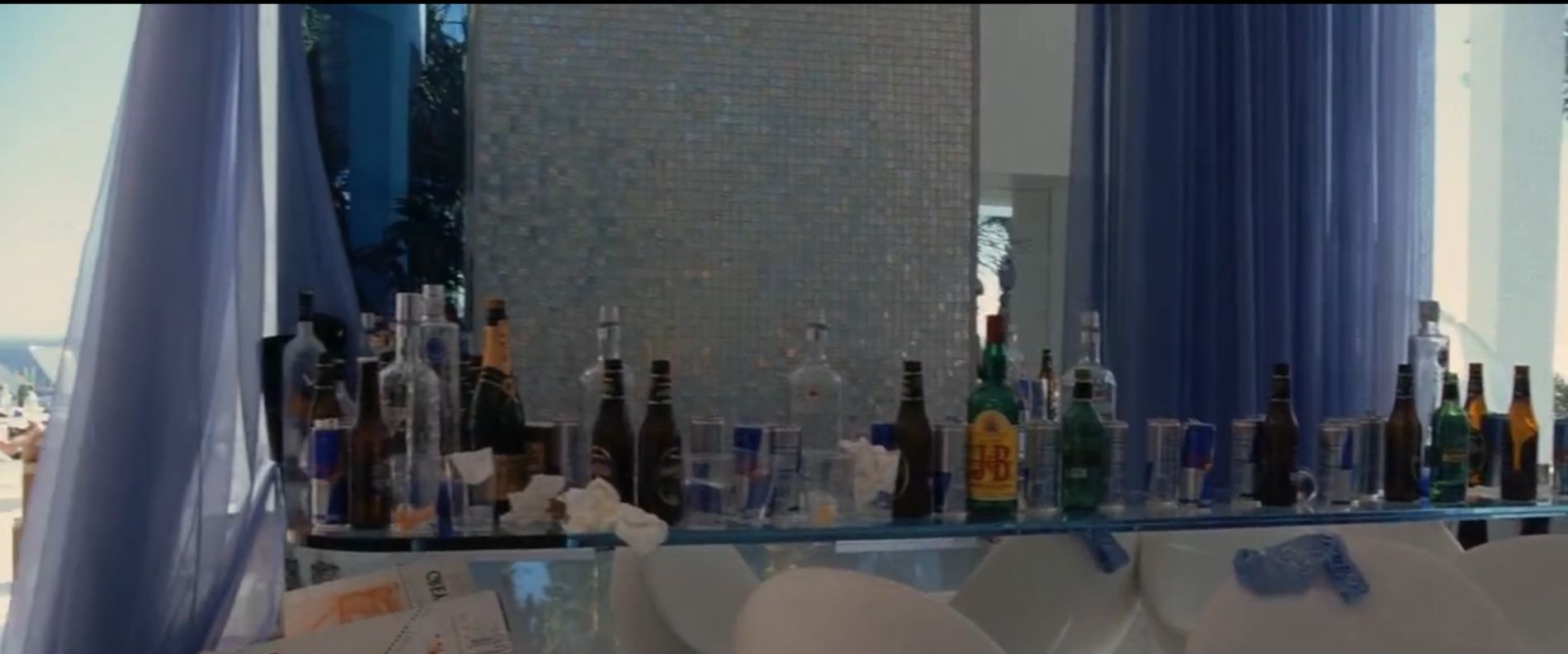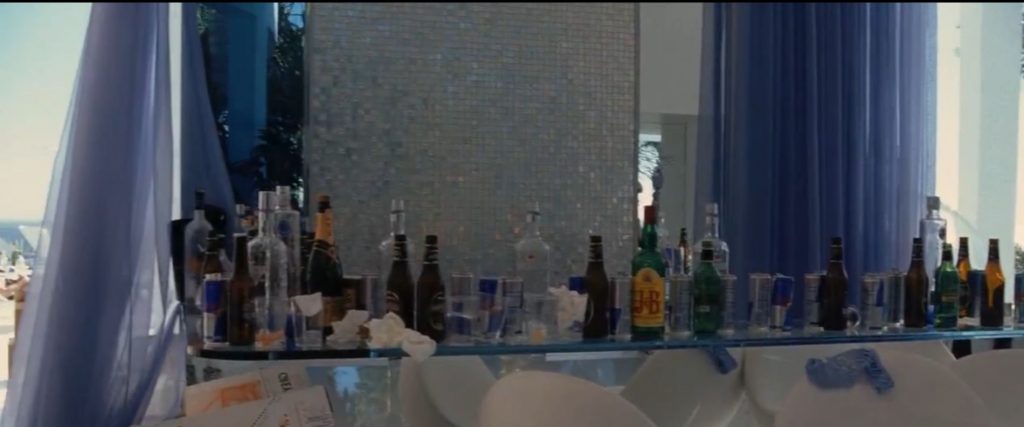 Moving to the other heroes of the movie we spot Apple products in the recording studio.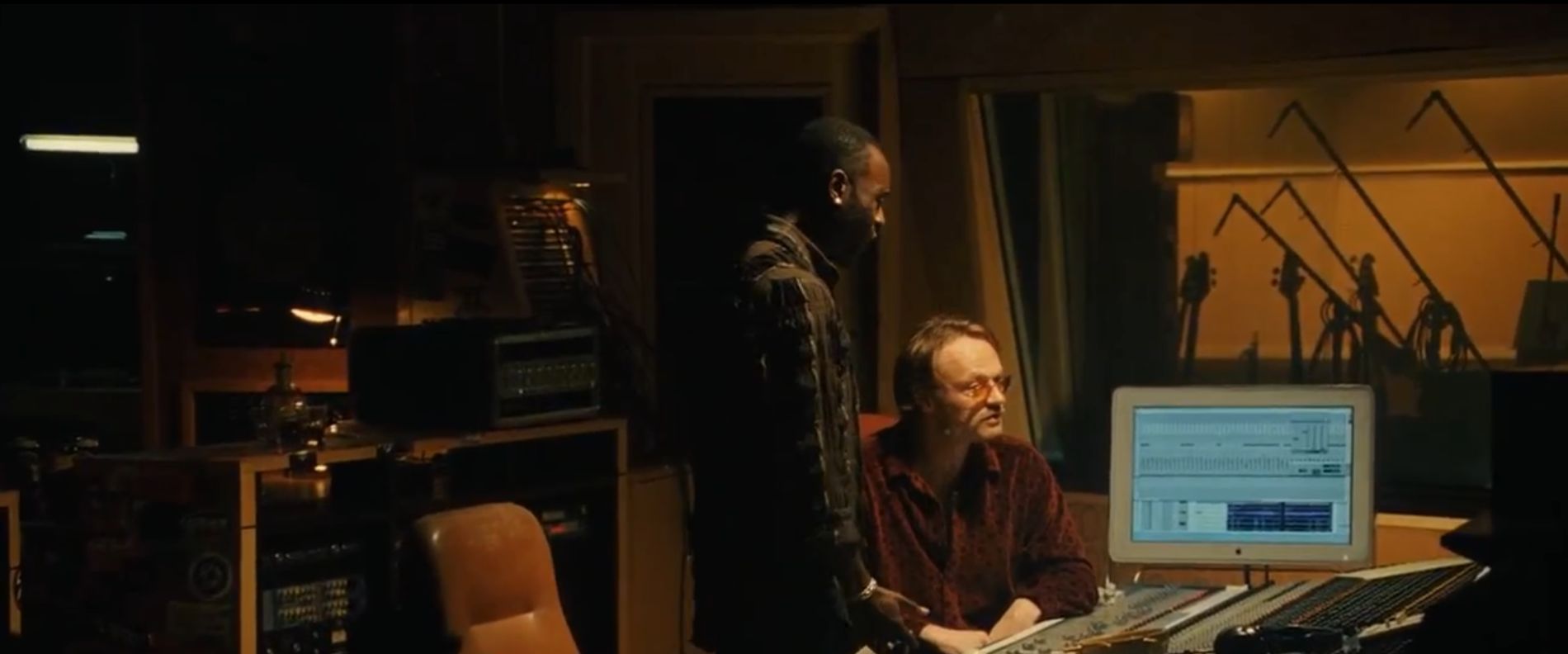 When Ocean's team tries to steal the painting, they discover that they were outrun by Night Fox (François Toulour – Vincent Cassel). He left a message for them using DELL device.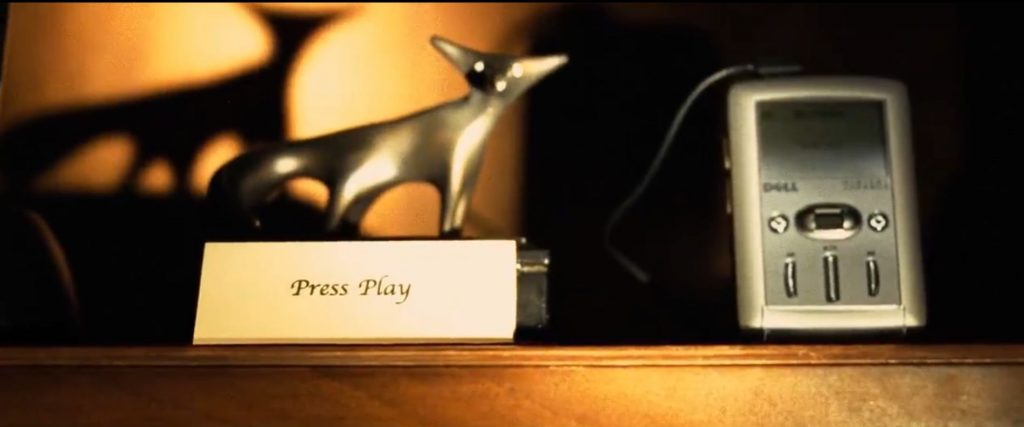 Yen (Shaobo Qin) is again not very lucky in Ocean's Twelve. This time he's got lost travelling inside Arsenal Football Club bag. In this scene we can as well see Nike sneakers. And when he's finally free he's celebrating it with Mars chocolate, Pringles chips, Snickers, M&M's, and San Pellegrino water.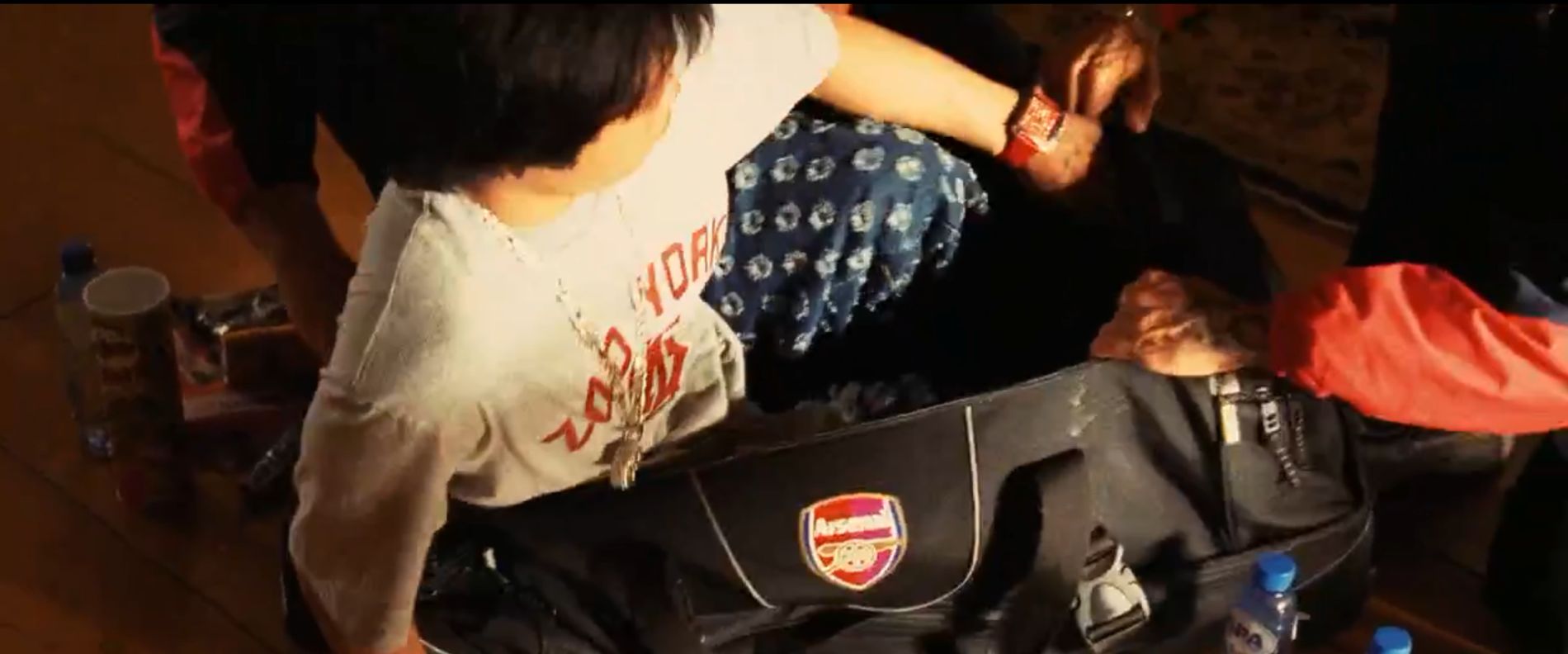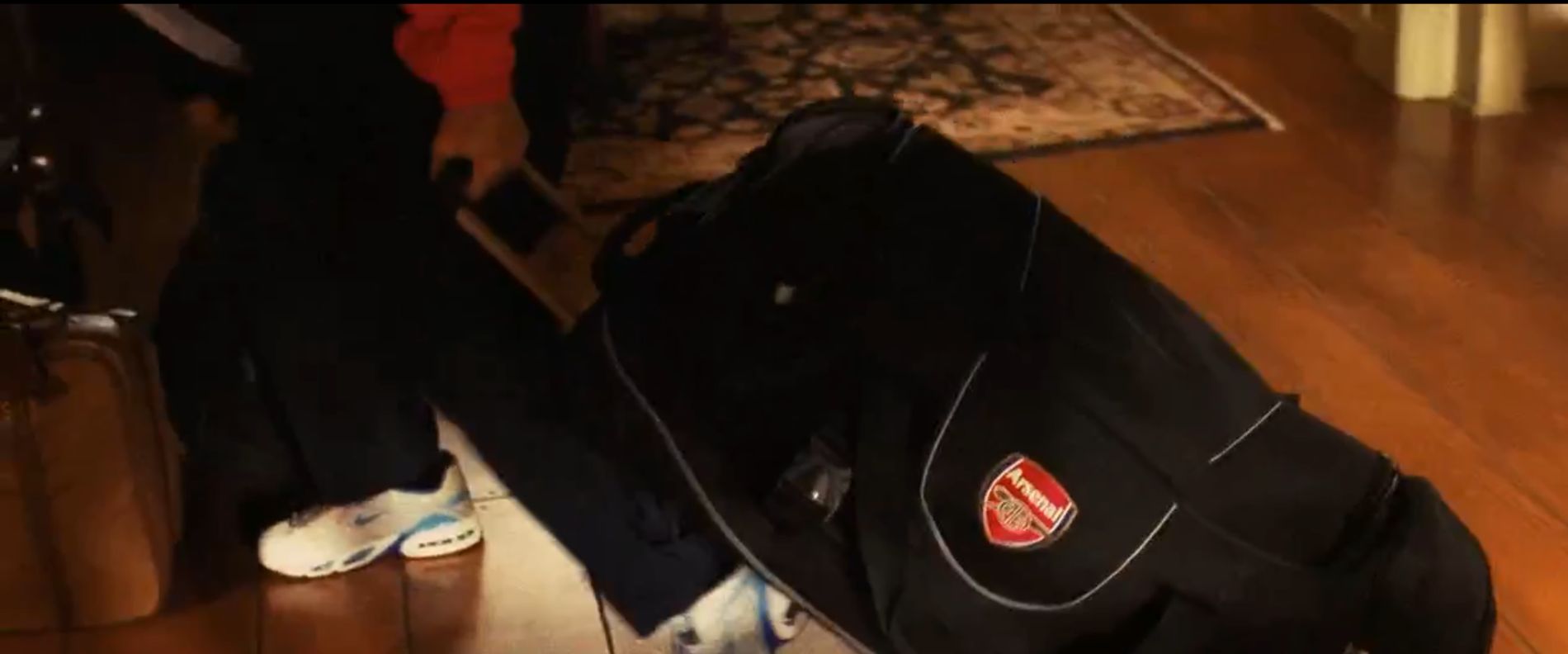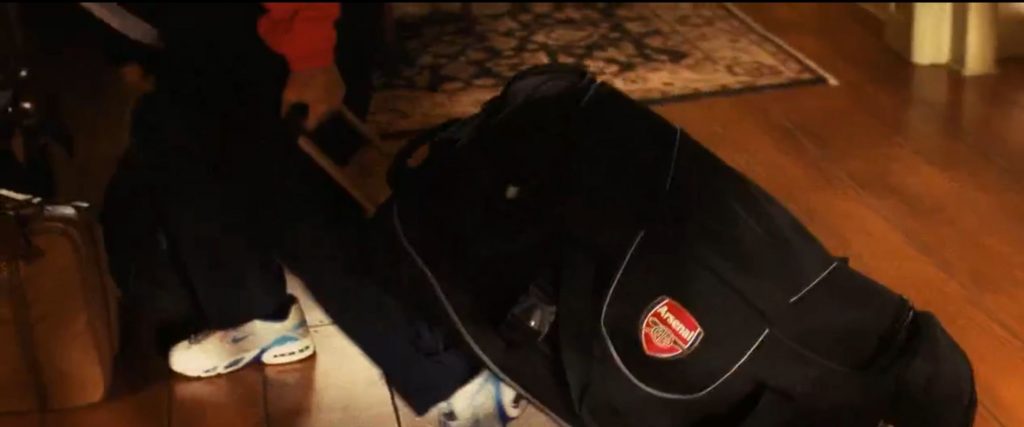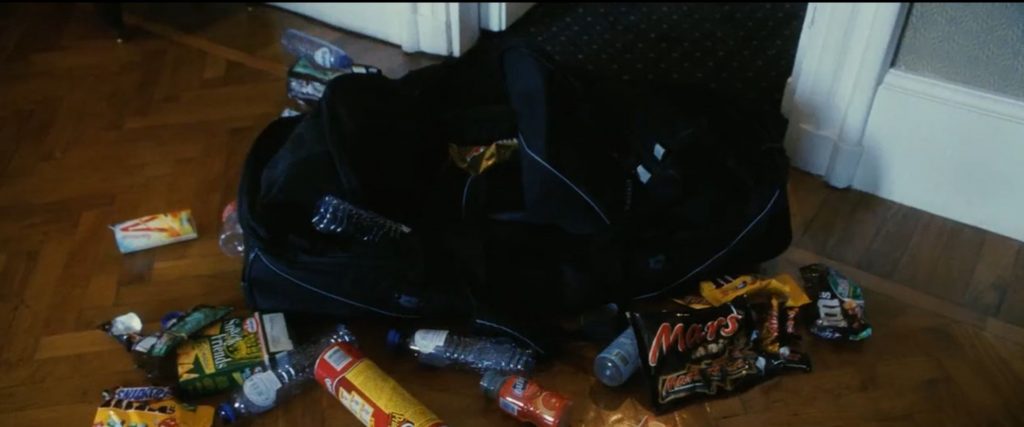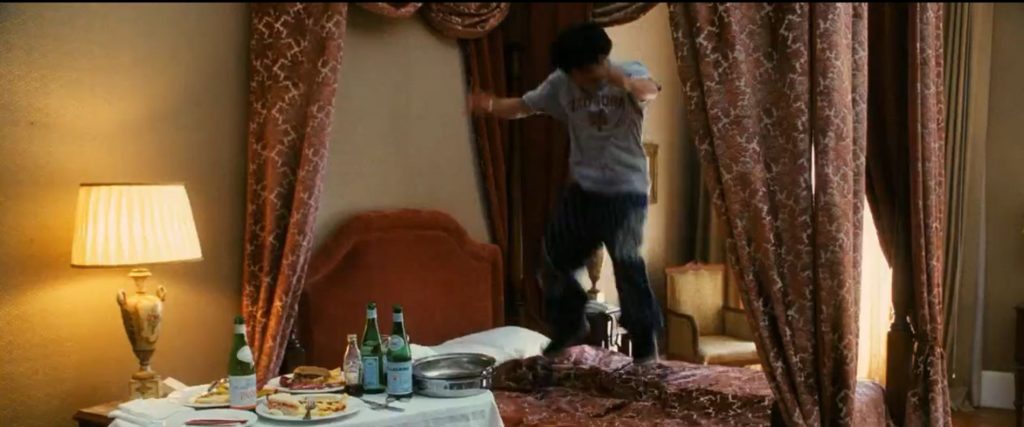 The central masterpiece of the movie is the Fabergé egg. In this scene we can take a good look at it before it gets stolen.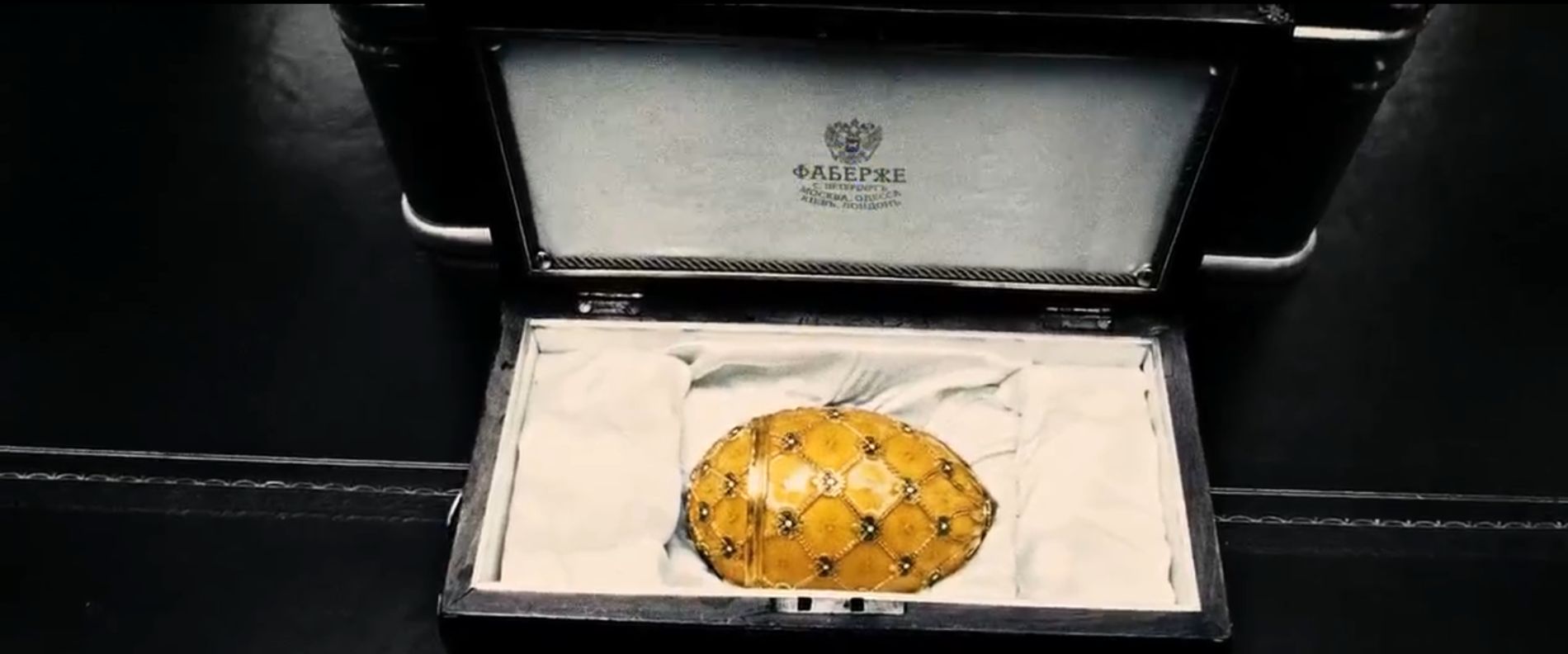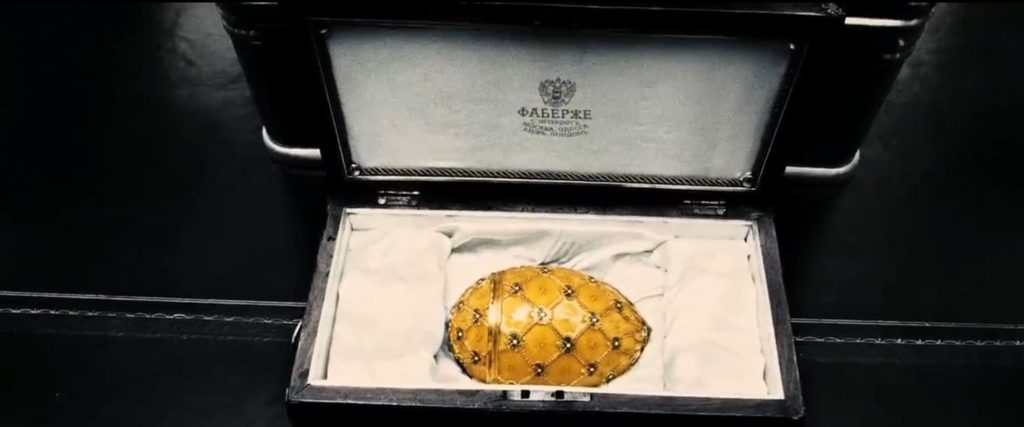 Italy is famous not only for its architecture, paintings, nature, food, wine, but also for its beer. Here we can see Basher Tarr (Don Cheadle) drinking Nastro Azzurro beer.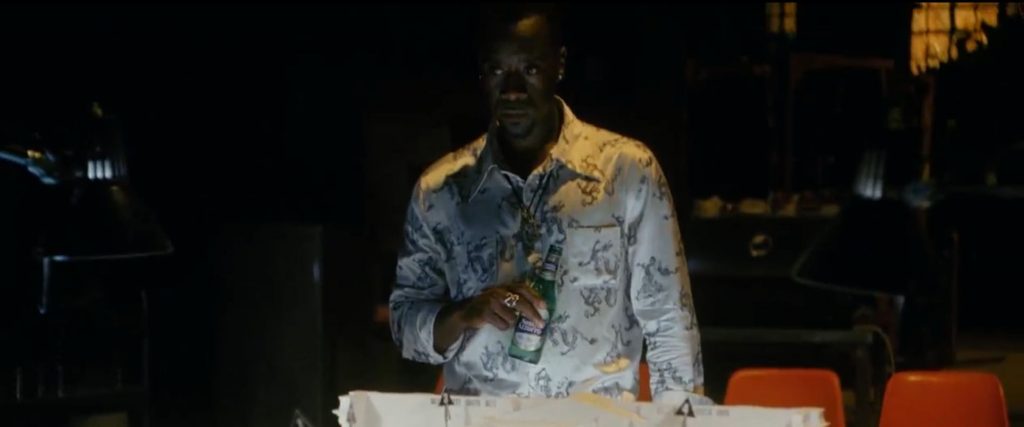 Later in the movie we can see DELL and Philips products. In the egg transportation scene we see Group 4 Falck truck. This is the biggest company in the world for security services. Now it is G4S. The company was set up in 2004 when London-based company Securicor amalgamated with Danish business Group 4 Falck.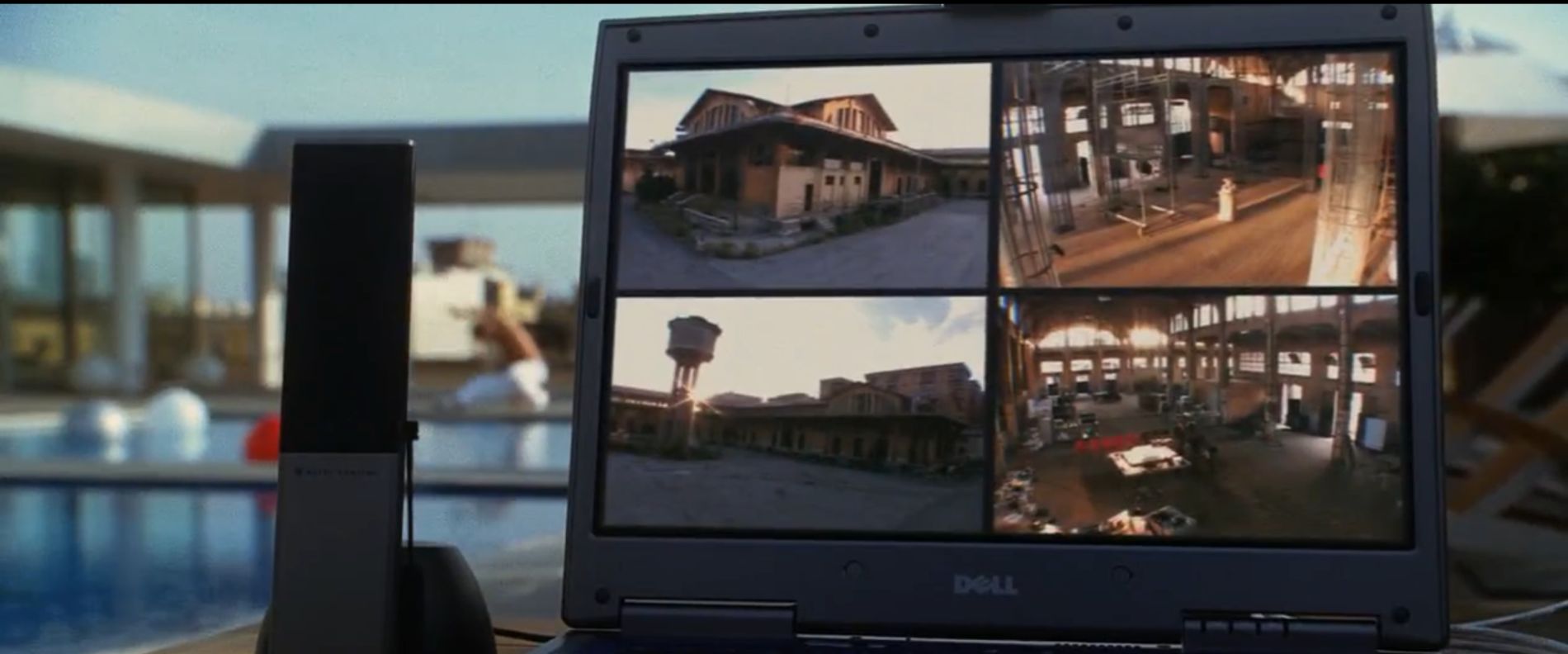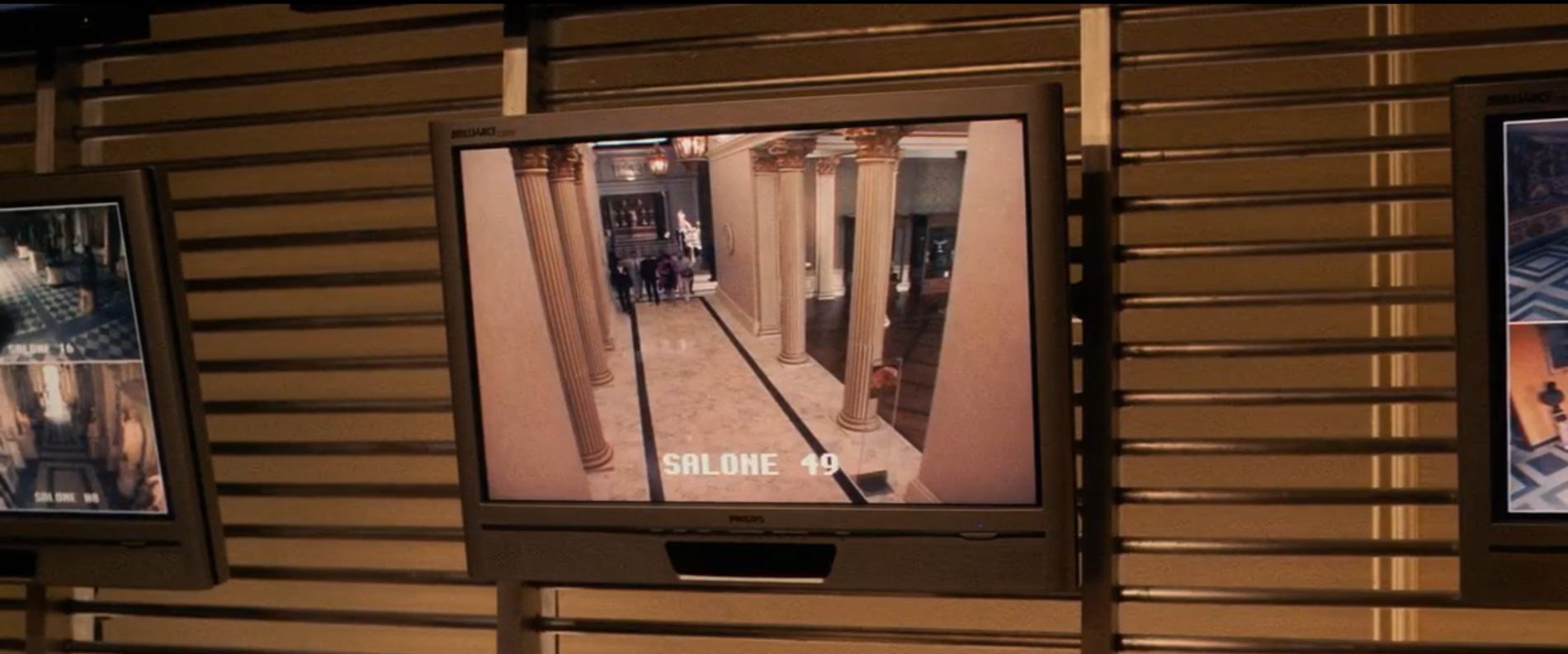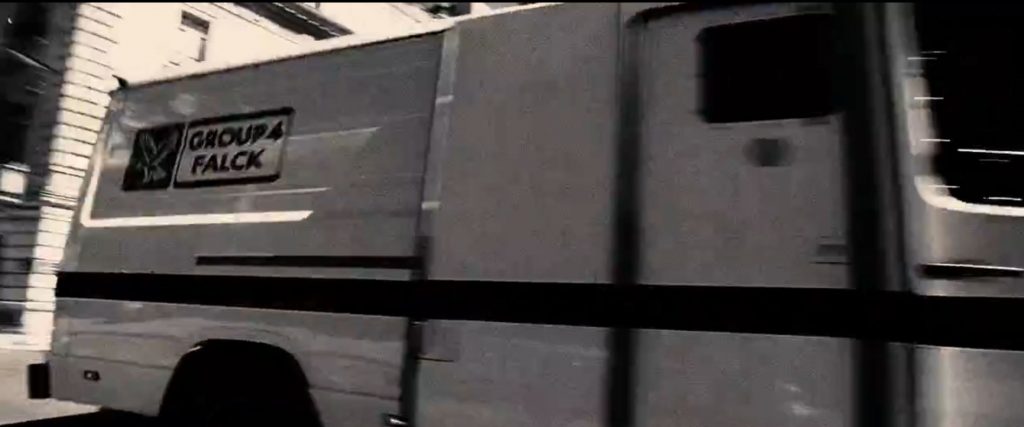 In the speed train scene we see two "fans" of NY Yankees and Boston Red Sox wrestle a bit, while their friend steals the genuine Fabergé egg.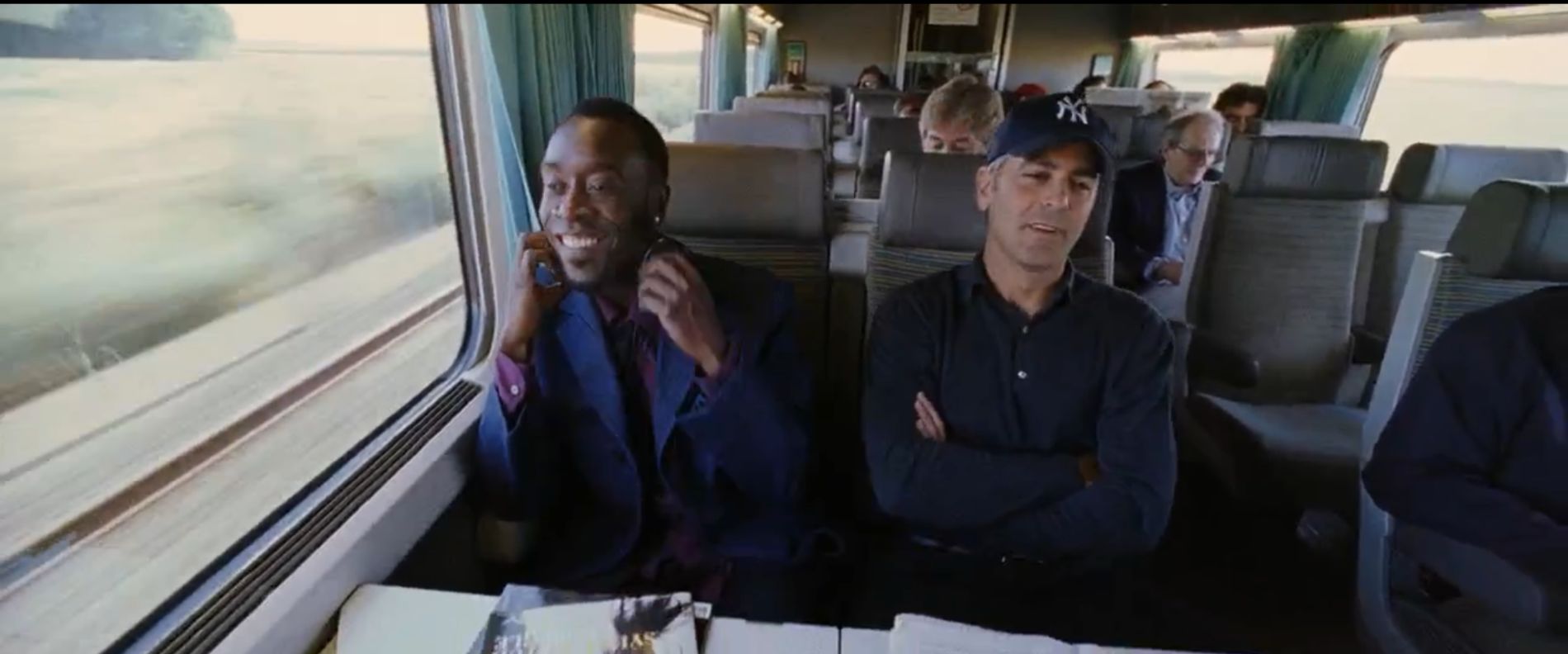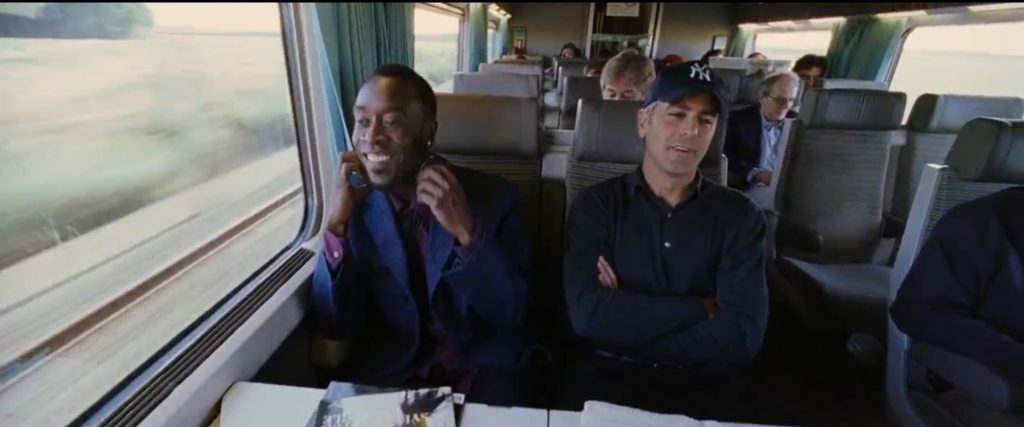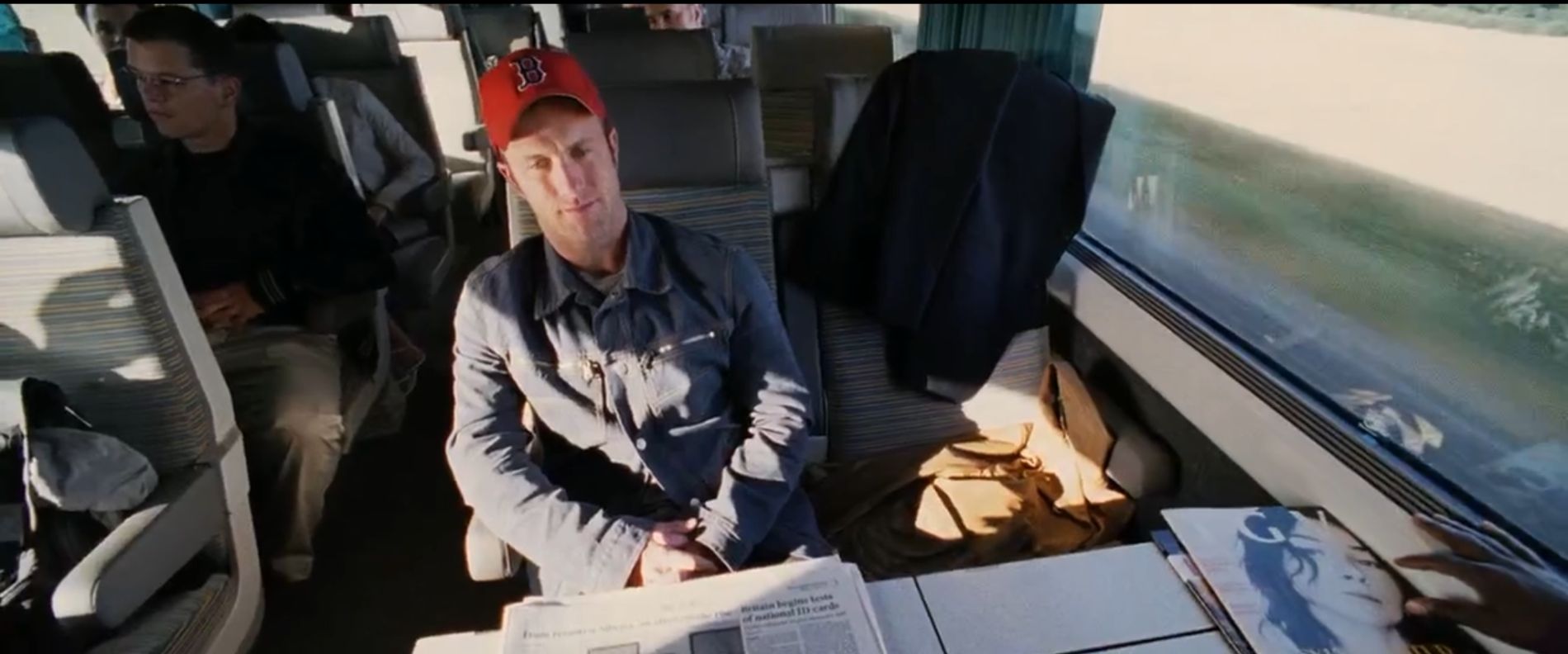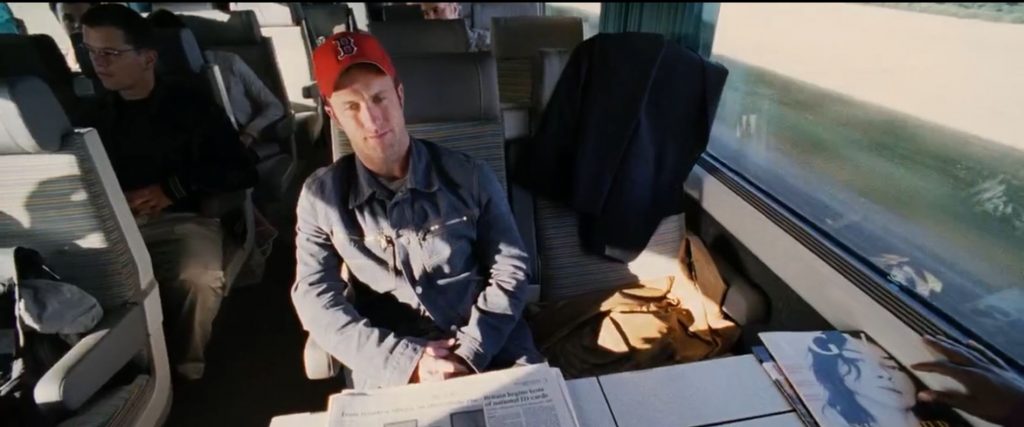 In the beginning of the third part of the movie series we can see two German sportswear brands make their appearance. These are Adidas and Puma.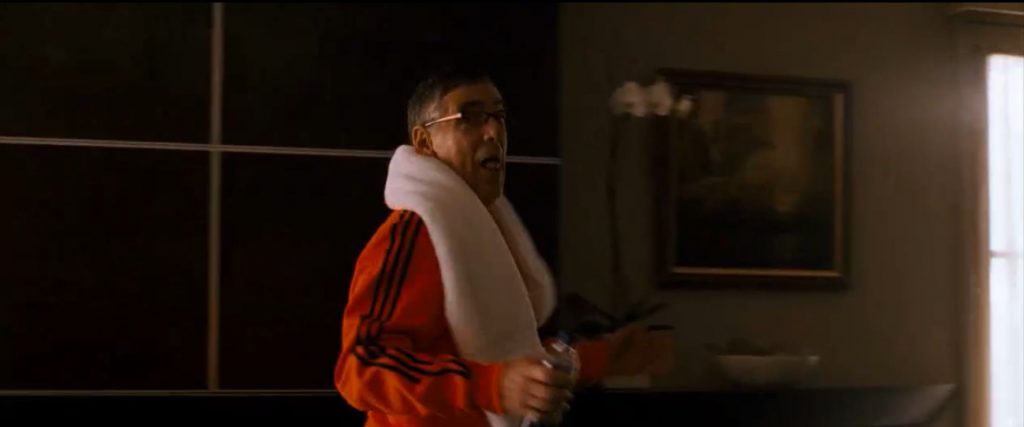 When Danny and Rusty meet to discuss their plan to avenge Reuben they drink Stella Artois beer. Next scene we see DELL products.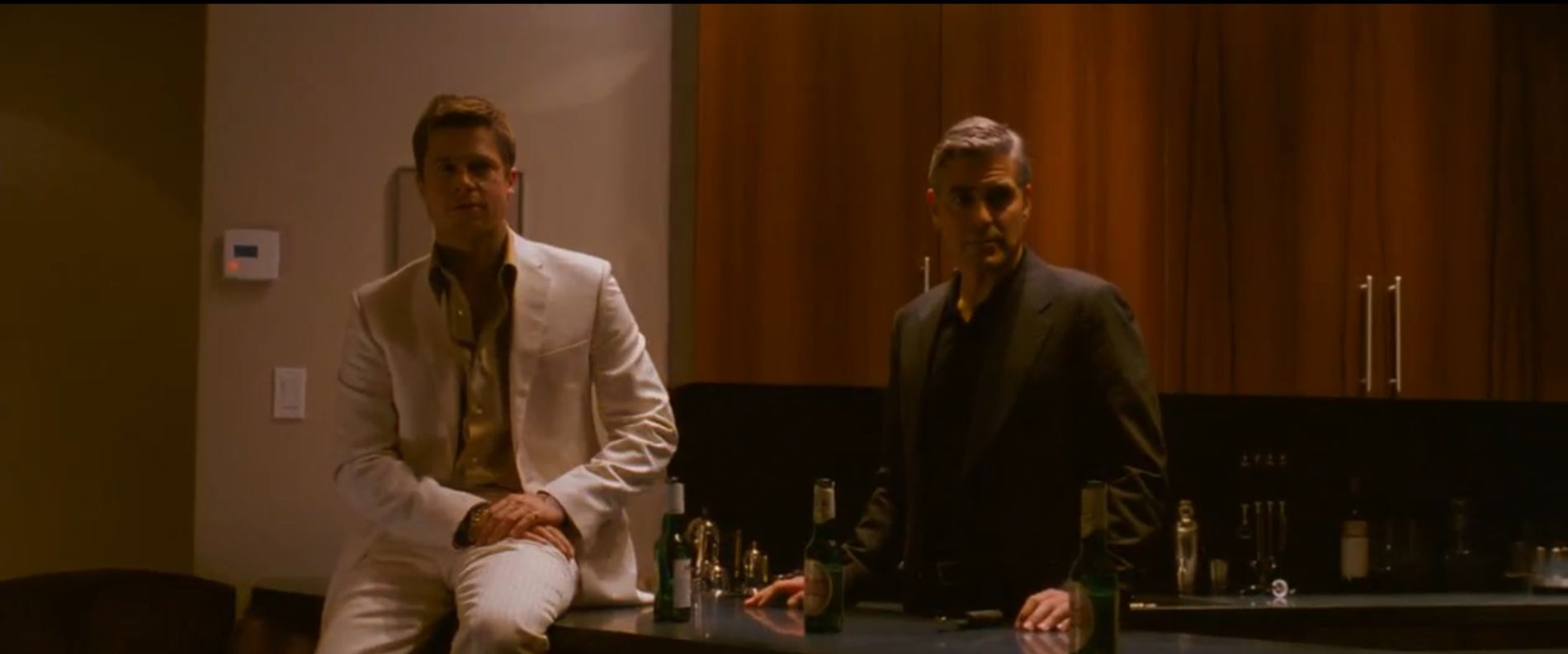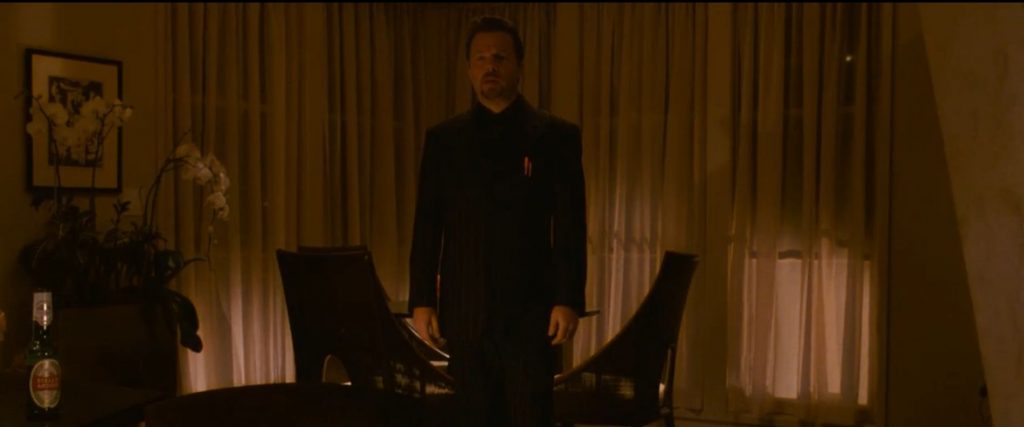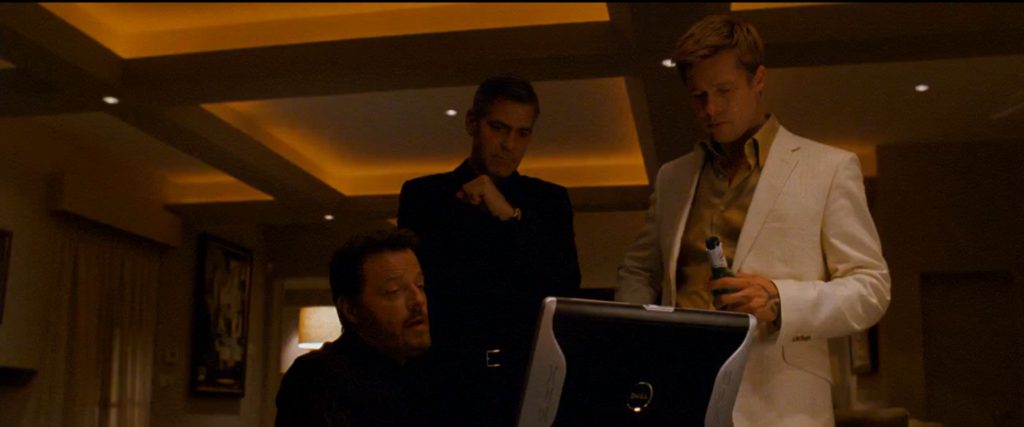 When Rusty comes to Willy Bank (Al Pacino) as a fake seismology engineer, he uses Apple MacBook Pro for his presentation to convince him to keep the SSU 3000 LCP seismometer Rusty prepared for him. By the way, in this scene Rusty is wearing Red Monkey watch.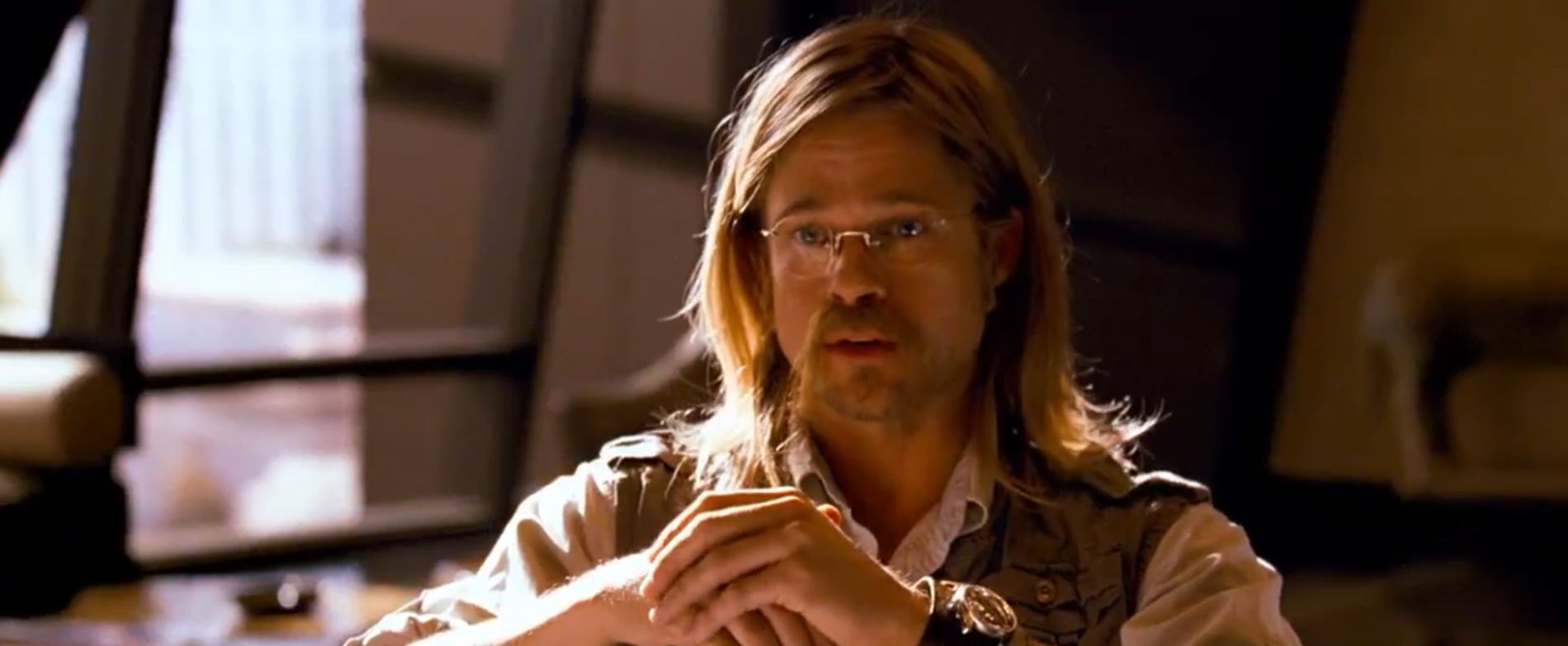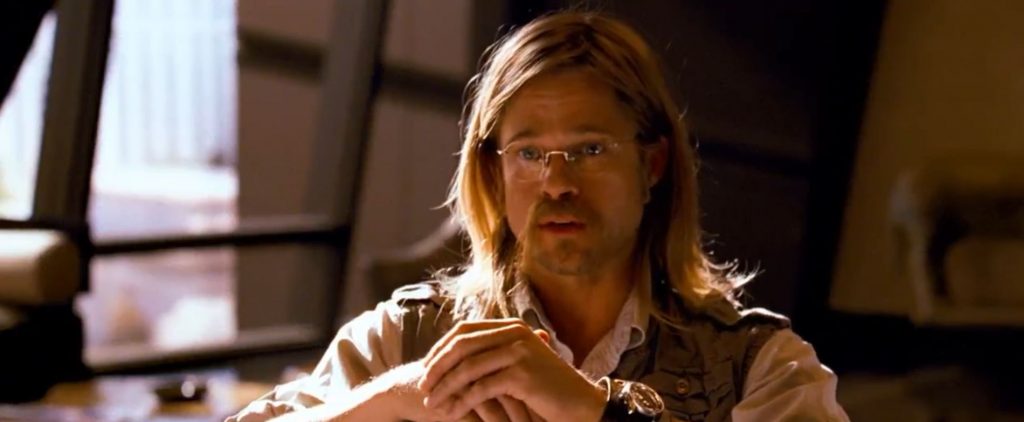 Meanwhile Virgil is working hard in Mexico on the factory where they produce dice for Willy Bank's casino. In this scene we can see Zapata Tequila.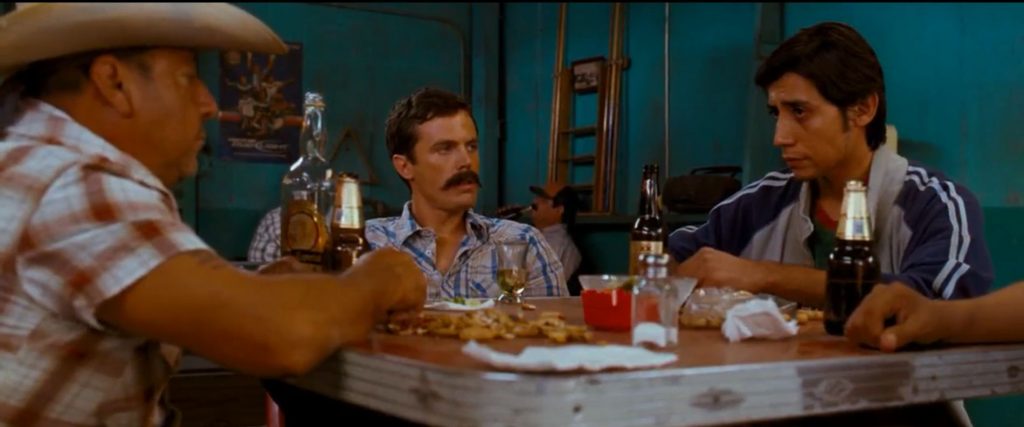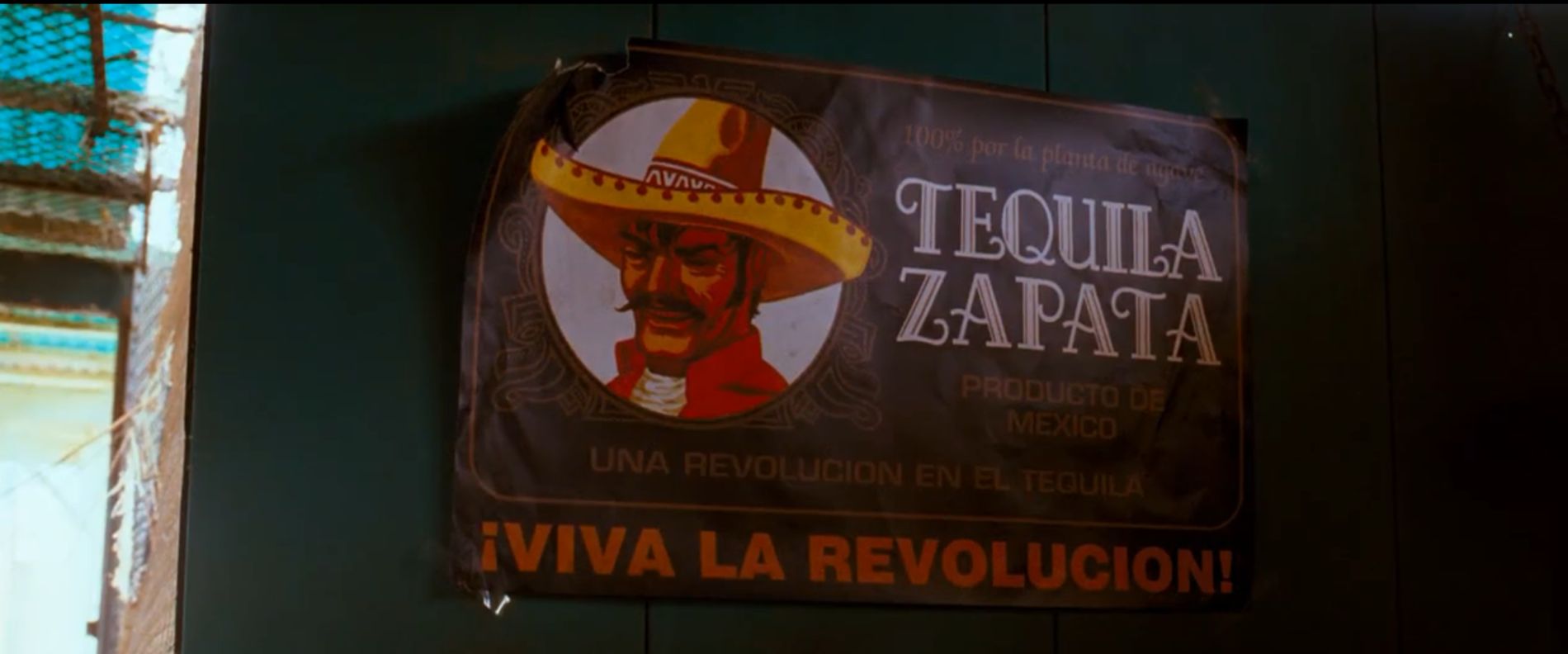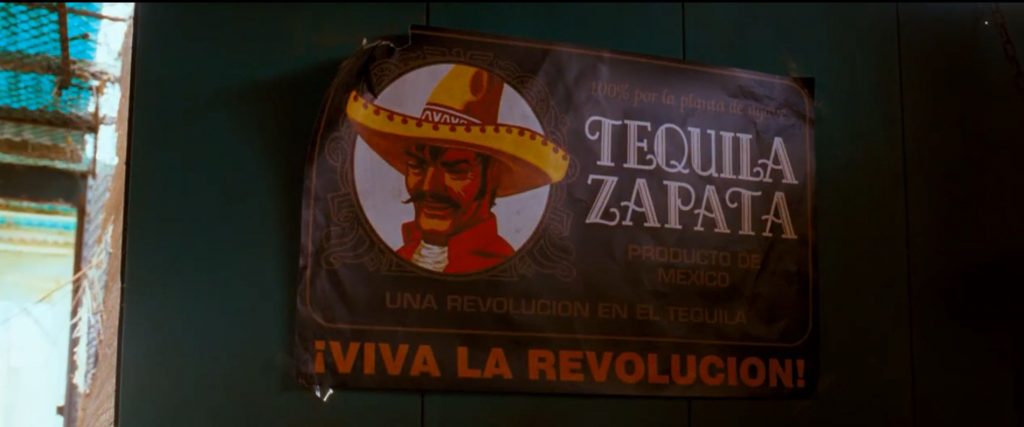 Later in the movie we see Dell monitor and exclusive Samsung cellphone.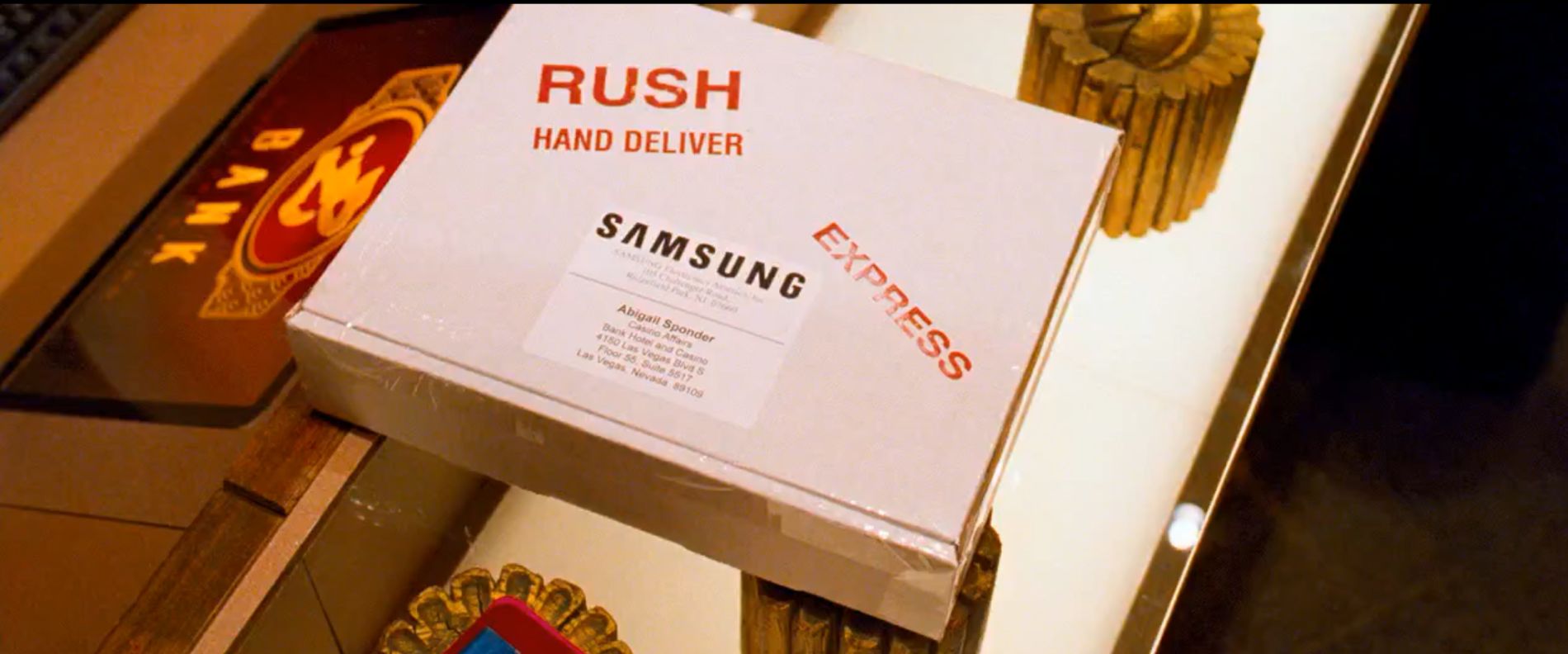 In the movie we can have a good look at Speak with Distinction book. It presents a comprehensive study of the sounds of Spoken English in their most important phonetic environments.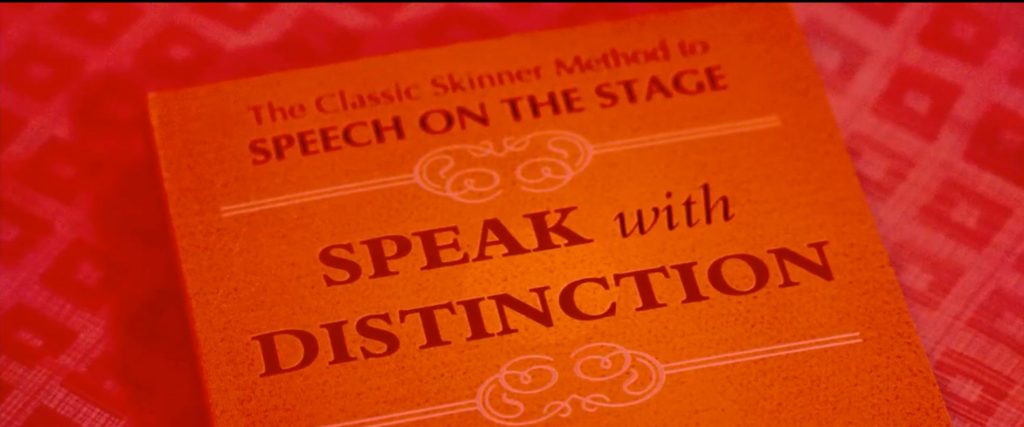 In the scene with Linus and Abigail Sponder (Ellen Barkin) they get to the top of the casino and drink Martini.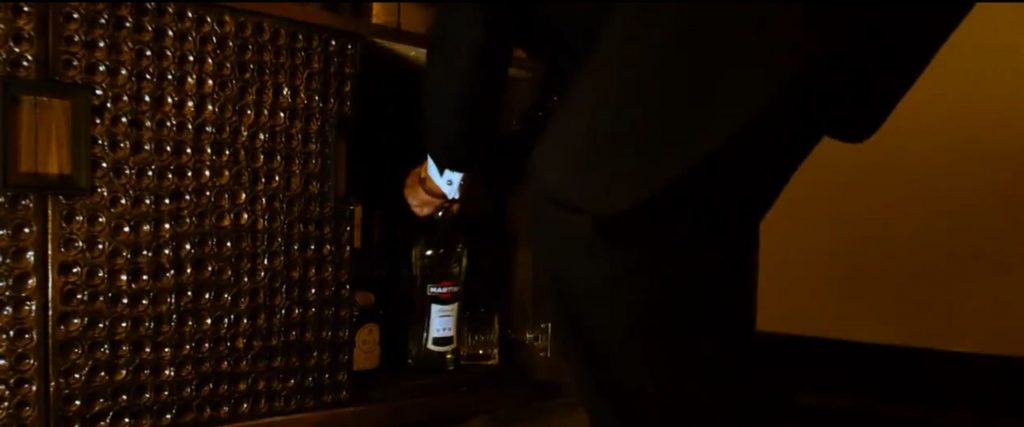 DELL had a lot of product placement in Ocean's movies, so we can see their products later in the movie. In the casino scene with Rusty we can spot his wonderful Rolex GMT-Master II. And later we see more watches. Now these are TAG Heuer.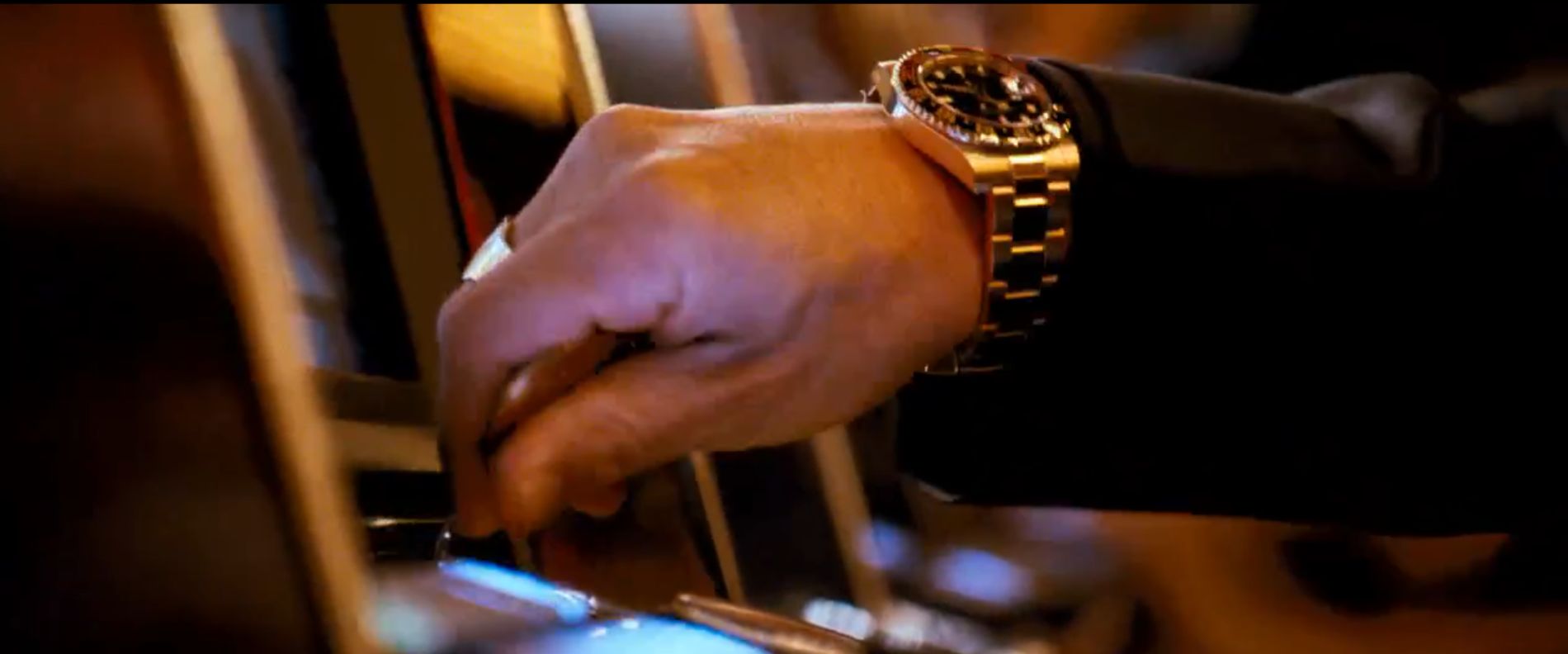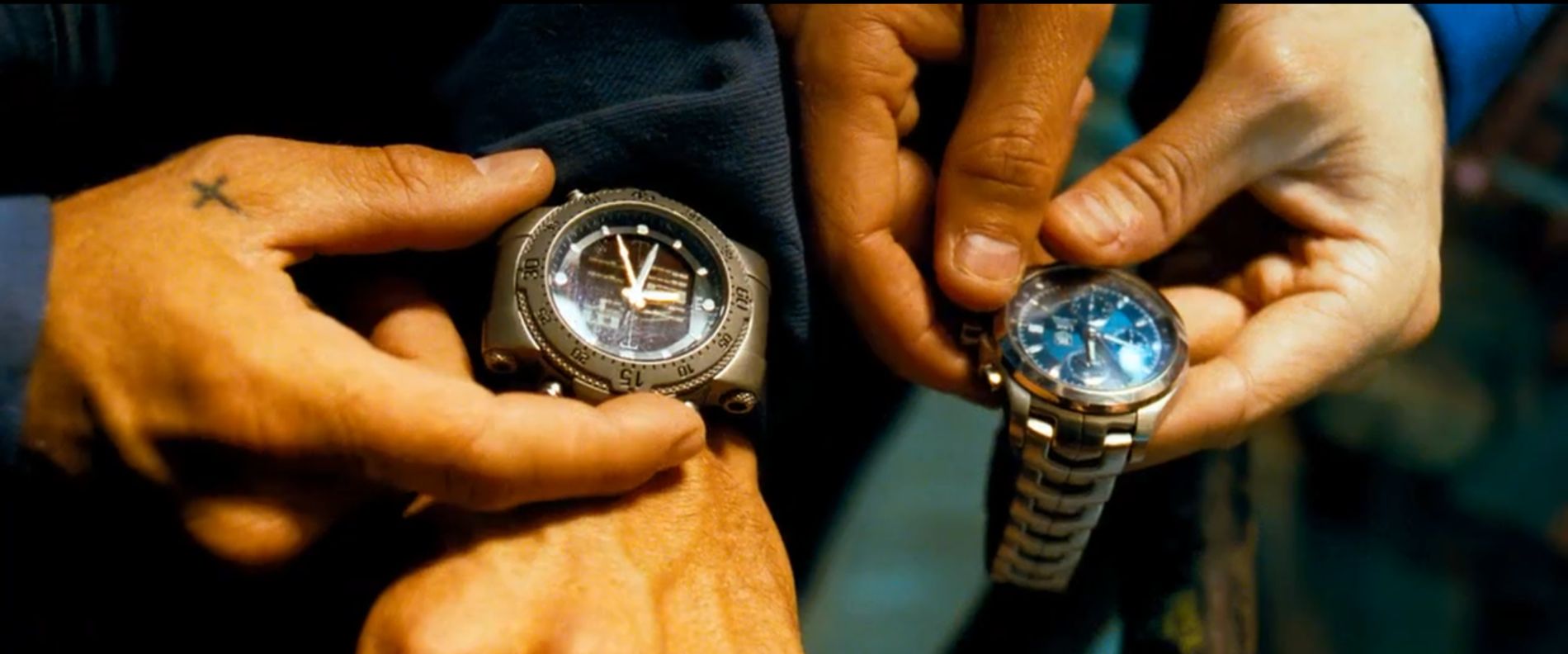 When time comes we see a special upgraded Zippo lighter, which works perfectly well with special dice.
When Basher flies in the helicopter to pick up the diamonds he's wearing Bose headphones. And in the airport scene when the crew is flying apart they watch some TV show with Terry Benedict (Andy Garcia) on Samsung TV. And there in the waiting area we see my favourite Starbucks Coffee.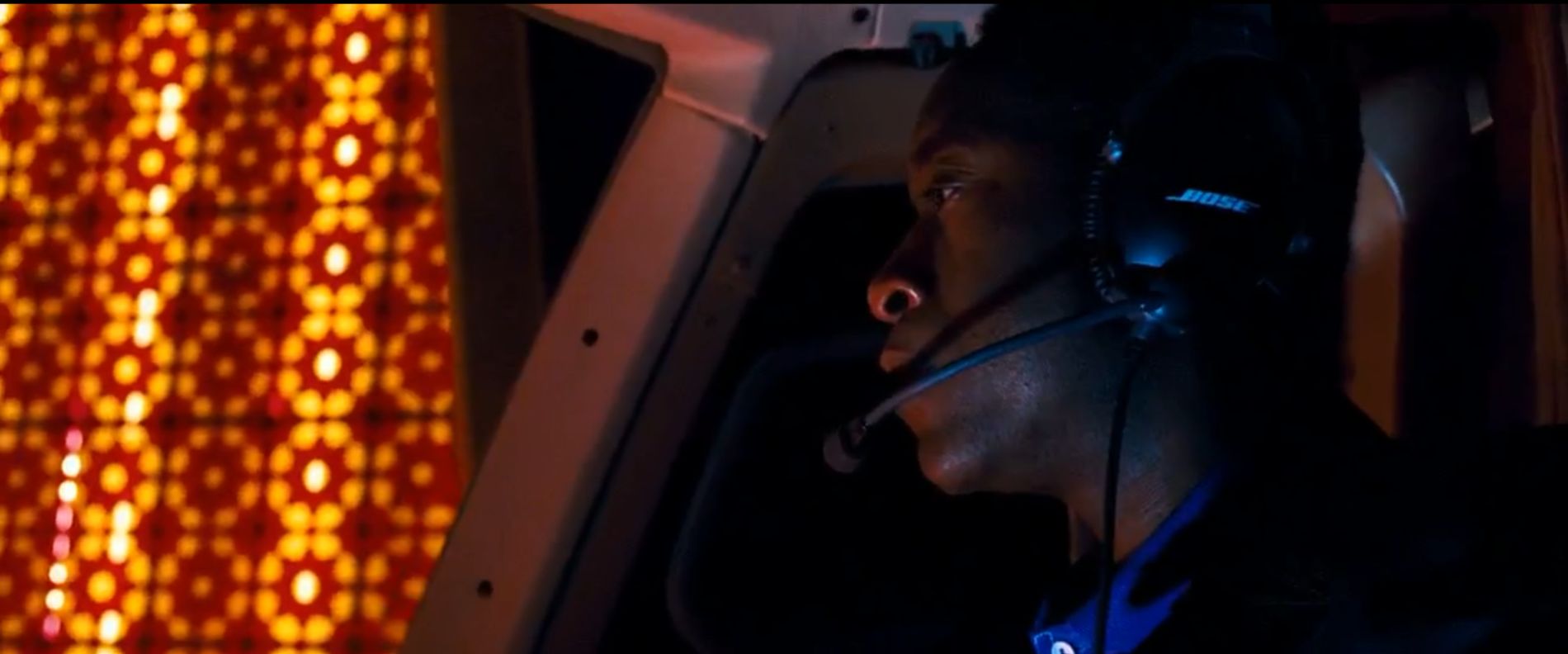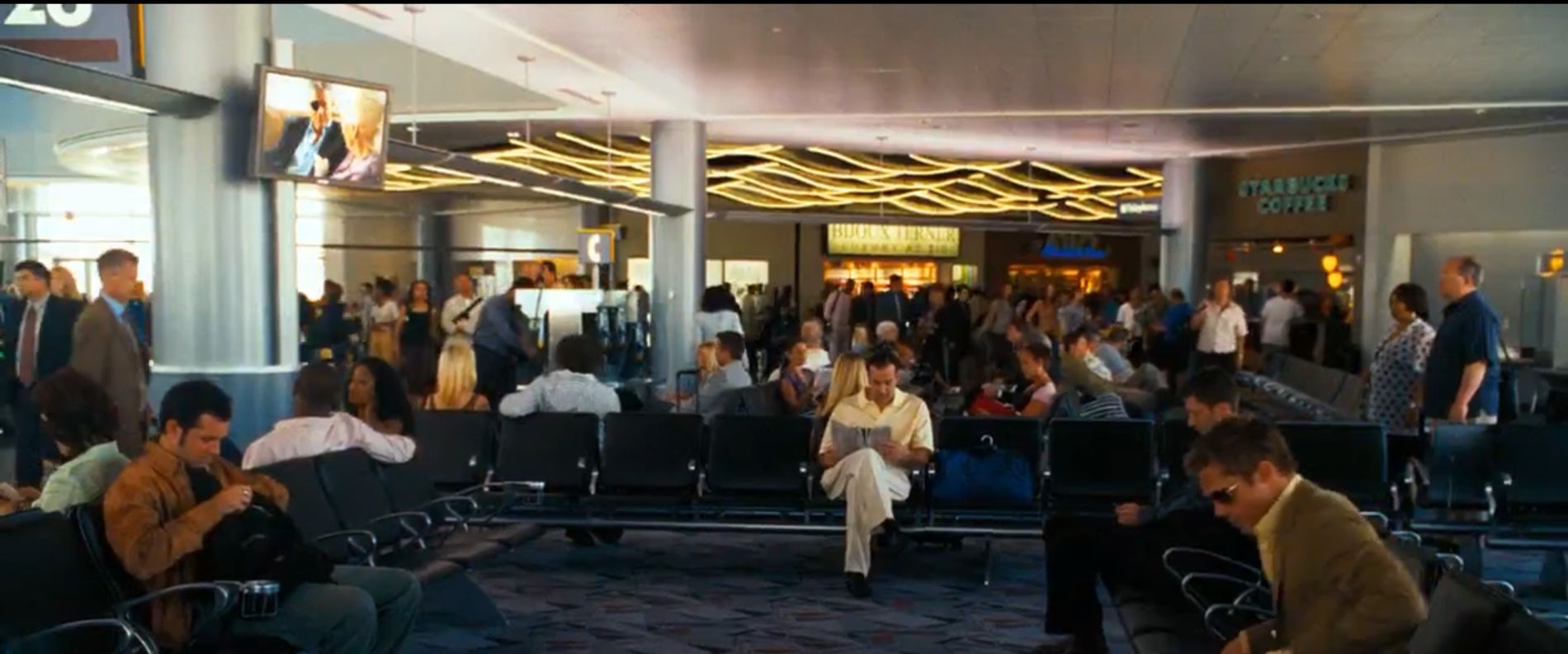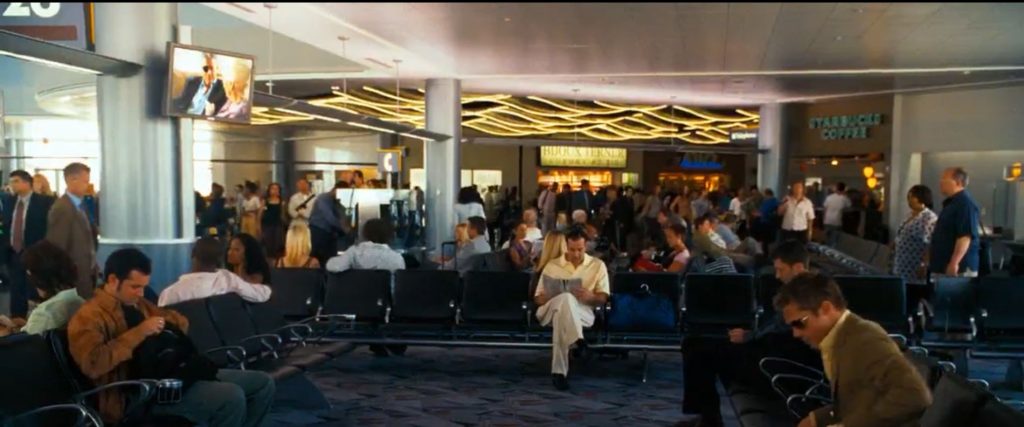 Following her release from prison, Debbie Ocean (Sandra Bullock), younger sister of the late Danny Ocean, meets with her former partner-in-crime Lou (Cate Blanchett) to convince her to join a heist that she planned while serving her sentence.
Right after her release from prison Debbie goes to Bergdorf Goodman to get some free perfume. Then she appoints a meeting with her friend Lou. We can see her reading the message she received to her iPhone.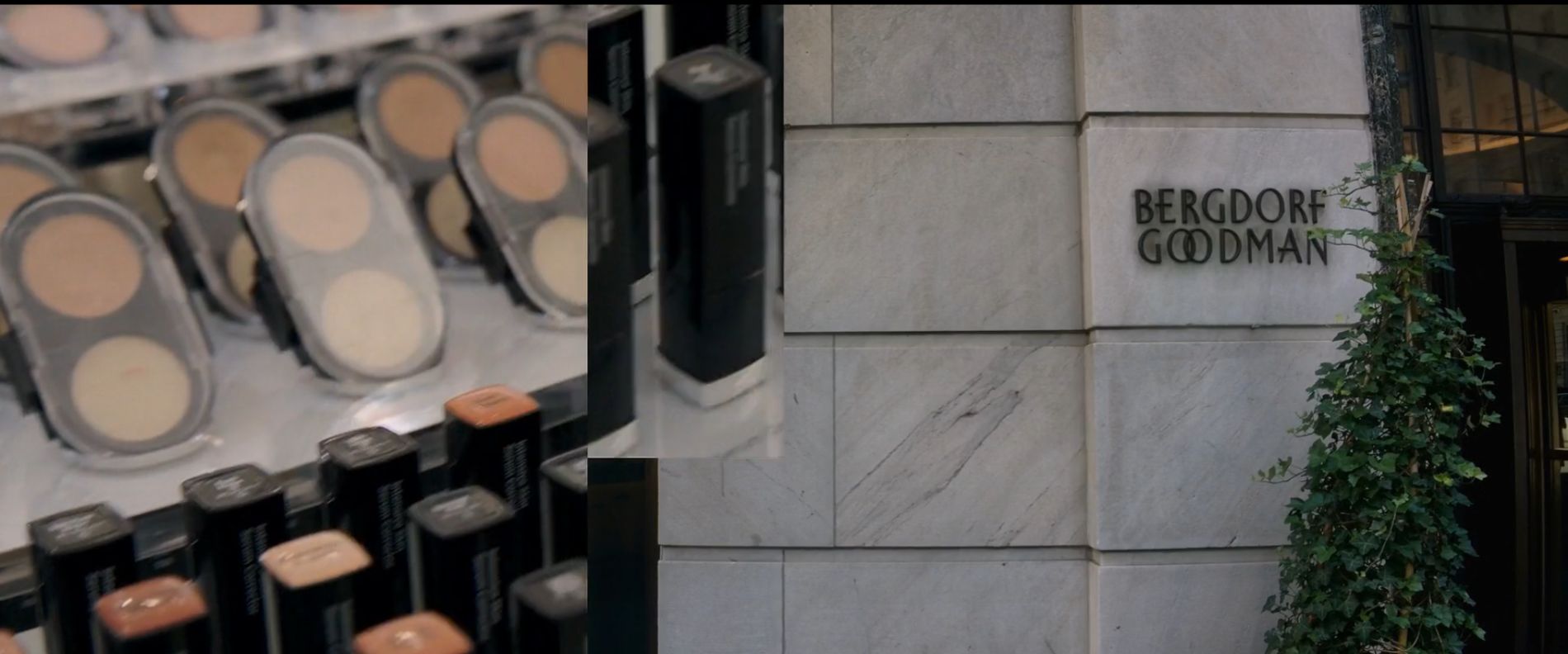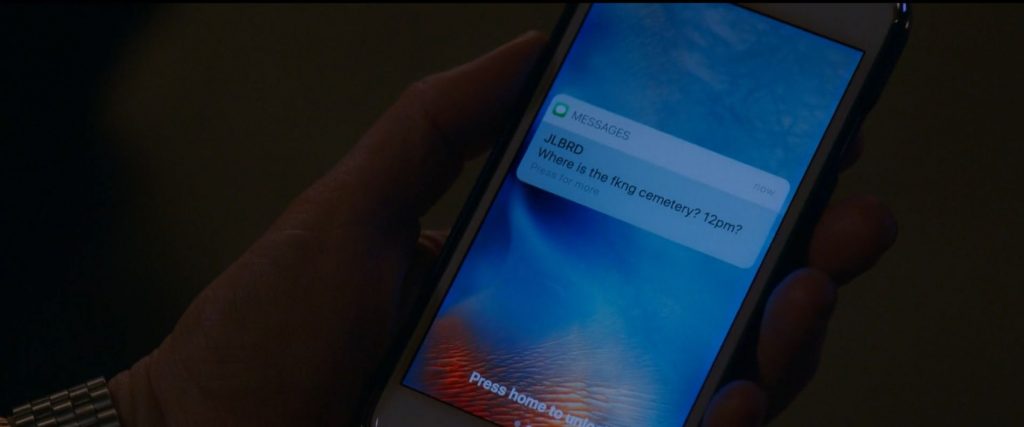 Later in the movie we can see a lot of magazines like GQ and Vogue. On top of that we see more Apple products. Now these are MacBook and iPad.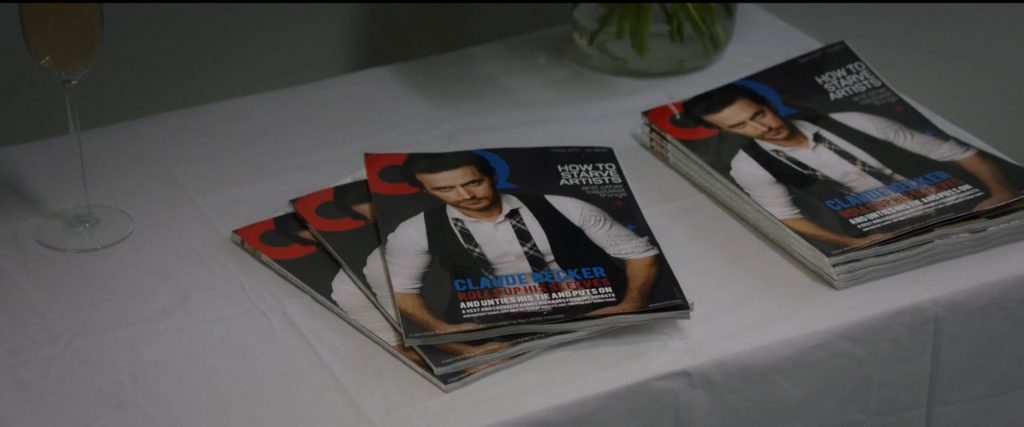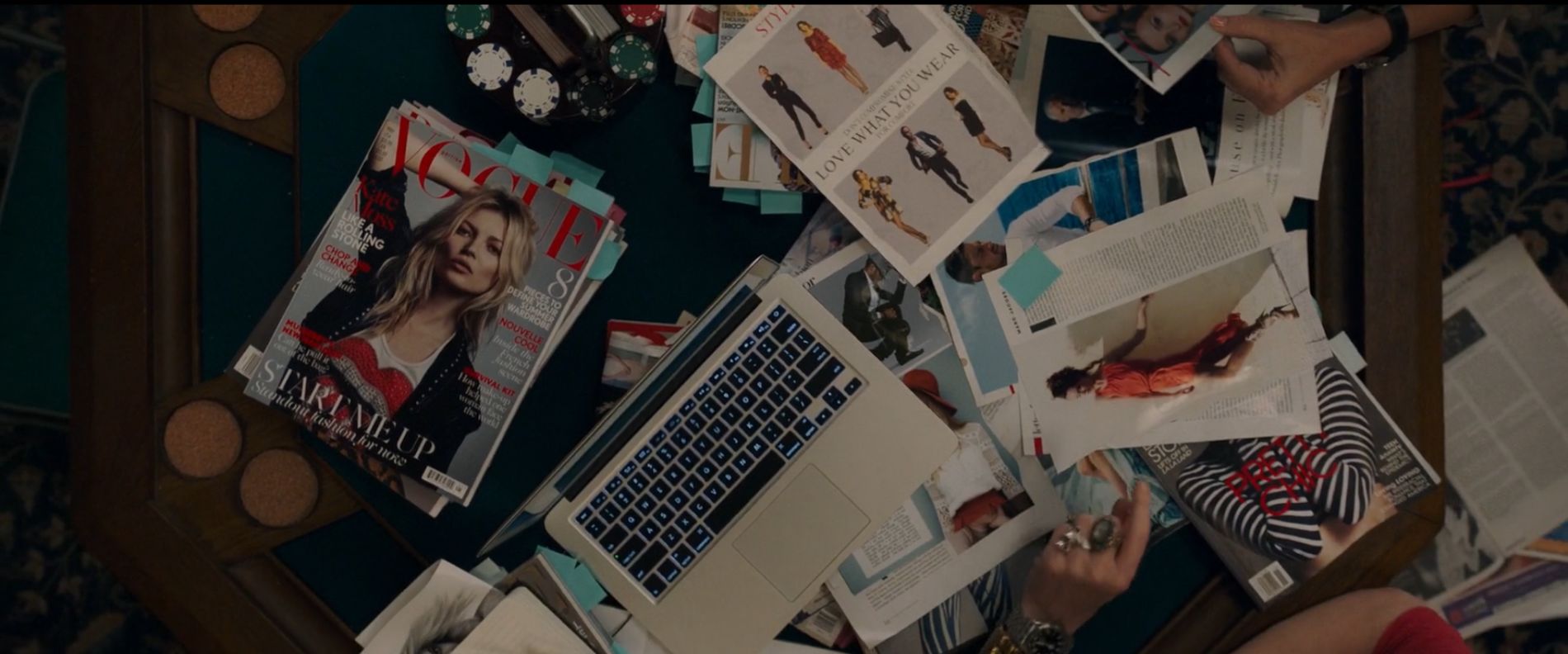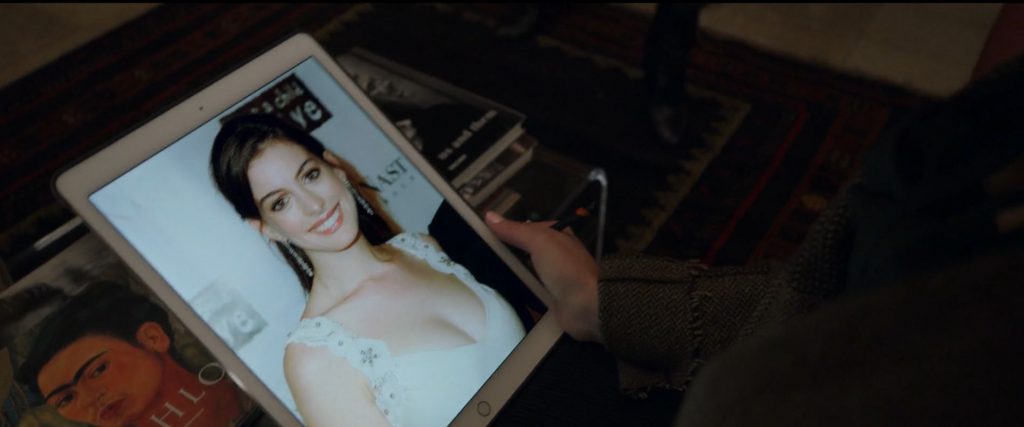 After the failed fashion show Rose (Helena Bonham Carter) is miserable sitting on the floor with a jar of Nutella. When the girls work out the plan, they start to investigate their target – Daphne Kluger (Anne Hathaway). We can see her in Marc Jacobs ad on the car. And then we see her reading New York Post newspaper.
The crew needs more people, so Constance (Awkwafina) joins the team. Lou takes her to Subway to seal the deal. Another member on her way is Tammy (Sarah Paulson). In her house we see a lot of things like iPhone, Wheatgrass Tablets, Sodastream Power sparkling water makers, Evenflo car seats, Segway, General Electric home appliances, Keurig coffee makers etc.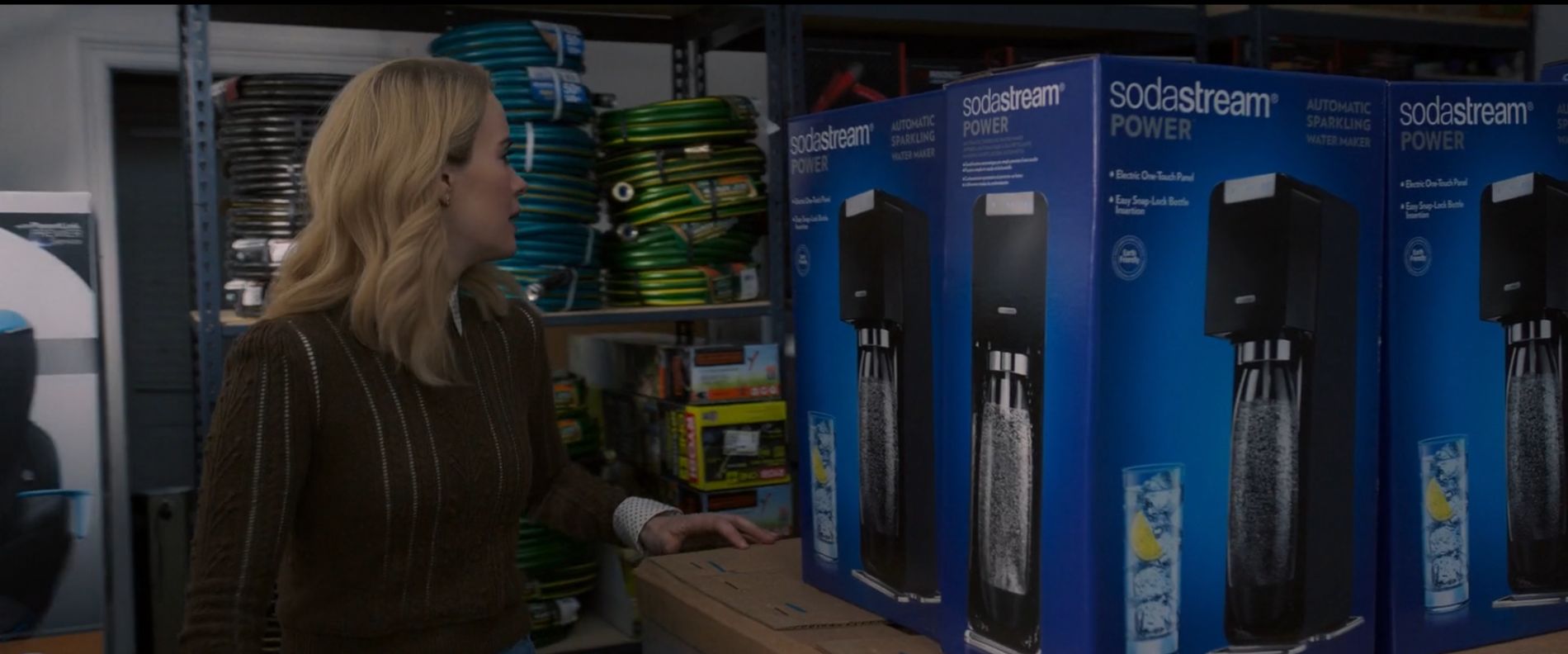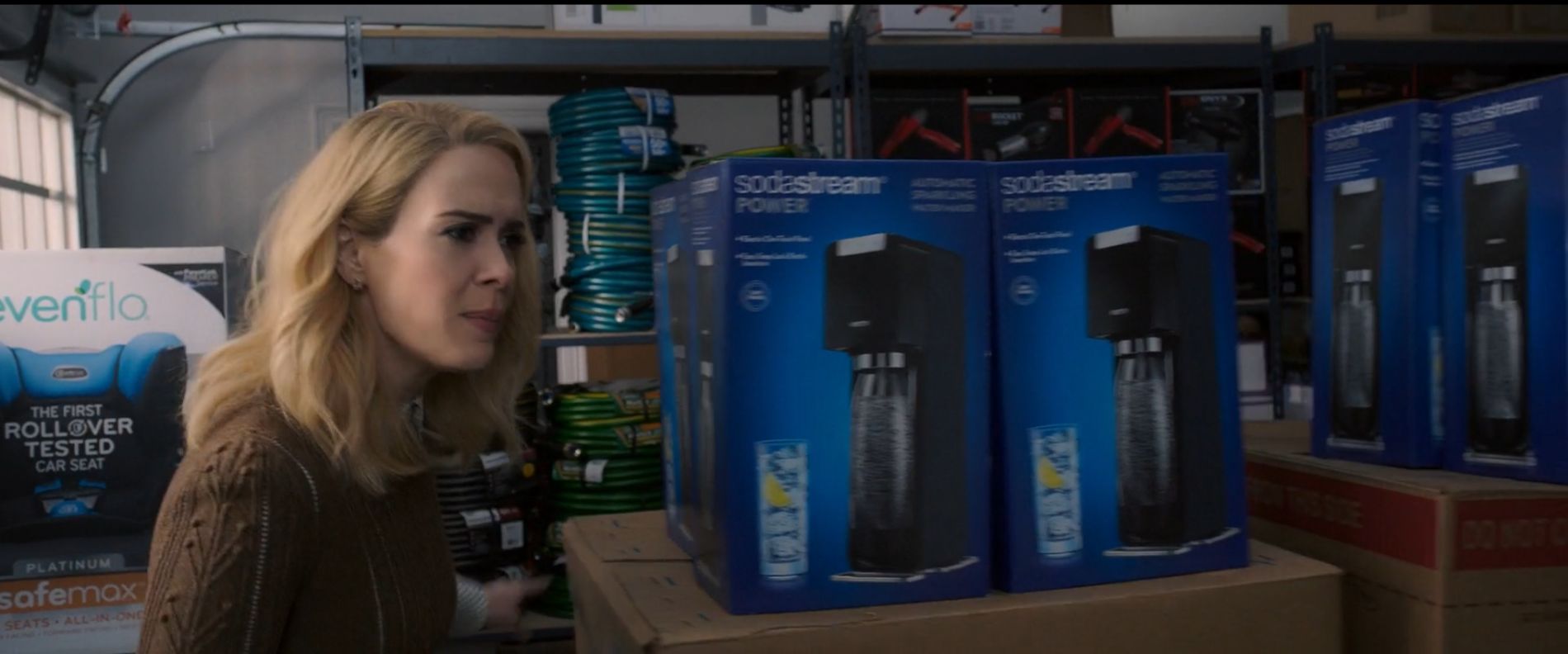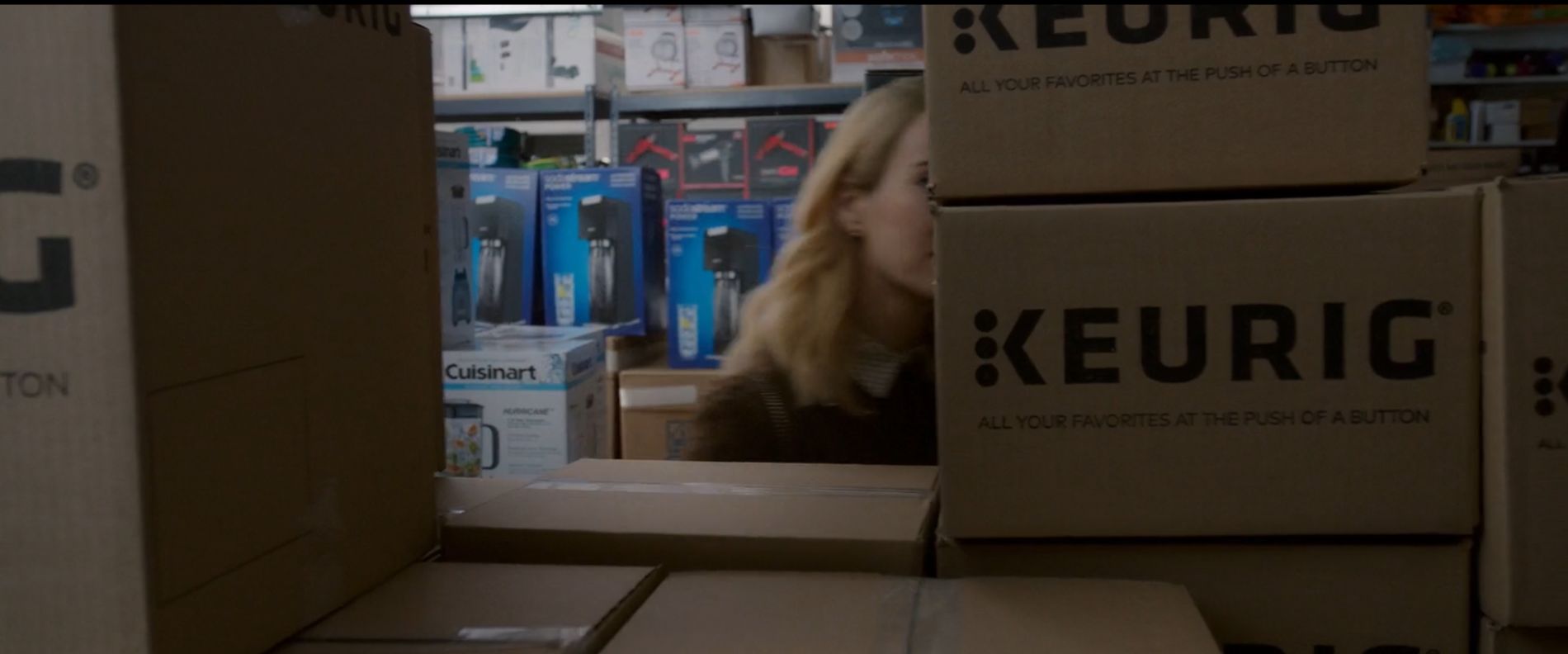 When the girls prepare for the showtime, they use Epson projector. And then comes the Cartier store with its glare and glow.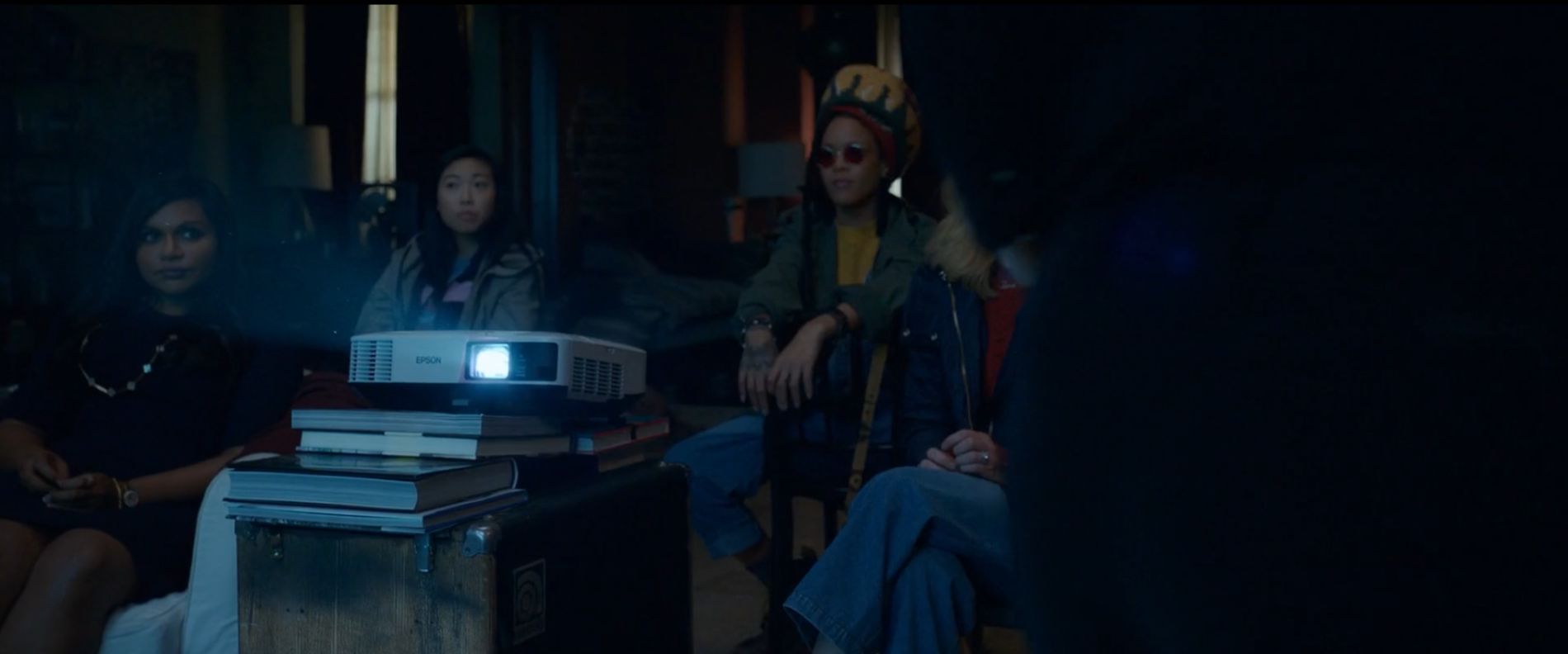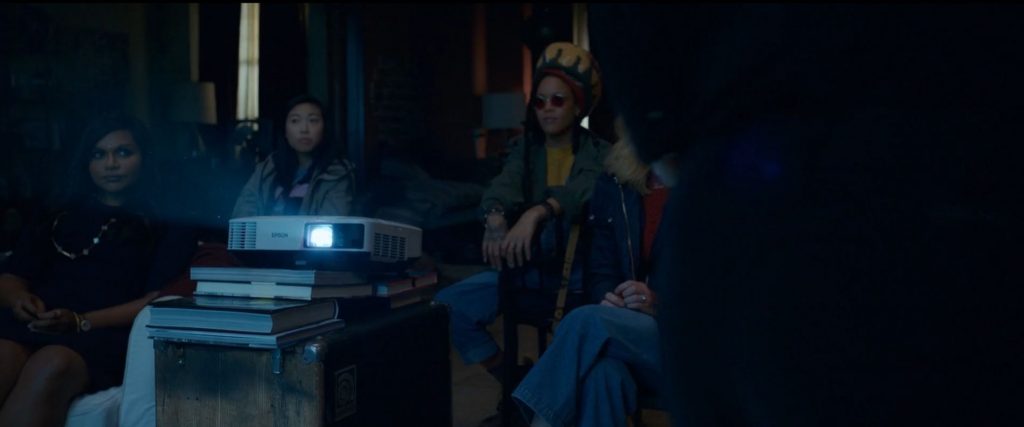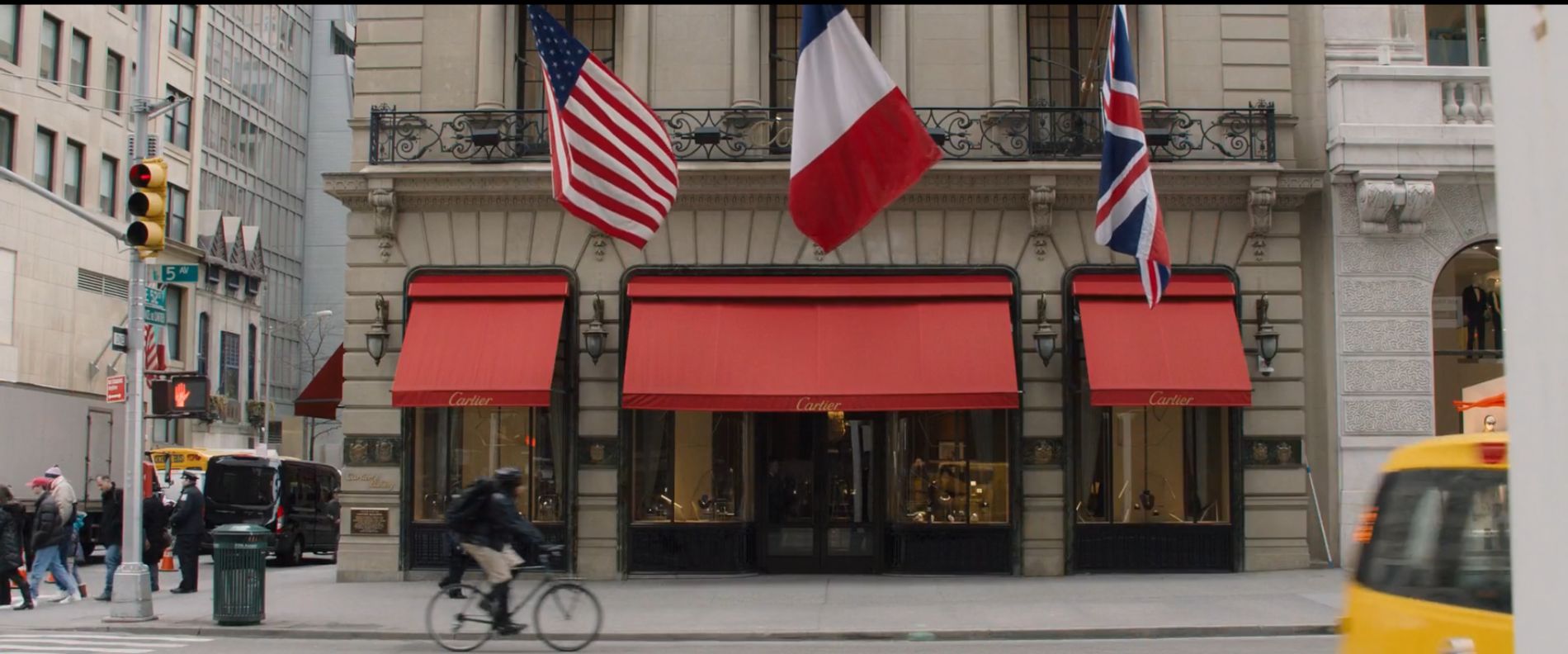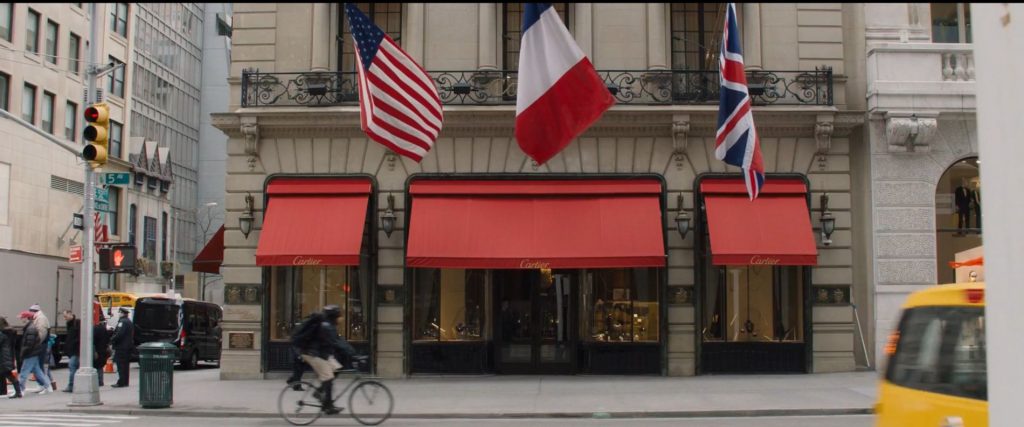 When Nine Ball (Rihanna) is working on getting access to museum cameras, she's acting through Facebook to get closer to her target. And Paul Damanian, the security guy, uses DELL products in his work. As for security companies, we can spot Brink's brand in the scene, who try to guarantee safety of the necklace.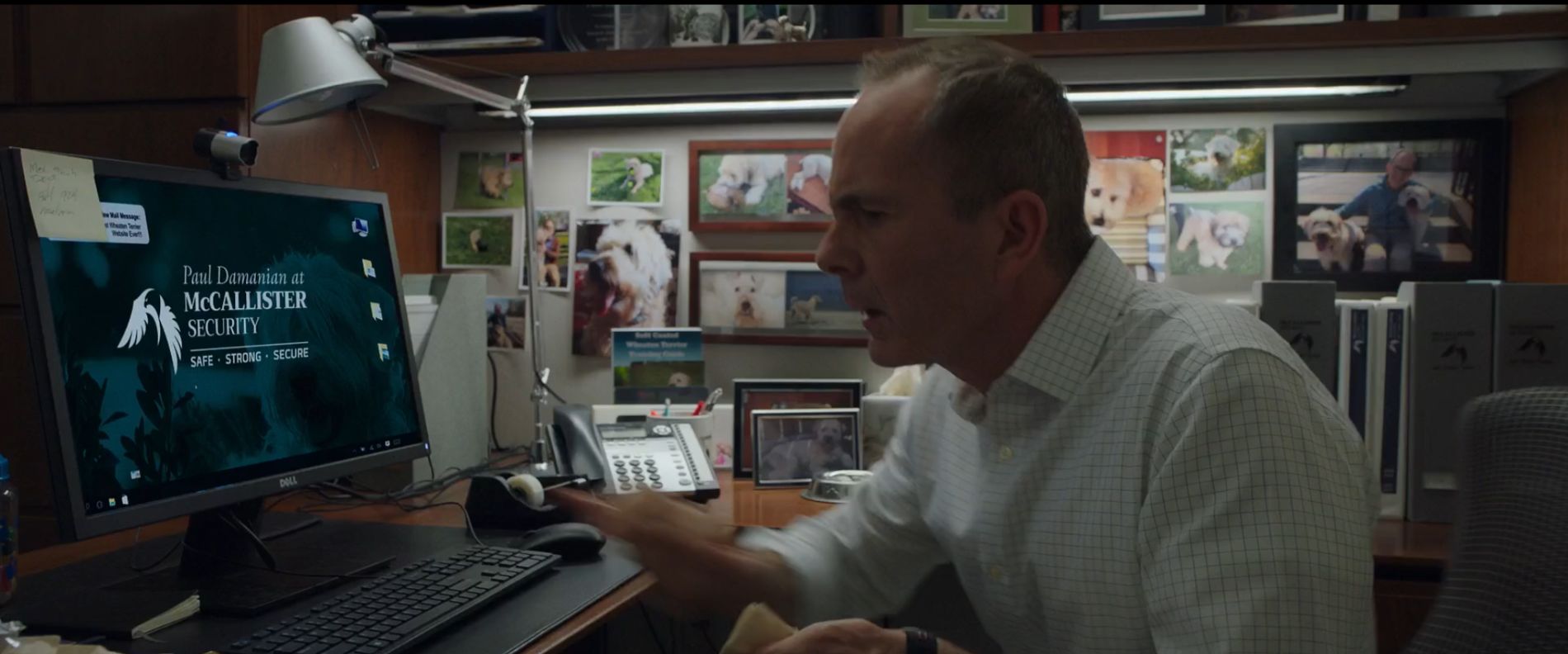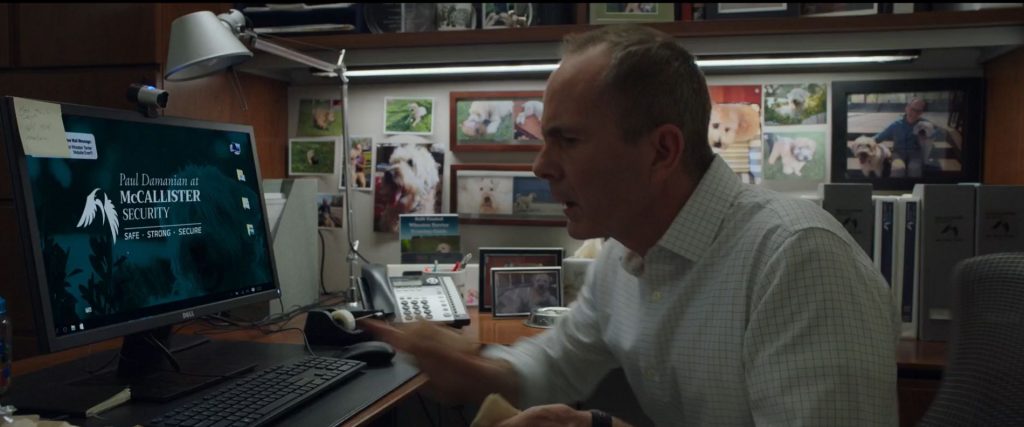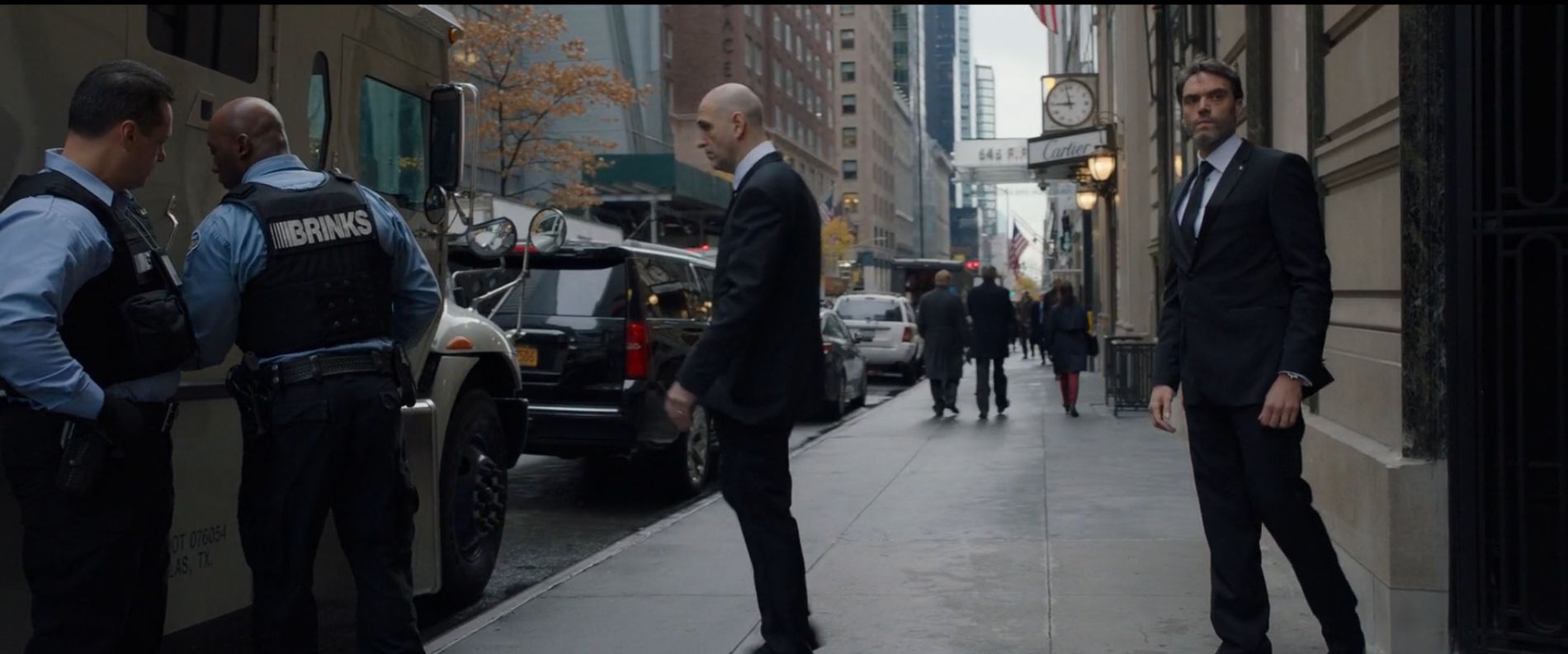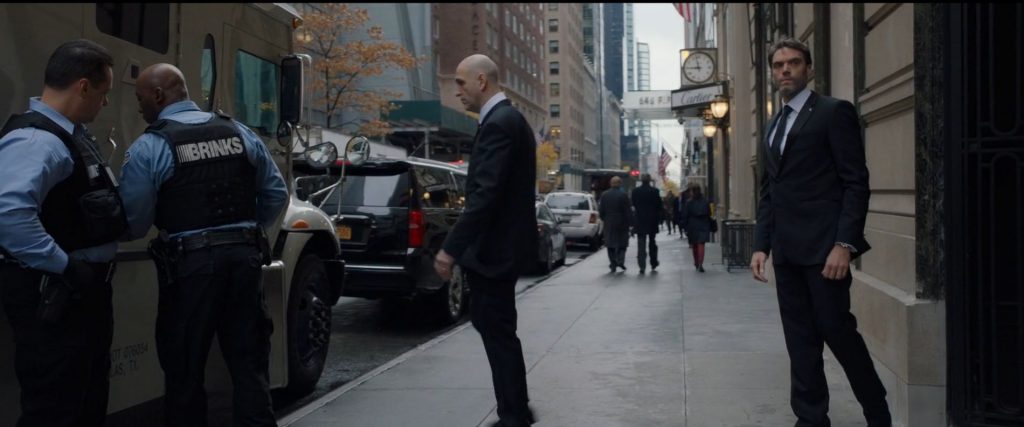 When the girls celebrate their success, they do it with Veuve Clicquot champagne, Stella Artois and Budweiser beer. In the end scene we see Lou travelling on her new Triumph bike with Coca-Cola advertising in the background.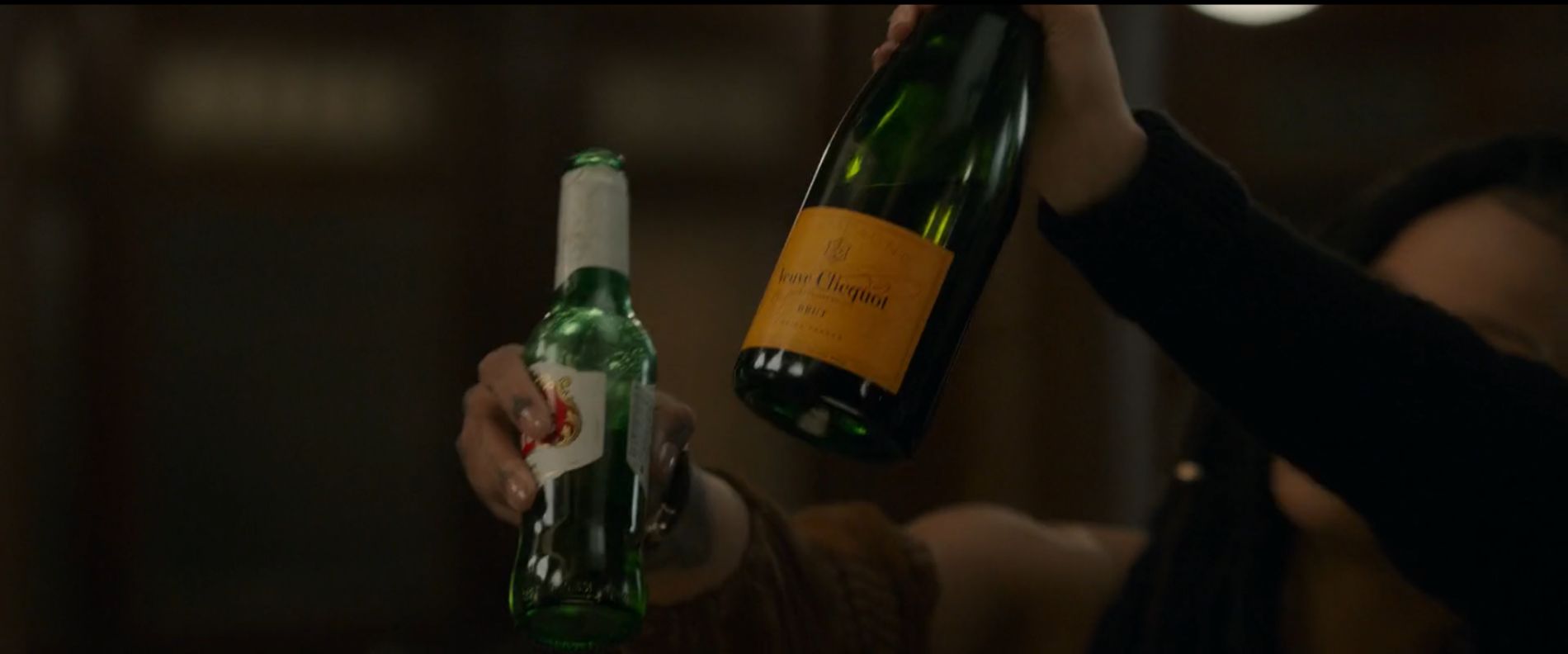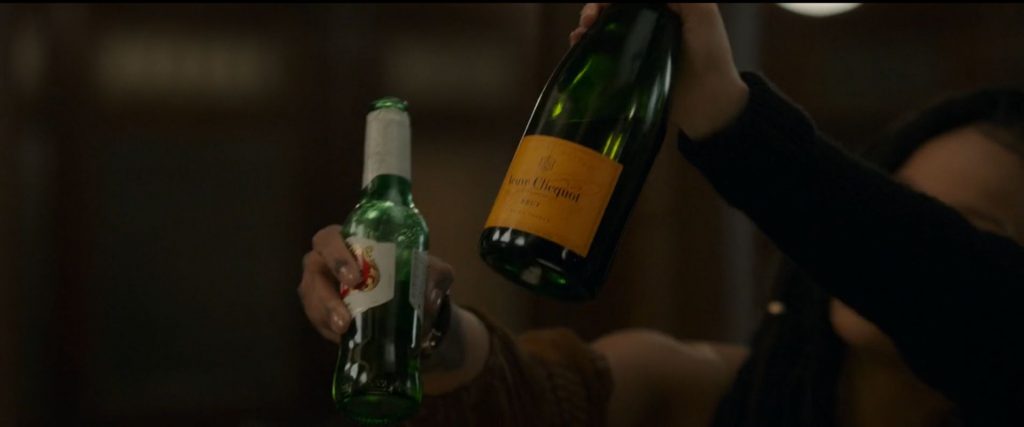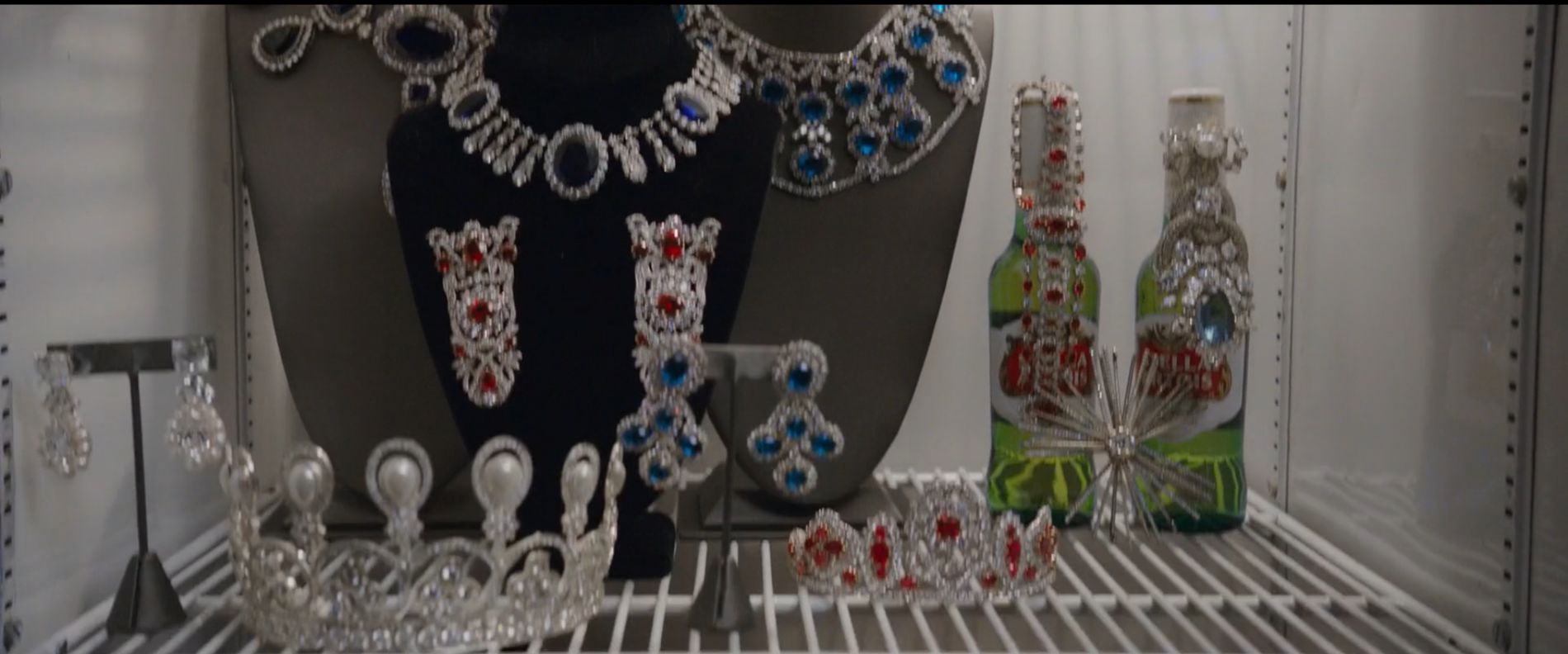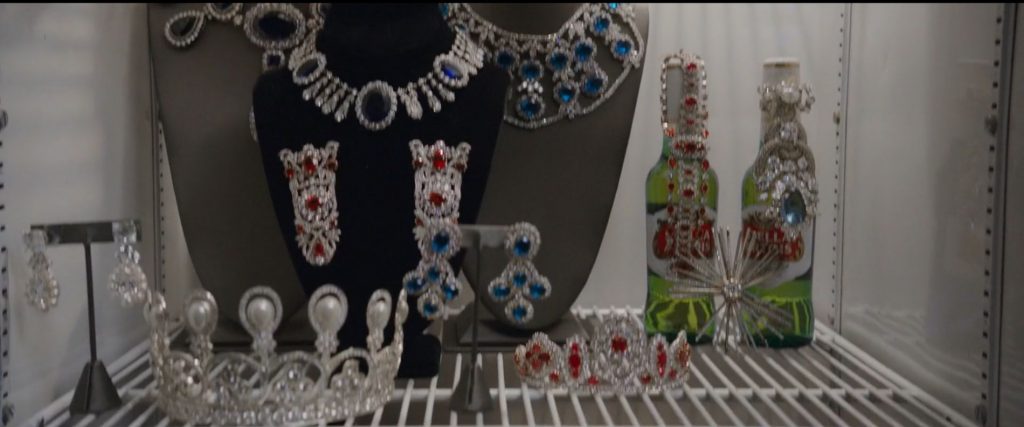 If you love product placement, I highly recommend you to visit Product Placement section of the website. You will find more movies analysed there. Next month look for another great franchise article.