Working in power electronics industry, both in marketing and sales, I faced many obstacles when I had to prepare a marketing analysis of a certain product, market, technology, etc. The world of power electronics is so huge, so when it comes to digging some information, you have to consider a lot of things. First is that power electronics is everywhere. Power electronics surround us everywhere in everyday life – from household electronics in your kitchen and living room, then on your way to work or studies, in the office, in the shopping centers, cinemas, etc. It is literally everywhere. It powers every aspect of a human's life.
Secondly, as a consequence of the first point, it varies, and there is no way to trace every power electronics unit. There are many applications, even more designs, brands, and a lot of things also depend on the region and country. Historically in some countries engineers tend to work with one design, in other countries the design is absolutely different.
And when as a marketer you need to run a marketing analysis of a certain power electronics equipment, let it be UPS (uninterruptable power supply), you have to understand that it is almost impossible to perform such an analysis, because there are thousands of UPS designs for various power ranges, various target applications, produced by hundreds of companies around the world. To be able to prepare a perfect analysis, which will be of maximum use to the end-users of it, you need to set certain and tasks. When you know what exactly to do, what region to study, what power range to consider, etc., you can get your job done well. Do not try to analyze the whole world, as there is no such thing.
Today I want to share with you information about the companies, that work in the field of marketing analysis of the power electronics market. These agencies have been working in this area for many years already, and the data they provide is reliable and can be used in your own analytical researches. In my work, I had a chance to cooperate with them, and I can confirm, that they really know what they are doing.
Yole Développement provides market research, technology analysis, strategy consulting, targeted media, and financial advisory services.
YD team of analysts, including PhD and MBA qualified industry experts, collect and analyze information, identify trends, challenges, emerging markets, and competitive environments. They turn that information into results and give you a complete picture of your industry's landscape. In the past 20 years, they have worked on more than 2,300 projects, interacting with technology professionals and high-level opinion makers from the main players in their industries and completed more than 5,000 interviews per year.
Yole Développement provide various markets analytics including everything that is connected with power electronics. Moreover, they offer very nice package discounts.
Yole group of companies includes i-Micronews.com, where you can find a lot of helpful marketing power electronics information including reports samples, webcasts, articles and news. i-Micronews Media is also offering communication and media services to the semiconductor community. In partnership with leading companies, our aim is to enhance brand visibility, reach targeted audience and support exchanges all along the semiconductor supply chain.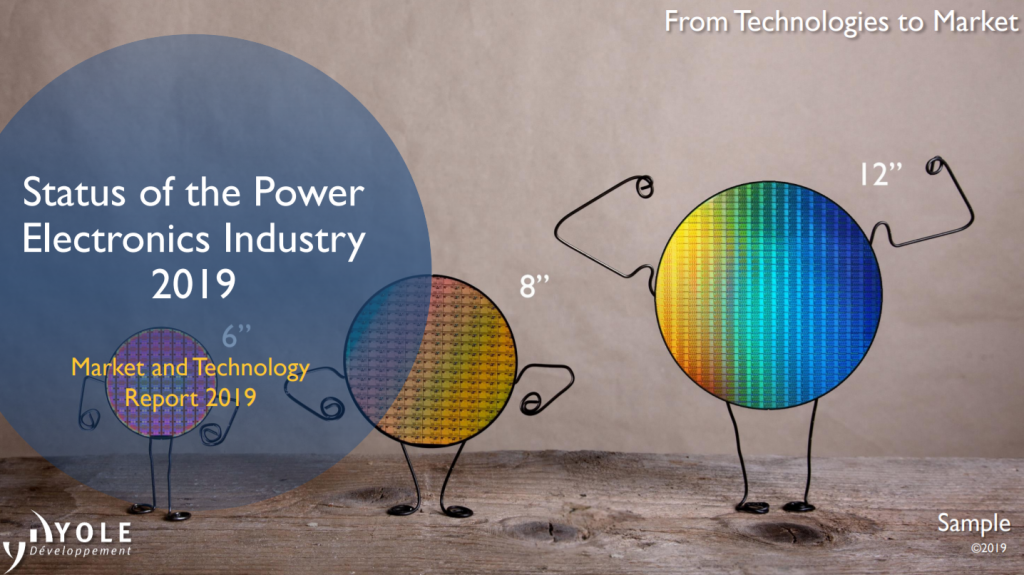 Omdia is a global technology research powerhouse, established following the merger of the research division of Informa Tech and the acquired IHS Markit technology research portfolio, Ovum, Tractica and Heavy Reading. They now combine the expertise of more than 400 analysts across the entire technology spectrum covering 150 markets and publish over 3,000 research reports annually, reaching over 14,000 subscribers.
To tell the truth, Omdia brand is quite new to me, but I wanted to share with you the information and experience working with the company they acquired lately – IHS Markit.
Since 1959, IHS Markit has served customers ranging from governments and multinational companies to smaller businesses and technical professionals. Their global team includes subject-matter experts and leading industry specialists with comprehensive experience.
Besides the power supplies, energy, electrical vehicles and other markets, IHS Markit offered and still do via Omdia a very comprehensive analysis of semiconductors industry.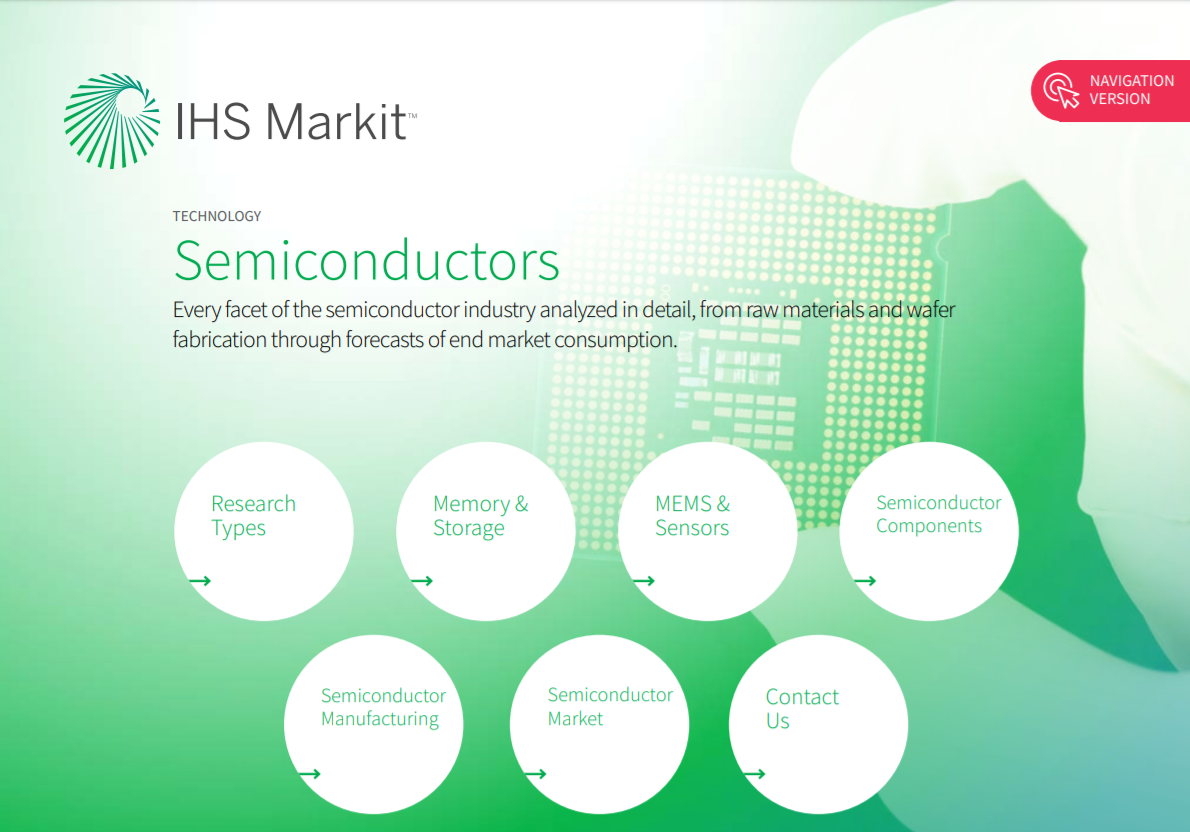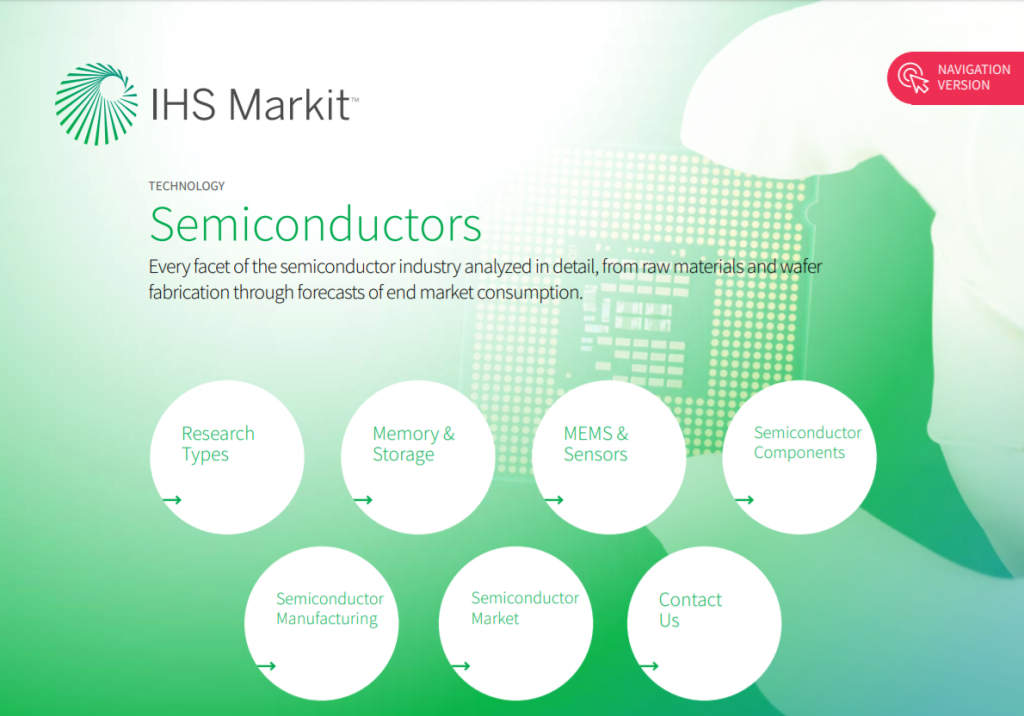 IHS Markit analyze every facet of the semiconductor industry in detail, from raw materials and wafer fabrication through forecasts of end market consumption. Their reports help everyone to gain access to detailed information on the making of semiconductors. IHS Markit report tracks changes in semiconductor equipment and chip technology. They offer important perspectives on strategies and trends to empower companies in key manufacturing resource-planning decisions. The information they provide is aimed to:
Mitigate risk within the semiconductor supply chain
Understand regional market drivers
Plan from reliable forecasts
Identify markets for entry or exit
Anticipate demand for future production
And they have same approach to every industry they work with. Besides, they have webcast series dedicated to the latest trends in energy sector.
Basically, the information prepared and provided by Yole Développement and Omdia/IHS Markit teams is a very powerful tool for a marketer in any industry connected with power electronics. Both companies have a huge network of experts around the world working in the leading companies in every industry we know.
Reliable information is a key to success. Now you know where to find that key!