Despite of the development of all the internet media available today, there is still so many printed media around the world and it is difficult for the marketers to ignore them. Moreover, a huge part of the printed media has its digital version that has its own circulation.
There are also industries where being published in the printed media means a lot for your reputation and brand. What first comes to mind is fashion. The impact of the printed media in this area is colossal, and for them to stop advertising in the magazines means death. And this also concerns many business-to-business industries.
For many market segments, it is still crucial to be present both in the printed media like magazines, newspapers, industry catalogs, and internet media like social media, blogs, forums, portals, etc. Canceling one of the marketing channels may cause various problems – from losing your audience and potential customers to various negative rumors about your company leading to bad brand impact.
Today I want to share with you an idea of how to easily choose the right printed media for your advertising, press releases, and articles. Following my advice will help you to quickly decide whether the selected media might be suitable for your needs. Using the method I describe will give you an opportunity to preliminary examine any printed media and make a quick decision on what to do next.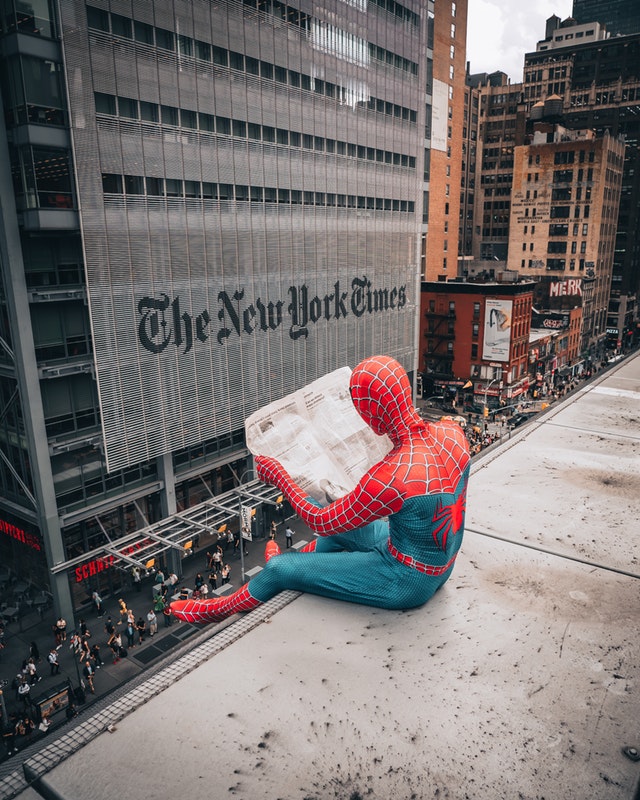 I've come up with this method because I really got tired of too many offers from various media. From time to time I could receive over 10 commercial offers to consider some industrial magazine or newspaper as a source to promote our products or place a technical article there. And at first, it took a lot of time to get the information enough to make a decision. Now it takes just a few minutes.
The method I offer I developed for the industrial B2B sector, however, with a few alterations, it will perfectly work for any industry. So it can be adapted to any needs.
So here is the list of basic questions you need to get answers to:
Geography (number of countries) 
Subscriber's profile (by position) 
Subscriber's profile (by industry) 
Distribution on exhibitions (number) 
Site (1=yes, 0=no) 
E-newsletter 
E-circulation 
Circulation 
Competitors (number of adverts in 1 issue) 
Geography – target countries 
Distribution on target exhibitions 
Distribution on exhibitions in target places 
Number of pages 
Percentage by content 
Price of ad A4 
Press-release cost 
Price of article 
Now let me explain everything in more detail.
Geography 
Here you need to specify the number of countries (or regions, states if no applicable) this media is distributed in.
Subscriber's profile
You need to understand who you can reach via this media in terms of job position – CEO, CTO, CMO, CPO, etc. This figure should be in %.
Subscriber's industry profile
You need to understand who you can reach via this media in terms of the target audience (industries). It can be car manufacturers, electronics companies, software developers, etc. depending on your target audience. This figure should be in % as well.
Distribution on exhibitions
If your business is often promoted via various trade shows, exhibitions, conferences, then you need to take into account the number of shows this media will be distributed during the year. This is very important because the industrial shows draw many potential customers and the publishers usually make extra copies for the shows.
Website 
If the publishing house has a website for its media, then this is a big advantage for you, because here you can as well get some extra promotion which sometimes comes together in one package. Moreover, you can get ask for website statistics as well to be sure that there are enough visitors for you to include it in your promotion package.
Circulation
No need to explain. The higher the better.
E-circulation
Same with circulation, only for the digital version of the printed media. This might be a really good additional audience for your business. Some of the subscribers nowadays prefer a digital version, so you shouldn't miss this opportunity as well. If the publishers have this option, then this is an additional score for you to chose it.  
E-newsletter
Together with the digital version of the media many publishers have newsletters. Sometimes they include the digital version of the printed media in it, sometimes not, but anyway, having an option to be included in e-mail marketing campaigns is very good. Moreover, here you can as well ask for detailed information about the subscribers to understand the target audience and decide, whether this e-newsletter is something that can bring your more leads and brand awareness.
Competitors
Here you need to analyze how many of your competitors already use or using this media. If there are some of them, this is good, because now you can bite a piece of their cake. If there are no competitors, this might be also good, if all other information proves that this media suits your tasks.
Geography – target countries
You need to know how many target countries or regions you can cover using this media. Unlike the first question, this one is all about your current goals. If, for example, you plan to promote your product in several special regions or states, it would be really good if the chosen media covers them. This is really important.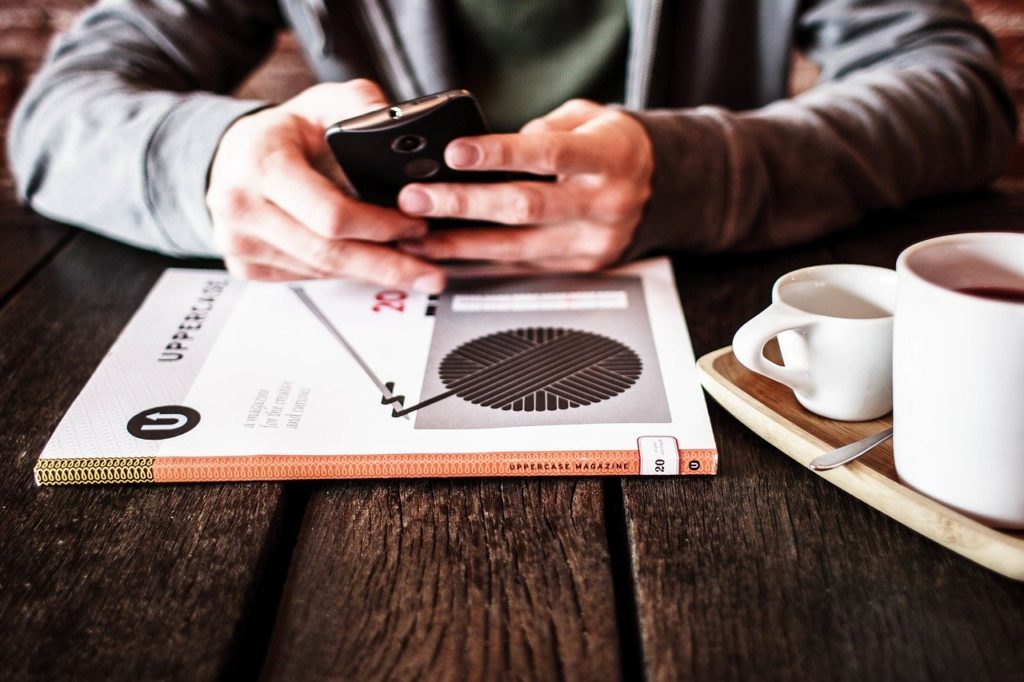 Distribution on target exhibitions
If the chosen media is distributed during the industrial shows that can attract your target audience in the target regions, this will be another advantage. The more shows it is distributed at the better.
Distribution on exhibitions in target places
If the list of the shows, where the media will be distributed, seems to be quite far from your industry, do not make any quick decisions. Sometimes even such events can be useful and give some unexpected results. Your customers visit not only the exhibitions you take part in. They are human and have many interests besides your product, that is why they can visit some events that somehow relate to your industry. And they can do it in your target geographical region.
Number of pages
Make sure the media you choose has enough pages not only for your advertising but also for releases. It shouldn't be a ten-pages magazine. If we pay money for advertising, we need to be sure that this is the media that can reach your target audience, not the waste bin.
Percentage by content
Depending on your industry you should consider the media based on the number of pages dedicated to advertising and to the press-releases and articles. For B2C advertising is working better than for B2B, that is why media with some text content will be more preferable for business-to-business companies. Make sure you choose the one that fits your needs.
Price of ad A4
Based on your budget this might be one of the most important issues. Do not spend all your money only on one source, even if it looks like it can bring you a crowd of leads the next day. It can not. And do not forget to discuss the price. You can always do better than your first offered price.
Press-release cost
Usually, such things go for free, especially when you have really hot news. Sometimes, when you pay for advertising, you can get it for free as well. But there might be a situation when you need to pay for that. And to decide on that all the above questions should be of great help. And do not forget to communicate. Everything is a matter of negotiations.
Price of article
Everything described for press-release works well for articles.
So basically this is a simple algorithm, using which you can quickly analyze the media and make the right decision. All the information you need you can sometimes access the media website, or just ask for it directly from a contact person. If there are some blank spots, no problem. Usually, the information provided is more than enough.
Of course, getting all this data is not a problem. But analyzing may take some time. That is why I prepared for you the ready-to-use template. You just need to put the numbers and let it do the math. You can access this template in the "Resources" section – for MS Excel and for Apple Numbers. And before you do that and start using my check-list, I recommend checking the "weight" section, because the data may be different for your industry to run it for the first time using the data of your best media you work or worked with. In this case, you will get the score, which later you can use as an ideal standard for other media.
The template I prepared I tuned for the industrial B2B, that is why based on your industry you can update the formulas, so they can work for you as well. When you do that and run it for the first time to define your ideal standard score, you can put the target scores instead of XX. Now you are ready and totally armed to start choosing your right printed media for advertising.