It is 2021, finally. Just a few months left till F9 hits the movie theaters. And while waiting for it, let us get back to our team of the street racers. They have a lot to do in Fast & Furious 6. They are about to face the past and meet the future, loose their friends and find those who seemed to be missing. Buckle up again, it is Fast & Furious 6 Product Placement!
In the beginning of the movie we see Luke Hobbs (Dwayne Johnson) to gather the team for a very important mission. As ususal, Hobbs is wearing his favourite Under Armour t-shirt. And when Tej Parker (Chris Bridges) is hacking the ATM machine in Costa Rica, his friends are enjoying the good old Coke.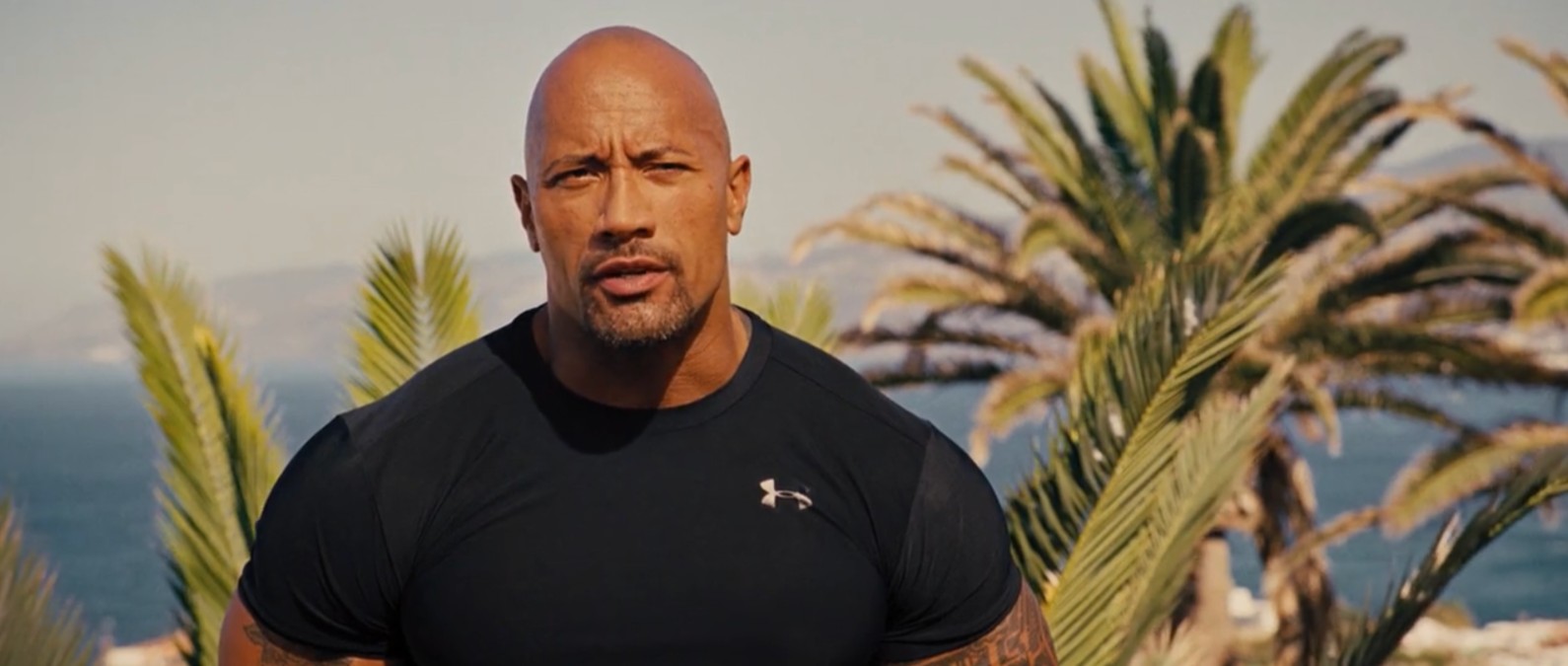 Same time Han Seoul-Oh (Sung Kang) and Gisele Harabo (Gal Gado) are having good time in Hong Kong drinking Tsingtao beer, when they receive incoming call from Dominic Toretto (Vin Diesel). And here we can spot Nokia E6 smartphone.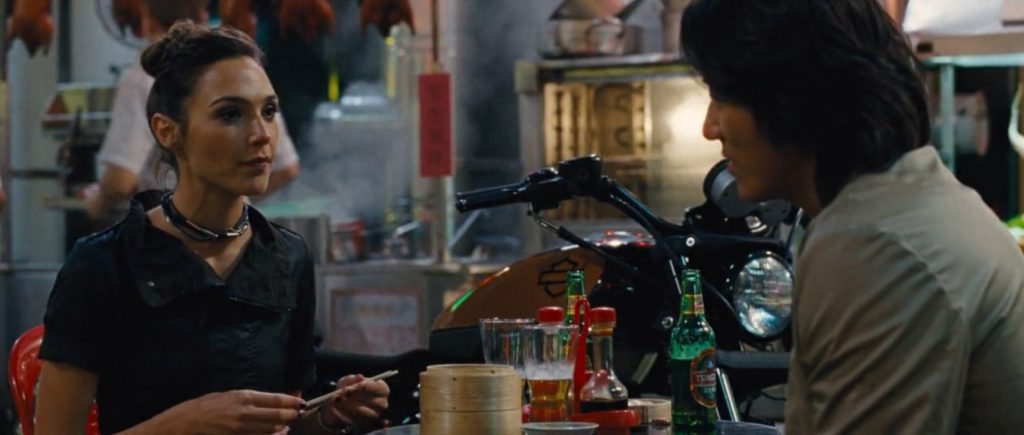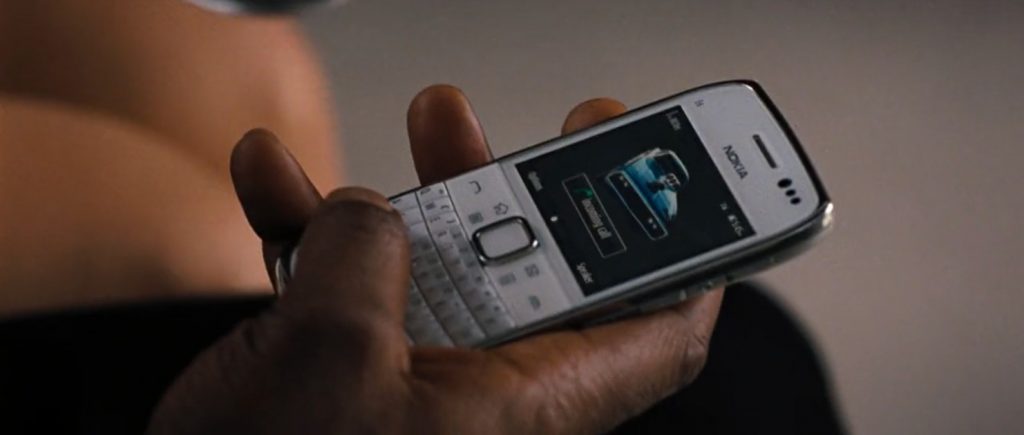 When Dom comes to Brian O'Conner (Paul Walker) to discuss the mission from Hobbs, we see them drinking the Canary Islands beer Dorada.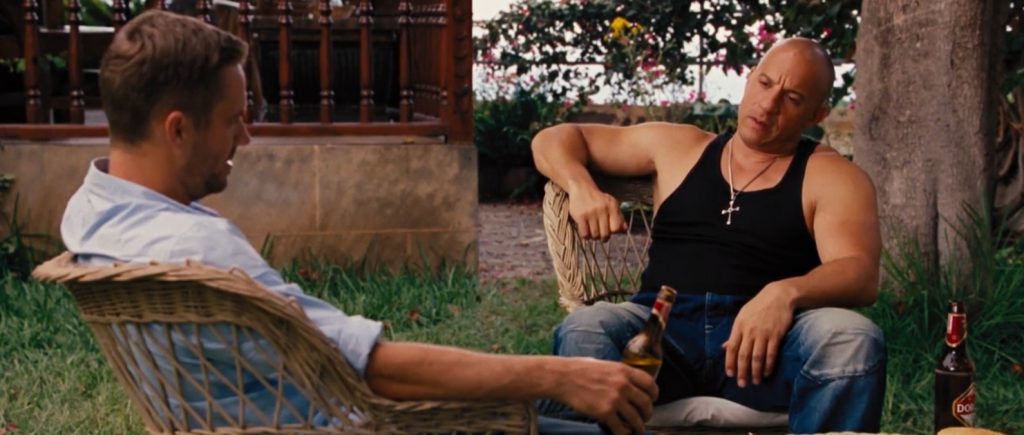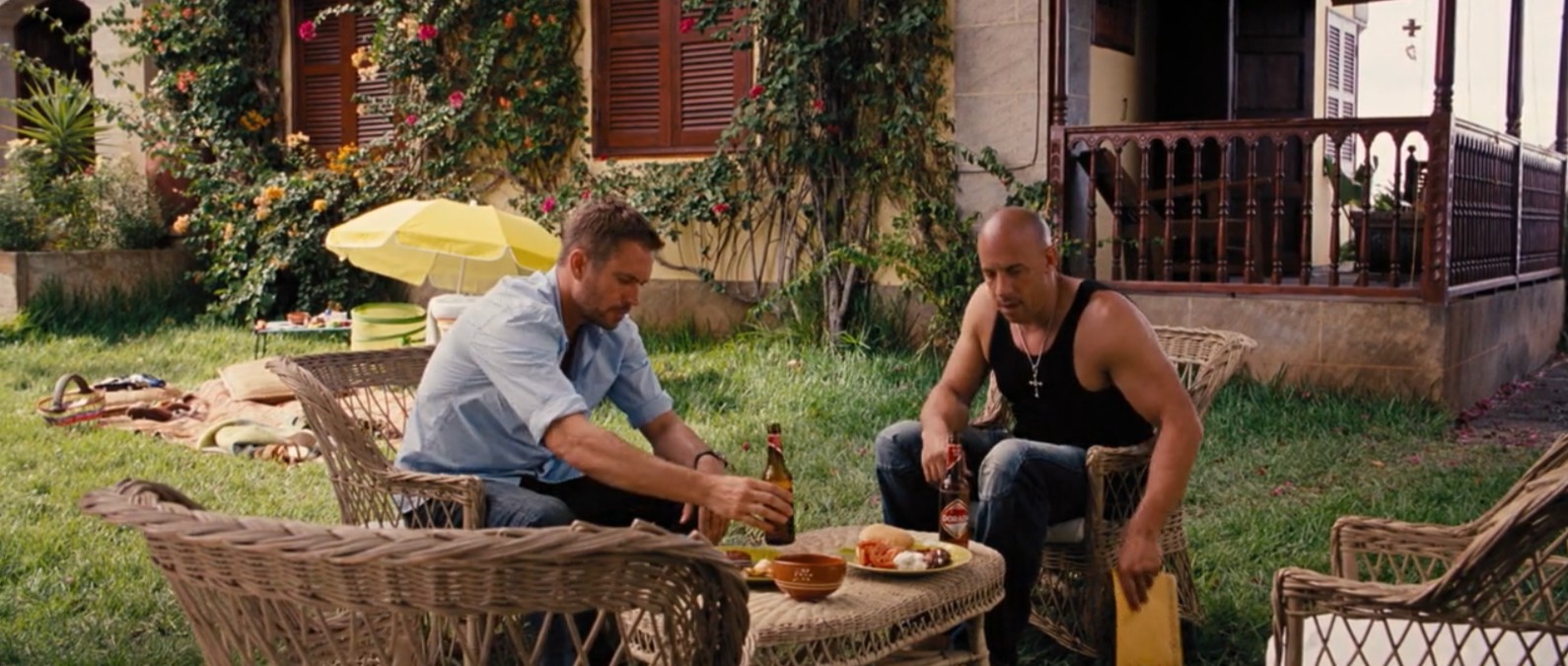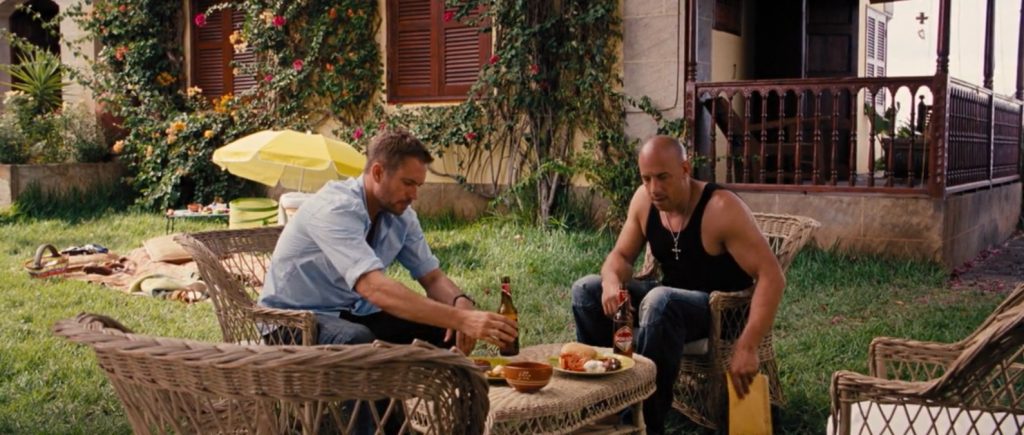 When the team is finally complete, Roman Pearce (Tyrese Gibson) wants to have some snack before getting to business. What we see is a very nice Diet Coke placement.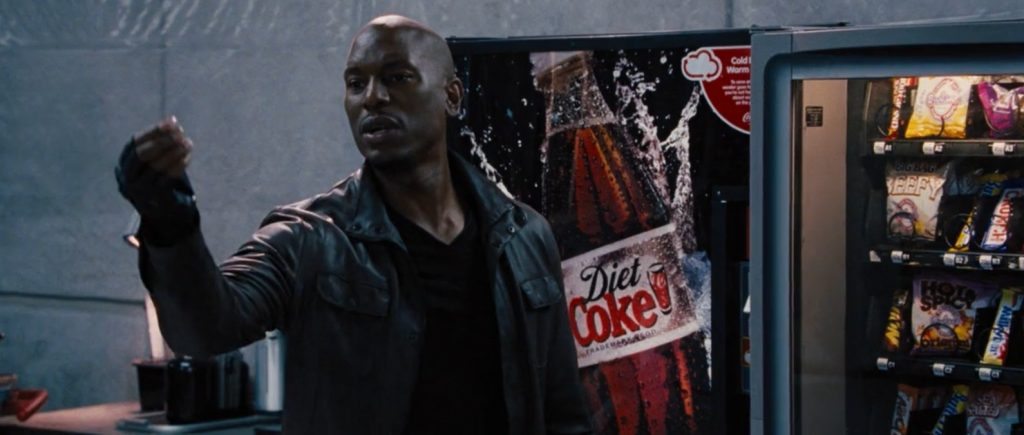 When team arrives in London, we can see that some local businesses were shown in the movie as well. Our attention is drawn to the Evening Standard newspaper.
For a very long time we've seen Dell to be the choice of many directors for their movies. This time it is HP's turn. We see that Owen Shaw's (Luke Evans) team uses HP products. And back to the good guys, again we see Roman grab some chocolate bars like Crunch, 100 Grand, Butterfinger and other sweets from Nestlé very popular in UK and worldwide.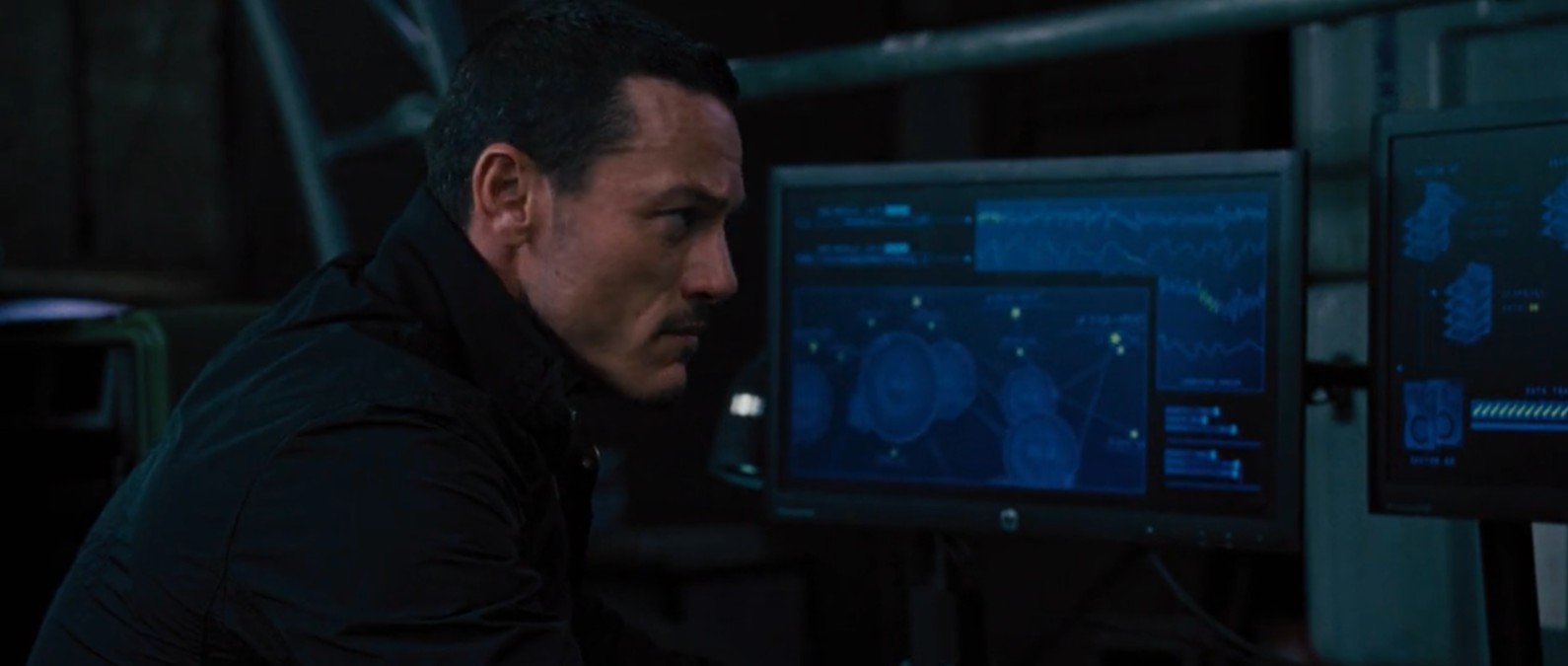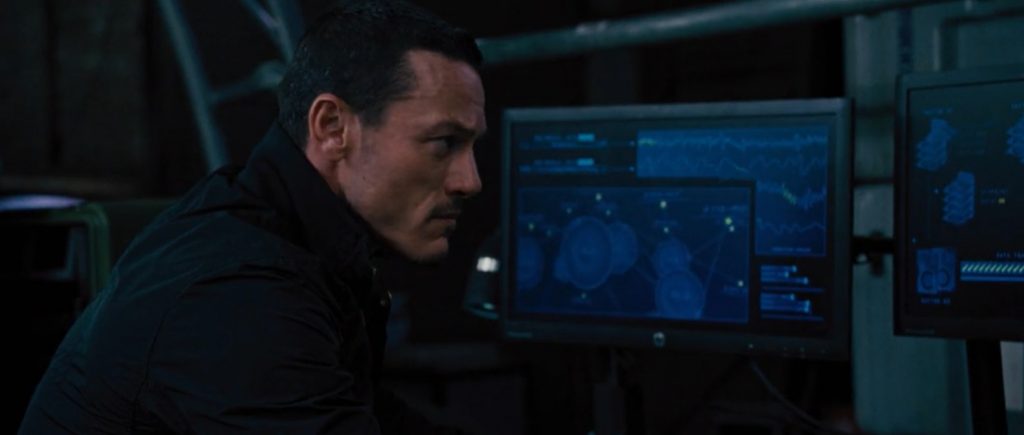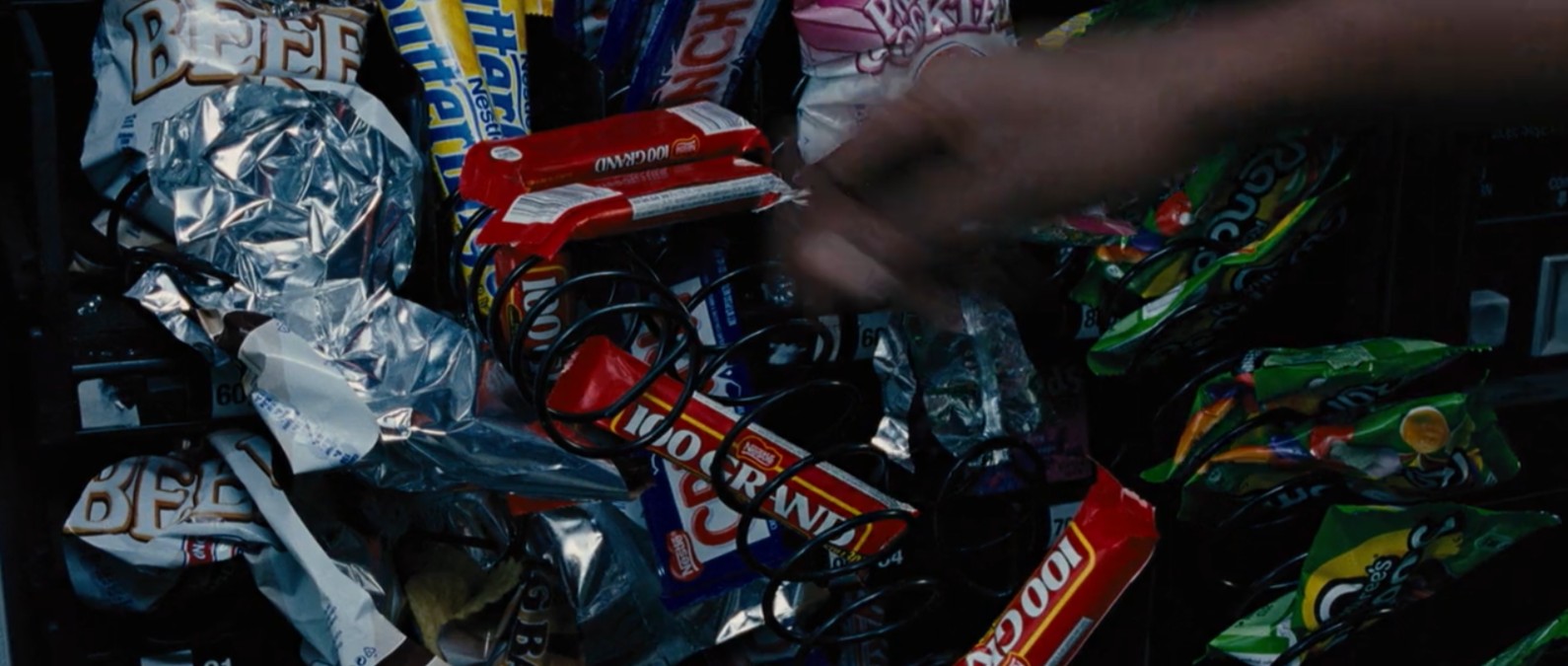 After the auction visted by Hobbs and Tej to pick us some fast cars, we see the last one to wear Carl F. Bucher­er Swiss watch. Later in the hideout of Dom's team we see Snap-on tools, Nokia again, and Nos drinks.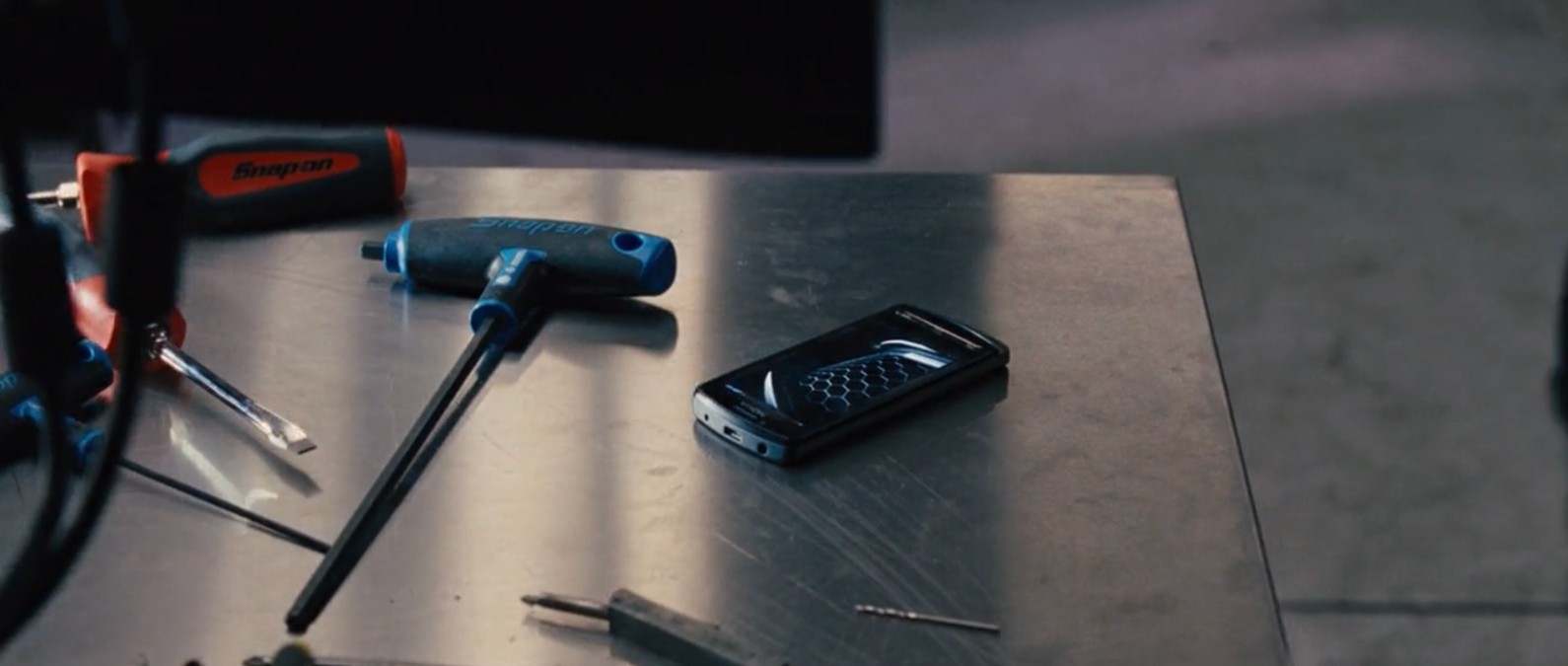 When Brian flies back to the US to talk to his old "friend" Arturo Braga (John Ortiz) we get a glimpse of his finest Jaeger-LeCoultre Deep Sea Chronograph.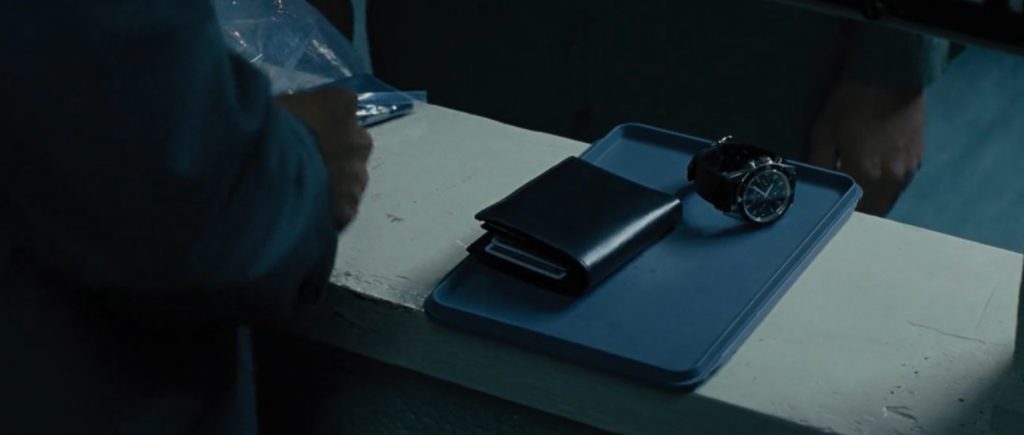 Later in the movie we see Letty Ortiz (Michelle Rodriguez) driving her Jensen Interceptor with Sparco seats. Then we spot more Nokia smartphones. And the last scenes of the movie bring us some Corona Extra beer, Conjure French cognac, and Heinz ketchup.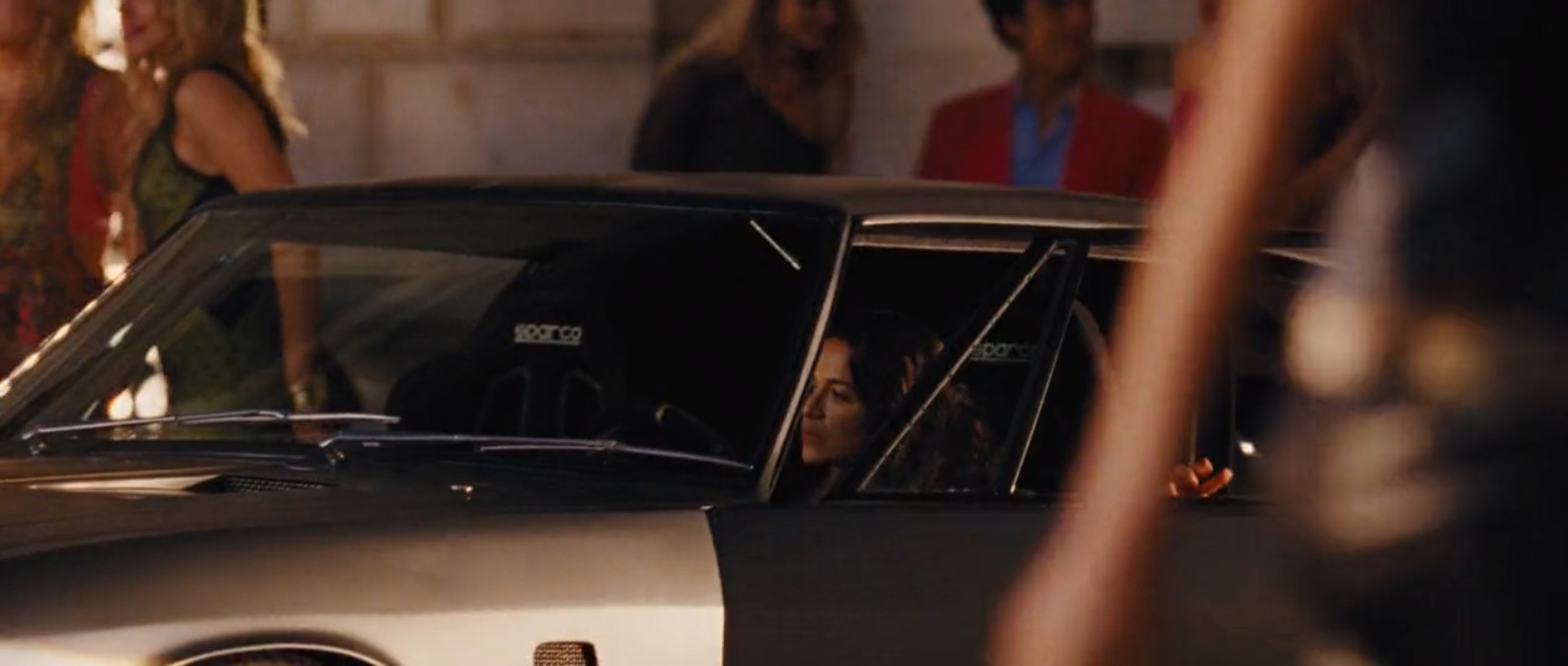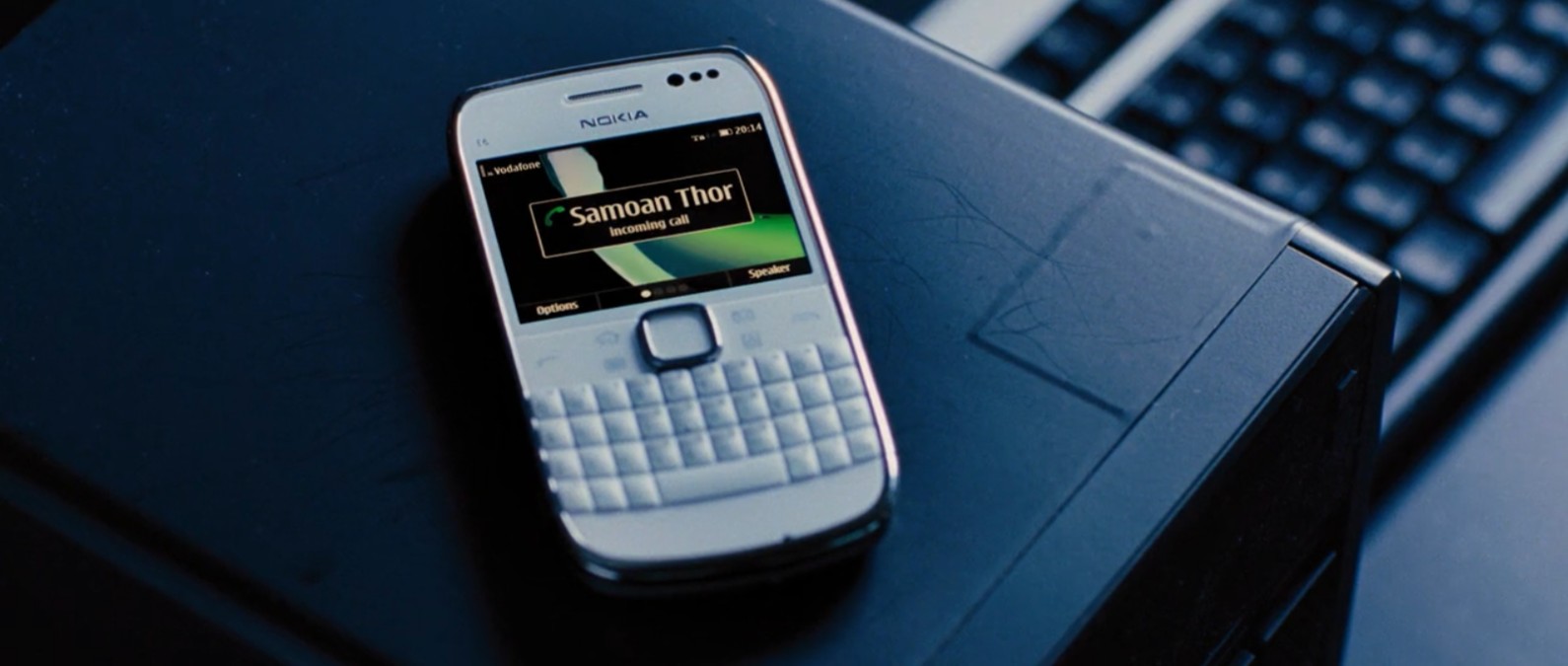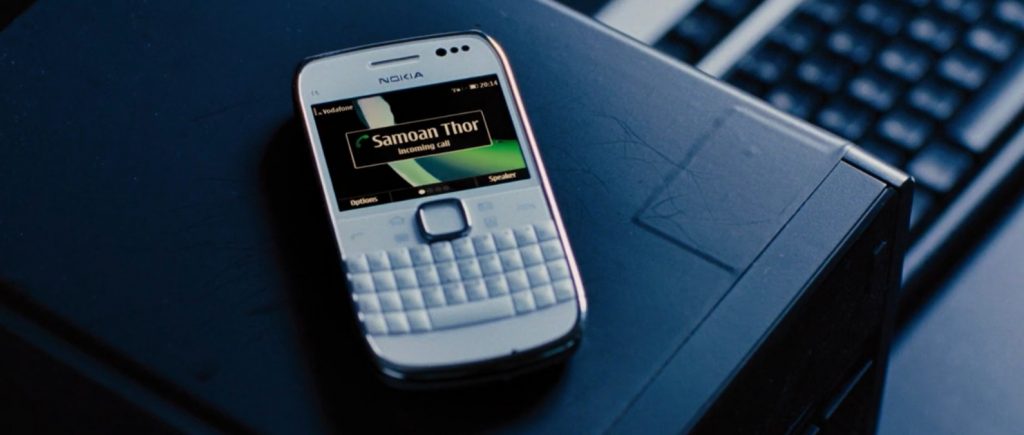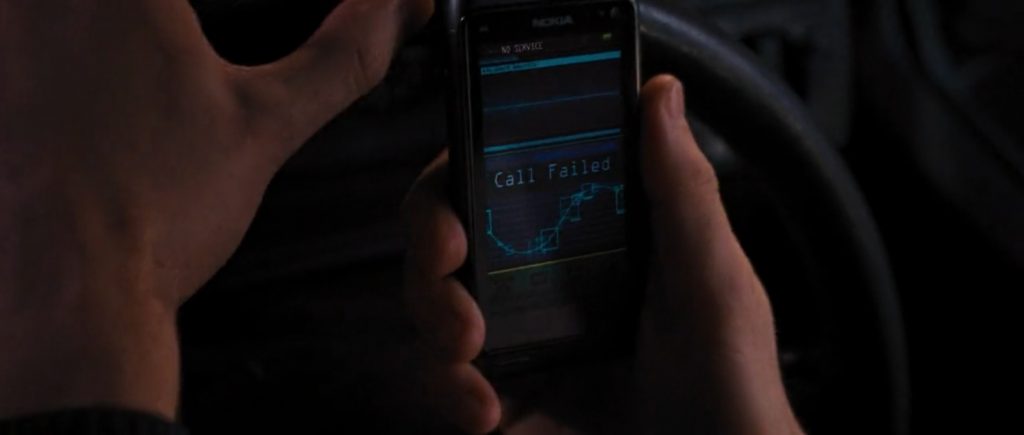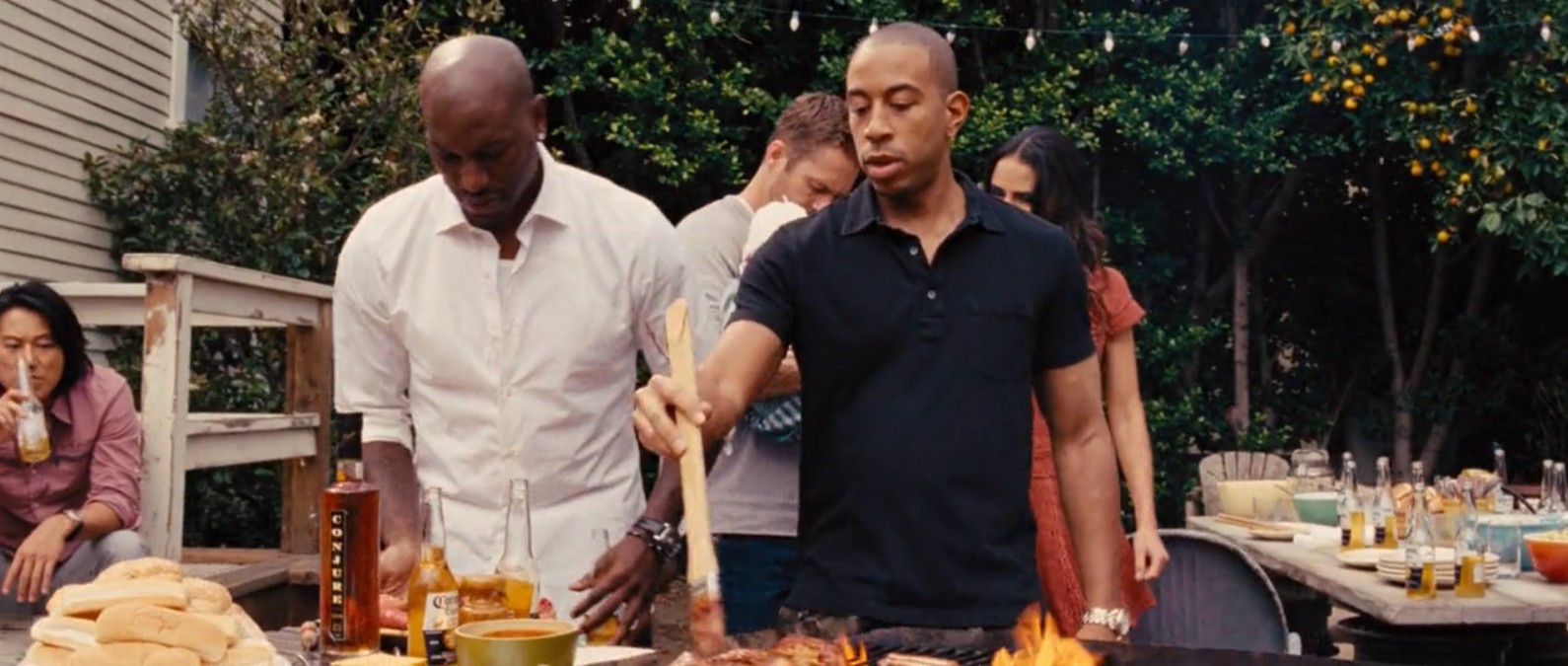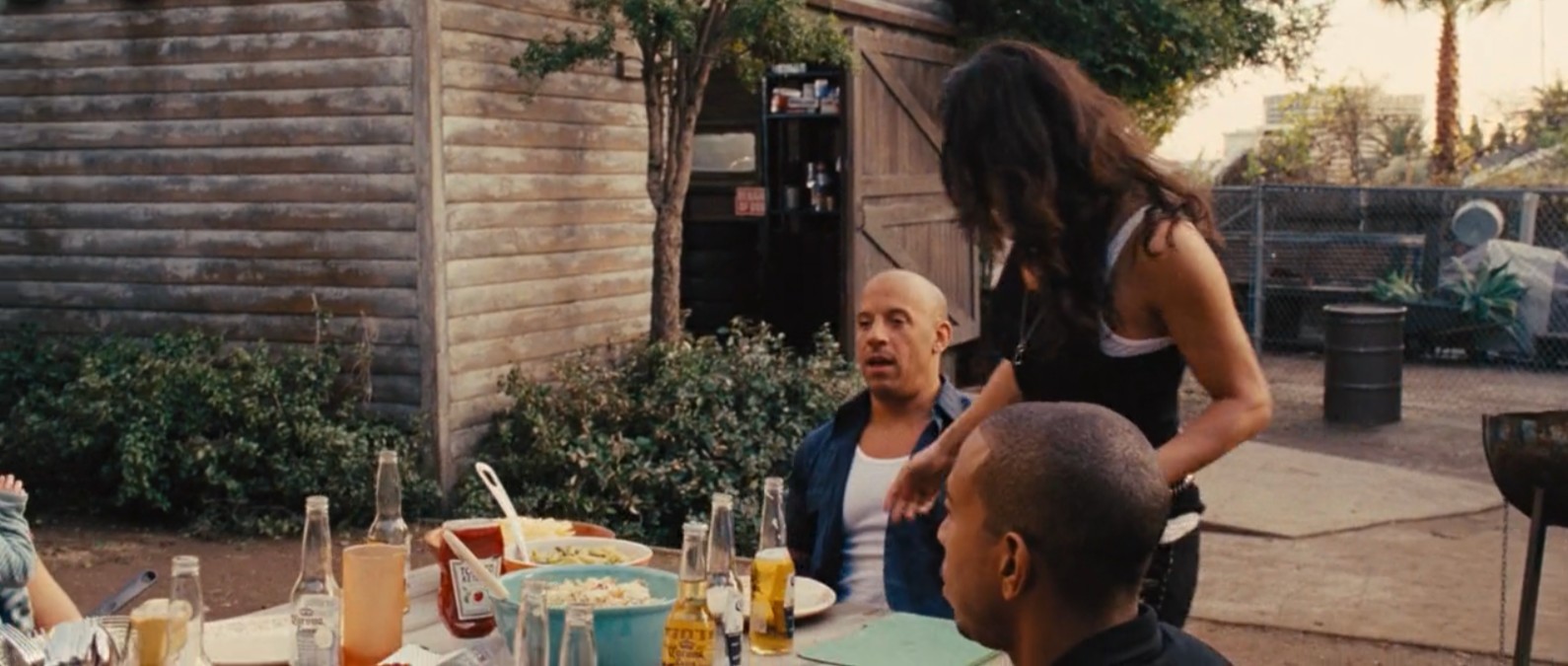 During Tokyo scene, which brings us back to the events of Tokyo Drift, we see a huge McDonald's billboard.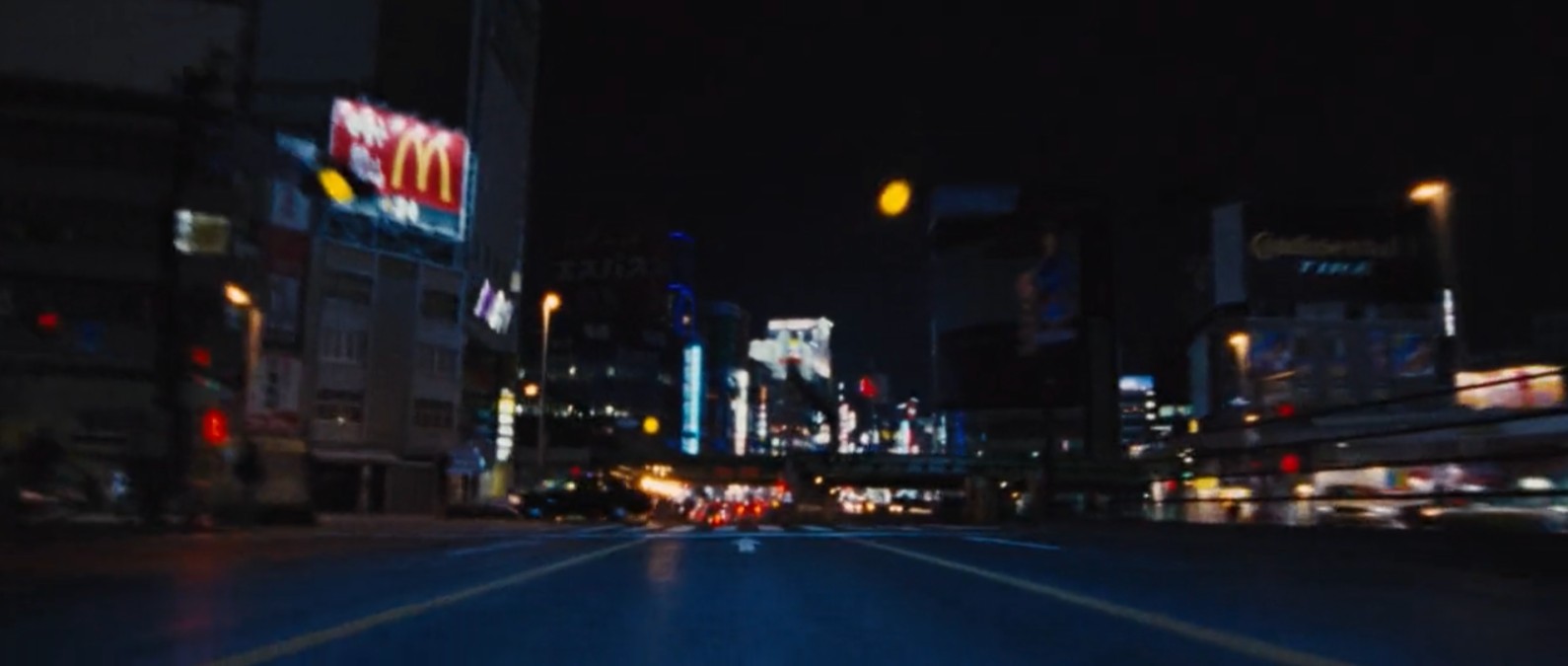 While waiting for the product placement of the next part, you can enjoy all the previous ones in Product Placement section of the website together with other hits like Home Alone, Iron Man, and Terminator.