Catching the Sun
Catching the Sun is a 2015 documentary film on the growth of the solar power industry. Directed by Shalini Kantayya, the film features portraits of diverse personalities and their roles in the transition to solar power. Unemployed workers in Richmond, California, businessmen in China, Tea Party activists, and a would-be White House adviser are all featured in the film. The film debunks a false dilemma that clean energy requires sacrificing economic prosperity.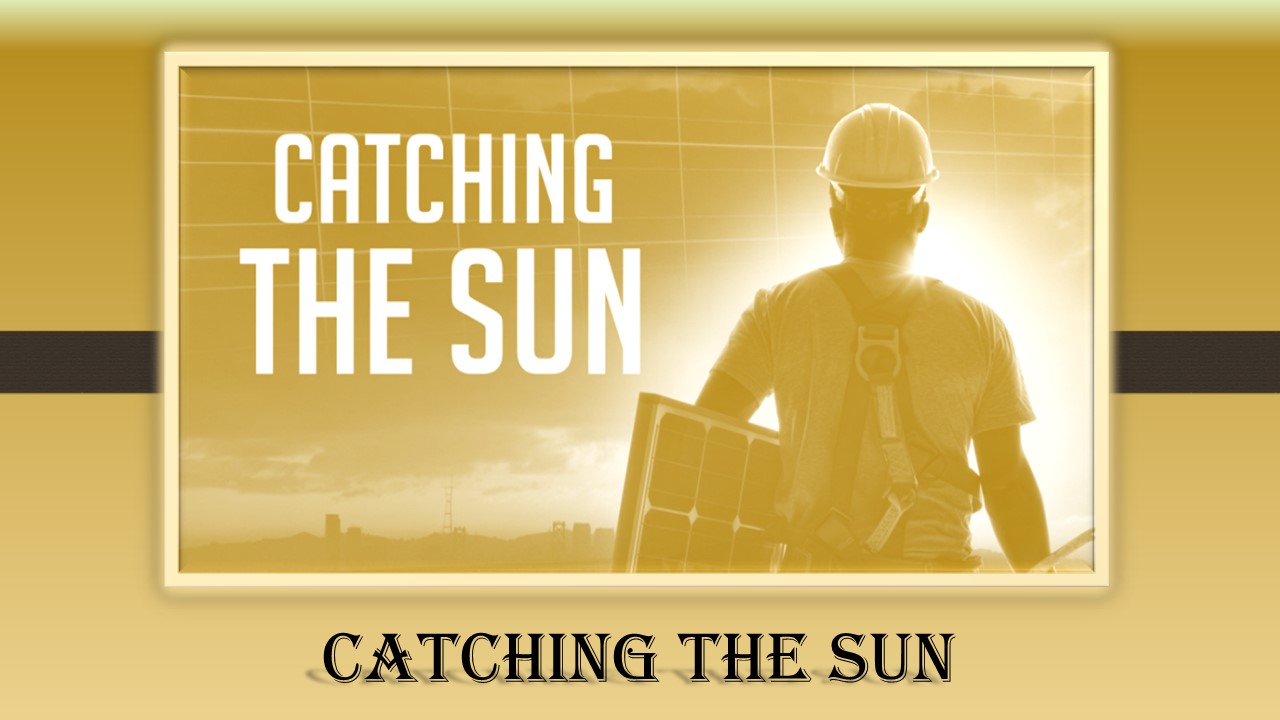 Through the stories of workers and entrepreneurs in the U.S. and China, Catching the Sun captures the global race to lead the clean energy future. Over the course of a solar jobs training program, Catching the Sun follows the hope and heartbreak of unemployed American workers seeking jobs in the solar industry. With countries like China investing in innovative technologies and capitalizing on this trillion-dollar opportunity, Catching the Sun tells the story of the global energy transition from the perspective of workers and entrepreneurs building solutions to income inequality and climate change with their own hands. Their successes and failures speak to one of the biggest questions of our time: will the U.S. actually be able to build a clean energy economy?
The film begins with the 2012 Chevron refinery fire in Richmond, California and contrasts the possibilities for Richmond of an energy sector based on solar installation versus continued pollution and economic stagnation from an energy industry rooted on the oil refinery. The film gives a short history of solar technology in the United States, and the road not taken when, on his first day in office, Ronald Reagan removed the solar panels Jimmy Carter had placed on the White House, and abandoned policies to further solar development.
The film features unemployed workers in Northern California receiving Green-collar job training from Solar Richmond to work in the emergent field of solar installation. Van Jones features prominently in the documentary, which depicts his early work in Green for All, his family's relocation from Oakland to Washington, DC to take advantage of a White House job offer, and Jones's subsequent resignation in the face sustained attacks from conservative media.