Jill Konrath's book Agile Selling. Getting up to speed quickly in today's ever-changing sales world talks about the importance of learning quickly and acquiring new skills, about the agile mindset, about how important it is to be flexible in an ever-changing world.
The book consists of 5 parts, which generally contain 62 chapters.
Part 1. The case for agile.
This part is devoted to the importance of speed in an era of change, as in our time constant change is the norm. The sales managers must learn to adapt to this changing world. Buyers have also changed due to the changes. Now if they have a problem, they go to the Internet and study it there.
The sales managers must learn to understand not only their product but also what is important for the buyer. The emphasis is shifted from the goods to the buyer. In this situation, the speed and agility of learning is your only reliable competitive advantage.
Part 2. The agile mindset.
In this part, Jill Konrath emphasizes the need for the ability to think agilely. In order to learn this, it is necessary to change the view of the situation and stop perceiving problems as a negative event.
When you change your perception and see opportunities instead of obstacles, your brain is filled with energy again. The author also advises learning to perceive failures differently. When you see failure as a valuable experience, everything changes.
Stress almost disappears and your mindset becomes clearer and more creative. Another tip is the ability to set the right goals. You need to convert goals to result in the goal to help you become better.
Part 3. Learn new info quickly.
The third part will help you open the way to fast learning. It describes a strategy for rapid learning. Jill Konrath also gives tips and practical materials on each strategy for more convenient use.
6 rapid learning strategies:
1 – Splitting into parts. The brain loves structure. Breaking up large amounts of information into smaller and more digestible pieces is your main task.
2 – Definition of the sequence. At this stage, it is necessary to determine what you should learn first and then.
3 – Building connections. Linking new skills and knowledge to what you already know is a great way to improve learning and information reproduction.
4 – Release. The key to being able to reproduce a large amount of information is to be able to distract yourself from what you are currently learning so that you can safely return to it later.
5 – Practice. Whenever you need to learn a new skill, you need to practice consciously and purposefully. When you train a skill, you reinforce a new pattern of behavior.
6 – Prioritization. At the beginning of each day, decide what matters most, and then decide them one by one, not paying attention to all the others.
Part 4. Pick up new skills fast.
After rapid learning, you need to learn and quickly acquire skills. Use personal highs to track your progress. Don't forget the importance of preparation. It is necessary to conduct a study before each meeting.
Study the company's website, gather information about people, get acquainted with the previous experience of the client with your product, find out at what stage of decision-making it is. Preparation sets the context. You will be able to understand who your customers are and what is important to them. Clarify your desired meeting results. It is very difficult to plan a meeting clearly, but it is useful.
Connect with questions. Questions are the basis of agility in sales. The ability to ask "strong" questions is the most important skill to master.
Sales is a social skill. Role-playing is the only way to improve your sales skills. Deliberate practice significantly increases the efficiency of sales.
Increase your perceptivity.
The essence of sales is in interaction with people. Decisions are made by people, not companies. Watch people pick up subtle signals and adjust to them. If you increase your perceptivity, you can become more flexible and adjust the course right during the conversation.
In sales, the more you think, the better the results. The more you learn, the more resources you have at your disposal. The more you experiment, the more you succeed. The better your thinking, the more flexible you are in meetings. Focus on personal bests to achieve the best outcomes in any situation.
Part 5. Success habits of agile sellers.
First, you need to make sure that your habits and thinking help you succeed. Make a training plan to speed up your professional development. Make sure that your daily routine obeys you, not the other way around. Your goal is to get answers.
Don't stop improving yourself; it sets you apart from other sellers. Get rid of multitasking to learn faster and think better. Optimize your attitude if it affects sales. Use games for learning. Games involve the brain in a repetitive process, encouraging it to test all new options.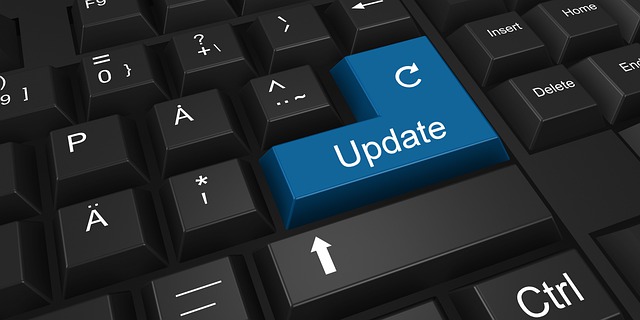 Jill Konrath's book is full of motivation, full of practical advice. It teaches how to quickly acquire the necessary knowledge and skills to be able to quickly navigate highly competitive markets. It has a lot of simple and effective techniques, ready-made questions that you can ask yourself and colleagues in order to quickly understand the essence of the work.

This book can be called a step by step instructions for the personal and professional development of the sales managers. It can totally be added to the list of books I recommended earlier in 7 Marketing Books to Read in 2019 .