Social networks are a powerful tool for creating and interacting with your audience. For the most effective use of this tool, you need to choose the right content for each social media. But finding fresh and interesting ideas for social media content is often difficult.

Below are 30 content ideas to help you take your social media marketing to the next level.
Contests
Contests are one of the most popular marketing techniques in social networks. They help strengthen the brand, increase engagement rates in social networks, and attract the target audience. The word "Free" has a magical effect on people.
There are various types of contests: reposts or mention a friend, contests like/dislike photos (different topics: photos of kids, photos of a pet, etc.), a quiz, a thematic survey, a holiday lottery, etc.
You can choose any type of competition, but do not forget to encourage people to participate. You should offer a prize that will be relevant to your subscribers. The prize must meet the following requirements: it should be associated with your brand and valuable to your followers.
Question-Answer

You can use the method of questions and answers. This model works in two ways.

1 – your subscribers ask you questions, you answer and share your knowledge and experience. This is an opportunity to train and interact with your followers.

2 – you ask subscribers an open type of question (the answer is "Yes" or "No"). In this case, the subscriber already shares their opinion and feels involved in the given topic.
Video

There are various ways to use videos in social networks, for example:

Facebook and Instagram stories. Instagram stories is a popular feature on the platform, where millions of people publish their stories every day. In addition, Instagram allows users to share posts in the feed with their stories, which gives your posts an even wider audience.

Live video. People spend more time watching live videos than pre-recorded ones. Use the live streaming to answer questions and educate your audience. This is a great idea for launching events or press conferences.
TikTok uses short and fun videos to help reach a young audience.
GIFs and Animations

GIFs and animations do not clutter the page and provide information more vividly than static publications. They are simple moving images. They can be a fun way to make a message stand. You can use well-chosen GIFs to participate in current conversations, modern topics, and so on.

Animations can give a variety of emotions: serious if we talk about business, or fun if you want to entertain. Any message can be animated. You can use it to tell you more about yourself and explain complex things as simple as possible.
Infographics

Infographics not only help you visually draw attention to your post but are also a great way to quickly share a lot of information. It wins over text and illustrations due to their concise form and non-standard approach to presenting dry information.
It can be expressed in schemas, diagrams, and graphs, comparative photos, etc. Usually, an infographic post has three main elements: numbers (data), an image (visualization), and a text (explanation).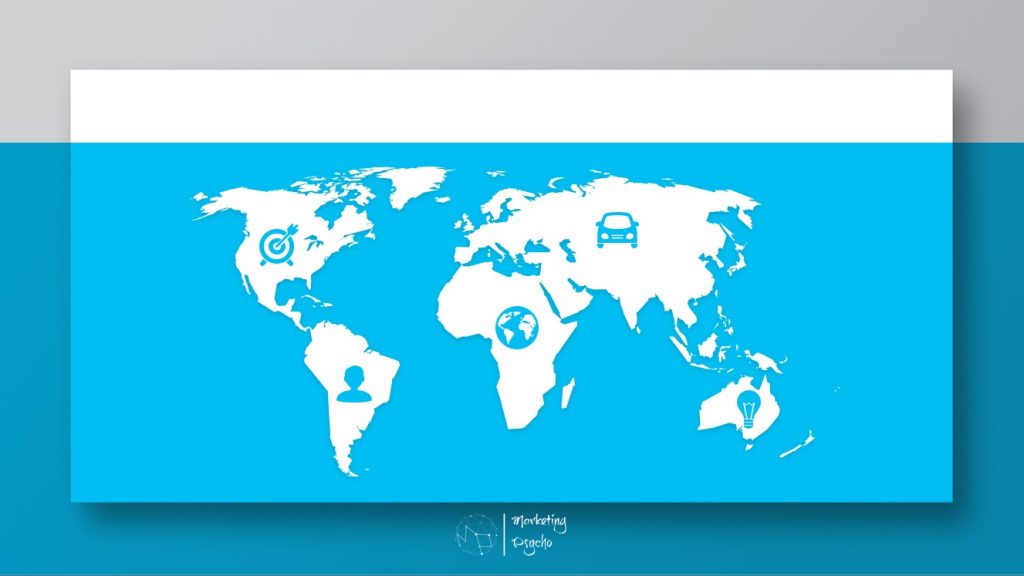 Memes

Memes are content (image, video, text, etc.) that usually contains ironic or sarcastic information. They are characterized by a sudden spread and rapid popularity on the Internet.

Before you post a message on social media using a meme, make sure you understand its meaning. Don't post a meme that might be offensive or embarrass the organization by using it incorrectly.
Quotes

Interesting quotes are an excellent way to attract attention. Instagram, Facebook, Pinterest, Twitter quotes with pictures are very popular. People love useful and inspiring quotes. Visual elements are memorable and effective because they help people process, understand, and store more information faster.
Series

Create a series of messages that share a common storyline or format. The plan for such series should be scheduled for weeks or months in advance. You can determine the frequency of messages for yourself based on the preferences of your audience: daily, weekly, or monthly.
Series are much more effective than individual posts because the information we want to convey is quickly forgotten if it is not repeated. The series will also help you communicate regularly with your subscribers, which will increase engagement in your social media.
Blog

If you have a company blog, share articles in your social media feed with direct links. Blog posts that share company news, job opportunities, and industry developments are another option for social media content.
Repurpose

For every blog post you write or video you shoot, you should consider additional ideas for promoting it on social media beyond its original format. For example, take screenshots from a video and use them as photo posts.
Repurposing your content will not only breathe new life into an old image of messages, but it will also keep your subscribers from getting bored with the same message being sent repeatedly.
Evergreen Post

An evergreen post is a post that does not lose its value over time. If you have old content that is still relevant or has become relevant again, consider sharing it again. The main formats of evergreen content can be blog articles, images, presentations, tutorial posts, audio podcasts, etc.
Repost

Repost is one of the main functions in social networks that allows you to add third-party content to your page, to your personal group, or send them to a friend in a message. Not all content in your social feed needs to be your own. This saves the link to the source, and you can't edit this entry unless you are the author.
Promoting other relevant brands, articles, and photos from your followers is a great content idea that shows you are part of the conversation of your industry.
Influencer

Influencers are opinion leaders in their field. Influencers can be celebrities, bloggers, video bloggers, well-known experts, and so on. You need to team up with an influential person who fits well into your brand and ask them to create content to share on your social channels and their ones.
These messages should be combined with the rest of your social media content, helping you attract new potential followers. When choosing an influencer for these posts, think about engagement as well as the number of followers.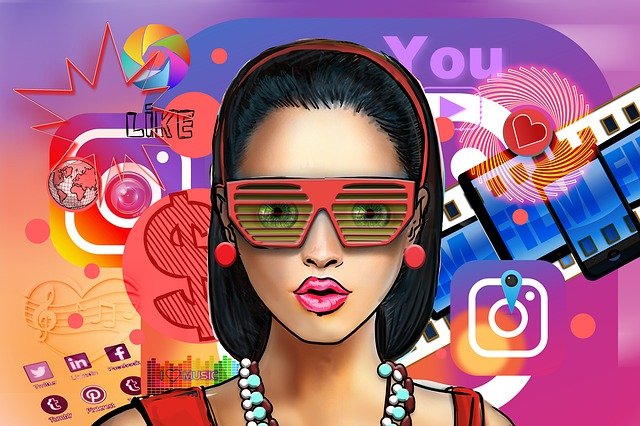 Social Media Takeover

This is like publishing influencer content, but with features. Takeovers transfer control of your social media to someone else for a specific period (usually a day or a week). Candidates for capturing your social media can be business partners, an influential person in your industry, employees, etc.
You can link these takeovers to a specific event, such as a holiday (Halloween, Christmas and New Year, and so on). This is a great opportunity to introduce your brand to new faces, as well as add a new voice to your account.
Co-marketing
Co-marketing is a form of marketing activity that involves a partnership between two or more business areas to create new offers, products, and services. Brands are combined into campaigns or pieces of content, such as a webinar, e-book, or even a special promotion. Each company gets access to the audience of the other company.
News

Share exciting news about your organization on social networks. For example, if your team has received an award, show us how you celebrate this event, or if you are introducing a new product, post interesting photos of it instead of just posting a link to a press release.

In addition to sharing news about your organization on social media, share relevant articles and updates about your industry. Look for news about exciting events in your industry, upcoming industry conferences, and so on. These posts can expand your social reach and help position your company as an industry leader.
Events

Any event is a great reason to post on social networks. And they are great ideas for social media content. Events can be directly related to your company (for example, 10 years of foundation) or related to your field as a whole (for example, Marketer Day, if you work in this field or any Day that relates to your profession). Your followers should be aware of important events. Consider also creating events such as social media chats or promotions.
Backstage

To build a personal relationship with your audience, you need to demonstrate real people who work in your company or in your team. Use your social media pages to post videos showing events in your office or workplace. This shows your authenticity.
Your social channels are a great place to share photos and videos that demonstrate people things they wouldn't otherwise see. Your subscribers will appreciate the opportunity to see your brand and your team from the inside. This will help them feel more connected to what you do and offer.
Mass Media

If your brand has been positively mentioned in the media, then be sure to share this content with your subscribers. At the same time, don't forget to mark the accounts of all actors and use the appropriate hashtags, as this will increase the audience's reach.
How To

The "How to" category includes instructions, tutorial videos, manuals, and articles that help you solve a practical problem. The "How to" task of a post or video is to describe how to find a solution to a problem or demonstrate how to achieve a goal. Running a task or problem should be divided into separate steps and stages. As a result, you will have a plan of action.
Myths

Debunk a few myths. You can write articles with a title that begins, for example, "10 myths about…". Provide the post with interesting illustrations describing what is happening. Such posts can be made regularly. In the end, you can ask followers to share their opinions in the comments, perhaps they will tell you the topic for the next debunked myth.
Did You Know That

Posts in the format "Did you know that…" always arouse curiosity and positive responses. But try to follow three rules: choose the facts that are related to your field of activity, add a funny or beautiful picture to your posts so that it attracts attention, and carefully check the published information.
Checklist

Checklist – a list that consists of important items that should never be forgotten when performing a task. The format of the checklist is convenient for studying, such information is liked to be reposted in order to "remember actions".
Review

A review is a post that reveals the author's subjective view on a topic. First, you need to identify the main topics that will be interesting to your followers and that will be relevant to your brand. As part of this idea, you can also use book reviews that relate to your field.
Product Display

Get creative and find new ways to display your product. If you have selected photos, they should not look like in a regular online store. Think about it and get satisfaction from this process. Group products together, photograph them against an interesting background or deconstruct them to show them off in a new way. The idea is to combine photos with your other content but stand out in your subscribers' feeds.

If you choose a video, then give your subscribers a peek inside your product, which otherwise they might not get until they buy it. The unboxing video is a fixed moment when a new product is unpacked. You can make them yourself or contact the creators who made them with your products for a repost.
Previews

Share with your followers what you have come up with new. But do not open all the cards, you need to create content that will be used as bait. This may include screenshots of an upcoming product, a few details teasing an upcoming event, or other. This will help create a sense of anticipation among your subscribers.
Links

Give some links to useful information. Share valuable sources with your subscribers. Sources must be reliable and authoritative. You can give links to videos and even e-books that can be downloaded for free. It is important to choose the right topic and reach the target audience.
Poll

People like to be asked for their opinion. It gives them a sense of belonging. You don't have to go to the polls from a formal point of view and refers to them only as of the means of sale. Social networks are a dialogue, so be prepared to listen to your subscriber's feedback. Think about how you can make these surveys easy and fun so that people can just express their opinions.
Feedback and Recommendation

Feedback and recommendation are effective ways to provide information on social networks. They are based on the psychological phenomenon of social proof. Social proof is characterized by a situation where people cannot determine what is best for them. In this case, they rely on the opinion or experience of other people.
Posting customer feedback is a great way to show your audience why they should buy your product. The main thing to pay attention to is that they are authentic and honest.
Gratitude

You need to start a campaign that really highlights your subscribers. The more gratitude you show your customers and subscribers, the more likely they are to share your content and promote your business. You can launch a weekly promotion that will make your loyal followers stand out from others and win a prize with your brand.
If you need some ideas for social media content for your B2B social networks you can go to 21 Content Ideas for B2B Social Media post and find more exciting content ideas. For more creative marketing and sales stuff go to Marketing Ideas section of the website.