Sure you always had that feeling that you just cannot keep up with everything you have to. No place to launch the project, share your thoughts and ideas, and those overpriced CRMs are to complicated for you at the moment. Well, I can confirm you're not alone. We've all been there.
This is a really hard task today to pick the right application just to fit your needs. Hundreds of services available, new software popping every day, lot of promotion and annoying ads getting you to share your data in exchange to «guaranteed» free-of-charge tool to help you out. Sound about right.
Not long ago I faced same problem with my marketing team when using the company's CRM and BPM systems stopped being fun due to server overload, software malfunctions, long launch process and simply no offline access and raw mobile and desktop applications.
At that time we just needed a simple tool, an application which could help us to run my marketing team anywhere and anytime. We needed a to-do list, project management tool, some space for creative ideas, a simple calendar for content plan, ability to work in team, instant update of the data. The app had to be quick, simple, user friendly, and have a trial period.
So after a while we came up with three leaders. They were Basecamp, Trello and Zenkit. Let me give you a brief overview of each.
Basecamp, formerly named 37signals, is a cool project-management tool you'd be interested in to use when you're up to some big project. It has lot of great features which come with price. I's say that if you have a huge team over 8-10 people working on some separate projects to complete a bigger one, then it can be your choice. It is a web-based application also available for iOS, Android, MacOS and Windows.
The app is being updated from time to time, and what's more important, the guys behind the app have been in this business since 1999. I guess this says a lot. My opinion – 9 of 10 for teams over 10 people, 6 of 10 for teams with less people involved. This is a great app, however, seems to be overpriced compared to current market situation. It is free for 30 days with some limited access, 49$/month and 99$/month to have more access features and team members involved.

Create your own team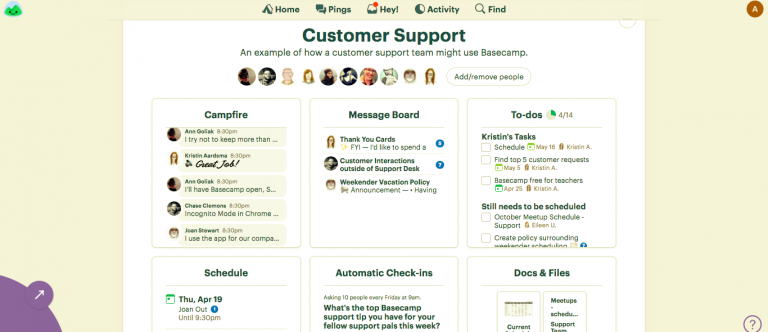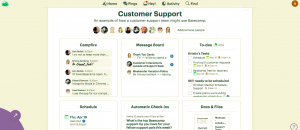 Have multiple cards at your hand to control every step of your project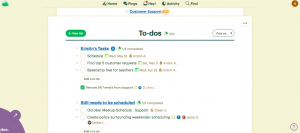 Assign tasks to any member of your team

Keep up with your schedule

Choose what suits you most
Interested? More information is available in the video from developers:
Trello is a web-based productivity application. Comparing to Basecamp it seems to have less features with free access, however no trial periods. You can just register and enjoy it for the rest of your life. Free subscription allows you to create your team and work on your projects, every day tasks, be mobile. If you need more options included you will have to pay 9.99$/month.
With rather frequent updates it allows you to connect your Google Drive, Dropbox, MailChimp, Google Calendar, Evernote, Twitter, SalesForce and other apps to get most of it. You can work offline and then upload the data and synchronise it on all devices. There's just too much to have it described briefly. I'd say this can be your perfect choice for a marketing team of 3 to 6 people. It is available as web app, iOS, Android, MacOS and Windows application. That's really worth trying.

Create your marketing team


Organize your work via various cards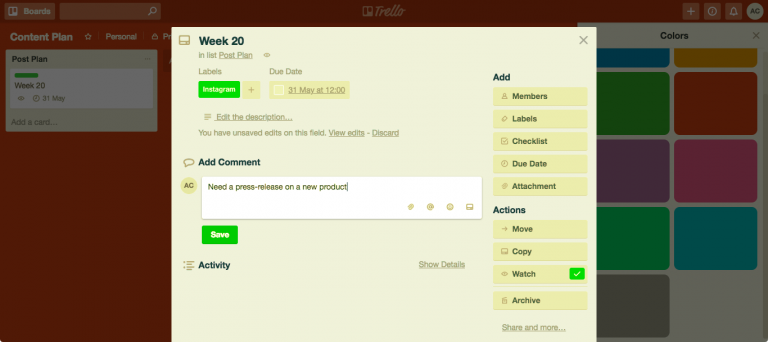 Assign tasks and control their execution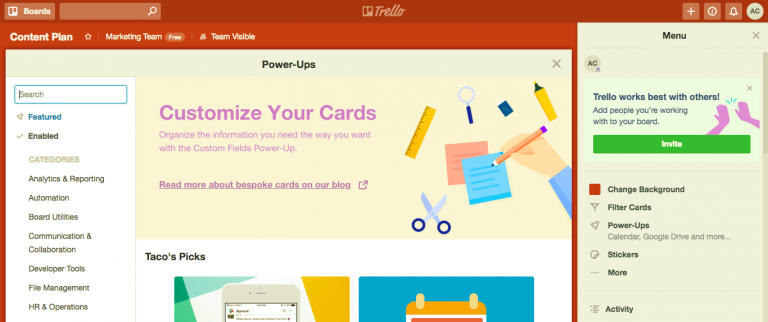 Power up your team with more features
And choose what suits you best
Interested? More information is available in the webinar from developers:
Zenkit, or as I may call it Trello+, is a web-based app, simple to use, understand and implement into your daily life. As the Zenkit developers say this is a good mixture of Trello and Wunderlist. I cannot argue with them. The app really looks gorgeous. I think it has the most user friendly interface of all mentioned apps. It comes as iOS, Android, MacOS and Windows app as well. It is lifetime free with some limitations and can be upgraded to full version for 9$/month and 29$/month depending on your needs.
Zenkit would be a fantastic tool for a marketing team of 2 to 6 people that aims at achieving great results. And the app is certainly of great help. It features lot of templates that will put you right on track with your blog schedule, project launch, content plan and many other things you need to do with your team. And this may be not just a great app for marketing, but for sales and even HR as well. Of all three, the free version of Zenkit is the most powerful. You can try it with your team and see the results yourself. Online, offline, mobile or desktop it is designed to run your marketing team tasks in one place. This is your mission control center. I'd say it 10 of 10 for small teams. If you haven't tried it yet, do it right now!

Run your marketing team, launch your marketing campaigns

Get your team working as one

Everyone can choose the looks they like


And modify them on the go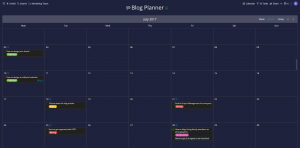 Synchronising all tasks and keeping eye on them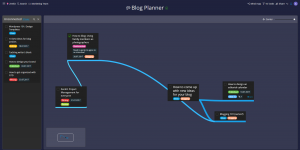 Making your marketing minds work for result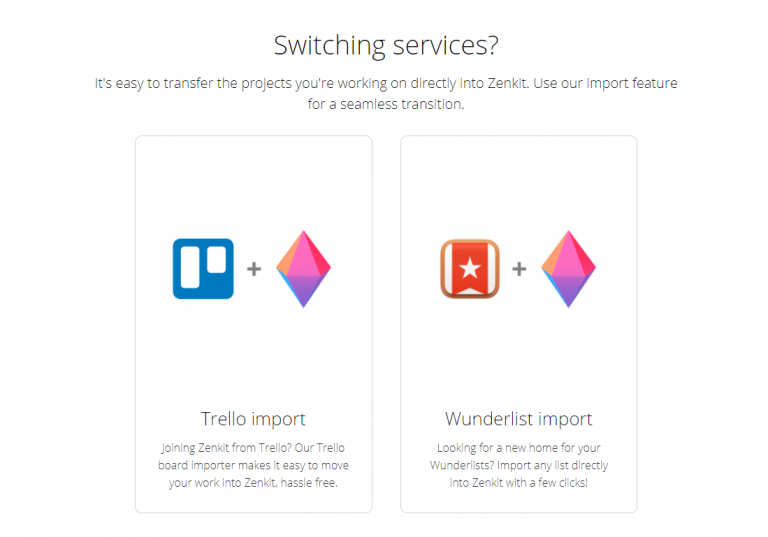 Transfer your previous data or connect to have both

And choose what suits your needs the most
Interested? More information is available in the video from developers:
Well, of course it is up to you what app to use for your marketing team. This may happen that your marketing team is doing pretty well without any. And there are lot more applications on the market available, hundreds or more, so you do not have to be limited only by choosing one of these three great apps.
I've chosen Basecamp, Trello and Zenkit as most valuable from my point of view and from my own experience. You can and must start creating yours. For me it all started with Trello using it first for content planning with my marketing team of three people. By that time it was quite enough. Recently we've switched to Zenkit since we needed to have a mind mapping tool included. Now we're enjoying it greatly. When time comes we might switch to something else. This is the essense of modern technologies and demands of today's world. To be successful and keep your marketing running you have to be using the tools that could help you to reach your goals faster and in a more convenient and quality way. Always stay tuned!